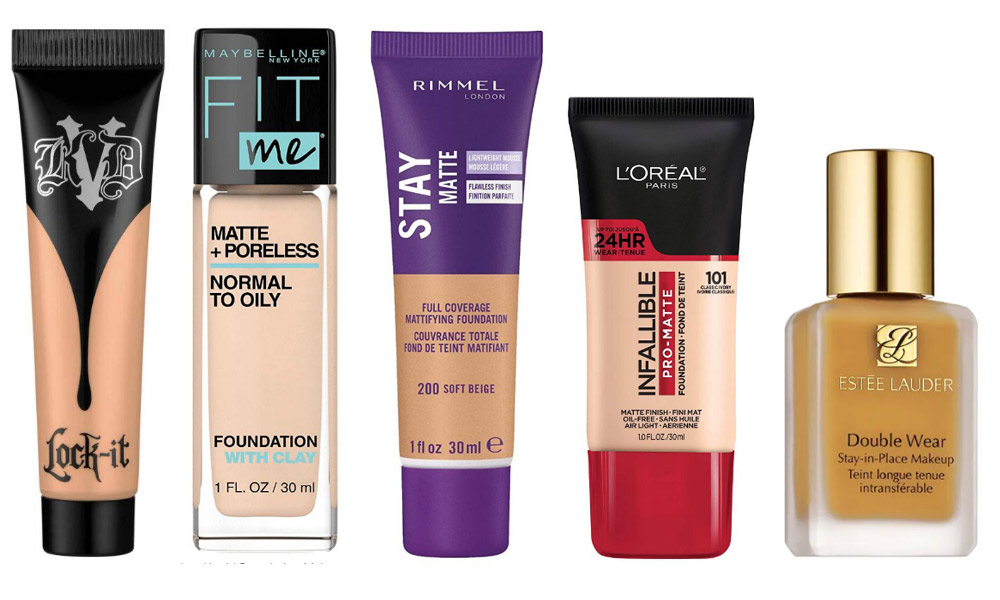 Wearing foundation all day long may not be the most comfortable thing in the world, especially if you have naturally oily skin. In just a few hours, you could go from fresh and smooth skin to a greasy, cakey mess because of your oiliness.
The trick to keeping your oily skin looking great is using a foundation made specifically for your finicky skin type. Not all foundations are made equal—some will aggravate the sebum production in your skin, while others help keep it at bay so you don't look greasy. You just have to look in the right places.
What to look for in foundation if you have oily skin
The most important thing you should look for when hunting for a foundation for oily skin is that the formula gives you a matte finish. Matte foundations help absorb excess oil on your face throughout the day, making you look fresh, powdered, and oil-free for as long as possible.
Dewy foundations might be good for dry skin that needs extra moisture. But for oily skin like yours, these can make your face look even greasier than usual. Make sure to avoid dewy, ultra-hydrating foundations, especially in the summertime when you'll be extra hot and sweaty.
You also want to make sure that your foundation is still light enough for your skin to feel like skin. The last thing you want is to feel thick foundation and greasy sitting heavy on your skin all day. The combo of matte and lightweight will be perfect for you.
Another thing you can be on the lookout for is full-coverage foundation. Oily skin tends to be more acne-prone, so you likely have some dark spots and blemishes you want to cover up. While concealer works for this too, you can elevate your efforts and go for a foundation with high coverage.
#1. Maybelline Fit Me Matte + Poreless Liquid Foundation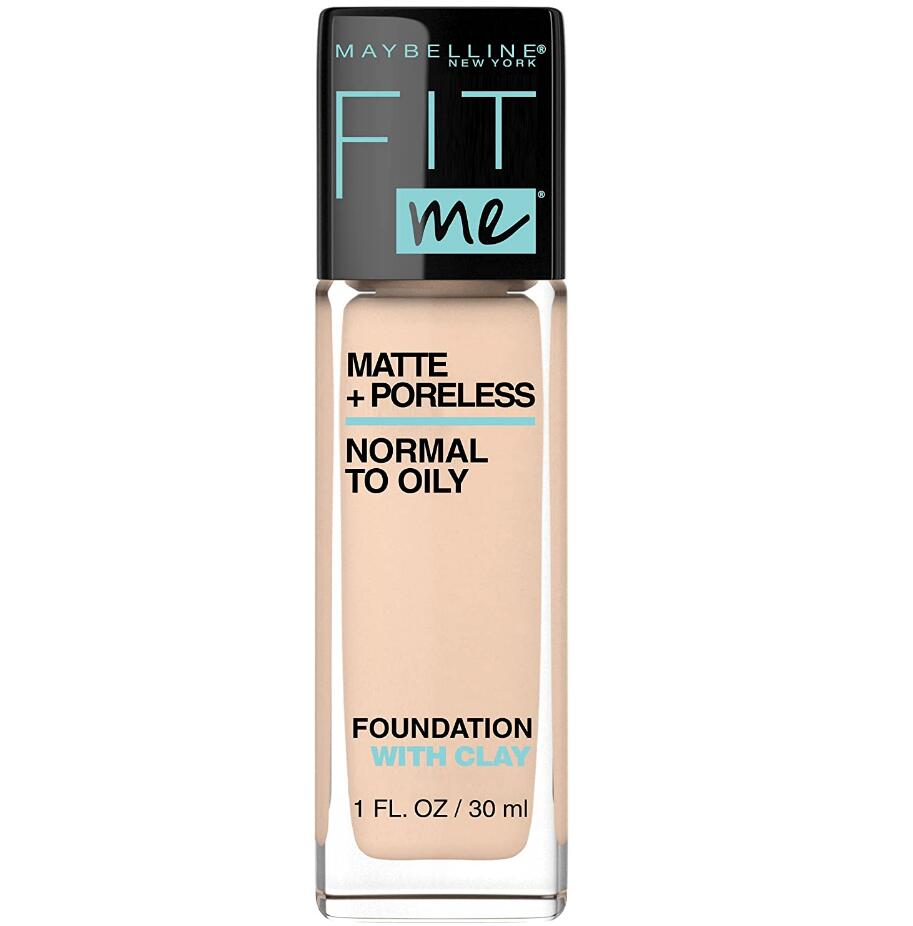 Oily-skinned girls know that enlarged pores are a difficult issue to deal with. When lots of sebum is secreted from your pores, they increase in size. The worst part is that you can't really hide your pore size with regular foundation!
But this cult-favorite foundation by Maybelline is designed to fill in and blur your pores, making it perfect for oily skin. It also has a light yet matte finish to keep oiliness away. It's infused with clay to help absorb all the excess grime on your skin to keep it shine-free all day long.
The formula is oil-free and non-comedogenic, which means it won't clog your pores and cause breakouts. It's exactly what you need if you have oily skin that's prone to acne.
#2. Fenty Beauty Pro Filt'r Soft Matte Longwear Foundation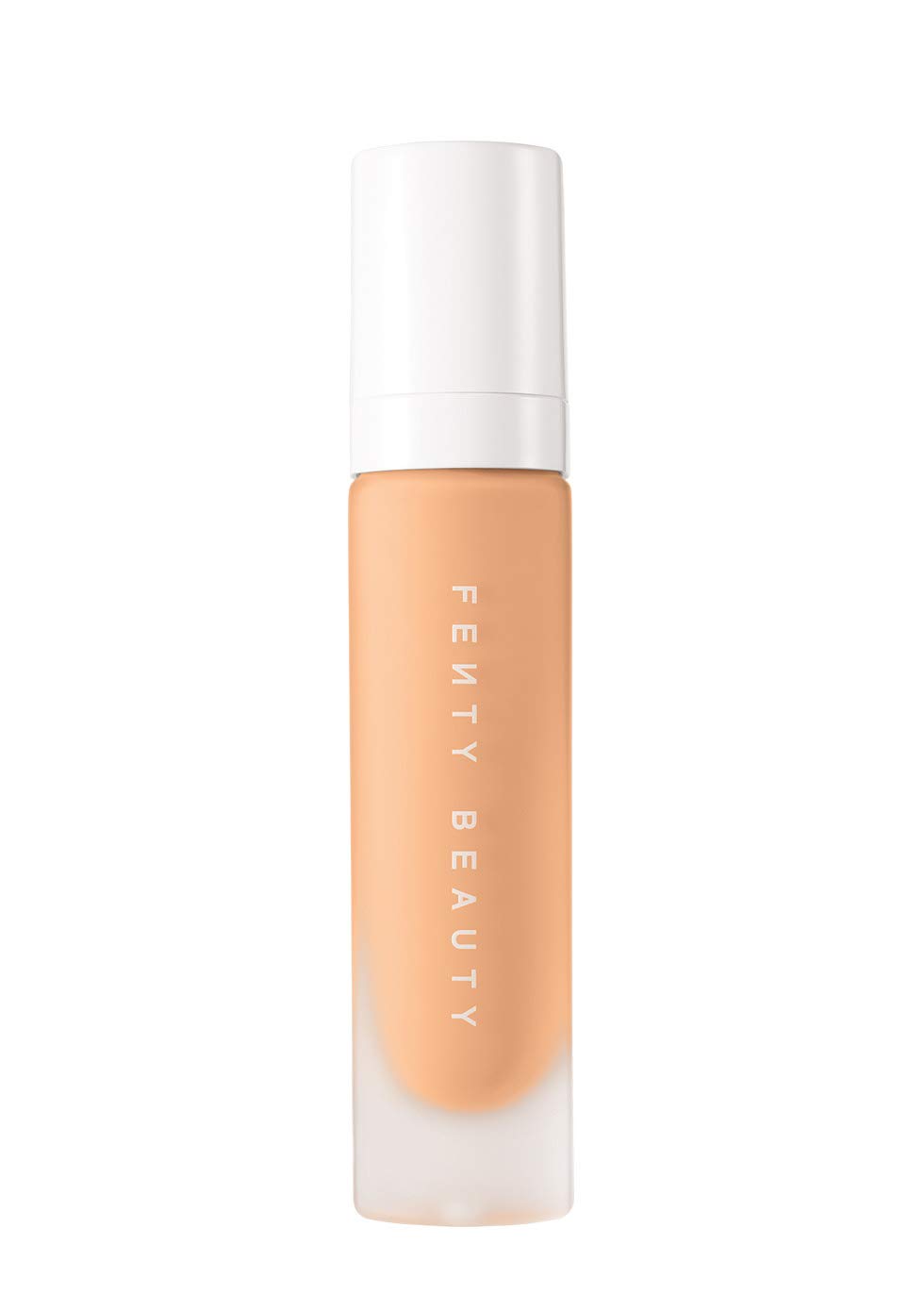 If you're looking for something a little more luxurious, you can try this matte foundation by Fenty Beauty. This foundation was developed by Rihanna a few years ago and went viral on social media because of its wide range of shades (50 in total!) and super-matte finish.
Fenty loyalists gush over the fact that this longwear, full-coverage foundation leaves your face matte and snatched all day. It diffuses your pores, making them look practically invisible for a clear, texture-free complexion.
With all that said, this formula is still lightweight and doesn't feel heavy on the skin. This oil-free foundation is designed with an innovative weather-adaptive technology to resist sweat from heat and humidity. That means your face can look fresh and matte for hours on end.
#3. L'Oreal Paris Infallible Pro-Matte Liquid Longwear Foundation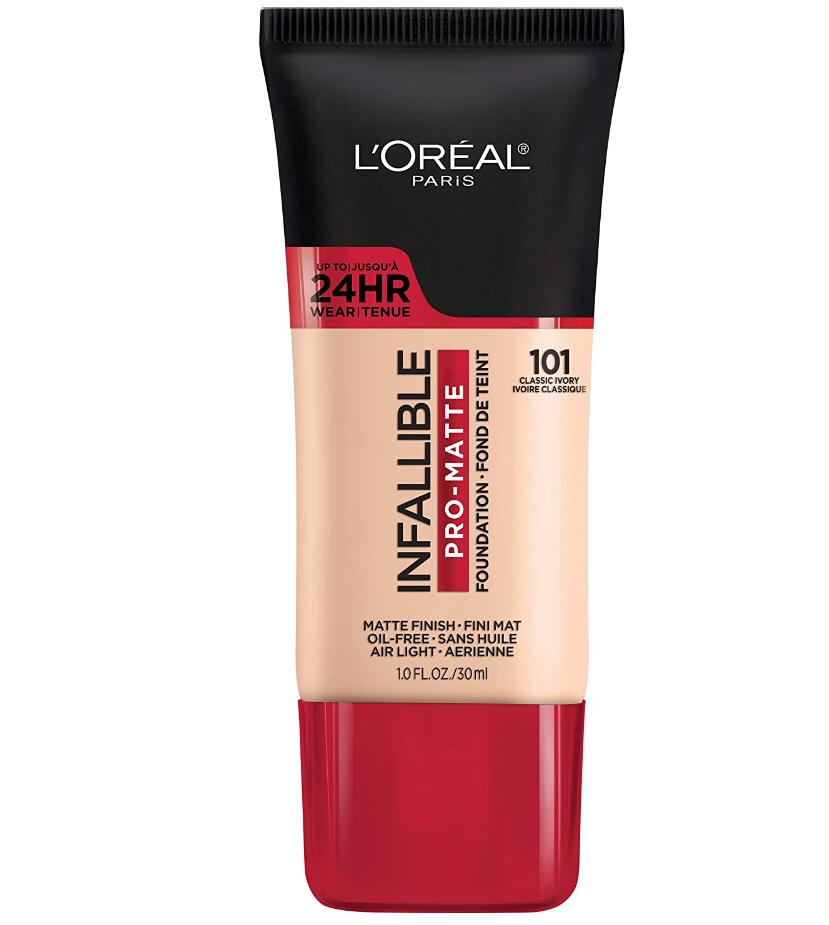 Another drugstore option for oily skin is the L'Oral Pro-Matte Foundation. Its claim to fame is providing intensely full and matte coverage for up to 24 hours on your skin. Because of that, it's perfect for long evenings and events where you have to look photo-ready for a long while.
Its high-coverage formula makes imperfections and dark spots a breeze to cover up, even without the use of concealer. So if you have a couple of acne scars and redness you'd like to conceal, this is the perfect foundation for you.
One more thing we love about this foundation is that it comes in a squeeze tube instead of a glass bottle, like foundation from other brands. That makes it easier to squeeze out and use every drop of product. It's also friendly for travel, since you don't have to worry about your glass bottle breaking in your luggage.
#4. Kat Von D Lock-It Foundation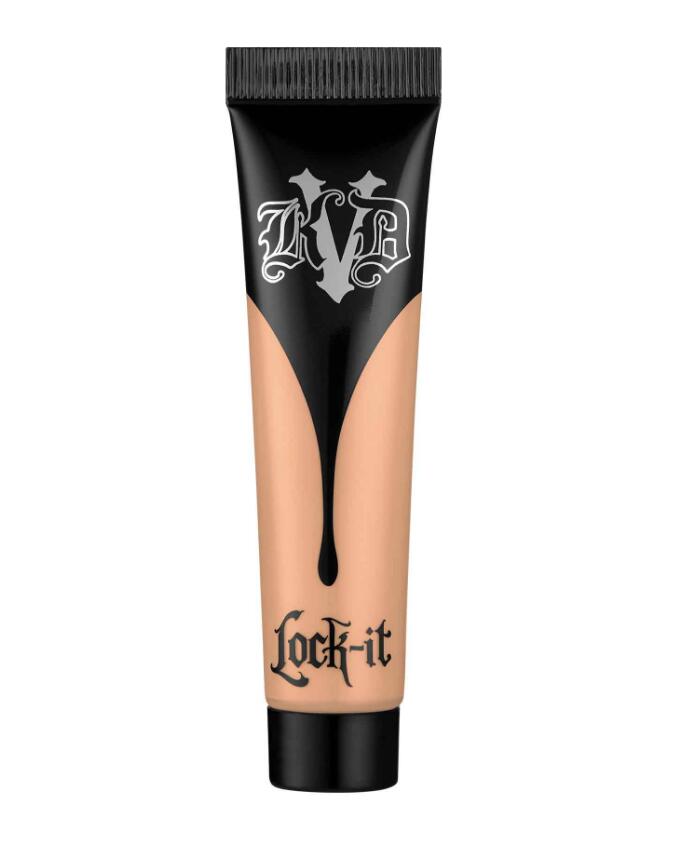 If you're a full-coverage gal who prioritizes an opaque, airbrushed look in your foundation, you'll fall head over heels for this one by Kat Von D. It boasts of such a high coverage level that you'll look pretty much perfect, like a flawless porcelain doll.
The formula dries down so matte that it's transfer-resistant. This means that even if you hug your friends or take a nap on a pillow, your foundation won't leave any stains.
A little goes a long way with this foundation. All you need is a couple of drops to cover your entire face and enjoy intense coverage that conceals all your blemishes and dark spots.
True to Kat Von D's vegan advocacy, this foundation is gluten-free and isn't tested on animals. It also doesn't contain harsh ingredients like parabens and phthalates, so you know it's suitable for sensitive, oily skin.
#5. Rimmel Stay Matte Foundation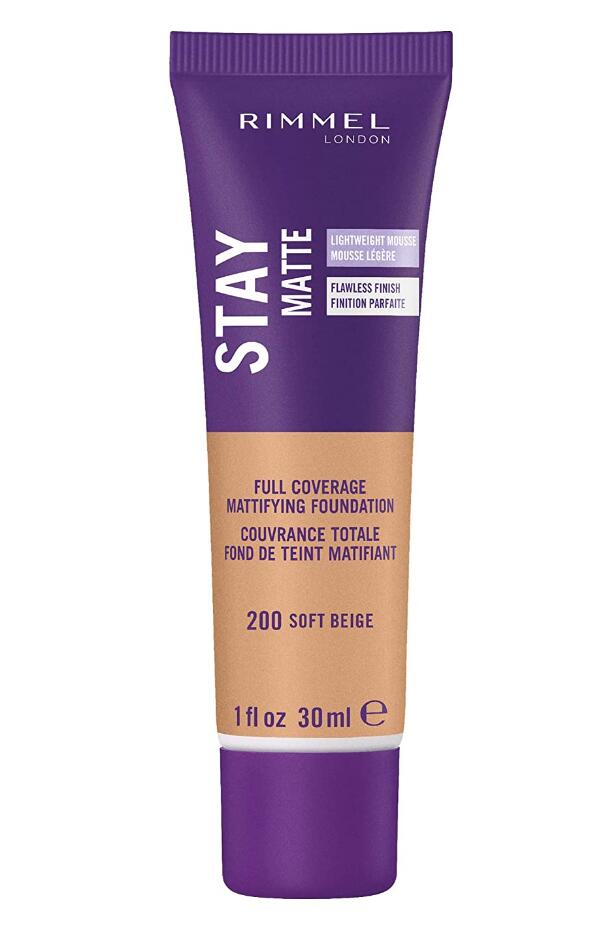 Sick of runny liquid foundations? Try out something that doesn't drip as much or make a huge mess in your vanity. This foundation by Rimmel is as matte as they come, but it has a mousse consistency that's super spreadable and easy to work with.
This matte formula fills in your pores, making your skin look smooth and silky all day. It also keeps shine away, so that you can look and feel fresh from day to night.
It's also oil-free, making it super lightweight. Because of this, you'll never feel as though your skin is being suffocated by a cakey, heavy foundation. The finish is also very comfortable—kind of like a powder finish that looks matte and feels silky soft, never greasy.
#6. Estée Lauder Double Wear Stay-in-Place Foundation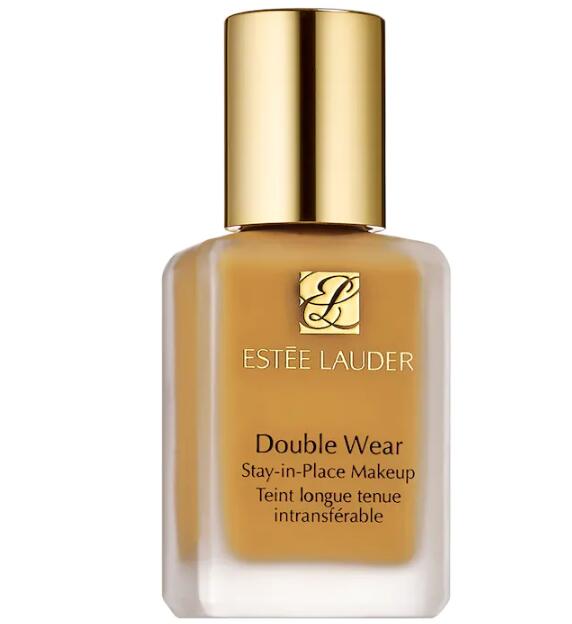 If you love to binge beauty videos on YouTube, you'll be familiar with this foundation by Estée Lauder. It's been a crowd-favorite for years because of its light feel, luxuriously matte finish, and high coverage, all while looking and feeling natural on the skin.
This formula is very long-lasting, hence the name "Stay-in-Place." You can enjoy its coverage for up to 24 hours. Because of that, it's a favorite for long nights, parties, photoshoots, and events.
If you have strong scents in your makeup, you'll enjoy this fragrance-free foundation. It's also perfect for those with sensitive skin that reacts negatively to skincare products with artificial fragrance.
#7. NARS Soft Matte Complete Foundation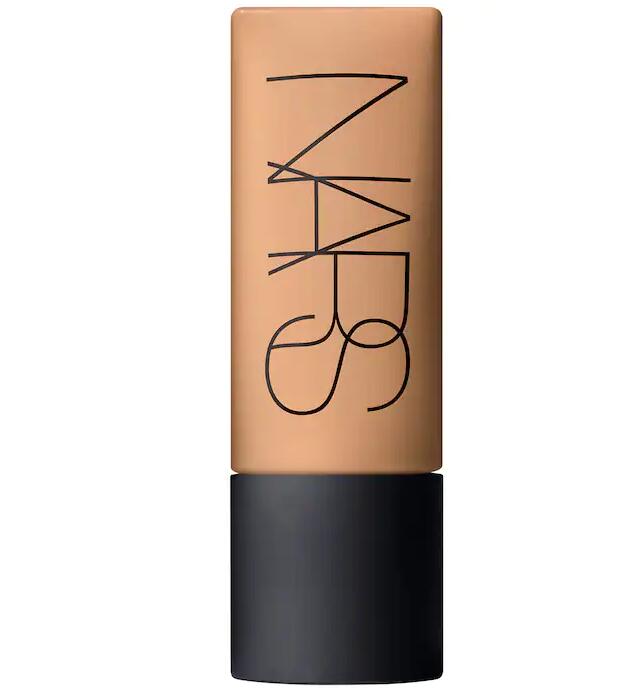 Leave your freshly made-up face feeling soft and silky without that annoying greasy feeling with this foundation by NARS. It has a soft matte finish, which means you can keep oiliness at bay while still keeping your face plump and touchable.
It offers full coverage, allowing you to hide all your blemishes and imperfections. It's also transfer-proof, so you don't have to worry about it staining and leaving marks on your clothes.
This foundation is resistant to oxidation. That means the color is true to what you see in the packaging and won't darken on your face as the day goes. It also resists sweat, so you don't have to worry about it running down your face even on a hot summer day.
Conclusion
Sick of dabbing oil sheets on your T-zone all day just to remove grease from your perfectly made-up face? Switch over to a matte foundation your oily skin will love. Not only will it make you look more fresh and radiant, but it will help manage your oiliness all day too.
Check out any of the matte foundations above to see the world of difference they spell for your oily skin. Whether you like drugstore options or more high-end, luxe ones, there's always one for you. Subscribe to get more beauty shopping guides on herstylecode.com