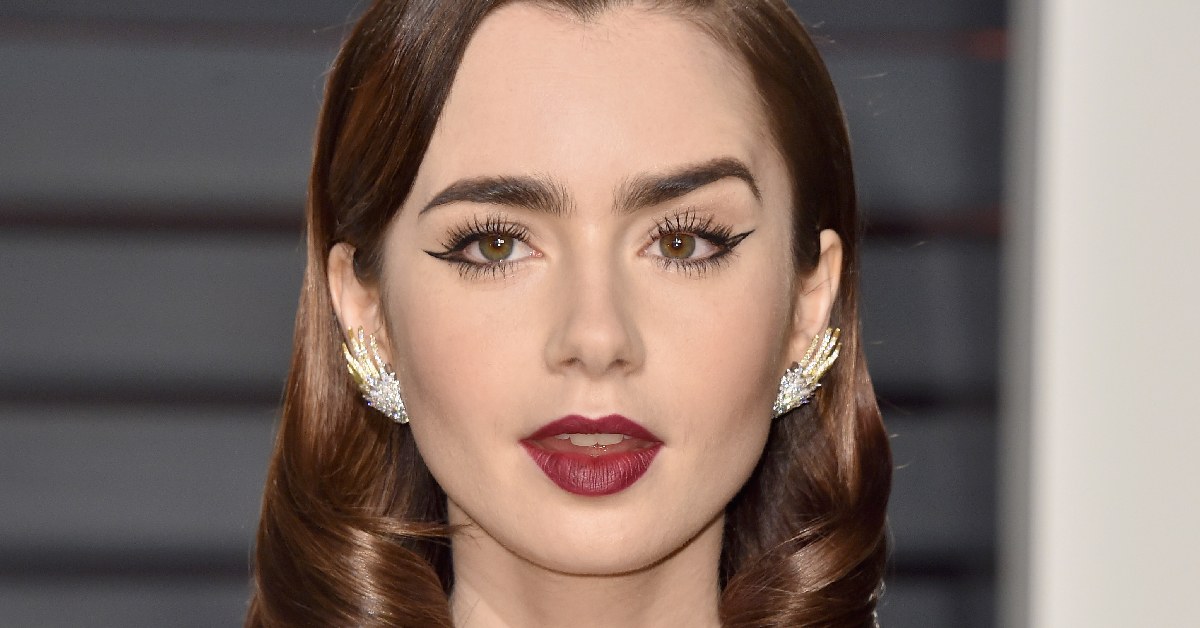 Eyeliner trends are always changing and evolving. From smudged liner to cat eyes to graphic eyeliner, it seems that there is always a new liner trend making its debut known on the runway. This year, negative space eyeliner seems to be the hottest new trend on the catwalk. Negative space eyeliner is basically just floating liner that.
Negative space eyeliner is much more intimidating to the average beauty lover than other, more traditional liner trends. Applying seemingly random black dashes and lines around your eyes is fairly frightening. However, negative space eyeliner shouldn't scare you away. It's a very unique trend that requires creativity and a bit of courage as well. If you're bored with classic liner looks and in the mood to try something new, negative space liner is just the thing for you.
1. Use the Right Liner
It is important to choose your eyeliner formula carefully for your negative space liner application. Liquid, gel, and cream liner formulas work best for negative space eyeliners. These formulas are able to create smooth, sharp, precise lines better than pencil liner.
Felt-tipped liquid liners make applying negative space eyeliner simple. These liners allow you to draw thin or thick lines with maximum controlled precision. They draw as smoothly as traditional liquid liner but generally dry more quickly in order to prevent smudges and smears.
2. Keep It Simple
The negative space eyeliner looks you see on the runways or on professional models in magazines are usually extremely elaborate. These complex looks intimidate many beauty lovers hoping for a wearable look out of trying negative space eyeliner. However, there's no reason that you can't create a simple look that includes negative space eyeliner. There are no rules that demand complexity for this liner.
Keep things subtle and simple by choosing to confine your negative space design to above your upper lash line or below your lower lash line. Don't extend your design to both regions. You can also add a subtle finish to your look by using a gel or cream liner formula that you can smudge. Use a smudging brush or sponge to blur the edges of your liner in order to prevent it from appearing excessively harsh.
3. Stick With Black
Colorful or glittery eyeliner looks great, but it's best not to pair your rainbow-hued liner with a negative space design. Stay away from neutral colors like brown or gray, too. Instead, stick with a true, inky black shade when applying negative space eyeliner.
Using black liner ensures that your negative space design will stand out against your skin and appear sharp and precise. Pairing colorful liner with a negative space design also often causes your look to appear over the top or clownish, which is definitely not what you want.
4. Add a Twist to Your Wing
One of the simplest negative space liner designs to try is just a modernized twist on the classic winged eyeliner look. First, simply draw out traditional winged liner using thin strokes and straight lines.
Then, simply connect a straight, floating line out from the edge of your wings. Extend the line about halfway across the width of your eye. Leave the line sharp for a stand-out finish or blur the edges of the line to achieve a more subtle look.
5. Cover Your Crease
Use your crease as a template to create an extremely simple and quick negative space eyeliner look. Line your upper lash line with eyeliner like you normally would. Then, stretch the liner out from the outer corners of your eyes. Use your eyelid's natural crease as a guiding line to extend your liner until you can connect the line at the inner corners of your eyes.
6. Correct With Concealer

Concealer works wonders to sharpen your negative space eyeliner and help it stand out against your skin while correcting any mistakes you might have made during the application process. Use a damp small, angled brush dipped in a liquid concealer formula.
Outline your eyeliner design with concealer using your brush. Use this as an opportunity to sharpen your lines and cover up any smears or smudges. Then, just blend the concealer outward until it looks natural against your skin.
7. Highlight to Accentuate
If you really want your negative space eyeliner to stand out, add highlighter to finish off your look. Use highlighter in a shade of pearl or light pink to accent the spaces of bare skin between your liner. Adding highlighter as an accent helps your eyes appear brighter and draws more attention to your negative space liner design.
Negative space eyeliner doesn't have to be confined to models on professional runways. This trendy can actually be very wearable and adds a unique, modernized twist to your makeup look without looking clownish or over the top.