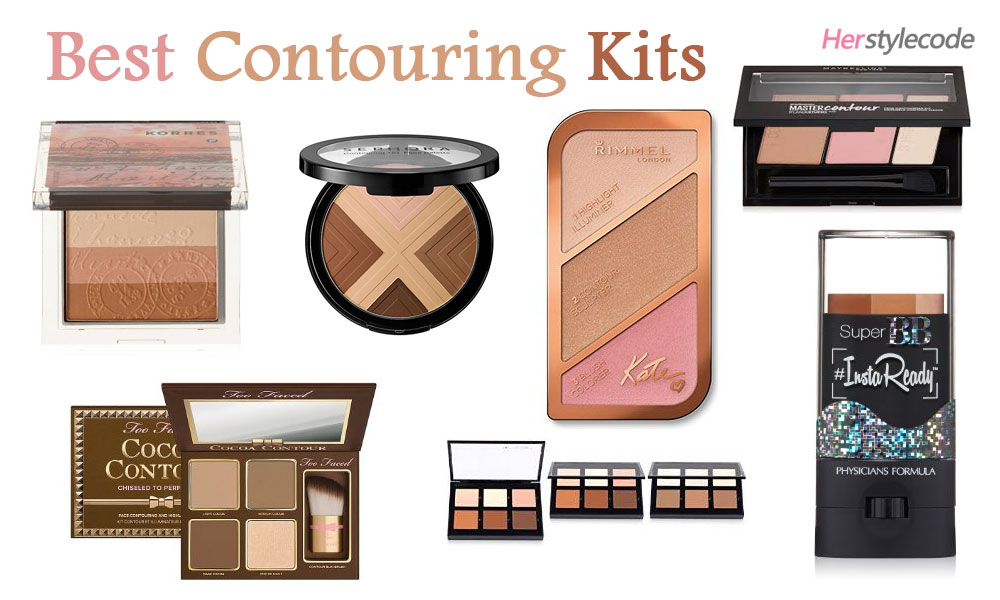 Contouring has taken over the beauty world by storm. Every single one of us wants to learn to contour like a pro. Contour exactly what we dislike and highlight the things we do love about our face. Contouring has become the latest plastic surgery for those of us who do not want to permanently change things about ourselves but do want to tweak some things here and there.
However, let's face it we are not all professional makeup artists so some contouring kits may be intimidating. There contouring kits are amazing for everyone regardless if you are a newbie when it comes to contouring your face or a pro. You will be able to utilize these kits and always look your best every time you use them.
10.

Wet n Wild Color Icon Contouring Palette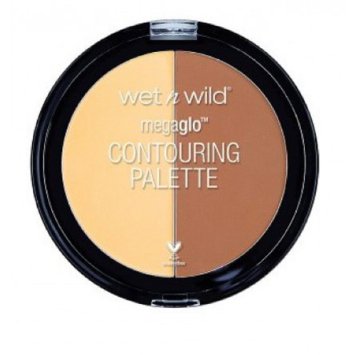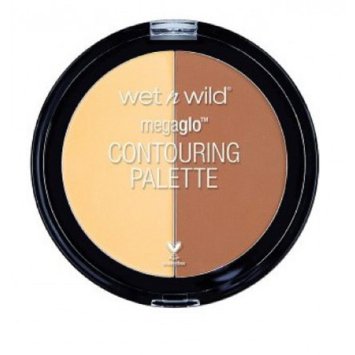 This contouring kit is for the girl that wants to get the job done in a quick manner. It comes in three shades light, medium and dark which allows you to choose the perfect shade that works just for you. It also comes with a highlighting side so that you can highlight and contour all in one simple step.
9.

SEPHORA COLLECTION Contouring 101 Face Palette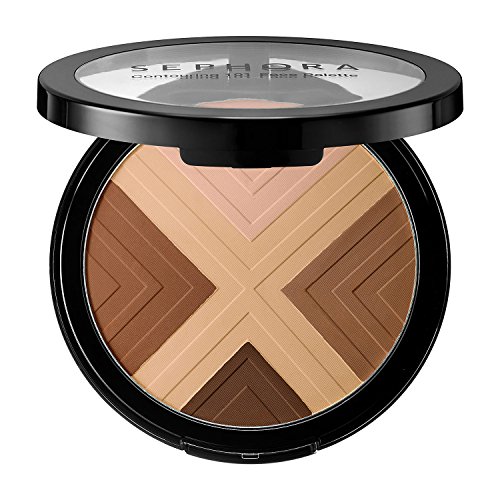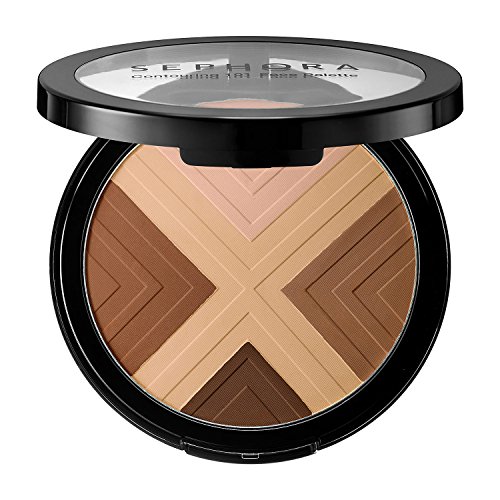 A contouring pinwheel, yes please! This contouring wheel is the ultimate contouring it. You have 3 different contouring shades that can be swirled together or used separately. And you have two highlighting shades that can also be swirled together or used separately. The beauty of this simple palette is that it is extremely versatile and can be applied all over your face.
8.

Maybelline New York Facestudio Master Contour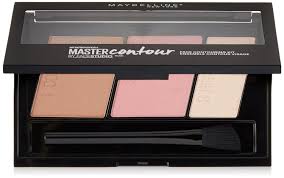 If you are looking for a contouring kit that comes with everything you need to sculpt your face like a pro this is it. This kit includes a contour, blush and highlight. With these 3 shades, you will be able to sculpt your face to your liking. The shades are versatile which allows them to be used on multiple skin tones especially the blush. The blush is a beautiful coral that goes well with many skin tones.
7.

Rimmel London Kate Sculpting & Highlighting Kit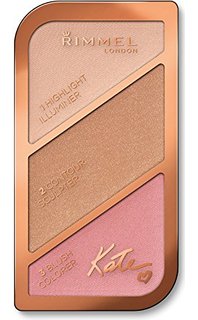 If you enjoy a shimmery highlight this kit is for you. It includes a shimmer highlight, a contouring powder and a beautiful subtle blush. The highlight having shimmer in it will showcase your cheekbones. What people are not aware of is when your highlight has a bit of shimmer it brings more light to your face. You want to apply a shimmer based highlight on your cheekbones, above your lip and on the tip of nose to bring enough light to your face.
6.

Too Faced Cocoa Contour Chiseled to Perfection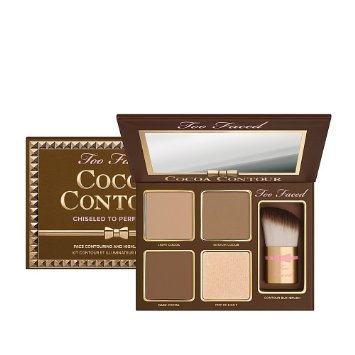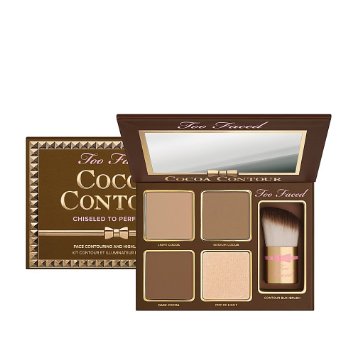 Toofaced cosmetics has also created a contouring kit that is perfect for newbies and professionals. It comes with two contouring shades, two highlighting shades and an angled brush. The angled brush is the perfect addition to this contouring kit as it enables you to chisel your cheeks to perfection and get into all the smaller areas on your face. By you having two shades of each you will be able to customize the perfect color for you.
5.

ANASTASIA BEVERLY HILLS – Contour Cream Kit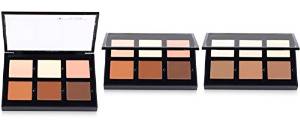 Anastasia beverly hills has created one of the best professional contouring kits on the market. However, people tend to are reluctant to it because this kit is a cream contour. We are all accustomed to powder contouring. Powder contouring tends to be a little more subtle than cream contouring that is because with a powder contour can be blended in extremely quickly. Although you can blend cream contour the same as with a powder contour people tend to not use it as much. This cream contouring kit is extremely blendable which allows you to blend your contour and highlight perfectly.
4.

Kat Von D Shade + Light EYE Contour Palette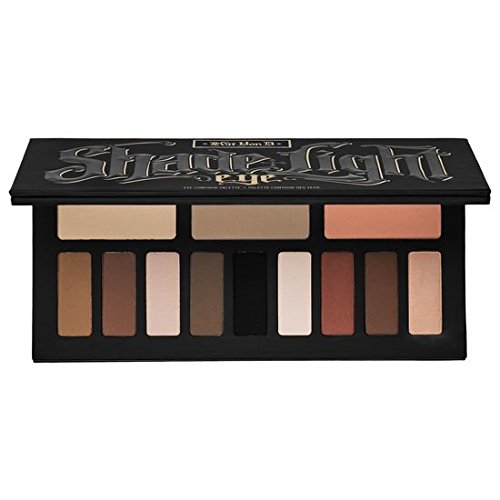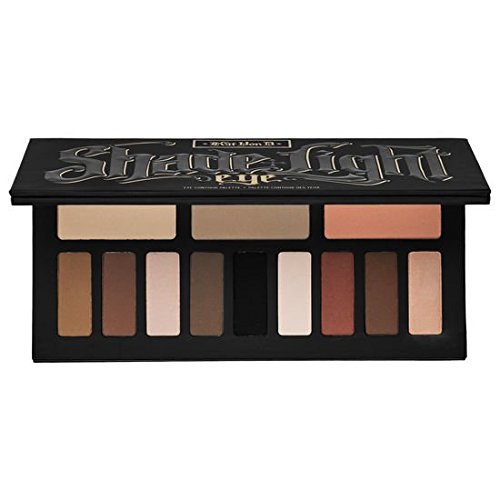 Just like you can contour your face you can also contour your eyes and this Kat Von D eye contouring is just the thing you need to do so. As you can see the palette is broken down into 3 different sections that will give you the perfect eye contour. You can modify the shape of your eyes by simply alternating the colors you use to contour your features.
3.

Korres Magic Light Contouring Trio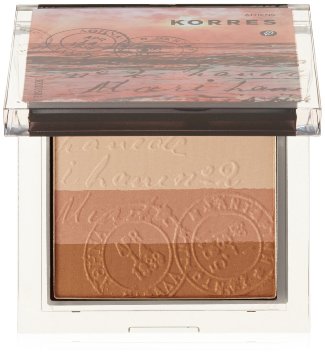 If you want a light contour that will define your face without giving you the hard chiseled look, this is the perfect contouring trio for you. It is compact so you can take it with you anywhere you choose to. You can mix all the colors together to get a subtle contour or you can use the two darker shades to create a customized contour color that works just for you.
2.

Physicians Formula Super BB Insta Ready Contour Stick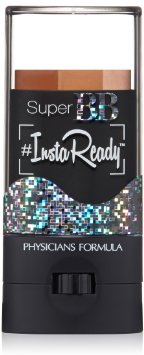 It does not get any more versatile or easier than this as a contouring stick. This contouring stick comes with 3 shades a deep shade a medium shade and a highlighting shade. The point of this is you apply this to your cheeks directly and you will have an instant contour and highlight. After you would take a brush and blend it all together to obtain the perfect look.
1.

Smashbox Cosmetics Step-by-step Contour Stick Trio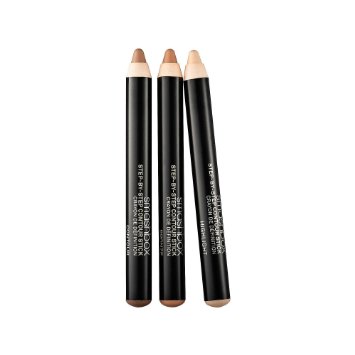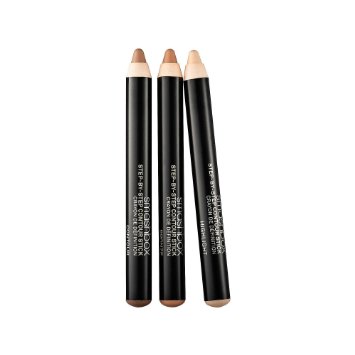 If you had to get one item from this list this smashbox contouring stick trio would be it. They are incredibly simple and easy to use while giving you the professional contour that you want and need. The colors are blendable. They blend extremely well into your skin and are buildable.
Contouring has become such a huge trend that multiple brands are coming up with their own products and palettes. However, these 10 products are the best on the market in my opinion. Let me know below which contouring it is your favorite.