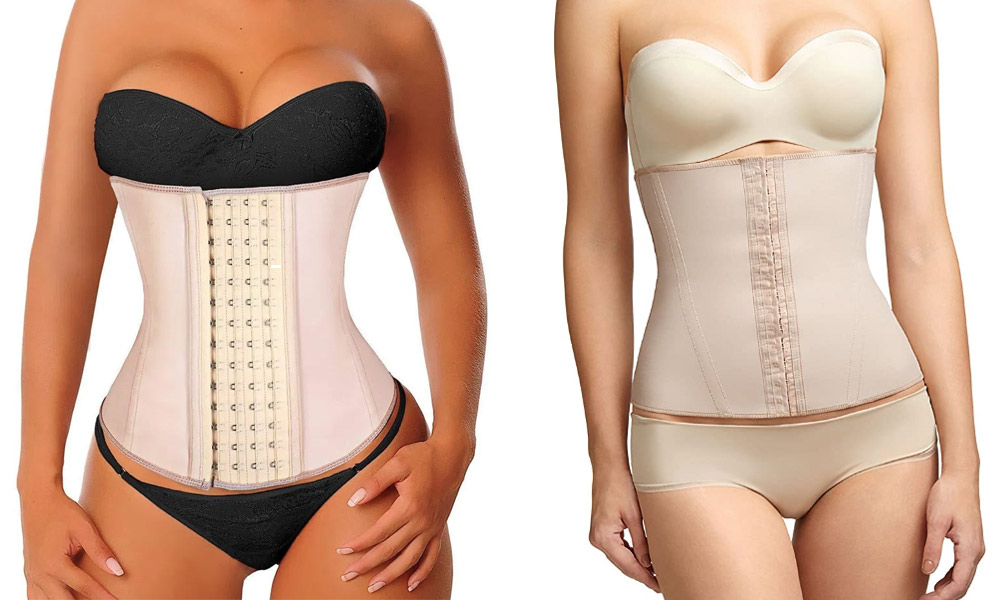 Waist trainers and waist cinchers have been around for centuries. Waist training is no small feat and takes time and patience. So, before we dive into what the best ones are in this year, let's take a look at tips for best waist training practices.
What is a Waist Trainer?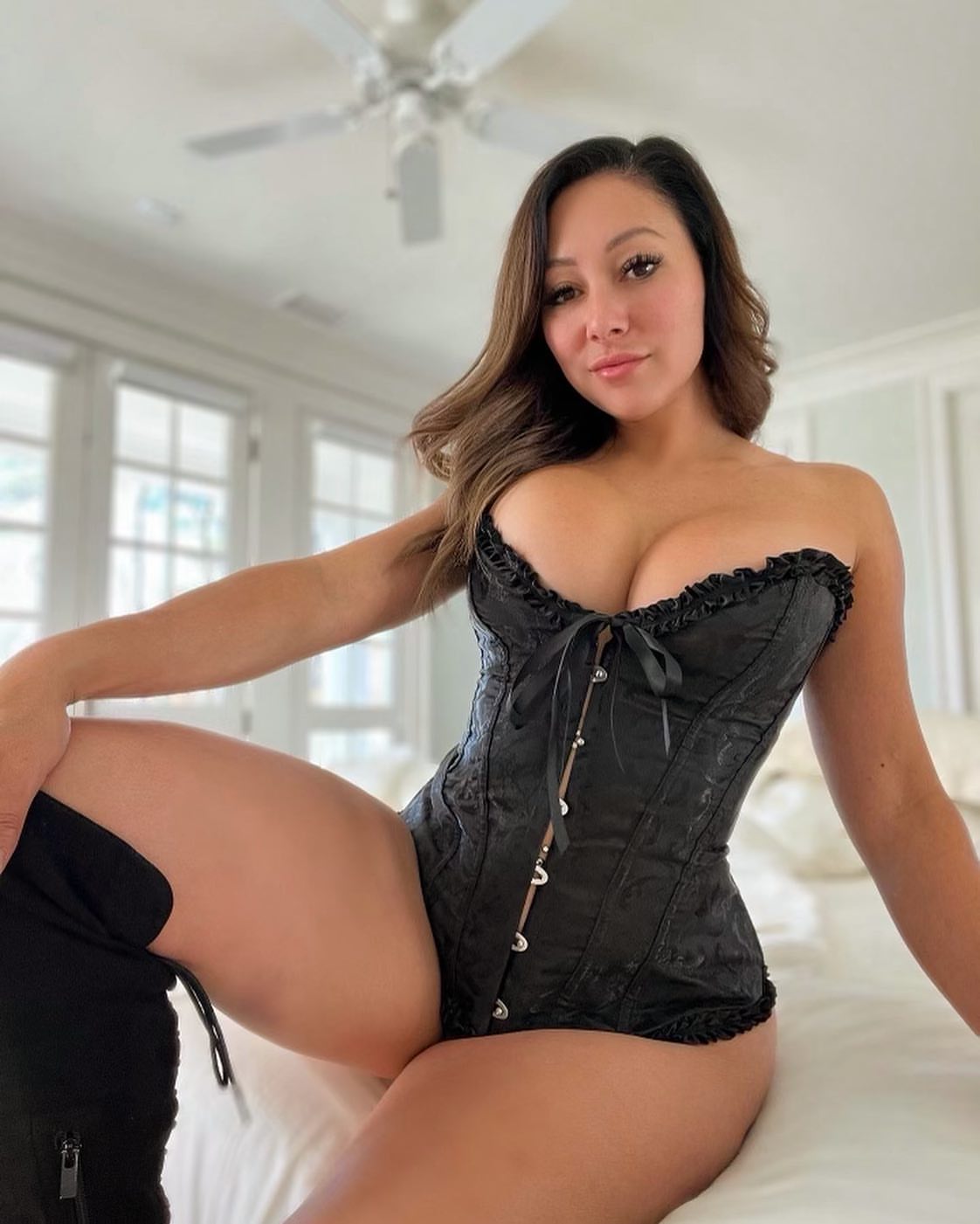 Also known as a waist cincher, these are not like corsets with bone or steel. This type of shapewear is used to compress the midsection, giving you a smaller-looking waistline. With this, you will, over time, train your waist to be smaller by the process of thermogenesis.
Putting on a waist trainer, though, isn't the only thing you need to do to be successful. A healthy diet should be accompanied by exercise to get the proper training, so a perfect waist is achieved.
Things You Should Know Before Wearing a Waist Trainer
Don't do anaerobic exercises. Stay away from these. The difference between anaerobic and aerobic exercise is in the way you breathe and the amount of oxygen you need to function. With aerobic exercise, you need deeper breaths which the trainer won't allow you to take. This will cause you to become short of breath very quickly and elevate your heart rate.
Wear a bra without wires. Seriously, this is something you shouldn't do as it can be highly uncomfortable. Underwires with a waist trainer are bulky when worn in conjunction with one and will make the experience less than fun.
Eat healthy. When you're wearing one of these, it compresses your midsection to where you'll eat less as you'll be more aware of how much you're eating. You'll find it impossible to overeat when wearing one, and this will help with weight loss!
Break-in, your trainer. Doing waist training takes some getting used to, and you need to do it slowly over time. Don't start out doing it for long periods, and certainly don't do it if it's painful or uncomfortable. This is where it's essential to buy a quality waist cincher. Start with 2 hours at first and then work up from there.
Do not twist your waist trainer. Twisting your trainer will break the boning in the bodice, and that's both frustrating and not a financial win. Don't twist your trainer while washing it out, and don't do any exercise that does extreme twisting either.
Be consistent. Don't put it away after a few days of using it. Waist training is a daily process, and you won't see results unless you're consistently doing it. You don't see results from dieting overnight, so why would you see results from waist training any different?
Make sure you're choosing the correct size. This is so important we can't stress it enough. Choosing the right size is critical to getting waist training right. Make sure you follow the manufacturer's instructions when measuring your size, and don't take a wild guess.
Make sure it's comfortable. Wearing a waist cincher that hurts or is uncomfortable isn't conducive to getting the best training out of it. Make sure it's made from a comfortable material. If you're not comfortable, you're not going to want to wear it. And most likely, it will be on your mind constantly because of the discomfort.
The Best Waist Trainers Out There Right Now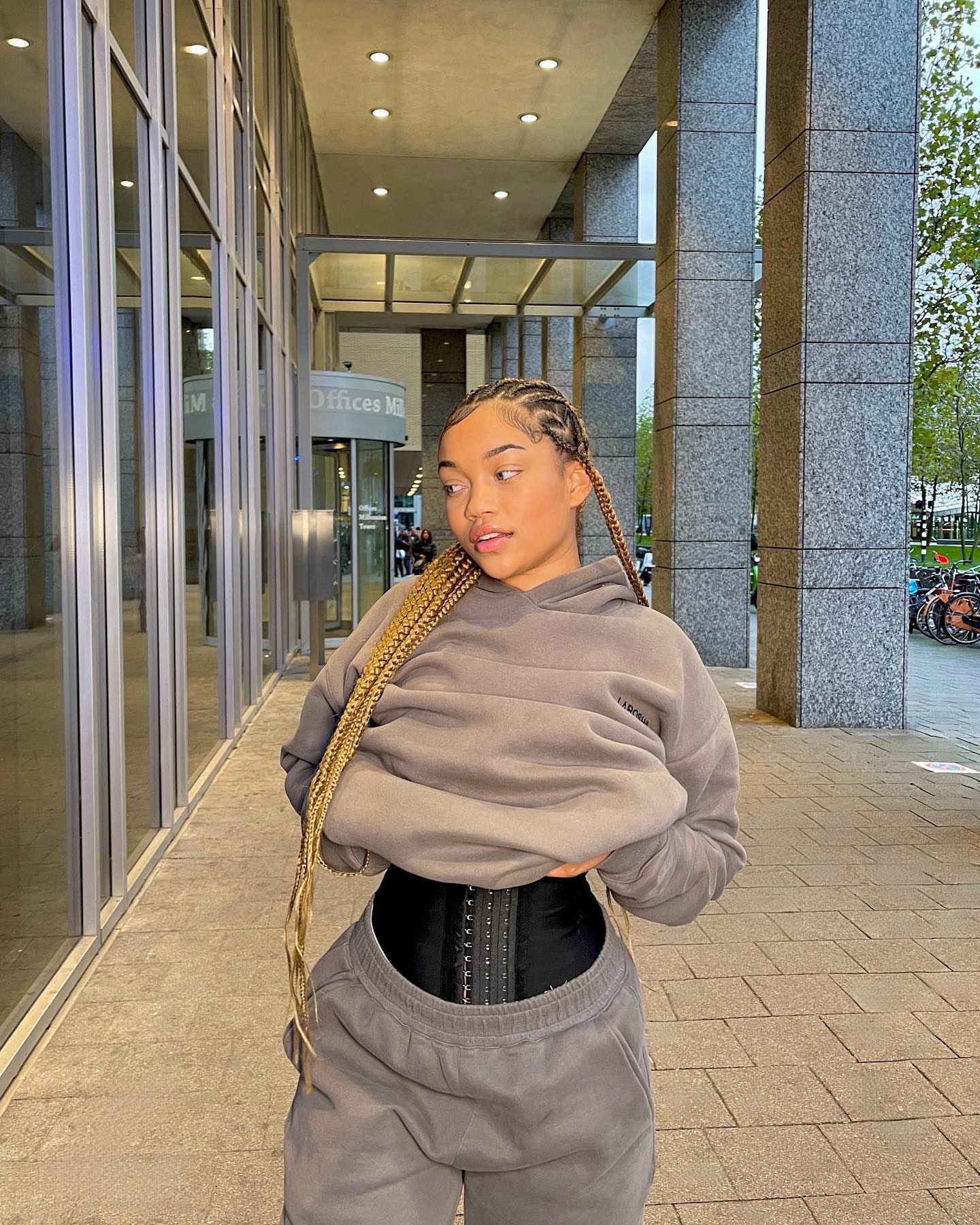 Now for the waist trainers, we promised to show you! Here's a comprehensive list of the six best waist trainers we found out there and what we think about them. If you're going to go with Amazon, make sure you do some research into reviews to see if it's right for you.
When it comes to pricing, don't go as cheap as possible. This will only end in frustration and having to buy another waist trainer. Be mindful and get one that fits your budget but is also of high quality and will fit properly.
1. Fit&Curvy Waist Trainer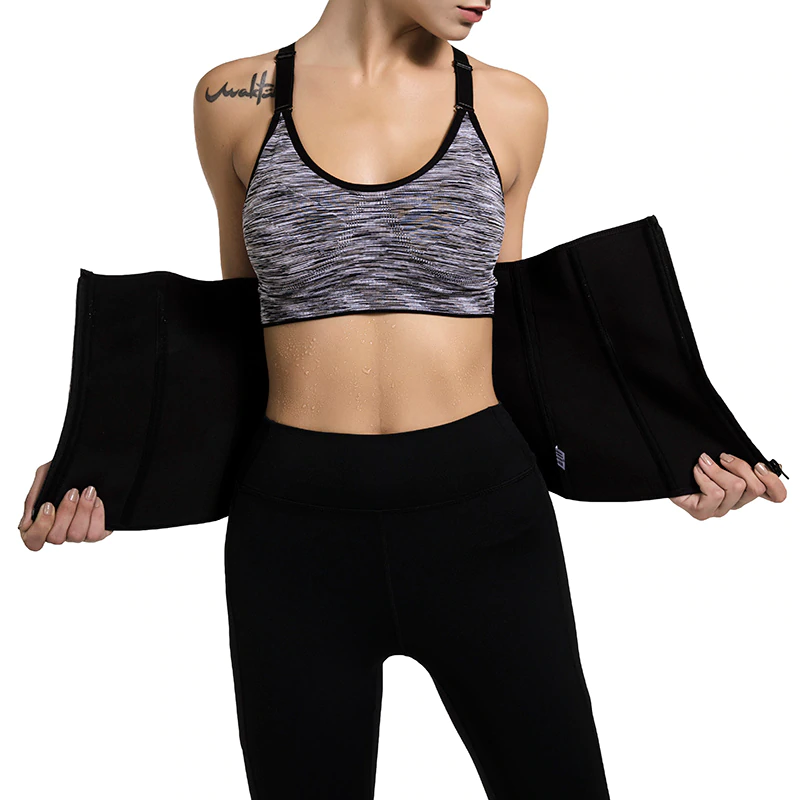 This waist trainer has fantastic comfort and is made from quality materials that will stand the test of time. The company offers free shipping on all orders, though the only downside is that the product is only available online. There is a 30-day risk-free money-back guarantee, and it has high consumer ratings and reviews.
It comes in sizes XS to X3L and is excellent for everyday use. It's made with a 100% neoprene lining to give you ultimate support, comfort, and all-day control for your mid-section.
2. Ann Chery Women's FajaClasica Waist Cincher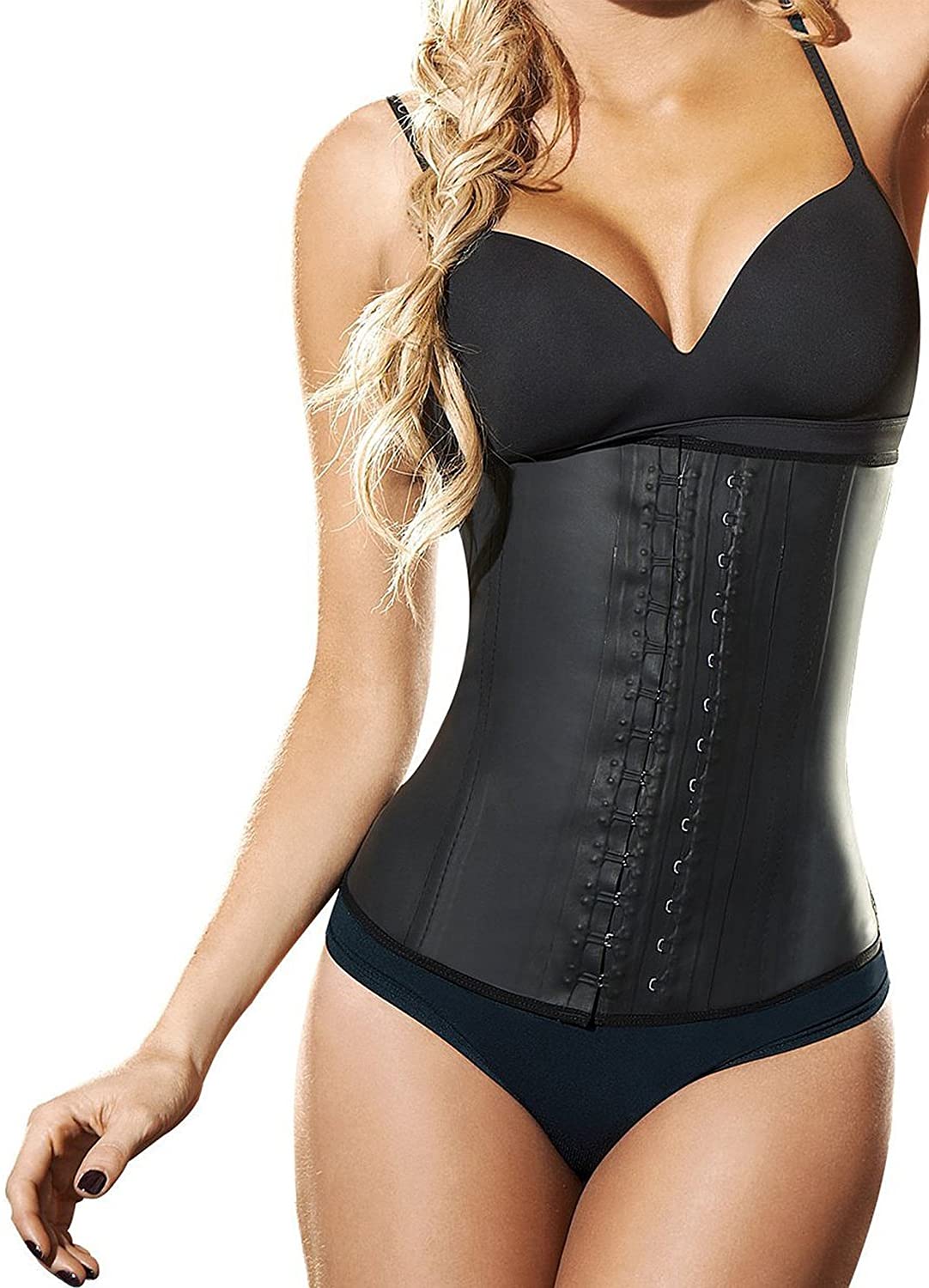 This one comes in multiple sizes, from XS to multiple X sizes. It also comes in numerous colors to spruce up your wardrobe should you decide to wear it over your clothes. Soft cotton is on the inside to protect your skin, and latex is on the outside. Making it both comfortable and functional at the same time.
This one gives the promise that there won't be any unsightly bulges in between where the trainer ends and your bra begins. It has hooks up the front that go from your hips to the bottom of your bra.
3. Squeem "Perfect Waist" Firm Compression Waist Trainer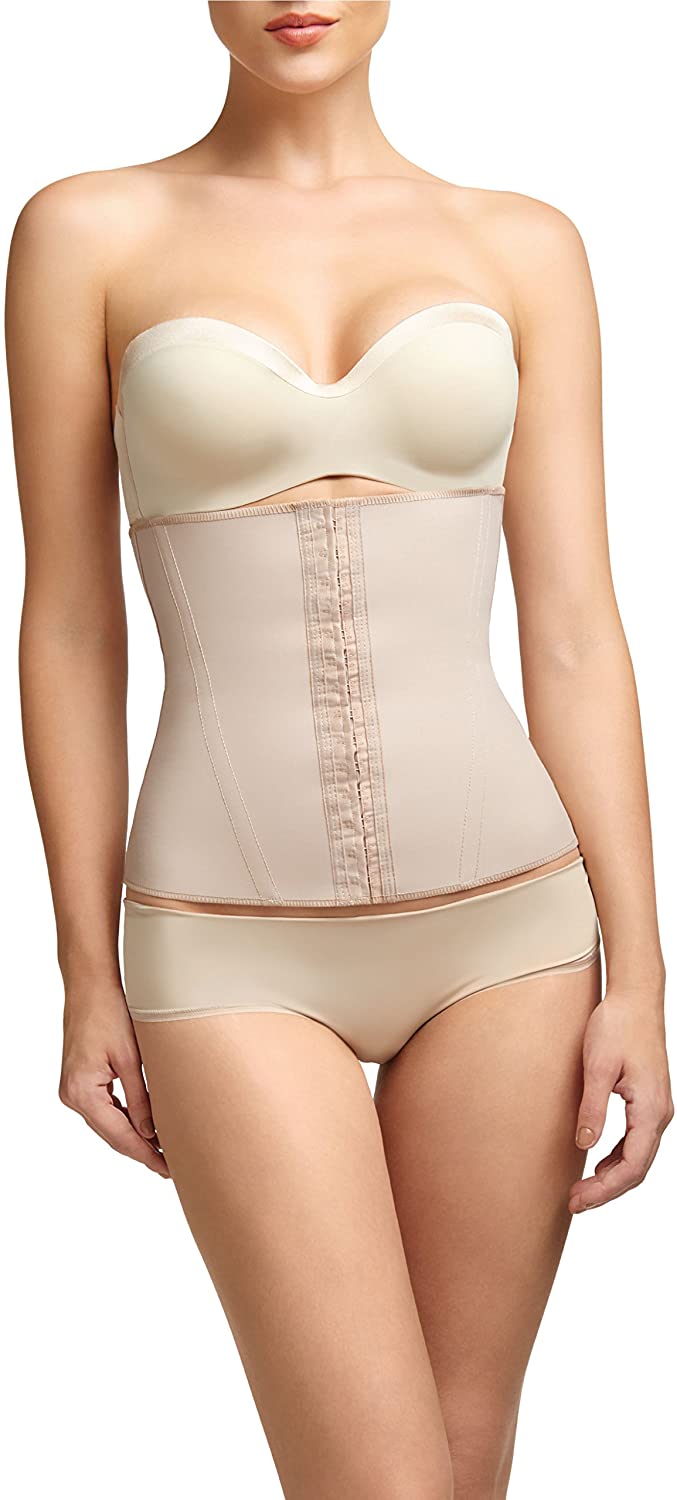 Squeem is a well-known brand in the waist cincher industry and has been making waist trainers for more than thirty years. They say you can wear their waist cincher for up to 10 hours a day. An impressive claim given that most only recommend 8. It's also recommended for those that suffer from back pain or other ailments.
It's available in a wide range of colors. With a soft layer of cotton to protect your skin, it's comfortable, while the latex outside gives support and function.
4. YIANNA Women Latex Sport Girdle Waist Training Corset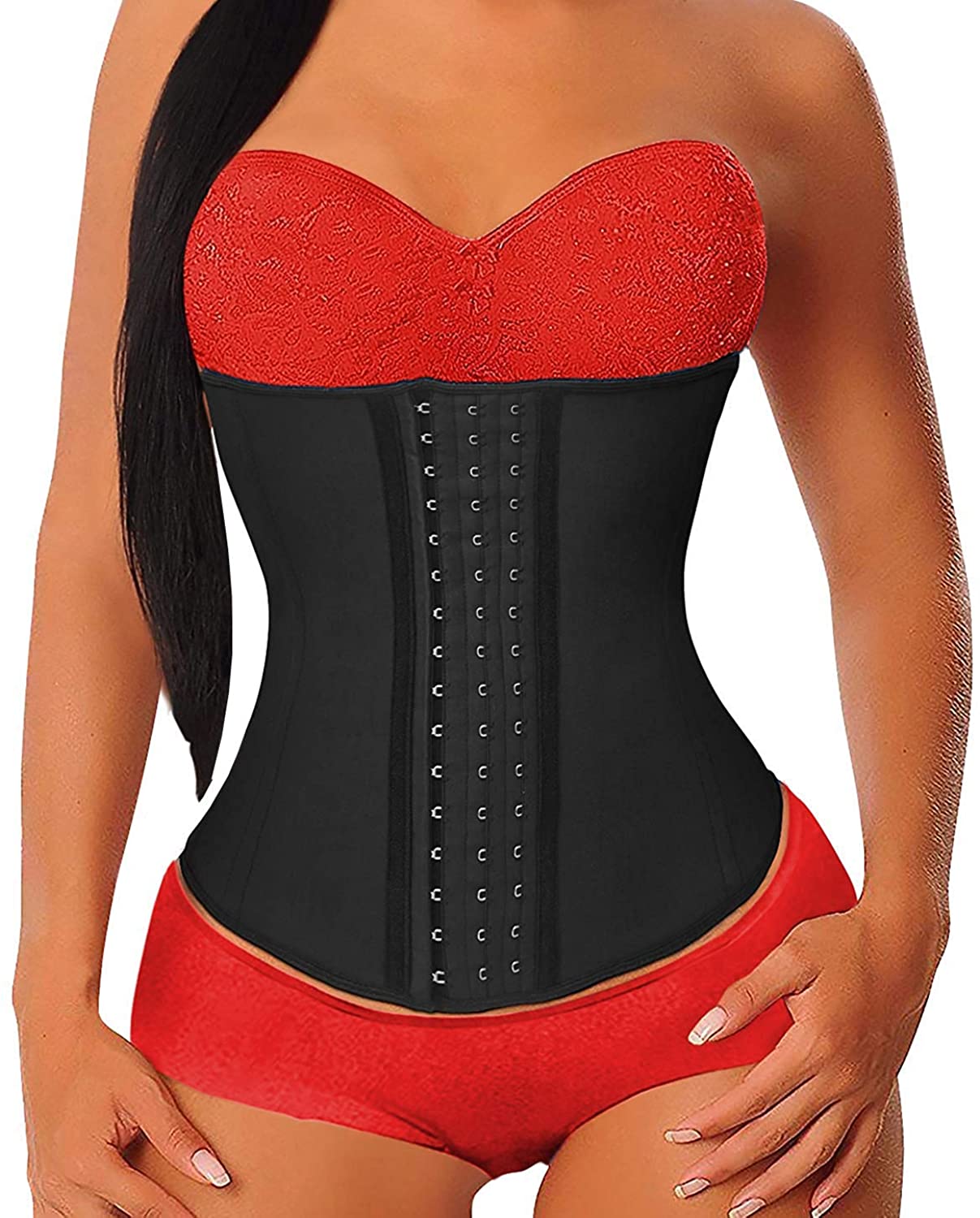 A budget-friendly option made of nylon, lyrca, and spandex is a perfect fit for anyone looking to give waiting training a try. The goal of this waist trimmer is to help you burn fat while wearing it. It's made of breathable materials to help wick sweat, so you're not swimming in it all day.
It comes in sizes X-small to 6X and has a few colors you can choose from that are cute and functional. It claims you can get about a 3-4 inch waistline reduction instantly upon wearing it.
5. FeelinGirl Neoprene Sauna Suit Tank Top Vest with Adjustable Waist Trimmer Belt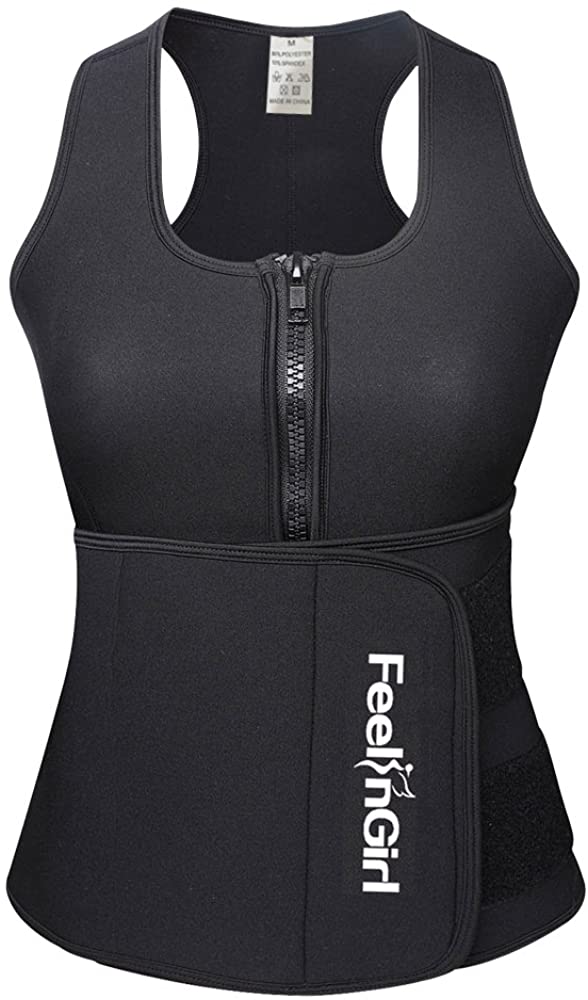 If you're more into sweating off those pounds, this will be up your alley. This full coverage and front zip closure trainer helps focus on your midsection, giving you a defined waist and a comfortable, functional fit. This trainer is meant to help you sweat out those toxins and burn fat while giving you an hourglass shape.
The FeelinGirl has an adjustable waist making it great for all sizes, and even sports a pocket for putting small items! The racerback sports bra allows for freedom of movement during exercise or daily activities and adds to its comfort factor.
6. Eleady Women's Underbust Corset Waist Trainer Cincher Steel Boned Body Shaper Vest With Adjustable Straps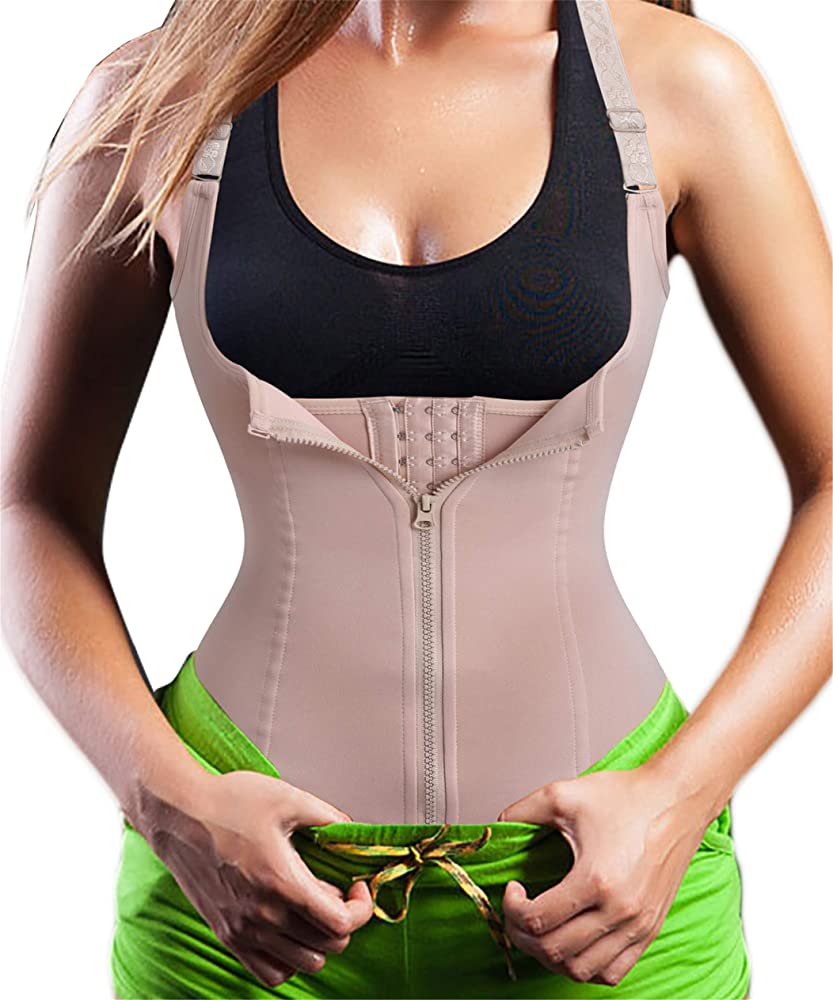 This particular trainer is built in a U shape to be able to support your chest as well as your midsection. A 3 column hook and zipper front make this great for adjusting it to your body for comfort. It has a vest style that guarantees that you won't lose placement on the trainer during more strenuous workouts or movements. It's easy to handwash (don't twist it!). You can use it over your clothing and wear it for any occasion. Use it to go out on the town or even do cosplay, and you'll be happy with your purchase.
The Takeaway
When looking for a waist trainer, make sure you're looking for quality and not the cheapest thing you can find. We can't stress enough the importance of sizing again and why you should make sure you're getting the correct size the first time. Sometimes if you're buying from third parties (like Amazon), it isn't easy to get in touch with manufacturers for returns and refunds.
Ensure you're looking for not only quality but form, function, and comfort as well. Being in pain or uncomfortable shouldn't be something you should put up with. The goal is to be unaware of the waist trainer after you've gotten used to it.
Are you someone that hasn't tried a waist trainer yet and are interested in doing so? Are you experienced in waist training and have more recommendations on brands you like? Please drop a comment below and let us know. We'd love to hear from you! Subscribe to get more new shopping guides and tips on herstylecode.com!