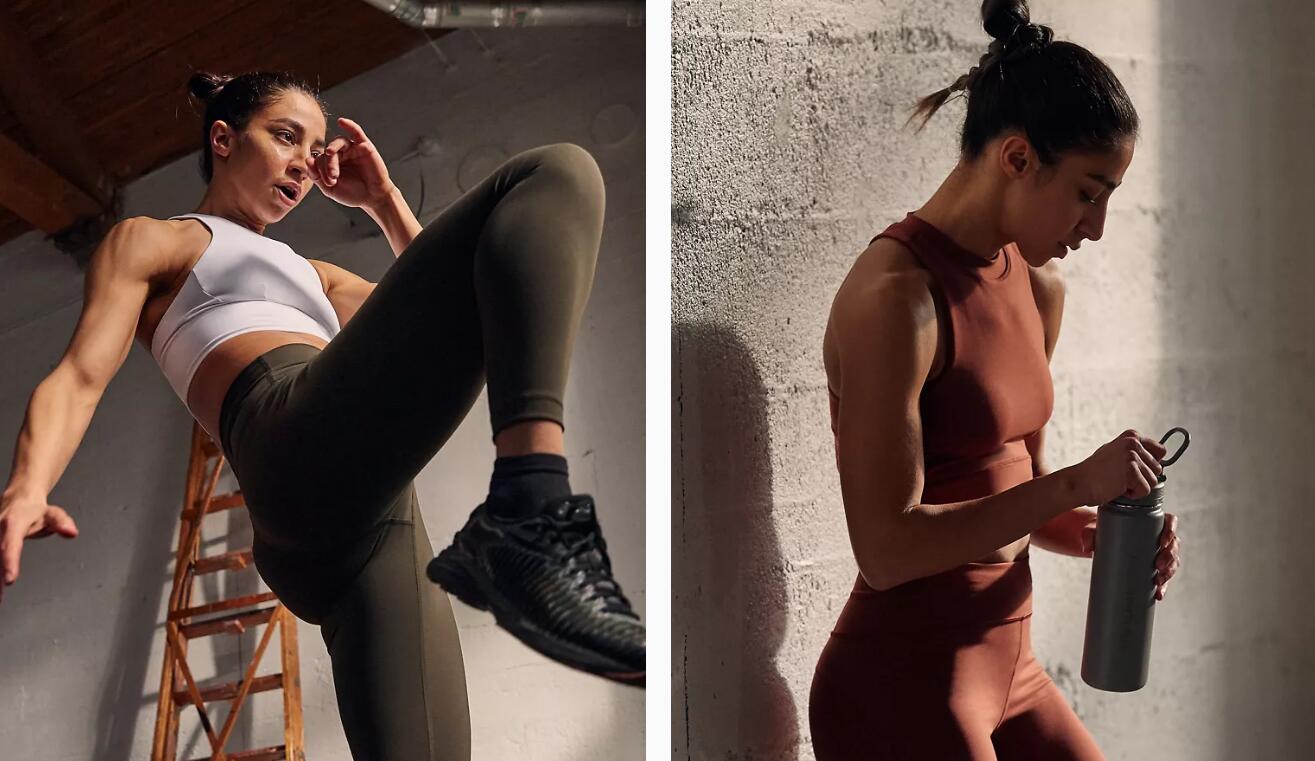 Lululemon leggings are top of the athletic, leisure and work-out pants industry for several important reasons. They are incredibly comfortable to wear, because they are made with the very best-quality materials and in styles that bring out the best body shape. In addition, they offer a wide choice of body-fitting options, are durable and feel like you aren't wearing anything at all!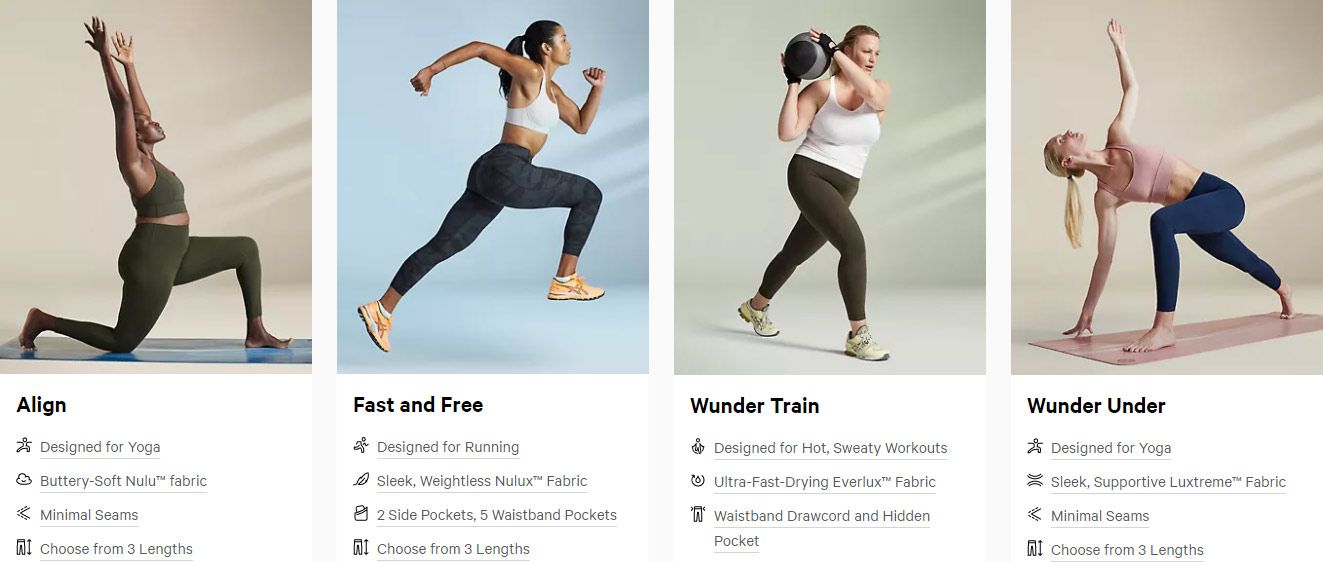 There's a range of different weight fabrics used in the manufacture of Lululemon leggings, to provide the perfect leg-coverings for every type of exercise and leisure wear. So if you're interested in investing in these cult leggings, it's important you choose the best fabric weight and design style for the activity you plan to do. We've tested a range of athletic Lululemon leggings to find the best for all types of leisure and training activities.
Take a look at our reviews of Lululemon leggings and learn their individual features for enhancing your daily life!
1. Best Lululemon Leggings for Training Activities
Everlux fabric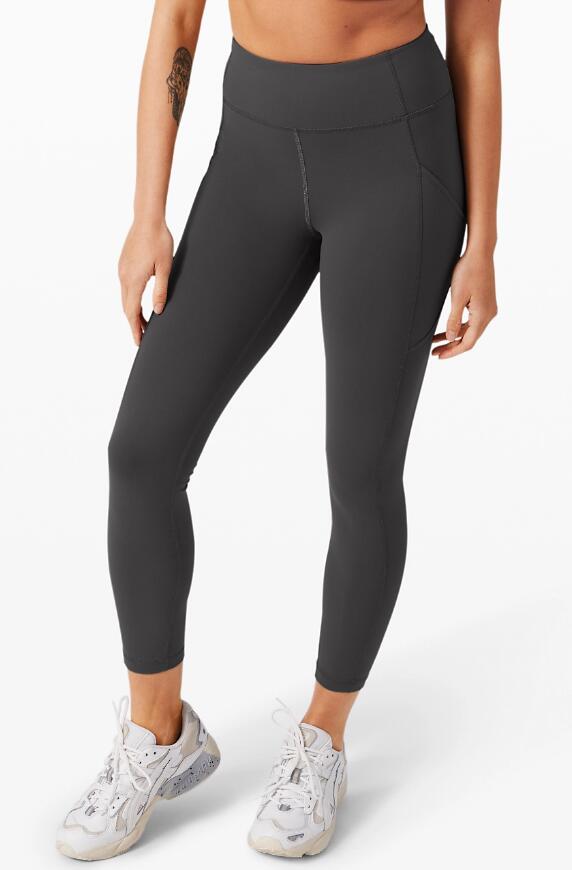 If you enjoy serious fitness training, you'll know that wearing suitable training clothes is essential. Everlux is designed with several technical aspects that make hard exercise, like cycling, HIIT, weight-training and CrossFit, comfortable and safe. To this end, Everlux leggings feel soft against your skin, and stretch easily so you can make the full range of movements without any problems.
You'll also benefit from the sweat-wicking properties of Everlux, to avoid unwanted build-up of perspiration. In addition, Wunder Train Tights are plain with fewer seams and Invigorate leggings have large pockets to take care of your smartphone as you train. Draw-cords around the waist allow you to get a perfect fit every time you wear these 'on-point' training garments.
2. Best Lululemon Leggings for Daily Wear
Nulu Fabric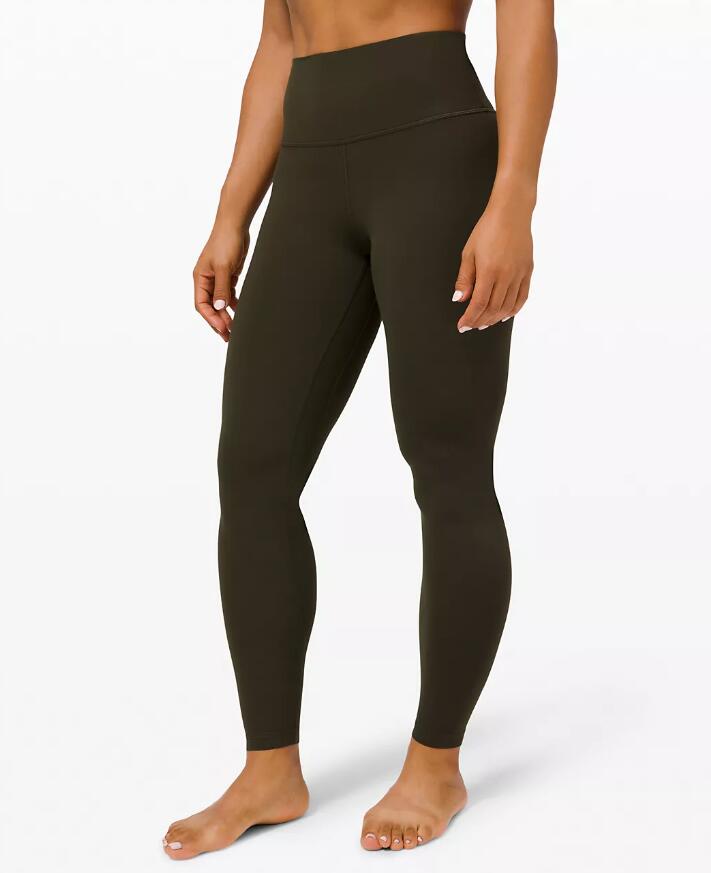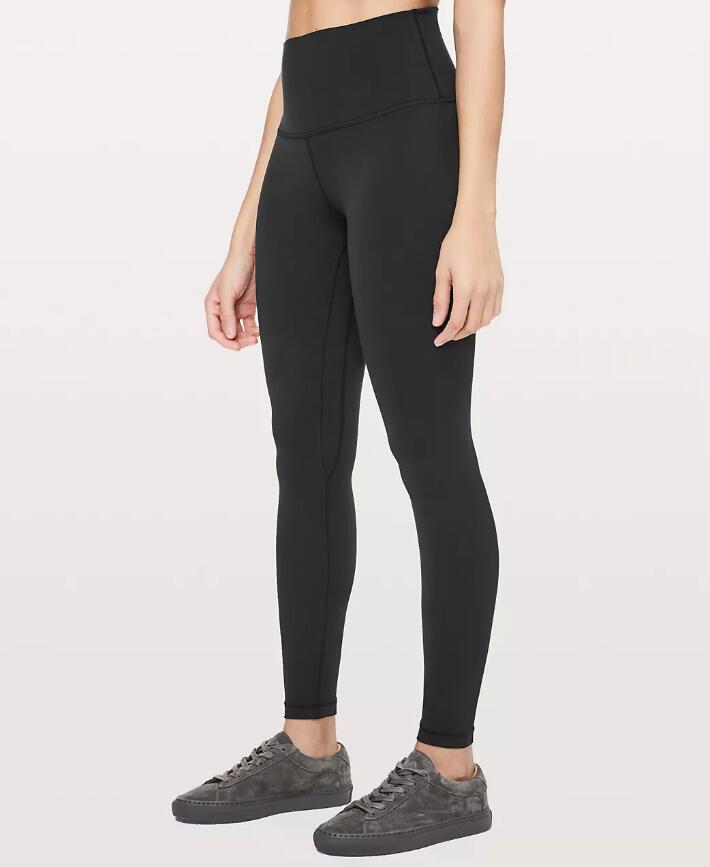 If you're looking for a special pair of legging for everyday wear, the Align Collection is a good place to start your Lululemon purchases. The style is plain without any fancy seams or decorative panels. And the high waistband is wide and flat to your body, for extra comfort around your waist. The material is lightweight and so soft, you'll love the way it caresses your body.
Nulu fabric is also good for sweat-wicking, so you'll never feel too hot in these superior designed pants. You can wear Align Collection leggings for any occasion, such as exercise classes, work-wear, relaxing at home, in-flight wear and part of your casual 'going-out' wardrobe. And there are several different leg-lengths to choose from, so you get the perfect fit and style for your size!
3. Best Lululemon Yoga Leggings
Wunder Under High-Rise Tight
Made in 'Luon' fabric, Lululemon Wunder Under Tight yoga leggings are probably the best-known in the yoga collection. And this is owed to their fame as long-lasting, sweat-wicking, comfy feel and soft texture garments. Yoga pants used to be 'loose-fitting' in the distant past, but it's obvious that lightweight, stretchy Luon leggings that cling lightly to the body are the people's choice these days!
What we prefer is pants that let you move in many different ways, without feeling any tightness or movement in the garment. And that's exactly what you get with Luon Yoga Leggings, with a choice of three leg lengths!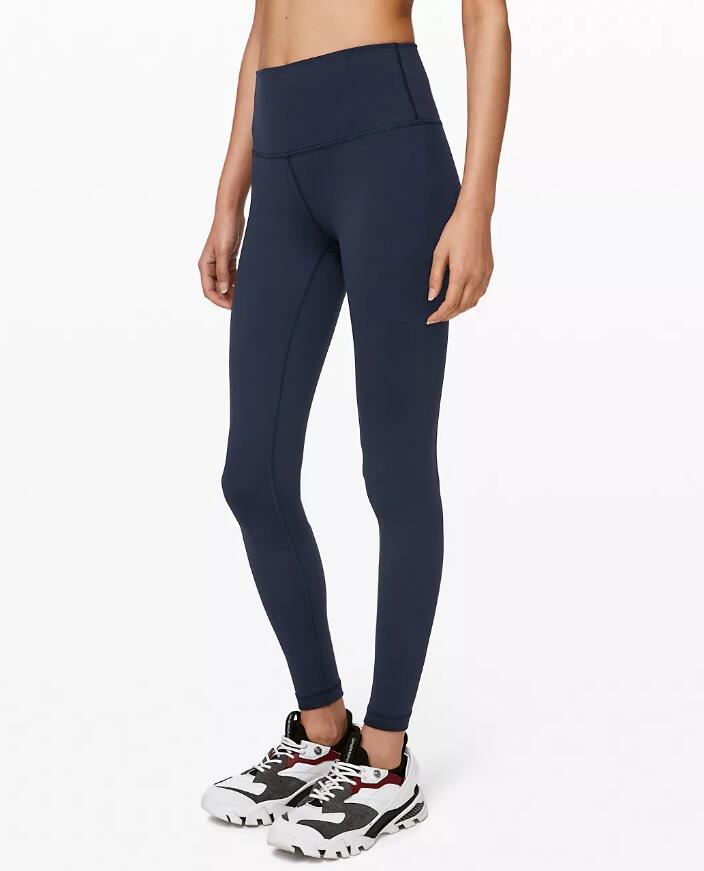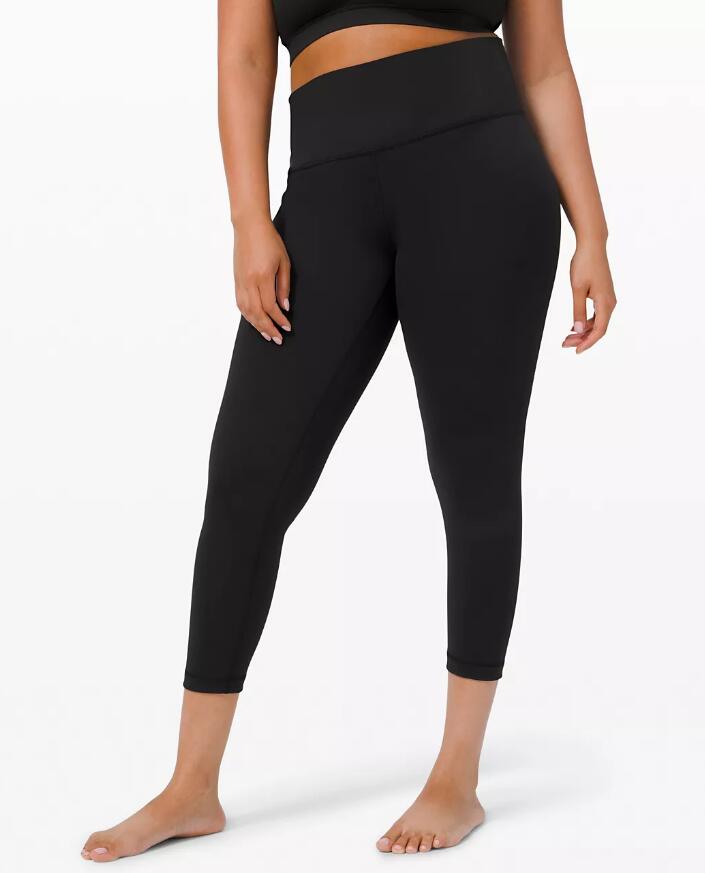 4. Best Lululemon Running Leggings
a) Luxtreme fabric
As healthy running is such a popular activity, Lululemon offers a wide range of styles, to suit all levels, body shapes and style requirements. Luxtreme is a medium-weight, light-compression material that protects runners from friction damage and skin irritation, by offering a super-soft texture and efficient sweat-wicking.
The best-seller is Speed Up Tight, which has sensible-sized pockets for a smart-phone and a waist draw-string to get a perfect fit every time you wear them. In addition, the Luxtreme Collection includes All the Right Places Crop, for running and cross-training – with support panels. And Pace Rival Crop with mesh panels for warm weather running. These different styles also come in a choice of leg lengths.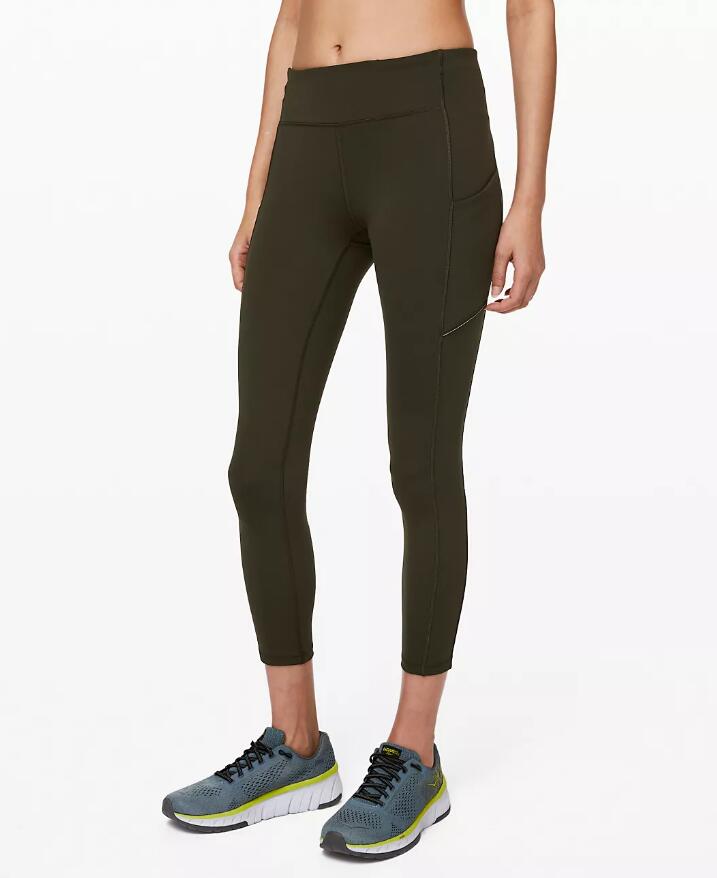 b) Nulux fabric
Nulux is recommended for hot weather running and it is a lighter-weight material than Luxtreme. It is not a compression fabric, like Luxtreme, but a lighter body covering that allows the wearer to enjoy a full range of movement, with no feeling of tightness.
The most popular Nulux fabric leggings are the Fast & Free Tight, which comes in the usual Lululemon body-fit options and can have safety, reflective details if required. All Nulux legging styles have large pockets to safely hold a smartphone and a waist draw-cord for a perfect fit every time you wear them.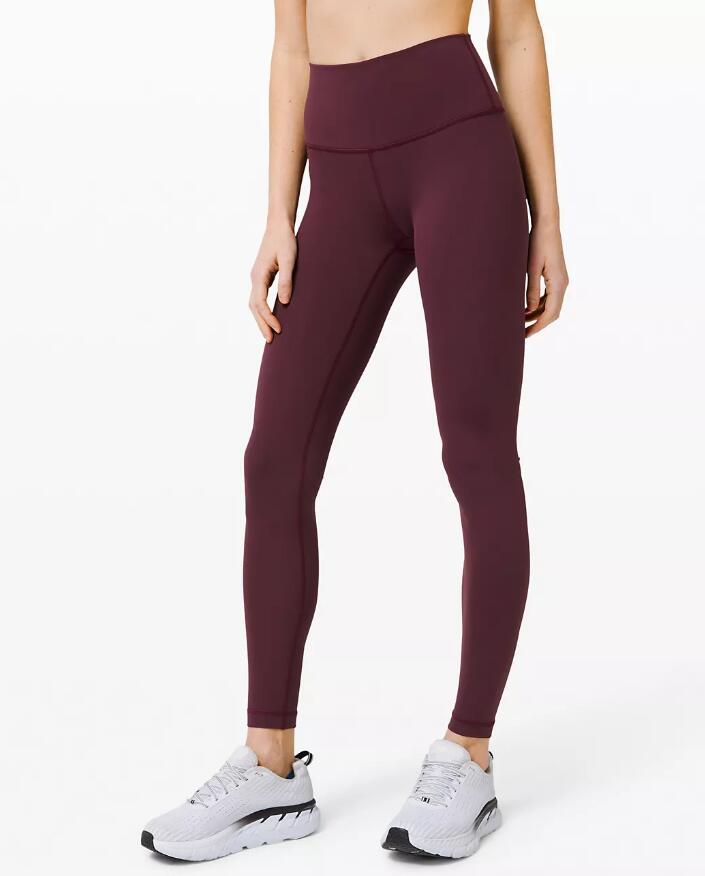 5. More tips for shopping at Lululemon
What most people want from all their garments – fashion, leisure or workout is a great fit. And that's definitely one of the sales points that makes Lululemon leggings so popular and a worthwhile investment. You can choose from the following options:-
Varied leg-lengths – If you are taller or shorter, you can select 31" leg-length or 25" leg-length. The regular full length leggings have 28" legs, but the majority of designs are also sold in a 'cropped-leggings' range, measuring from 17" – 23".
Sizes – from 0 – 14, with the advice to choose one size larger if you happen to be a mid-size. You can even arrange a free virtual consultation with a Lululemon expert online to ensure you get the correct size of leggings.
Waist-band placement – High-waists are a popular feature of all Lululemon leggings and it's always worth paying more for the flattering body shape a high-waist creates. You'll find that you don't need to keep pulling up your leggings, as is the case with lower waisted pants. If you prefer a super-high waist-band that covers a curvy tummy, opt for styles like Align and Wunder Under Tights in the range targeted for yoga. And Lululemon activity leggings also come in low-waisted styles, which end just below the navel, in the Speed-Up Tight.