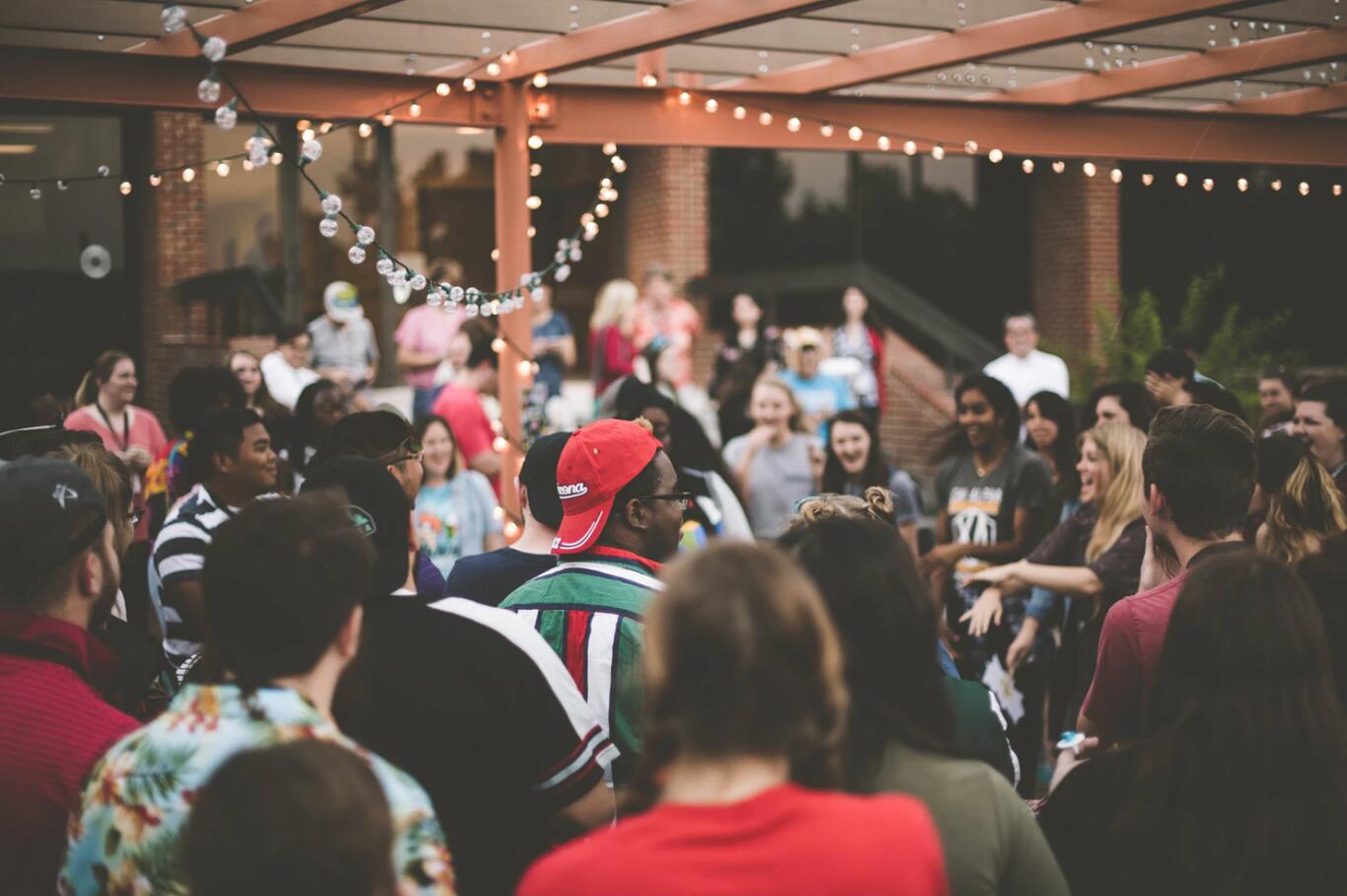 Tips on How to Look Beautiful in Party Naturally
There are a number of components that all need to come together to make you look stunning at a party. And a good place to start is to take account of all the good points that combine to make you an individual, and then enhance them with clothes, make-up and hair-styling. It's not a good idea to try to be the opposite of your natural self, because you'll be projecting an image that can seem false and rather flat. So follow these tips on looking your best, and then go to the party with a positive and fun attitude!
Stunning hairstyles
Your hairstyle is an important part of looking good and this goes double for party-wear. An elegant up-style such as a slightly messy, hair-knot or asymmetric bob is suitable for semi-formal, cocktail and dinner parties. And a smoothly-styled up-style will lift your look tremendously for a formal party.
For informal parties, you can experiment with fantasy colors and trend-setting hair-color designs. There are lots of new hair color trends to check out, especially in the ombré-balayage category. So if you haven't browsed an online hairstyle magazine recently, take a look at pop haircuts today!
The most stunning hairstyles for informal parties tend to be original, like high-fashion hair colors, a super-trendy short cut, face-flattering up-styles or with fantastic braided features. If you really want to look fabulous, book a hair appointment and have your hair professionally cut, colored and styled.
What image to project
Always think about the sort of attention you'd really like to receive from men or women at a party. Would you like people to admire your fashionable style, are you hoping to meet someone nice to date, or do you just want to be the center of attention at any price? We often see Hollywood actresses with barely-there tops to their dresses. And this is guaranteed to virtually force all the men at an event to be mesmerized by so much naked flesh. This is one way they keep their professional profile high, so when producers are casting their next film their name will easily be called to mind.
This doesn't mean we need to show almost all of our bosom or wear a micro-mini-skirt. After all, you don't want to stun everyone by going too far! So when choosing your outfit, concentrate on flattering your figure, but be selective and concentrate on one area. For example, any dress or skirt with a little frill or flounce around the hem will draw attention to a nicely shaped calf or slender ankles. And this can be more alluring than turning up in a mini-skirt and halter-neck top. Any length can be stunning, as long as it accentuates an attractive part of your waist, hips or legs.
So check out which fashionable clothes are suitable for your body shape here.
Best dress styles by body shape:
Pear-shaped body
You have a slimmer upper body and so you can accentuate this with fancy necklines of all types – low and/or decorated. You also look great with belts, dramatic sleeve styles and low backs. To diminish your hips, look for an A-line dress or skirt, with a hem that covers your knees to add length to your frame. Longer, maxi-dresses suit you brilliantly as well.
Athletic or rectangle body shape
You're lucky, because most dress styles suit your shape. If you have attractive legs, wear a dress above the knee. Or your shape looks good in a strapless frock or a low neckline. Just don't combine all three in one dress! You can wear jumpsuits, too, especially a stunning halter-neck style that will display your back.  And adding a slim, dark belt will always help to create a waist, if yours isn't very well- defined.
Apple body shape
You're also lucky in having a wide choice of dress styles that flatter your shape! Wrap-over dresses look great on you, with a camisole underneath the top, to avoid problems if your dress 'unwraps' itself. Long dresses, with a low neck, look great on apple shaped figures, as well as sheath dresses and the shift. If you're especially curvy, look for an A-line style and remember that diagonal stripes are flattering to your shape, too.
Hourglass body shape
Congratulations, you have a shape dress designers love! Try the new high-waisted, Empire-line dresses, which highlight your bust and your natural waistline. Or wear the popular fit and flare styles which have a fitted top and emphasize your waist before flaring out in the skirt. These styles are absolutely perfect for your hourglass figure, making it easy for you to find a stunning and trendy dress in contemporary fashion shops. Avoid flowing shapeless dresses that won't show your lovely shape and if necessary put a waist on a loose dress with a matching belt.
Enhance your breasts
If you want to make your bust appear larger, choose a dress or top that fits snugly around your breasts. Avoid thick fabrics that will make small breasts disappear to little bumps and go for silky or shiny fabrics that reflect lots of light. If you're wearing a low-neck, use your make-up contour powders to darken your cleavage – or make it appear you've got cleavage. You just need to use a cool-toned contour color to make a soft, darker line down between your breasts.  And use highlight on the top of your breasts to catch the light and make them appear fuller. You can also make your bra straps tighter to lift your breasts and make them look bigger in silhouette or under a low-cut top.
Party colors
This all depends on whether your party is formal, semi-formal or totally informal! There are rules for formal- and cocktail-parties, but it's a free-for-all at informal do's! The most important point about wearing a stunning colored outfit is that you have made sure it suits your natural coloring and skin undertones. So wear cool colors for cool natural coloring, and warm colors for warm natural coloring, and those with neutral skin undertones can wear most colors successfully. Add extra festivity with silver or gold accessories. Or wear statement jewelry in brightly colored resin. And remember that an unusual or original necklace is a great conversation starter!
Have fun!
Confidence is one of the major keys to looking stunning at a party, and that doesn't always depend on your hair or outfit. People like to be around those who are having a good time, no matter what they look like, so be proud of who you are and have a smile for everyone you meet!