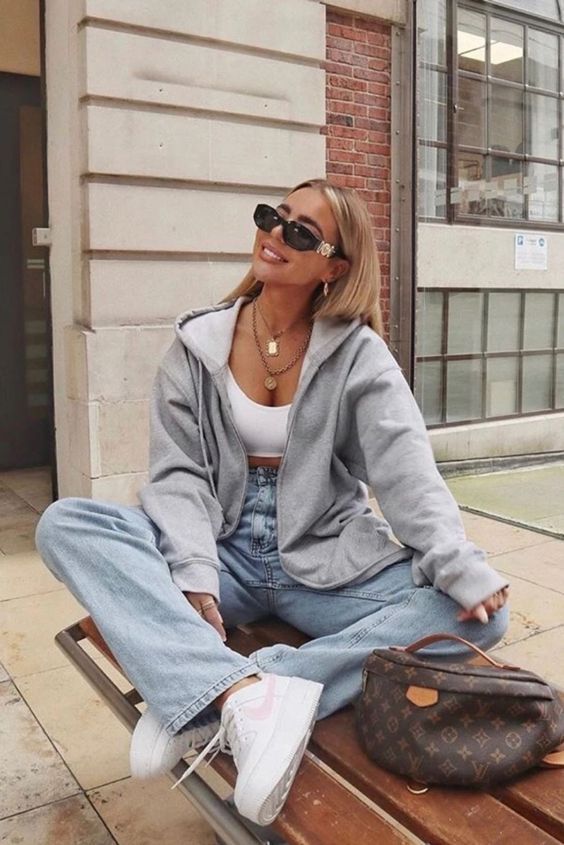 A zip-up hoodie is the trendiest version of a cardigan, as it's a versatile blend of a sweatshirt and a traditional cardigan. And as modern knitted fashion garments usually don't contain any real wool these days, traditional cardigans tend to get pilled and look worn-out very quickly. But the high level of cotton included in zip-up hoodies means they stay smart-looking far longer and make a better financial investment for your wardrobe. There are lots of new cardigan styles on offer this year, but everyone needs a couple of zip-up hoodies in their wardrobe as they are both practical and trendy – keeping you cozy inside and outside of your home!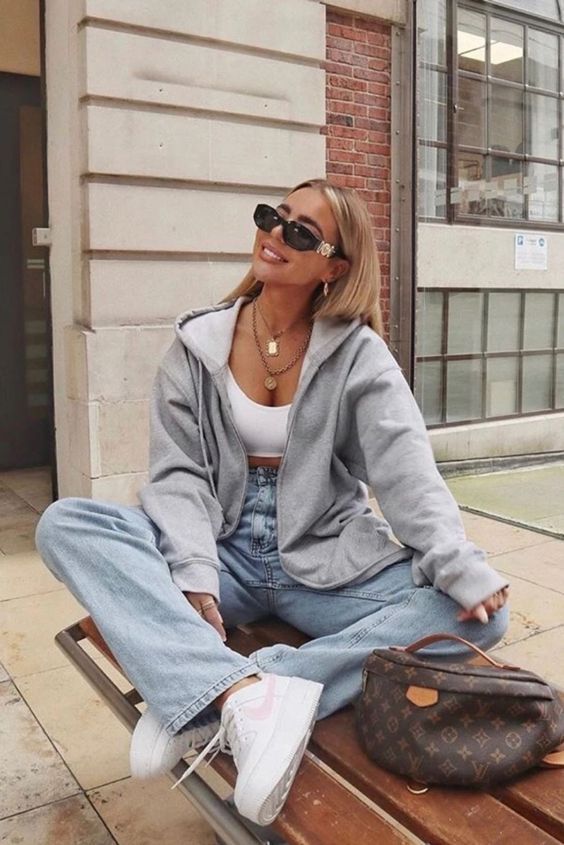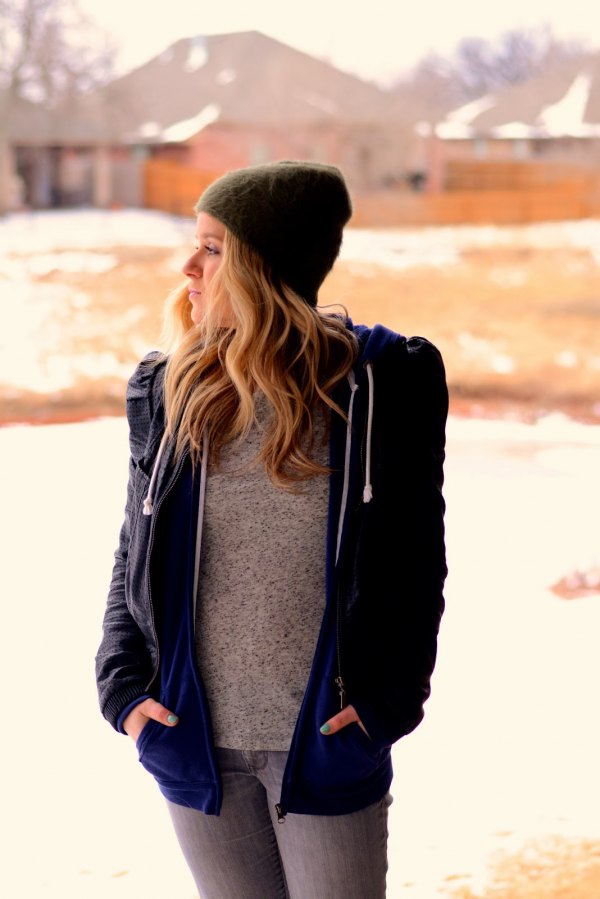 If you get good color harmony you can wear a zip-up hoodie with any item from your wardrobe and that includes day dresses and skirts. Lots of fashion fans have switched to the new trend for wearing summer clothes in layered outfits during the winter, and the zip-up hoodie or sweatshirt can look super over a skater-dress or with any type of skirt. So the old idea that zip-up hoodies are a boyish look has faded away and they are really a versatile unisex garment, which can be styled in lots of casual and smart ways.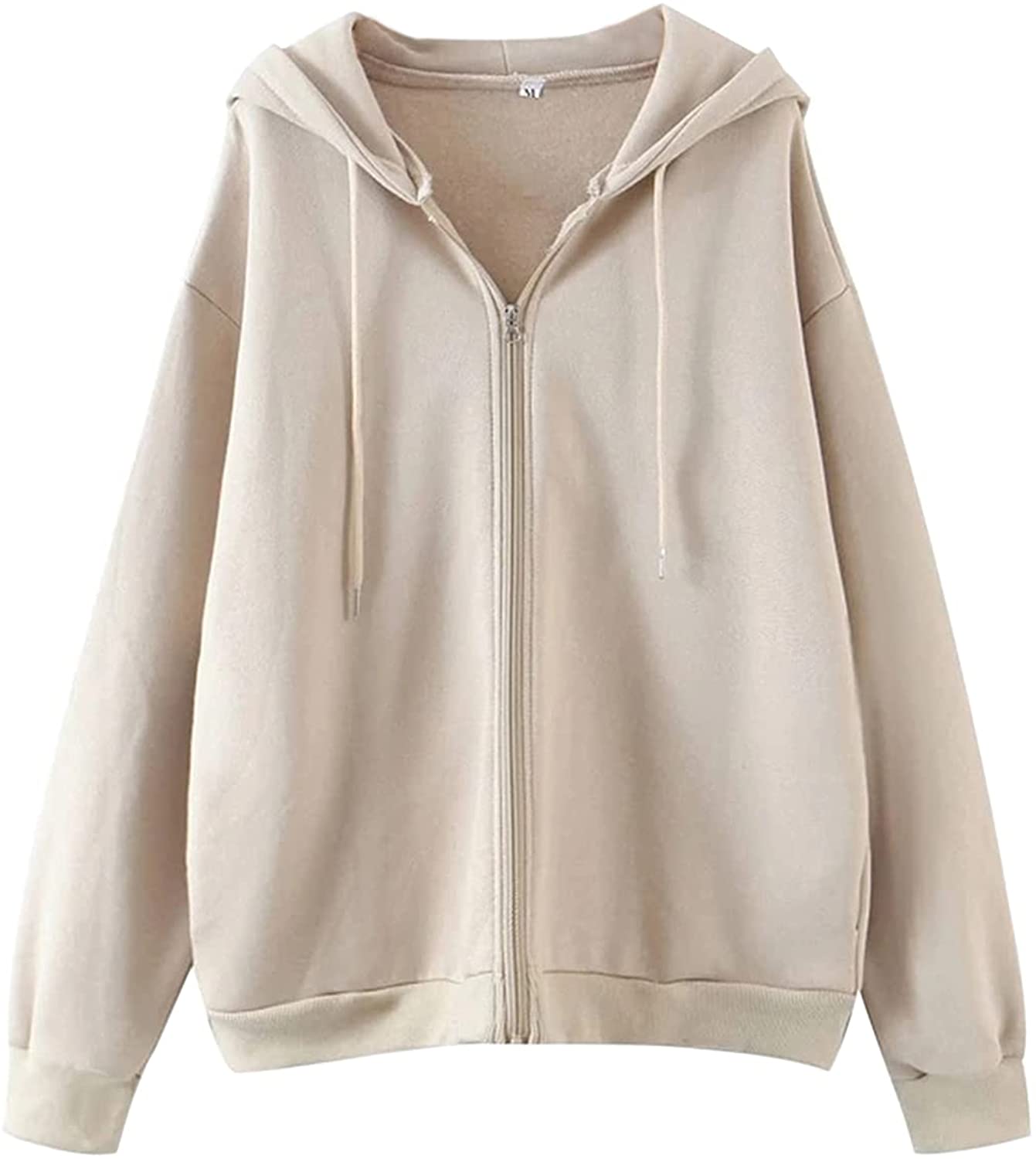 Best places to buy fashionable hoodie styles
These are some of the best local high street and mall stores to visit in your quest for this year's perfect hoodies:-
Stradivarius has a cute zip-up hoodie range in shorter lengths to wear in spring and summer with the latest high-waist jeans and skirt styles. And you can put together a lovely hoodie-and-pants suit in black, gray or lavender that looks great with a white tee-shirt and white sneakers.
Zara is a well-respected brand that offers the latest trends at economical prices and they have a wide range of zip-up hoodies, including a 'bomber' style hoodie with a hood you can adjust for an excellent fit. And it's actually made from recycled plastic bottles, so it's a practical demonstration of how our efforts to recycle are working well to help the planet!
H & M also offer zip-up hoodies in smart, street styles and to show how important the hoodie is in women's fashion, they are offering as many as 250 styles for you to choose from this year!
ASOS also have a huge range of options available including simple zip-ups, bomber-jackets and parkas to ensure you're warm and dry in the cold, winter conditions.
Tips for buying the best zip-up hoodies for your style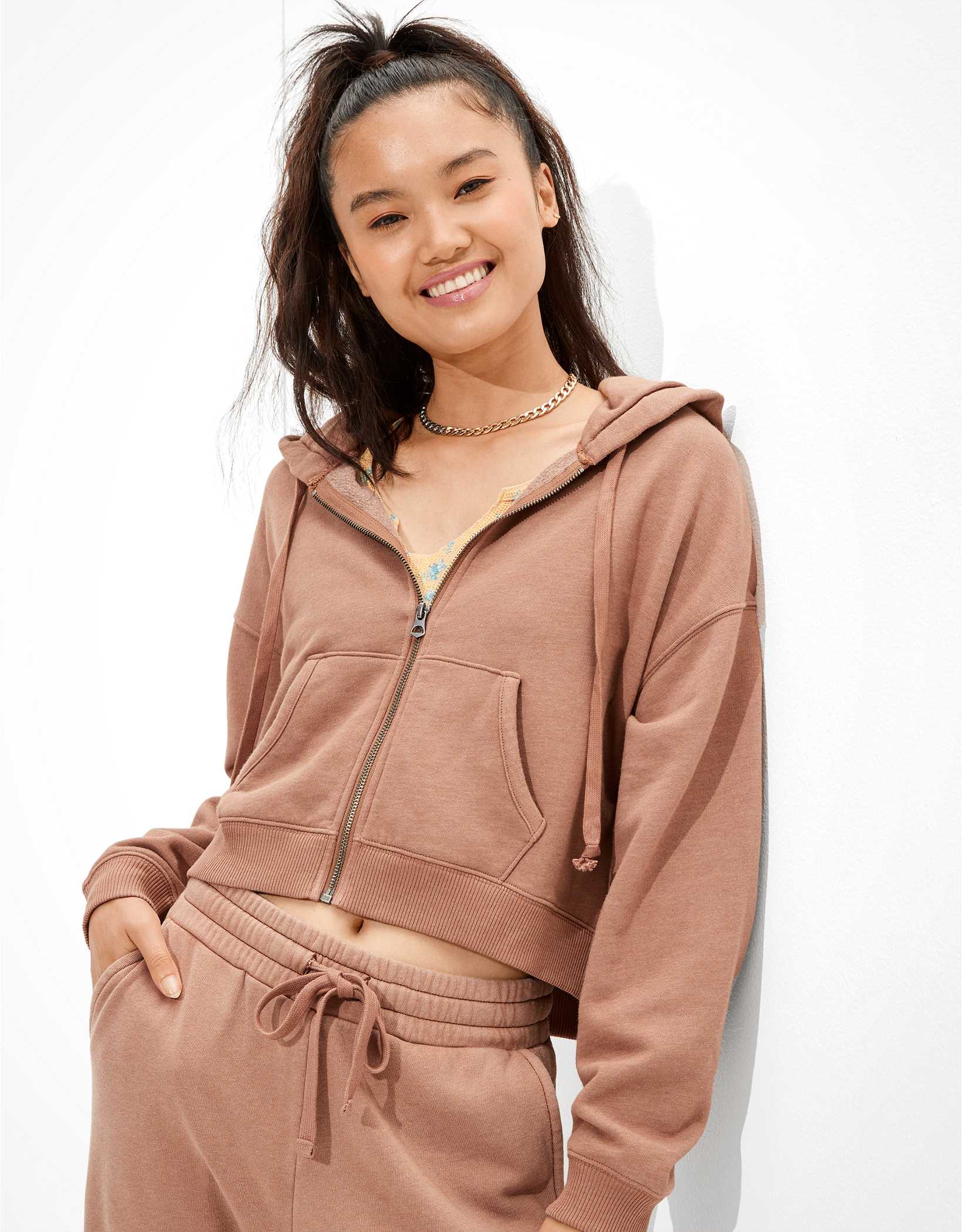 Plan and prepare for shopping trips, so you get what you wanted and aren't too distracted by items you can't match up with your wardrobe.
Decide what clothes you want to match with your hoodie before you set off shopping, so you can be sure to get the best colors for your wardrobe items.
Wear high waisted jeans, or other items like shoes, belts, X suspenders/braces or handbags that you intend to wear with your hoodies, so you can try on different styles to get the best look.
Buy a light-weight hoodie and layer it under a faux-leather jacket for a completely hot, boyish look.
For a smart look to wear with fitted pencil skirts go for a well-fitting good quality hoodie.
Buy a zip hoodie or two that match your day dresses, so you can wear them at the office for a smart hoodie look.
Remember that the trend for casual clothes is moving towards oversized garments this year, so if you like that look, don't buy close-fitting hoodies now and regret it later.
Flannel shirts are ultra-fashionable again this year, so pep-up an old hoodie by wearing it over a new flannel shirt for a refreshed look.
And to make your hoodie image more feminine, add fun hair accessories, handbags and jewelry.
This year's colors for zip-up hoodies
If you tend to wear lots of black 'bottoms' in the winter, red is a great color to choose and popular with lots of celebrities, too. But the winter colors also include rich shades of deep purple, burgundy, deep pink, dark sapphire blue and forest green. Remember that there's a huge trend for brown/light-brown, sand and khaki jeans and pants this year, so if you're buying for spring/summer wear look out for shades that will match this year's fashion colors.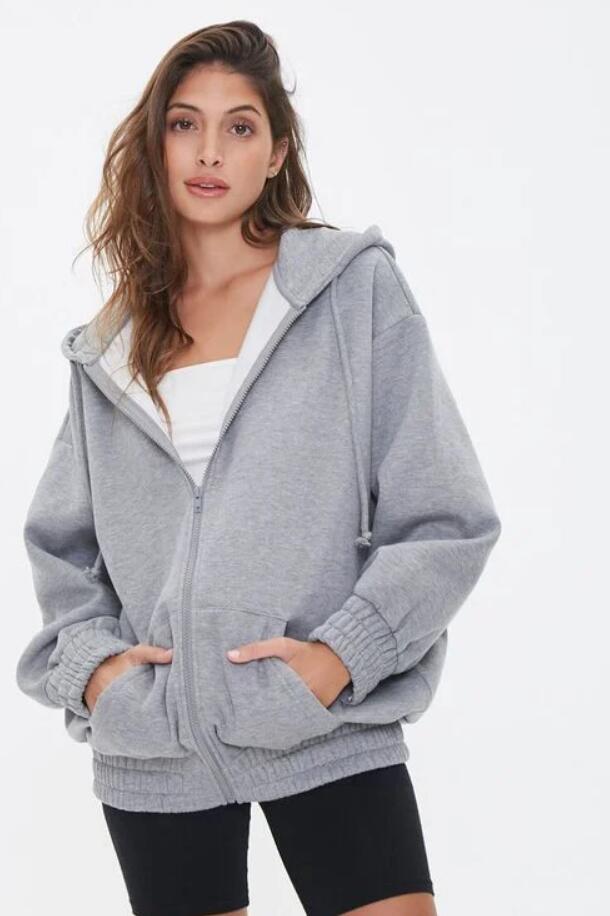 Gray is another popular trend for this year and always a safe color to buy. And summer colors are soft, pastel green, blue, pink, lavender, yellow and peach tones, of course, the black zip up hoodie never out of fashion, you can try the black or grey zip up hoodie this season.
Best zip-up hoodie styles for plus-size women
There are plenty of options for curvy women to get fashionable zip-up hoodies this year. And you can choose warm parkas for winter and cute, cropped hoodies for summer wear. There are lots of graphic tee-shirts and lace tops on offer for spring/summer, so plain hoodies will match all patterned tops. Cropped plus-size hoodies are good to wear with flattering high-waist jeans and will accentuate your waist.
Best zip-up hoodie styles for petite women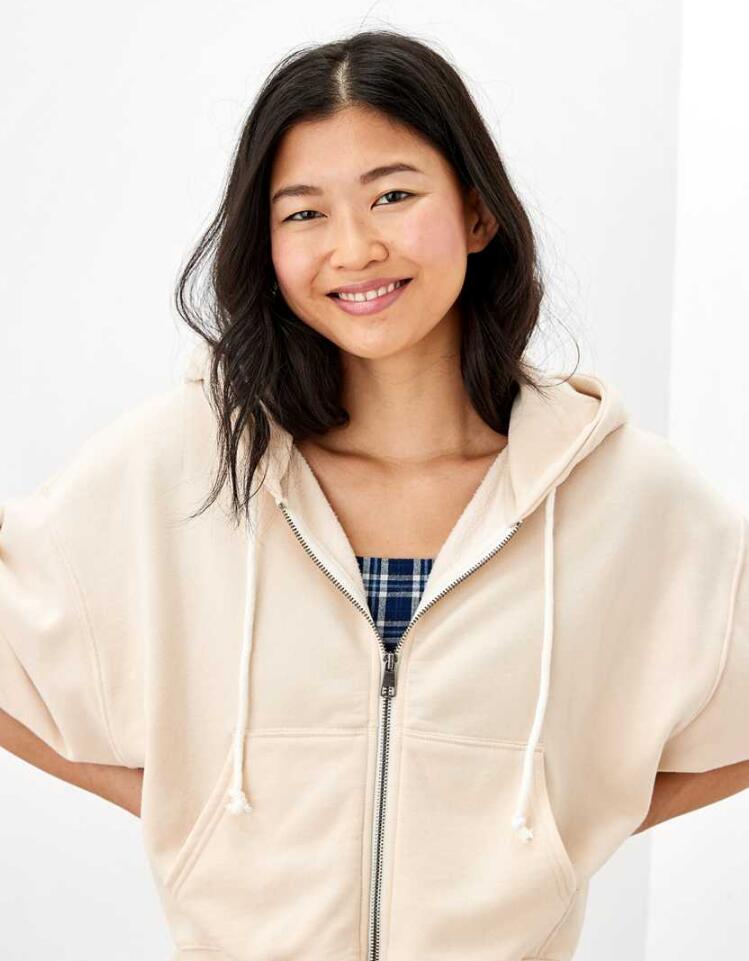 If you're short and full around the waist and tummy, not all hoodies will flatter your shape. And loose-fitting, over-sized hoodies will just swamp a petite body shape. So buy well-fitting, short hoodies, and layer them over a longer white tee-shirt to get a longer line. And then zip-up your hoodie to create a V-neck, which will also make your body-line look taller.
Best zip-up hoodie styles for tall women
Taller women can wear patterned hoodies, such as those offered by Classy Giraffe. These include floral hoodies and striped styles, worn with high-waisted jeans or long, fitted denim shorts in summer. Wear with warm, flat ankle boots or Converse trainers.
Striped zip-up hoodies
Striped zip-up hoodies are always a great choice if you want to look smart and fashionable, because stripes never go out of fashion! Look out for striped hoodies that have the new colors in wide bands, for example burgundy, then light-gray, then dark gray. Or brown, with beige and sand in 3-color bands. Then you match one of the main stripe colors with your bottoms, or wear black, and add accessories like a woolly hat, warm gloves or a scarf in a complementary color.
Oversized zip-up hoodies: how to style oversized zip up hoodie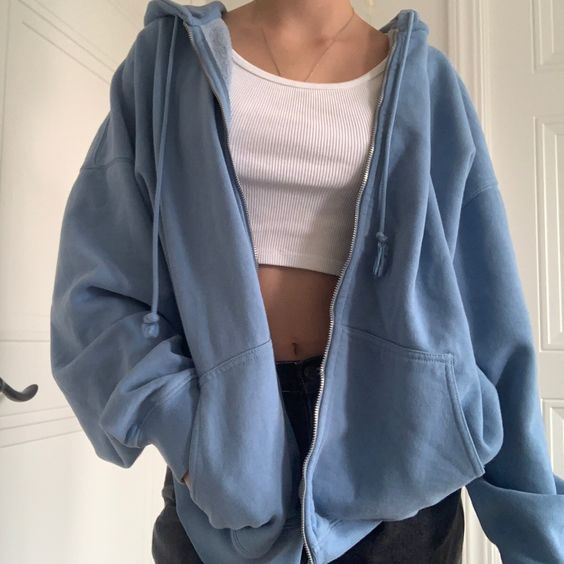 Over-sized hoodies are like heaven to those of us who find clothes generally uncomfortable! They don't get tight after you've eaten a large and delicious meal and they hide an inconveniently large tummy. In winter, you can wear several layers beneath an over-sized hoodie and be warm and comfortable. They don't need to look heavy either, as there are some really pretty pink and pastel colored over-sized hoodies in the summer stock. If you choose an over-sized hoodie with a flared shape and no tapered rib on the bottom edge, it can look feminine and flattering with Mom jeans and blue espadrilles.
Funky zip-up hoodies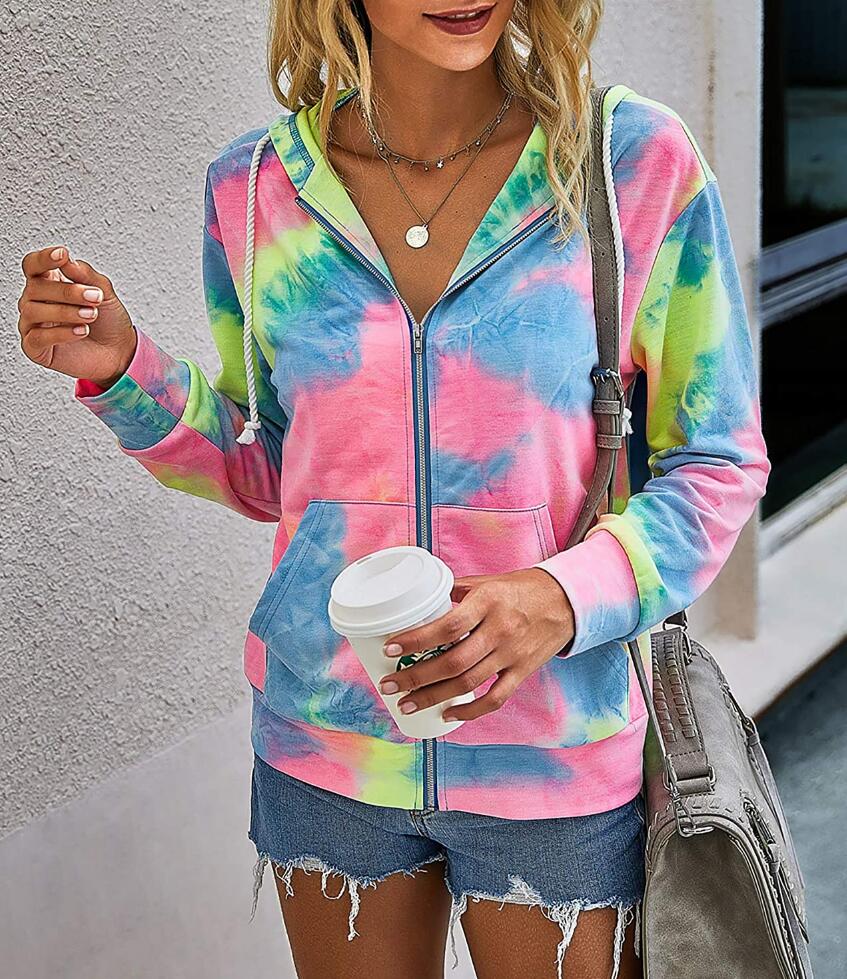 If you like an unusual, individual look, buy a couple of plain, one color hoodies, just like the brown zip up hoodie, and make them funky at home. For example, you can add this year's trend for enamel pins in little themed groupings or cover most of the front or back with these cute pins. Or sew on patches of your favorite patterned fabric from polka dots, to floral prints or geometric patterns. Or sew on a range of unmatched fancy buttons. The options for funking up plain hoodies are endless!
Workplace zip-up hoodies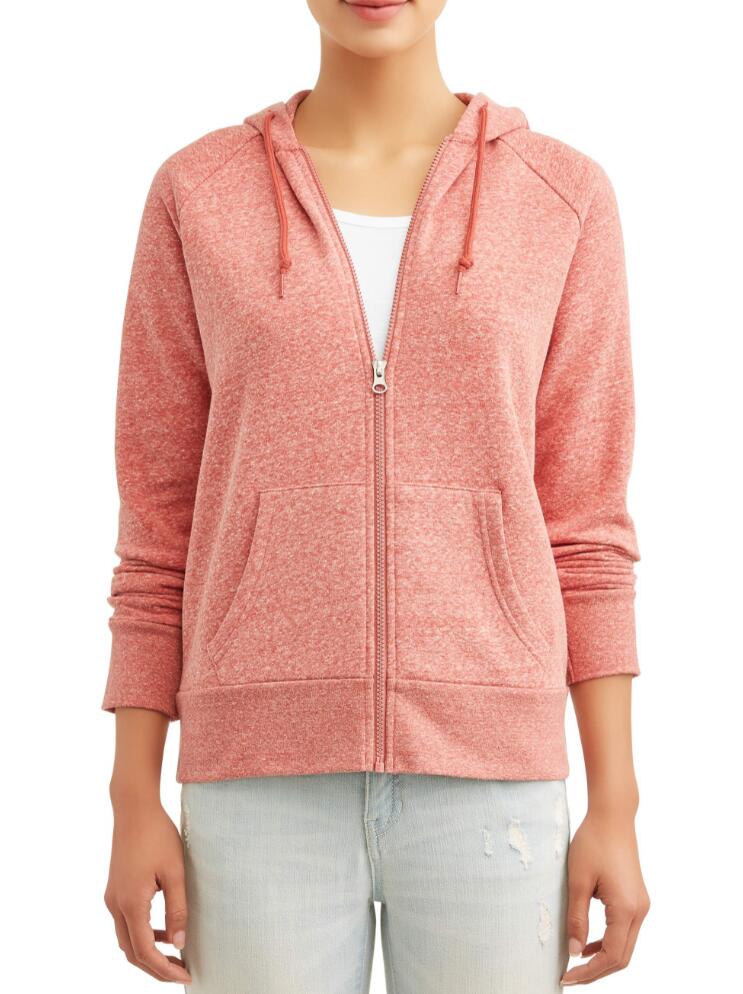 You can wear a zip-up hoodie to work, if you style it with smart workplace clothes like black tights, black pencil skirt, blouse/shirt and the hoodie worn in the same way as a traditional cardigan. For a more contemporary style, wear a gray or light-brown hoodie with trendy gray or light brown plaid trousers. Checked trousers are also a suitable for office-wear and you can top them with a white shirt or tee, and a hoodie that matches the main color of the checked pattern. And a zip hoodie can also be worn over a smart day dress for work, too! And if you wear flat or heeled ankle boots or shoes, this will help overcome the 'casual' image of a zipped hoodie.
Athleisure zip-up hoodie outfits
Cropped hoodies and tee-shirts are great together and worn with high-waist jeans and cute boots create a super athleisure look. Worn with tightly-fitting black bottoms, this combo can create the impression that you're slimmer and taller than you really are. And this trendy outfit will really show-off a shapely butt! A black cropped hoodie will also look great with ripped, light-wash jeans for summer wear, you can try the nike zip up hoodie.
How to layer your zip up hoodies with coats
Layering up is the best way to keep warm on cold days, and hoodies really ramp up your trendy factor when worn under a coat. Olive-green and medium-brown trench-coats are super-fashionable this year and you can wear a thin-fabric, zip-up hoodie underneath for extra warmth. But if you like the over-sized trend, you can wear a plain zip-up hoodie underneath an oversized jacket, like a dark blazer, or one of the lovely gray or light-brown plaid blazers. And in really cold locations, where you spend the winter in puffy jackets, fleece-lined jeans and beanie hats, the hoodie under-layer is a must and has the added advantage of you being able to wear the hood up and over your woolly hat!
Zip-up hoodies were actually very popular in the late 70's and early 80's made in stretchy, velvet fabric. However, they weren't called 'hoodies' at that time. And then, of course, the hip-hop culture really brought them back into popularity in the 90's. So it looks like this is another retro-trend that has turned into a timeless classic. And with regular fashion tweaks it's reaching a wider, wearer-base every time it returns as one of our favorite, ultra-trendy and comfortable fashion staples!