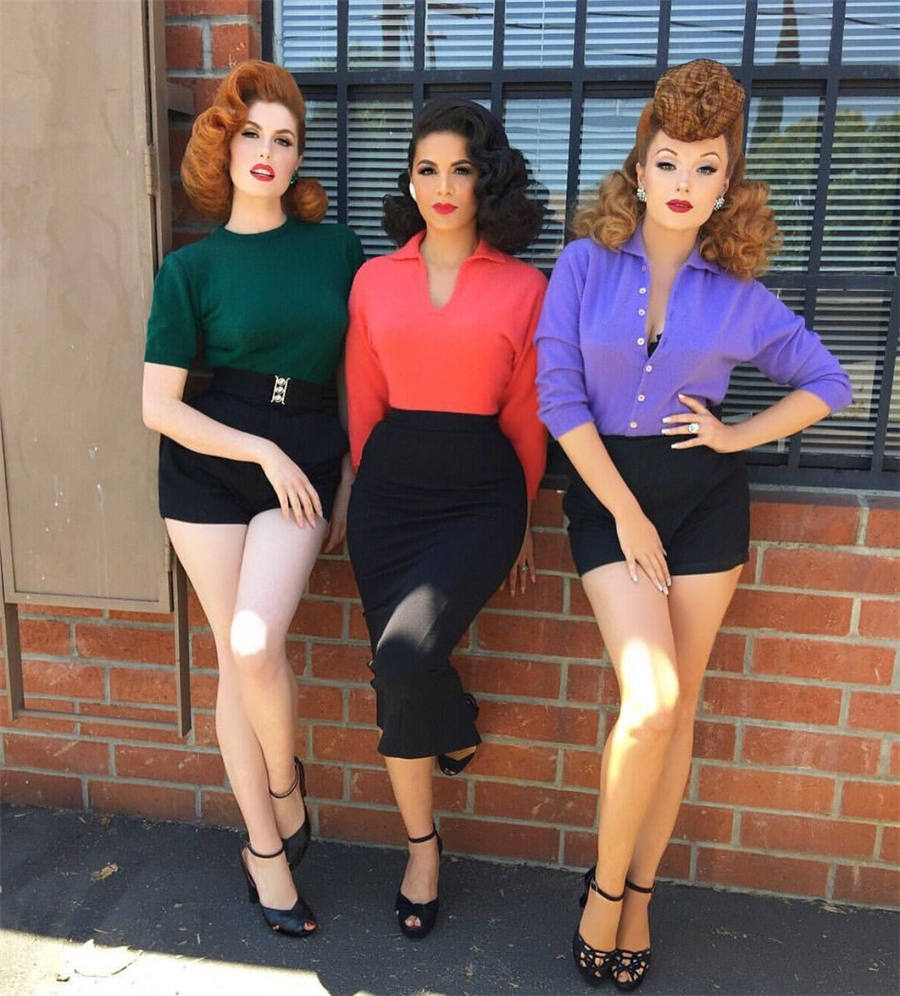 As children, we are often influenced by the images we see around us. From the ads we see on TV to the magazines we flip through at the grocery store, we are constantly bombarded with images of beauty whether they are real or unrealistic.
For some of us, this means putting pictures of our favorite models on our walls. We might cut out images from magazines and tape them to our mirrors or pin them to our bulletin boards. We might even go so far as to try to emulate their style and fashion choices.
So who are these models that are so perfect to be put on pedestal and followed immensely? They are called Pinup models and are usually glamorous, fashionable, or attractive women whose photos are meant to be displayed informally. The phrase "pin-up" comes from the idea of actually attaching the photo to the wall with a pin. Pin-up pictures are sometimes also called "cheesecake photos."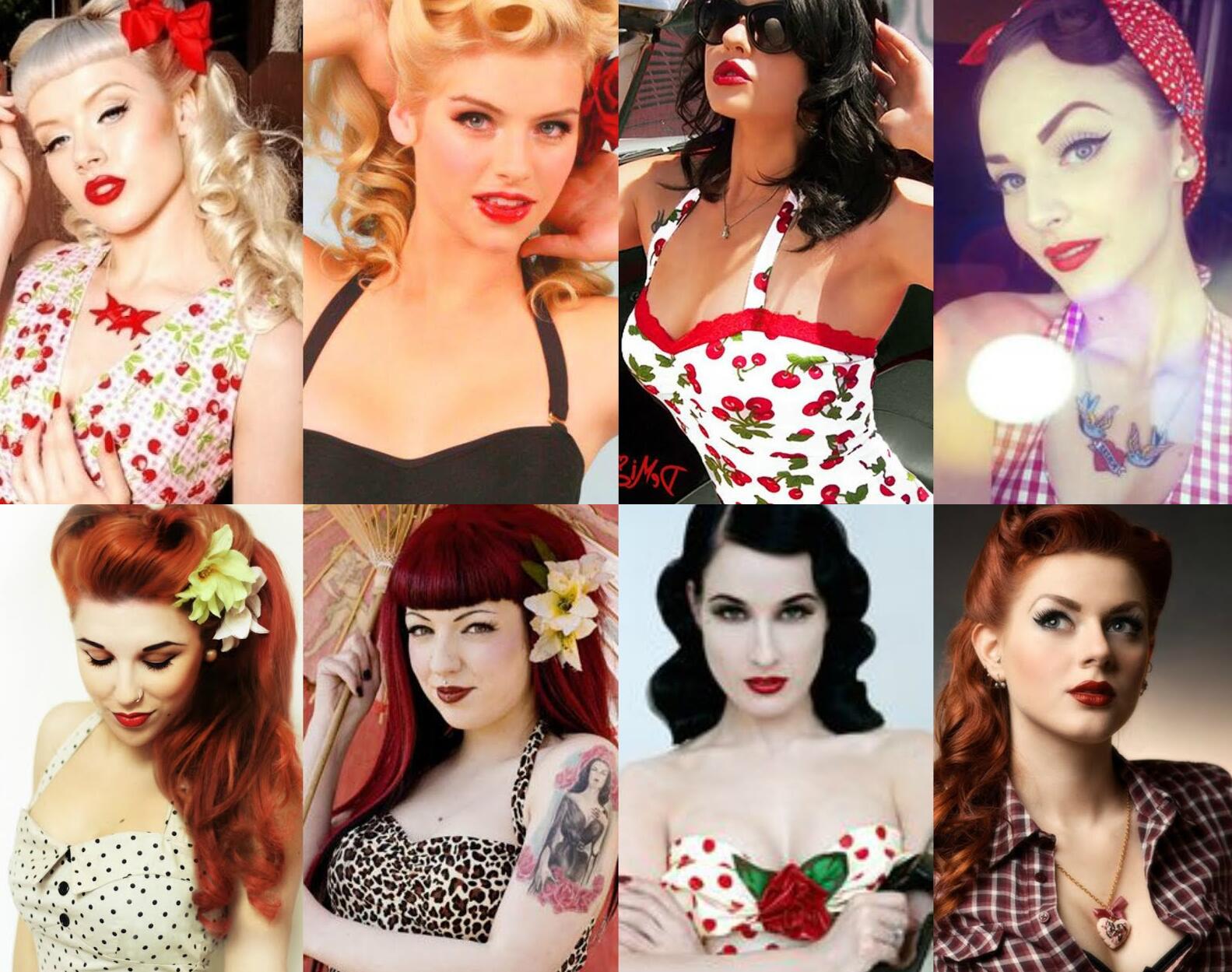 Pinup models have been around for quite some time and have been known to dress in a very specific style. If you're interested in becoming a pinup model, there are only a few simple rules you need to follow. But before we get into that, let's learn a little more about the pinup style.
Origins of Pinup Style
Charles Gibson, an illustrator for Life magazine, was credited with drawing the first pinup girl in 1895. His renderings of full-figured women with hourglass figures and full lips became known as Gibson Girls. Gibson based his illustrations on the American girls he saw in his travels.
The pinup style reached its height of popularity in the 1940s and 1950s, when magazines and posters featuring pinup girls were extremely popular.
Today, the pin-up fashion style is enjoying a renaissance, with many modern fashion and beauty brands incorporating elements of the pinup look into their products and advertising.
However, the modern version of pinup has become the social media platforms and Pinterest. As physical magazines are not as popular as online publications and social media channels, younger girls would save pictures of their fashion icons on their phones or publish them online on their pages. This way they will have inspiration for how to look and dress.
Pinup Fashion Inspiration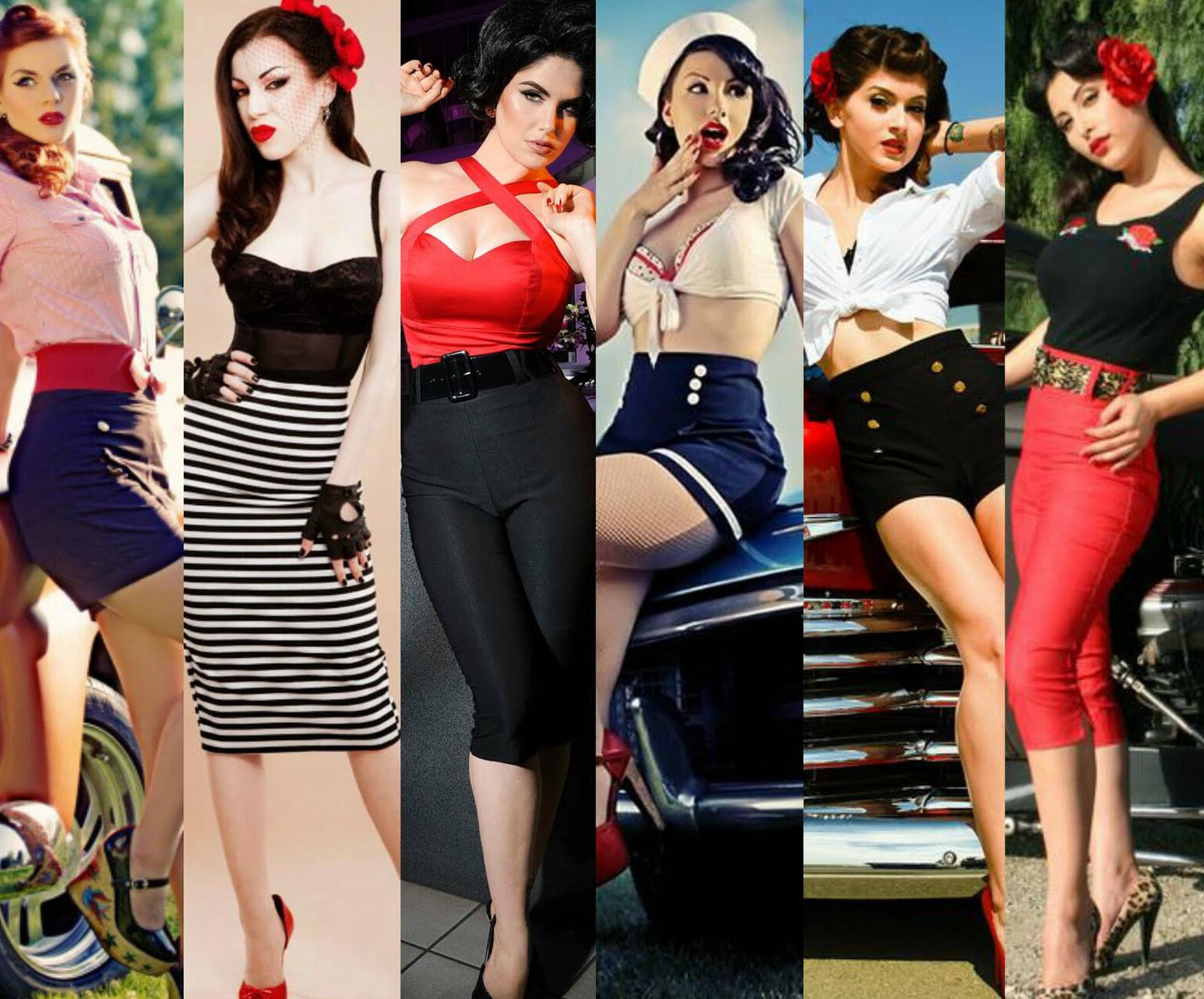 Some of the most famous pinup girls from the past include Marilyn Monroe, Betty Grable, and Rita Hayworth. Others are Ava Gardner, Jayne Mansfield, Sophia Loren, Elizabeth Taylor, Lena Horne, Dorothy Dandridge, Kim Novak, Jane Russel.
These women were known for their beauty and their sex appeal, and they helped to shape the way that women were seen in the media. While they may not be as prevalent today, these women were definitely a force to be reckoned with in their time. They became icons of American pop culture.
There are a few celebrities that dress in pinup fashion nowadays. Dita Von Teese is one of the most well-known. She is a burlesque performer and model who often wears vintage-inspired clothing. Christina Hendricks is another celebrity who is known for her pinup style. She is an actress who has appeared in Mad Men and often wears dresses with a retro look. Katy Perry is another celebrity who sometimes dresses in pinup style. She is a singer and songwriter who is known for her quirky fashion sense.
So here's how you can dress in Pinup Fashion too and look like these famous women.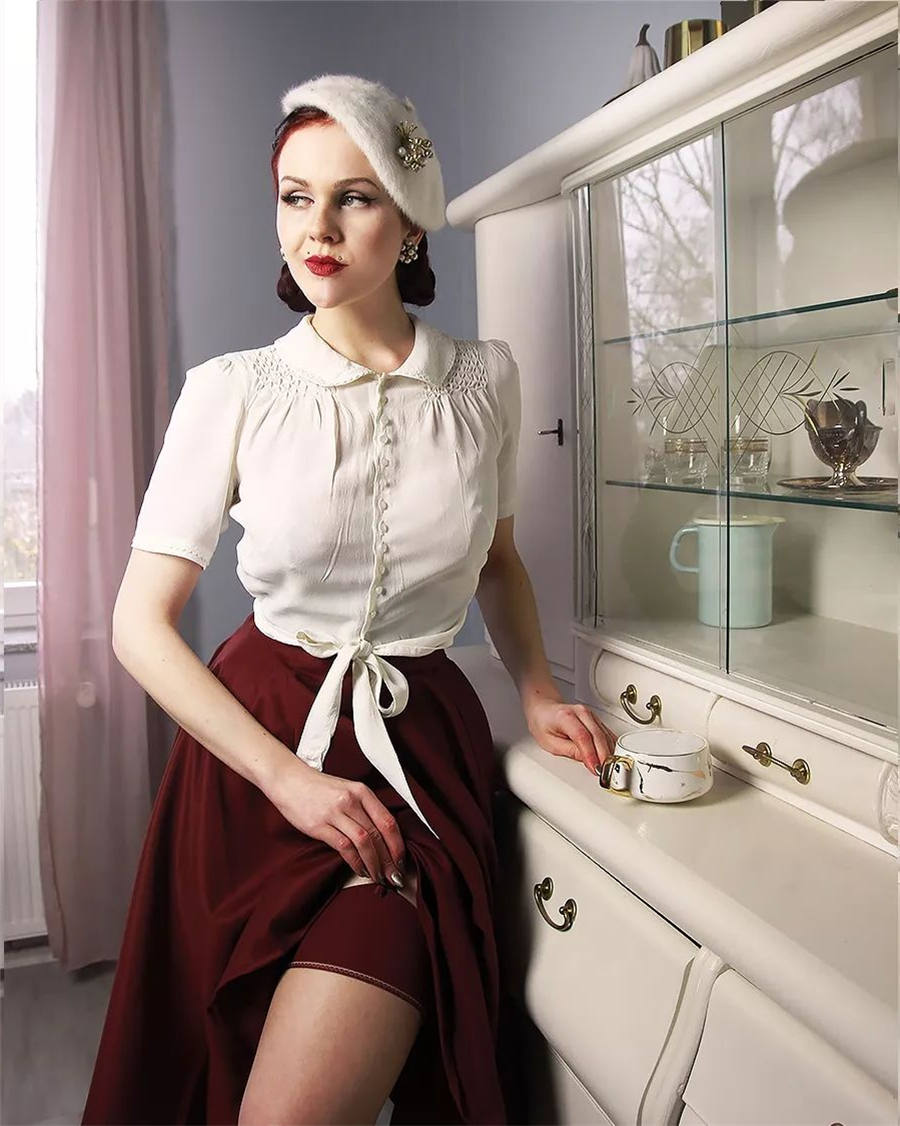 1. Pinup Style: Vintage
Wearing vintage clothing is a great way to get the pinup look, as it gives you the retro style that is so popular right now. There are a few things to keep in mind when shopping for vintage clothing, though. First, make sure that the clothing is in good condition. You don't want to look like you're wearing something that's been sitting in a closet for decades. Second, make sure that the clothing fits you well. You don't want to look like you're swimming in your clothes or like they're too tight. Lastly, have fun with it! Pick out clothes that you feel good in and that make you feel like a pinup girl.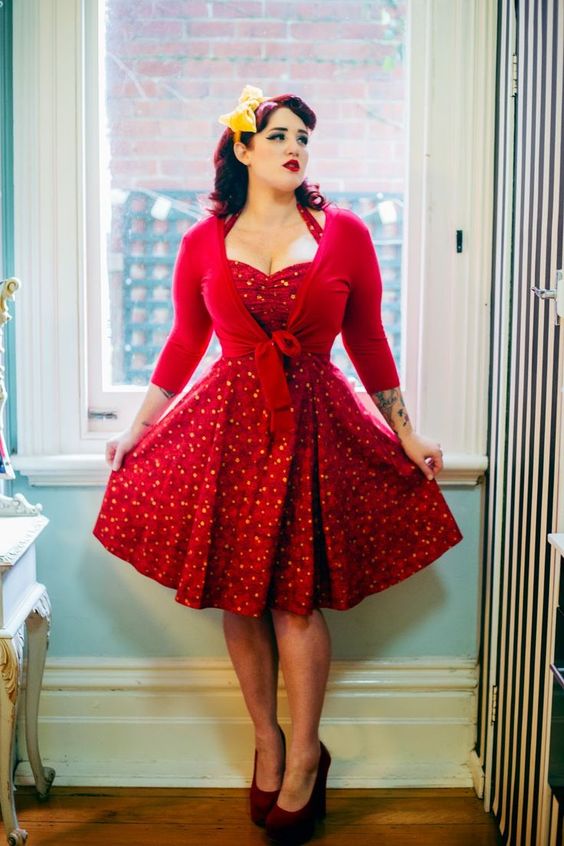 2. Pinup Fashion: A-line Dress
A-line dresses are the perfect choice for creating a pinup look. They are flattering on any body type and can be styled in a variety of ways. To get the perfect look, pair your A-line dress with a pair of high heels and a statement necklace. Add a pop of color with your lipstick and you're all set!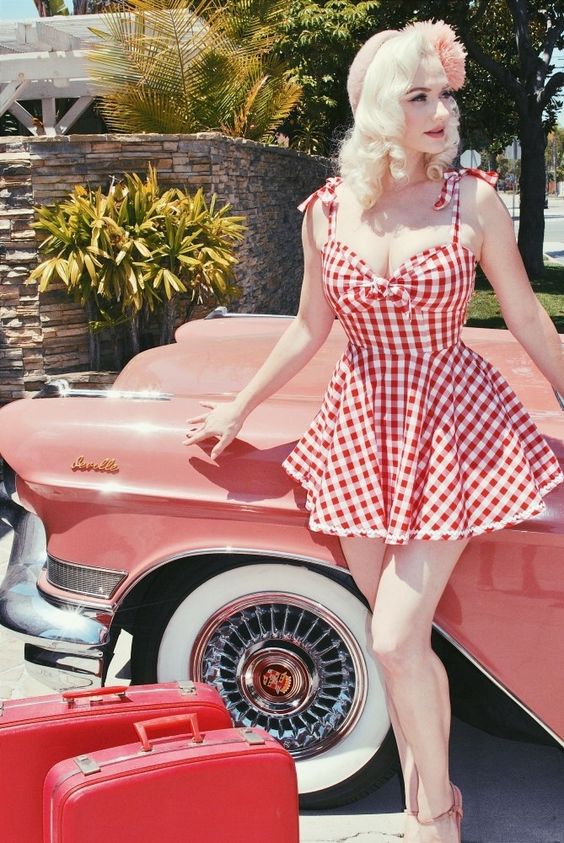 3. Pinup Style Clothing: Cropped Cardigans
Whether you're wearing a sweet and girly cardigan with a ruffle hem, or a sultry and sexy cardigan with a plunging neckline, these pieces are sure to make you feel like a vintage vixen. Pair your cropped cardigan with a high-waisted skirt or pair of pants, and you're sure to turn heads wherever you go.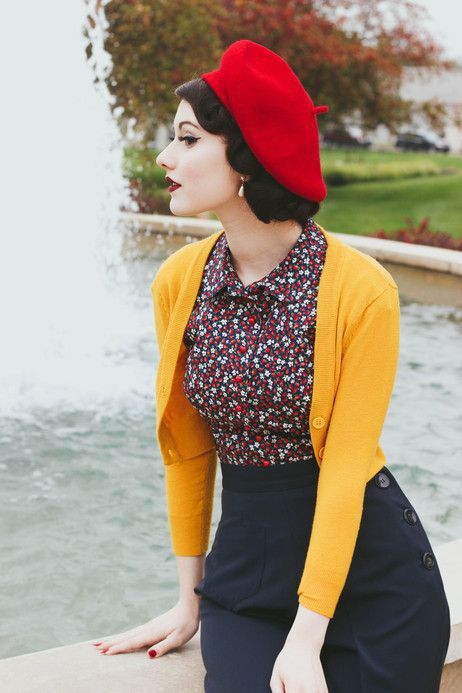 4. Natural Fabrics
When on the lookout for genuine vintage clothing items, go for those made of linen, cotton, and other natural fabrics. If you're feeling adventurous, you could also invest in some vintage-patterned fabrics and sew your own clothes. This project will take some time and skill to complete, so it might be better suited for those with experience in sewing.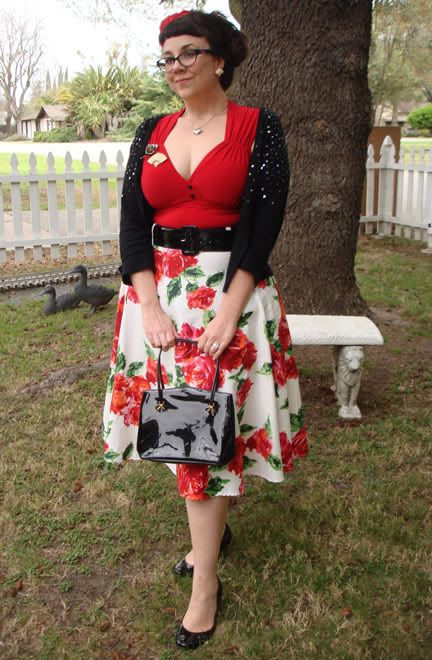 5. Pencil Skirt
The fitted silhouette is flattering and feminine, and the skirt can be worn with a variety of tops to create different looks. Pair a pencil skirt with a fitted blouse and heels for a look that's perfect for the office or a night out. For a more casual look, pair a pencil skirt with a tee shirt or tank top. Add a pair of flats or sneakers and you're good to go.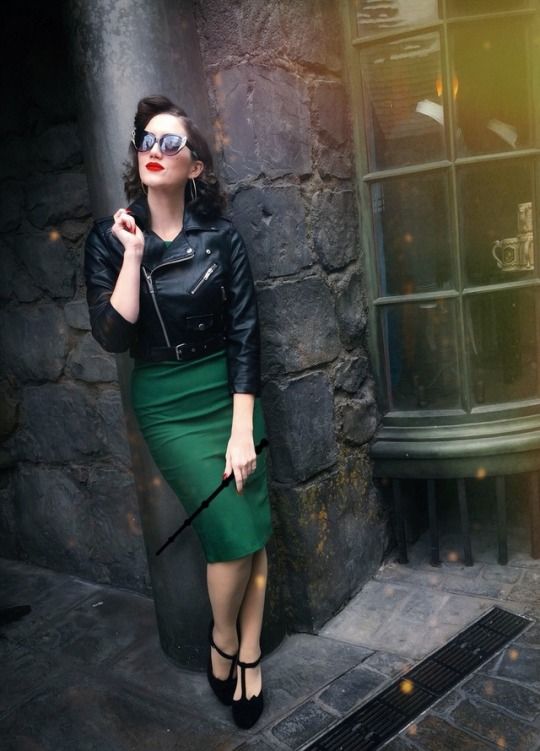 6. Wiggle dress
The Wiggle dress is a timeless style that can be worn for a variety of occasions, but it is especially well-suited for creating a pinup look. This style of dress is fitted through the bodice and hips, and then flares out at the bottom to create a "wiggle" effect when you walk. It is typically made from a stretchy material like jersey knit, which makes it both comfortable and figure-flattering.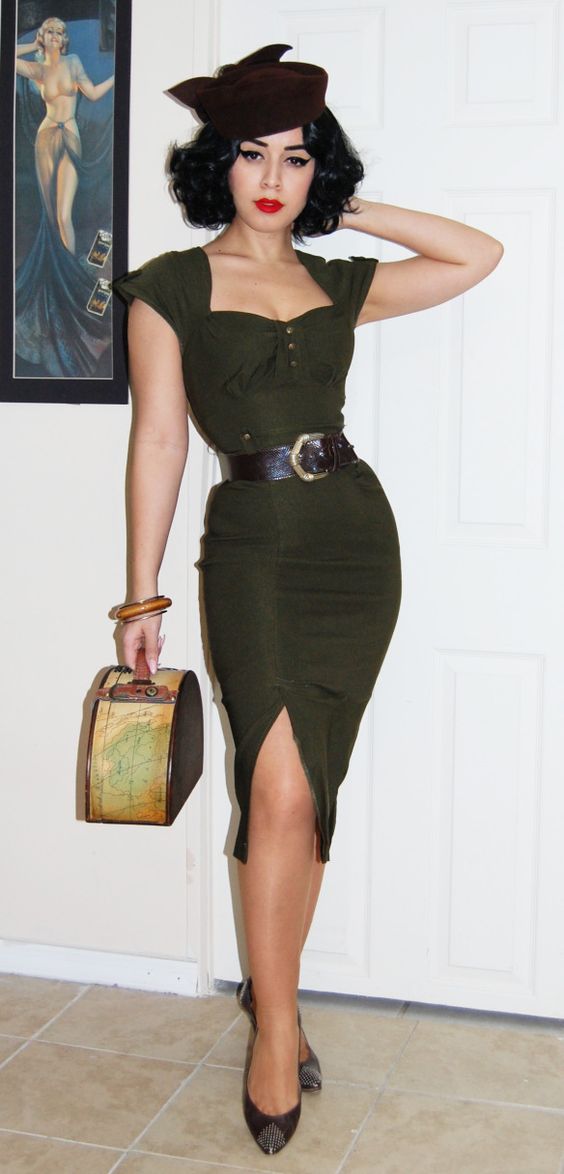 7. V-neck Sweater
Some items from your closet, like sweaters with boat necks and v-necks, can be used to create a vintage pin-up look. Or try turning a cardigan backward and buttoning it up for a quick vintage pin-up look.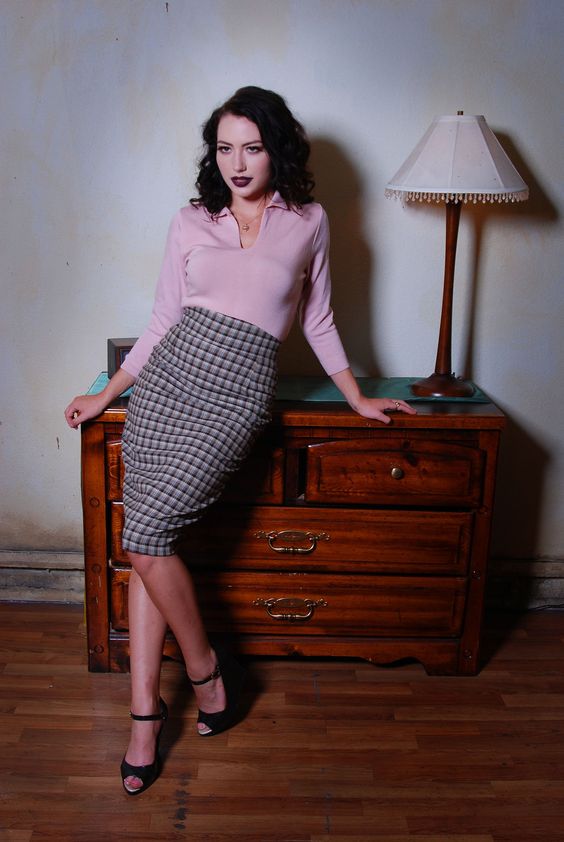 8. Bullet Bralette
Looking to add a little bit of edge to your look? Then consider a bullet bralette! This style of bra is perfect for creating a pinup look, as it is both sexy and playful. Plus, the exposed cups add an element of unexpectedness that is sure to turn heads. Whether you choose a black or white bralette, make sure to pair it with high-waisted bottoms to really show off your curves.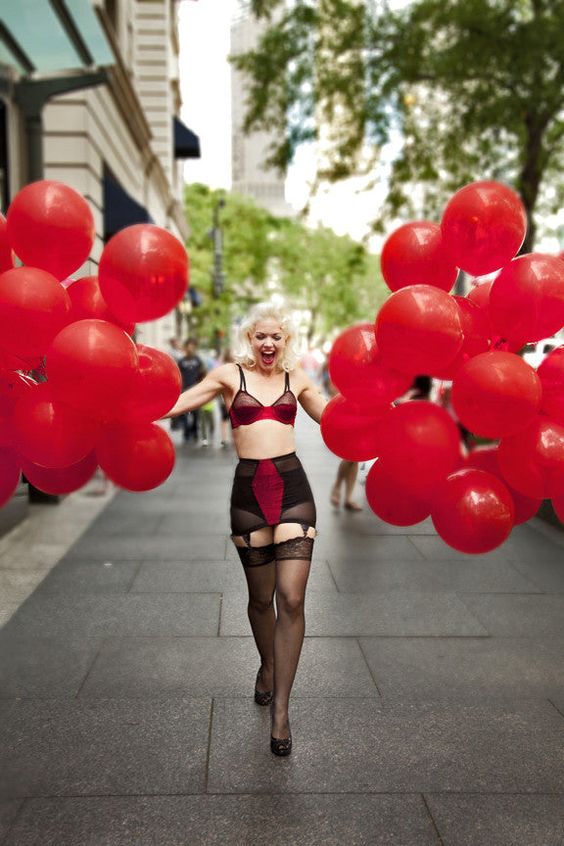 9. Corset/Girdle
If you're interested in purchasing clothing from the 1940s or 1950s, keep in mind that many of these pieces are designed to be worn with base garments. To get the most flattering silhouette, consider investing in a vintage girdle. Even if you don't have a naturally hourglass-shaped figure, these undergarments can do a great job of helping you create the illusion of one! Here are the top corsets you can choose from.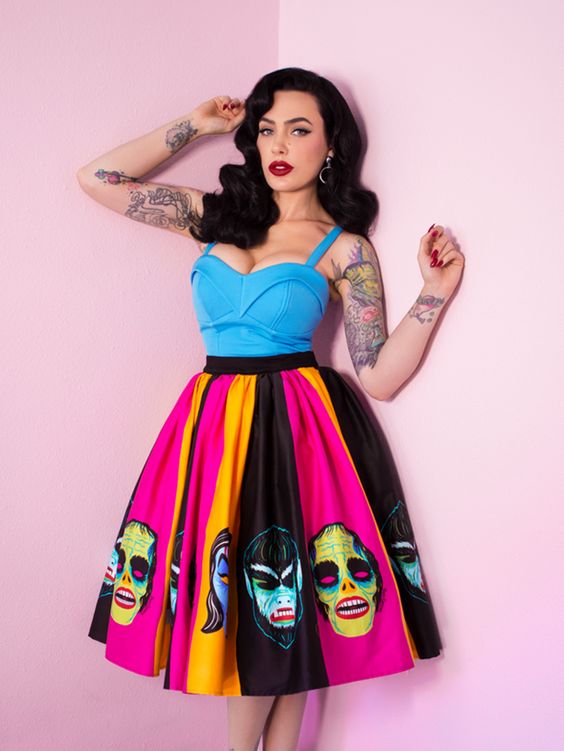 10. High-waist pants
High-waist pants are the perfect way to get that pinup look. They hug your curves in all the right places and give you that hourglass figure that is so desired. They can be worn with a variety of tops to create different looks. For a more classic pinup look, pair them with a button-down shirt and heels.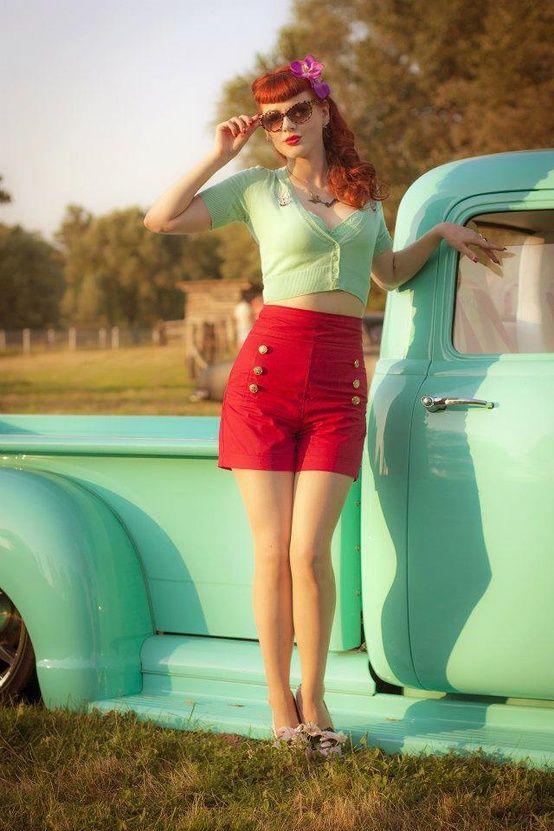 Who's your inspiration from the past? What do you think about Grace Kelly?