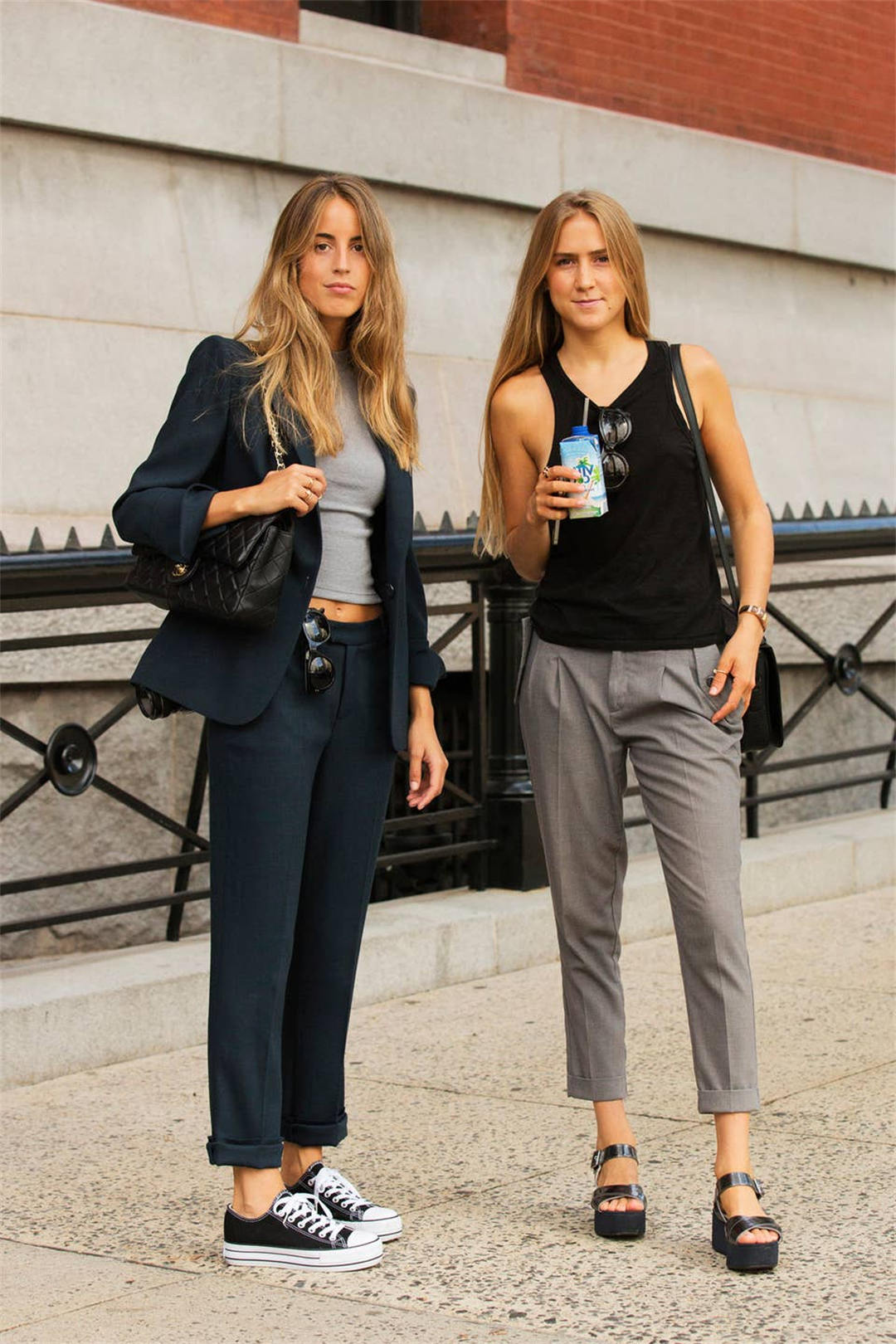 Normcore fashion style is a unisex fashion style that is characterized by simple, clean, and classic silhouettes. This fashion style is often seen as the antithesis of trends, and instead focuses on timeless wardrobe staples that can be worn season after season. While Normcore fashion might not be the most exciting style out there, it is certainly one of the most practical and easy-to-wear styles around.
The Origins of Normcore Fashion Style
The origins of Normcore fashion style can be traced back to the early 1990s, when a group of young people in New York City began experimenting with a more understated and simplified approach to personal style. This look was in stark contrast to the flashy and over-the-top trends that were popular at the time, and it quickly caught on with other like-minded individuals. Normcore fashion has since evolved and diversified, but it still retains its core principles of functionality, comfort, and minimalism. Today, Normcore is one of the most popular fashion trends among both men and women, and it shows no signs of slowing down anytime soon.
In October 2013, the term "normcore" was popularized by trend forecasting group K-HOLE in their report "Youth Mode: A Report on Freedom". The word referred to an attitude of liberation in being nothing special, as opposed to a specific code of dress. This attitude was popular among youth at the time as a way of finding freedom.
Normcore fashion is for people who want to dress casually and comfortably without drawing too much attention to themselves. This style is perfect for those who want to blend in and go unnoticed. People who wear Normcore fashion are often more interested in comfort than fashion. They may also prefer simple and classic clothing items over trendy and flashy pieces.
Normcore Fashion Style Inspiration
There's something about celebrities that just makes them trendsetters. They always seem to be ahead of the curve, whether it's with their hair, makeup, or fashion. So it's no surprise that when Normcore fashion started becoming popular, celebrities were quick to jump on the trend.
Celebrities like Kendall Jenner, Hailey Bieber, and Gigi Hadid have all been spotted sporting the Normcore look. And they make it look so effortless! It's just a matter of pairing some simple, basic pieces together to create a chic and stylish outfit.
Jerry Springfield is the epitome of Normcore fashion. He is often seen sporting a simple, yet stylish outfit that is both comfortable and trendy. Normcore is often about going against the grain in order to be your most authentic self and this is what Jerry has been doing since the 90s.
If you're looking to get the celebrity-approved Normcore look, start with some basic pieces like a white tee, denim jeans, and a leather jacket. Then accessorize with some understated jewelry and a pair of sunglasses. You'll be sure to turn heads with this effortlessly cool style.
So, here's how you can dress Normcore too.
1. Normcore Fashion: Button-down Shirts
Button-down shirts are the perfect normcore look. They're simple, classic, and easy to style. You can wear them with jeans, shorts, or skirts. They're versatile and can be dressed up or down. Button-down shirts are a must-have in your wardrobe.
2. Normcore Style: Simple Belts
A simple belt can help to define your waist and give your outfit a little bit of structure. It can also be the perfect way to add a touch of stylishness to a casual look.
3. Normcore Aesthetic: Trainers
There's no doubt that sneakers are having a moment right now. They're comfortable, practical, and can be styled to suit any outfit. But if you're looking for a more understated look, opt for a pair of simple trainers. These shoes are perfect for those who want to embrace the normcore trend.
4. Normcore Trend: Cap
A normcore look is all about being comfortable and casual, and a simple cap is a perfect way to achieve that. There are a variety of different styles of simple caps available, so you can find the perfect one to suit your personal style.
5. Normcore Aesthetic: High-waisted Jeans
High-waisted jeans are not only comfortable, but they also have a certain vintage feel to them that is perfect for the Normcore look. If you want to rock this trend, make sure to pair your high-waisted jeans with simple tops and shoes. You can also add a few accessories to personalize the look, but don't go overboard. Keep it simple and you'll be sure to rock the Normcore look.
6. Normcore Fashion: Straight-leg Jeans
For a normcore look, straight-leg jeans are the way to go. They are simple and classic and can be easily dressed up or down. Pair them with a t-shirt and sneakers for a casual look, or with a blouse and heels for a more dressed-up look. No matter how you style them, straight-leg jeans are sure to give you the normcore look you're going for.
7. Crossbody Bag
A crossbody bag is the perfect way to achieve a normcore look. This type of bag is both practical and stylish, and it can be worn with just about anything. Whether you pair it with jeans and a tee or a sundress, a crossbody bag will help you achieve the effortless, cool look that is so popular right now.
8. Denim Jacket
It's a versatile piece of clothing that can be dressed up or down, and it always looks cool. Whether you're wearing it with jeans and a t-shirt, or a dress and heels, a denim jacket is the perfect finishing touch.
9. Puffer Jacket
Whether you're hitting the slopes or just running errands in the cold, a puffer jacket is a must-have for winter. But what if you're not into the traditional puffer look? Enter the Normcore Puffer Jacket. This trendy take on the winter staple features a clean, minimalist design that is perfect for those who want to make a statement without looking like they're trying too hard. And because it's still a puffer jacket, you'll stay warm and cozy all season long.
10. Plain T-shirt
Wearing a plain T-shirt is the perfect way to get the Normcore look. This trend is all about looking normal, and a plain T-shirt is the most basic and essential item of clothing. It's the perfect way to show that you're not trying too hard and that you're comfortable in your own skin. Plus, a plain T-shirt is incredibly versatile and can be styled in many different ways.
Are you a rebel? Do you prefer Normcore or Chic Style? What celebrity style do you admire?