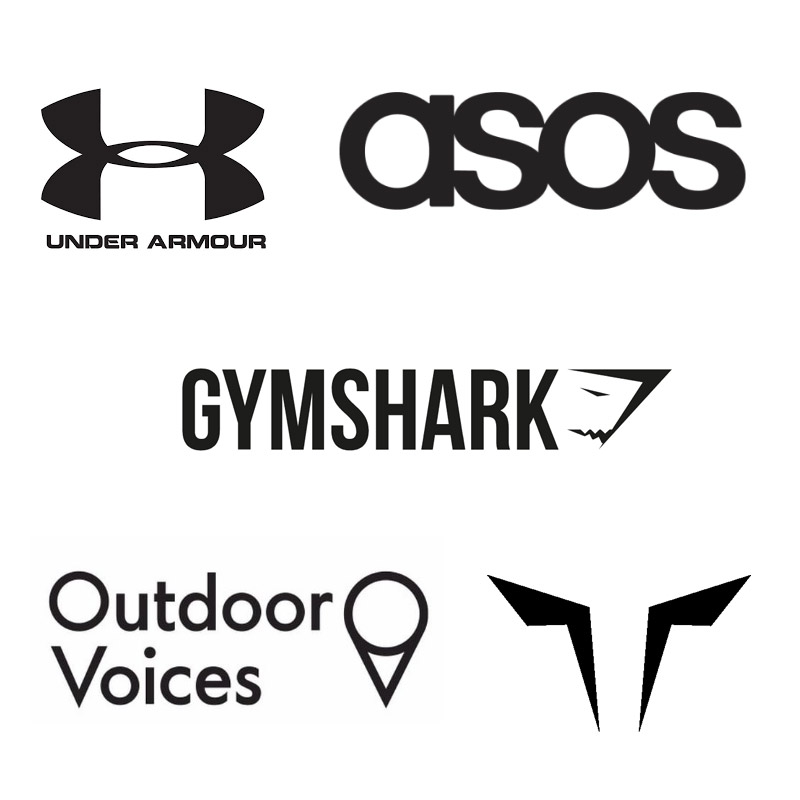 As lockdowns ease and the world gets back on its feet, 2021 has become the year of getting fit. More and more of us are hitting the gyms, getting our running shoes on, and dedicating time to keeping healthy. Whether you're a runner, a yoga fanatic, or a gym guru, wearing the right activewear is essential.
That's why we've compiled this list of the ten best activewear brands of 2021. So if you're looking for your next piece of fitness gear, you've come to the right place.
Let's dive in!
1. Squatwolf
Coming in at number one is Squatwolf.
What makes Squatwolf stand out from the crowd isn't just the quality of their clothes, but their style. Sure, most gym gear is practical, but not all brands can pull off athleisure as functional as it is stylish.
They have a diverse range, from men's and women's clothing to accessories and gear dedicated explicitly to high and low-impact sports.
Many of their products are engineered using lightweight fabrics for a more relaxed fit, which goes a long way to counteracting that post-workout stickiness. So it's safe to say, Squatwolf truly has it all.
2. ASOS.com
ASOS has an extensive catalog of sportswear for men and women. Their inventory also includes high-end brands like Adidas and Nike too.
They even have their own lines of activewear, which come in smooth and stretchy fabrics (some up to 90% nylon) designed to keep you cool. In addition, you'll benefit from the figure-hugging cuts and elasticated waistbands on their shorts and joggers for maximum style and comfort.
ASOS also runs regular sales and offers competitive student discounts, so you're guaranteed to get some serious bang for your buck when you make a purchase.
3. Under Armour
Under Armour has a range of innovative, functional activewear suitable for all workouts. In addition, you'll find activewear designed explicitly for sports from golf and basketball to running and general gym wear.
Their clothing is intended to aid post-workout recovery. For example, a soft bioceramic print absorbs natural heat and reflects infrared energy back into the skin to help the body recover and promote better sleep.
As expected, this incredible technology comes with a pretty steep price tag. As a result, you'll find this activewear is much more expensive than our other alternatives. Still, if you're taking your fitness journey seriously, it might be worth the investment.
4. Gymshark
Even if you're not a fitness enthusiast, you've probably heard of Gymshark. Their activewear has gained quite the following over the past year or two. They're renowned for their affordable, breathable, and flattering gym wear.
They boast a massive selection of activewear for both men and women. Their leggings are one of their most celebrated items. Their leggings are attractive, colorful and come with a four-way stretch material, internal silicone grip, and elasticated waistband for added comfort.
So when you invest in Gymshark, you can rest assured your clothing is built to last.
5. Pursue Fitness
Pursue Fitness are famous for their sustainable gym wear. Many of their products are constructed out of 92% recycled fabric that's supportive, soft, and breathable. This sustainable fabric doesn't compromise on style, either.
Their activewear comes in a range of funky designs and affordable prices across their hoodies, joggers, leggings, shorts, shoes, and accessories.
If you're looking for something stylish and sustainable, Pursue Fitness could be the brand for you.
6. Outdoor Voices
These guys make activewear for everything from regular daily activities like dog walks to yoga to more intense workouts.
From rib flare pants and sweatshirts to more 'traditional' activewear like leggings and tank tops, Outdoor Voices are one of the most diverse brands on our list. There's truly something for everyone.
Outdoor Voices also uses their own 'LightSpeed' fabric in their clothing (even their dresses), one of their key selling features. This performance woven fabric dries quickly and moves with you when you exercise. It's innovative and comfortable, making Outdoor Voices an excellent choice for hardcore gym sessions or low-intensity activities.
7. The Upside
Like Outdoor Voices, The Upside caters more to day-to-day athletic activities than hardcore gym sessions.
You'll find everything from sports-specific clothing like swimwear and yoga wear to casual tops and hoodies. If you want a brand that can offer more than just athletic wear, these guys also sell blazers and mini skirts made from 100% cotton for more formal occasions.
In short, Upside is a great choice if you're looking for coffee shop vibe clothing for urban living.
8. STAX
STAX is an Australian-based athletics and gym wear brand specializing in stylish, functional clothing. Their clothing boasts a very similar style and fit to Gymshark's, and their prices are just as competitive.
STAX caters to all body types and genders, so you'll find something for everyone. In addition, their clothing is more traditional than our previous two suggestions, making it an excellent choice for regular gym-goers.
All in all, STAX's wears are stylish, breathable, and reasonably priced, making them a strong contender in this list.
9. Sweaty Betty
Sweaty Betty is the go-to place for fun activewear.
Some of their best sellers include leggings, sports bras, tops, dresses, and jumpsuits. All their clothing is fresh and breathable; even their jumpsuits are made from sweat-wicking material with a four-way stretch.
You'll even benefit from in-built bras and an in-built body for extra support during your workout.
Their innovative clothing is slightly more expensive than our other competitors. Still, their activewear is a unique, functional, and worthwhile investment if you have the money to spare.
Are You Ready to Get Active?
So, there you have it our favorite activewear brands for 2021. It's hard to pick just one, but if we had to, we'd go for Squatwolf – their style and functionality are near-on unparalleled.
What will you go for? Tell us all about it in the comments box below. Speak soon!