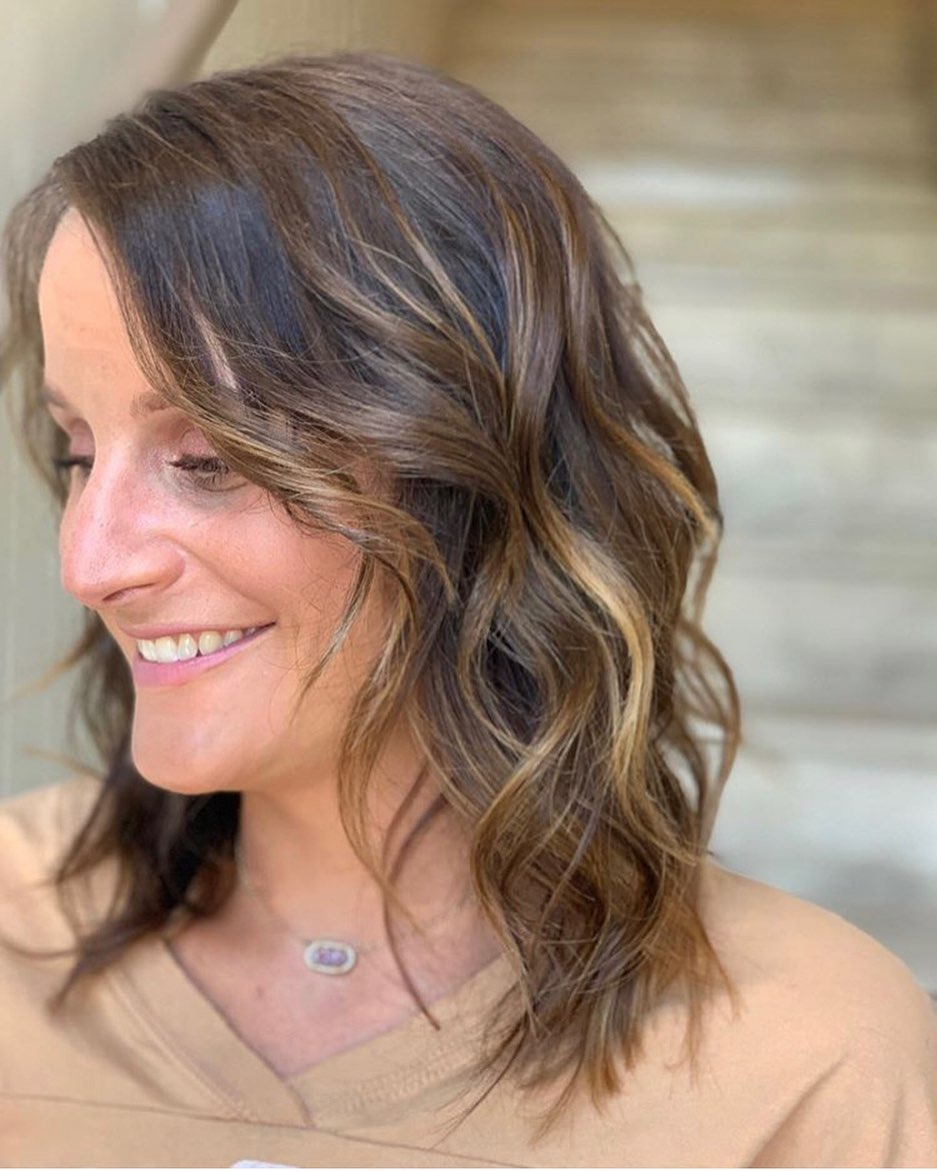 As you get older, it becomes more difficult to keep up with current trends. There's a fine balance to be met between appearing younger and appearing like an older woman who is trying to look younger. Many women also battle new hair challenges, including hair loss and gray hair growth, as they get older–which makes it more difficult for older women to style their hair how they want.
There are many misconceptions about which types of hairstyles women over 50 can pull off and which ones they "can't". In reality, there are no rules about which hairstyles older women can or can't rock. In fact, women of any age can pull off hair of any length or style. With that being said, there are definitely ways to manipulate different hairstyles to give them a more youthful finish and help them make you appear younger than your age.
These hairstyles are designed specifically for women over 50. These youthful hairstyles effortlessly make you look younger than you really are without making you look like your'e trying too hard to hold onto your youth. These hairscuts for women over 50 to look younger are elegant and mature and each has a youthful finish that is flattering for women of all ages, hair types, and lengths.
1. Soft Wavy Lob with Blonde Balayage and Side-Swept Bangs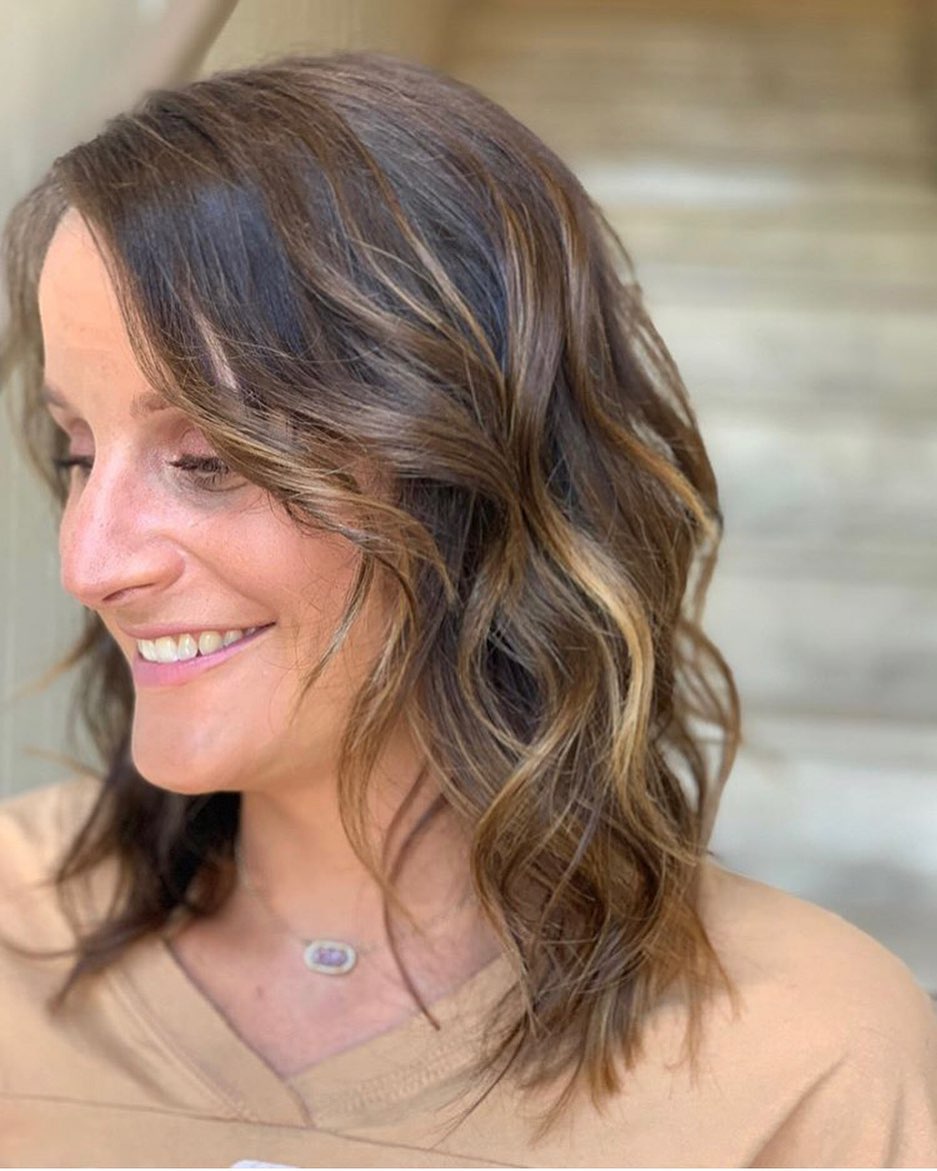 This soft wavy lob features choppy layers that fall just below your shoulders in a flattering in-between haircut that's not too short and not too long. The unique, in-between length of this lob and its soft wavy style give it a bouncy, youthful finish that is ultra-flattering for women over 50.
Shorter layers in front make up the long, side-swept bangs of this soft wavy lob. Blonde balayage adds a bright finishing touch to this effortlessly youthful shoulder-length lob.
2. Smooth Auburn Chin-Length Bob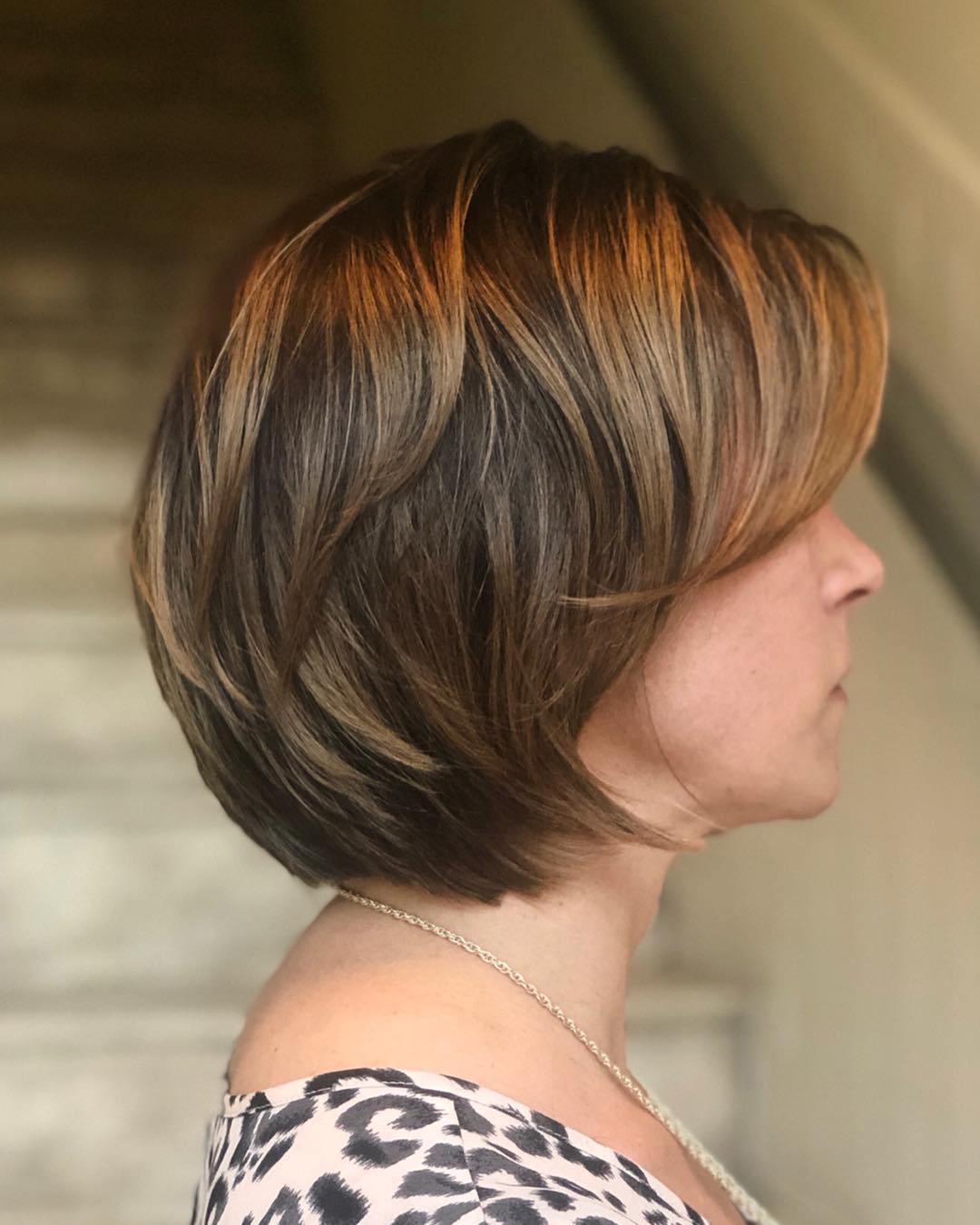 Short, no-nonsense haircuts don't have to look outdated or frumpy–as this auburn chin-length bob proves. This smooth smooth auburn chin-length bob proves how flattering shorter haircuts can be for women over 50.
Its smooth, rounded layers have a sleek finish and its long, side-swept bangs give this chin-length haircut a smooth and streamlined finish. An all-over warm auburn color of this hair look features honey blonde highlights that give this bob a brighter finish. Short, piece-y layers add much-needed dimension and an edgy, youthful finishing touch to this sleek and elegant auburn chin-length bob.
3. Wavy Warm Blonde Chin-Length Bob with Side-Swept Bangs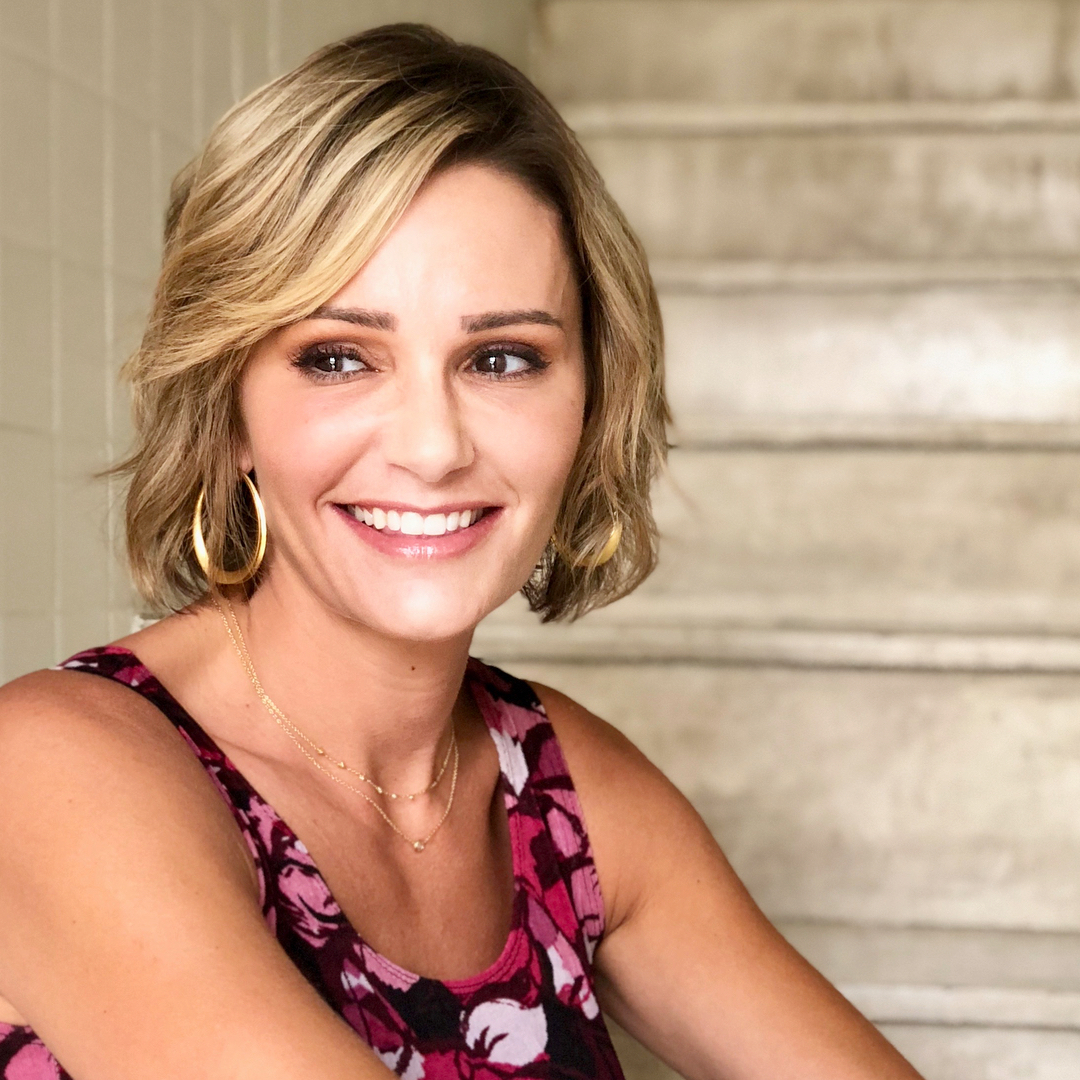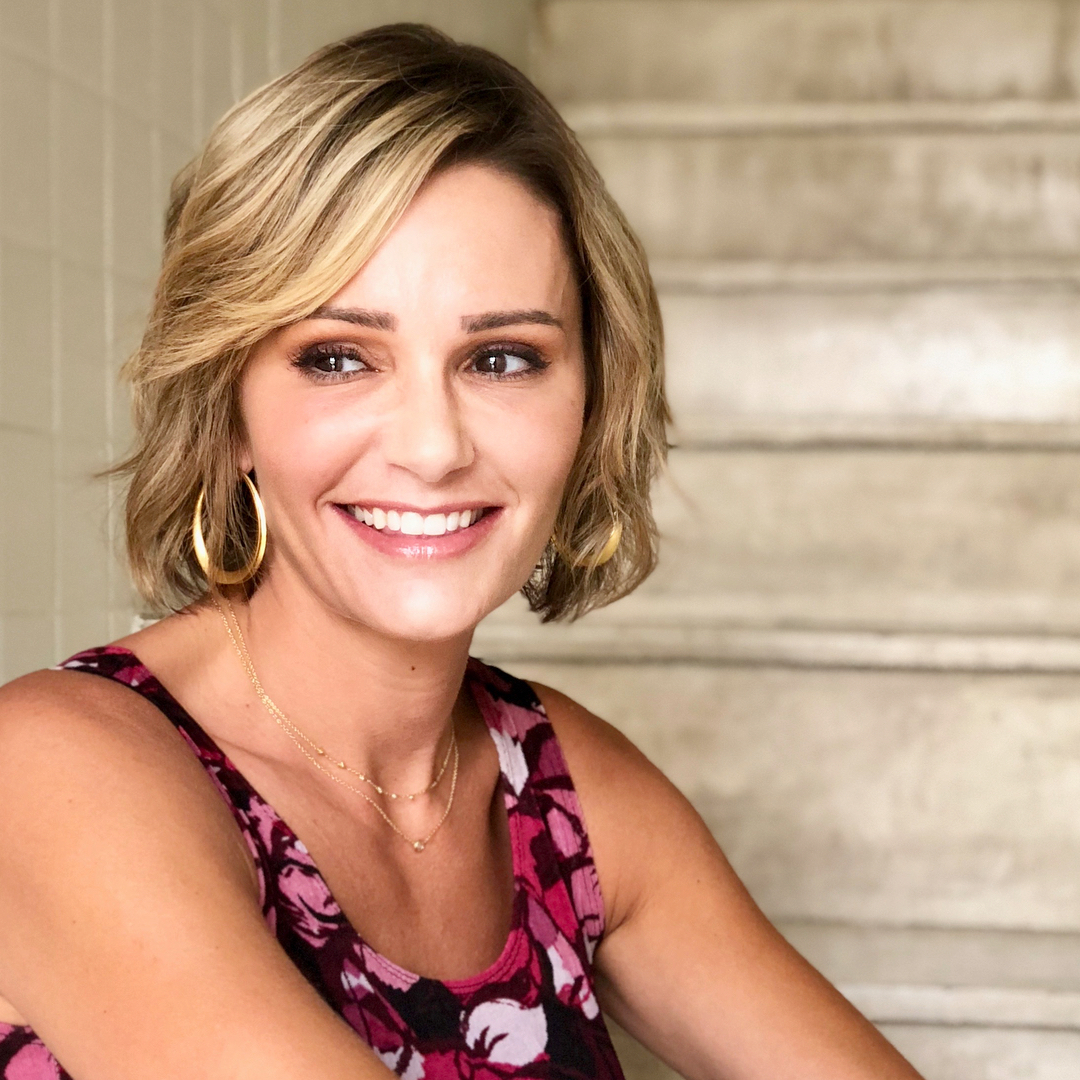 This wavy chin-length bob features soft wavy layers and side-swept bangs that give this bob a youthful, multi-dimensional finish.
This warm blonde chin-length bob is especially flattering for women with skin that has naturally warm undertones, as the warm tones in this honey blonde bob help bring out the warm tones in your skin as well in a flattering way.
4. Wavy Blonde Shoulder-Length Bob with Bangs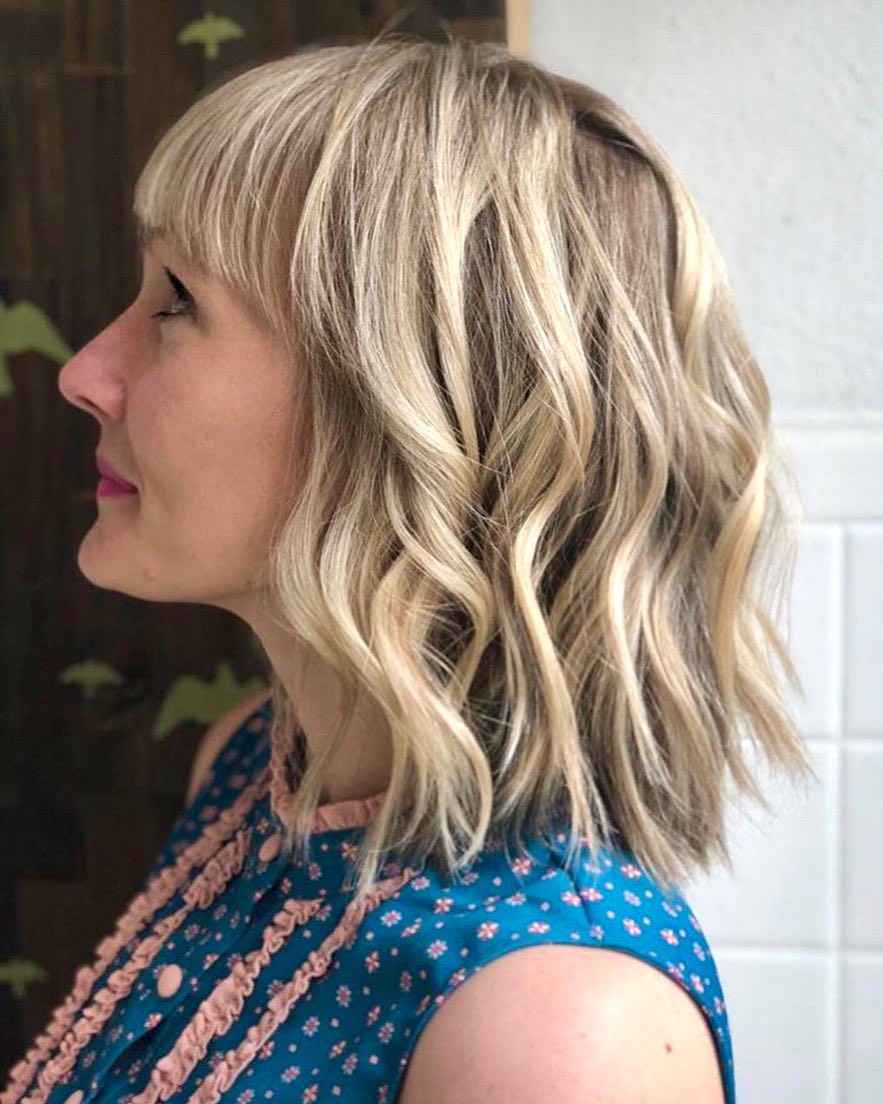 This shoulder-length wavy blonde bob features blunt ends with soft, wavy layers that give this hair look a high-volume, multi-dimensional finish.
Its straight blonde bangs add a sleek, smooth finish and balance to this shoulder-length bob. Blonde balayage gives this bob a flattering, trendy finish that looks completely natural–whether you're a natural blonde or not.
5. Wavy Chin-Length Strawberry Blonde Bob with Long Bangs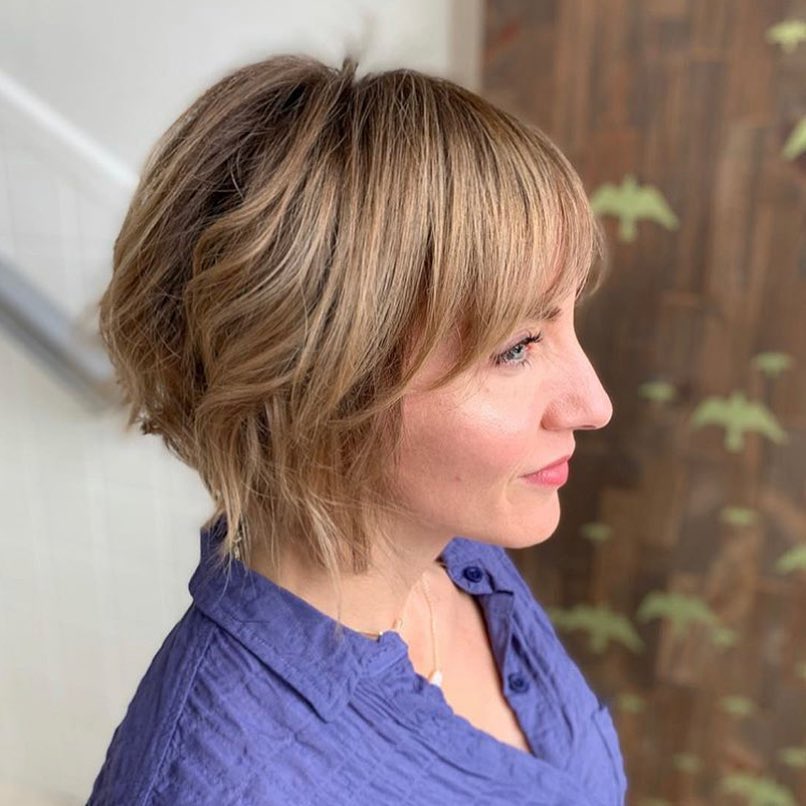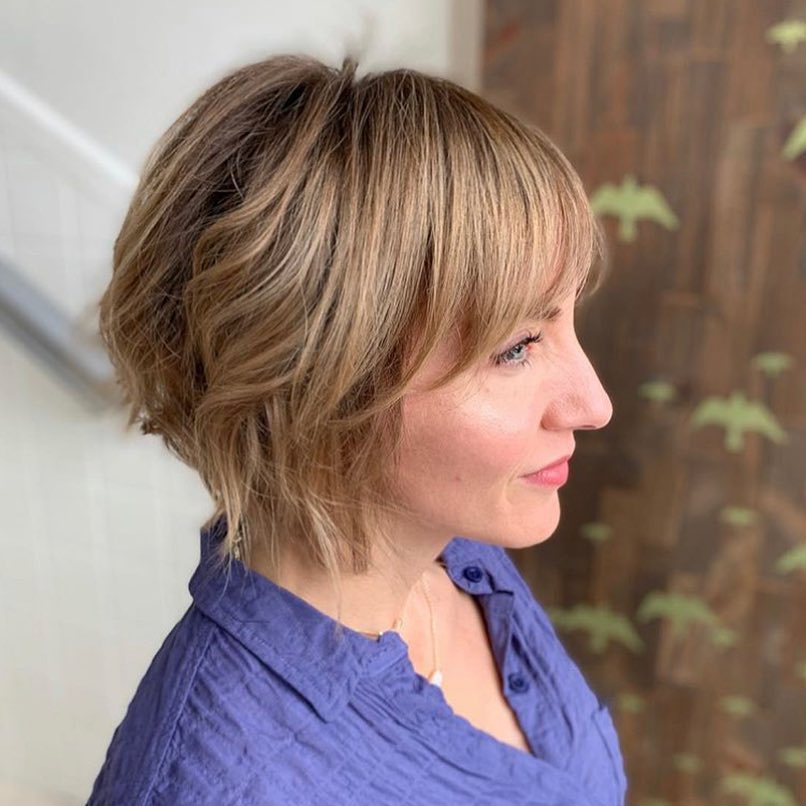 Strawberry blonde is a bright, inherently youthful hair color that is perfect for women over 50, as you can see from this beautiful strawberry blonde chin-length bob.
This chin-length bob features cropped, choppy layers with a soft, wavy style that adds volume and dimension to this hair look. Its long bangs give this bob an elegant style and help hide any wrinkles on your forehead to ensure a more youthful finish.
6. Long Brunette Hair with Braided Half-Up Half-Down Style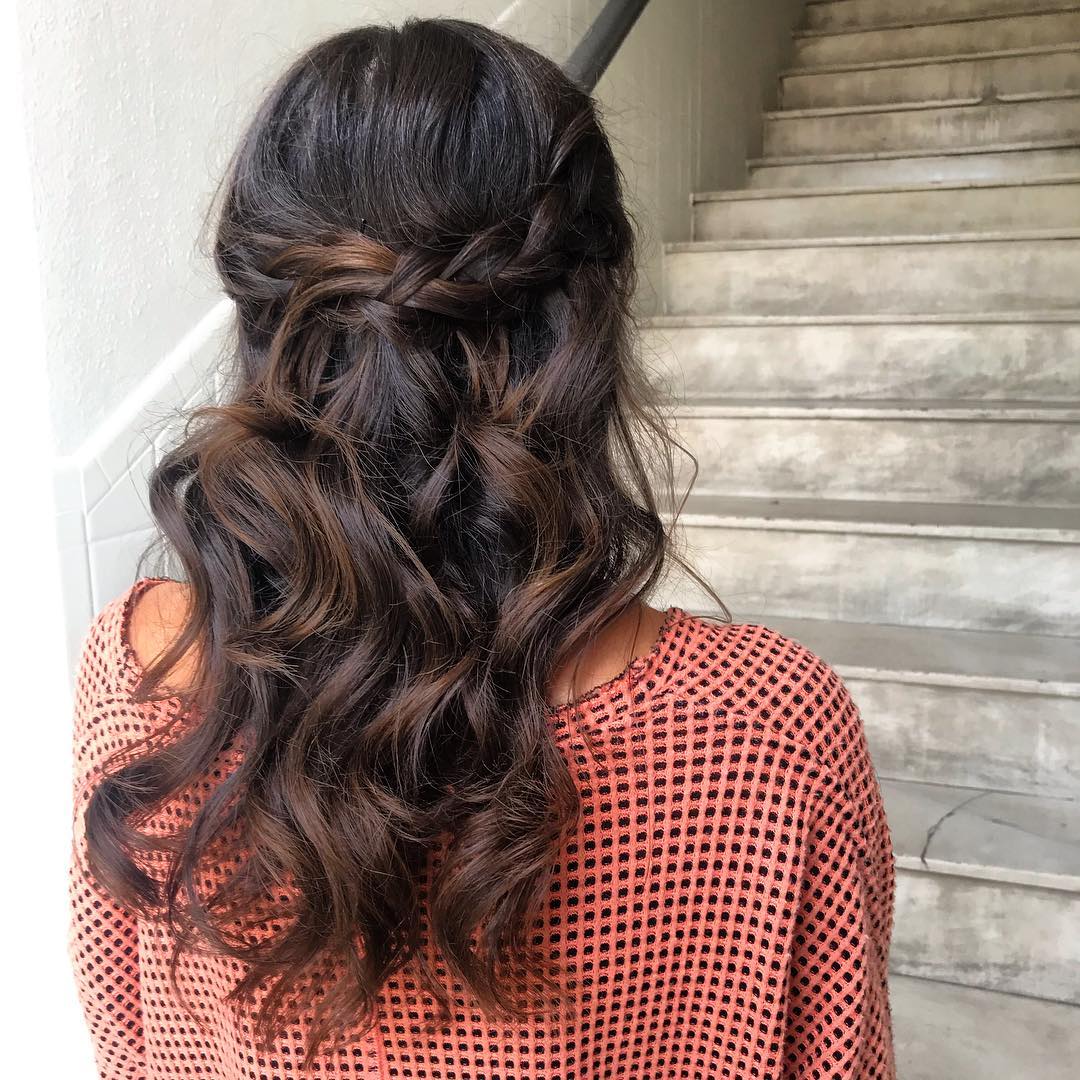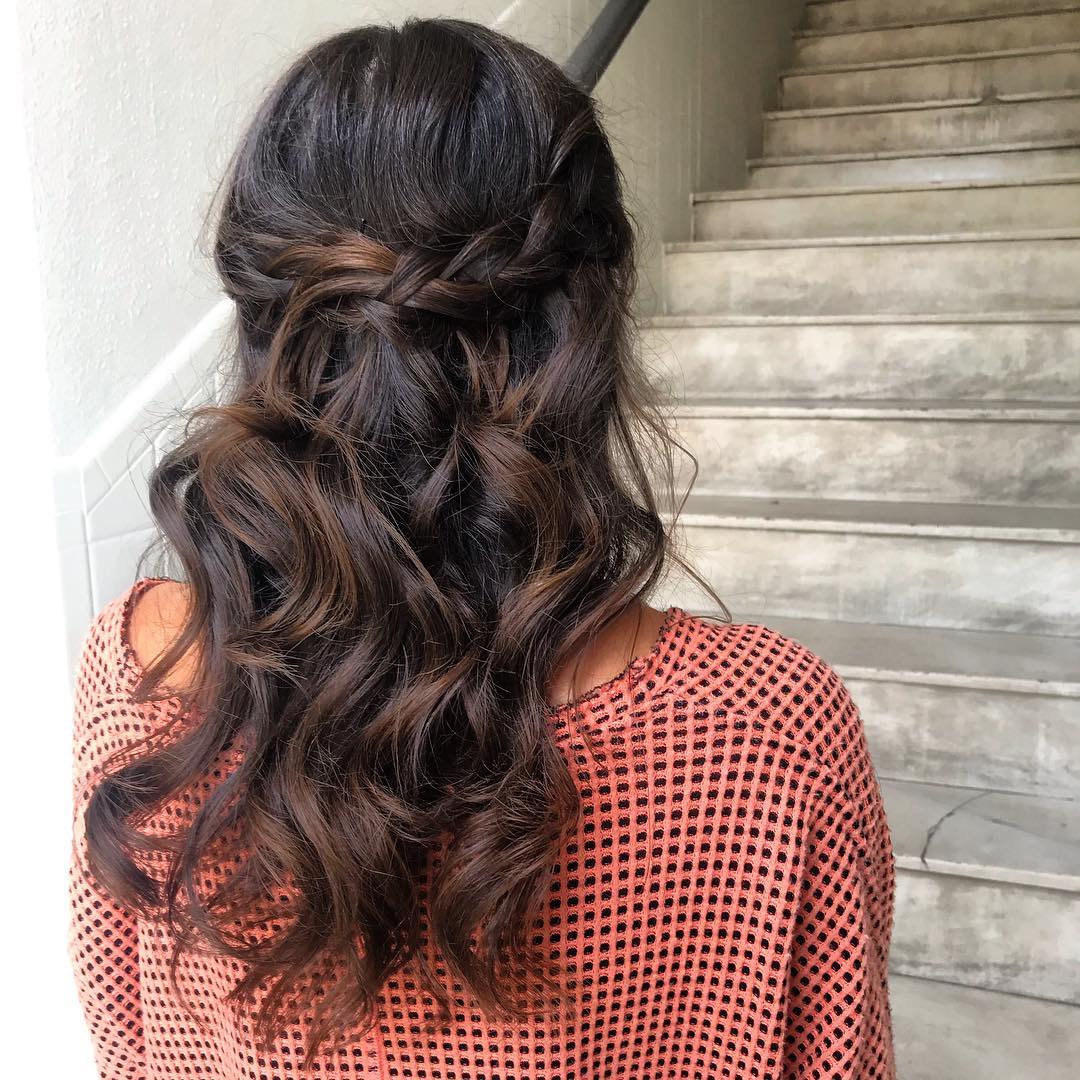 This long brunette hair look features a braided half-up half-down hairstyle that gives it an elegant, intricate finishing touch.
Its long layers cascade down your back in soft, gentle waves that give this hair look a beautiful streamlined, put-together finish.
7. Wavy Blunt Brunette Bob with Long Bangs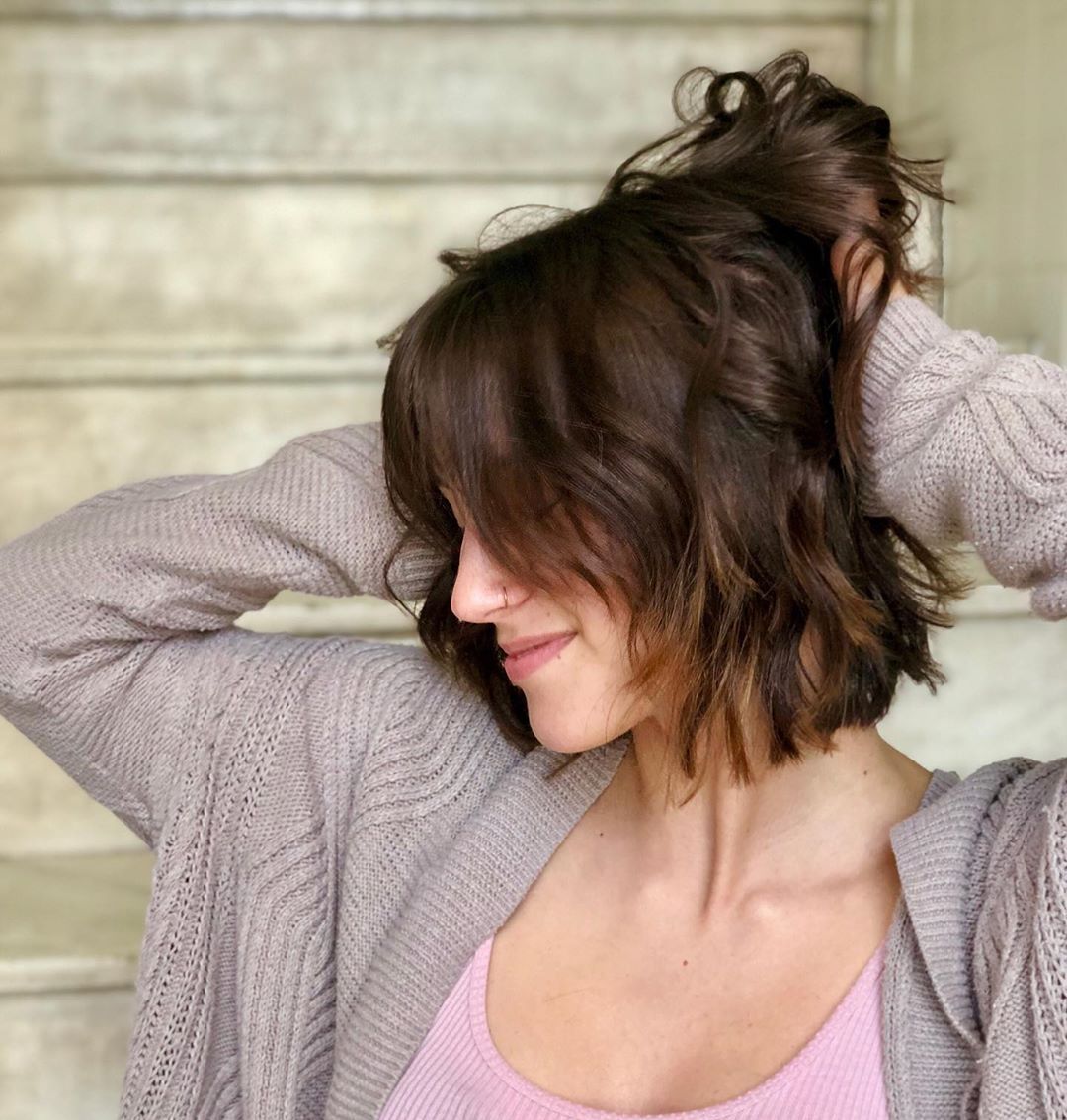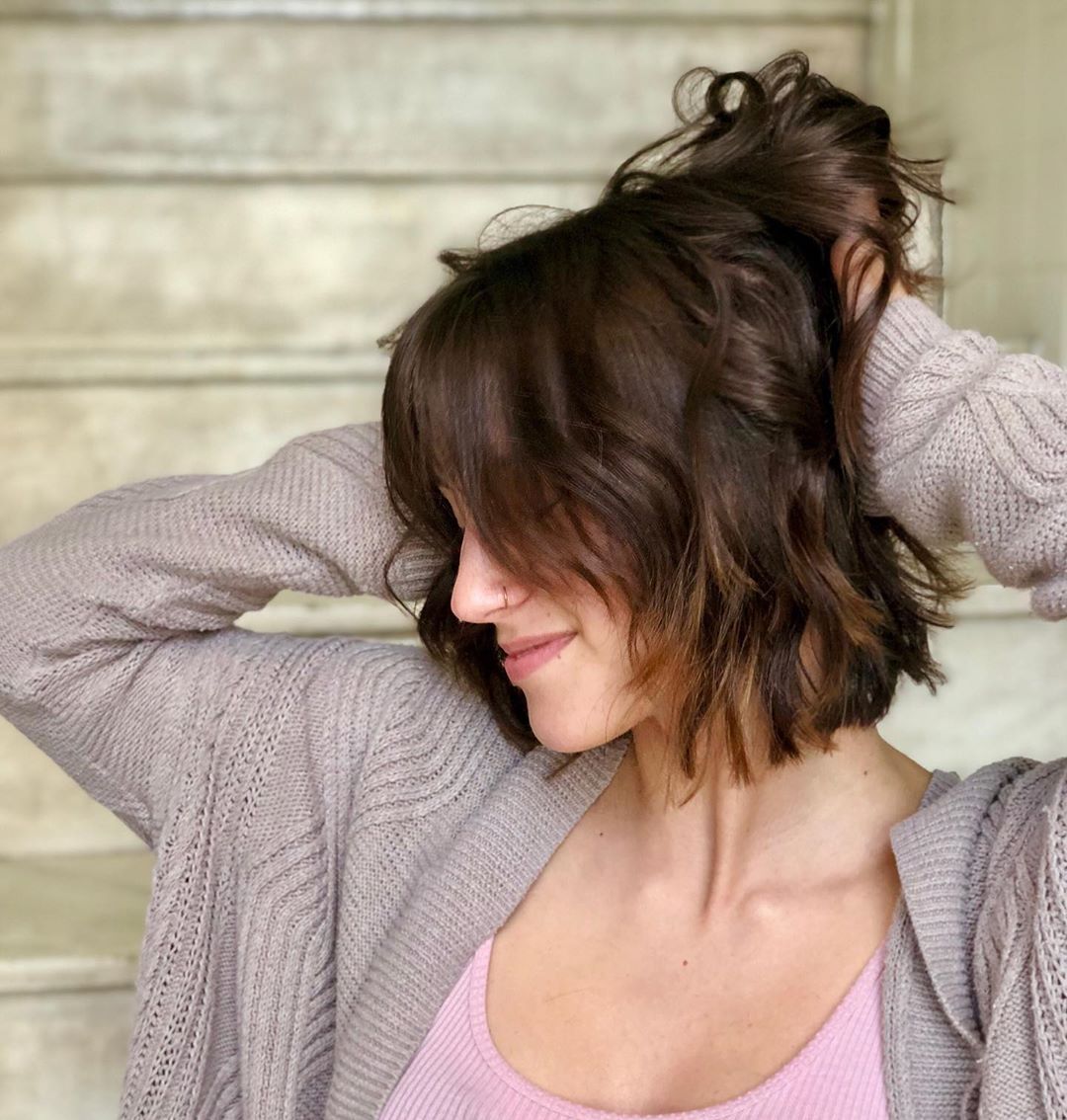 This youthful bob falls right in between your chin and shoulders in blunt, piece-y layers. Long bangs add a youthful finish to this bouncy bob. Soft waves give this bob a flattering, multi-dimensional finish.
Brunette layers blend with warm, honey blonde accent highlights in this chin-length bob. These blonde accent highlights brighten up this hair look and give it a lighthearted, cheerful finishing touch.
8. Wavy Shoulder-Length Bob with Blonde Balayage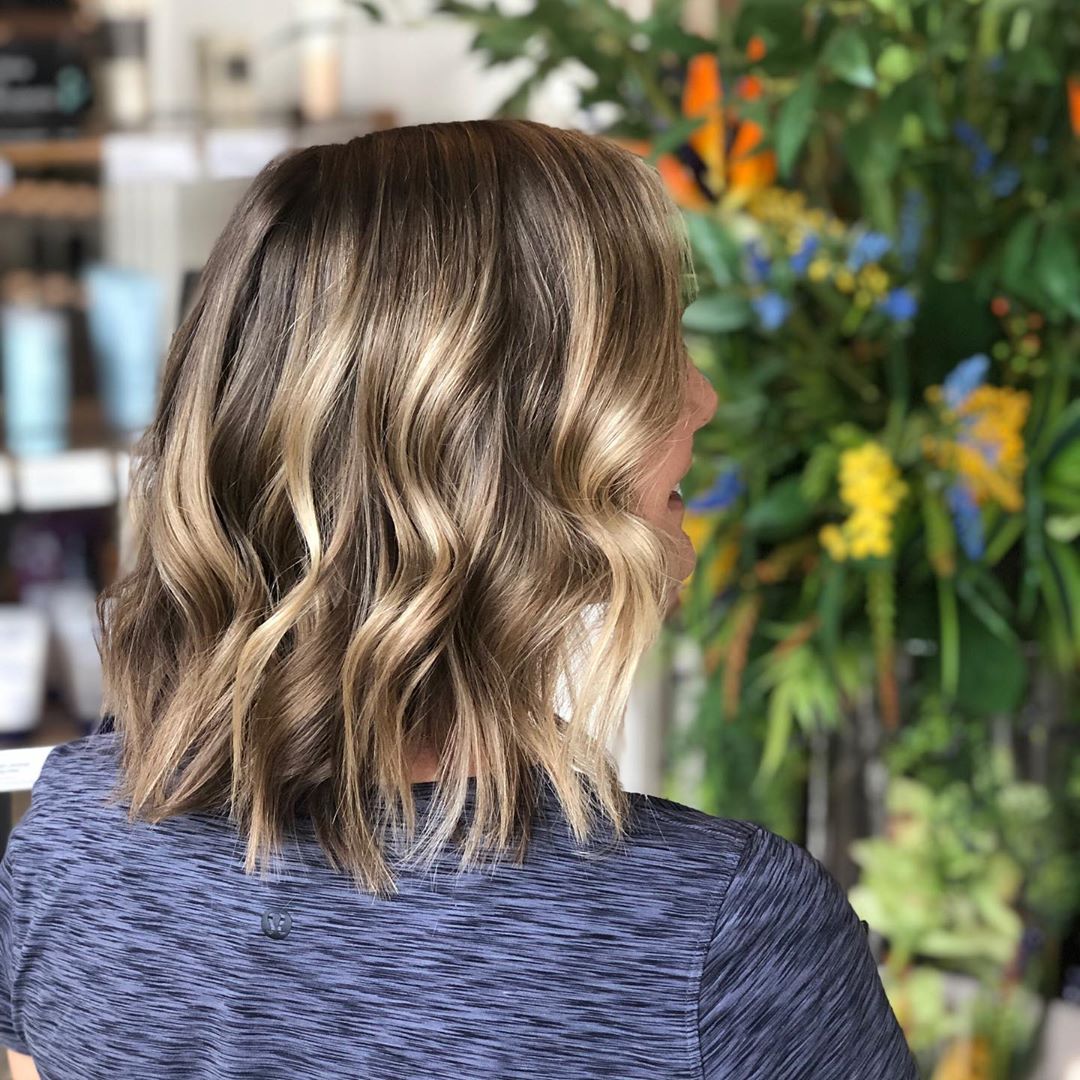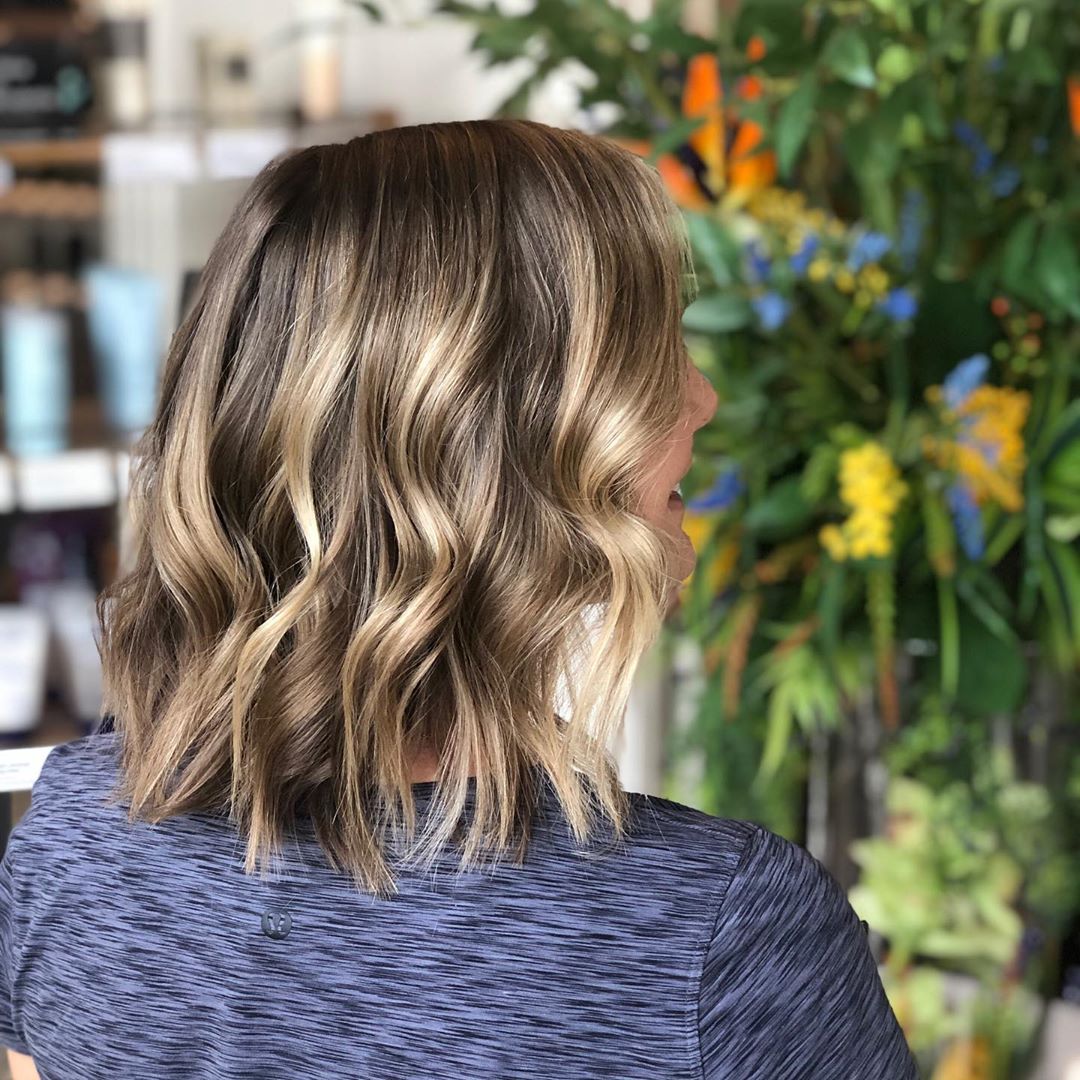 This wavy shoulder-length bob features soft waves that add volume to this hair look and give it a multi-dimensional, bouncy finish.
Cool blonde balayage brightens up this shoulder-length bob and gives it a youthful, trendy finishing touch. A medium brunette shadow root extends the lifespan of this hairstyle and allows you to spread out your root touchups at the salon.
Styles: SALON U
Address: 2824 LINDEN AVE, HOMEWOOD, AL, 35209, UNITED STATES
Phone: 205.870.8708