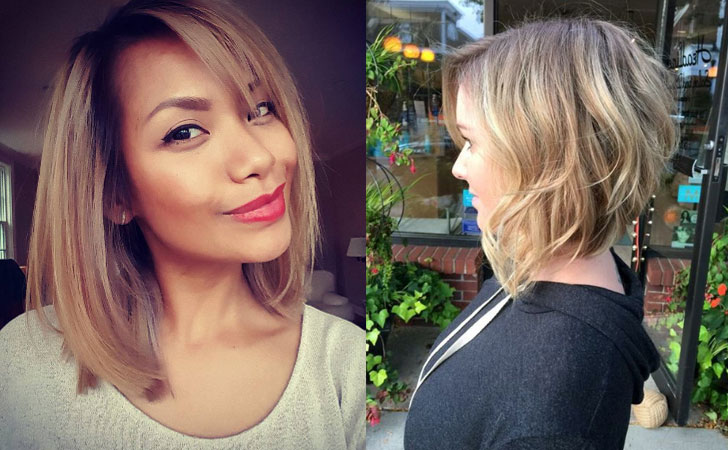 A bob is a classic and sleek short hairstyle that will never go out of style. Bobs are an excellent haircut choice for women who can't bring themselves to decide between long and short hair. This style is longer than a cropped pixie cut but shorter than your average long locks. Unlike many other very short hairstyles, bobs are extremely easy to grow out and do not force you through endless awkward growing stages if you decide to switch to longer hair over time.
Plus, bobs leave you with tons of style options from straightening to curling and more. They provide you with all of the convenience of a short haircut: no more fighting with tangles or excessively heavy hair. However, they are also generally long enough to leave you with the option of either pulling your hair back in a short ponytail or at least clipping it out of your face. A bob is the perfect in-between cut for all you indecisive women out there who want to take the plunge toward a shorter haircut without giving up all of your style options and keeping the comfort of a longer cut.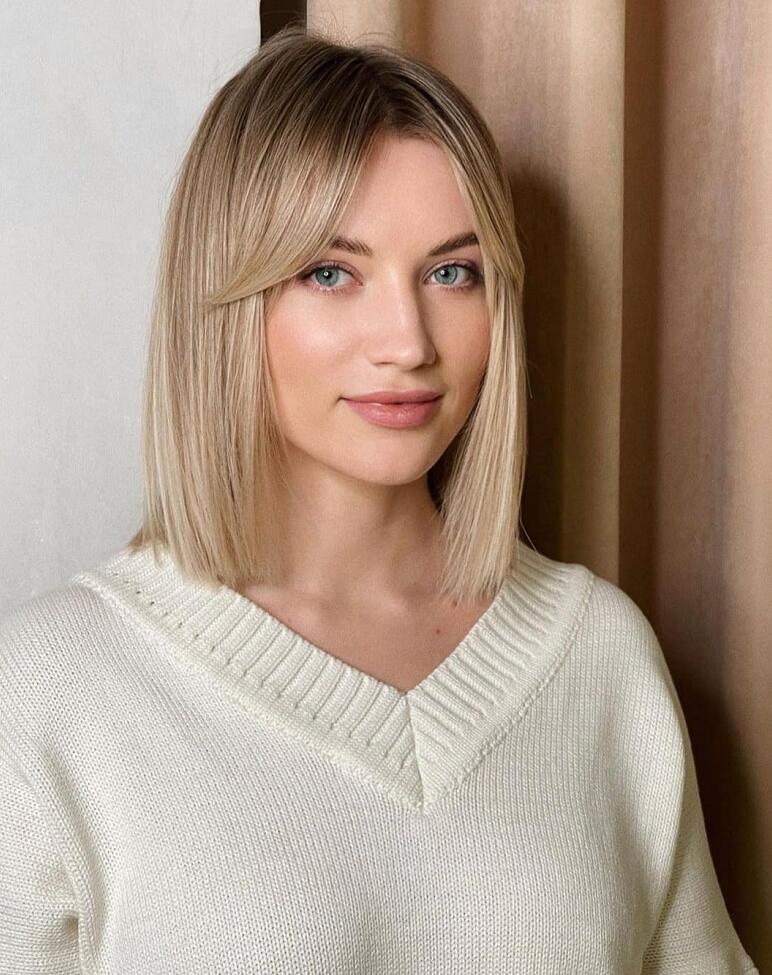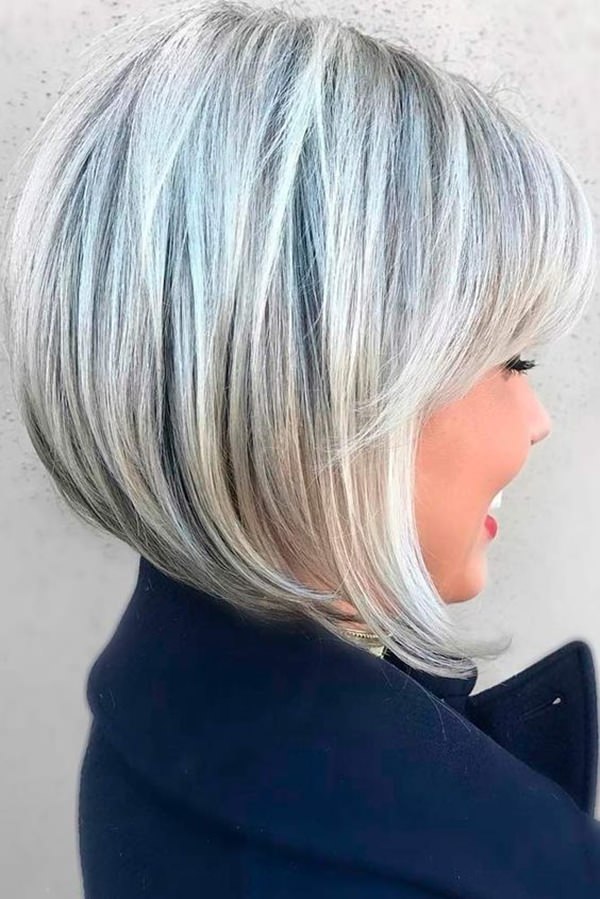 Inverted straight black bob haircut for women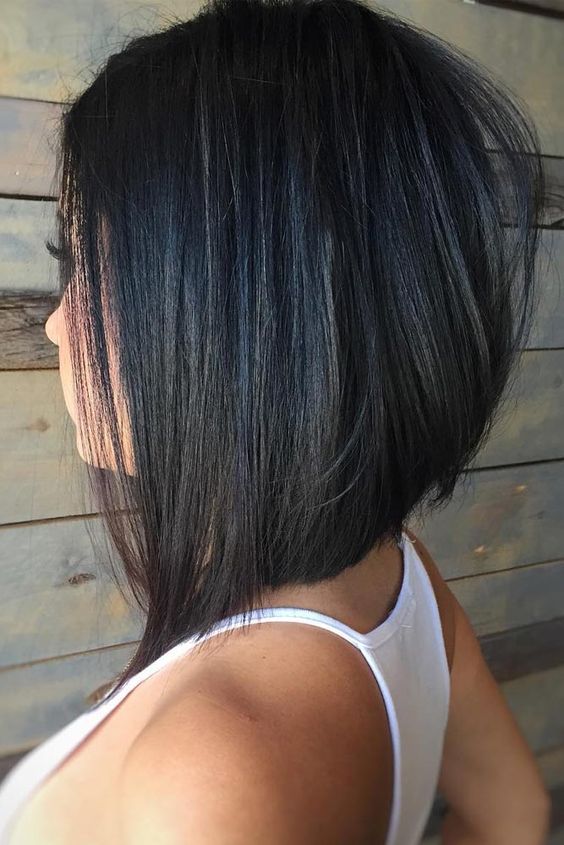 The look above is a perfect example of the classic A-line bob. This haircut is very short in the back and keeps the hair off of your back to show off your sleek neckline. However, this bob has longer pieces in the front that provide you with plenty of style options and allow you to clip your hair out of your face when needed.
Trendy short bob hairstyles for fine hair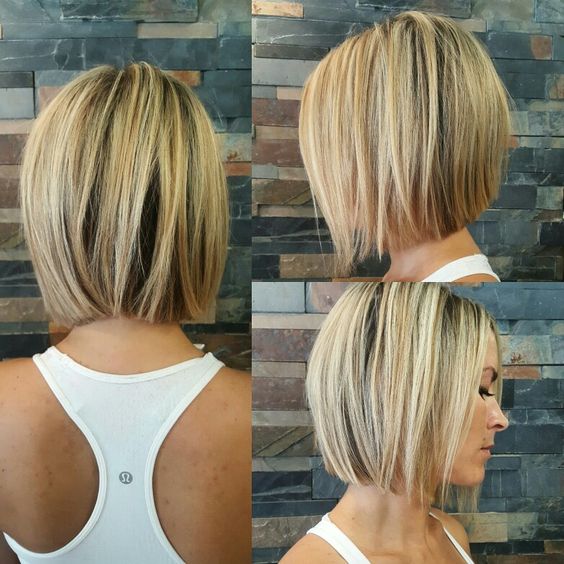 There are few things in this world that are more adorable than a straight, chin-length bob. This cut is cute, stylish, and sophisticated. It's a no-nonsense style that looks great virtually any way you style it, even if your idea of styling is putting in no effort at all.
Short ombre bob hairstyle with bangs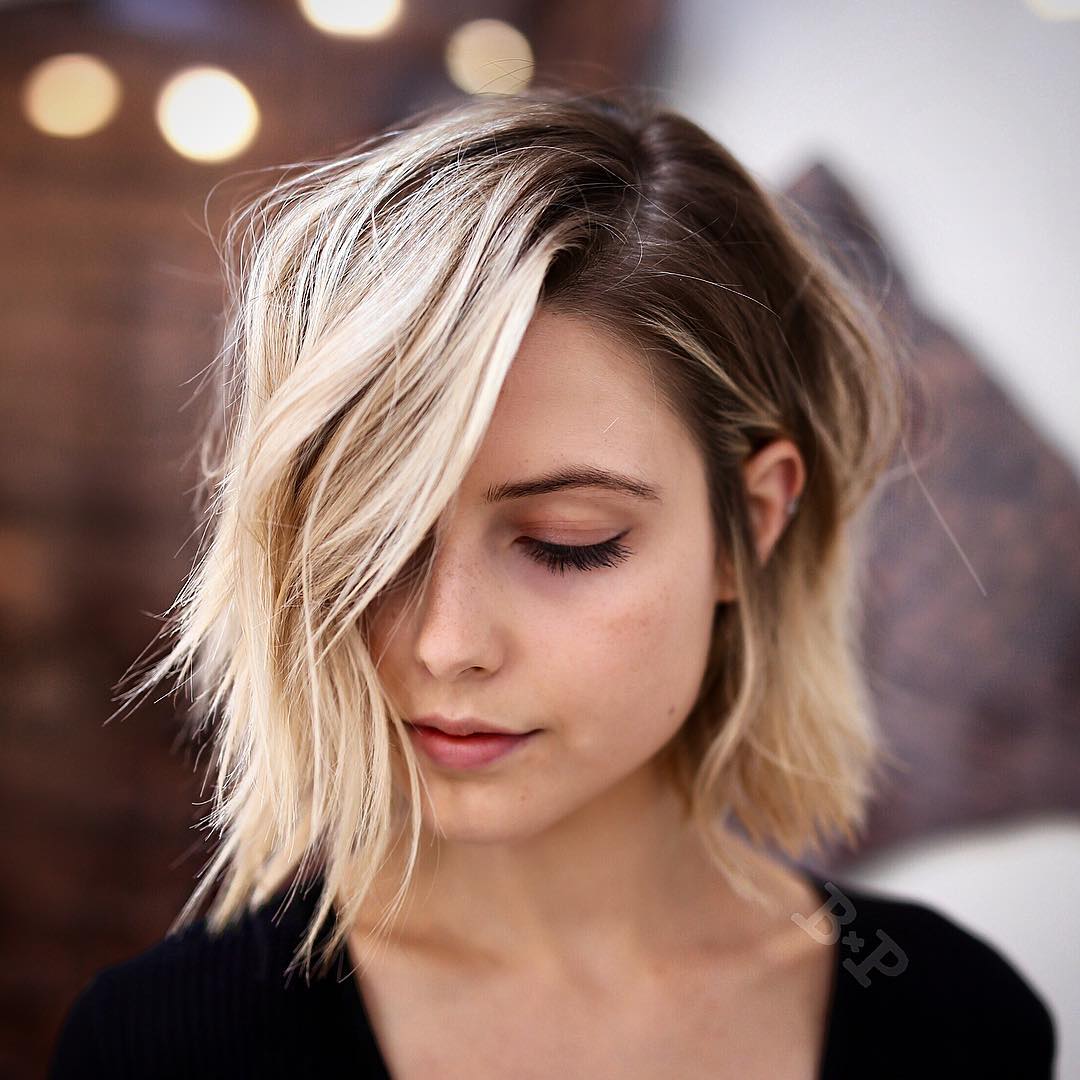 The look above serves as a great reminder that bobs don't always have to be perfectly curled or straightened to look gorgeous. All this look requires is a blow dryer and a bit of volumizing hair product. It takes less than ten minutes to achieve and leaves you with an invincible, beautifully wind-blown look all day long.
Chic straight bob hairstyle for female – hair ideas for school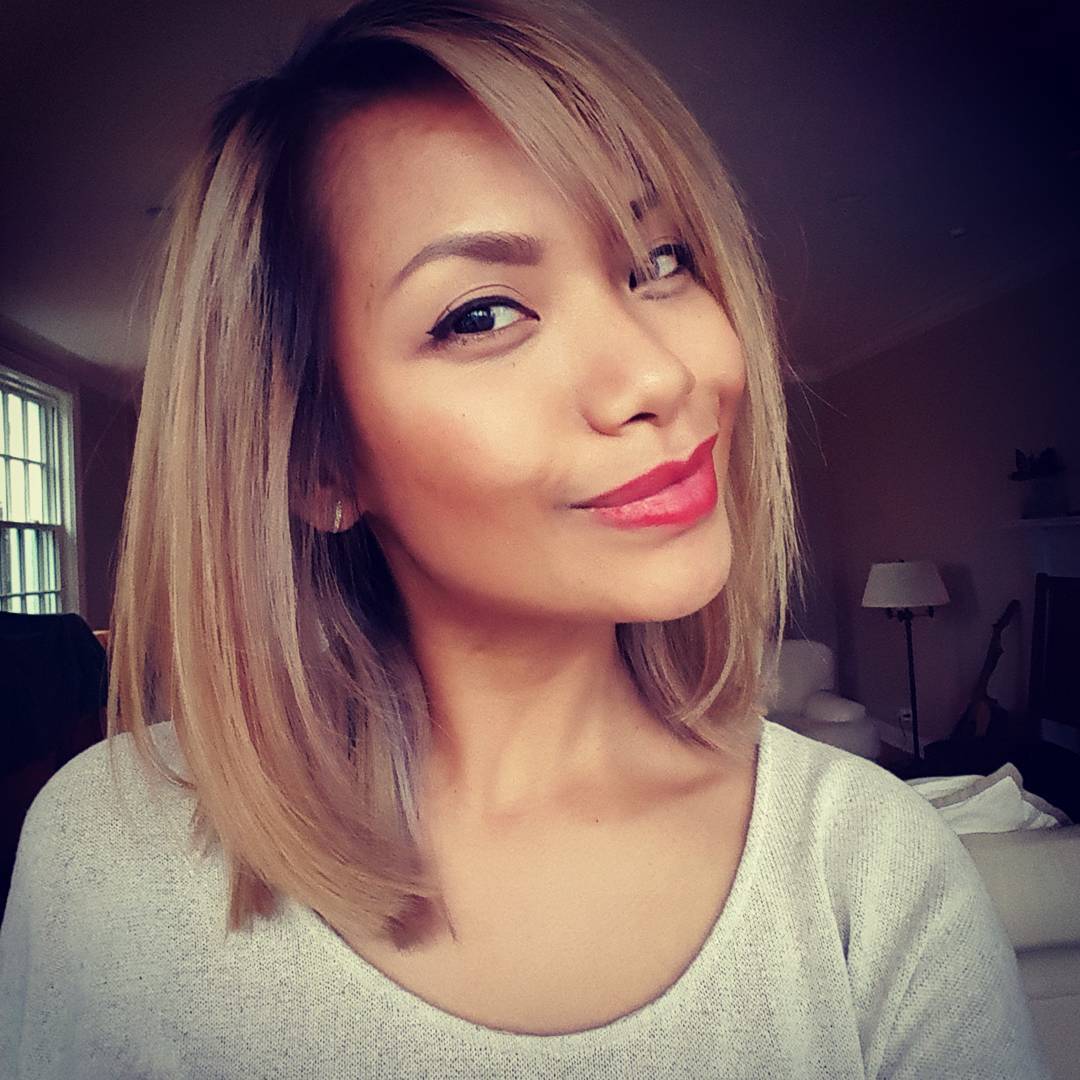 Lobs, or long bobs, have made a recent comeback in the hairstyle world. These cuts are longer than a traditional bob and generally fall just to your shoulders. A lob allows you to put your hair back in a ponytail and offers limitless styling options. However, it still gives you the convenience of a classic bob haircut.
Medium bob hairstyle – side view of balayage bob haircut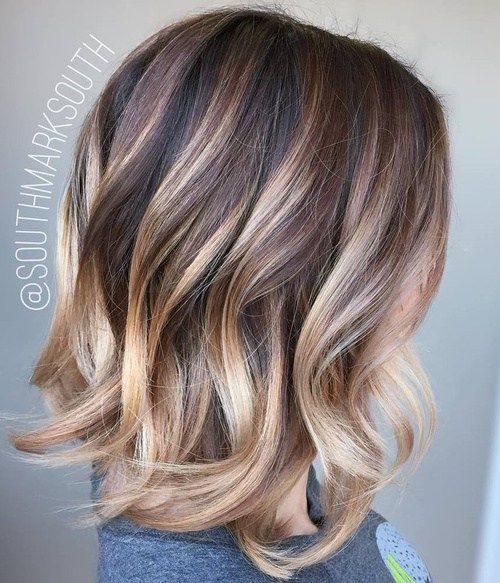 '
via southmarksouth
There's nothing more stylish and sophisticated than a curled bob. While curling bobbed hair might seem tricky because of the shortness of your cropped locks, it creates a gorgeous look. Try curling your bob for a special occasion or any sort of formal event to put a new, fashionable twist on your short cut.
Cute layered short messy bob hairstyle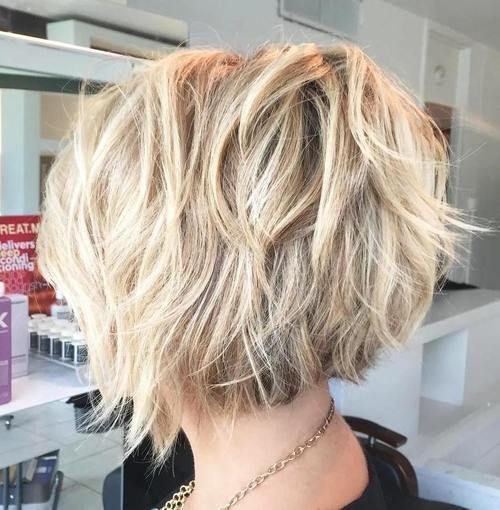 If you really want to take the plunge with a short haircut, don't be afraid of a super short A-line bob. This haircut is fun and works with many different styles. While you won't have the option of a ponytail or bun, you can still clip back the longer pieces in the front to keep your hair out of your face.
Short blonde hairstyle for female – chic messy curly bob hairstyle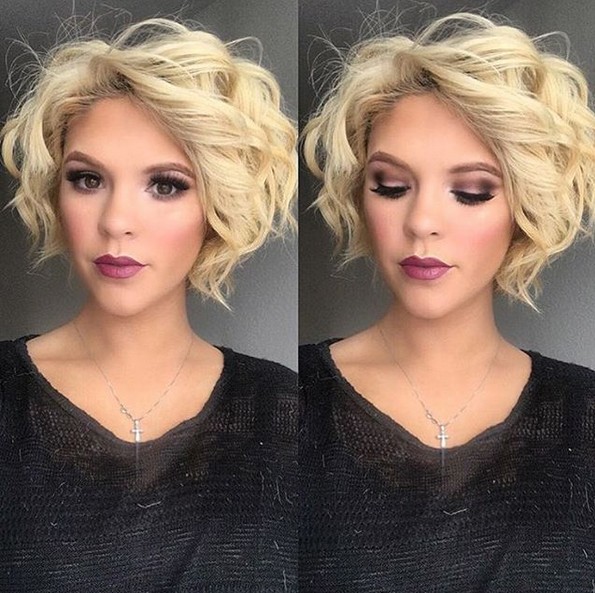 Ringlet curls with a bob might seem like a bad idea, unless Shirley Temple is your main style icon. However, as you can see from this above look, a bob with ringlet curls isn't always a no-no. In fact, it can create a gorgeous look. Just make sure that you let the curls settle a bit before going out to avoid a frizzy finish.
Lob hairstyle – long straight bob hairstyle for women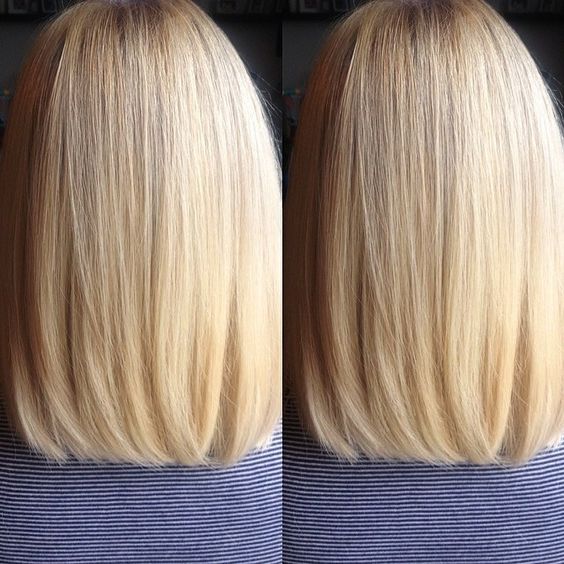 A simple, straight long bob is a gorgeous, no-nonsense style that every woman should try at least once in her life. It's flattering for every face shape and creates a carefree and convenient style that works for everyone.
Chic short haircut for female – the bob cut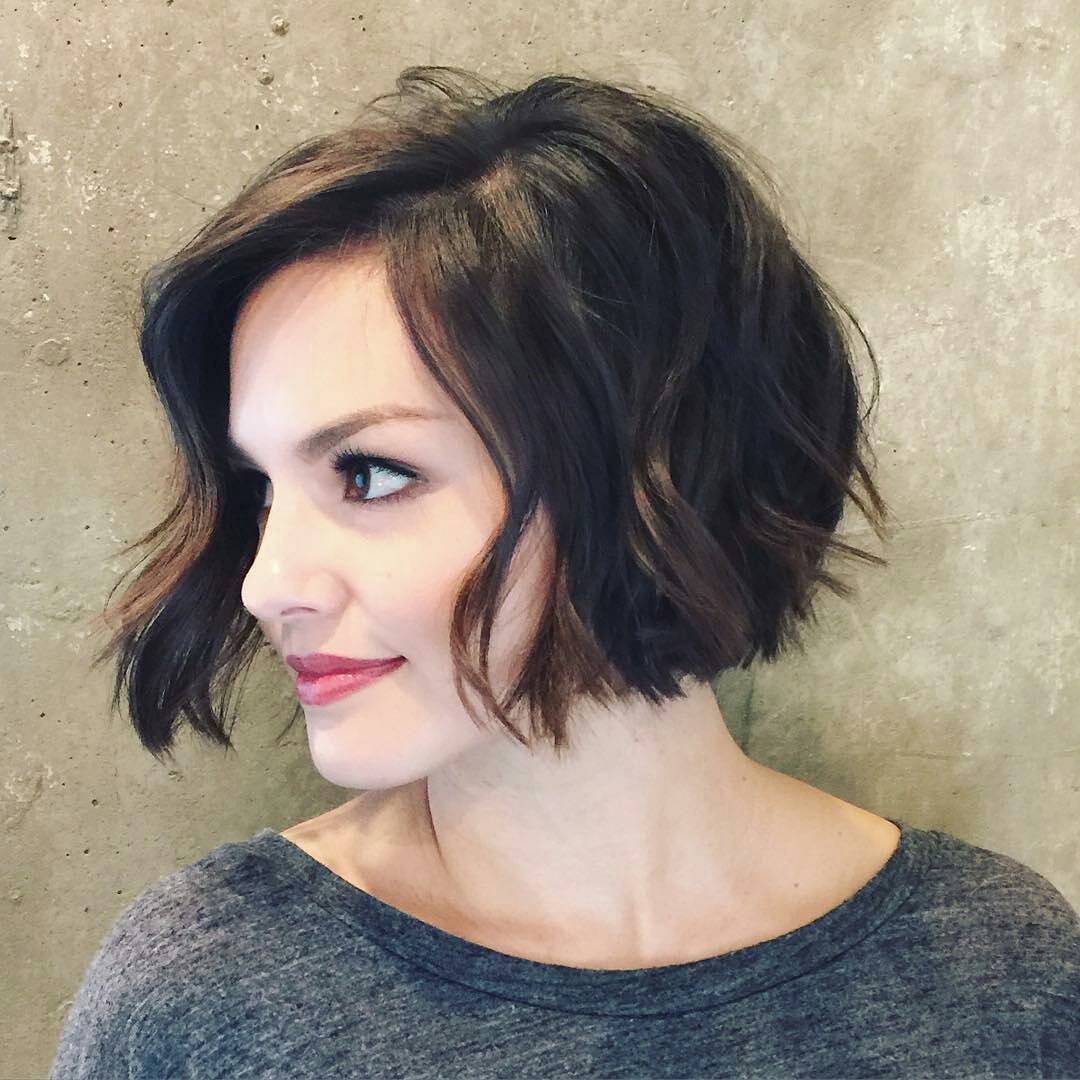 Don't be afraid to let your bob fly free sometimes. You don't always have to curl or straighten it. In fact, sometimes a carefree and voluminous look is just what you need.
Cute hairstyle for Asian girls – the long bob hairstyle with bangs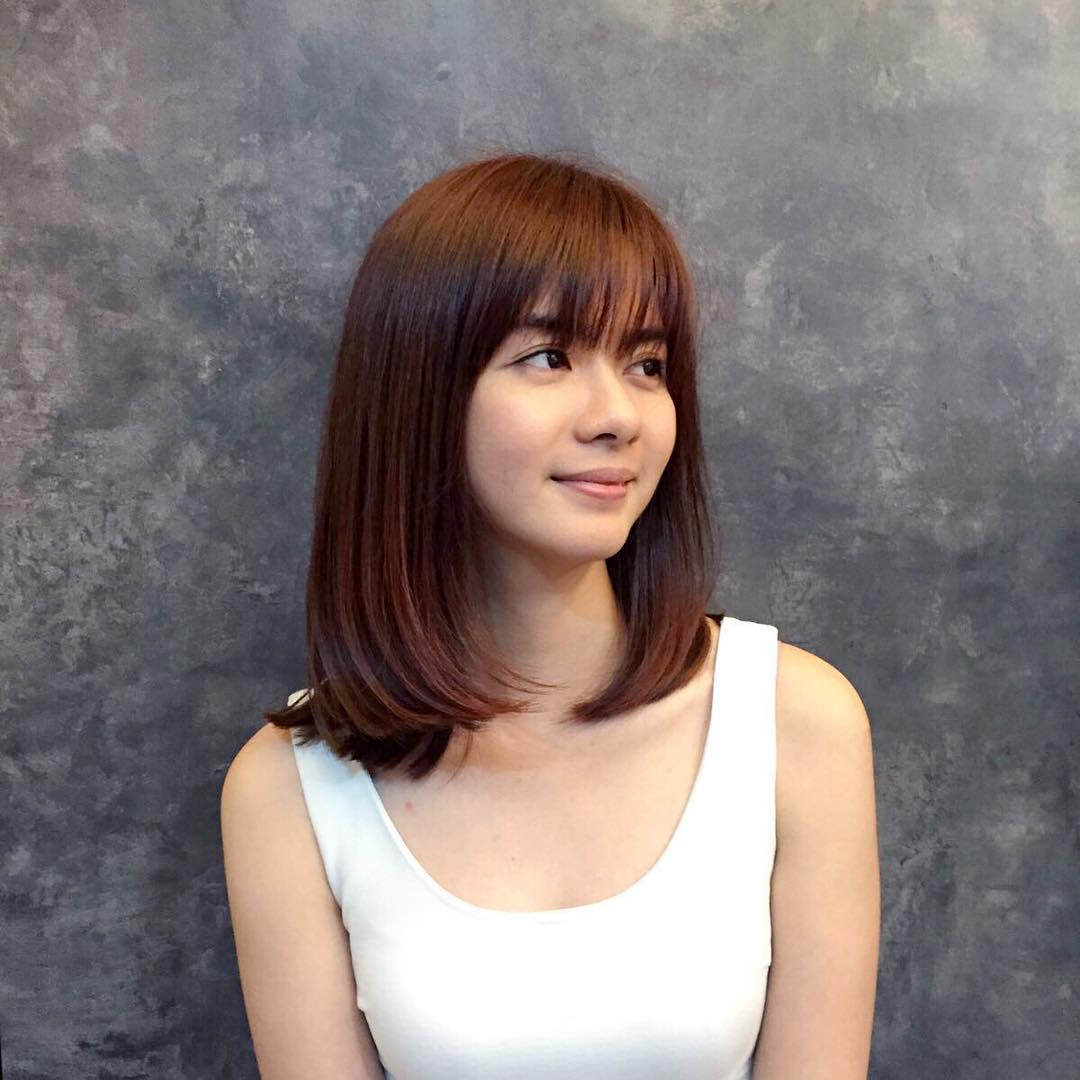 If you've always wanted to try a hairstyle with bangs, pairing your bob with bangs is a great way to do it. Bangs only add to the cute and carefree style of a bob. Also, they can even help the cut appear more evenly balanced.
Medium balayage bob hairstyle for thick hair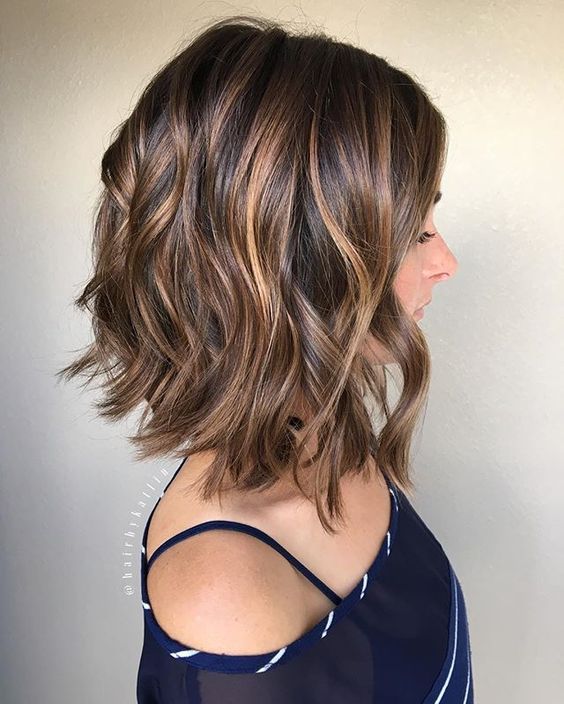 Try curling your bob like you would longer hair. Create gorgeous, loose curls using small sections of hair and a thin curling iron. However, make sure to add plenty of hair spray to keep your curls looking fresh all day long.
Chic messy brunette choppy bob with chocolate balayage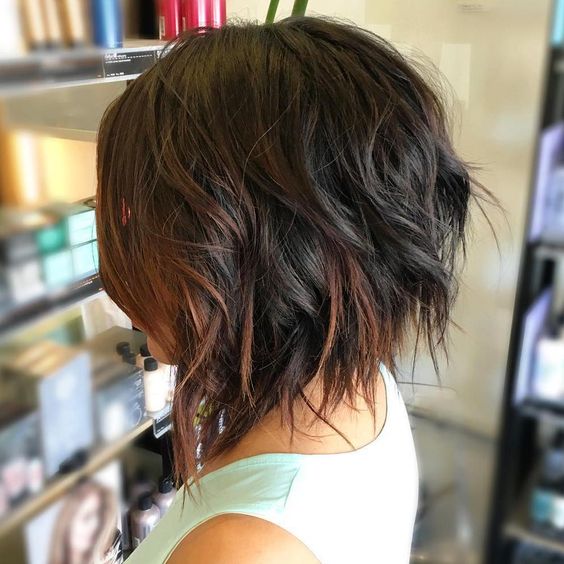 Side view of soft wavy curly bob hairstyle with mahogany lowlights & soft Carmel highlights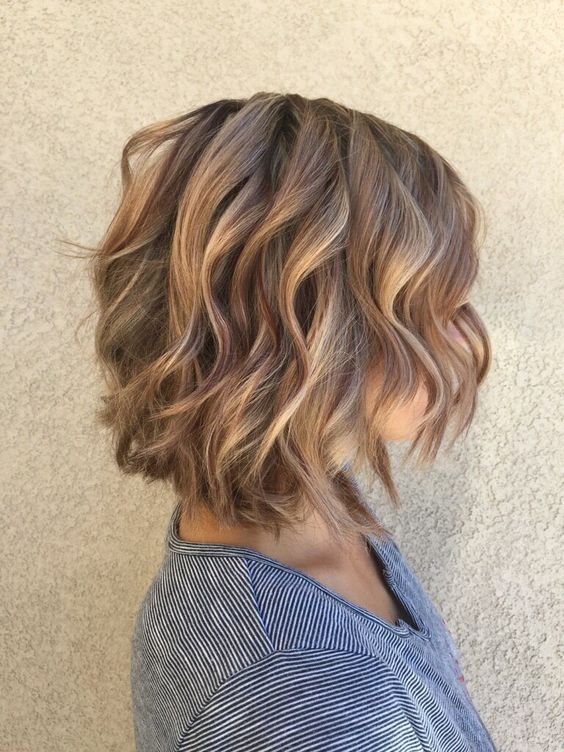 via pinterest
Highlights and lowlights mahogany lowlights and soft Carmel highlights with a layered Bob hairstyle and soft beach waves by Janna Preston at the Colour Parlor.
Blonde highlights/bayalage bob hairstyle for fine thin hair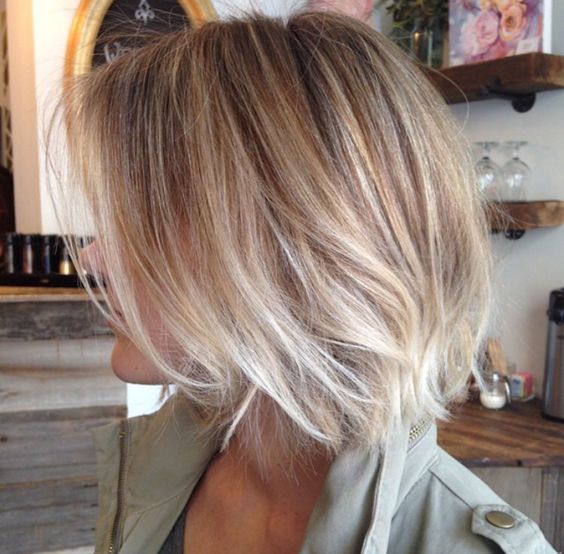 Trendy Graduated bob hairstyle with layers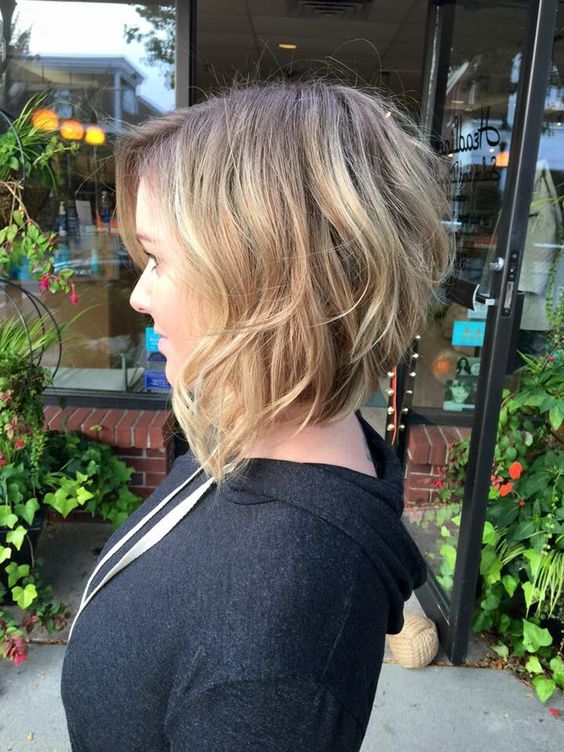 Hottest short wavy balayage bob hairstyle for women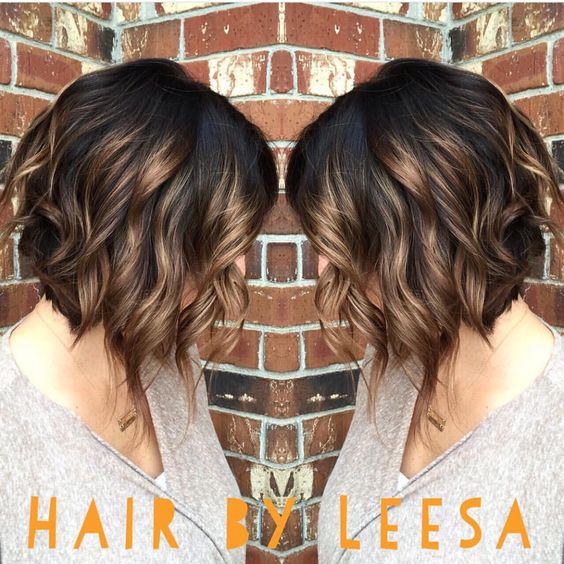 Gorgeous balayage bob haircut for women with medium and thick hair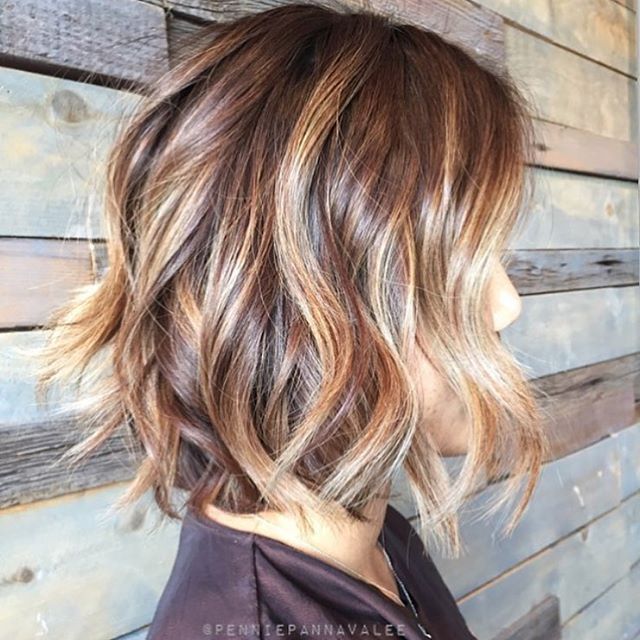 instagram by @penniepannavalee
Trendy short ombre balayage bob haircut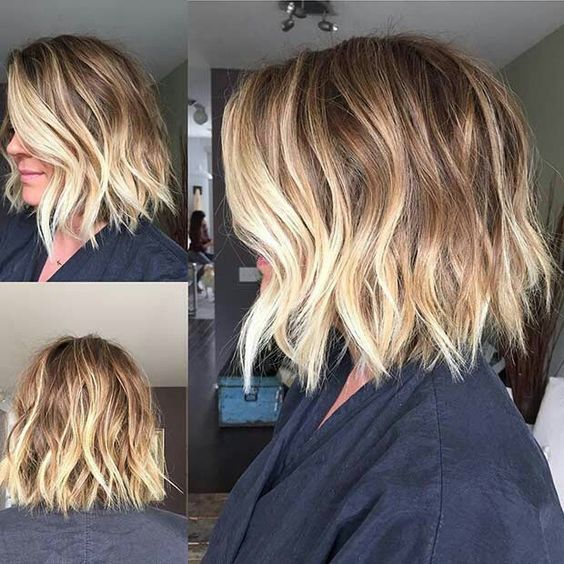 Wavy lob hairstyle with bronze blonde and light brunette balayage and babylights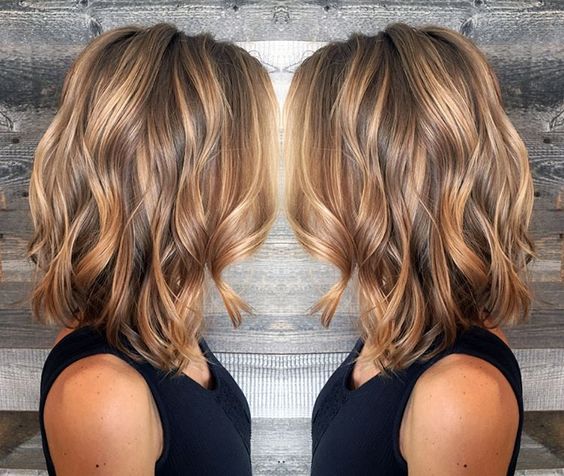 wavy lob paired with bronze blonde and light brunette balayage and babylights by Lynsey Good at Matthew Michael's Portfolio salon. photo by @mmseportfolio
Messy Bob Hairstyles for Your Trendy Casual Looks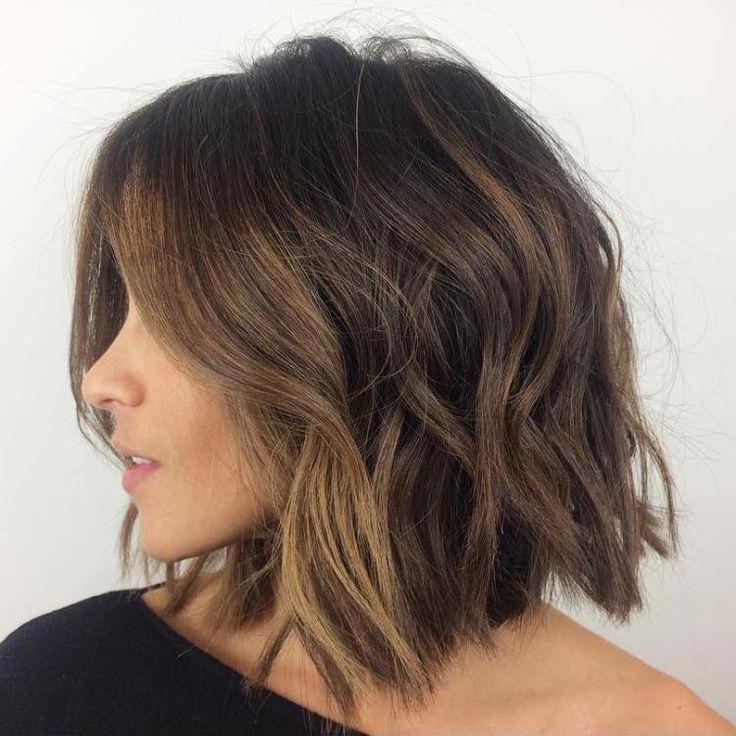 Cute Asian girls short bob haircut with bangs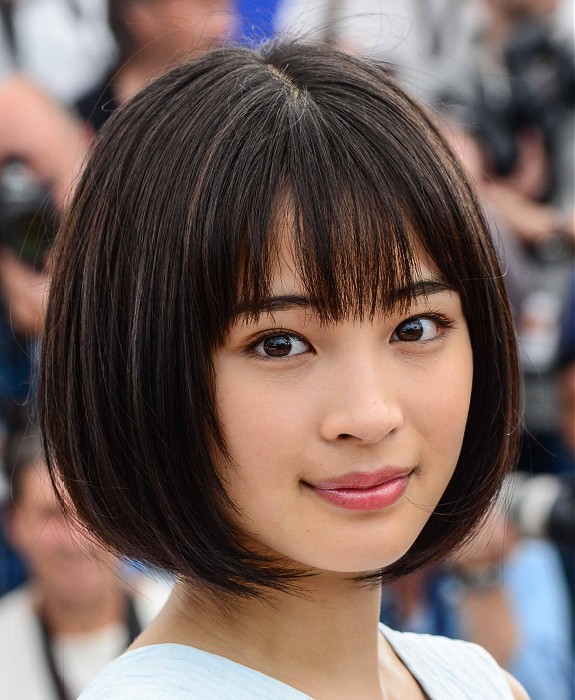 Celebrity short hair trends- the classic round bob haircut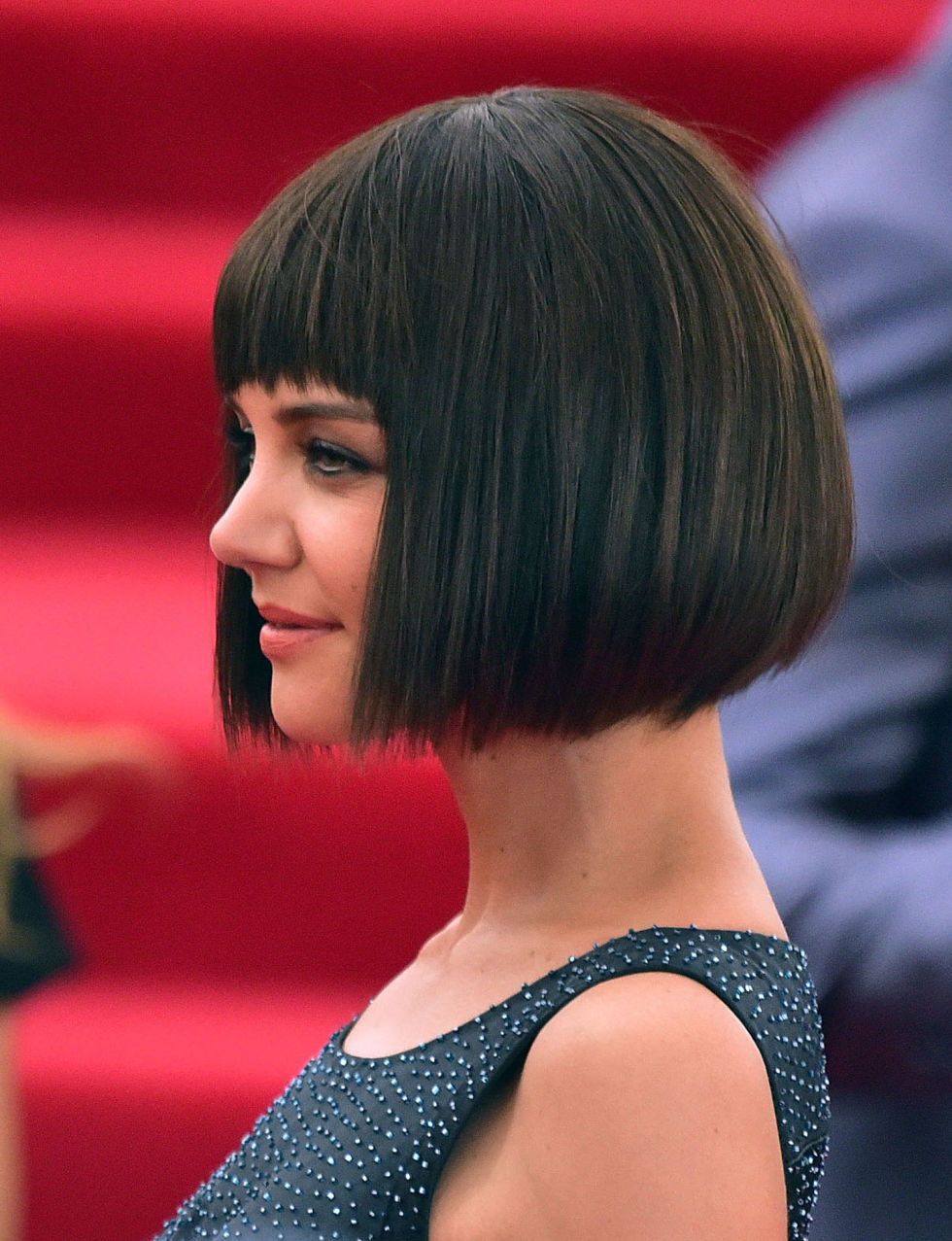 via Marie Claire
Copper balayage & razored bob hairstyle for women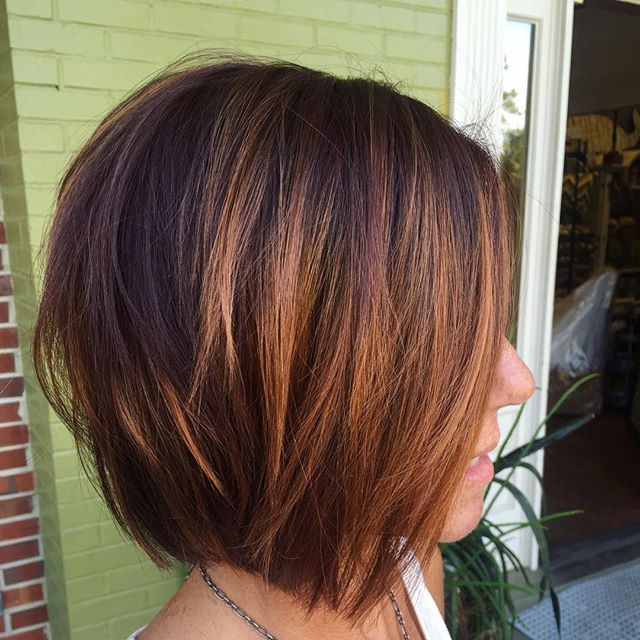 Brunette balayage razor bob for thick hair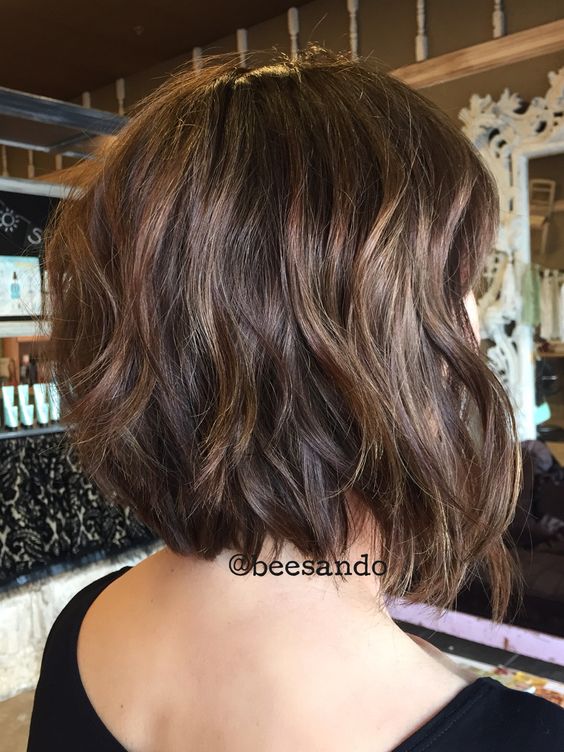 Layered bob hairstyle for medium thick hair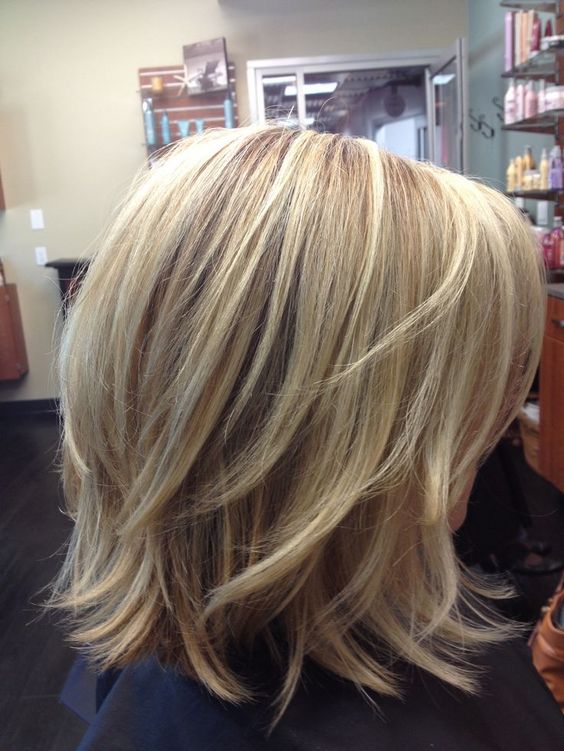 Layered A-line bob hairstyle with long bangs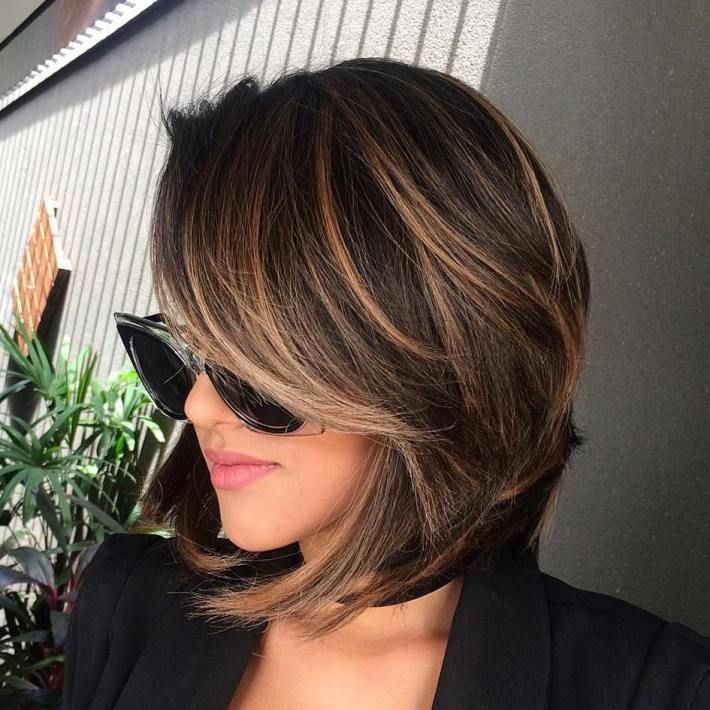 Casual lob hairstyle – long bob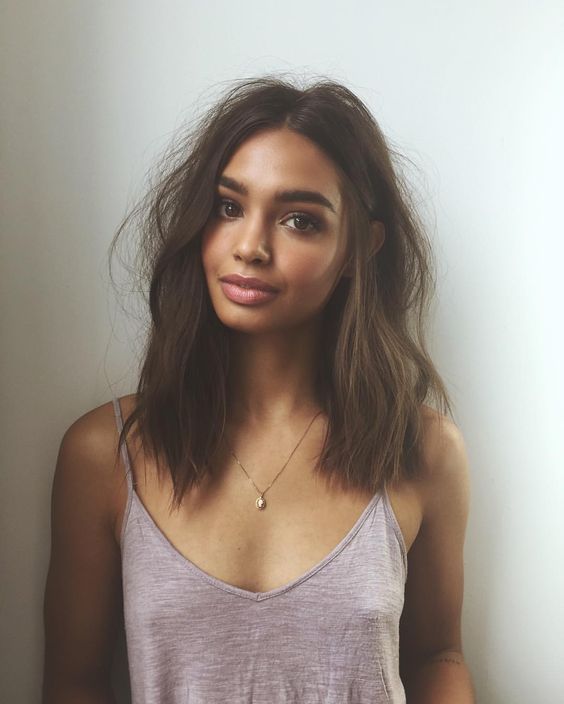 Wavy curly lob hairstyle (long bob) for women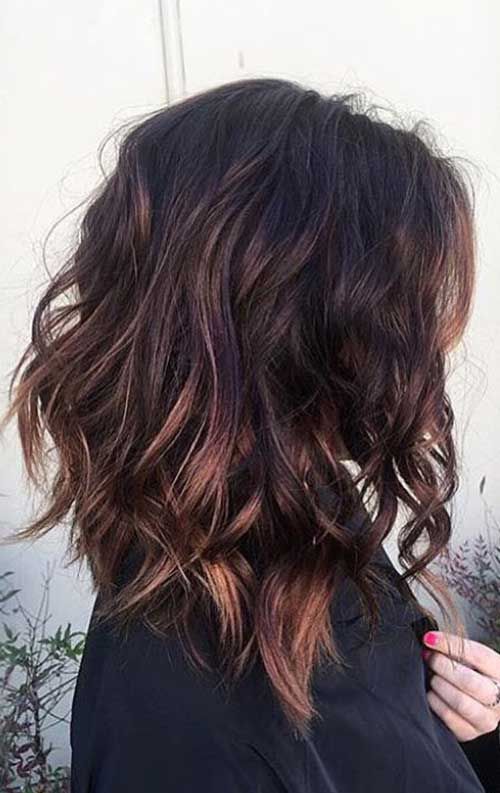 Casual messy long bob hairstyle (lob)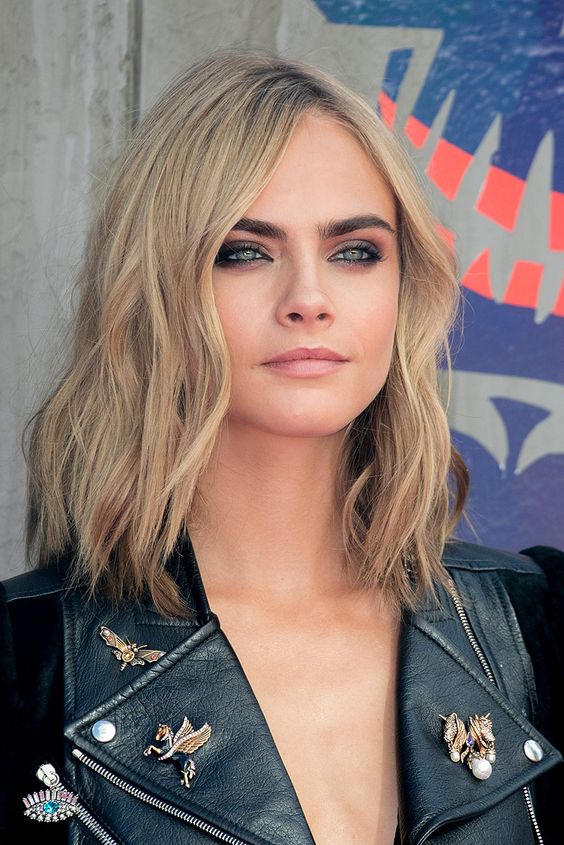 Trendy dark to blonde ombre balayage long bob hairstyle (lob)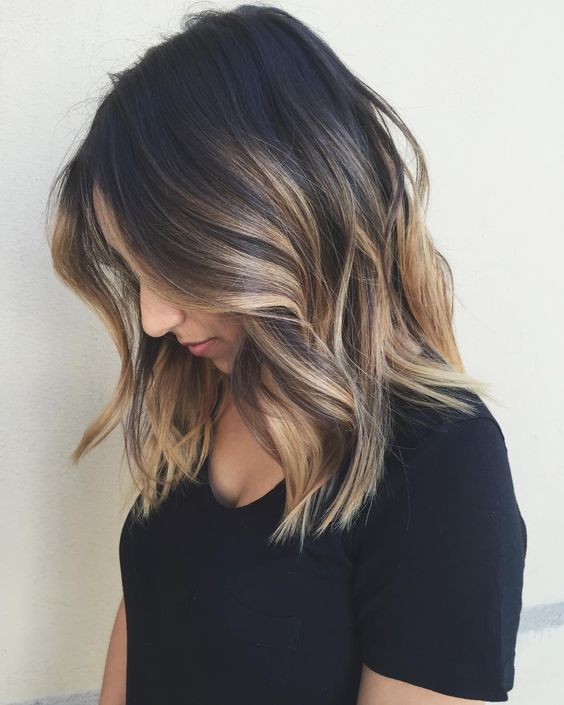 Classic bob hairstyle for women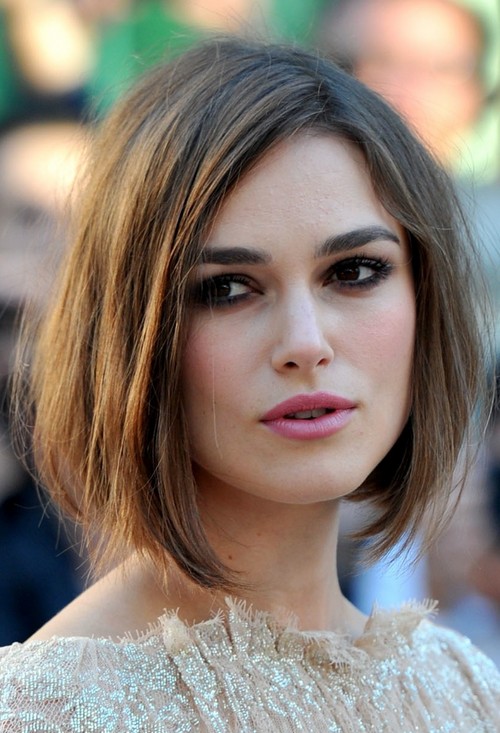 Bob hairstyle with bangs for African American women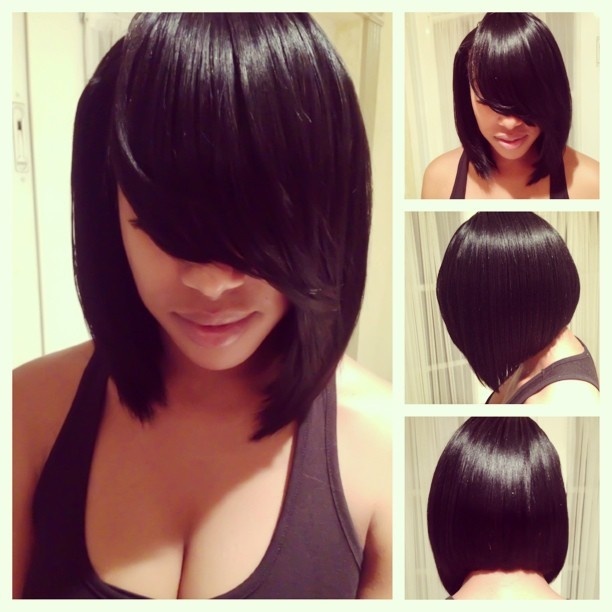 Tousled black bob hairstyle for female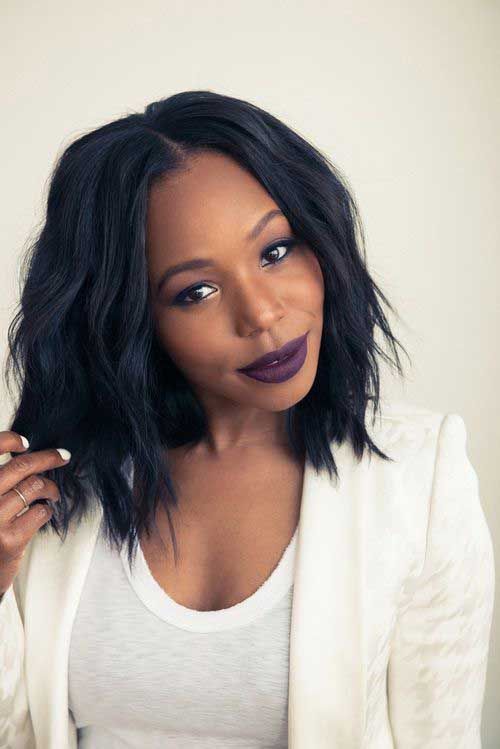 Medium red curly bob hairstyle with bangs for African American women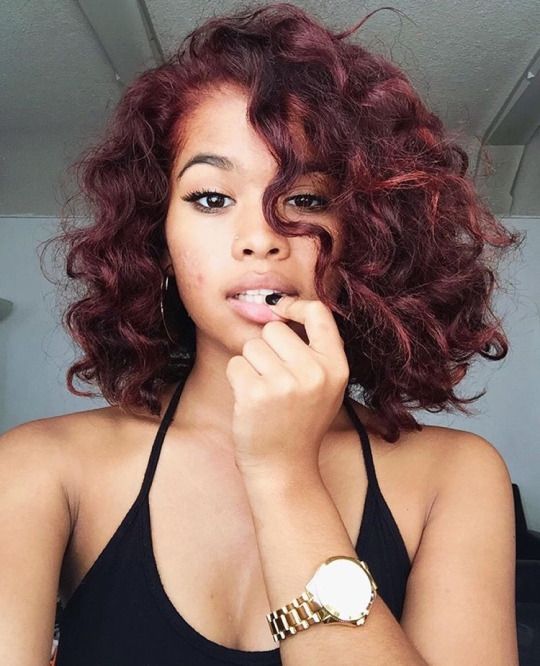 ##Long bob hairstyle for women – classic lob hairstyle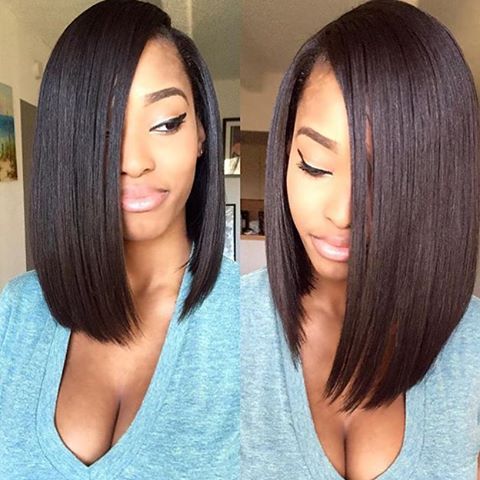 Dark to green weave bob hairstyle for African American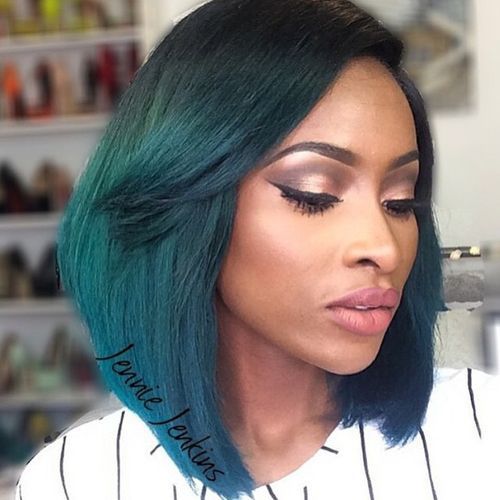 Edgy feather bob hairstyle with long bangs for thick hair