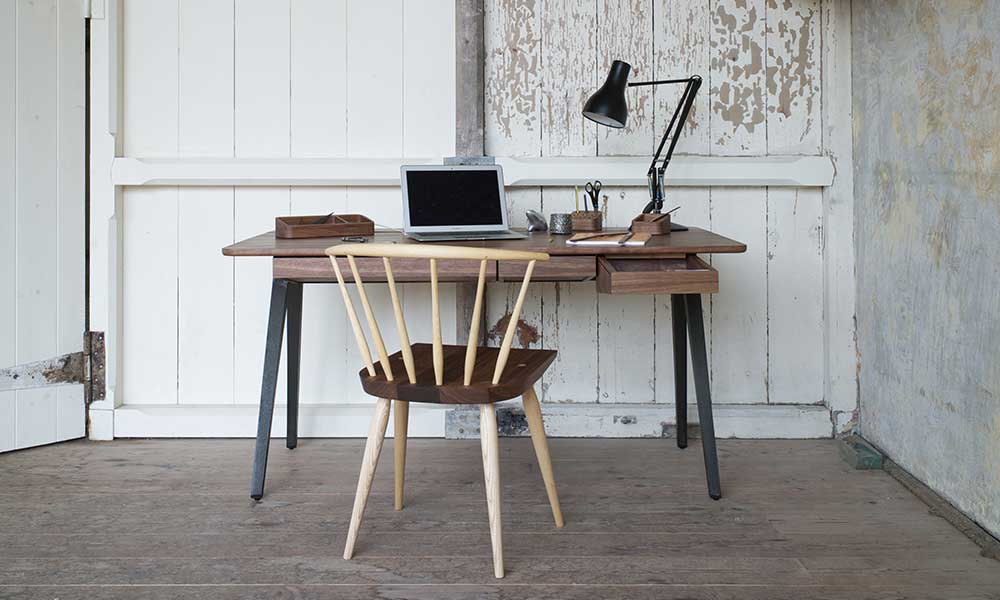 Everyone needs a little light in their life from time to time. A desk lamp can provide the perfect amount of illumination for many tasks that don't require a large light but can't be completed in total darkness. The main light in a room is just too bright in many situations. You don't always need four bulbs burning a hole in your eyes when you're just trying to read a book. Excessively bright lights aren't just a slight annoyance, either. At nighttime especially, using too bright of a light can damage your eyes and even prevent you from falling asleep. Desk lamps are a great solution to this problem because they provide just enough light to see by without overpowering your senses and messing with your sleep cycle.
You can put your desk lamp on your vanity, night table, or any other flat surface in a room. When you want to read, write, fill out paperwork, or complete any other task that requires a bit of light, you can turn to your trusty desk lamp to give you everything you need. Compact, portable, and effective, a desk lamp is a source of light everyone needs in their home.
Read the following best desk lamp reviews to find your favorite one.
8. V-Light Classic Desk Lamp 
If you've ever pictured a classic scholar or novelist reading or writing by the glow of a desk lamp, this desk lamp would be it. The lamp has a very classic design in the style of a traditional banker's lamp.
It features a metal construction and is decked out with an amber glass shade that has been crafted by hand. Plus, the lamp also includes a delicate bronze finish with hand-painted accents that add to its antique, quaint look. Despite its classic external appearance, the lamp is modern in its functionality. It is extremely powerful and is compatible with energy-saving bulbs to save you both energy and money.
7. Tomons Swinging Desk Lamp – Desk Lamp on Amazon
This desk lamp has a quirky, whimsical design and construction. Unlike many other flimsy, plastic lamps, the body of the lamp is crafted from top-quality solid wood. Its cable is coated in a nylon covering that prevents it from getting damaged and helps it be more flexible. This lamp's design is simple and has a unique flair with its colored accents and wood construction.
Beyond its appearance, the lamp is extremely useful. Its body is adjustable in both angle and height for customizable use and easy storage. Plus, the entire lamp is compact and portable so that you can take it with you when you travel or move it from place to place when necessary.
6. Newhouse Lighting Dimmable Desk Lamp – office Desk Lamp
This desk lamp from Newhouse Lighting is both a tabletop light source and a charging port all in one. It is compatible with an energy-efficient LED light that can last for more than twenty years with frequent use without burning out. The light is very bright when you nee it to be, but it can be dimmed according to your preferences and features five levels of possible brightness.
The body of this desk lamp is very sleek and modern. It is compact and does not take up too much space on a desk or other flat surface. Plus, the lamp features an adjustable silicone neck that allows you to position the light exactly where you want it to shine. When you need to charge your laptop or smartphone while you're reading or working, there's no need to worry. This lamp includes a built-in USB charging station that is compatible with most electronics that can be charged using a USB cord.
5. Simple Designs Basic Desk Lamp – Cheap Desk Lamps
If you're looking for a classic desk lamp, this is the one for you. It might have a basic design, but that doesn't mean that this lamp doesn't have all of the functionality you've been searching for in a tabletop light. After all, fancier doesn't always mean better.
The lamp has a simple painted metal construction with a single on/off switch for no-nonsense operation. It features a hose neck that is completely flexible in order to allow you to move and adjust it to your positioning needs and preferences.
4. Limelights Organizer Desk Lamp – Desk Lamp for Kids

This special desk lamp doesn't just help you see when it's dark in your room. It helps keep you organized, too. The lamp features a built-in desk organizer at its base. This organizer includes eight compartments that allow you to store your essentials and even stand up your iPad or book for easy access. Plus, the organizer base of the lamp prevents its base from wasting space on your desk or other flat surface.
This lamp is fun as well as functional. It comes in a variety of bright colors, including lime green, orange, pink, and red. With a plastic construction and a flexible neck, the lamp is fully adjustable and allows you to position the light source exactly where you need it.
3. Boston Harbor Desk Lamp – Modern Desk Lamp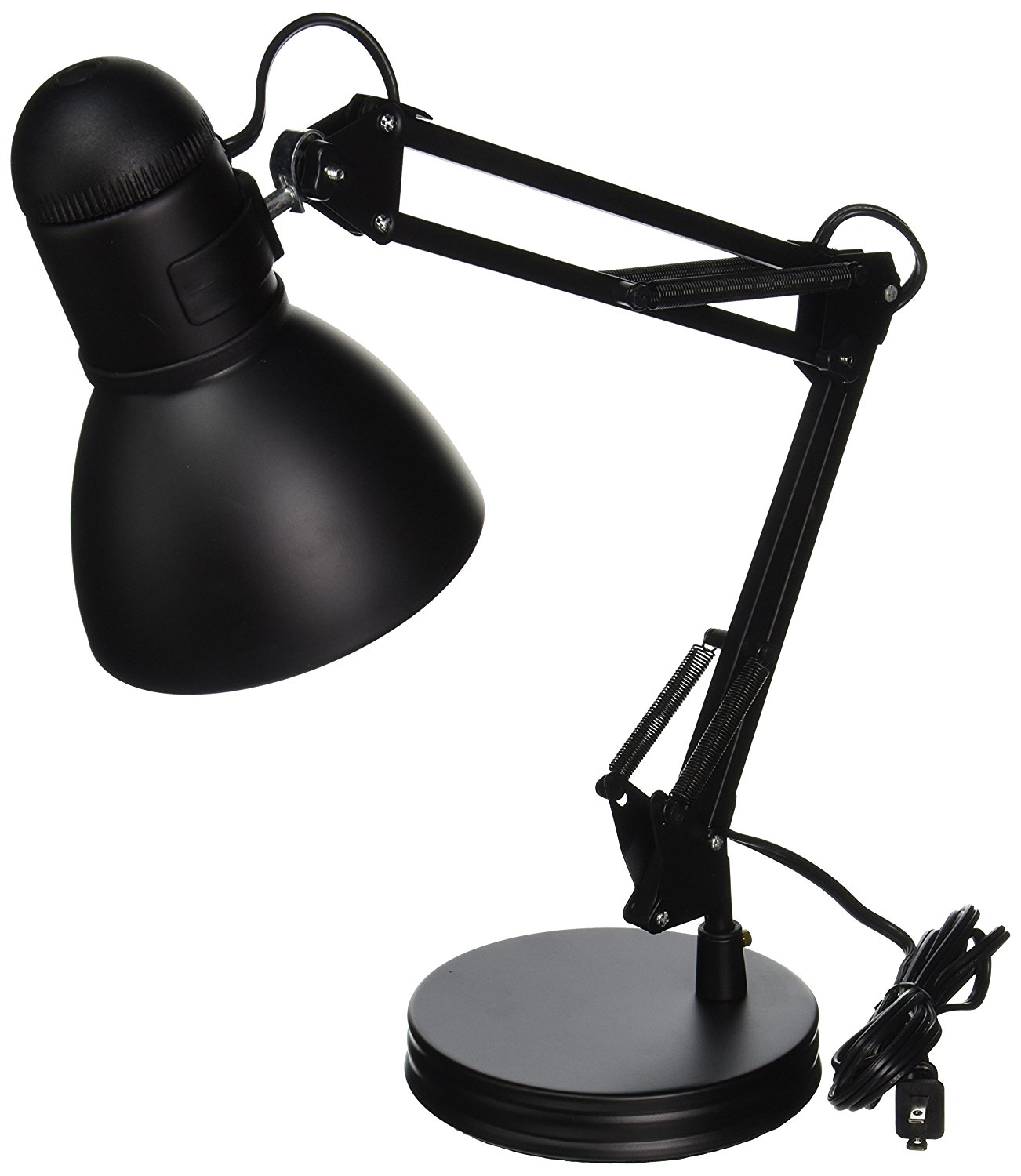 Your desk space is valuable. In order to save you as much room as possible, this desk lamp is designed to take up very little space on your desktop or other flat surface. It has a sleek and unobtrusive metal construction with a black or white finish. The base of the lamp is small and circular and its neck is flexible for easy adjustment.
The height of the lamp can also be adjusted up to twenty-six inches to meet your needs and preferences. It is compatible with a standard 60 Watt lightbulb and features a regular-sized bulb socket for your convenience.
2. LAMPAT Dimmable Desk Lamp – Cool Desk Lamp
Desk lamps home depot. This desk lamp features a simple construction and extremely useful functionality. It includes four different lighting modes that are equipped with five different levels of brightness. No matter how much light you need at any given time, this desk lamp has you covered.
The lamp includes an LED light bulb. Not only does this bulb save you plenty of energy and money, but it can last for up to twenty-five years with normal use. In order to save you even more power, the lamp turns itself off automatically after one hour. The LED lighting that this lamp provides is natural and does not damage your eyes or disturb your sleep cycle, even if you're working or studying late into the night. As an added bonus, the lamp includes a USB charging port for all of your essential electronics.
1. TaoTronics Desk Lamp – Led Desk Lamp
This desk lamp is a slim and energy efficient table light. It has an extremely modern design that allows it to fit in with almost any home decor. The lamp is compatible with LED bulbs that cut down the money you spend on energy for it by seventy-five percent.
The lamp provides however much light you need for  a specific task. It can be dimmed depending on your needs and preferences and features seven different levels of brightness. On each brightness level, the lamplight does not flicker at all in order to provide you with comfortable light by which to read, work, and more.
All of your lighting woes can be solved with a simple desk lamp. These tabletop lamps can instantly transform your workspace, reading nook, or any other area of your home that just needs a bit more light.