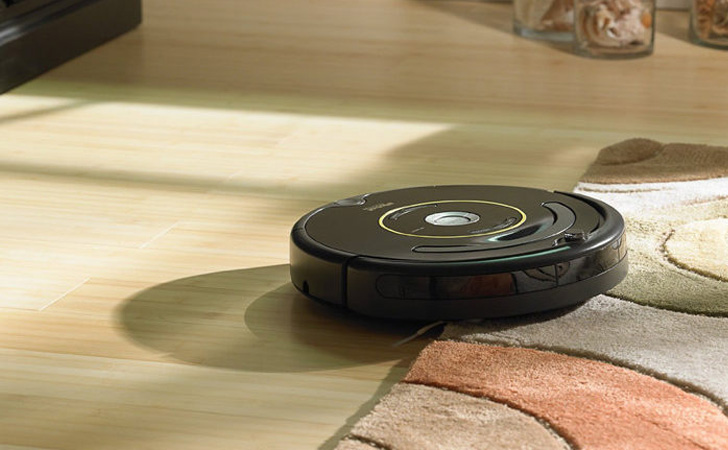 Cleaning your house or apartment is no one's favorite chore. Unfortunately, it becomes an inevitable necessity when the dirt and dust start to pile up in a noticeable fashion. However, you've likely got a busy schedule and plenty of things you'd rather do than spend time vacuuming. When this is the case, keeping your home clean can be extremely difficult. Don't let the dust bunnies take over your living room or spend money on housecleaning services.
Instead, keep reading the following cleaning robotic vacuums reviews to learn more about the top rated best robotic vacuums that can take the effort and the hassle out of cleaning.
10. bObsweep Standard Robotic Vacuum Cleaner and Mop
This smart robotic vacuum from bObsweep is an all-in-one triple floor cleaner. It can vacuum, mop, and UV sterilize your floors all at the same time. Furthermore, it is designed to easily accommodate all floor types, including hardwood floors, carpeting, and tile floors.
In order to fit your busy schedule, this robotic vacuum takes care of everything for you. It charges itself automatically and conforms to a personalized cleaning schedule to meet the needs of you and your home. Plus, this vacuum's dustbin has a large, one-liter capacity to minimize frequent emptying.
9. 

bObi Pet Robotic Vacuum Cleaner
Our beloved pets become a part of our families. However, they can also be some of the most guilty culprits when it comes to excessive, unsightly dirt and hair scattered around your home. This robotic vacuum is here to save the day. It is specifically designed to clean up the messes your pets leave behind.
The vacuum sweeps, mops, vacuums, HEPA filtrates, and UV sterilizes the floors in your home all at the same time. Its dustbin is fully washable for easy clean-up. Plus, the vacuum comes with a digital barrier in order to prevent it from sucking up anything it shouldn't.
8. 

Neato Botvac D80 Robot Vacuum for Pets and Allergies – Cleaning Robot 
The dust, dirt, and germs that naturally accumulate in your home over time can cause your allergies to have a field day. You shouldn't have to worry about constantly coming into contact with allergens in your own home. This robotic vacuum can help.
The vacuum is designed with a special D-shaped construction. This unique design allows it to pick up pet hair, dust, dirt, and other potential allergens from every nook and cranny. Plus, it is equipped with a smart navigation system that allows it to clean your home evenly without missing a spot.
7. 

Rollibot Robot Vacuum Cleaner with UV Sterilization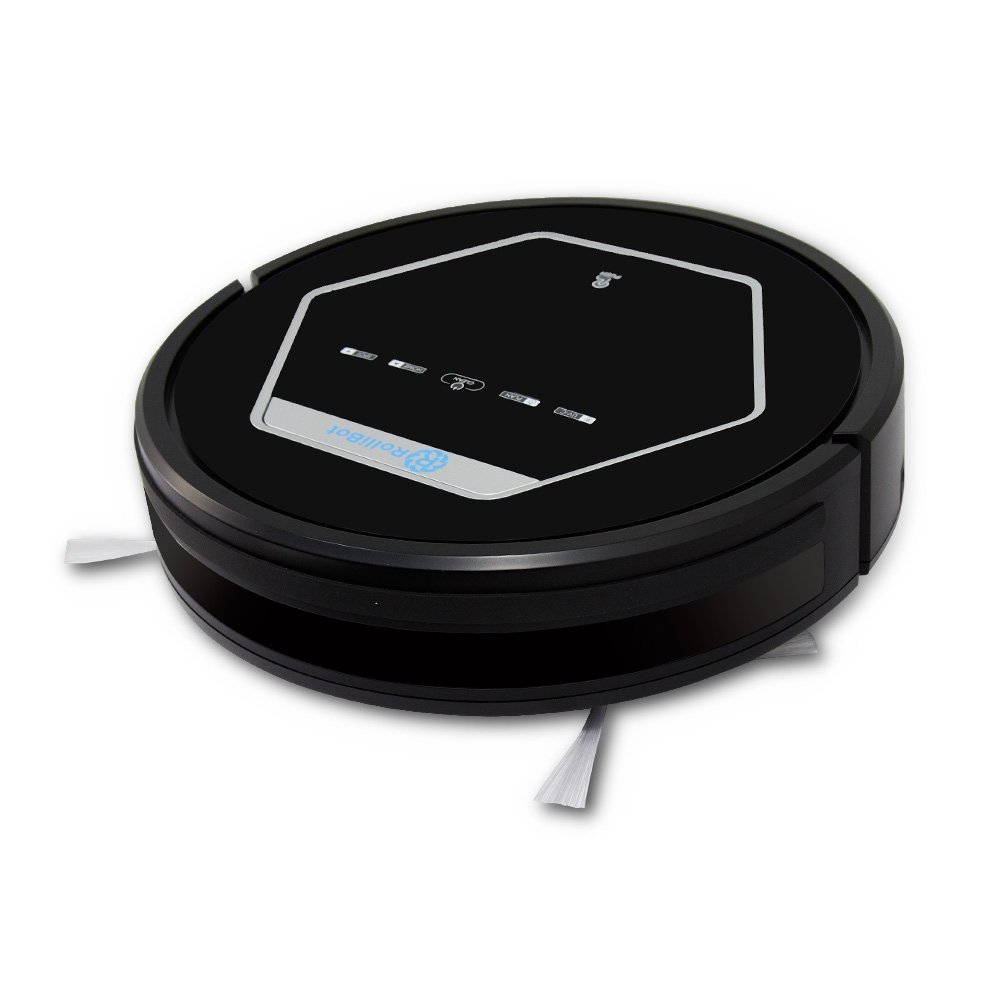 Equipped with a lamp that automatically UV sterilizes your flooring, double-sided brushes, and high-powered suction, this robotic vacuum is ready to clean your floors until they shine. Along with vacuuming capabilities, the vacuum can also mop your floors with its included mopping attachment.
The vacuum recharges automatically using a self-charging battery. Its battery allows it to clean for up to one hundred minutes at one time. It can be directed using a remote control for easy navigation in order to ensure that your home gets thoroughly cleaned with as little effort on your part as possible.
6. 

ILIFE V5s Robot Vacuum Cleaner with Water Tank Mopping
This robotic vacuum is constructed with a super powerful motor that sucks up everything from dirt and dust to course pet hair. The motor can be turned to different settings in order to clean your floors as thoroughly as possible.
This vacuum brings robotic mopping to a new level. It is equipped with an auto damp mopping spa that is designed for use on hardwood flooring. Plus, it's quiet, efficient, and has a slim design that allows it to maneuver itself into the hardest-to-reach areas of your floors.
5. 

Anker RoboVac 10 Self-Docking Robotic Vacuum Cleaner with Drop-Sensing Technology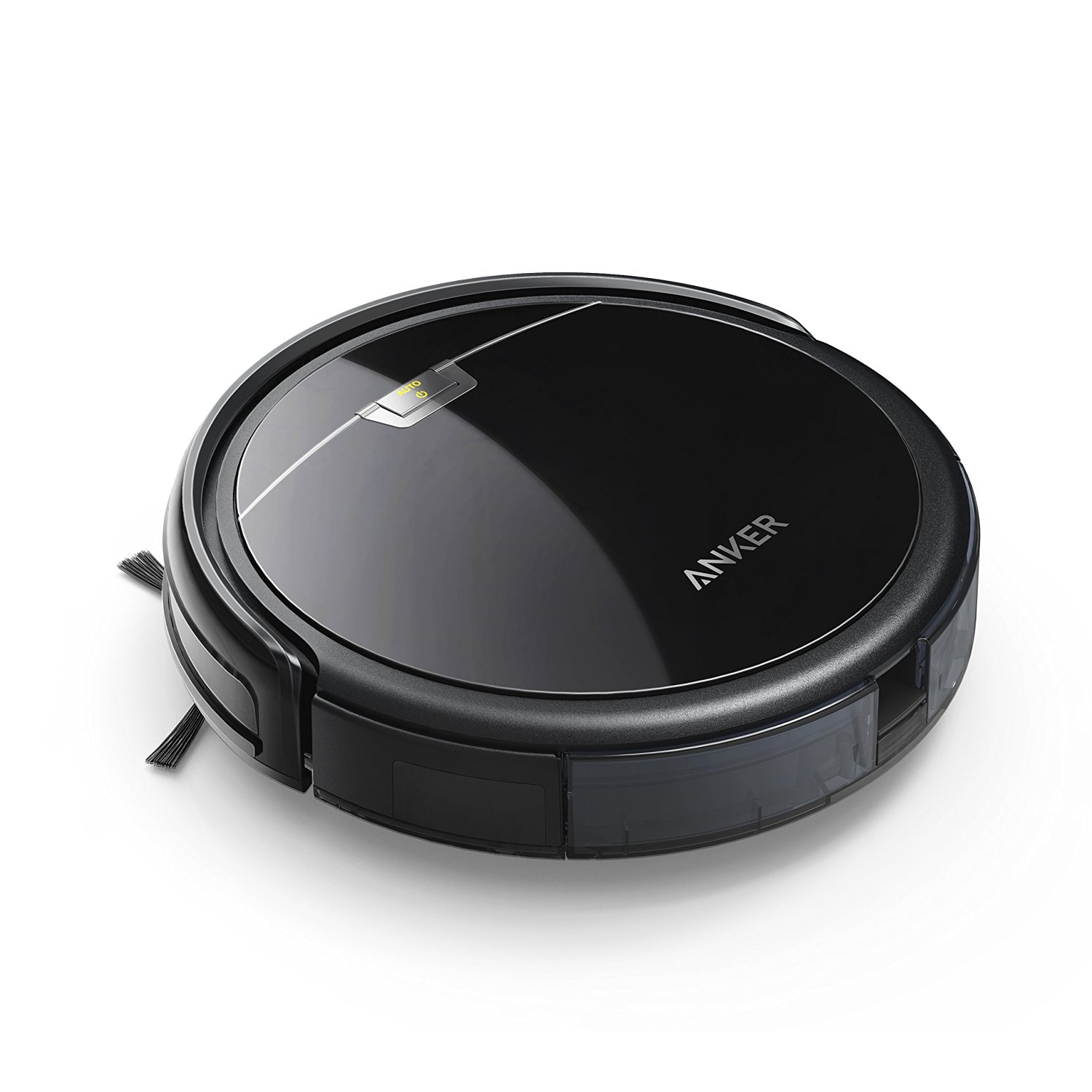 This robotic vacuum is equipped with three different cleaning modes: auto, spot, and edge. These different settings allow the vacuum to clean all areas of your home as thoroughly and efficiently as possible. The vacuum is equipped with side brushes, powerful suction technology, and a rolling brush. These tools allow it to picks up dirt and dust from your floors just like a standard vacuum cleaner.
When it's done cleaning, the robotic vacuum automatically returns itself to its charging dock. It also comes with an included remote control so that you can direct it where you need it to go at the push of a button.
4. 

ILIFE A4 Robot Vacuum Cleaner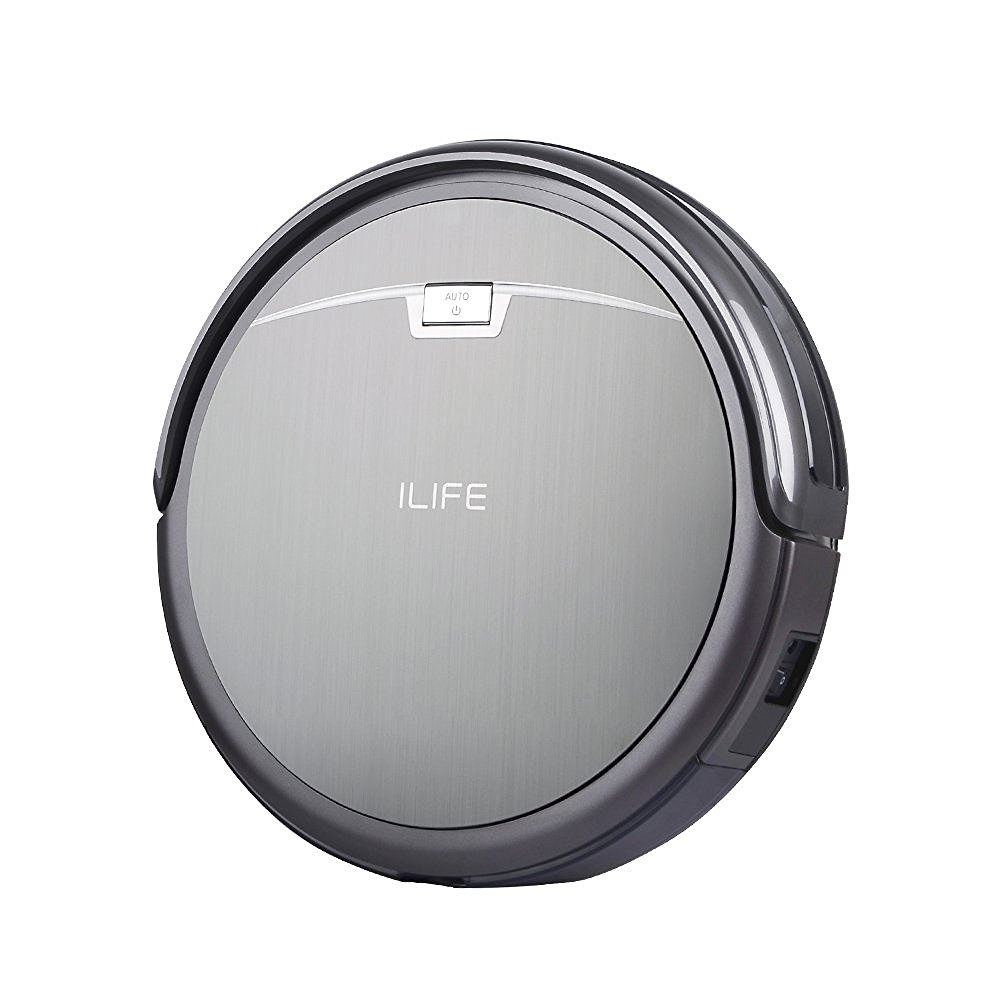 Designed for use on carpeting, tile, hardwood, and laminate floors, this robotic vacuum is compatible with almost all types of flooring. It is equipped with a very powerful motor and a three-step cleaning system that allows it to clean your floors as deeply as possible.
Constructed with a top-quality battery, this robotic vacuum can run continuously for up to one hundred fifty minutes without fading or losing cleaning efficiency. When it needs to be recharged, the vacuum docks itself automatically. Plus, it is designed with a programmable schedule. This schedule allows you to direct the vacuum to clean your house when it is most convenient for you and your schedule.
3. Cleaning Robot-  

ILIFE V3s Robotic Vacuum Cleaner for Pets and Allergies Home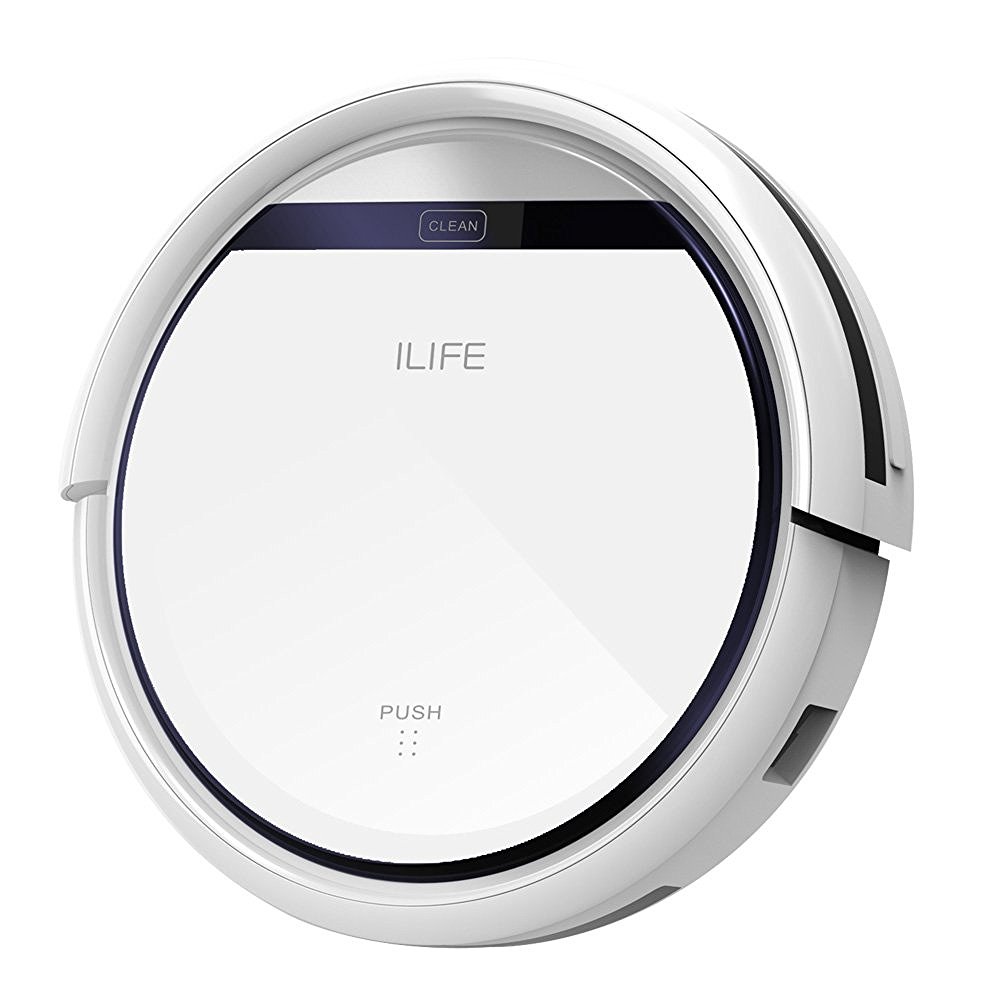 Vacuuming, sweeping, and mopping all of the floors in your house can easily be a chore that takes multiple hours. This robotic vacuum can thoroughly perform all of these cleaning chores on your home's flooring simultaneously. Plus, it is specifically designed with pet hair technology. This technology allows it to hone in on fur and dirt your pet has left behind in order to leave your floors spotless and mess-free.
Constructed with an extremely slim design, the vacuum can fit under couches and beds and fit into other hard-to-reach places. It is equipped with a programmable schedule and sensor technology. This technology specifically prevents it from running into walls or furniture as it cleans. Furthermore, this vacuum is self-charging and comes with a remote control for easy operation.
2. iRobot Roomba 770 Robotic Vacuum Cleaner – Mopping Robot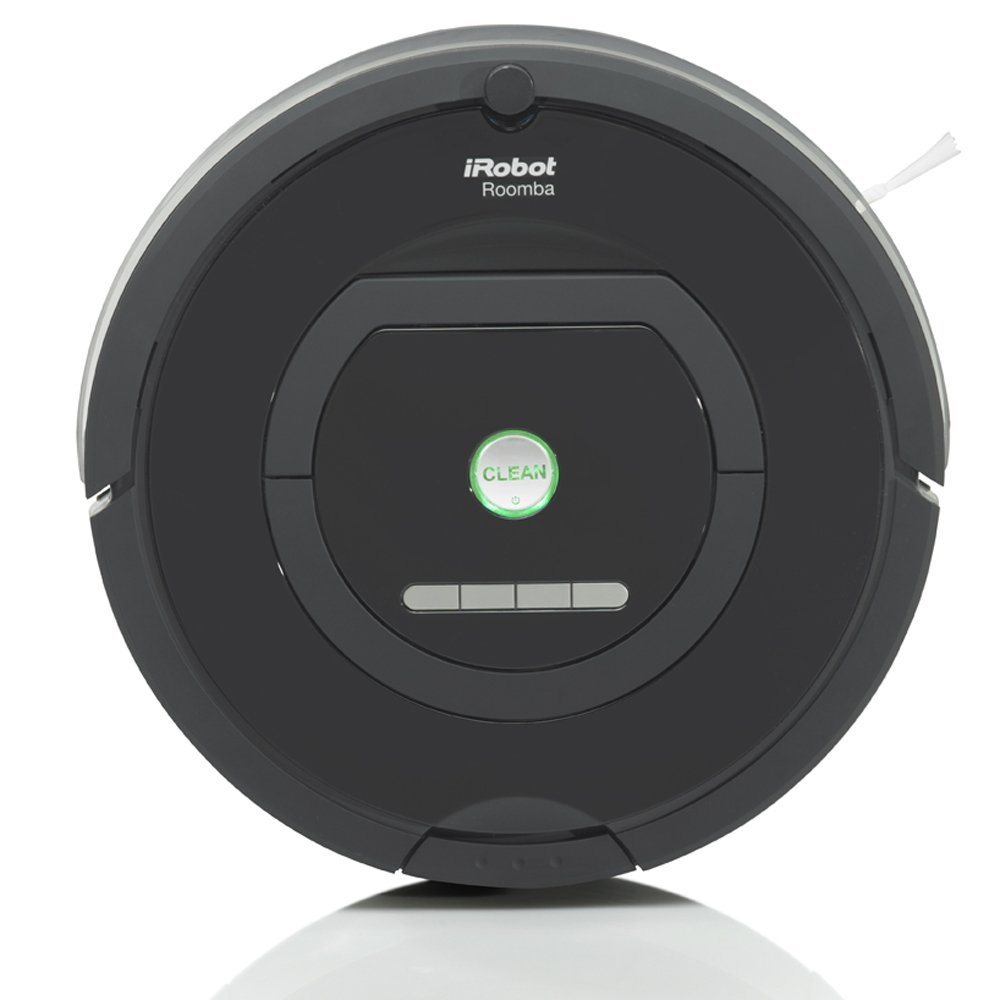 This robotic vacuum is equipped with some of the smartest, most innovative navigation technology on the market. This navigation technology is known as iAdapt Navigation. It allows the vacuum to maneuver effortlessly around the changing environment of your home in order to clean your floors thoroughly and efficiently.
Depending on the needs of you and your home, you can schedule this robotic vacuum to make its cleaning rounds up to seven times per week. Plus, if you're ever in need of an emergency cleaning session, all you have to do is press the "clean" button on the robot. It will clean for you while you sit back and let it do its work.
1. Cleaning Robot – 

iRobot Roomba 650 Robotic Vacuum Cleaner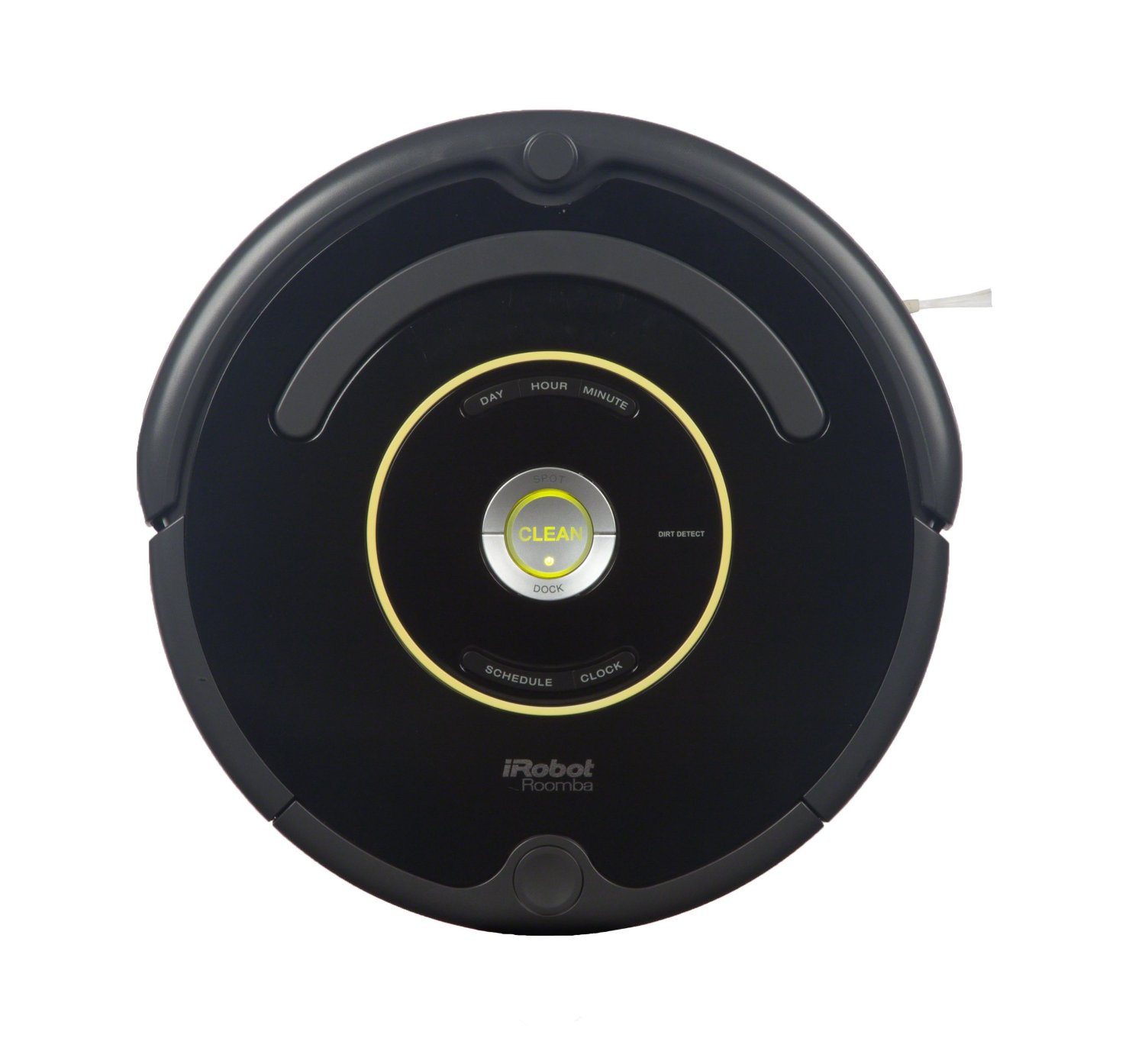 This robotic vacuum is designed with a three-stage cleaning system. It agitates, brushes, and suctions your floors in order to clean them as deeply and as thoroughly as possible. Plus, it is compatible with all floor types, including hardwood floors, laminate, tile, and carpeting.
This robotic vacuum is equipped with iAdapt Navigation technology in order to clean all areas of your home that need attention. Plus, it is self-charging and automatically returns itself to its dock when it is finished cleaning or is in need of a battery charge.
Keeping your home clean shouldn't have to be one more time-consuming chore in your life. So, the next time you're feeling overwhelmed by your perpetually dirty floors, try one of the top ten best robotic vacuums from this list to alleviate your cleaning woes effortlessly.