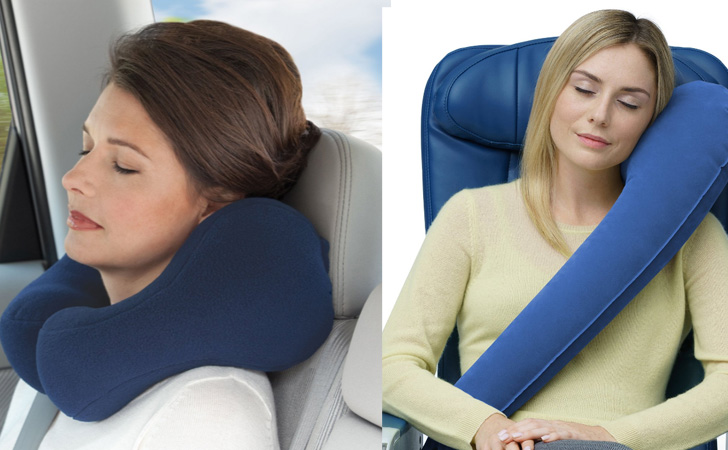 If you frequently have to go on business trips for your career or live several states away from your closest family members, traveling is often a necessity. Traveling can be fun, but it can also be extremely uncomfortable. One of the most dreaded parts of traveling is trying to sleep while you're on the road. Most public forms of transportation, such as trains, buses, or airplanes, are woefully not conducive to sleep or rest of any kind. No matter how soft the seats might look on an airplane, chances are good that you'll be hard-pressed to get yourself into a comfortable position while sitting in one.
Travel pillows can be the perfect solution to this problem. These miraculous pillows are designed specifically for use while traveling. They support your head, neck, and back to prevent pain and soreness and promote comfort even when you're stuck in the most uncomfortable of seats. Even if you're not planning on taking a nap, you might find yourself using one of these pillows in order to prevent your neck from getting a crick during a long flight. However, you'll be surprised how easy it is to fall into an unplanned restful sleep when you're curled up against a top-quality travel pillow.
Read the following Travel Pillow reviews to find your favorite one.
9. Travelrest – Ultimate Travel Pillow / Neck Pillow – Lean Into it To Sleep – Fall Asleep Faster, Stay Asleep Longer – Rolls Up Small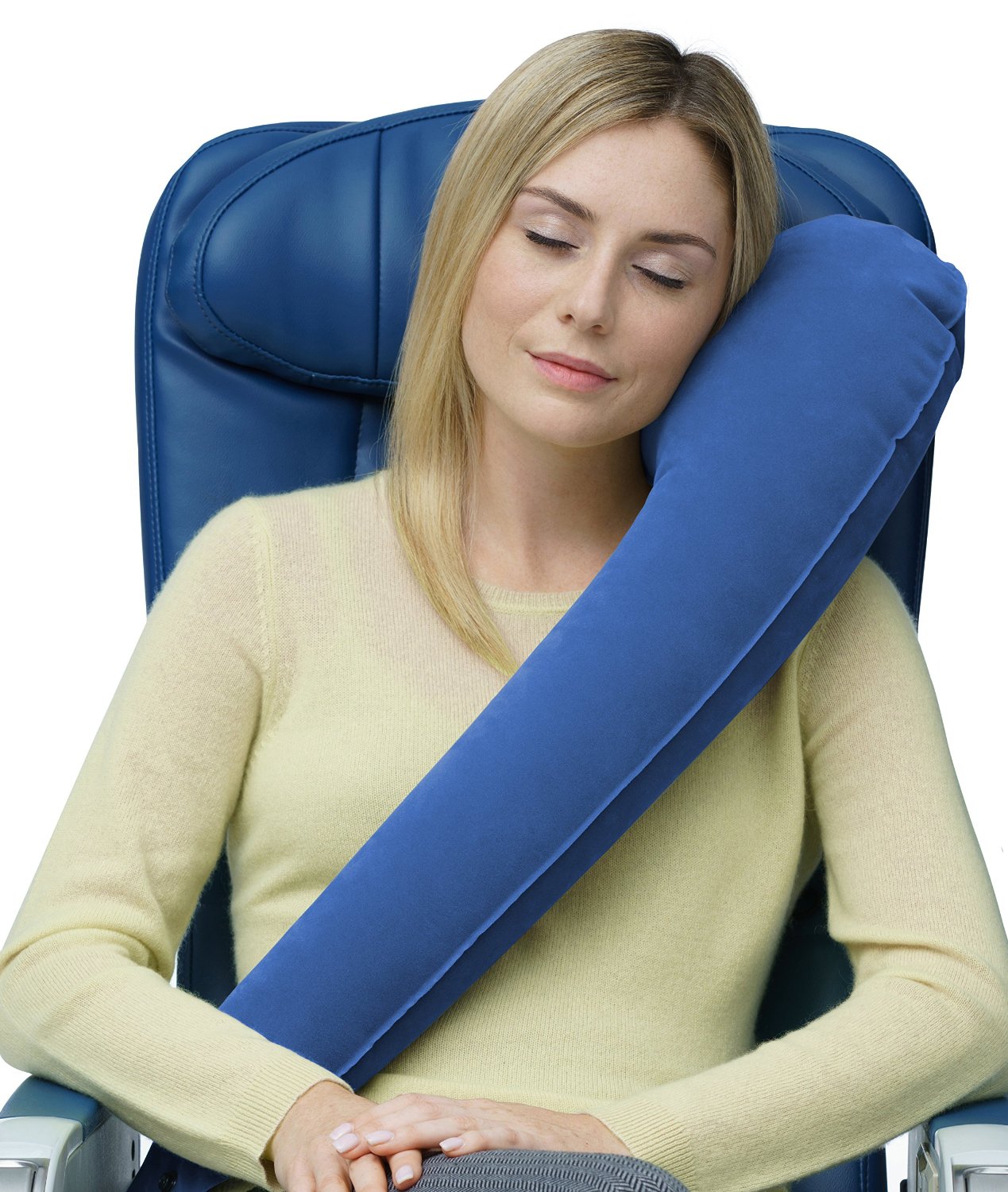 The only pillow that provides FULL LATERAL SUPPORT for the upper body making it easier to relax, fall asleep, and stay asleep longer.
8. MyPillow Inc Travel Pillow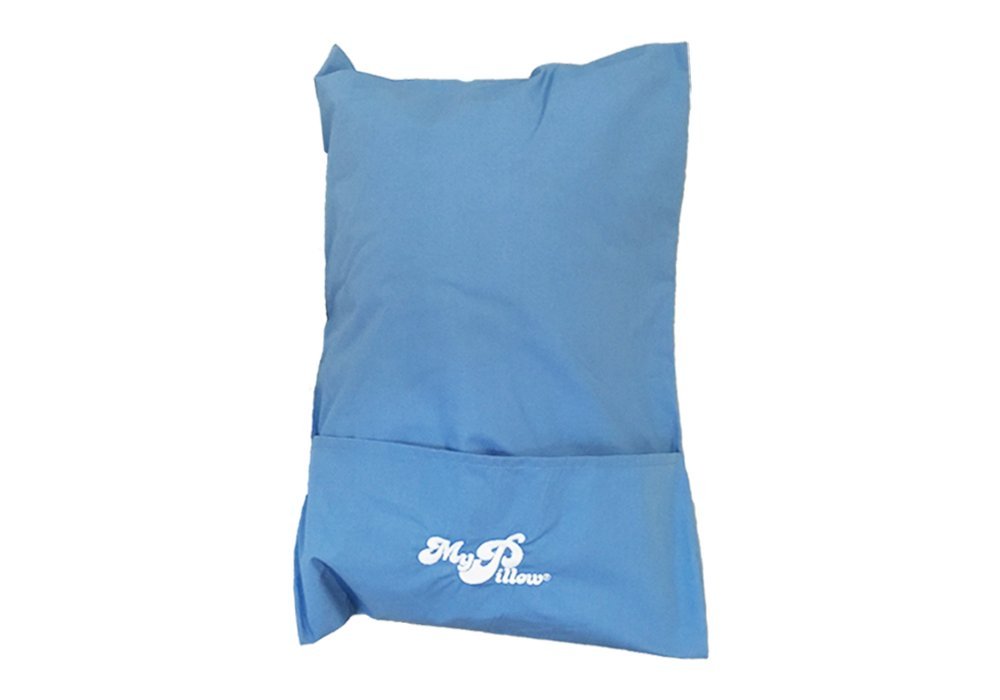 This compact and portable travel pillow rolls up into its own pillow case for easy storage while on the go. It offers top-quality support and is a great choice for use anywhere from an airplane to your office. The pillow's design allows it to provide you with excellent lumbar support that prevents soreness in your back and neck.
This travel pillow is filled with adjustable cool fill that allows you to shape the pillow any way you please. The cool fill also ensures that the pillow always feels cool to the touch for added soothing comfort. As an added bonus, this pillow is easy to wash and dry so that you can feel confident in its cleanliness even after a long trip.
7. World's Best Mini Microfiber Travel Pillow

This travel pillow might be small, but it is extremely comfortable and supportive. Its fill is as soft as a feather, but it is very durable and provides firm support for your head and neck area. This pillow is wrapped in plush, microfiber fabric that always feels warm and cozy against your skin. Because of its small size, the pillow is extremely easy to transport and use no matter where you go.
Available in more than ten different colors and patterns, including leopard print and turquoise polka dots, this pillow is easy to find in a design that suits your style preferences. It is hypoallergenic and you can throw it in the washing machine to clean it whenever you get back from your travels.
6. Cloudz Microbead Travel Pillow
In order to provide you with superior comfort and support, this travel pillow from Cloudz features a fill of Comforlite microbeads. These tiny polystyrene beads provide you with a soft and comfortable feeling and mold easily to the shape of your head and neck. However, despite the soft comfort of these beads, they are also extremely durable and will not lose their firm support over time.
This travel pillow features different fabric on both sides. One side of the pillow features stretchy spandex fabric that always feels cool to the touch. The other side of the pillow is soft, plush microfiber that feels warm and cozy against your skin. This travel pillow comes in many different bright and neutral colors, including black, blue, green, purple, and more.
5. Travelmate Memory Foam Travel Pillow – Travel Neck Pillow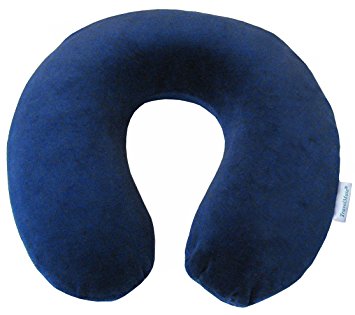 This travel pillow is all about customizability in order to fully meet your needs and preferences for comfort and support while on the go. The pillow features a built-in insert that is completely removable so that you can adjust its thickness whenever you want. This unique feature allows you to always keep the pillow in perfect alignment with your head and neck in order to maintain superior support whenever you use it.
The memory foam pillow molds easily to your head and neck and features a plush velour cover that is easily removable. The cover is machine washable for simple cleaning after a long trip. This pillow also includes a built-in elastic strap that helps you carry it effortlessly wherever you go.
4. Therm-a-Rest Travel Pillow
This travel pillow is the perfect choice for anyone who needs a full-size pillow but doesn't have room to carry it. The unique pillow features compressible foam that shrinks down to a small, compact size when you pack it away. However, when you're ready to use it, the foam expands to become a full-size pillow.
The pillow's cover is brushed polyester that feels soft and comfortable to the touch. This pillow comes in many different colors and patterns, including gray, dark blue polka dots, and the burnt orange pictured above.
3. Lewis N. Clark Inflatable Travel Pillow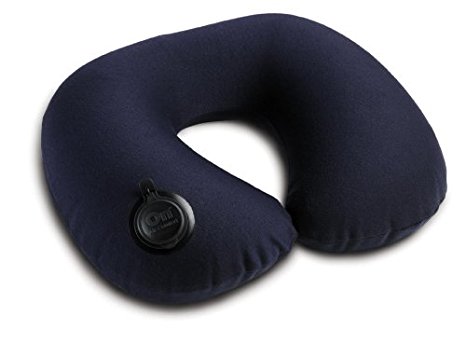 This travel pillow is unique in that it is inflatable. Unlike other travel pillows that are too big to carry around or are too small to use comfortable, this pillow is the best of both worlds. When it isn't inflated, it is extremely compact and can be carried in a small bag or purse while taking up barely any space at all. However, when it is inflated, it fits around your entire head and neck to provide the perfect amount of comfort and support.
This pillow can be inflated in under a minute with just a few breaths. It features a contoured shape for optimal support and is crafted from polyester that feels soft and comfortable against your skin at all times.
2. Cabeau Memory Foam Travel Pillow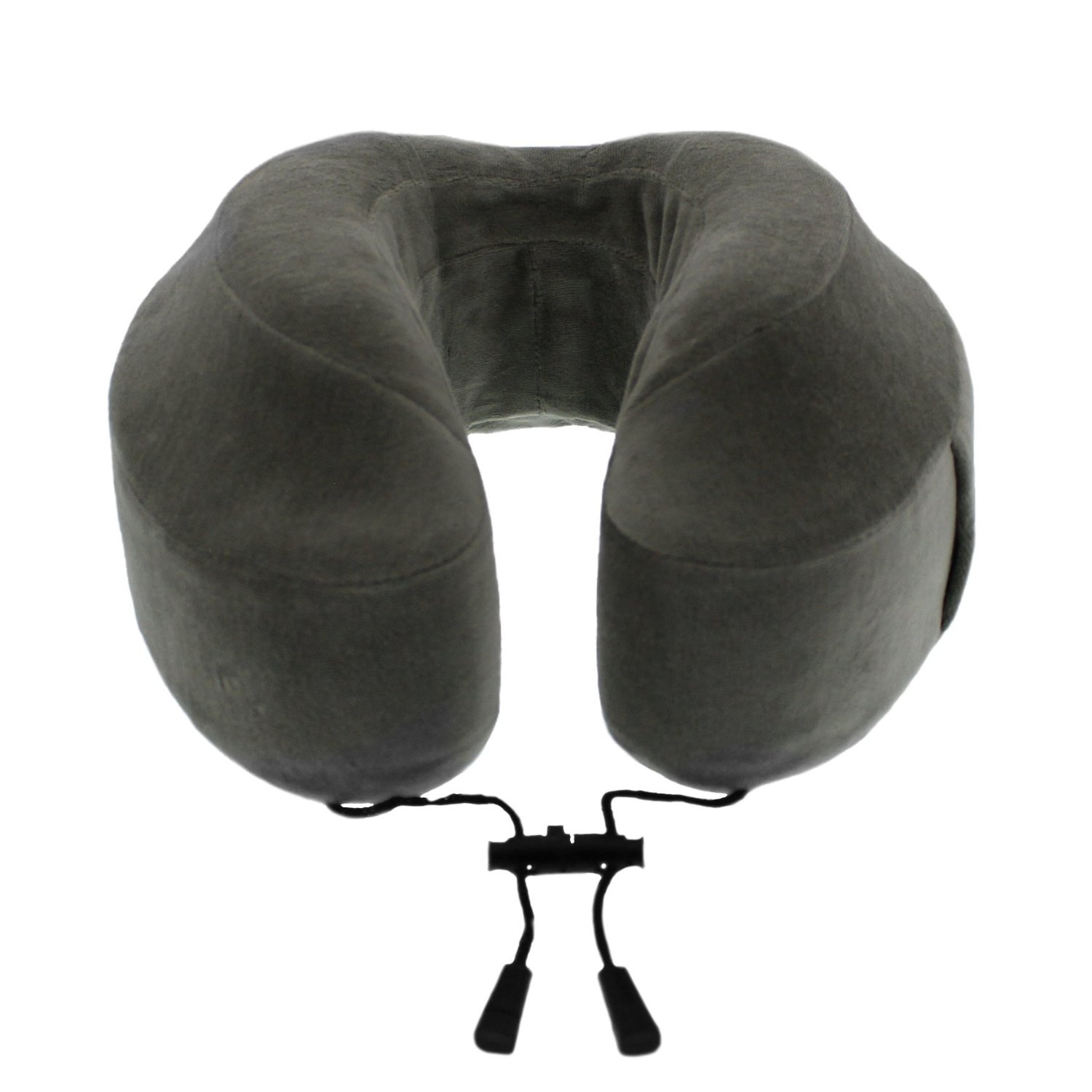 When you're not using it, this travel pillow shrinks down to twenty-five percent of its full size. When it is compact like this, the pillow fits effortlessly into a small purse or travel bag. Once you're ready to use it again, the pillow puffs back up to normal size for comfortable use.
This travel pillow features one hundred percent memory foam. The foam molds to your head and neck and provides durable support and effortless soft comfort. The pillow features a velour cover that is warm and cozy and feels soft against your skin. If you have neck pain, this pillow is the perfect choice for you. It features raised side supports and a flat back cushion that prevent neck pain and soreness.
1. J Pillow Travel Pillow for Neck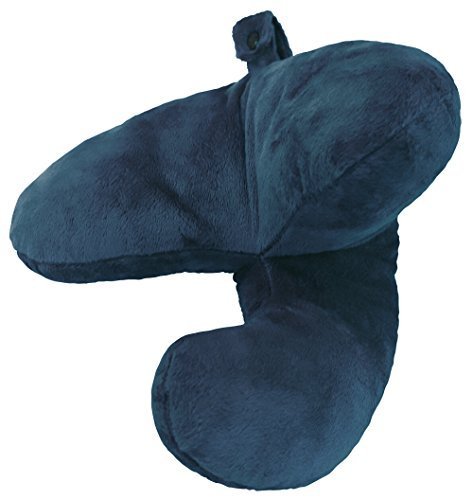 This uniquely shaped travel pillow provides effortless support for your head, neck, and chin in order to keep you comfortable at all times. Its unique shape allows you to sleep in a comfortable and supportive position no matter where you are.
This pillow allows you to get into a comfortable sleeping position even if you're in an upright seat and are unable to recline. It is fully compressible and shrinks down into a compact position for easy storage when not in use. Plus, the pillow is fully machine washable for effortless cleaning.
Traveling no longer has to be a sleepless ordeal when you have a travel pillow. A travel pillow can transform your on-the-go experience by making rest and relaxation possible no matter where you are.