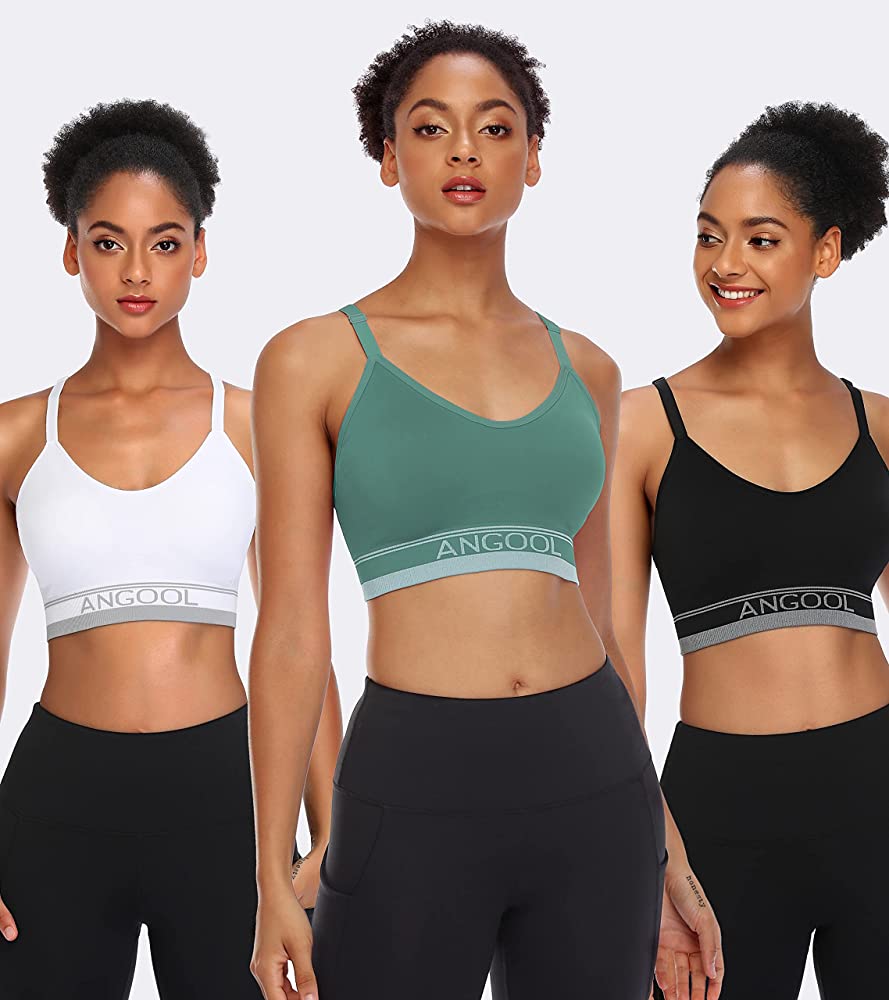 Finding the best bras without underwires has become more important than ever to modern women. And that's because more of us are working from home. *In the U.K., a third of women have stopped wearing a bra at home.
And 20% have started wearing a softer, more comfortable bra design. So more than half of women are rejecting the underwired bras they used to wear to work. And the trend towards softer, wire-free bras is also happening in the U.S. and Australia.
Should you stop wearing a bra altogether?
According to Joanna Wakefield-Scurr, Professor in Biomechanics at the Uni. of Portsmouth, going braless won't cause any health problems. But it will allow your skin and ligaments to stretch and let your breasts sag. And women with large breasts need support to avoid back pain. In addition, small breasts may contain less natural support and need more support. So unless you agree with actress, Gillian Anderson, 52, who recently announced she'll never wear a bra again,
"I don't care if my breasts reach my belly button. I'm not wearing a bra . . ."
you're probably in the market right now for the best bras without underwires!
How to choose the best wire-free bras
It's easy – just read our guide based on reviews from our teams of bra testers! HerStyleCode carries out regular bra-testing with ordinary women, who wear each bra for a minimum of two days.  We review a wide range of wire-free bras to see which ones really keep you comfy all day, whilst giving the right amount of support.  So if you're ready to give up painful underwires and push-up bras, in favor of a softer bra – these are the Best Bras without Underwires right now!
1. Best Strappy Sports Bra without Underwire for Small Busts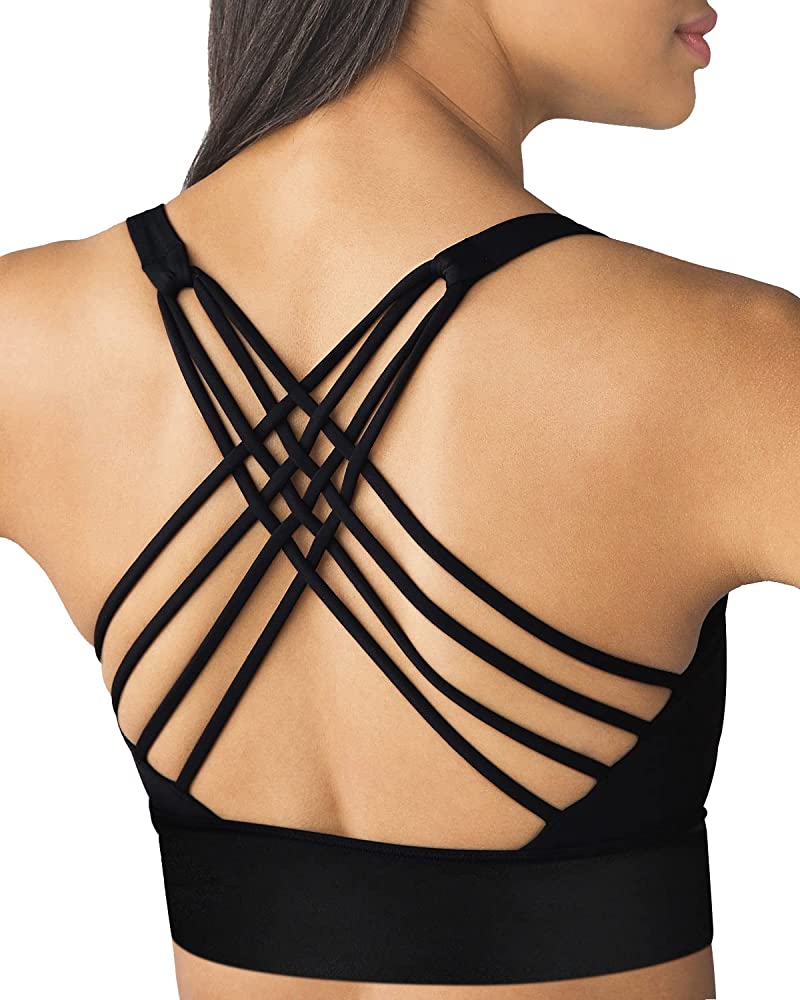 This is a cute and trendy wire-free bra with several back straps to reduce pressure on your shoulders. It's suitable for every-day wear and as a comfortable sports bra for low-impact exercise. Removable pads mean you can vary the thickness of the coverage depending on your preference.
Our testers said they liked this bra more than the equivalent Lululemon sports bra! The Queenie bra runs a little small, so you're advised to size up one. But testers said it fits perfectly, and the body-band isn't too tight. The padding doesn't move about and the bra stays in place really well! It's an affordable and good quality bra for A/B cup sizes.
2. Best Comfortable Plus-Size Bra without Underwire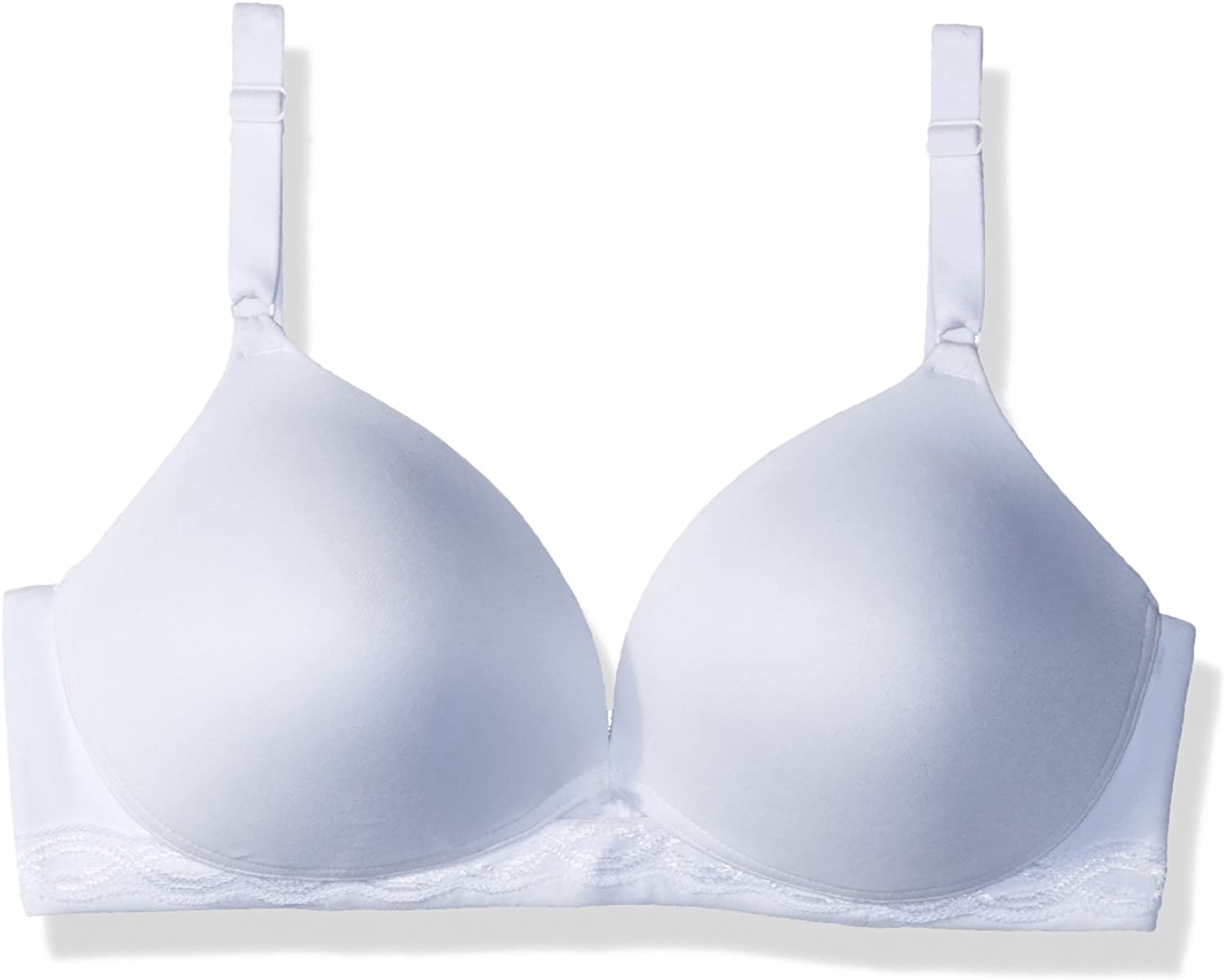 This is a full-cover, full support plus-size bra designed for extra comfort. The fabric is especially soft and smooth for your skin. And the cups have light padding to give good shape and support, without adding volume. Furthermore, the straps are easy to adjust at the front, which is always popular.
Our testers were very enthusiastic about this bra, because it combines extreme comfort with full support. One tester said it was so comfy that even after wearing it for a long work-shift, she forgot she had it on and fell asleep wearing the bra. It also gave wearers good uplift and they really loved it!
3. Best U-Back Bra without Underwire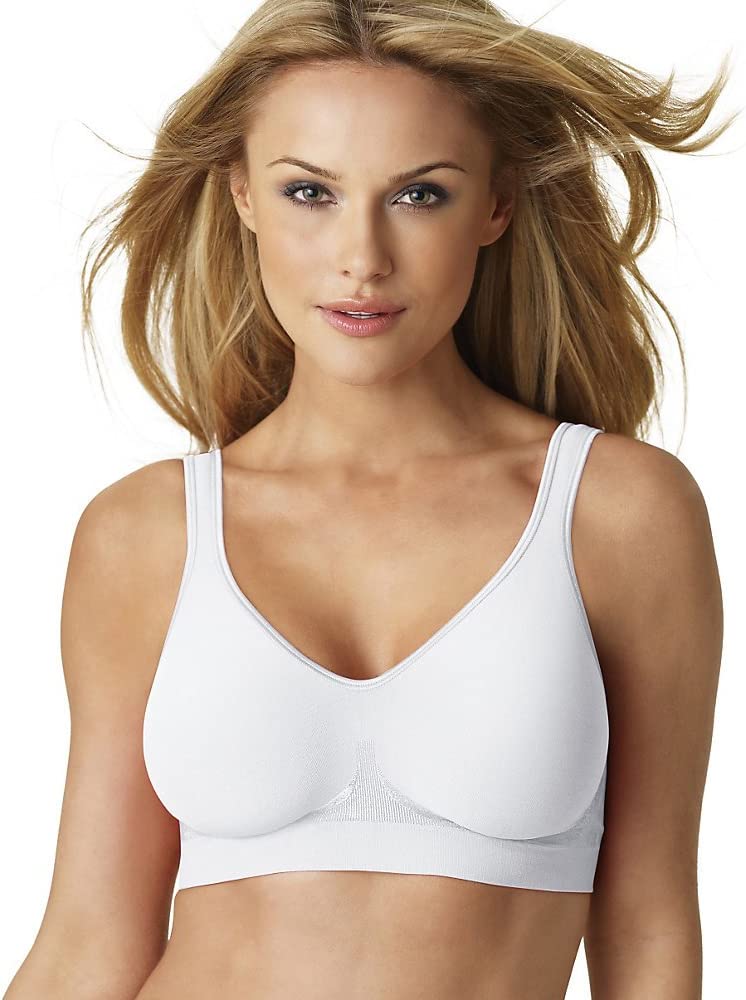 This U-back bra has a seamless design that means you never get bra lines showing through. And it's great for wearing with low-backed, fashion clothes. Extra-wide straps take all the pressure off your shoulders. And the broad body-band keeps your shape smooth – with no bulges. The 3 rows of hook-and-eyes give more comfort and better support.
Our testers up to 42 DD size were pleased with the support you get from this comfy design. They said they got an excellent fit and great uplift for 'sagging' breasts, too. It's a great leisure-wear bra for larger sizes and a super every-day and 'going-out' bra for cup sizes A – C.
4. Best Versatile Sports Bra without Underwire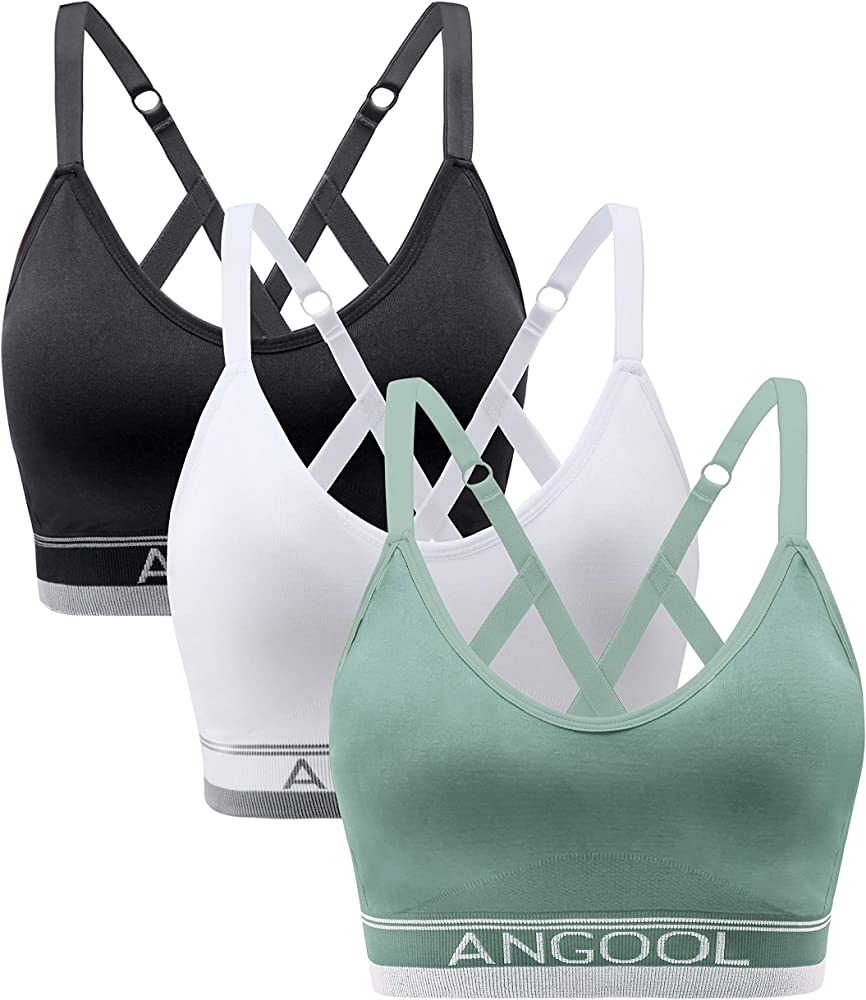 Here's a versatile, modern-look bra or cropped-top that's cute and sexy. It has removable padding and the strap design keeps it in place during every-day wear and exercise sessions. The broad body-band gives your breast-weight a firmer anchor and more body coverage. Higher sides cover side-bulge.
Our testers were delighted with the excellent fit and comfort, in addition to the trendy look of this bra. The racer-back style straps are adjustable and testers said this is a supportive bra for medium impact exercise. You can remove the padding if you want to wear the bra as a fashion top and put the padding back for extra support during exercise!
5. Best Front-closure Lacy Bra without Underwire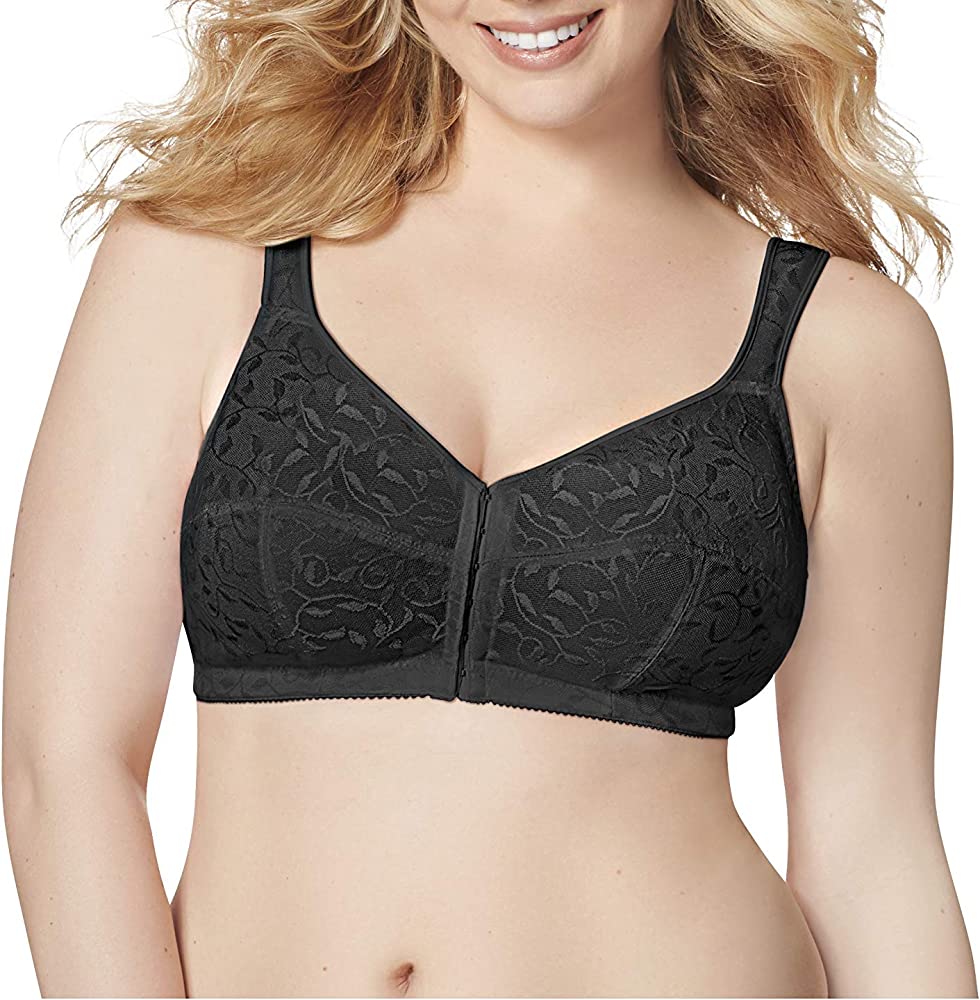 So many lacy bras cause irritation that this, 'lacy-print', style is very popular on modern bras. And you can wear printed lace bras under any clothing, without it being, 'bumpy'. The front-closure is a huge advantage to many women. And three-section cups always give extra support and uplift.
Our testers said this cute bra is well-made and gives a nice, smooth contour. They loved the ease of having a front-fastener. And said the cups are very comfy and supportive. In addition, for anyone with restricted movement the extra-wide, cushioned straps stopped painful pressure on the shoulders!
6. Best High-Impact Sports Bra without Underwire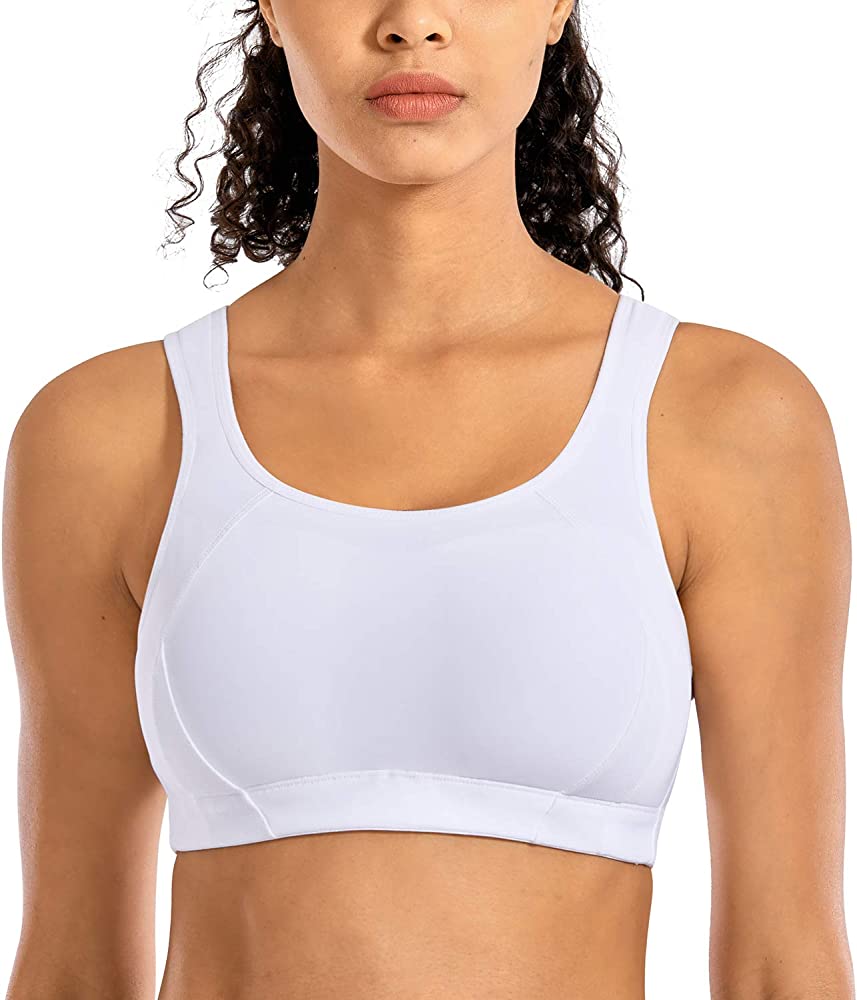 This is a sturdy support bra suitable for U.S. DDD- and U.K. F-cup sizes. It's a compression bra with 28% Spandex, which is more than double the usual amount in a sports bra fabric blend. The back has an unusual set of two separate back bands. And both bands have hook and eye fasteners for fit, support and comfort.
Our testers said this gives great support for large cup sizes, with very little underarm spillage. They reported that the double back-band helps get a good fit and keeps the bra in place well. And they said it was so comfy they could wear it for over 8-hours without discomfort!
So whether you need light, medium or extra-support, these are the bras that will keep your breasts covered, supported and very comfy when you're at work or play! And in some very cute styles!
Have you changed your bra-wearing habits during the last year and a half? Tell us all about it and share your decisions with the HerStyleCode community. Herstylecode.com team loves to hear your thoughts and opinions on bras!
* Joanna Wakefield-Scurr, Professor in Biomechanics at the University of Portsmouth spoke about the new trends in bra-wearing on BBC Radio 4's Women's Hour on 15th July 2021.