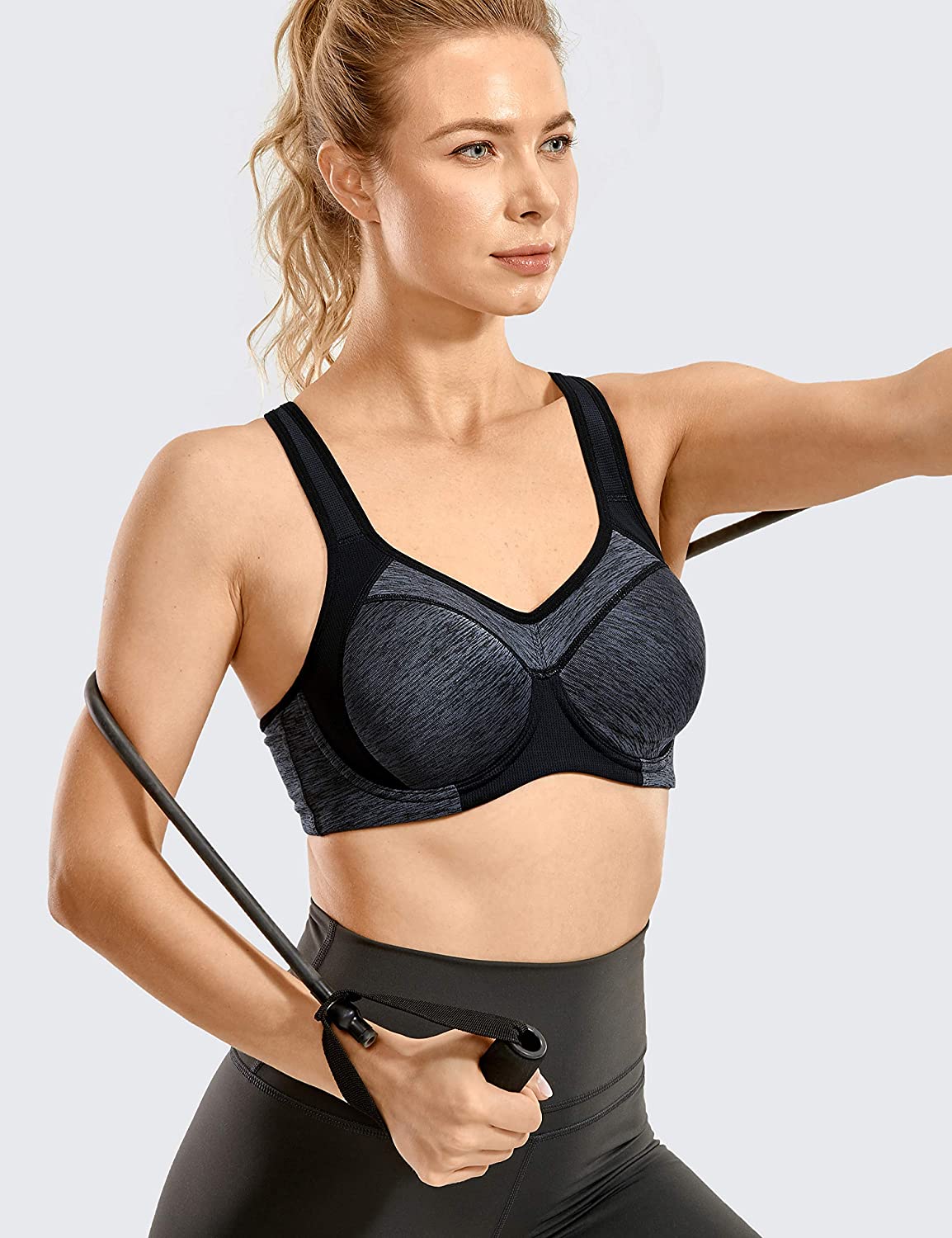 Whether you take exercise seriously, or just do it for fun, you do need the best supportive sports bras to protect your breast tissue from damage. Whatever cup size you wear, you need to provide your bust with good support. And this has been proved by the research carried out by the University of Portsmouth in England. They found that women who run, train or jump about without adequate breast support experienced the following effects:
Exercise seems more difficult
You feel tired sooner because of increased upper body muscle movement
A 4 cms shorter stride length suggests hesitation to run longer strides. And over the length of a marathon, this could mean you run a whole extra mile!
Poorly supported breasts can move as much as 14 cm during high-impact activities. And this repeated strain can cause severe damage to the ligaments that keep your bust from sagging.
Sometimes it seems as if the search for the best supportive sports bras is a never-ending saga! But it doesn't have to be if you use our regular bra reviews to guide you towards the right bra. Fortunately, we are here to help you sort out the best from the rest! HerStyleCode runs frequent bra-testing sessions to keep you up-to-the-minute with the best bras available online.
We recruit teams of regular women, who wear a large range of bras for a minimum of two days each. And in line with their feedback, we discard the styles that don't meet our high standards. Finally, we narrow it down to a short-list of the best bras. So read on to discover the 6 Best Supportive Sports Bras currently on offer!
1. Best A – C Supportive Sports Bra: Lemedy – Padded Sports Bra Fitness Tank Top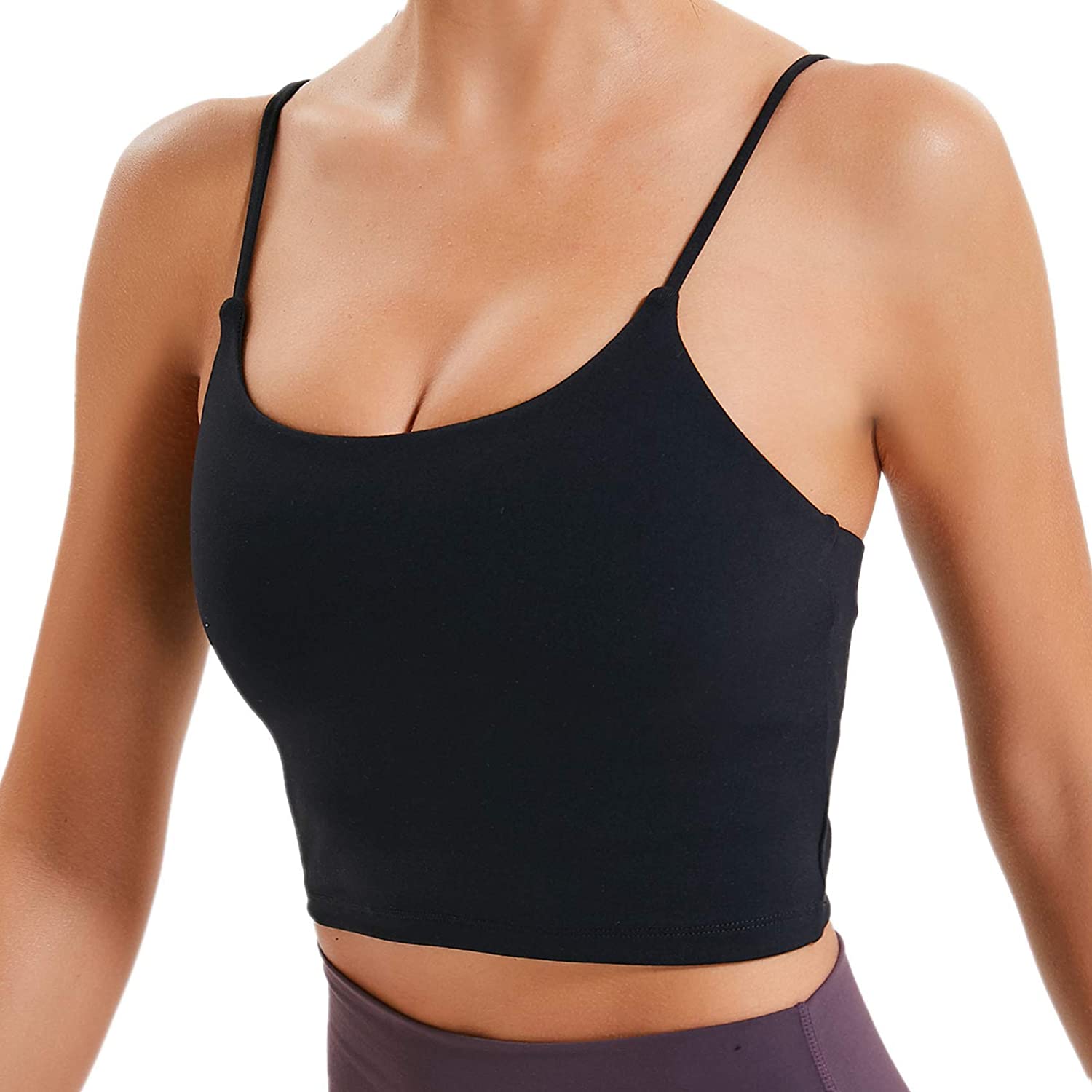 This is a padded sports bra that looks like a trendy tank top with fashionable, spaghetti straps. It's a compressive sports bra, suitable for small to medium busts up to 40C. The pads are removable and the manufacturer recommends this padded bra for any type of workout and everyday wear.
Our 32 D tester found it gives a flattering shape, with good, comfort and support. This bra runs small, so you have to go up in size. But it doesn't flatten your breasts. And our 32 DD reviewer said that she got a perfect fit from the Large size. The fabric is thick and supports well, but doesn't look like athletic/gym fabric.
2. Best 'No Uniboob' supportive sports bra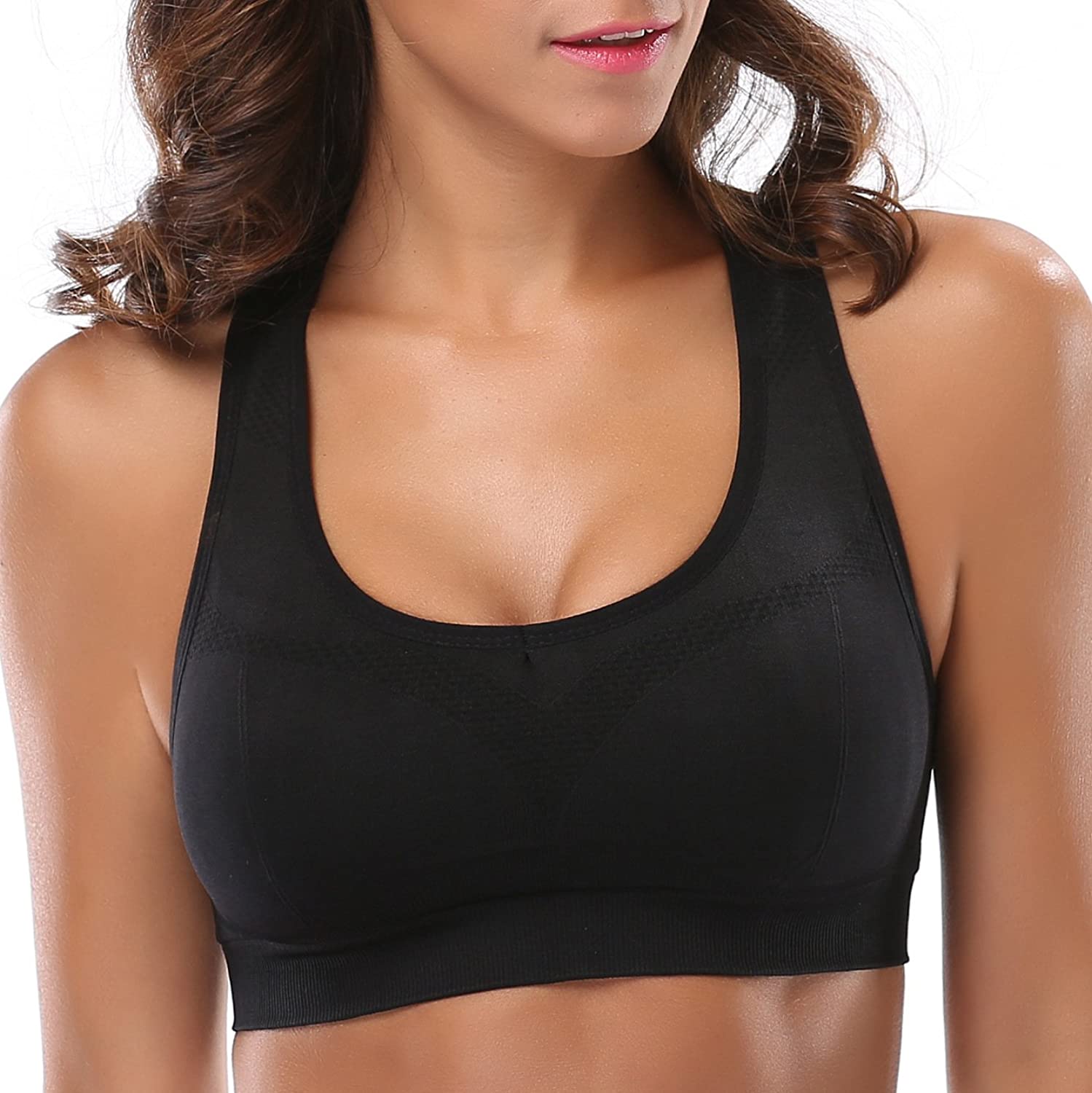 This is a pull-over, compressive bra with removable pads, and a comfortable racer-back style. It's suitable for all exercise, from circuit training to cycling. It has wider straps to protect you from shoulder pain. And there's some reflective detail to keep you safe on public roads. Please note that only the black sports bra is reviewed here.
Our testers wore it while exercising in a gym, playing tennis and netball. And it performed well for comfort, support and ventilation. Larger sizes, up to 42 DDDD/F loved it and said it supports so well, she didn't get sweat rash under the bust any more. It's also popular to wear under T-shirts, because it doesn't give you a 'uniboob'!
3. Best padded supportive sports bra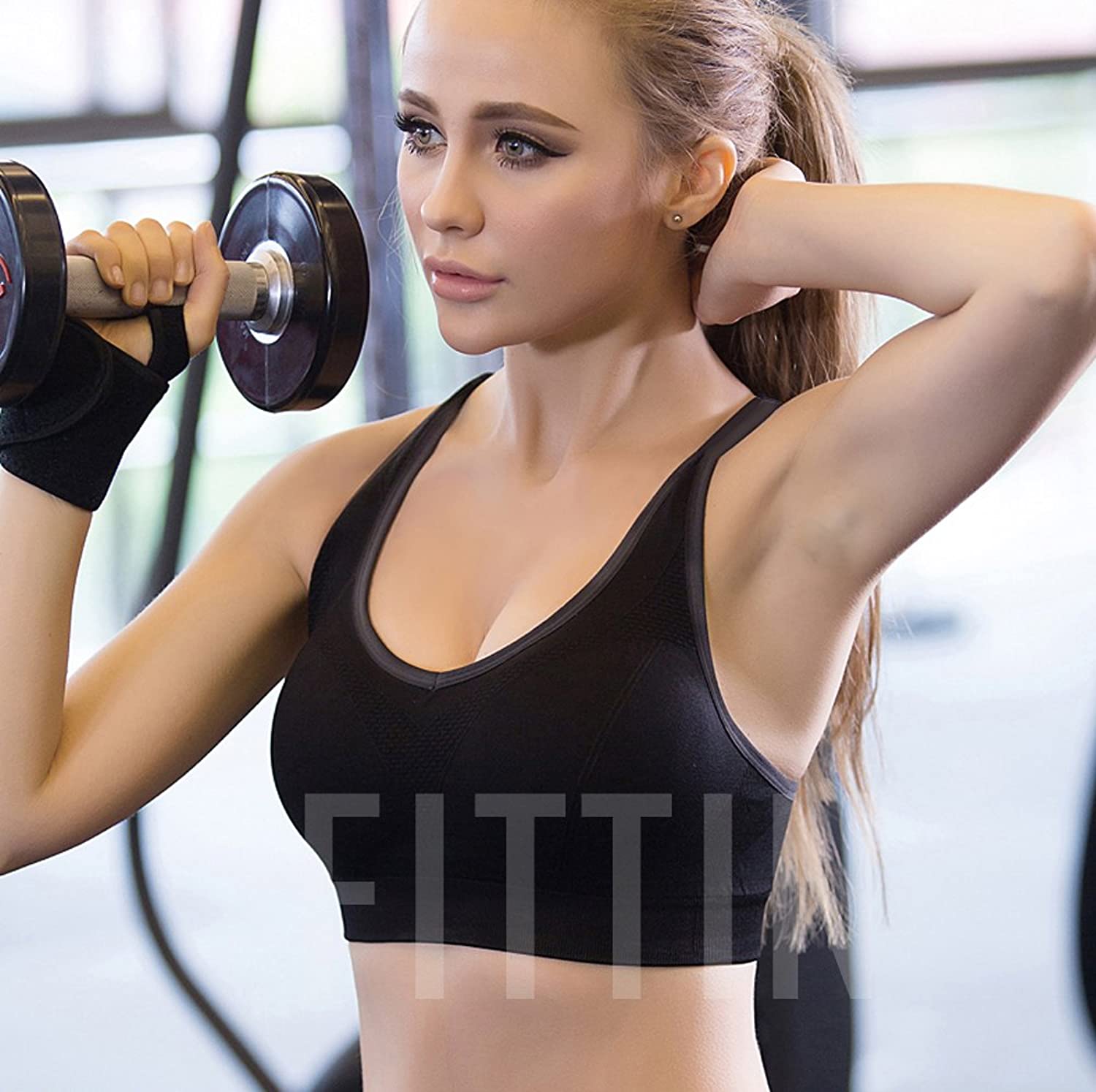 This compressive bra has thick fabric, which our testers said was very soft and comfortable. The publicity says it's only supportive for A – C. However, our testers said larger cup sizes like 32 E can get good fit and support, too.
The bra was said to provide good support and uplift by our XXL and 36 DDD cup testers. And they also said the removable pads do not bunch up, and stay in place during washing. For high-impact exercise you need to buy a close-fitting size. Testers with heavy breasts said this covered their entire breasts and held them firm for running activities.
4. Best wire-free camisole supportive sports bra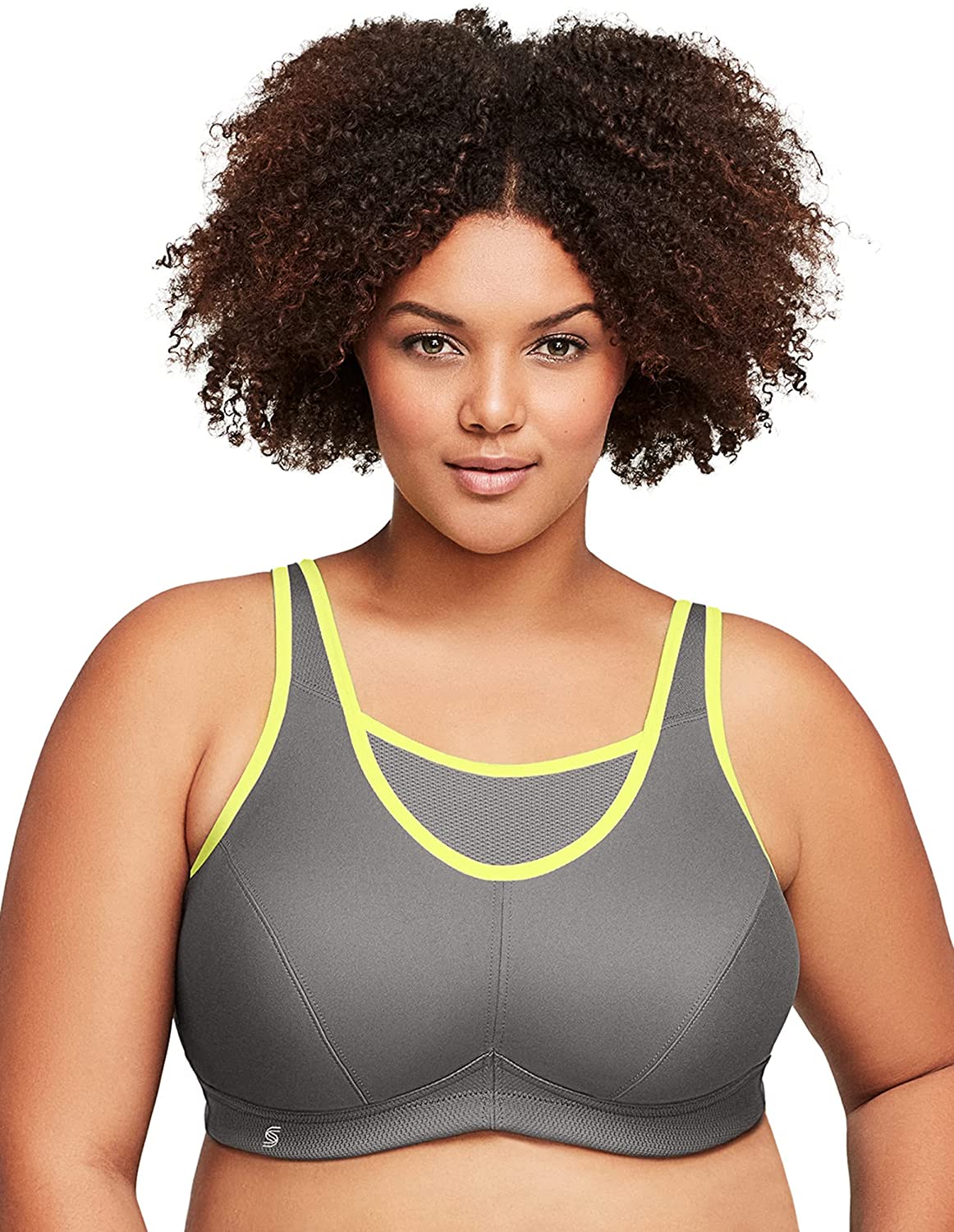 This camisole style bra comes up higher on the chest to cover a larger area and give better movement control. The cups are made from non-stretchy fabric, and that makes them stronger for holding the bust up and in. This bra has a hook-and-eye fastener, for better fit.
Our testers were delighted with the great fit and comfort they got from this camisole sports bra. And they loved the non-stretch straps and cups, which kept 'bounce' to the minimum. The body-band also stays in place well. And this is a very popular minimizer bra with women who wear large cup sizes – up to 46J in our team!
5. Best underwired supportive sports bra for shoulder problems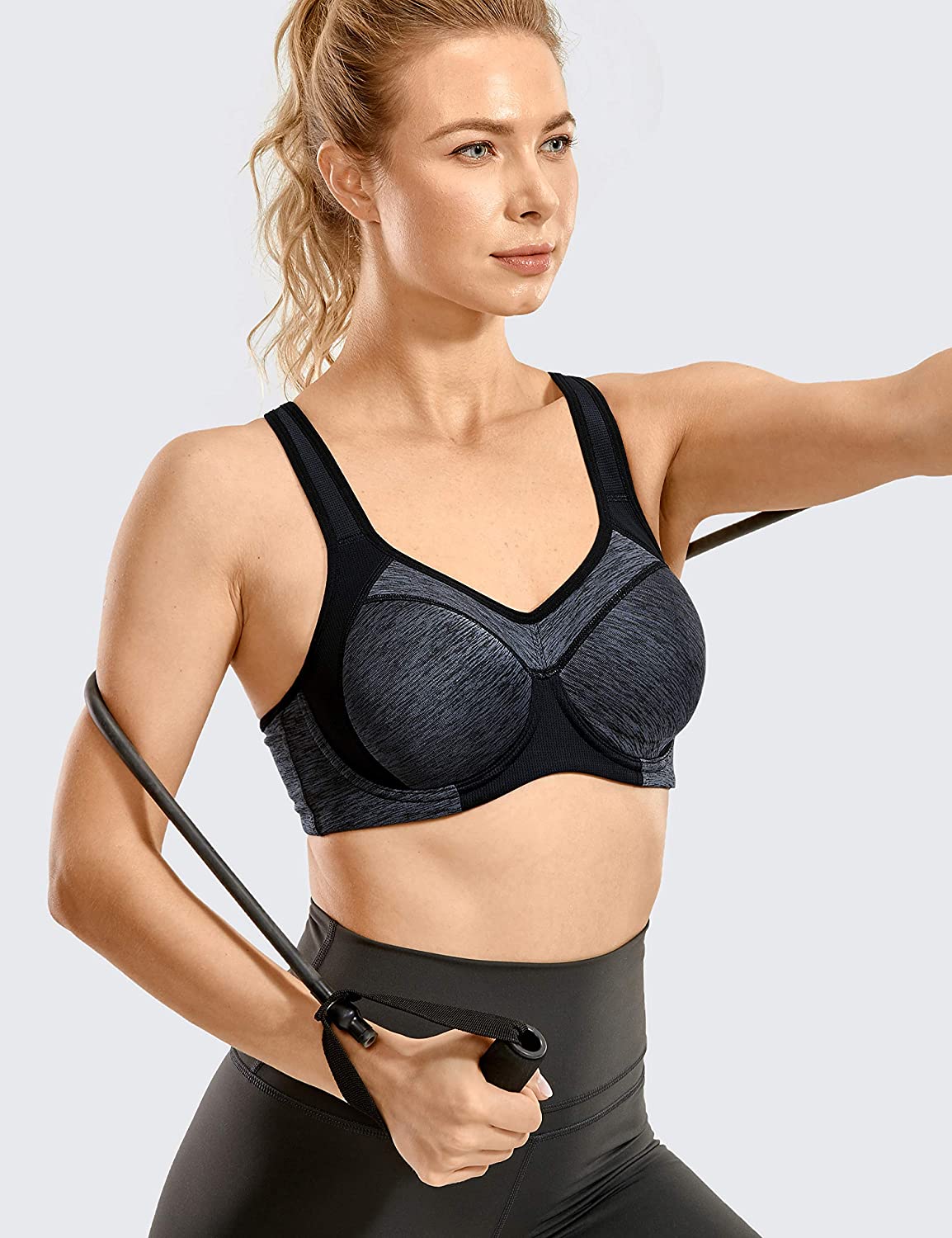 Our testing team praised this bra for helping women who have problems with herniated discs caused by their breast weight. It provides separation and support and spreads out the weight of your bust over a novel, racerback design.
The testers said this was comfy and extra-supportive for larger breasts. But it's not as easy as some other bras to put on. Fortunately, this was not a big issue, compared with the overall performance. Our 36 DD tester used it for running and frequent gym visits. In addition, she also wore it for a 12 hour medical shift and it stayed comfortable right through!
6 Best wire-free high-impact supportive sports bra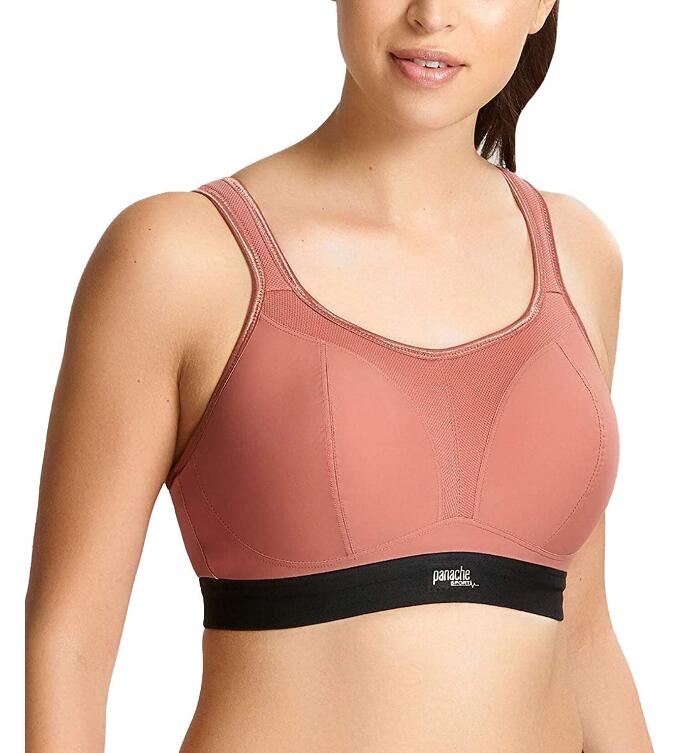 This is an encapsulated bra with a hook-and-eye fastener, which looks and fits like a normal bra. So you get correct breast separation, rather than compression, and a natural shape. Cushioned shoulder straps protect your shoulders from pain by spreading the weight. We recommend this comfortable, sports bra for all types of high-impact activity, including basketball.
The reviewers said this bra gives good separation. However, if you have soft breast tissue, you may find it's not as good for shaping as an underwire. A 32 GG tester loved the foam reinforcement, used in place of an underwire. And a sporty 30 G tester, who loves horse-riding, said this is the most supportive bra she has ever worn!
We are all at different stages of our breasts' size and shape process, which lasts your whole life through. So don't forget to use a HerStyleCode lingerie guide to help you get the best fit for your body!
What's your greatest sports bra problem? Share your opinions with us – we love to hear your views!