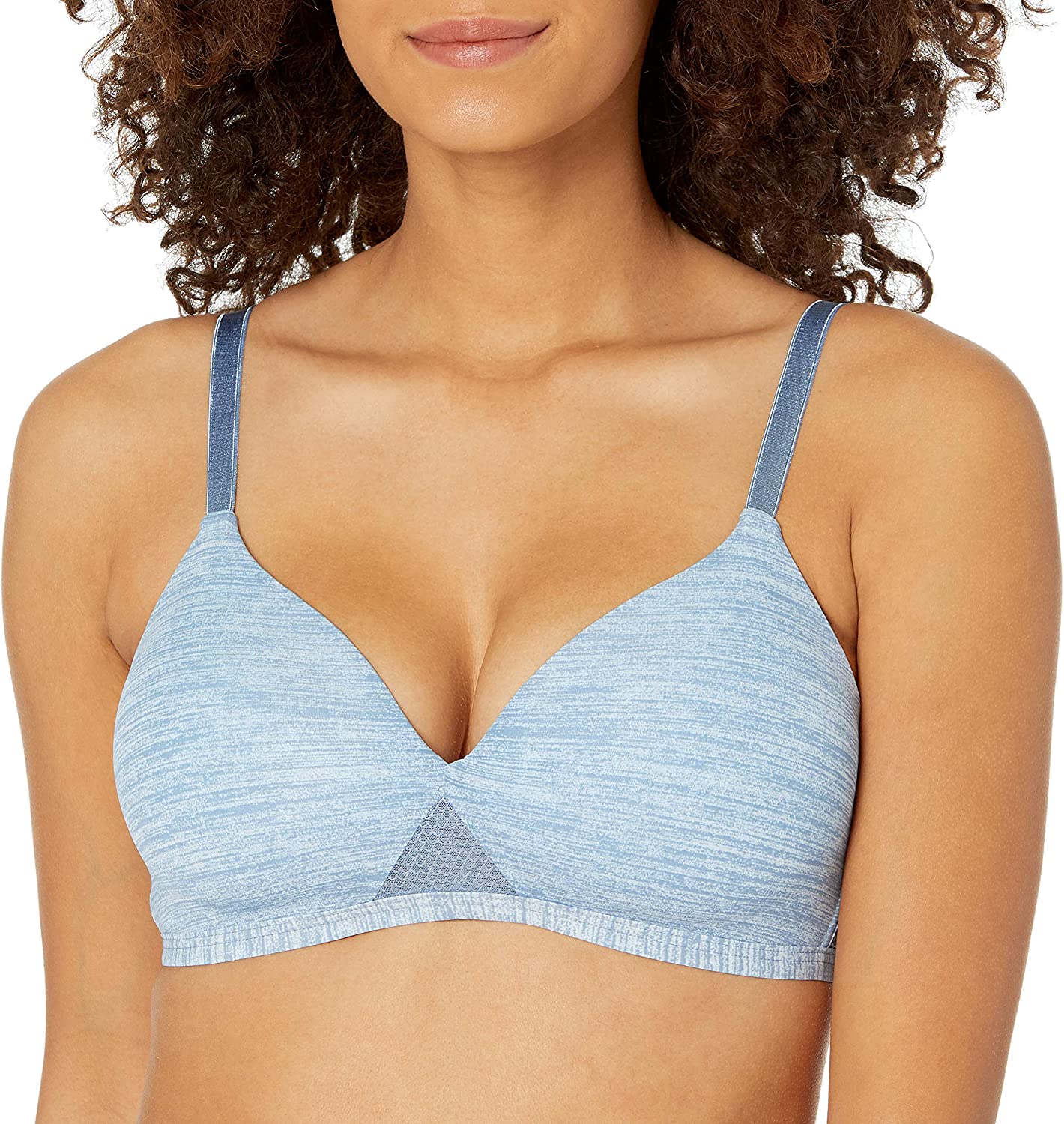 A good padded bra for a small chest can change everything and really increase your self-confidence! We all look our best in clothes that fit well and it can be so disappointing when you try clothes on and find you are lacking in the bust-line.
But if finding ordinary bras is a bit of a gamble online, trying to find a bra with the right amount of padding is even more challenging. And you can easily be totally overwhelmed by indecision after seeing how many options are on offer when you need a flattering bra for a small chest.
What to look for in padded bras for a small chest
First of all, you need to decide how much padding, lift and shape you'd like. For everyday wear you may prefer a smooth, medium-padded bra, but for leisure time a lace or 'push-up' bra may look best with a low-cut top or dress. And everyone needs bras that give modest nipple coverage – plus a great T-shirt bra!
Where to buy padded bras for a small chest
Starting to get a headache already? No need – just read through this simple guide and you'll know exactly what you need and where to buy it! HerStyleCode regularly tests the latest bras and produces easy guides for you. We use teams of ordinary women who wear each bra for at least two days, and then give us their honest feedback.
We start with a long list of bras and then quickly whittle it down to the 8 best for each type of bra. So the following bras have all been tested for comfort, fit, type of padding, performance, support, appearance and quality.
So if you want to discover the 8 Best Padded Bras for a Small Chest right now, just read on!
1. Best Cotton Padded Bra for a Small Chest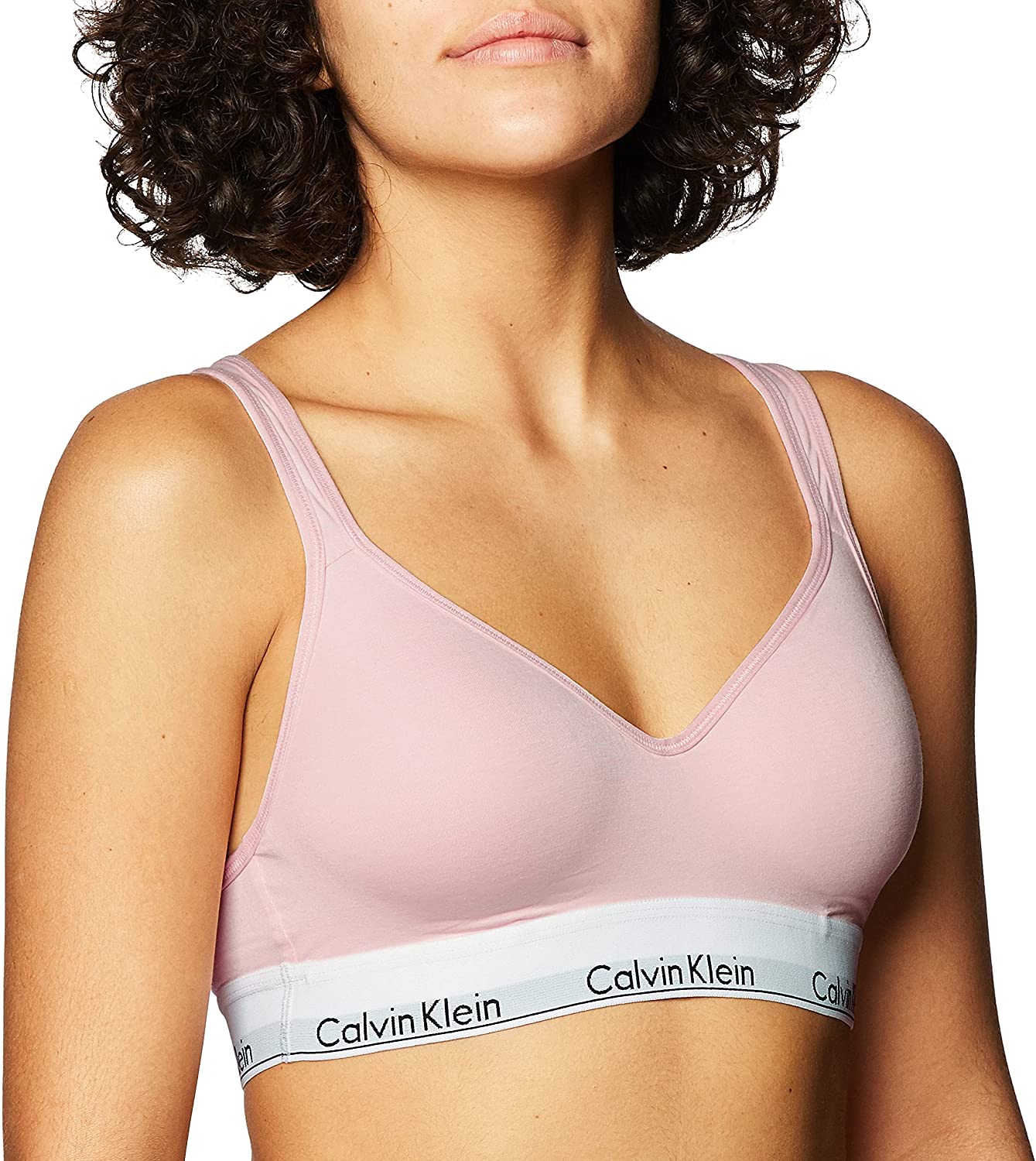 This cotton and Modal blend bralette has criss-cross straps so you can wear it with racerback clothes. The body-band is embroidered with the Calvin Klein logo. And the molded cups are lightly-lined. Broad straps are always comfortable. And it can be worn as a low-impact sports' bra. Extra underbust padding gives a 'push-up' boost!
Our Testers loved the modern, trendy look of this bra. It's incredibly soft thanks to the Modal and very breathable, so good for working-out. You can wear this as an everyday bra and as a fashionable, cropped top under a shirt. Testers with an A- and B-cups said it fits perfectly and is very comfortable!
2. Best Padded 'Push-Up Bra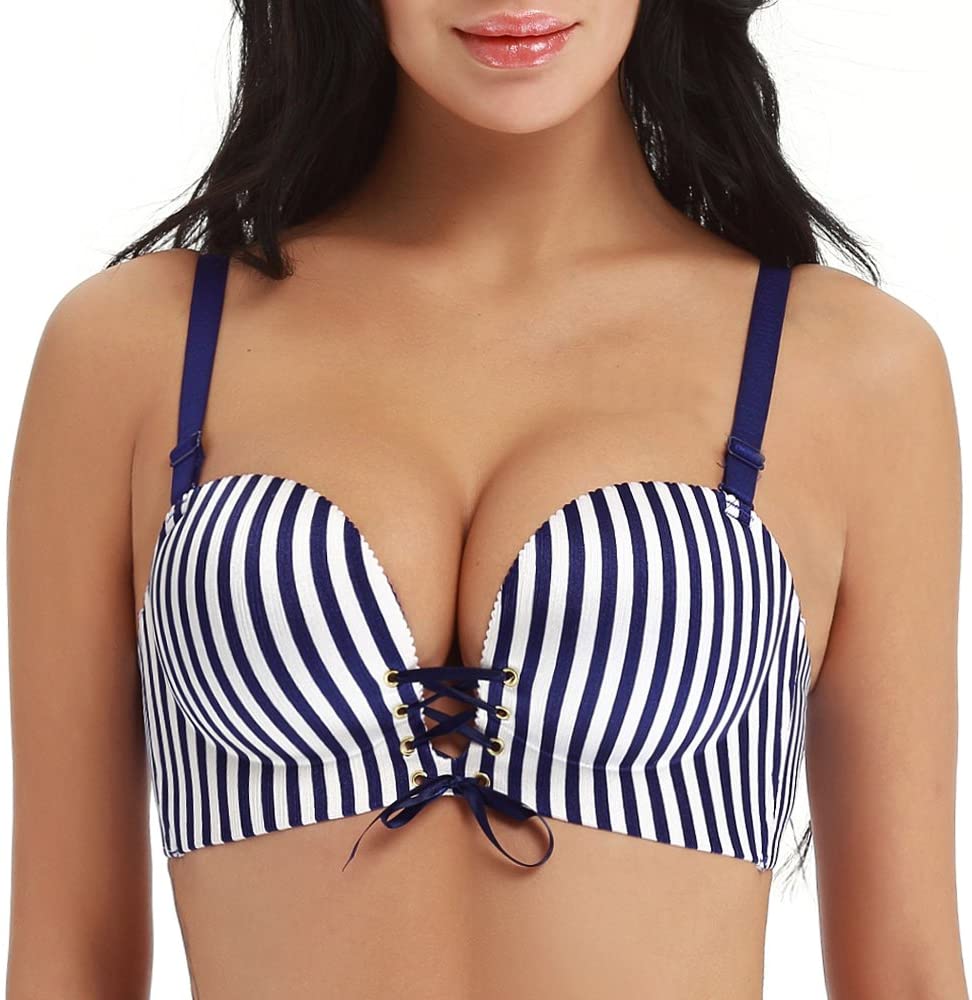 This is an Asian sized bra, so you'll need to go up one band size. The back has a vertical line of 3 hook and eyes, instead of just 2. And the front cleavage can be adjusted by adjusting the laces. Only available in A and B cups.
Our Testers were amazed how much push-up you get from this attractive, lace-up bra! The fit is excellent owing to the comfy broader band with 3 hook and eyes. And the cups are seamless so they don't show through clothing. It's incredibly popular for small cup-sizes!
3. Best Demi-Cup/Plunge Lace Bra for a Small Chest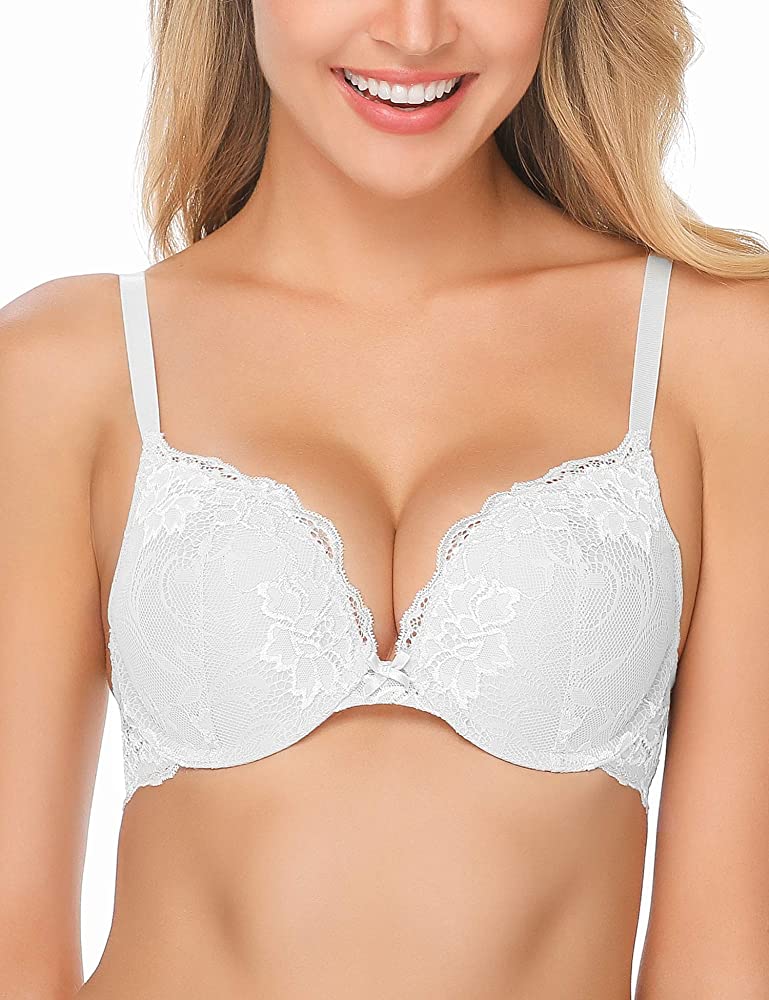 This is a very pretty bra with floral lace on the cups and sides. You can buy lace knickers to match from Wingslove's store. There's an underwire to give support and lift to a drooping bust. And the lightly padded, foam molded cups add up to one cup size.
Our Testers said they got a great fit for A to C cup sizes. The non-removable padding gives your bust a good shape and it's comfy to wear. It runs small so you may need to order up one size. The lace makes your bust look lovely!
4. Best Padded T-Shirt Bra for a Small Chest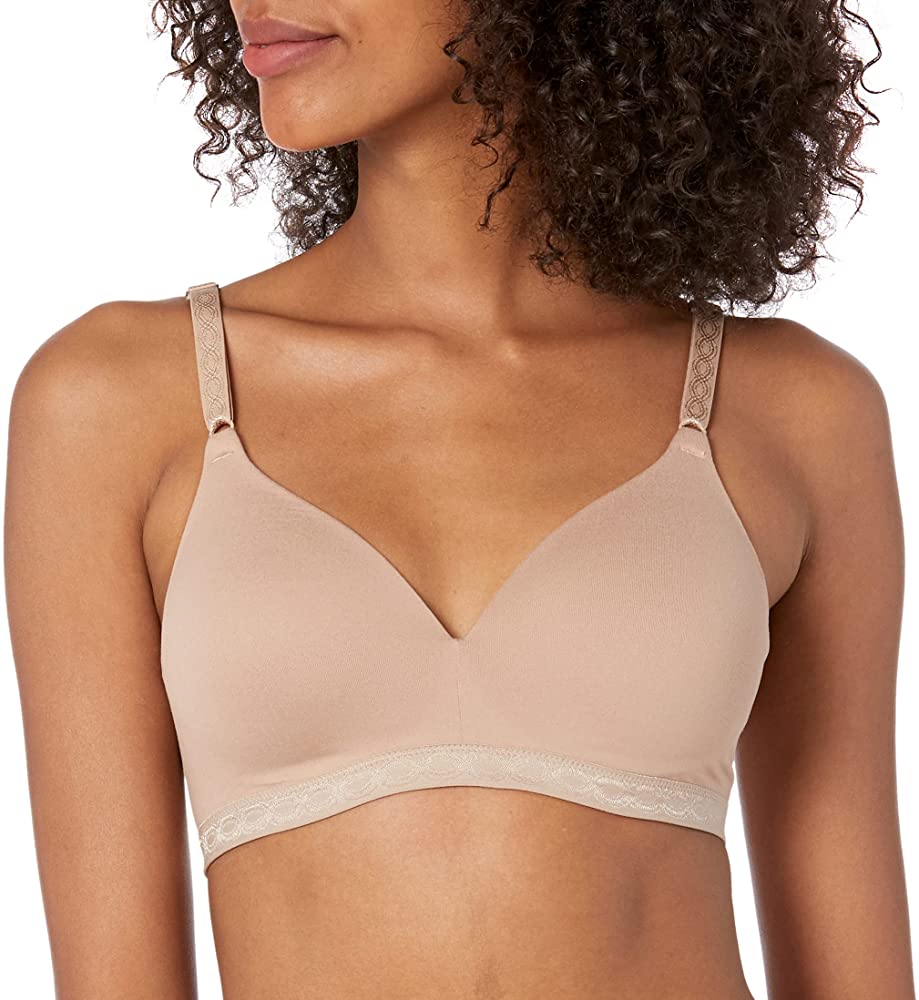 This is a lightly-padded bra made from very soft fabric, with contoured cups that give great shaping and support. The straps are adjustable from the front and the smooth contour is great for wearing under a T-shirt. It's true-to-size for most women.
Our Testers said this is a very comfortable bra that's lightweight to wear. The front adjustable straps make it easy to get a perfect fit. And one tester actually fell asleep still wearing this bra, because it's so soft and comfy. The stretchy body-band is supportive and stays in place all day.
5. Best Extremely Padded Push-Up Lace Bra – A – C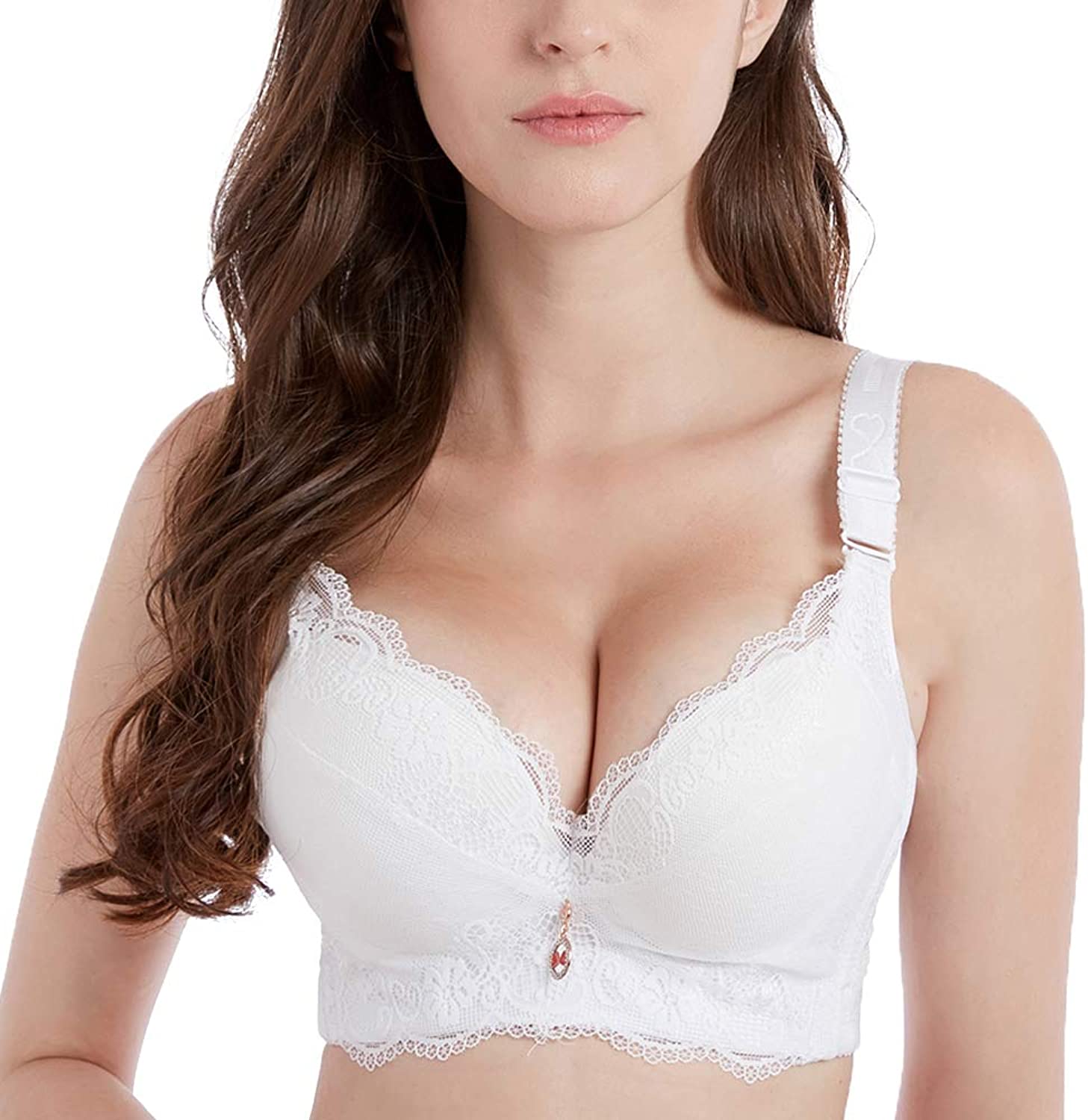 Available in sizes A – C confirms that this bra is designed to suit small chests and not just a cut-down from a larger style. It gives excellent push-up from 3 cm. padding thickness and looks lovely and lacey. It runs small, so size up the body-band.
Our Testers loved the wider body-band and vertical line of 4 hook and eyes that give strong support for super push-up. And it fits extremely well. The underwire doesn't dig in and the thick padding gives a natural shape! Some testers went up two sizes on the band and one size down on the cup, but it's very comfy and flattering!
6. Best Padded Sports Bra for a Small Chest (3-pack)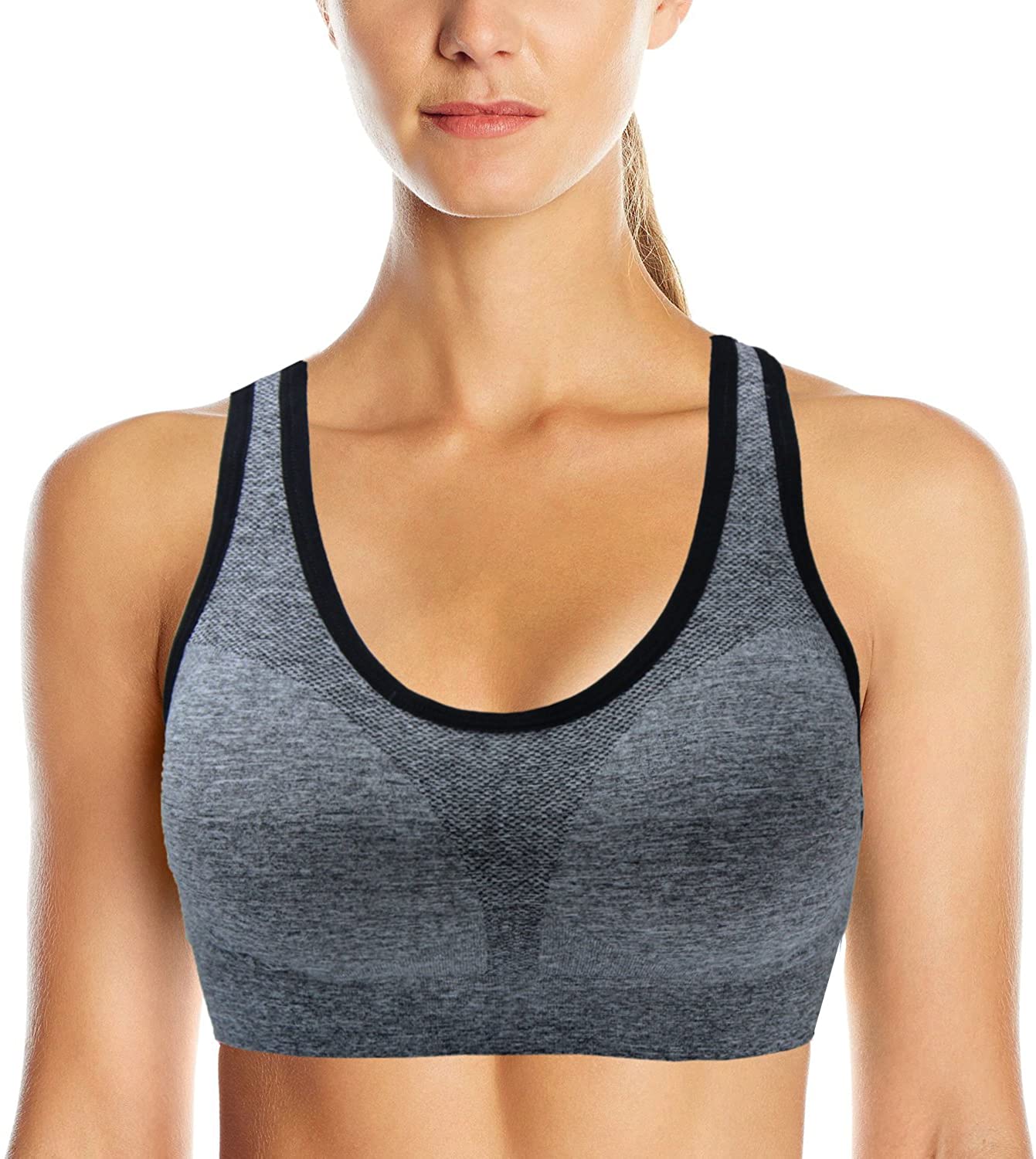 This is a pull-on bra with a seamless design and soft, removable padding. The back has a trendy, modern vibe with criss-cross straps. You can wear it without the cups if preferred. And it's designed to give medium support for a wide range of sports and exercise, from yoga to tennis.
Our Testers said the fabric is soft and comfortable and you get full coverage for modesty. The body-band is elasticated and gives a supportive fit. The fabric is lightweight and removes sweat, so you stay cool during exercise. It stays in place well and doesn't roll up during wear!
7. Best 'No-Gap' Wire-Free Padded Bra for a Small Chest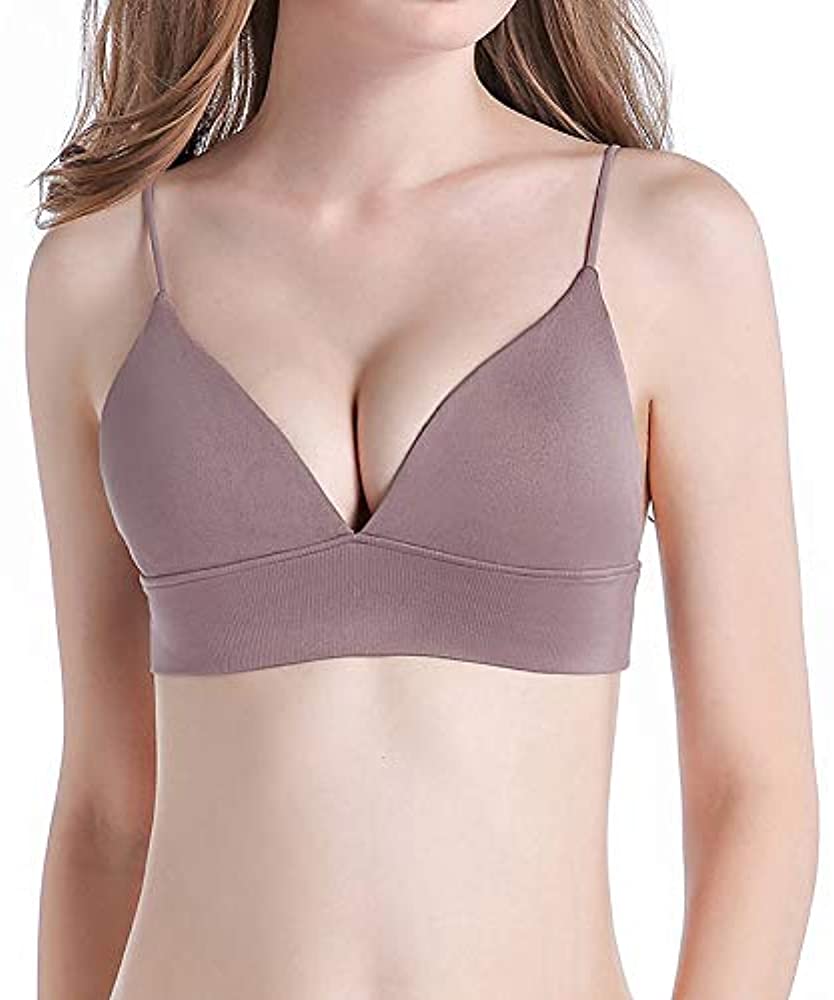 This is a padded bralette with cute triangle cups that have removable, soft cups inside. And the V-neck allows you to wear V-neckline clothes. This is a natural bra that suits women with AA, A and B cup sizes, and doesn't give any support. It's seamless and the stretchy fabric means it fits really well.
Our Testers said this is an excellent bra for women who are tired of 'gaps' at the top of bra cups. The triangle cups and spaghetti straps give a better fit, as well as being trendy and great under thin-strap tops. The broad body-band is very comfortable and the cut is very flattering to your bust!
8. Best Cool Padded Bra for a Small Chest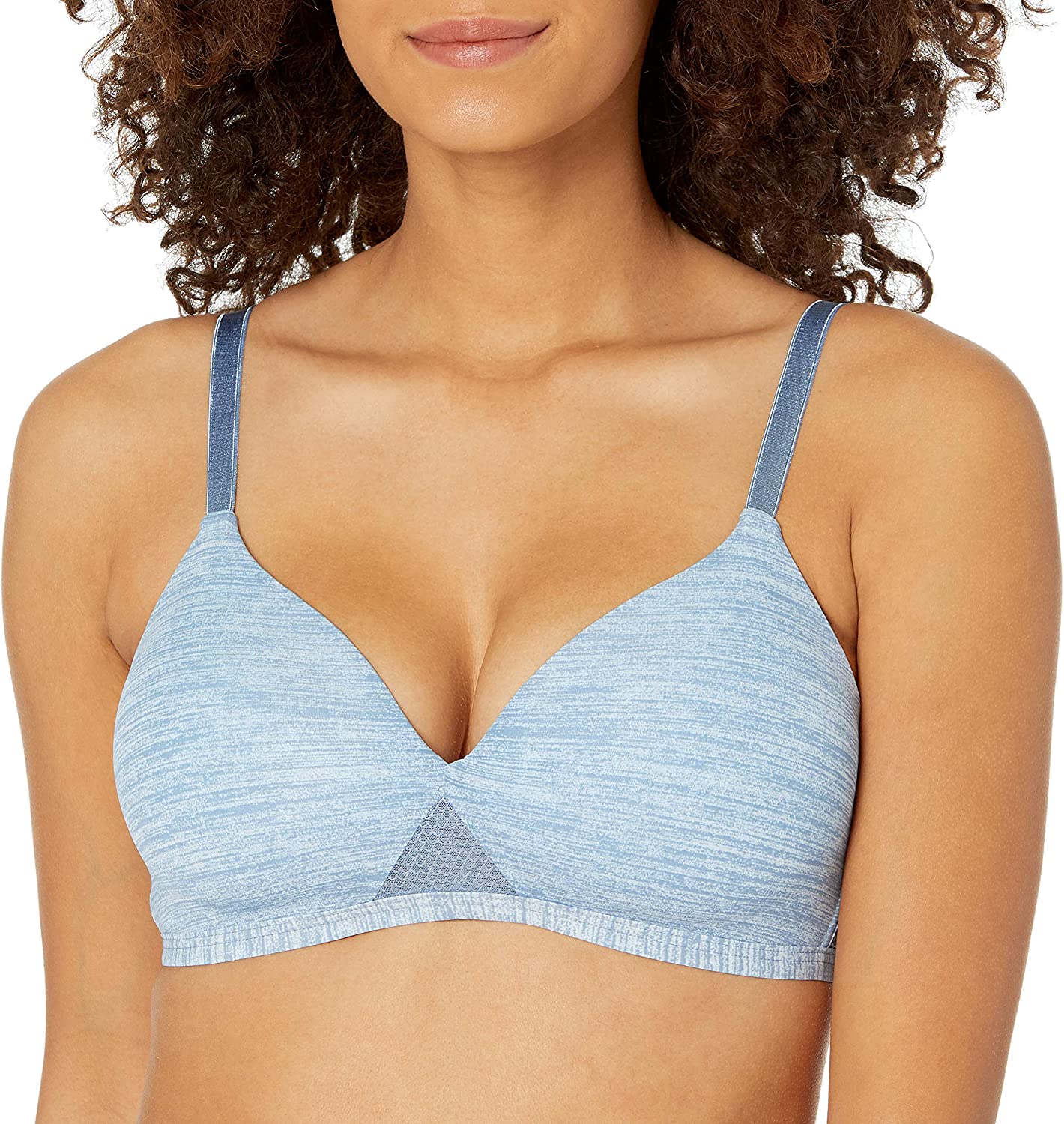 This bra has extremely lightweight and soft fabric. The fabric is breathable for hot weather and exercising, because of the clever vent in the center-front. The sewn-in padding can't be removed and the body-band gives great support and comfort. Note: the pink version of this bra isn't a women's size, it's actually a girl's bra.
Our Testers said this really is light and comfortable to wear. The padding gives modest coverage, so you can wear it under light, summer clothing and stay cool. It fits well and looks modern. And foam cups give a flattering shape and are almost invisible under clothes.
This selection of bras, specially designed to fit and flatter a small chest, will help you buy a new set of bras to give you the most comfortable and shapely look!
Do you find it difficult to find your particular bra size? Or is it the shape of bras that causes you problems? Tell us what you think about the bras you've bought in the past. We love hearing from you! Subscribe to get more shopping tips on herstylecode.com!