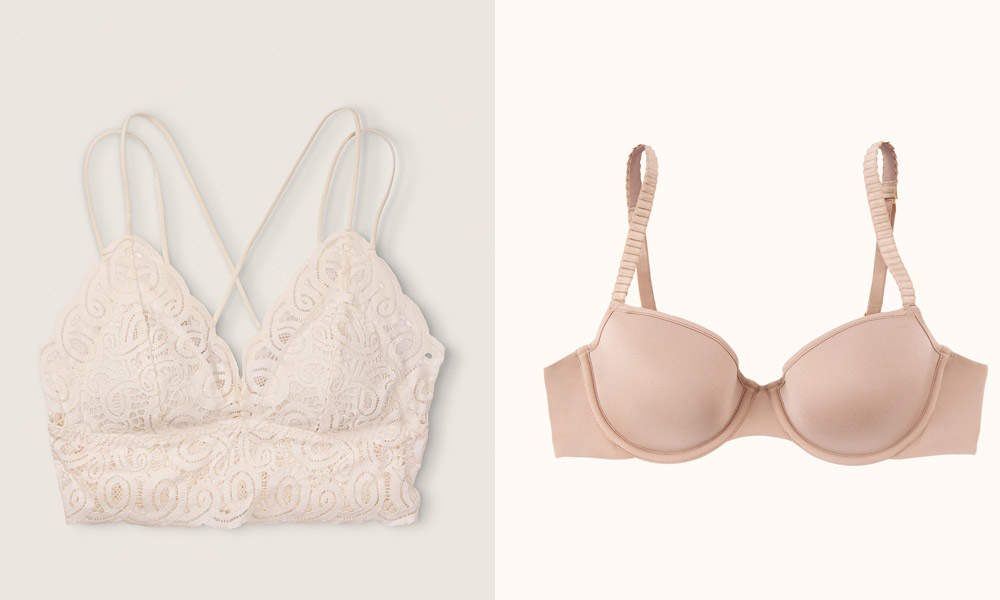 The difference between a bralette and a bra is a mystery to some women, so read on for a clear description of the differences and who should be wearing what! Bralettes have been popular for several years now, and they come in a wide range of styles to suit all fashion styles and sizes.
1. What is a bralette?
In general, bralettes differ from everyday bras in being softer, with less structure and mostly without under-wires, which many women find uncomfortable and unnecessary. Bralettes have two main selling points, comfort and a cute, fashionable look. And the best bralettes are available in a wide range of styles including cute lacy looks, trendy triangle styles, high-necked crop top designs and sports-styled tops.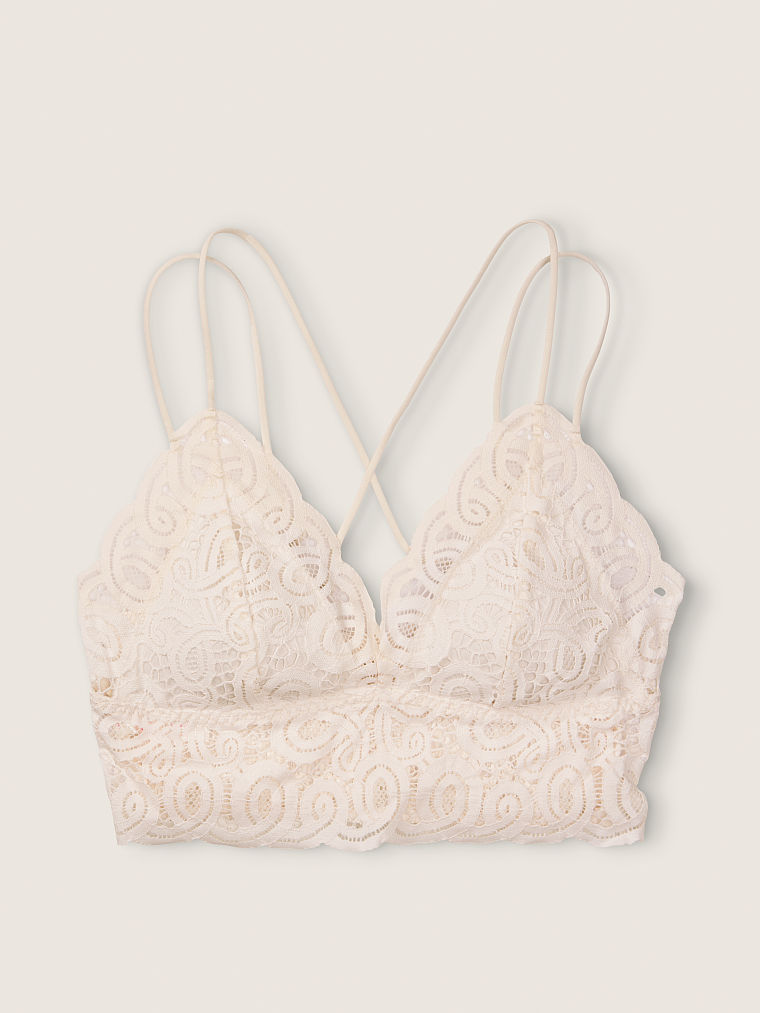 More details about this bralette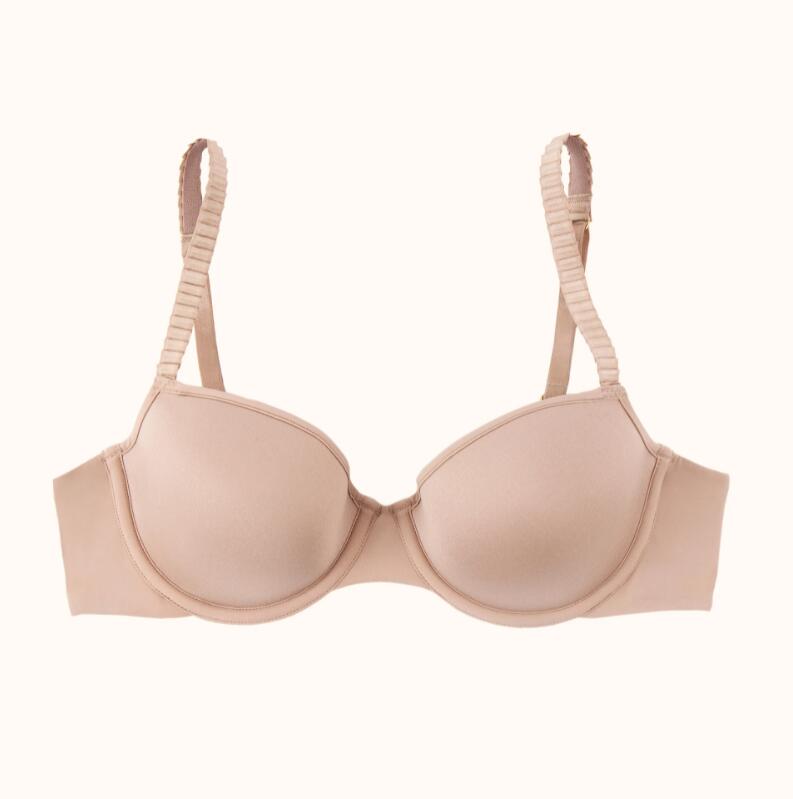 More details about this bra from thirdlove.
Most bralettes give complete breast coverage, so they are very popular as a stand-alone top for summer-time wear. Or you can wear a bralette as a fashionable, layered look under a see-through or opaque shirt. So, one of the main differences between bralettes and bras is that you can wear a bralette as an attractive, cropped fashion-top.
2. Do bralettes cover-up nipples?
Lace bralettes normally have thin, foam-cups or padding that hide your nipples, but other types of bralette can be unpadded and unlined. So always go for a padded style if you need nipple coverage.
3. Do bralettes cause sagging?
There's no evidence to support the idea that wearing a light support bralette can cause sagging of breast tissue. It's currently believed that breast sagging is caused by genetics, weight fluctuations, pregnancy and breast-feeding.
4. Do bralettes make good 'loungewear' for larger cup-sizes?
At first, bralettes were only made in small sizes aimed at teenagers, but the comfort and cute style of this new lingerie/outerwear item meant that women with larger cup sizes also wanted to buy bralettes.
And so manufacturers designed bralettes with more support to suit larger sizes. Many women now like to have a mixture of structured bras and soft bralettes on hand to suit different outfits and occasions!
5. Who shouldn't wear a bralette?
However, if you're dealing with sagging breasts, it's better to stick with a conventional bra with plenty of uplift and support in the design.
6. Are bralettes supportive for larger busts?
Yes, larger breast sizes can also get comfort and light to medium support in a bralette style. According to Paula Skarrat, from Bravissimo, a brand that caters exclusively for women with large cup sizes, customers report that bralettes designed for bigger breasts can be just as comfortable, supportive and secure as a wire-free bra!
So it all depends on your personal preference and whether you value support over comfort, or comfort above all. Lots of well-endowed women wear a supportive, underwired bra for the office, but switch to a bralette for softer, comfier wear at home, relaxed weekends and vacation-time.
7. How to choose a bra or bralette that supports your bust correctly
Whether you're wearing a bra or a bralette, and regardless of your breast size, you need some degree of support. And these are the key points to keep in mind:
a) Supportive body-bands
Everyone should be wearing lingerie with a body-band made from good quality elastic that lies straight across your back and below the shoulder blades. This is the absolute key to getting good support, because a firm, but comfy, band transfers the weight of your breasts to the ribs. And this stops you getting back and shoulder pain, if you have heavy breasts.
But you don't necessarily need a wide, body-band to get the best support. Lots of cheaper styles with broad bands are made from poor-quality elastic that cause the band to roll up during wear. Look at the fabric blend details and choose styles that have the most Elastane or Spandex in the blend for a stronger, but still comfy support.
However, if you need the highest level of support choose a cute, long-line bra, which is a style that has been popular for many years, because it gives great support and smooths the midriff. And long-line bralettes look trendy and attractive on fashion-fans, too.
b) Clip-fastener or no fastener?
Bralettes don't usually have a fastener of any type on the body-band and you put them on over your head, or step into them. This is more comfortable for some women, but it does mean that you can't adjust the body band for a close-fit, if you have larger breasts that need full support.
On the other hand, bralettes with no fastener can be a better choice for women who have restricted movement and can't manage a hook-and-eye fastener.
c) Comfortable & well-fitting straps
And choosing the right type of straps for your cup size is also very important as far as comfort is concerned. In small sizes, you can wear bras and bralettes with narrow straps that look great under this year's fashionable, spaghetti-strap, tee-shirts.
But wider, cushioned straps are infinitely better for larger cup sizes. So take your time when trying on a newly received bra from an online store, to check that the straps don't start digging in after an hour's wear.
Bralettes are more likely to have broader, lacy straps and again, you should take a look at the fabric blend details to check that the lace is elasticated and soft on the skin. Many lace bralettes look lovely in the pictures, but if they are too low-priced you may find that the lace is scratchy.
Straps are also important for the best fit and, depending on your personal dimensions, you may find that a bralette with non-adjustable straps isn't the best fit for you.
And finally!
The bralette is a new type of fashion-bra, which has become increasingly popular during recent years, especially for teens and women with a smaller bust. However, manufacturer's now sell bralettes with sufficient support to make them a popular choice as a wear-at-home, 'lounge bra' for larger cup sizes.
Take a look at our detailed bra and bralette reviews to understand the wide range of sizes and attractive styles available to you right now! And let me know your thoughts on the interesting bralette or bra question!  Subscribe to get more new style tips and suggestions and herstylecode.com! Thank you for reading 😉