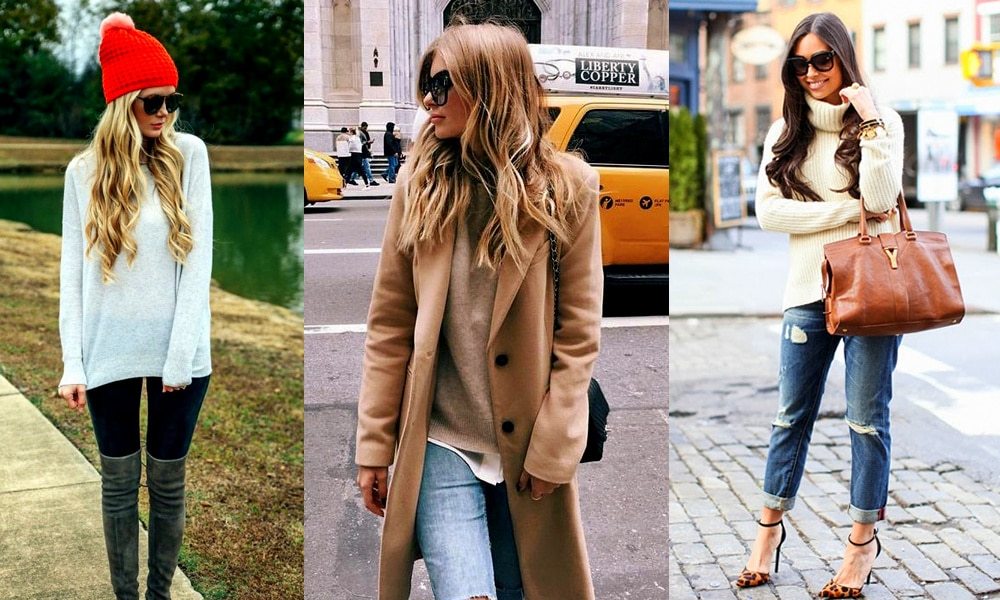 Beware! Cabin fever time is upon us. As winter weather strikes, staying inside can be extremely tempting. The cold temperatures tend to make the couch and a comfy blanket way more tempting than opening the door and going outside. At least for a few months. Unfortunately, there are only so many things to do indoors, and eventually, you will have to make your way into the cold. Bundling up is obviously a good idea, but is it possible to do so and still look good? Yes, it is possible. You can stay warm and stylish both at the same time.
These outfits come with all the things you need to stay warm and look great. Boots, sweaters, scarves, and coats don't have to be atrocious. Some of the coziest outfits will make even the biggest fashionista want to take a snow day. Warm-up by the fire with some hot chocolate, then step outside in one of these adorable outfits perfect for managing through the cold. We've pulled together outfits perfect for every occasion from parties to shopping to skiing or snowboarding. These winter outfit combinations will have you feeling festive all season long.
1. Stylish Vest Outfit Ideas for Winter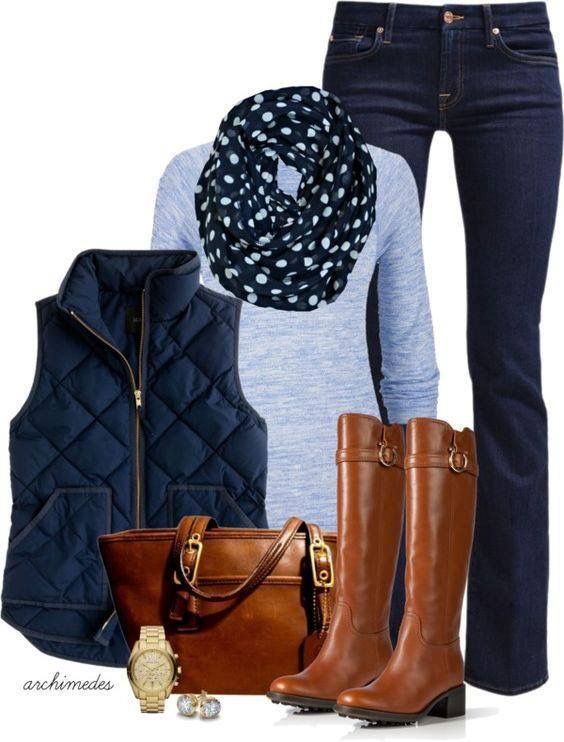 Vests are a great way to keep warm in the winter. This puffy vest doesn't add too much bulk like some but is just enough to keep you warm. Pair with a light long sleeve shirt and knee-high boots.
2. Sweater Vest Outfit Ideas for Winter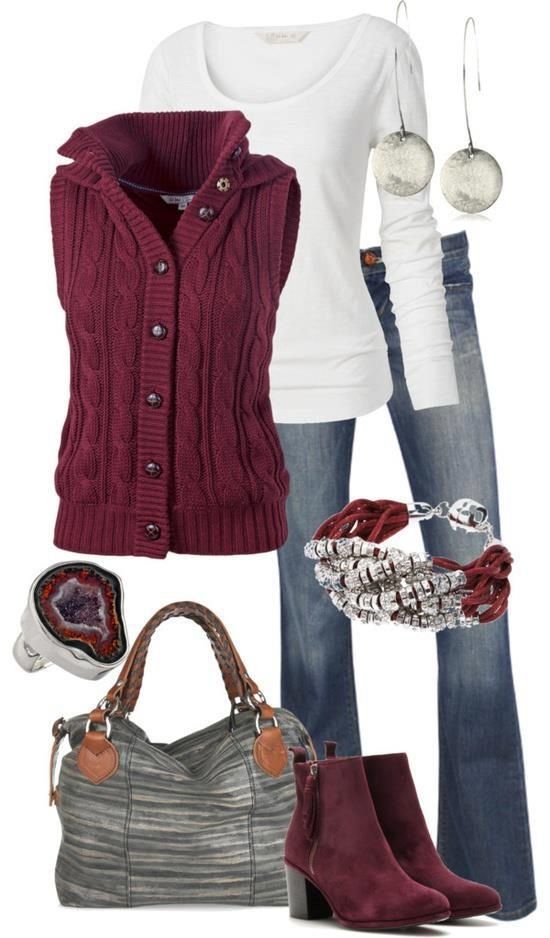 Sweater vests are comfy and cozy. Add some color and pair with matching boots for a fashionable look. You can then match jewelry to the color of your vest to bring the whole outfit together.
3. Cozy Scarf and Sweater Outfit Combinations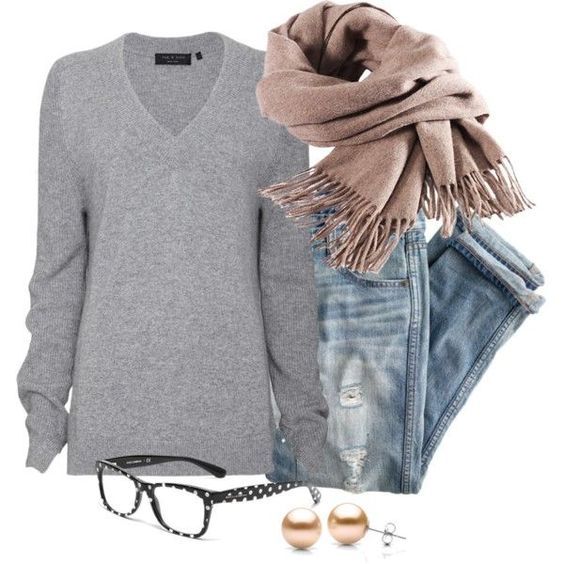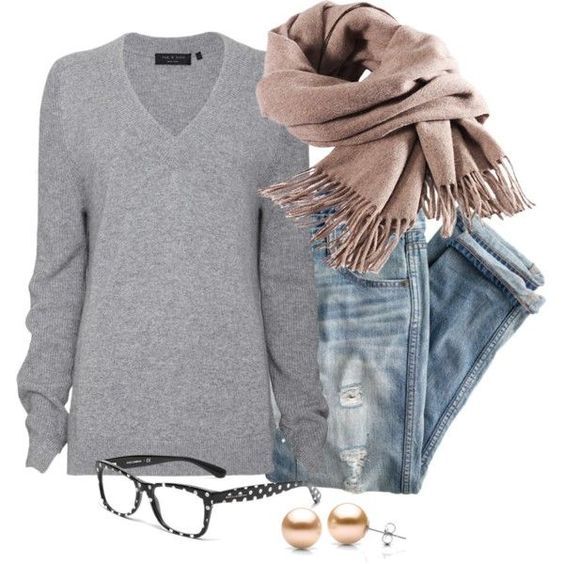 A perfect look for school, a light sweater, and contrasting scarf will keep you warm in the classroom. With its neutral tones, you'll be able to pair this outfit with shoes of your choice. Sneakers would be a great addition.
4. Scarf Sweater and Boots Outfit Combination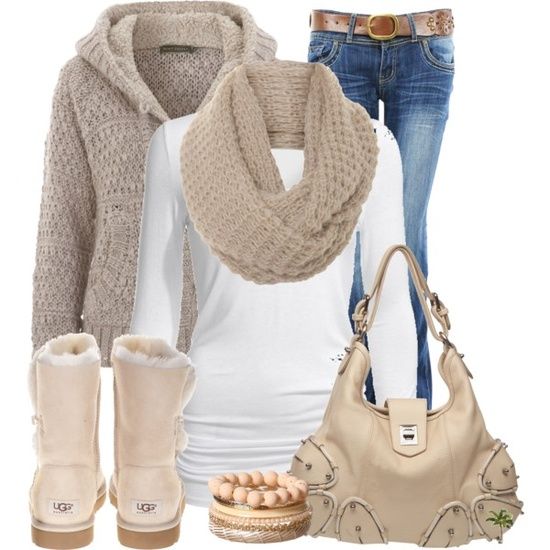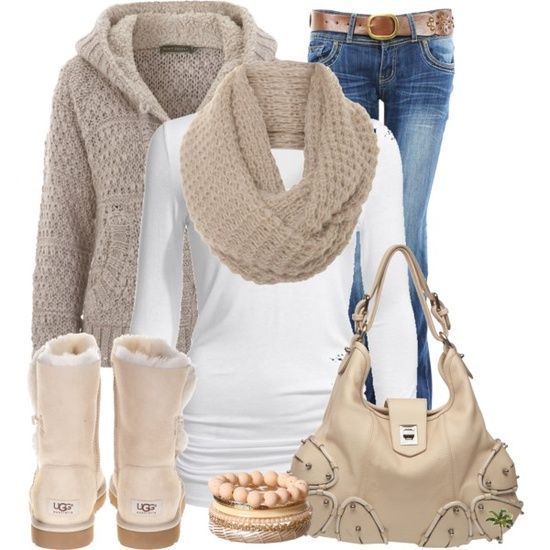 Match your favorite pair of slip-on boots to your sweater and scarf for an easy to pull off style. You can add some extra flare with jewelry and a matching handbag.
5. Winter Outfit Combinations- Cute Scarf Ideas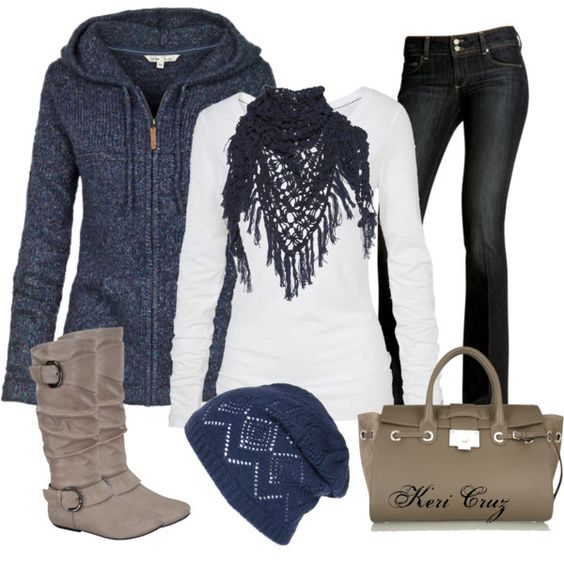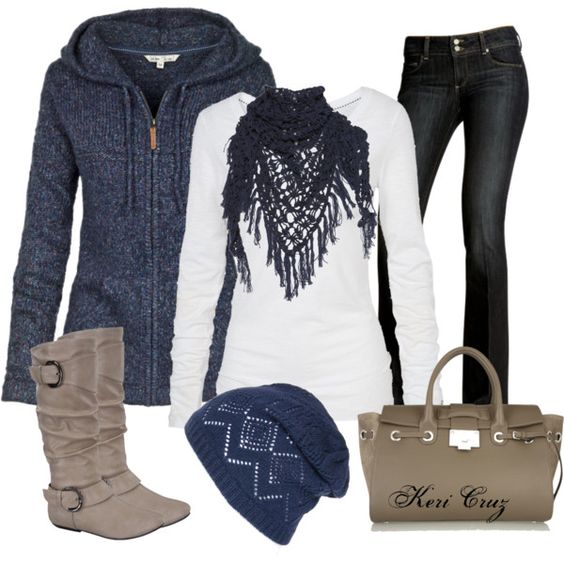 Scarves come in many styles, patterns, and colors. Check out different ways to tie them to keep your look fresh. Add a matching hat for a cute and warm style when heading into the cold.
6. Warm Sweater Outfit Ideas For Women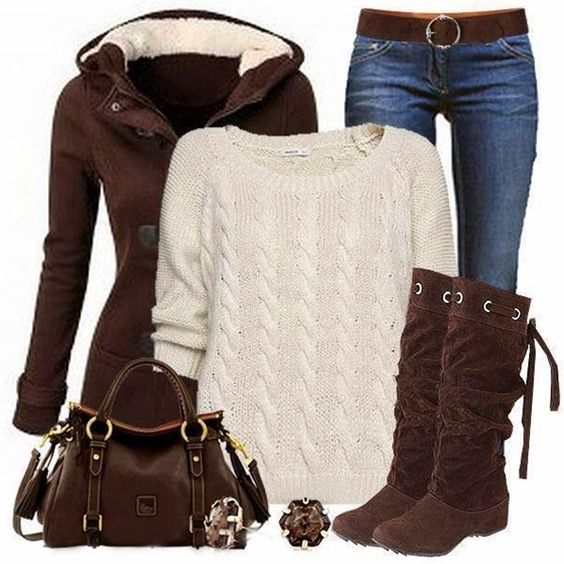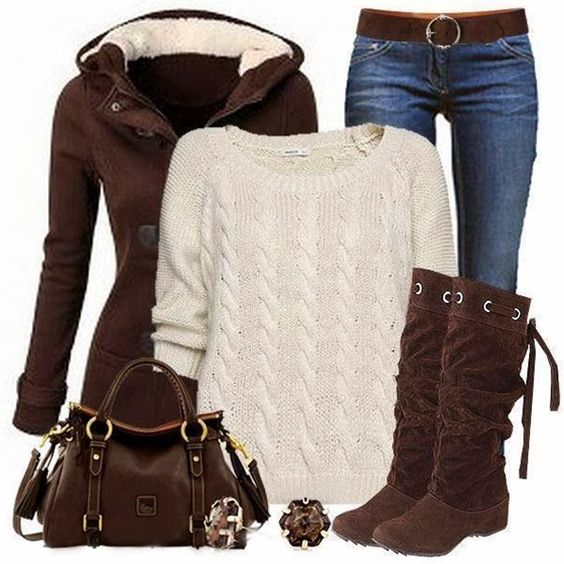 Comfy knit sweaters are a winter favorite. A light color matches dark boots and looks great under a dark parka. You can match your accessories to the boots to make the look work inside and out.
7. Button Up Sweater Winter Outfit Idea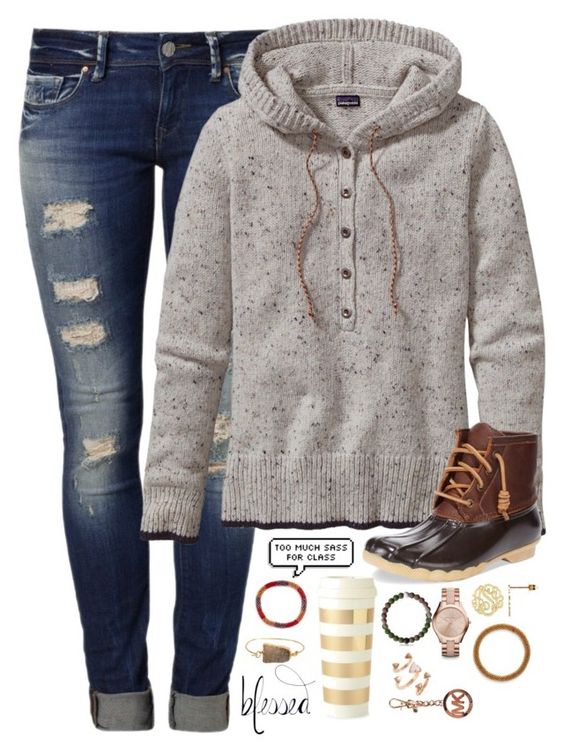 When heading out for a coffee or hot chocolate, a pullover sweater is a go-to item. This button up is not only a stylish one to have on hand, but will keep you warm.
8. What to Wear With Boots- Snow Boots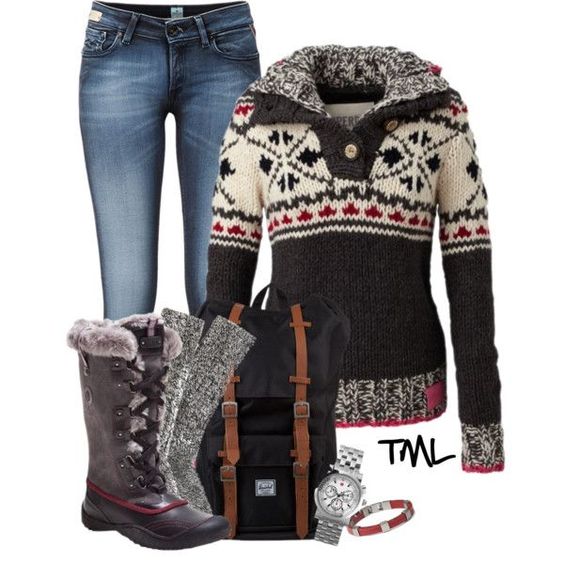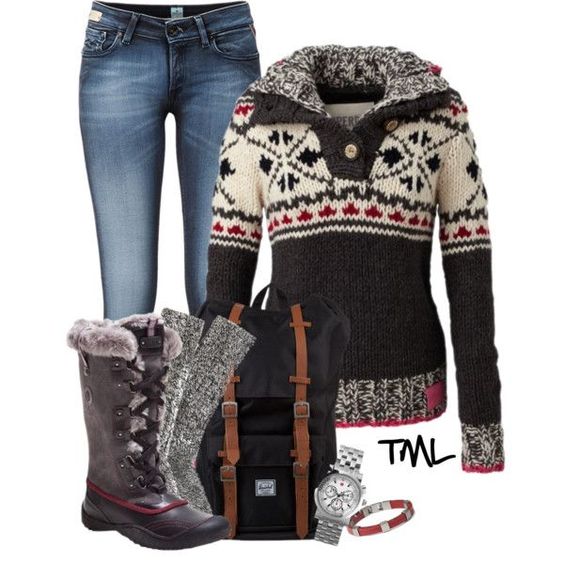 Snow boots and style don't seem to go together. When done right, however, it is absolutely possible. Try this combination for a trip to the ski resort.
9. What to Wear With Boots- Slip-Ons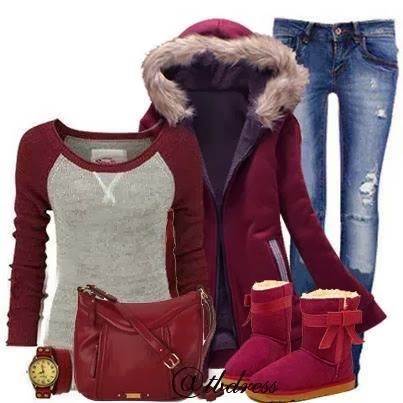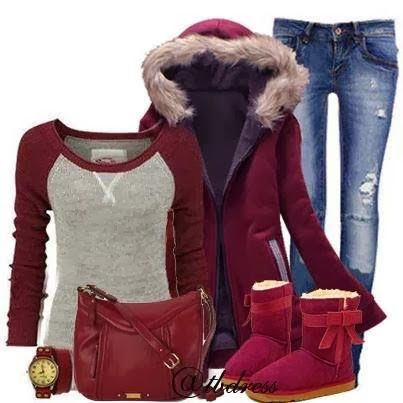 You likely have a pair of slip-on boots that are your go-to winter shoe. Your go-to coat should match so you never have to worry about clashing. A matching purse will also help keep you from having a mismatched look.
10. What to Wear With Boots- Dress Boots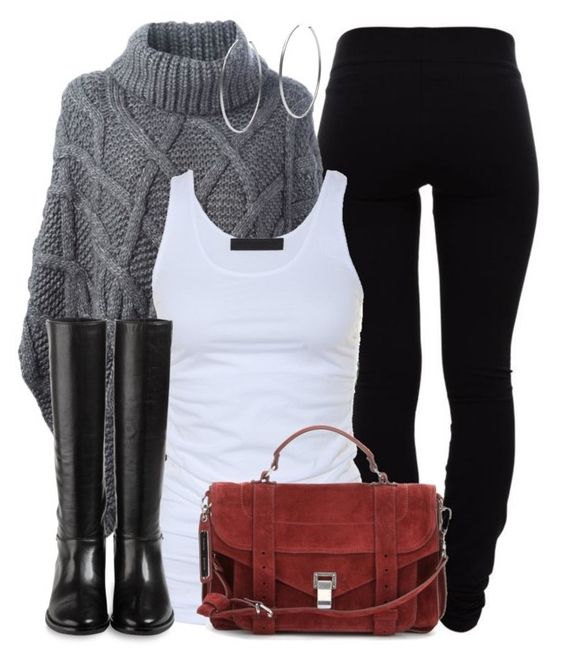 Ever since I discovered fleece lined leggings, I haven't wanted to wear much else in the winter. Pair with a long poncho and classy heeled boots for a pretty and stylish look for almost every occasion.
11. Dressy Winter Outfit Idea for Work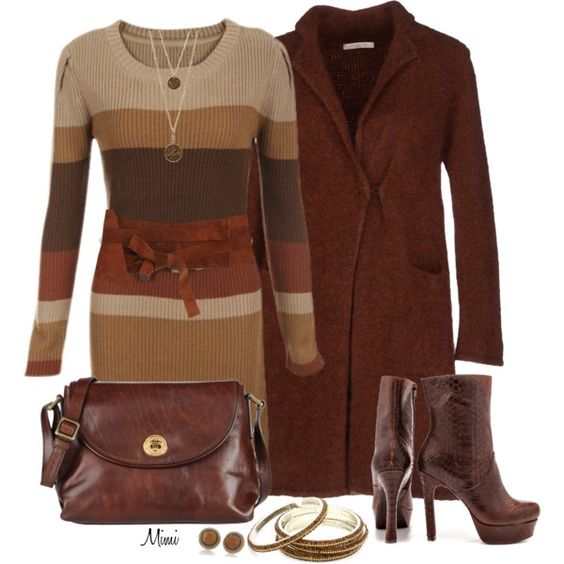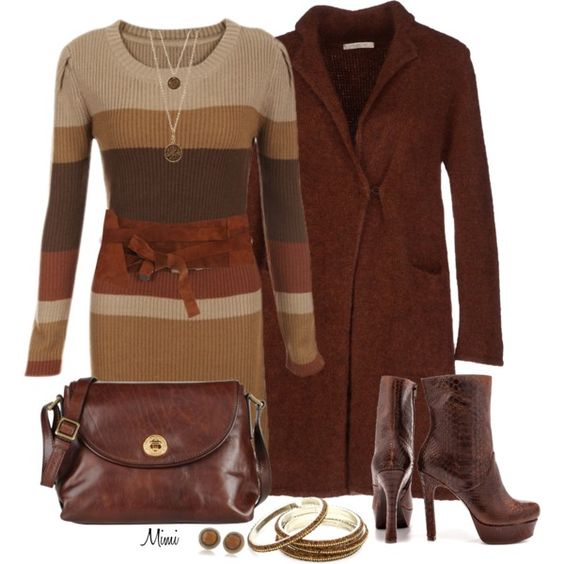 When you have to dress up in the cold weather you may shiver at the idea of dressy outfits for winter. Sweater dresses are a great choice for style and comfort at work or even a dinner party.
12. Dressy Winter Pencil Skirt Outfit Idea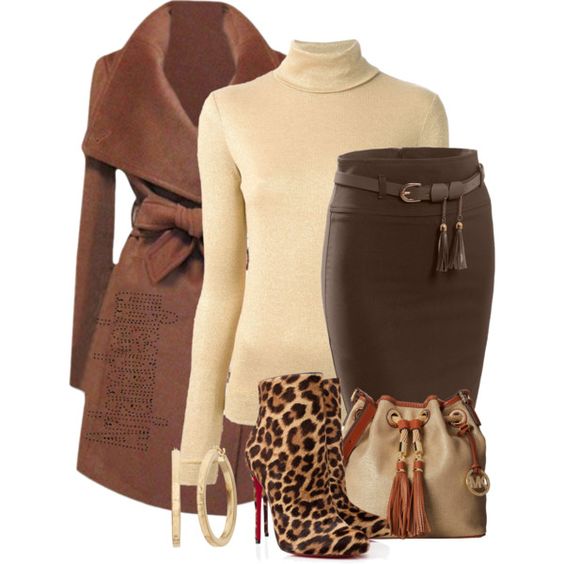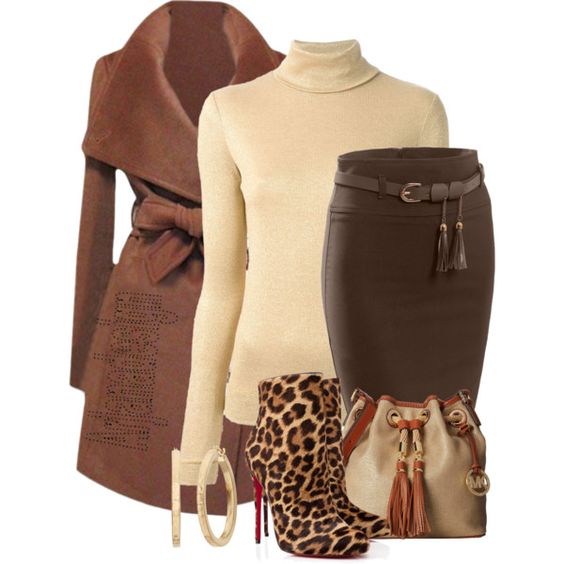 Show off your wild side when dressing up with an animal print heel. These boots show personality while still giving off a classy and put together vibe.
13. Edgy and Cozy Winter Outfits for School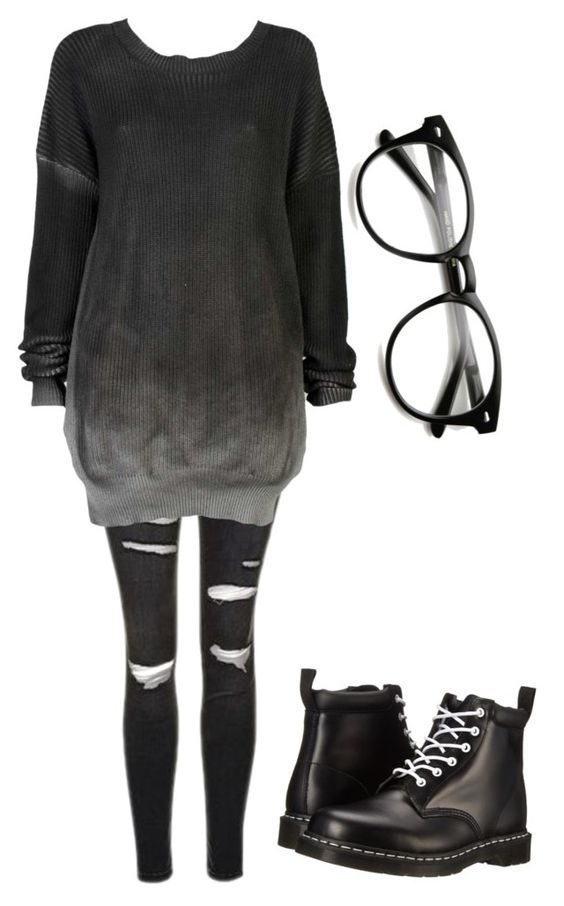 Head to class in this grungy sweater. The added edge to your outfit pairs perfect with a dark pair of ripped jeans and some lace up boots.
14. Colorful Winter Outfits For Your Wardrobe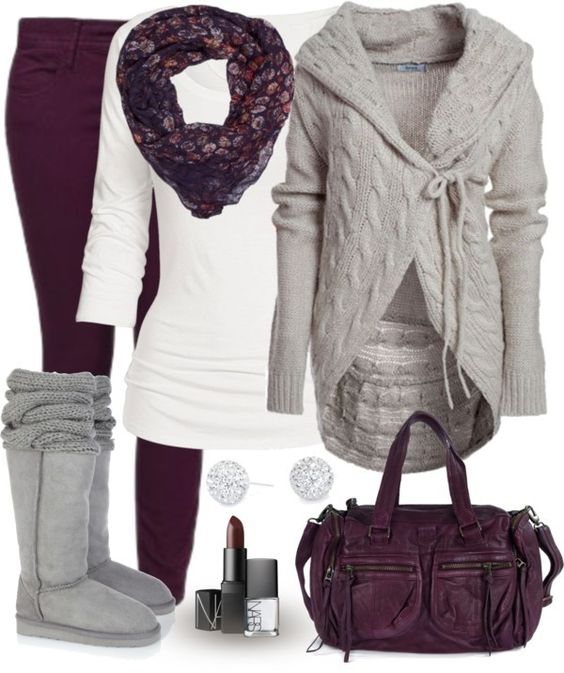 Plum is an adorable winter color. When going for colorful pants, use neutral tones for your top. You can bring the color out with accessories and makeup. For example, a patterned scarf with plum and some plum lipstick.
15. Cute Colorful Outfits for Cold Weather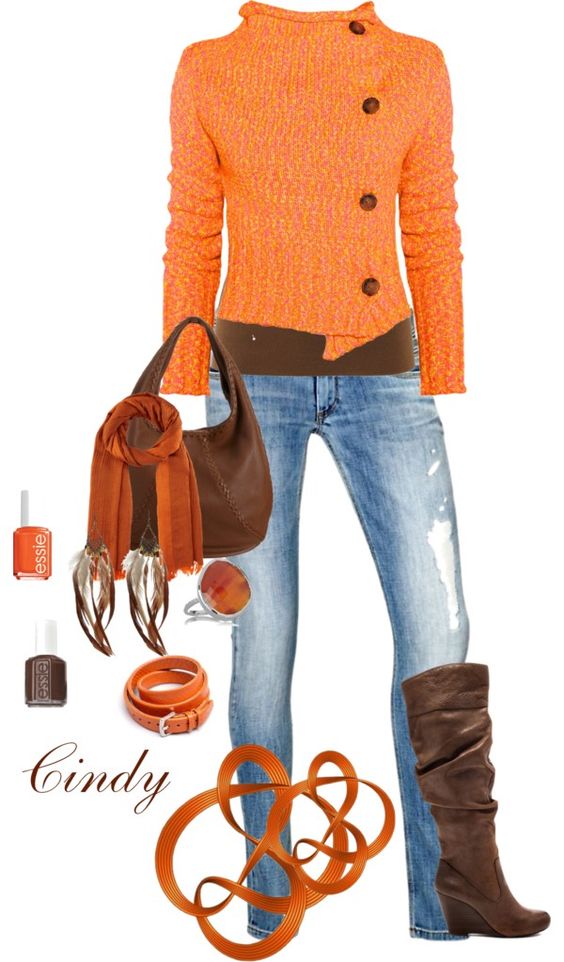 Orange works in both fall and winter. This bright color warms you up just by looking at it. If the sun is not out, bring it to you with some bright colors.
16. Bright Winter Outfit Ideas for Women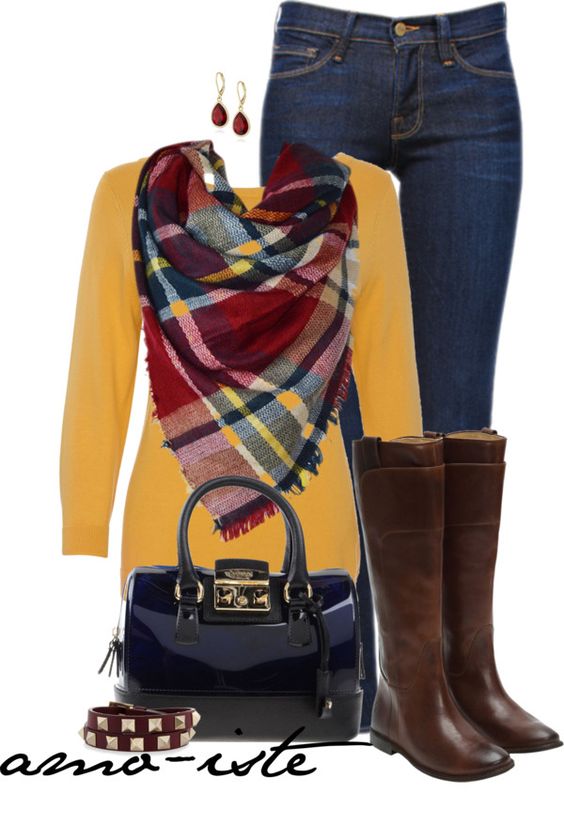 Yellow also helps bring the sun right to you. A bright yellow sweater and jeans look good with a patterned scarf and dark boots.
17. Off the Shoulder Sweater Outfit Ideas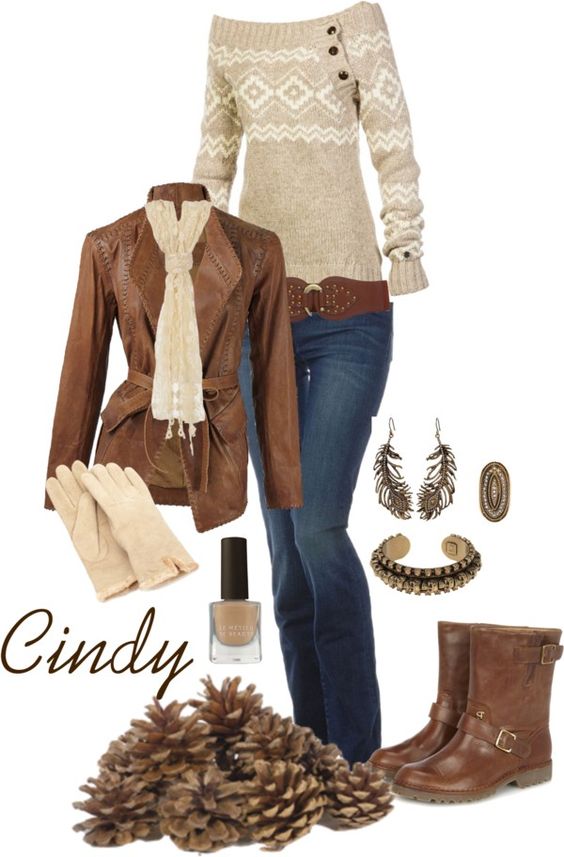 Don't be afraid to bare your shoulders. This trend is hot right now and perfect for a sweater. Add a scarf and coat to keep your shoulders warm.
18. Off the Shoulder Sweater and Accessories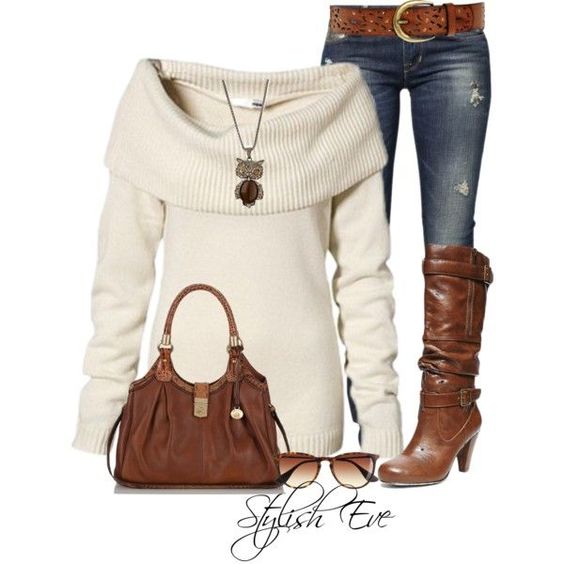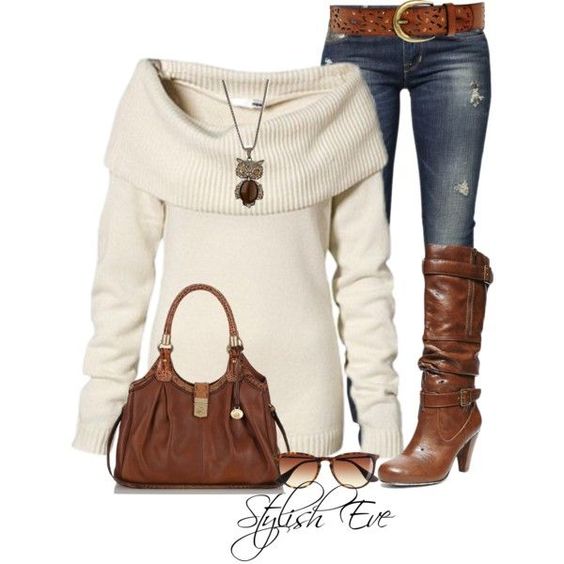 Throw on a boot with a small heel and matching necklace for a trip to the mall.