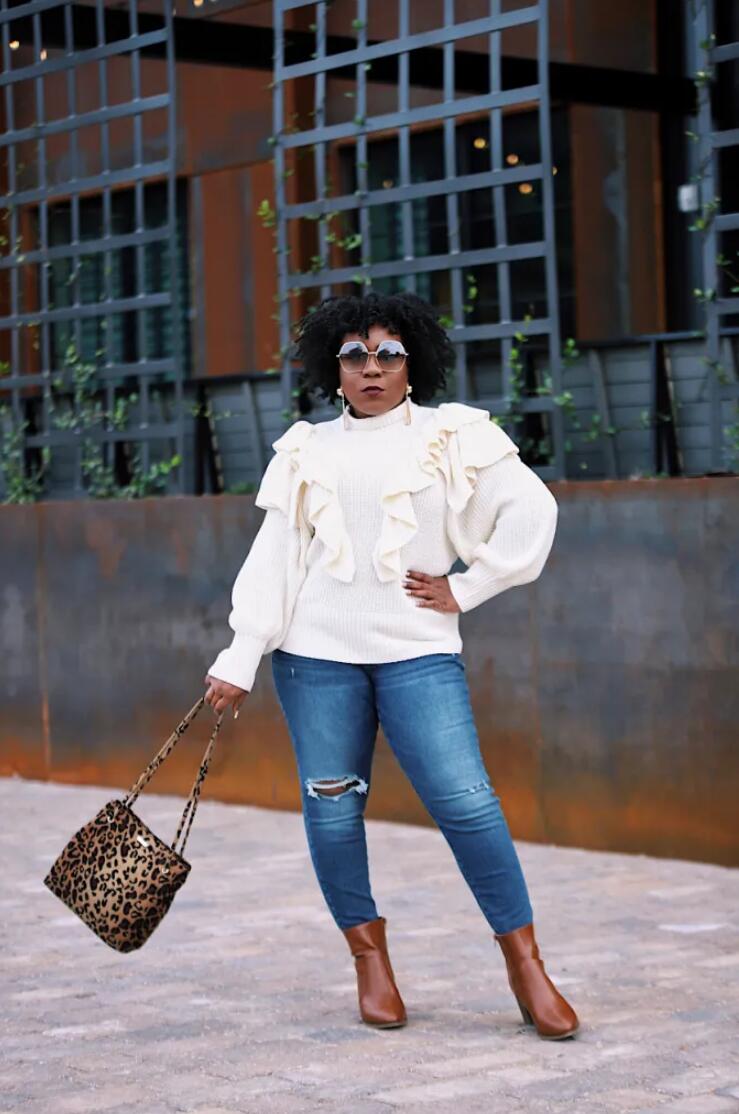 Even though autumn is typically the most attractive time for clothing like boots, layering, women's leather jackets, etc., it is easy to lose inspiration for anything other than sweats when the day sets faster and earlier. 
However, we have found that going out into the fresh autumn air and dressing lovely and comfy for a photo session, brunch, or other fall activity is wonders for our mood! If you're currently lacking in the fashion area, allow us to be your muse.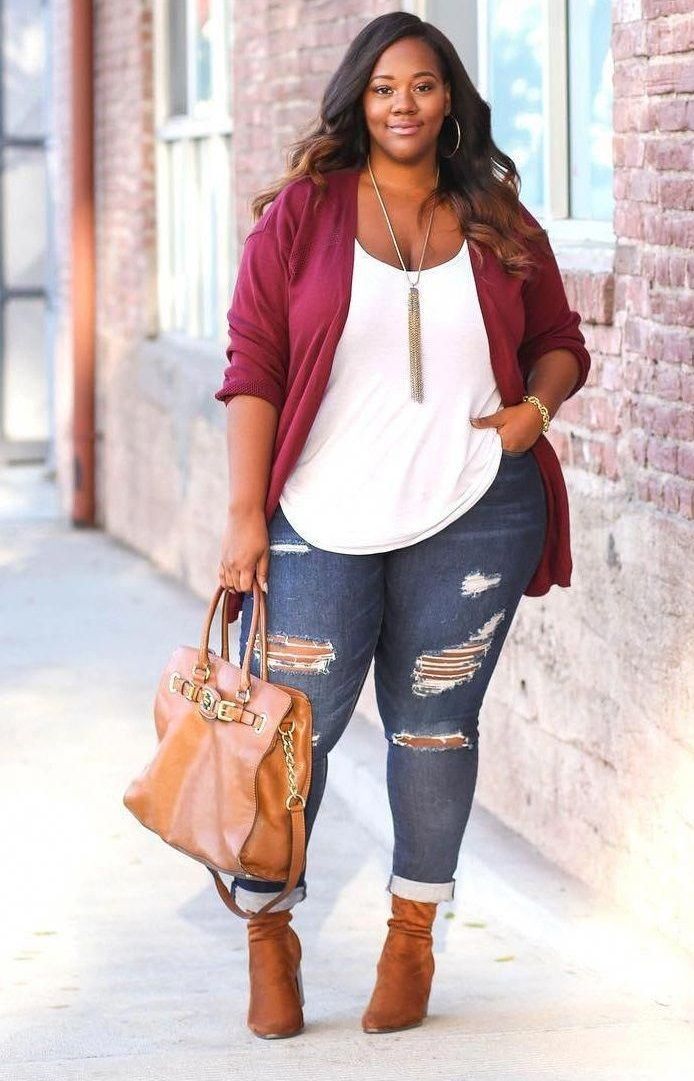 For the autumn season, we have compiled a list of our favorite 5 Stylish Plus Size Fall Outfits for curvy girls which they may buy from various plus size online stores Although this applies to all women, the plus-size ladies among our comrades may find this especially useful.
1. Color Blocking
Color blocking is the practice of wearing an outfit that prominently features a combination of three or even more colors. Yet, the fashion trend is made more intense by using vivid shades and unconventional color schemes.
You'll immediately turn heads if you dress up even the most simple items in vivid hues. We think it would be fun to try out the outfit as we go into the holiday season.
Color blocking is not only right on style. It can also be utilized to compliment your figure, regardless of your size. By strategically applying darker color blocks, you can hide body parts you'd rather not show off or even wear a plus-size leather jacket on big torsos to give them the enhancement they need.
On the contrary, you may create a column of color using bold, slimming stripes to make one seem taller and thinner and enhance one's features perfectly.
There are also different types of color blocking you can ponder over:
1.1 Monochromatic Shades with Women's Leather Jacket
Choose a single shade and work with it in various tones and tints to create a monochromatic piece. Denim jackets, leather jackets, blazers, and skirts are all great options to layer over them. You can bring out your finest features with these options.
1.2 Contrasting Tones
Using contrasting tones in layering is the best way to go color-blocking this season. You can perfectly fit into fall trends using earthy tones and tangy shades. For instance, add a contrasting popcorn yellow skirt with a tangy crop top. Then finish it with a sea-green plus-size leather jacket and see wonders.
2. Jumpsuits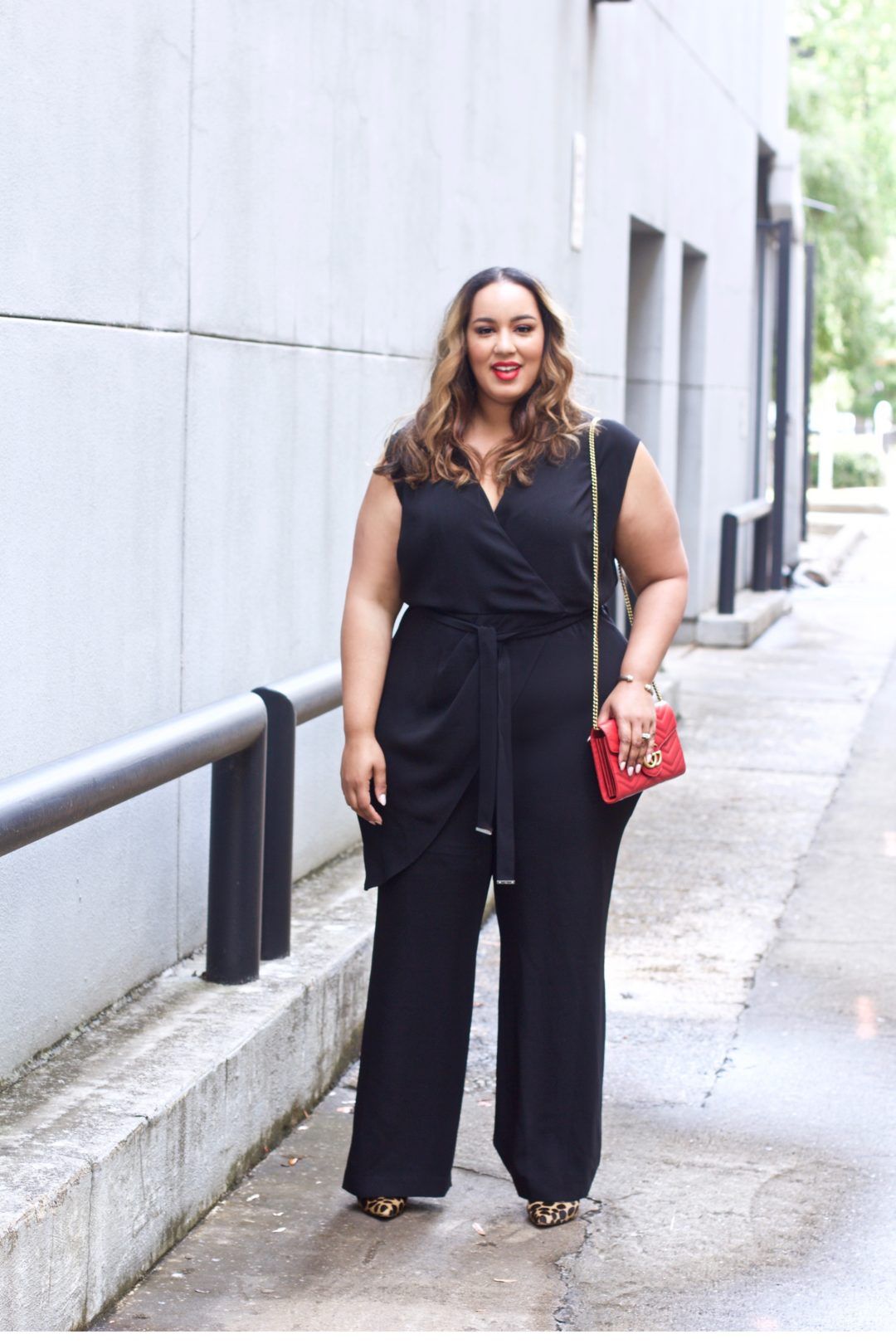 Now that temperatures are starting to drop, you can break out those show-stopping fall outfits you've been longing to wear. There are several flattering fall trends for curvier figures, but few are as beautiful as the return of the jumpsuit.
A jumpsuit can make you seem sophisticated and seductive with no effort. Whether you wear it so tight, it looks like a body suit or goes for a classic, flowing vibe. Fashion shouldn't be too complicated, and putting on a jumpsuit is about as effortless.
The key to nailing the fall fashion trend is to embrace the season's palette while playing around with different cuts and materials. Many curvy women wrongly assume that jumpsuits are not flattering since they do not have an hourglass figure. This season, a wide variety of options are available to select the perfect cut and style for your body.
You can't go wrong by trying something new with your style in autumn. Remember that you may always wear a jacket or cardigan on top of your jumpsuit if you aren't comfortable revealing your whole figure. Blazers, cardigans, and bomber jackets are always safe bets. Still, a denim jacket, utility jacket, moto jacket, women's leather jacket, or bomber jacket can take your jumpsuit from good to great.
3. Black Plus-Size Leather Jacket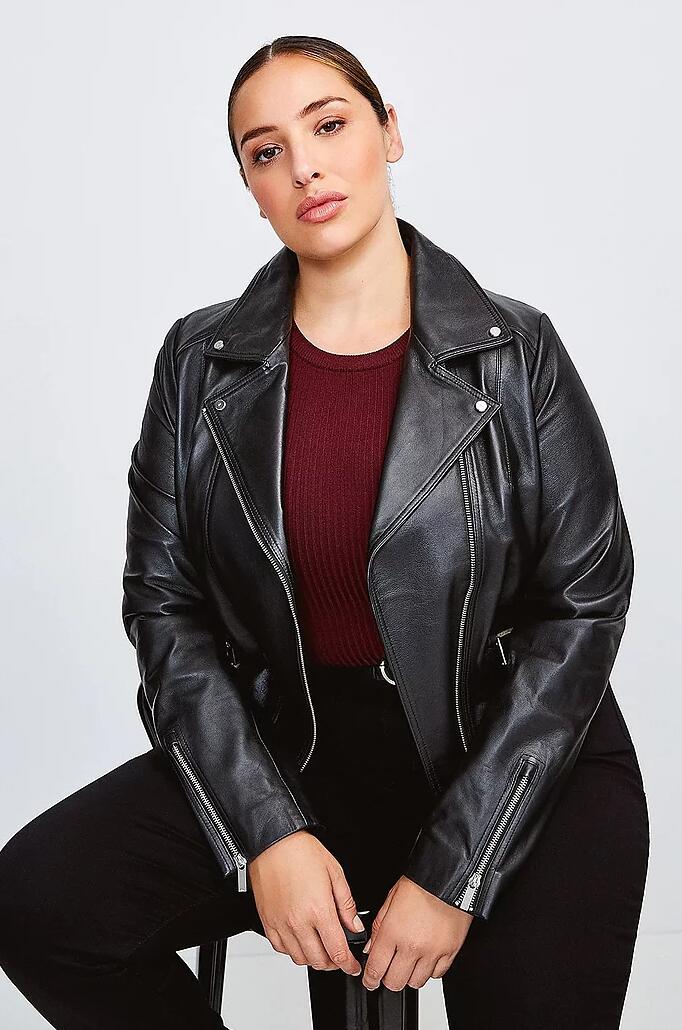 The plus-size black leather jacket is the one piece of outerwear you should get this season. It's a classic jacket choice that won't go out of style soon.
This fall, this item will serve as the backbone of any It girl's outfit, whether she's a celebrity, a street style star, an off-duty model or even a plus-size woman. The basic leather jacket has abundant ageless charm and style integrity, from sharp black moto jackets to colorful statement pieces.
Since the white T-shirt and leather jacket combo became popular in the 1950s, leather jackets have been the go-to lightweight clothing option for spring and autumn.
4. Knitwear
A beautiful cardigan or knitted sweater may be the finishing touch to any ensemble, so add one to your collection. A well-rounded plus-size wardrobe must include basic knits, cardigans, and kimonos. An extra layer of clothes is always useful for those slightly cooler days or if you simply want to add a little something to your wardrobe.
The timeless vest is back in vogue for autumn. Instead, this season calls for a fresh take on the vest. You can't go wrong this winter in the city with a chunky cable knit sweater with a tiny skirt, dress, or wide-leg jeans.
It's about time you relaxed and had some fun, so you'll need an outfit that reflects that. Both are easily provided with a plus-size turtleneck sweater. Throw on a big cardigan with anything from a plain white tee to a fancy dress and channel the '90s in style. And with these styles, you may easily become the season's ruler.
5. Polka Dots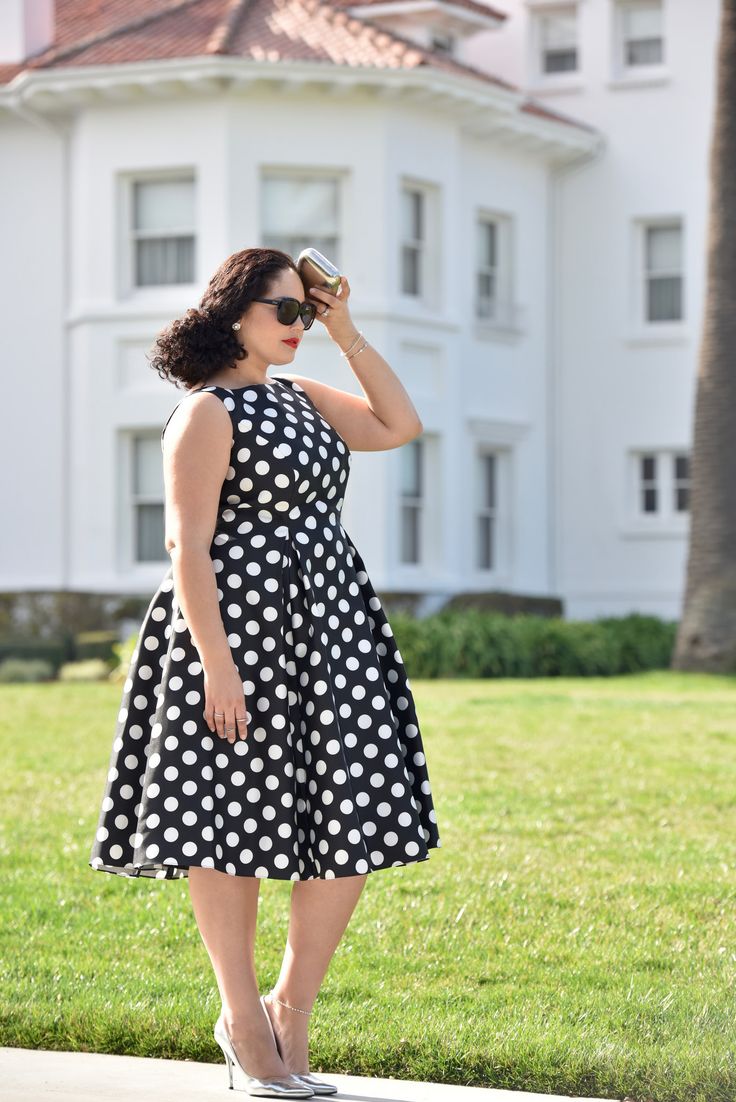 Despite polka dot clothes being one of the earliest themes in design, it has recently made a comeback. It flatters all body types and can make a plain-clothed person seem more put-together and chic.
Dresses with polka dots are trending again this season, with designers offering various options for different occasions. The dresses have been seen in various warm tones. While some have been made into shorter daytime styles, most have been saved for longer evening wear.
Skirts came in a broad range of styles, including the black polka dot styles with white side slits worn with printed blouses and tops this winter.
Pants and women's leather jackets with polka dots were paired well on the runways of ready-to-wear collections, proving that polka dots can be adapted to a wide range of styles and preferences.
Wrapping it Up…
From color blocking to plus-size leather jackets to various prints, plus-size fall outfits for curvy girls are making it big on the trends spectrum. No matter how big you are, these trends and outfits will never disappoint and fail you, like people coming to your face and complimenting you in the worse way possible. Turn heads and grab attention with us this season with our perfectly described outfits.