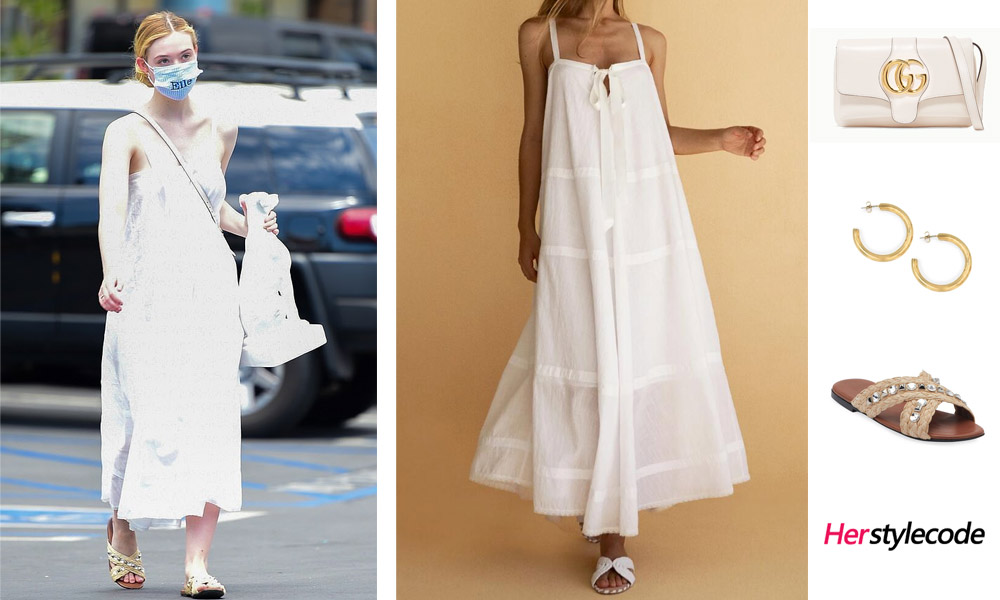 Elle Fanning, award-winning actress and style icon, was spotted running errands in LA in a gorgeous boho outfit inspired by the hippie era of the '70s. Elle has been known to wear loose, flowy, dreamy clothing by designers from all over the globe, like her iconic 2019 Film Festival pink dress look. Fanning has been looked up to from girls and women alike, in awe of her ever-changing fashion sense and statement outfits.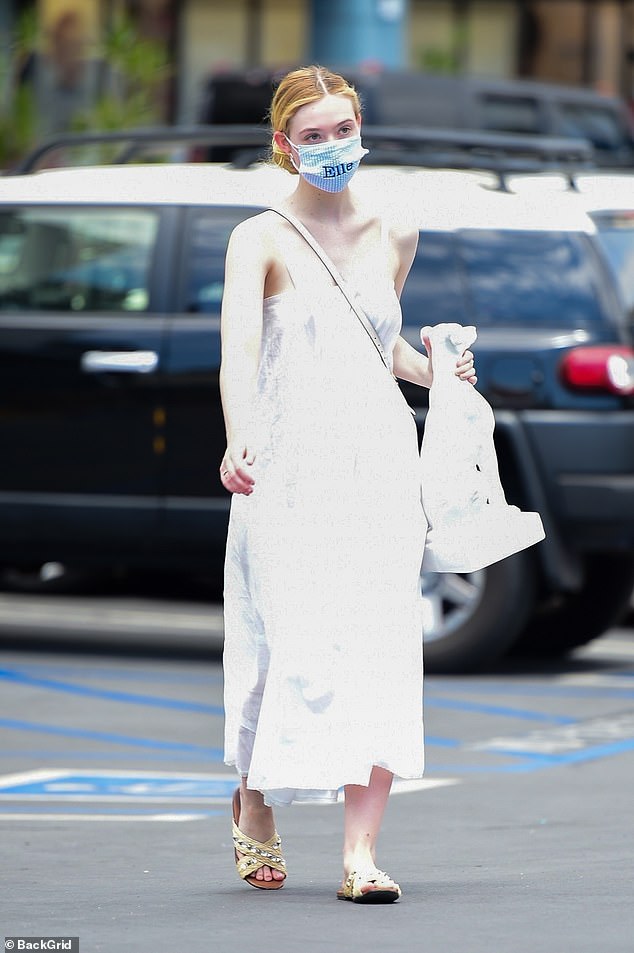 Elle looked radiant in the linen style dress, with straps and slip-on beige rhinestone embellished sandals.  In this look, she has matched her flowy white dress to the weave of her sandals and pulled it all together with her earrings and low bun.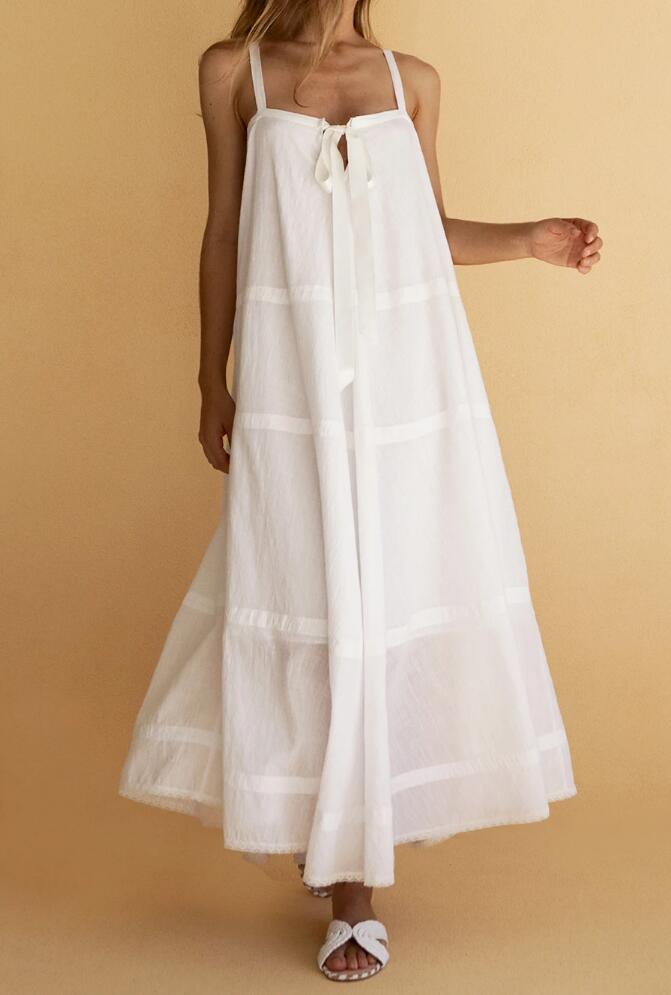 How adorable is this night-gown inspired flowy beach dress? It's slightly sheer in all the right places yet covers everything that needs to be covered. Additionally, it can be worn two ways! The way Elle wore it, the ribbon tie was in the back. However, you can also wear it with the tie in the front for just a touch of added cuteness. It's perfect for a day of summer shopping or a long walk on the beach. The romantic shape is flattering on everyone.
Match this dress with some beachy woven sandals.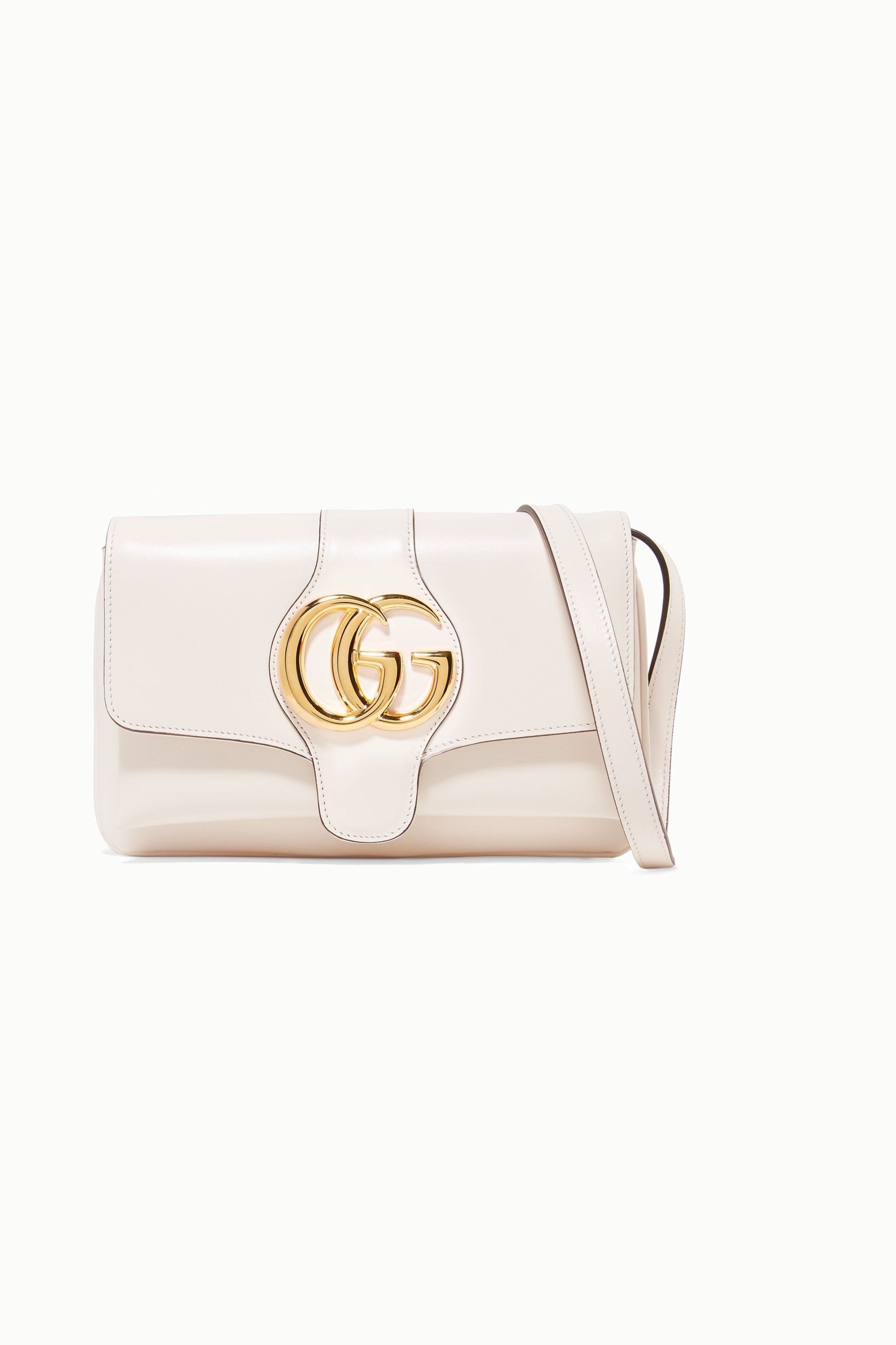 Unfortunately, this bag was limited edition and is no longer for purchase. Lucky for you, though, as many people are selling their used ones online! You may find this bag on therealreal.com.
This legitimate calf leather bag is the ultimate accessory purse. Made in Italy and named after the city of Arles, France, this purse is one of the most high-end gorgeous Gucci purse I have ever laid eyes on. The length is perfect as it hits the hip and is handy for your wallet, keys, and other essential goodies.
This purse goes with pretty much any outfit; a blouse and jeans, a summer dress, a business suit, seriously almost everything.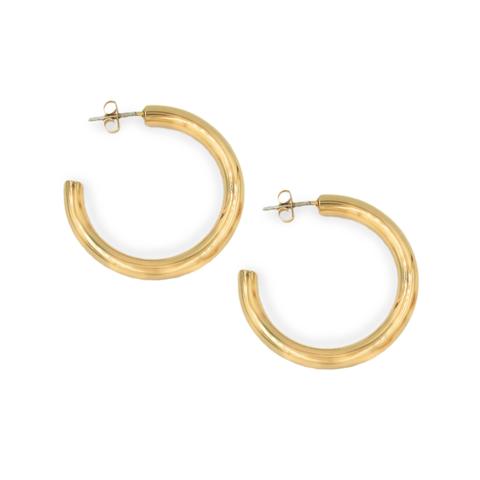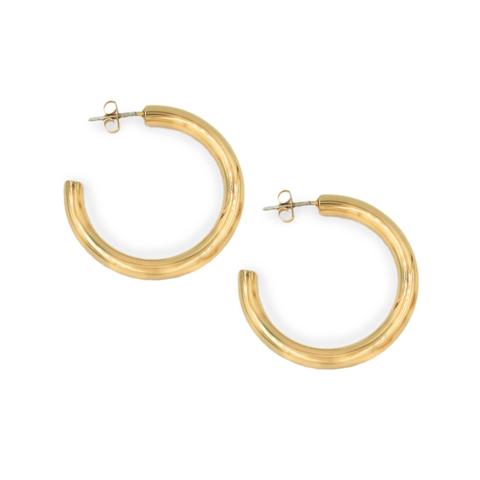 These absolutely stunning hoops have been featured by none-other than Vogue Germany and have been endorsed by many a celeb, including Elle Fanning. Currently, these hoops are sold out, but Bing Bang also sells a sterling silver version that IS in stock and is just as perfect. The reviews rave about how pretty the earrings are and how light they feel.
These hoops would look beautiful with an abstract print blazer with more golden (or silver if you purchased the sterling silver version) jewelry, like necklaces and rings.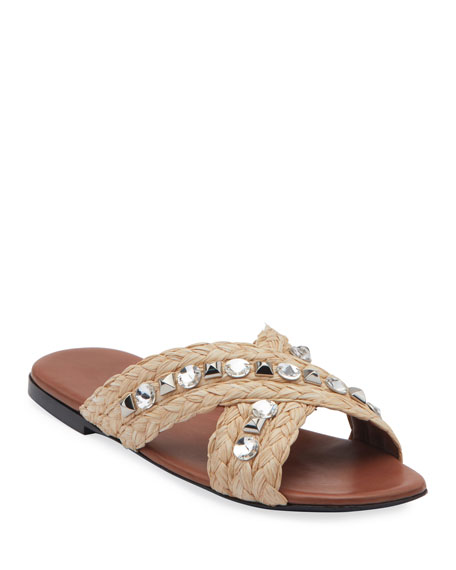 These sandal slides are also, unfortunately, sold out and we aren't sure if they're going to be in stock. You can find them online on sites like Poshmark, though!
These woven boho-life inspired sandals are perfect for a walk on the warm beach or summer shopping. The jewels bling out your feet without looking kitschy or over-done. You can also check out Neiman Marcus for other similar styles that are in stock!
These sandals would look perfect with a long, flowy dress (just like Elle!) Or a shorter sundress.