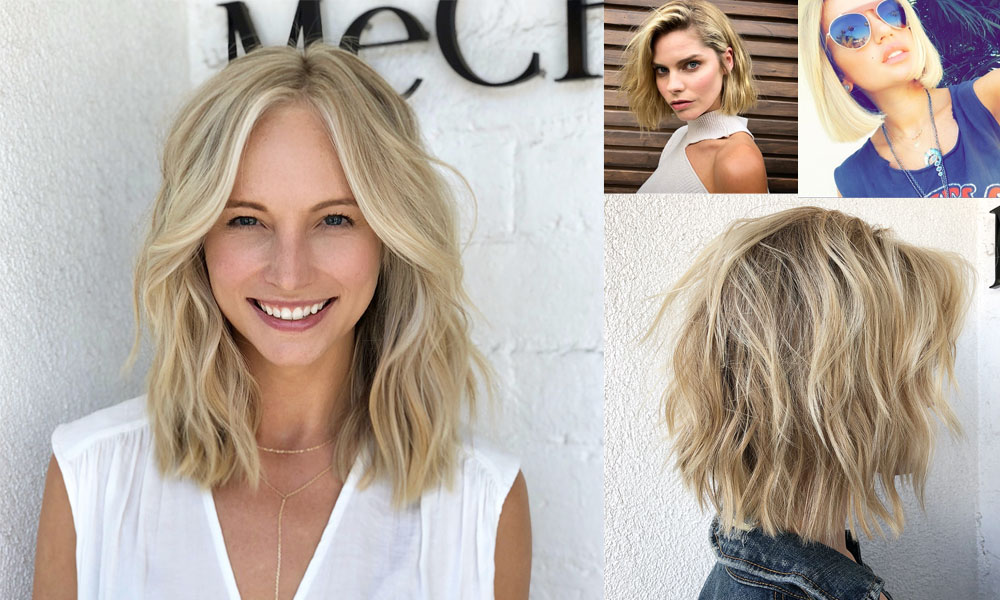 Blonde bobs are one of the top trends of the season–and for good reason. The blonde bob is a bright, bouncy, timeless style. It is flattering for a wide variety of face shapes, and there are countless different shades of blonde that can flatter a diverse range of skin tones.
As you'll see from the cuts and styles in this post, blonde bobs are very versatile. There are a diverse range of styles that are included underneath the umbrella of the blonde bob style, and this post features 7 of the classic and trendiest blonde bob styles for your inspiration.
1. Rounded Mid-Length Blonde Bob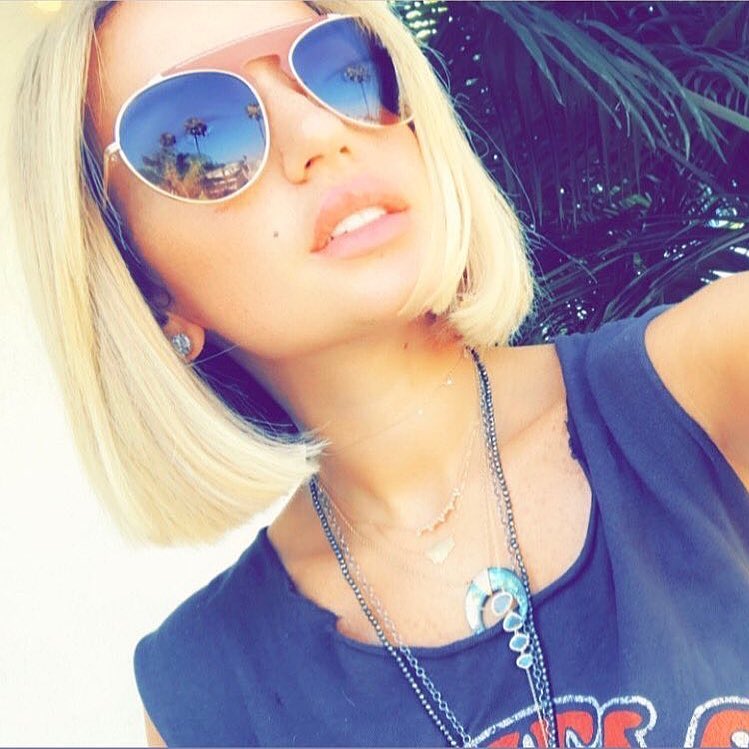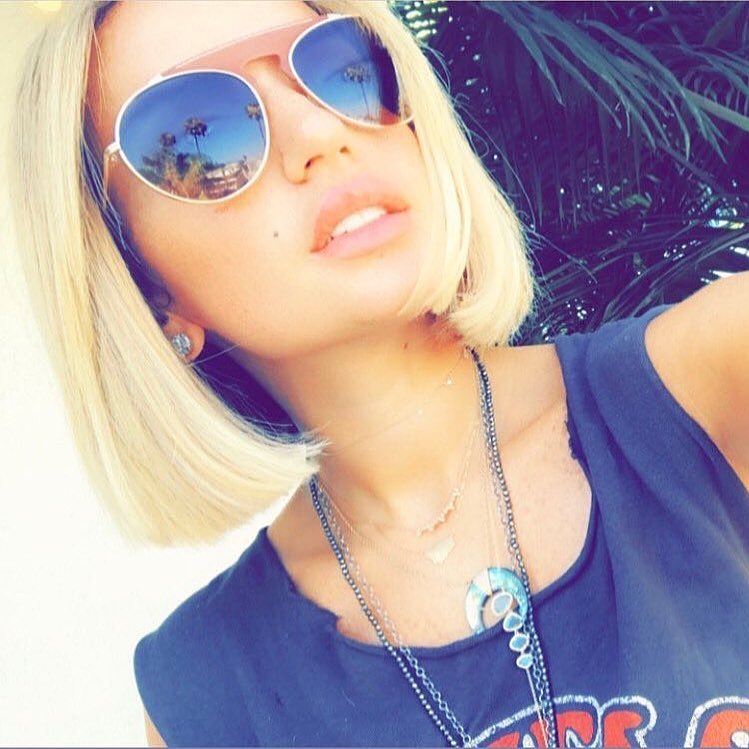 This mid-length blonde bob falls between your chin and your shoulders in bouncy, rounded layers that frame your face with a flattering finish.
Use a blow dryer and a round brush to style this bob with the sleek finish you see in the picture above. It doesn't take long to blow out this low-maintenance cut into a sleek, pin-straight style with a polished, bouncy finish.
2. Chin-Length Blonde Bob with Deep Side Part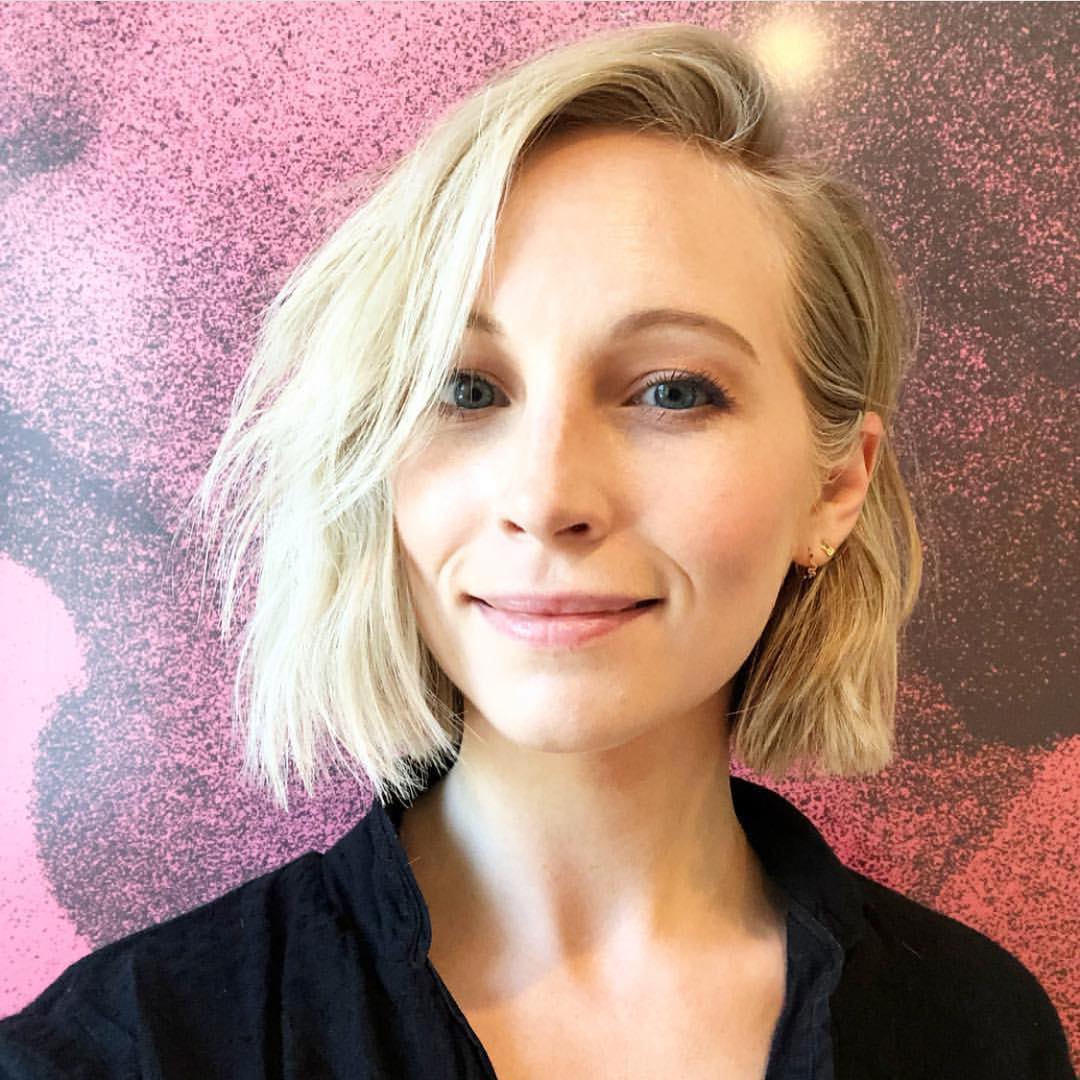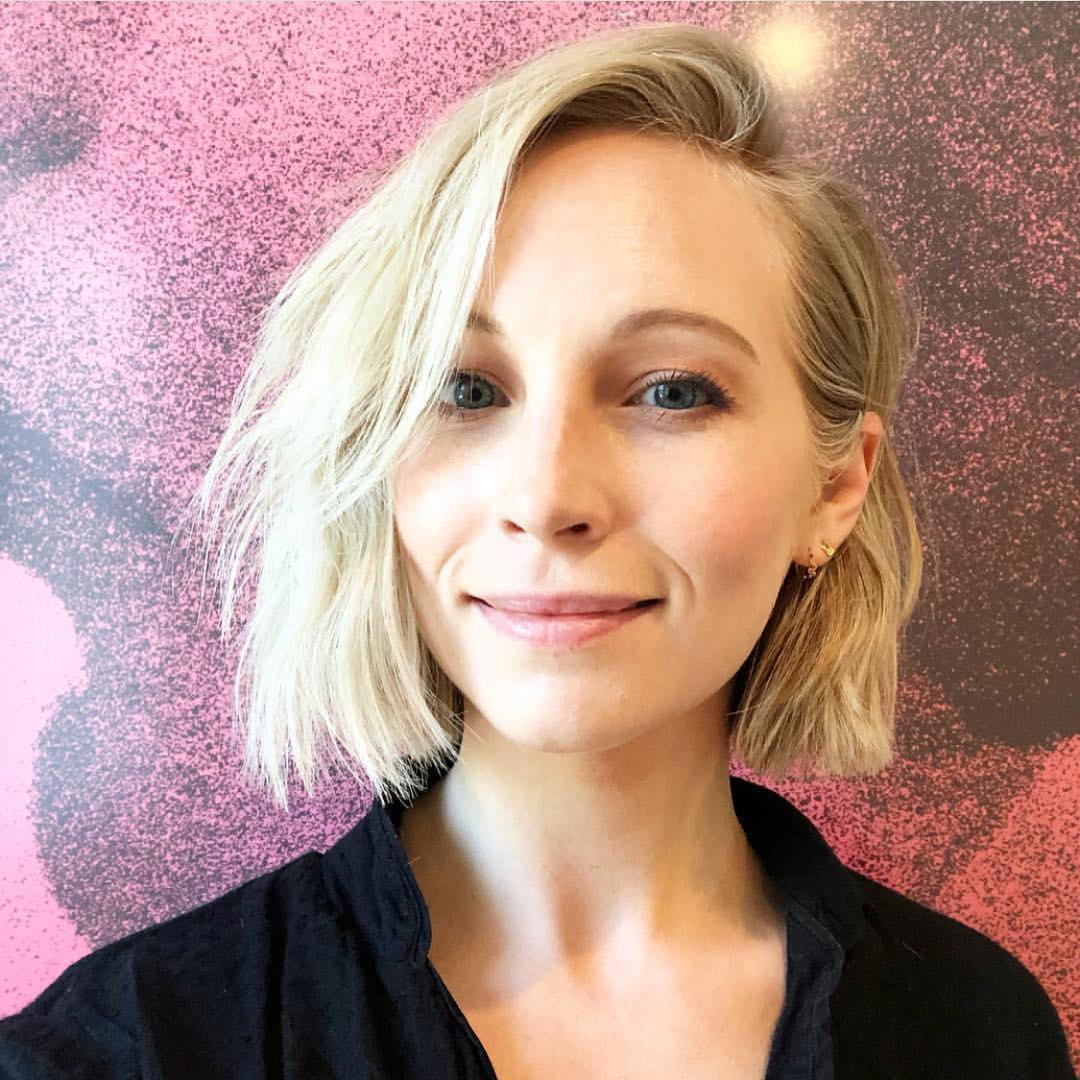 A deep side part adds an eye-catching focal point to this chin-length blonde bob. It creates a bold, asymmetrical finish that gives this bob plenty of volume and dimension and keeps it from falling flat.
The roots of this blonde bob are slightly darker than the ends. This subtle shadow root creates a more natural-looking finish for this style that is perfect for bottle blondes who want to save some time and money by waiting longer in between root touchups at the salon.
3. Tousled Wavy Chin-Length Blonde Bob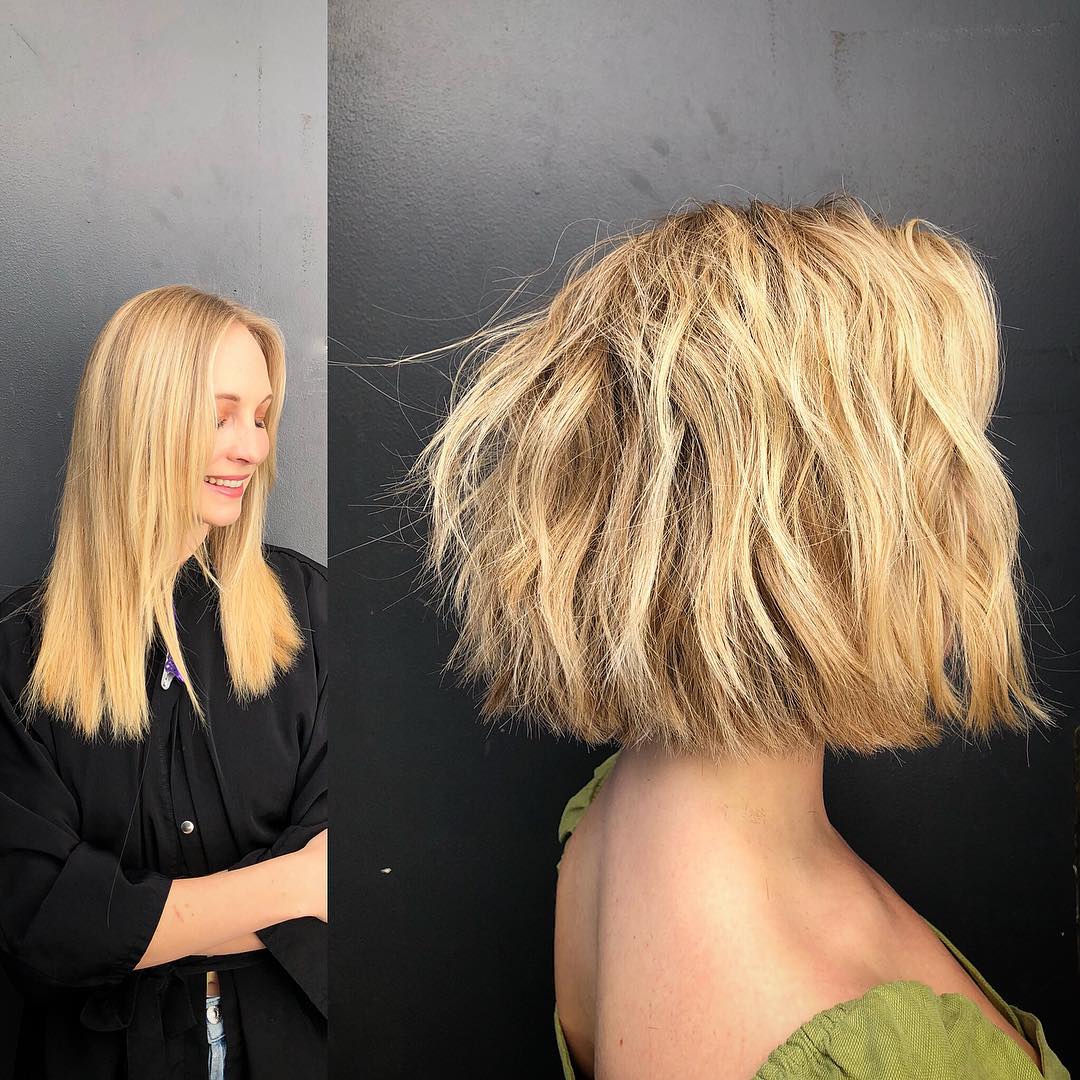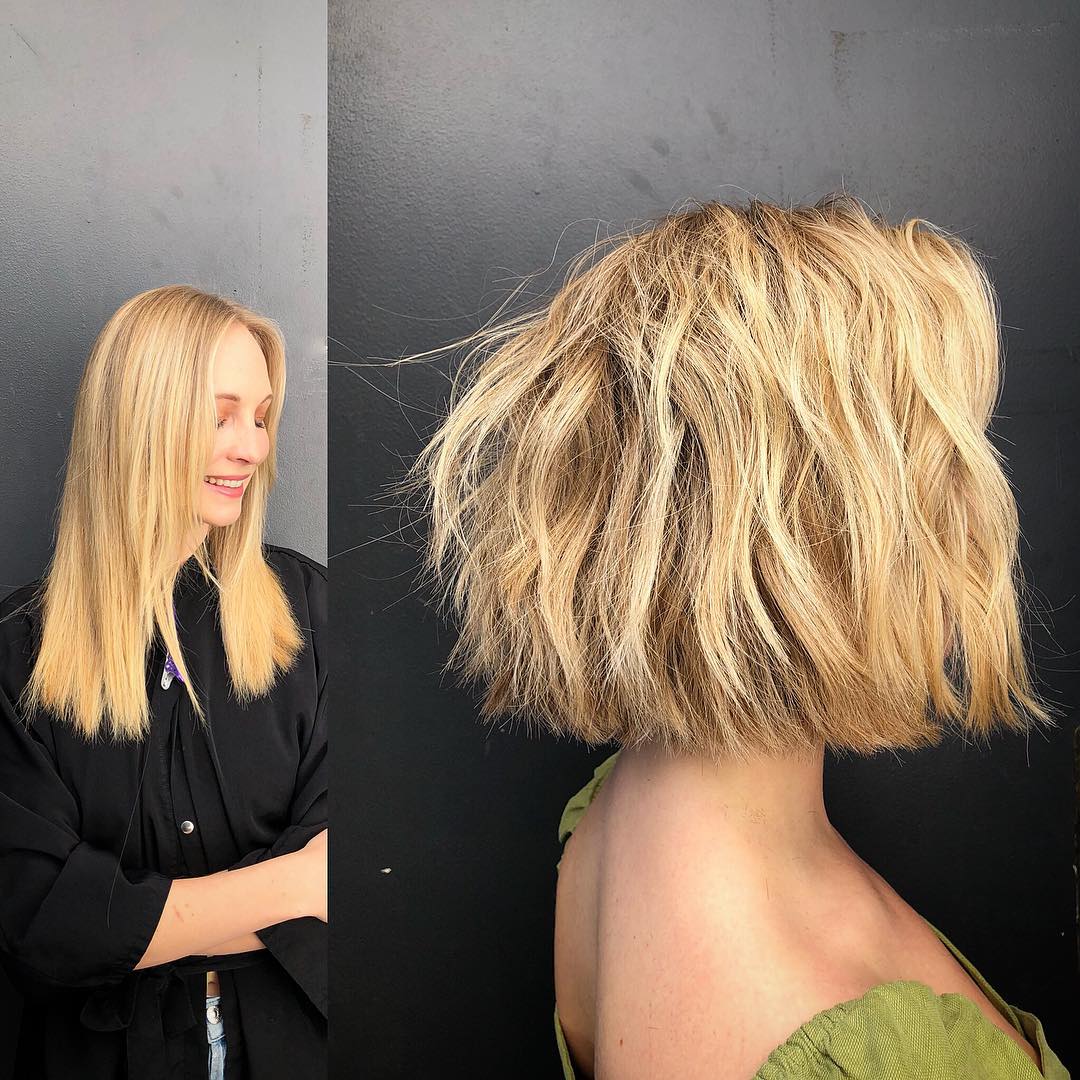 This tousled chin-length warm blonde bob is ultra-sexy, flirty, and fun. It's the perfect look for any woman who wants a lighthearted, trendy style that doesn't take itself too seriously.
Achieve the beach-y waves you see in the picture above with a flat iron and some texturizing spray. Use your flat iron to create gentle, loose curls. Then, comb the curls through to relax them and scrunch your hair with a liberal count of texturizing spray to give it the tousled, naturally wavy look you see above.
4. Chin-Length Blunt White Blonde Bob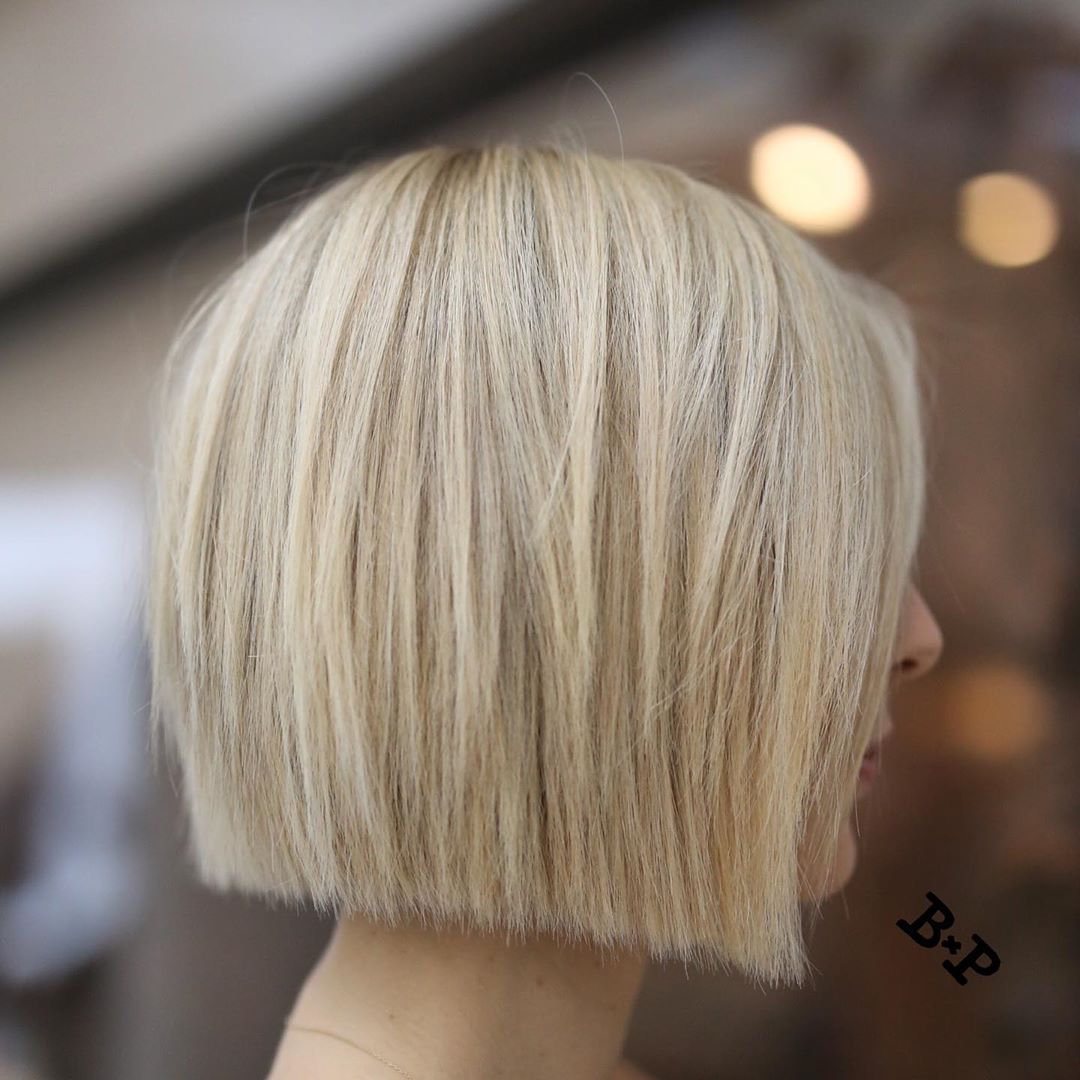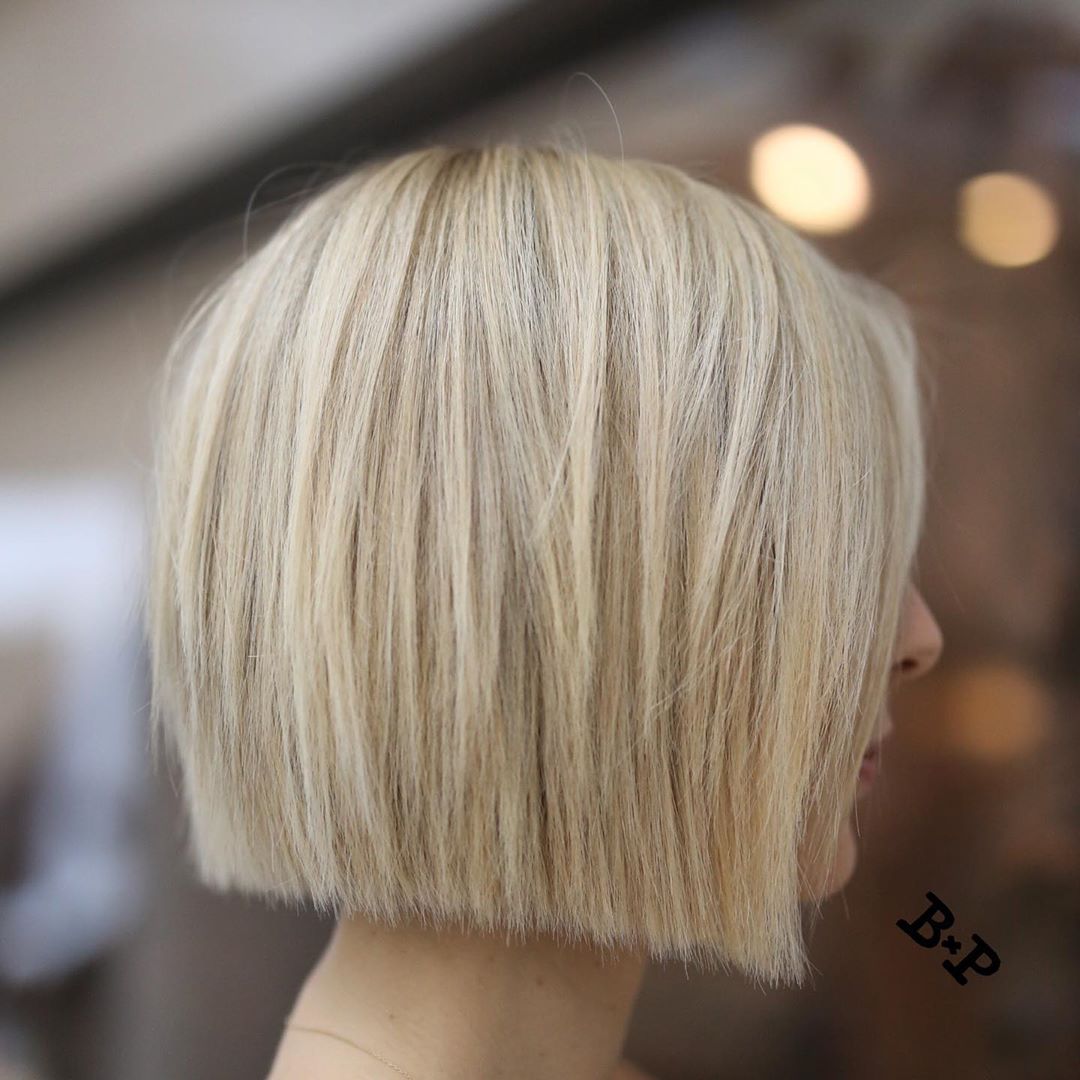 Cool white blonde is currently one of the hottest blonde colors in the world of women's fashion and hair. Blunt bobs are also very in right now, which helps make this chin-length blunt white blonde bob one of the trendiest blonde bob styles out there.
This white blonde bob falls around your chin in blunt layers that frame and flatter your face with a smooth, seamless finish. Plus, all it takes is a flat iron and a bit of smoothing serum to style this low-maintenance cropped bob into the sleek pin-straight style you see above.
5. Natural Honey Blonde Bob with Shadow Root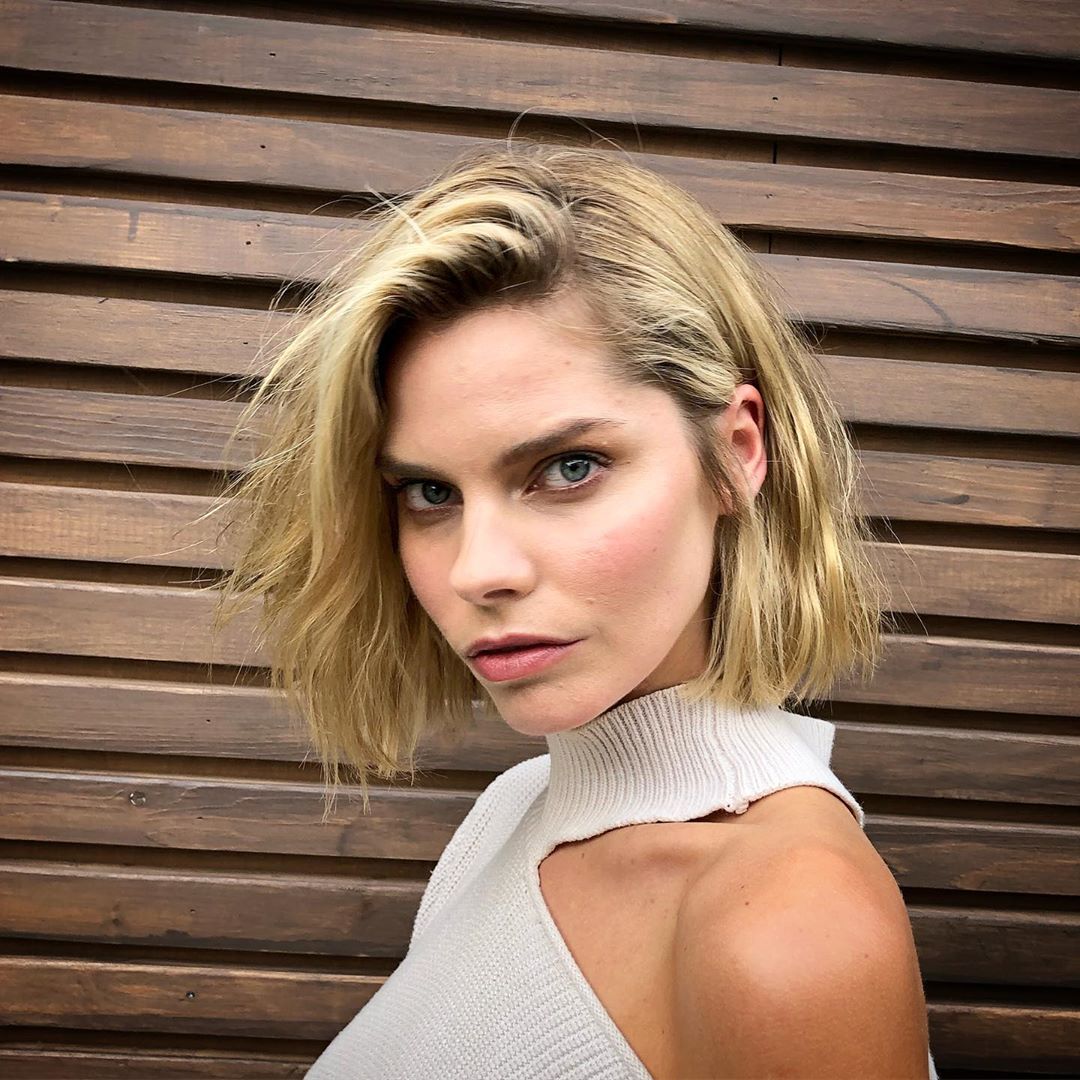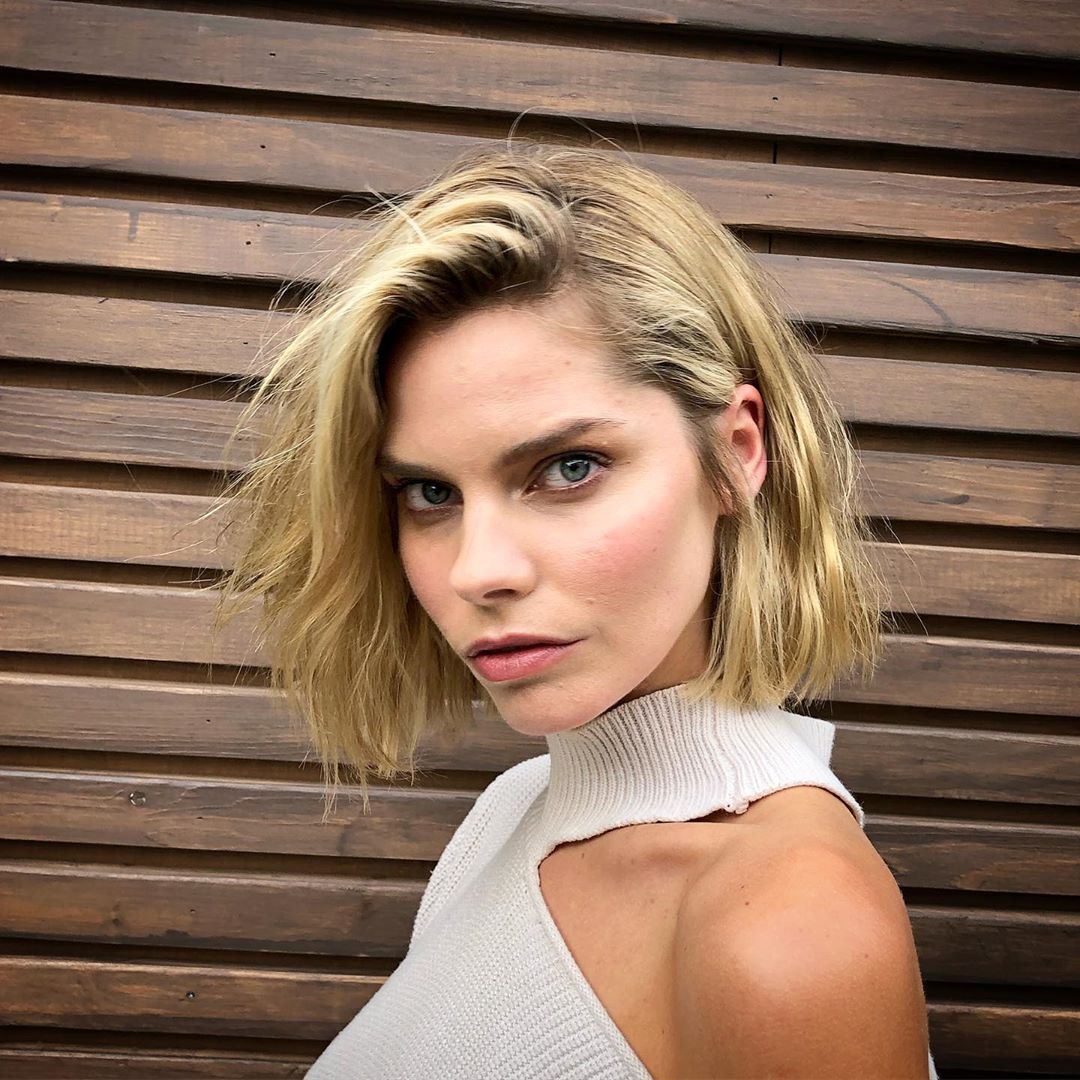 Warm honey blonde is a timeless shade of blonde that is flattering for a wide variety of skin tones. It is also lower-maintenance and looks more natural than brighter, lighter shades of blonde.
This low-maintenance mid-length bob falls between your chin and shoulders and is perfect for women with naturally straight or wavy hair types. You can wear this beautiful mid-length honey blonde bob au naturale, like you see it in the picture above. Or, you can style it straight, wavy, or curly. The possibilities are endless with this mid-length cut.
6. Wavy Lob with Middle Part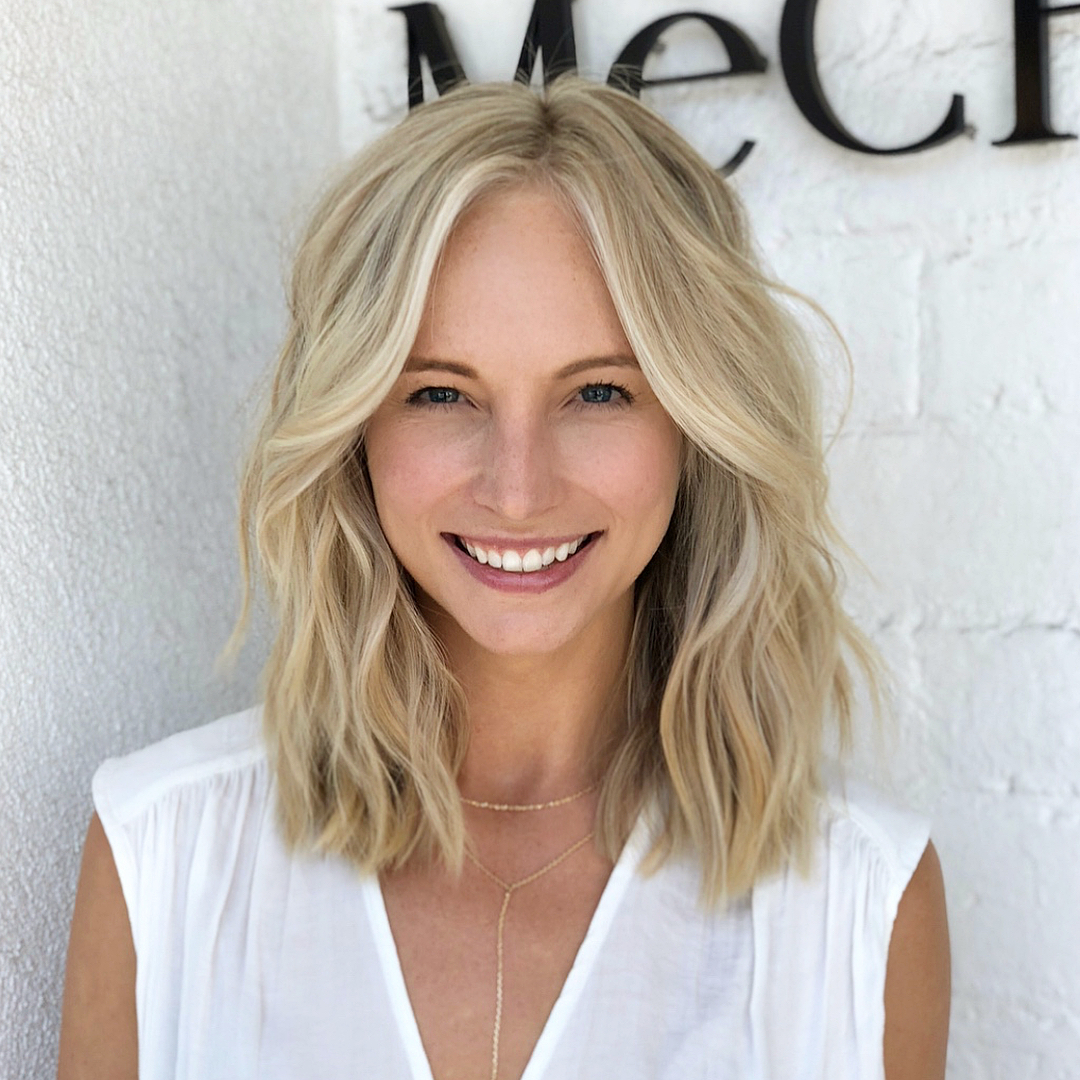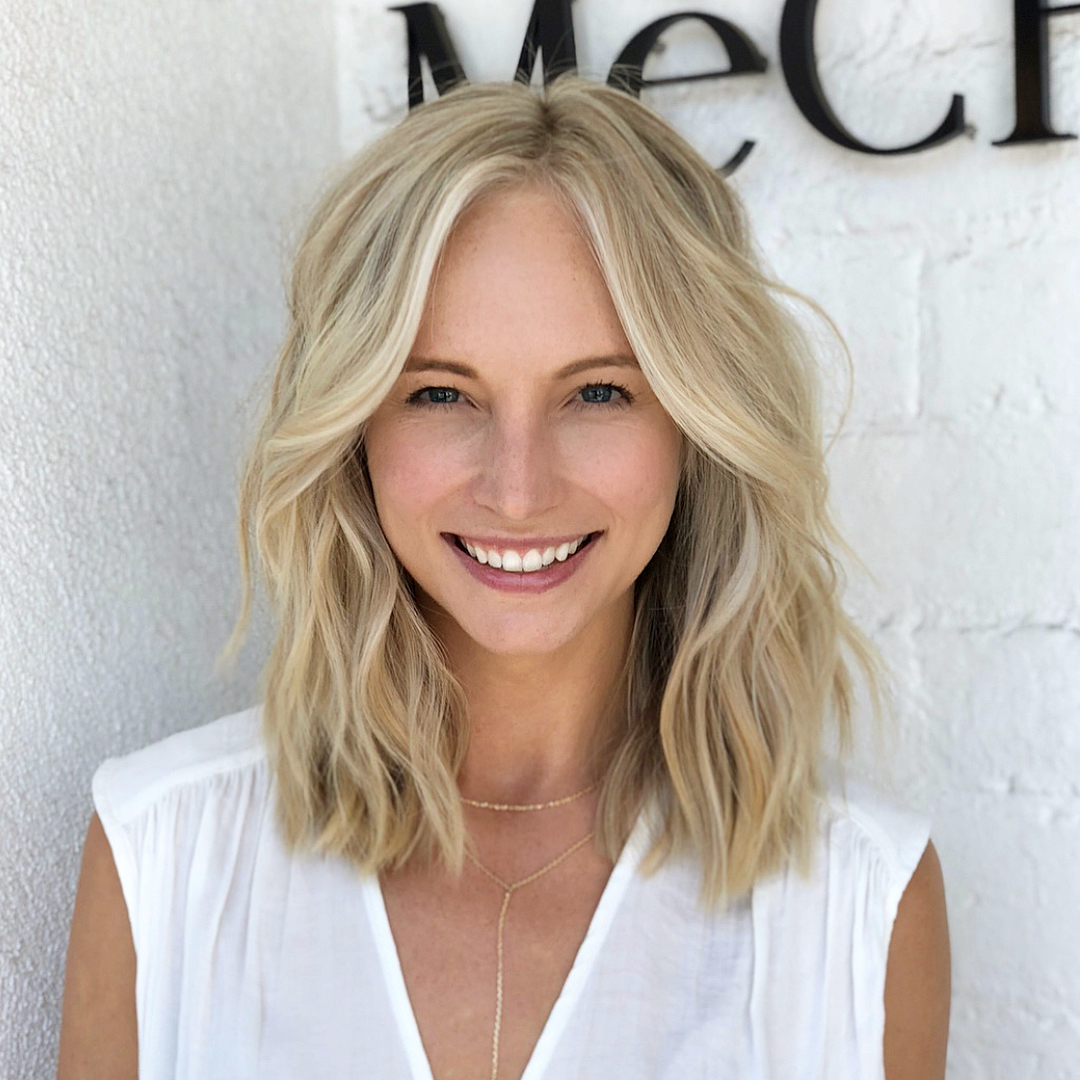 If you aren't familiar with the word 'lob', it stands for 'long bob'. Lobs are longer than classic bobs and usually fall just to or just past your shoulders. These longer bobs give you more styling options and tend to be lower-maintenance than shorter bobs. They are also flattering for a diverse range of face shapes and don't require you to cut off too much length or step too far out of your comfort zone.
One of the best things about lobs is that you have endless styling options with so much length to play with. You can leave your lob natural, or style it to be sleek and straight, playful and wavy, or elegant and curly. It's all up to you.
7. Shoulder-Length Wavy Blonde Bob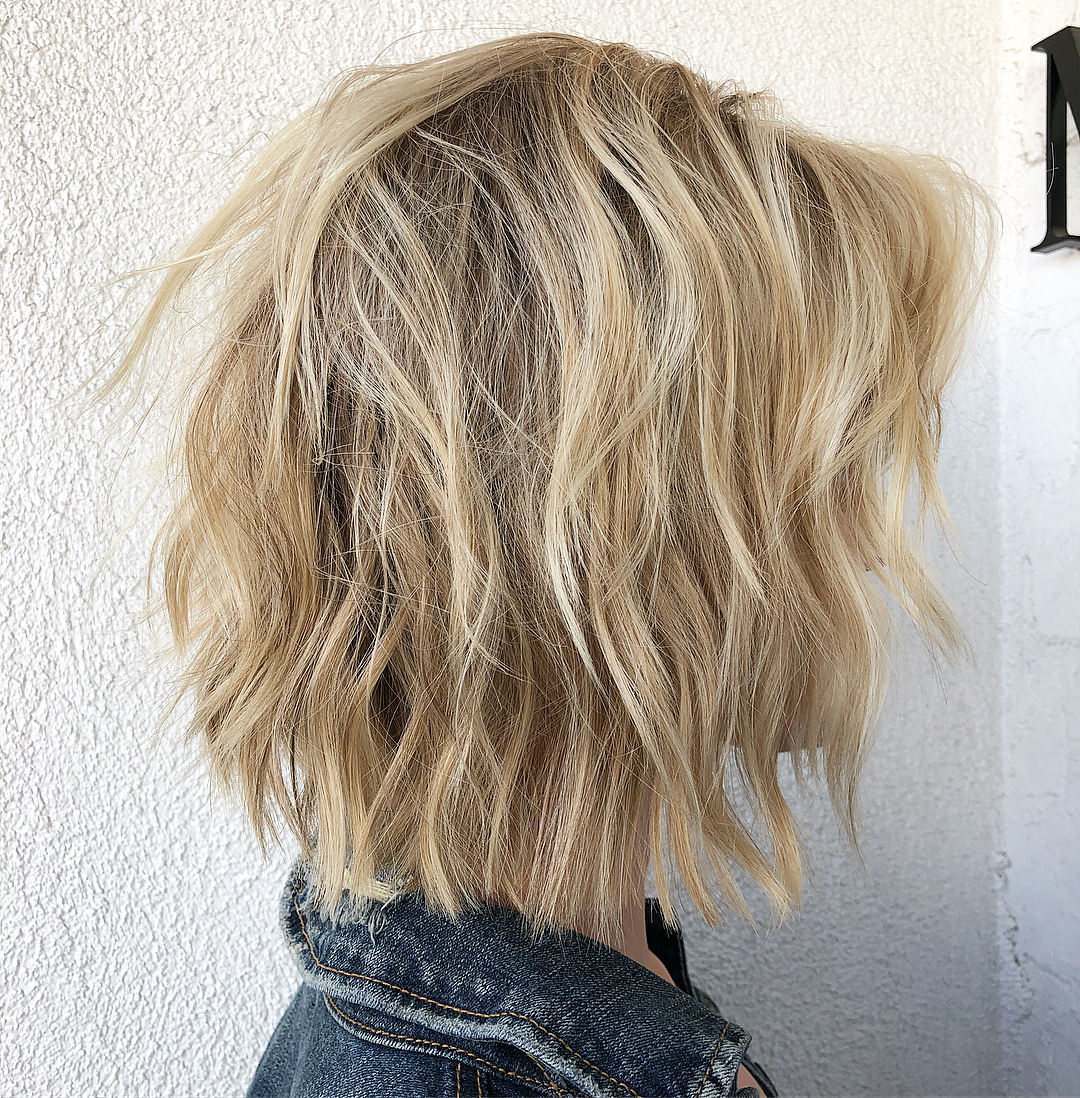 This low-maintenance blonde bob is perfect for women who want to go shorter with their hair but don't want to deal with the upkeep of a super cropped bob haircut.
The layers of this blonde bob fall just to your shoulders, which is a length that is flattering for a wide range of face shapes. Its longer layers also give you plenty of length to work with if you're into styling your hair in different ways and don't want to give up that freedom with a shorter cut.
If you want to style this shoulder-length bob like you see it above, use a round brush, blow dryer, and some texturizing spray to give yourself a blowout with a tousled yet polished wavy finish.

Styles by: Mèche Salon
(310) 278-8930
8820 Burton Way Beverly Hills, CA 90211