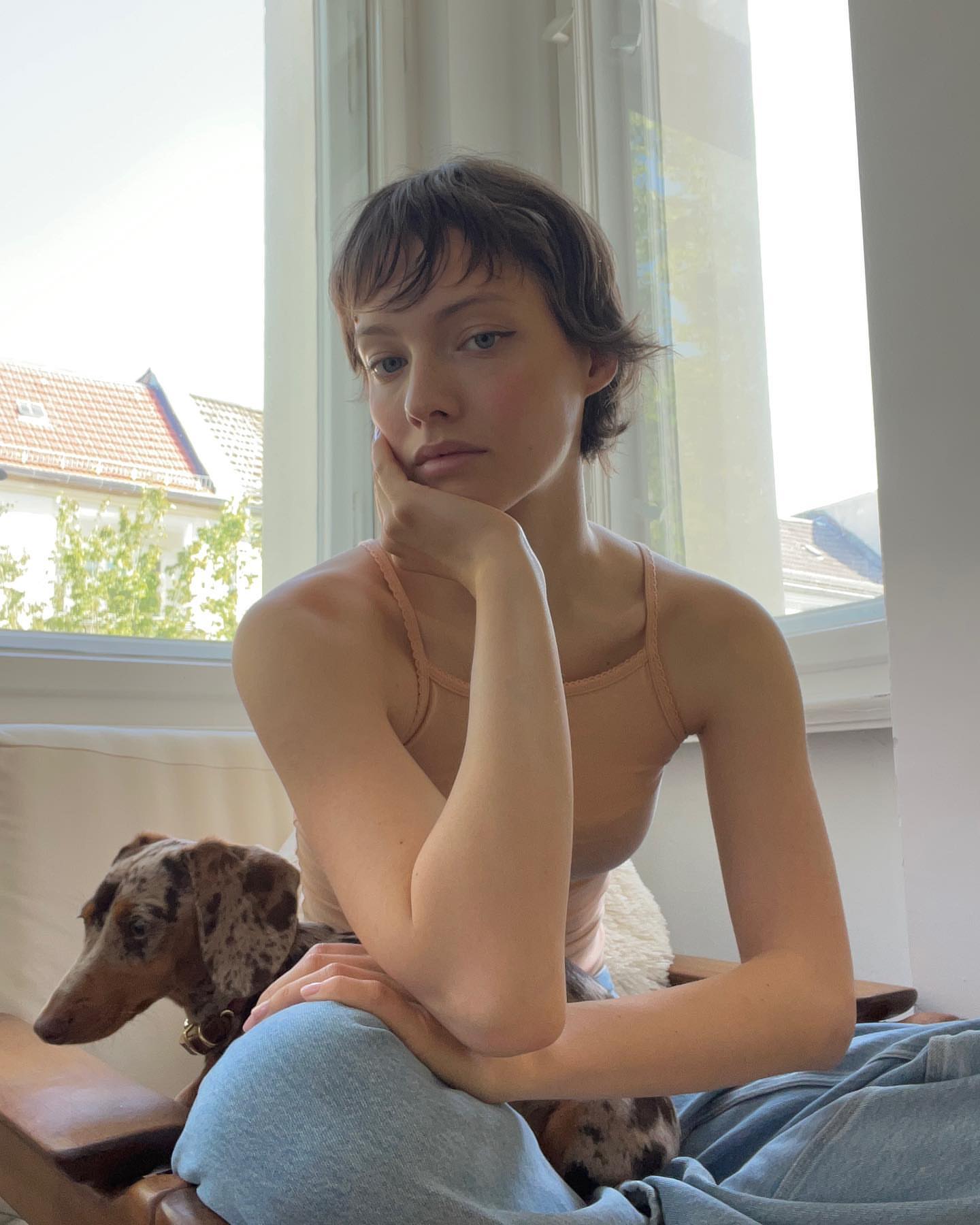 Well, let's be real, folks. Short hairstyles? They're the bee's knees. Gone are those marathon showers stretching beyond five minutes, practically sinking into infinity. Why, you'd think you'd saved a lifetime when you realize the hours you regain every morning, no longer held hostage by the demands of a blow-dryer and the intricacies of hair styling. Short hair? You're not just a face in the crowd; you're the face that turns heads, the unique dame with the cool, short crop.
Chopping off those locks? It's not just a trim, it's a metamorphosis. It's a switch to the fast lane of life, a change that is simply sublime. And once you've taken a walk on the short side, many ladies find they never even give a second thought to letting their locks wander long again. As the saying goes, "a woman who cuts her hair is about to change her life" – and change, my friend, is all for the better.
Short Hair Ideas: The Pink and Blonde Bob

This one-of-a-kind pink and blonde bob turns the ombré trend on its head. It starts out with bright pink roots that gradually fade into honey blonde ends. A narrow brunette shadow root at the top helps keep this bob low-maintenance and helps you avoid running back and forth to the salon for a root touchup every other week.
Piece-y layers give this cropped bob plenty of volume and dimension. Its uneven deep side part also boosts the volume of this bob cut, which easily accommodates both finer and thicker hair types.
Stylish Short Hairstyles for Women: The Pixie cut with side bangs
Short Strawberry Blonde Bob Hairstyle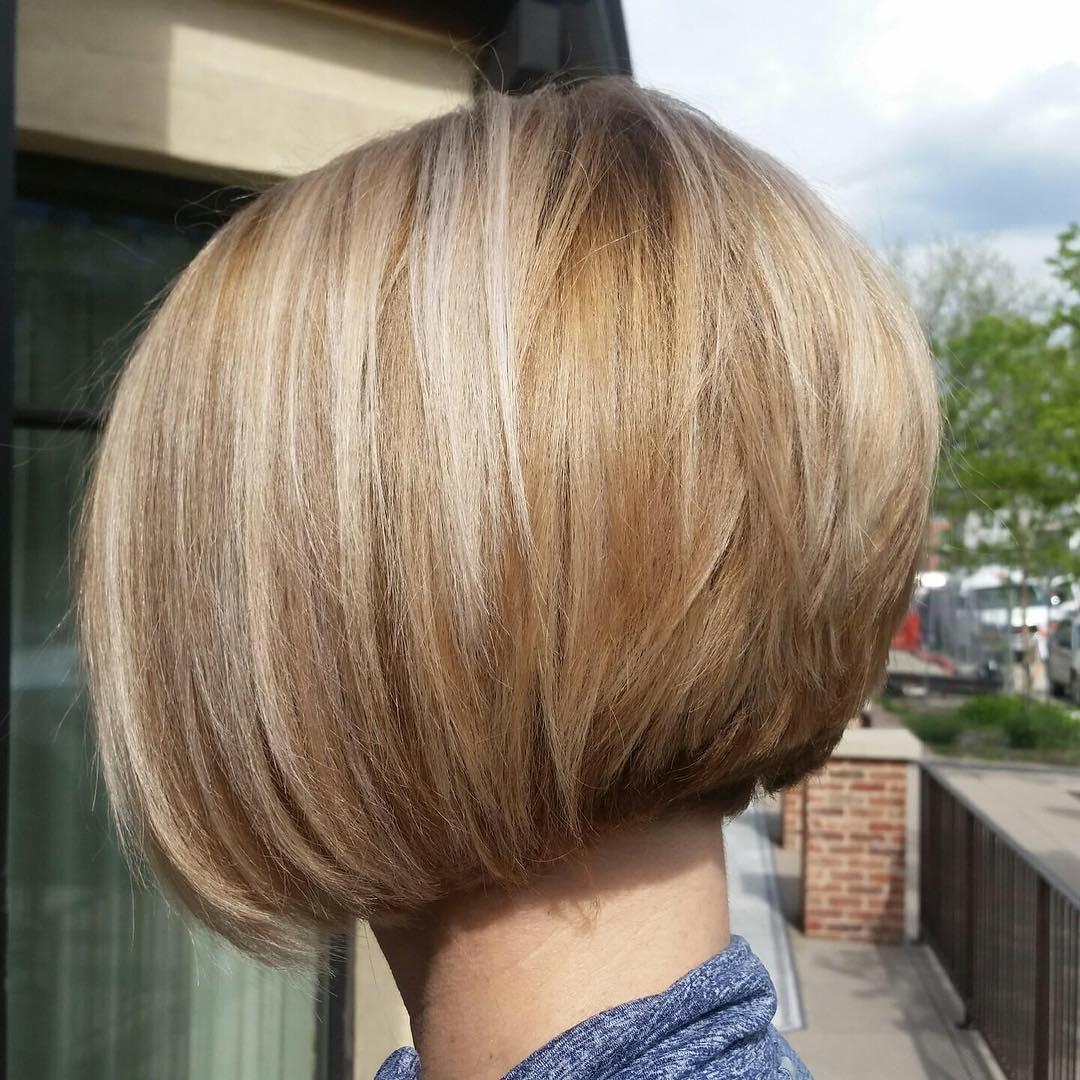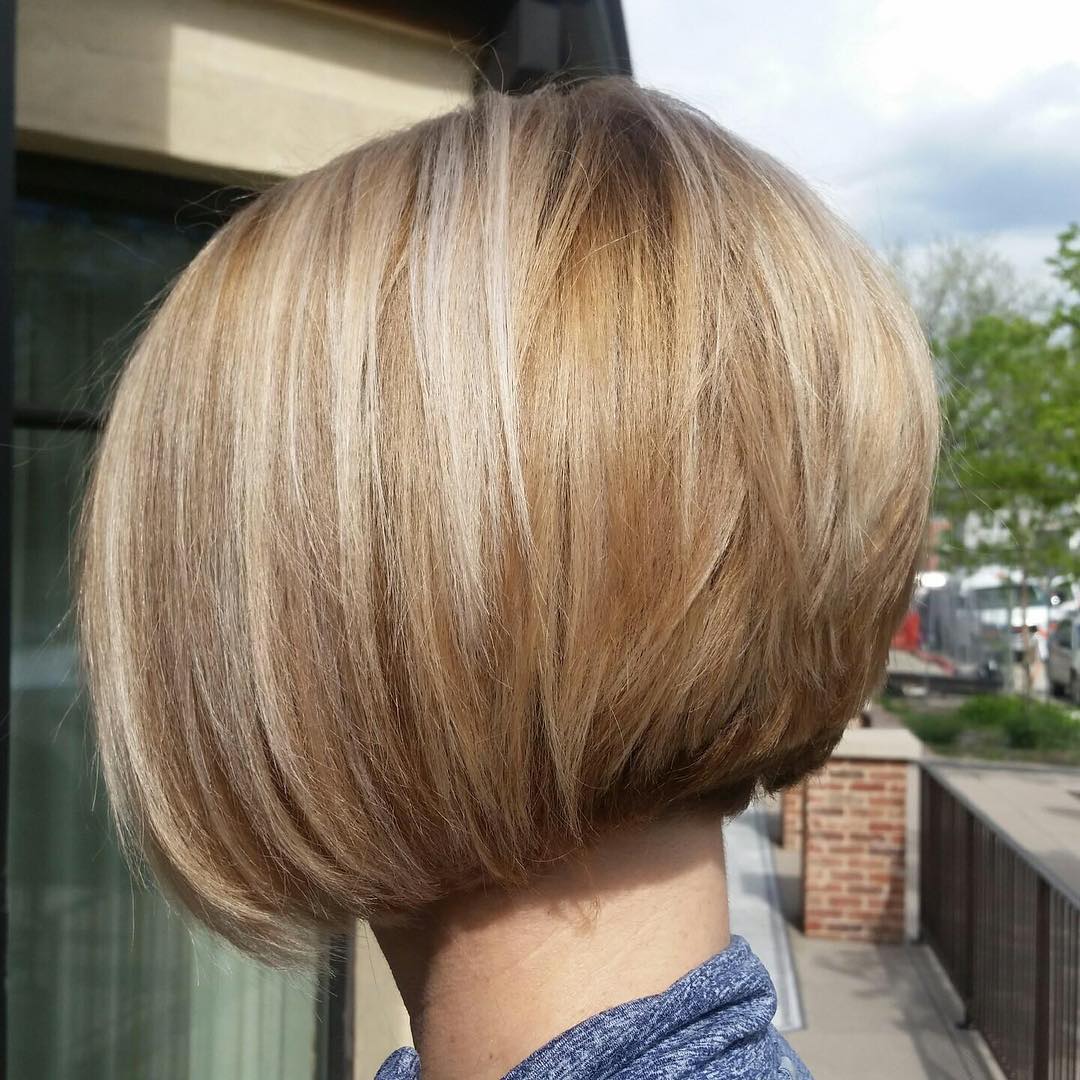 Strawberry blonde is a unique, eye-catching color that is ultra-flattering for a wide variety of skin tones and natural colorings.
This cropped strawberry blonde bob is universally flattering. It features short, sleek layers and plenty of highlights that add interest and dimension to this classic cropped bob cut.
Blonde A-Line Bob with Bangs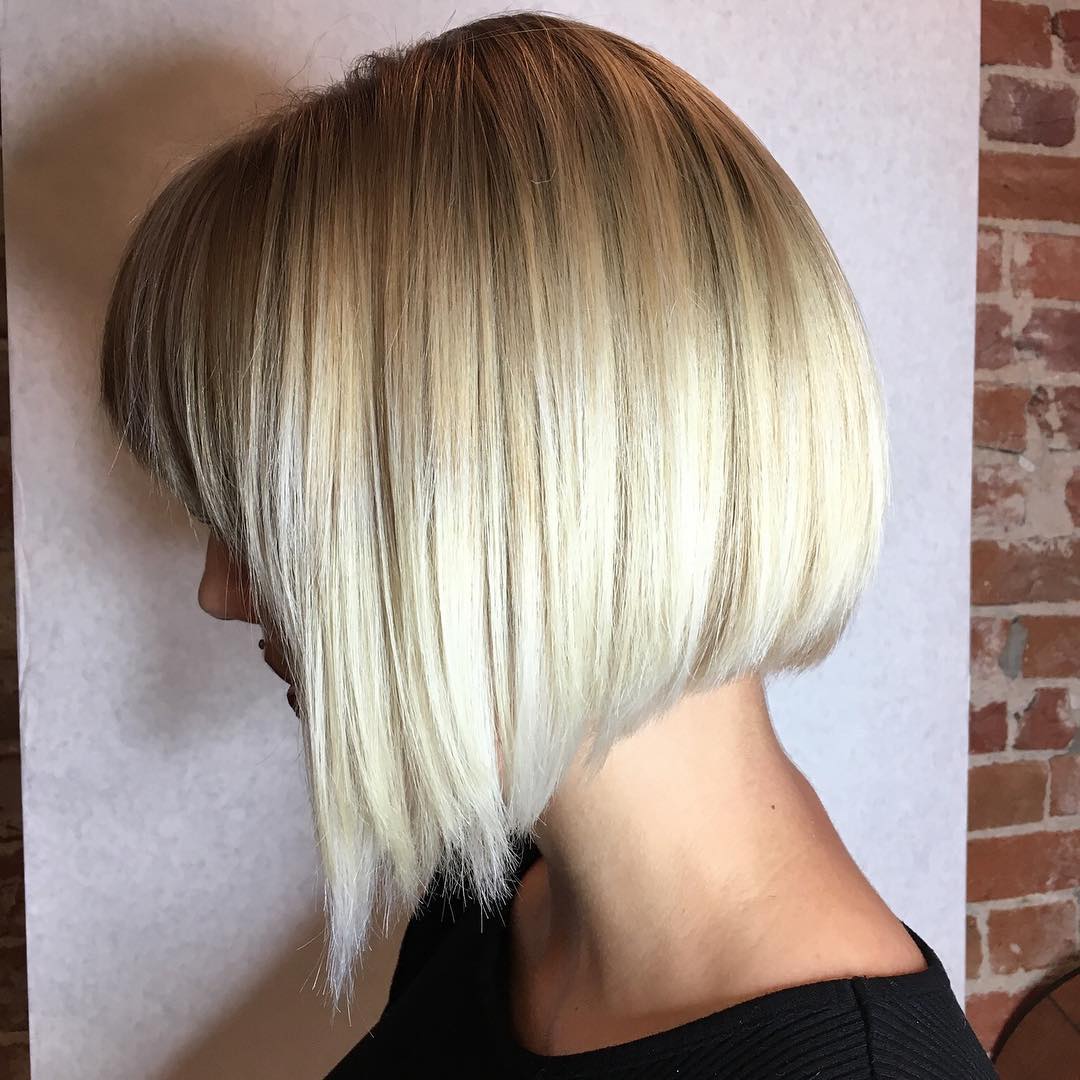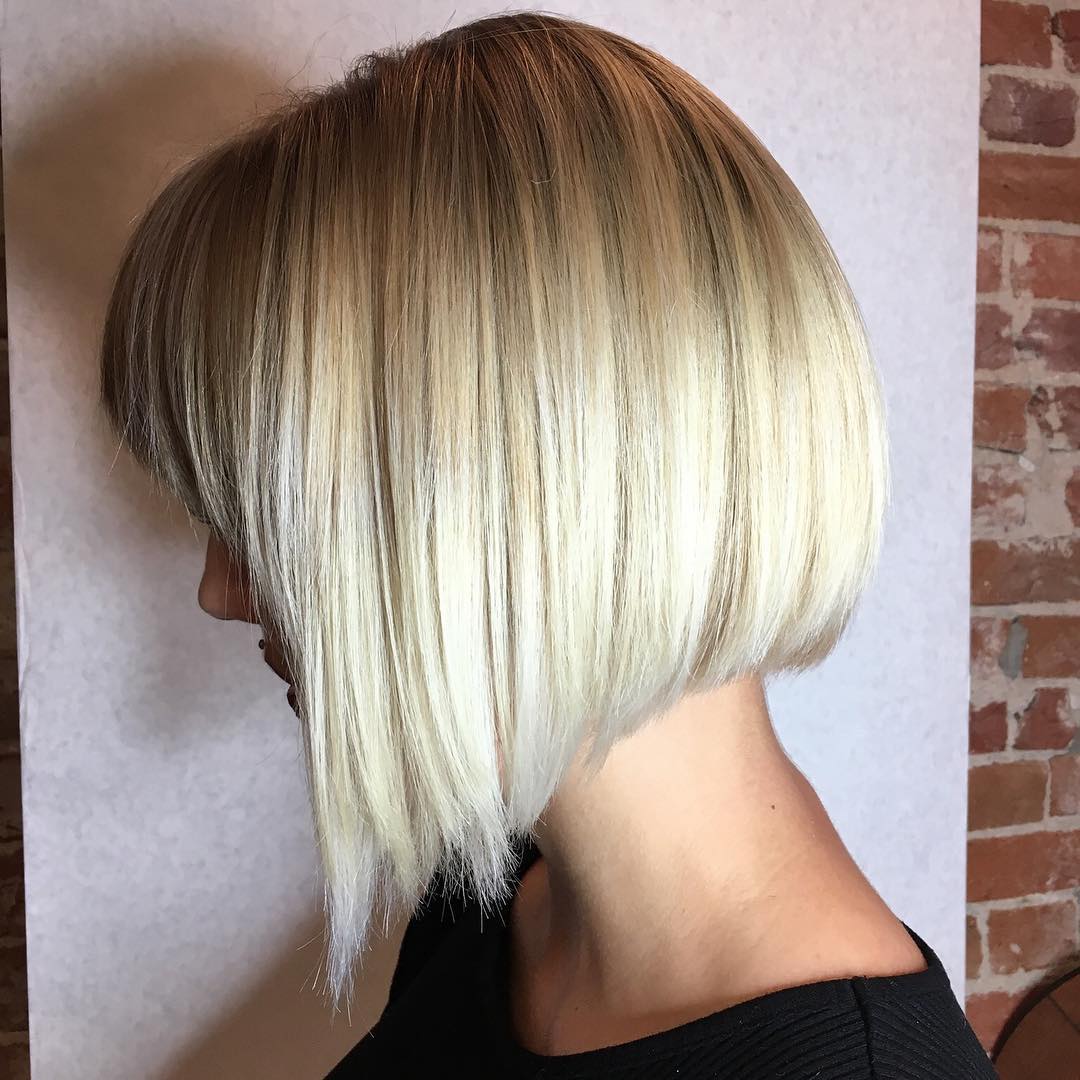 This blonde A-line bob is equal parts lighthearted and sophisticated, elegant and fun. It features cropped layers in back that rest at the nape of your neck and longer front layers that follow the shape of your jawline and extend down between your chin and shoulders.
Bangs and lightly uneven front layers give this out-of-the-box A-line bob a unique finishing touch.
Easy Short Haircuts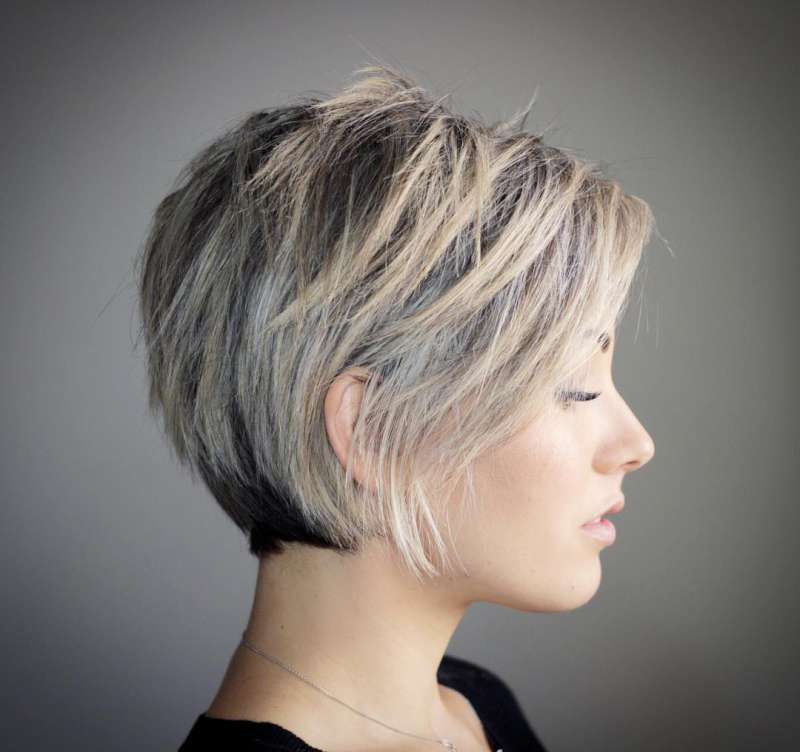 Short hair definitely comes with an abundance of benefits for any woman in terms of both style and convenience. However, many women complain that they get bored with their short hair after a while. There's no question that having cropped locks significantly limits the number of styling options you have available to you. While this increases the convenience of your life as a whole, it can also get boring and frustrating.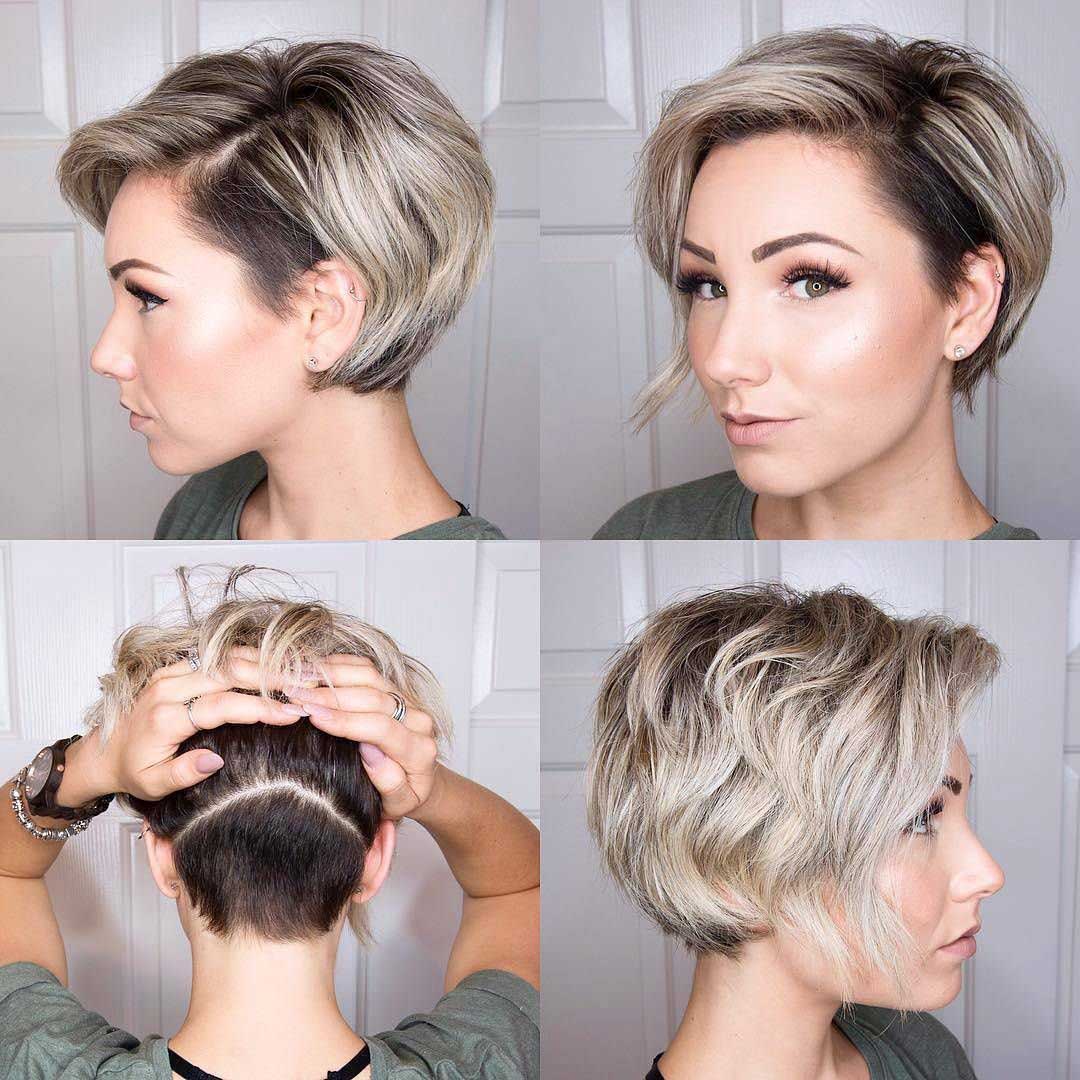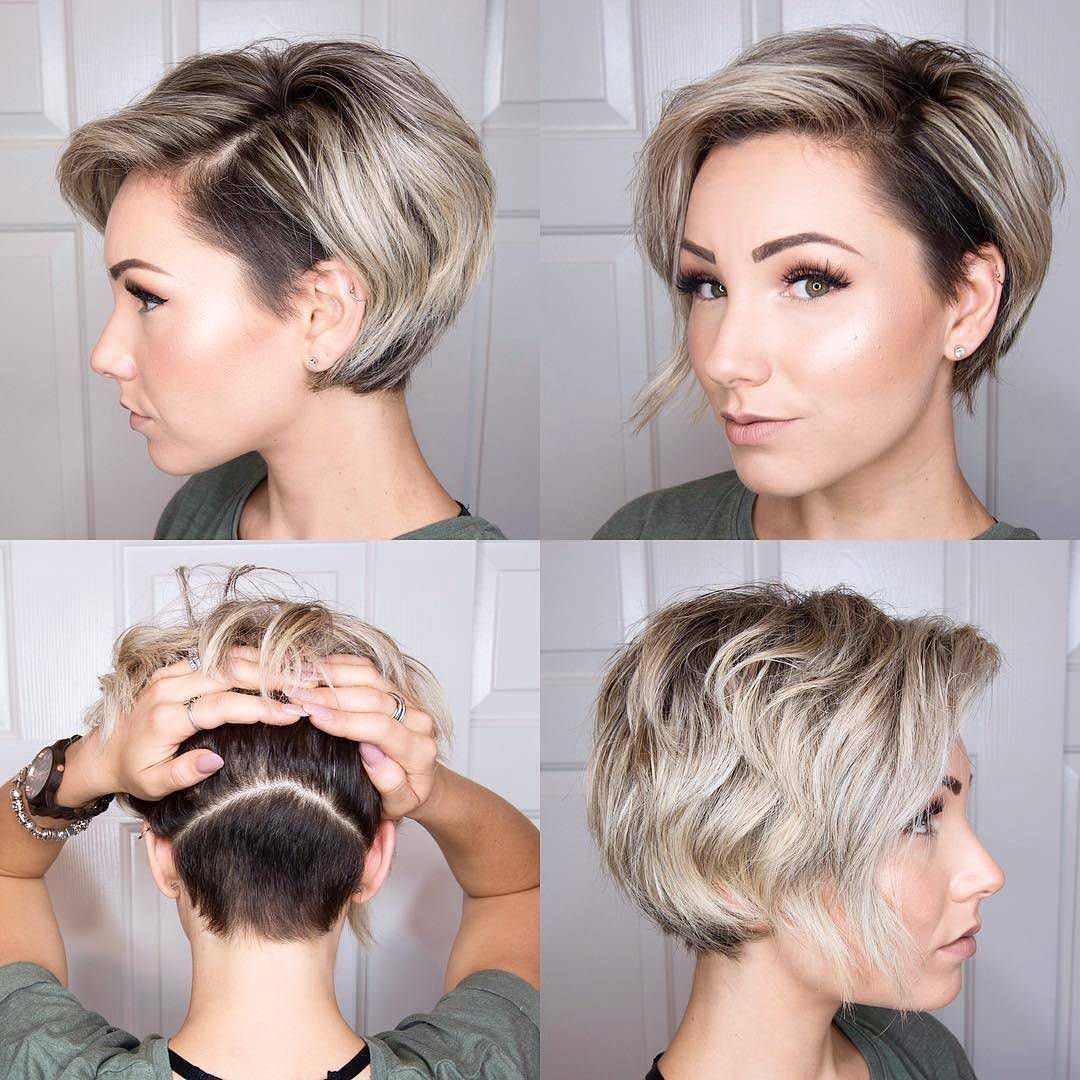 However, styling short hair in a variety of ways isn't impossible. It just requires a bit more creativity than styling longer hair. In fact, there are countless different unique ways you can style your short hair to change up your gorgeous look on a daily basis.
Braided Short Hairstyles for Women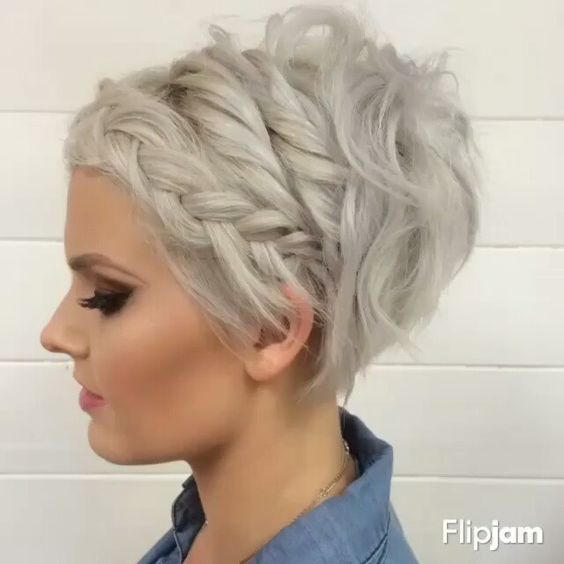 Once you cut your hair into a pixie, you might think that you can never enjoy the classic comfort of braided hair again. However, this simply isn't true. Even if the back of your cut is extremely short, you can create adorable braids using longer pieces of hair in the front. Then, just pin the braids under your hair for a unique twist on a classic style.
Blonde bob hairstyle with soft waves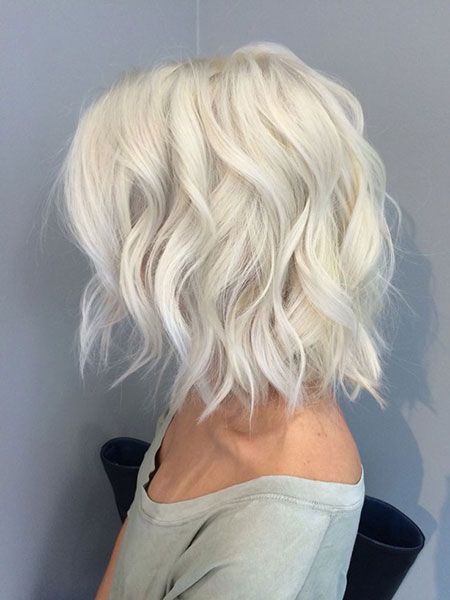 If your hair is long enough to straighten, it's definitely long enough to curl. Many women balk at the idea of curling their short hair. However, curling short hair shouldn't be something that receives scoffs of disbelief. As you can see from the picture above, short hair looks gorgeous nd voluminous when paired with loose curls.
Short Hairstyle for Women Over 50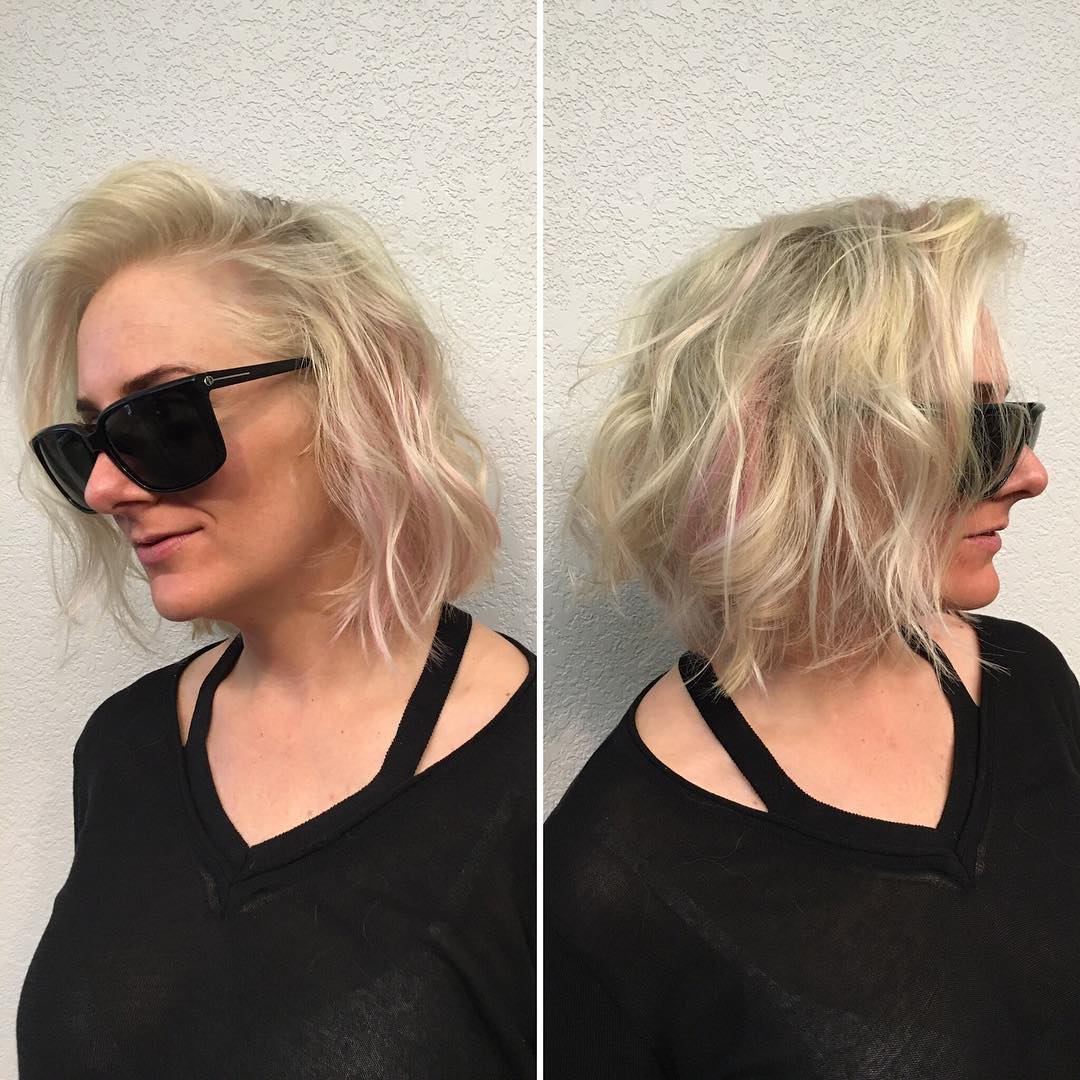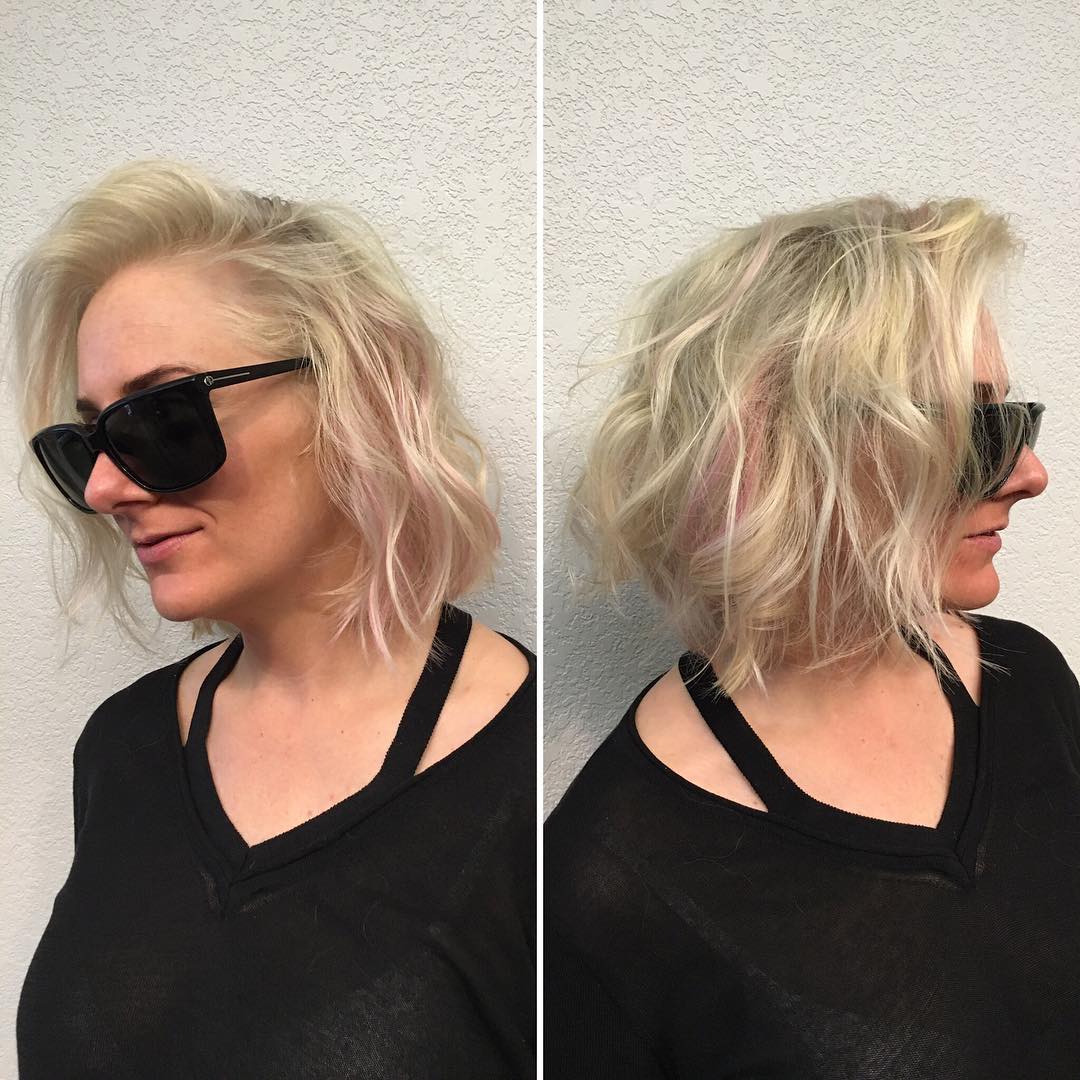 This shoulder-length blonde bob cut is on the long side of bobs in terms of length, which gives you plenty of styling options. This cut is perfect for women with naturally straight or wavy hair. You can wear it natural as you can see above or style it to be straight, wavy, curly–your options are endless.
Subtle pink under-layers add interest to this shoulder-length bob and give it a bright, colorful finishing touch that sets it apart from other similar bob haircuts.
Chic bob hair style for short hair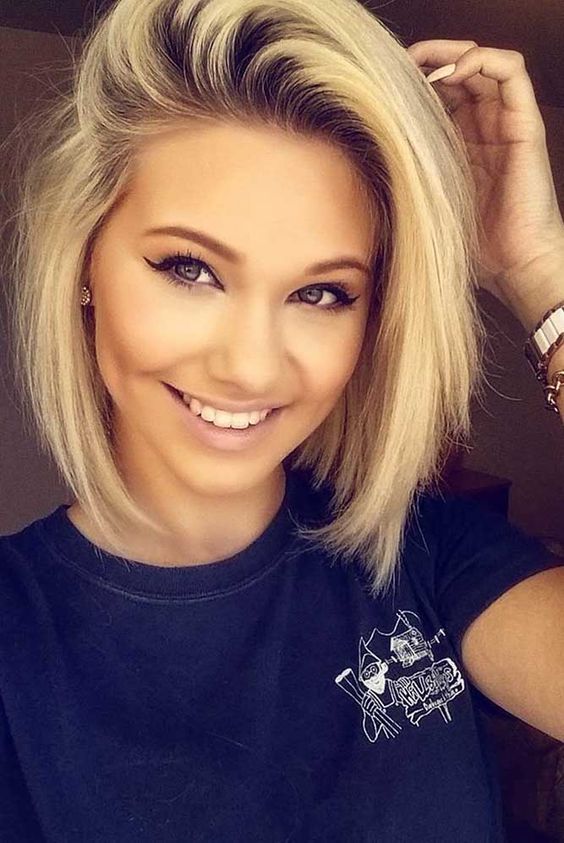 via pinterest
You can't go wrong with a classic, straightened style. Arm yourself with a heat protectant, smoothing product, and a high-temperature flat iron. Then, get to work straightening small sections of your cut at a time. You'll achieve a sleek, perfect pin-straight style in half the time it takes to straighten a head of long hair.
Spiky White Blonde Pixie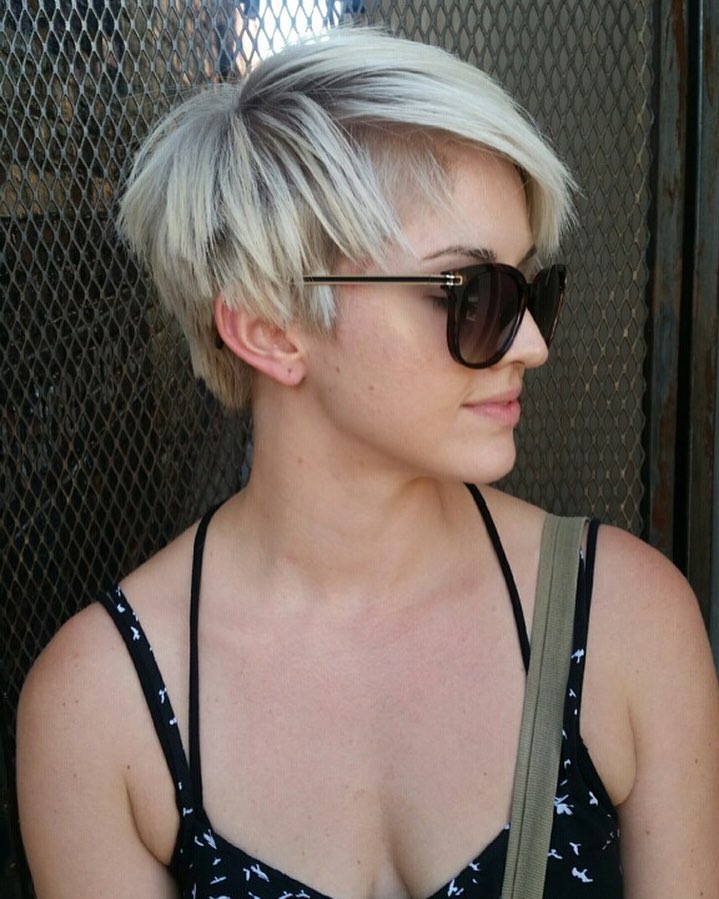 The choppy layers of this white blonde pixie give it a spiky finish that helps this pixie cut retain its volume and keeps it from falling flat. Short, choppy layers also make this pixie cut super quick and easy to style in the morning.
Plus, white blonde is currently one of the trendiest hair colors in the world of women's hair and fashion. This white blonde pixie cut is ultra-trendy, low-maintenance, and a bold alternative to a classic cropped pixie cut.
Short purple pixie haircut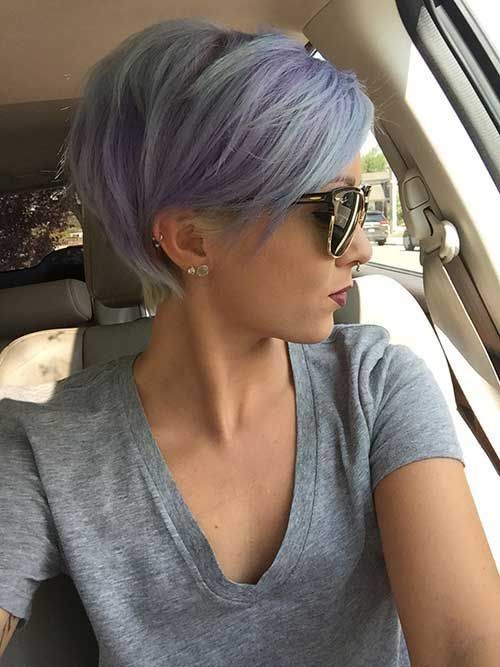 Coloring your hair can be a style in itself. If your hair is very short and provides you with very few style options, try dying your hair instead. Don't be afraid of choosing fun colors from every area of the rainbow. Just make sure that the colors you choose are complementary to each other and to your skin tone for best results.
8. Blonde Lob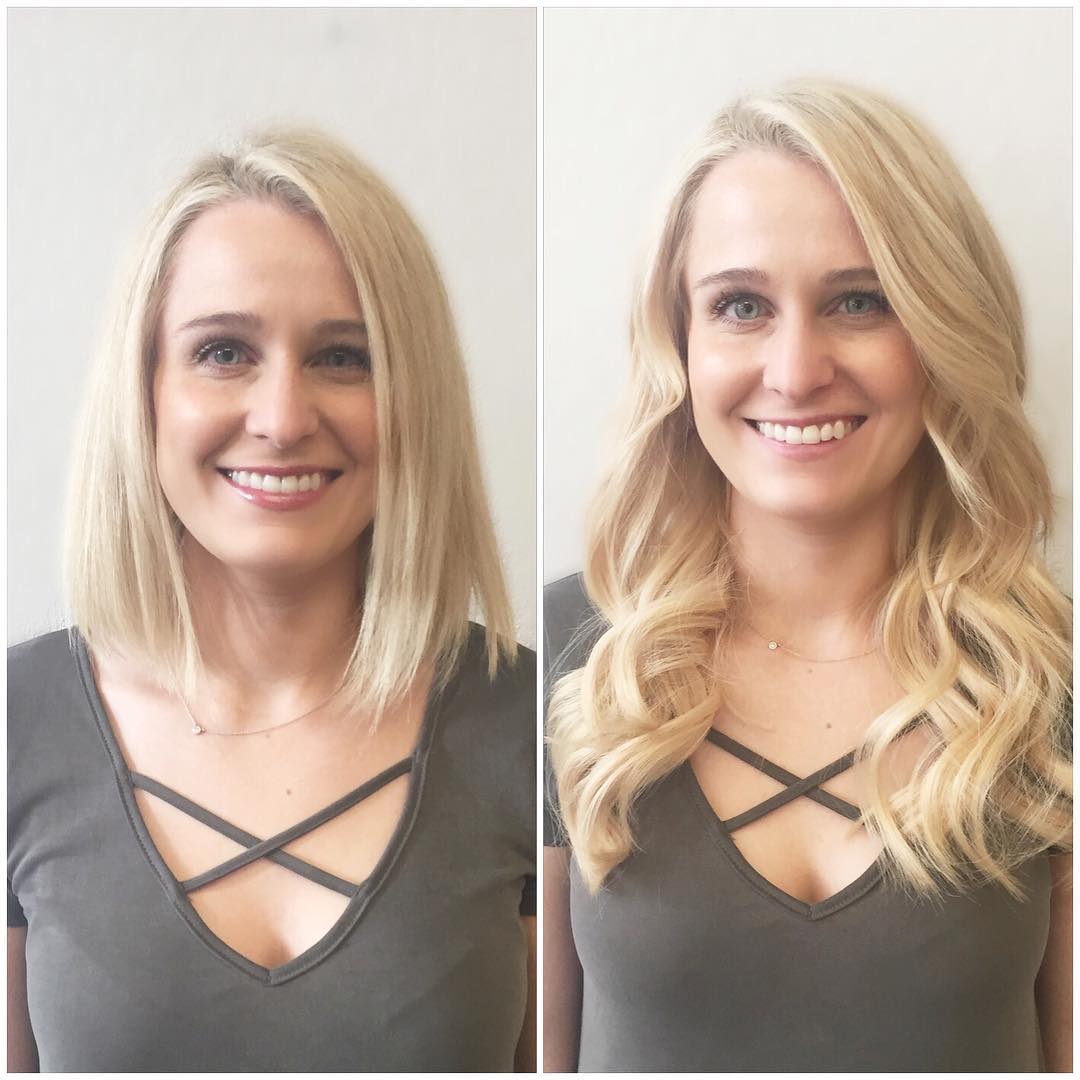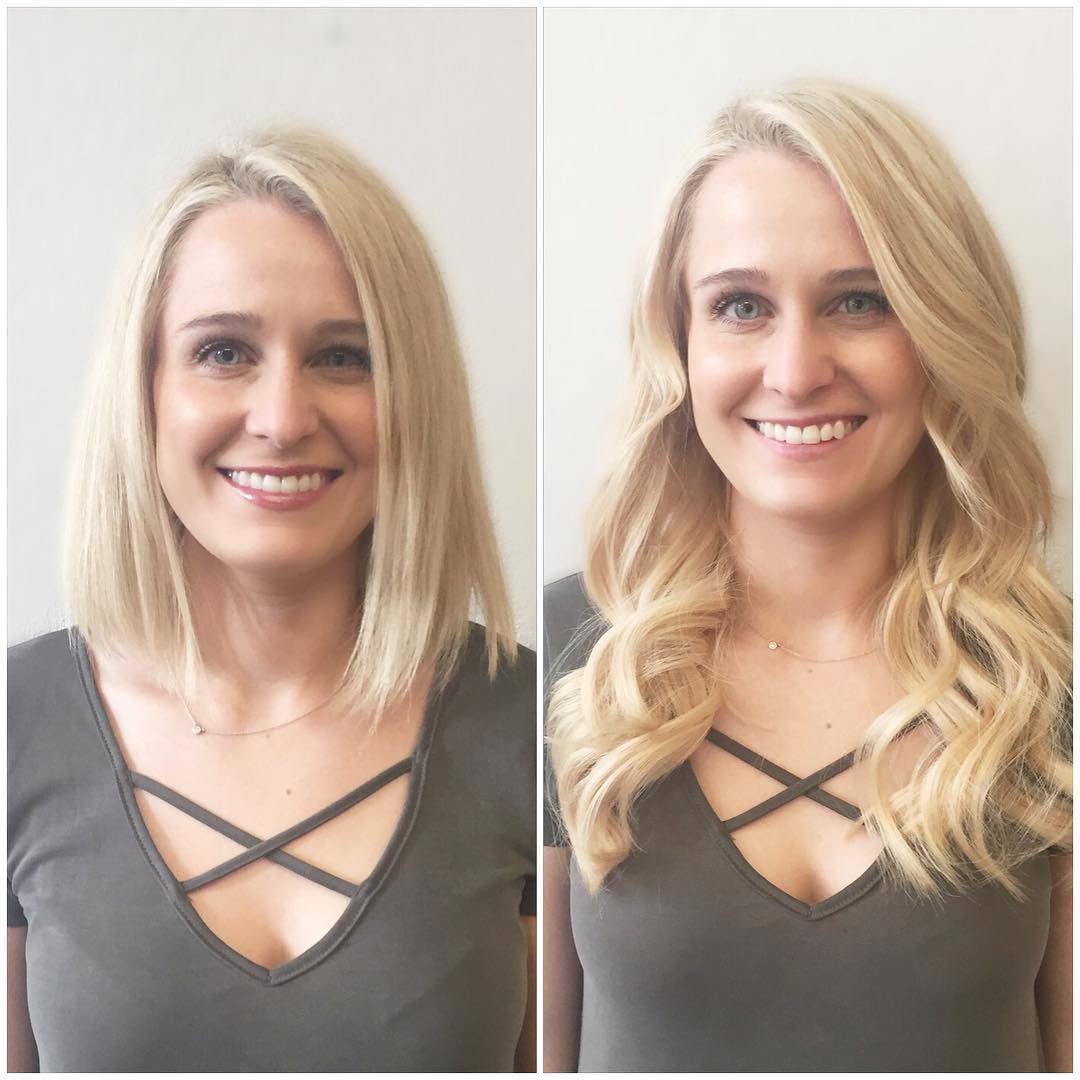 This long blonde bob–or blonde lob–falls just to your shoulders. The length this cut offers gives you plenty of options when it comes to styling this lob. You can leave it natural, straighten it into sleek layers, or curl it for a multi-dimensional, voluminous finishing touch.
This lob cut is ideal for women with naturally straight or wavy hair types. However, it can also accommodate curlier hair types with some thinning out of its layers. A bright blonde gives this cut a luminous finish. Its slight side part adds volume and dimension to this lob and keeps it from falling flat.
Short haircut ideas: the trendy bob cut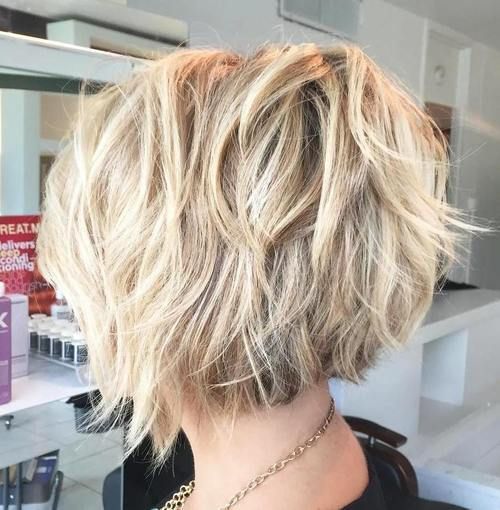 Your hair doesn't always have to look sleek to look beautifully styled. Sometimes, a purposely messy style creates a gorgeous look all on its own. All you need to create this look with a short haircut is a comb and some volumizing hair product. Use the product liberally and tease the bottom sections of your hair using the comb to produce volume that looks natural.
Best short hairstyle for women over 30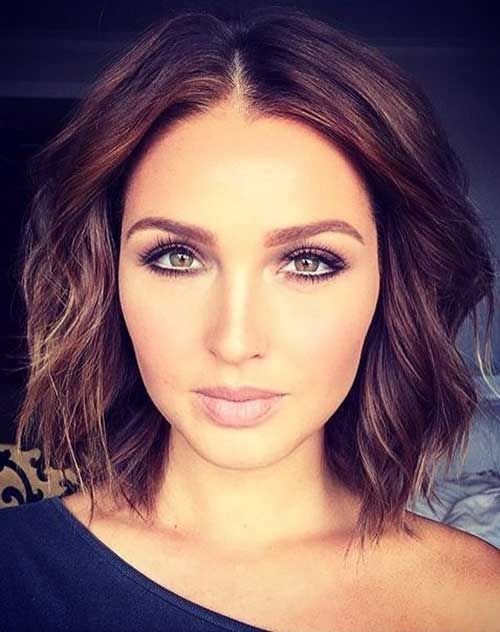 Curling your short hair doesn't always mean creating ringlets all around. Use a flat iron or a wide curling iron to create loose curls that frame your face. This style appears more natural than ringlet curls and looks fresh for a much longer perfiod of time as well.
Chic short hairstyle for women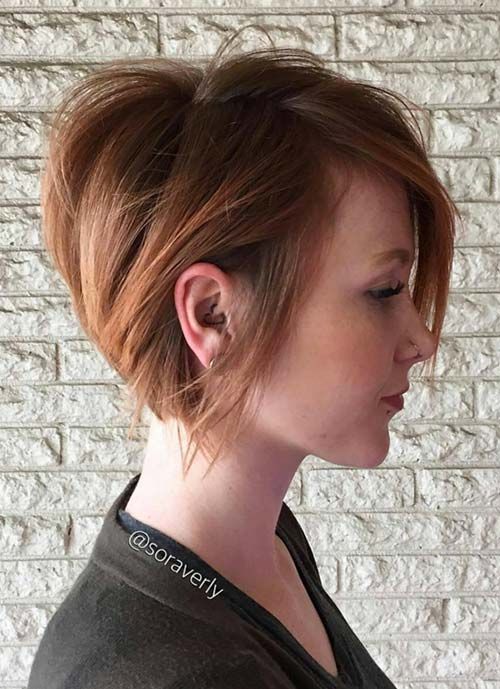 via soraverly
When you have a long pixie cut, style options can seem slim. The next time you're feeling like your hair will never not look like a mess, pull out a mini flat iron and some heat protectant. Use the flat iron and the hair product to straighten sections of your hair and leave some volume in the back for a smooth and balanced finish. This short hairstyle also looks great if you love this cut.
Layered short hairstyle with long bangs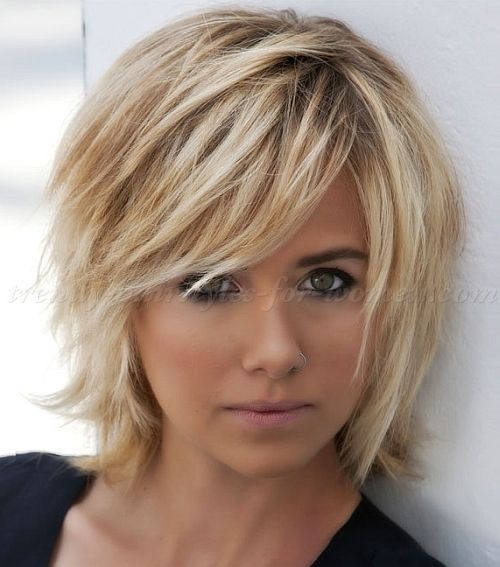 Create a wind-blown look for your short hair with nothing more than a blow dryer and a round brush. Use the round brush and blow dryer in tandem to create volume where it's needed and finish the look with hairspray.
Balayage short hairstyle for thick hair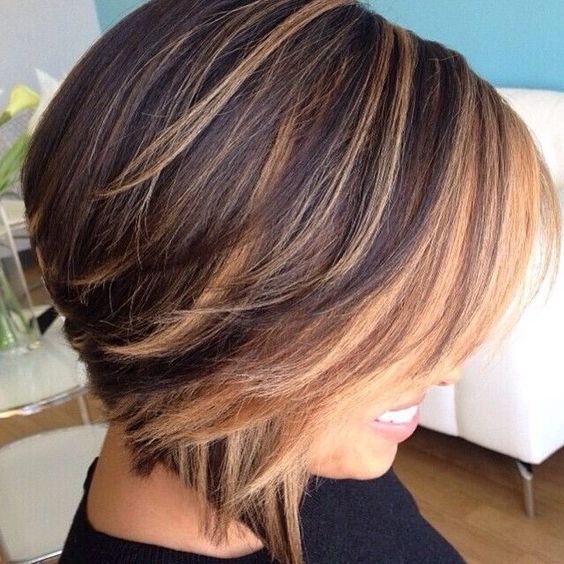 An A-line bob looks gorgeous when it's straight. To successfully straighten this hair cut, curl the ends under when you're done flat ironing for a sleek and smooth finish.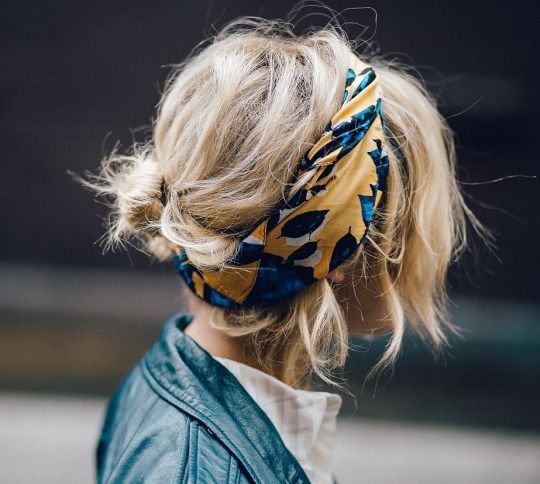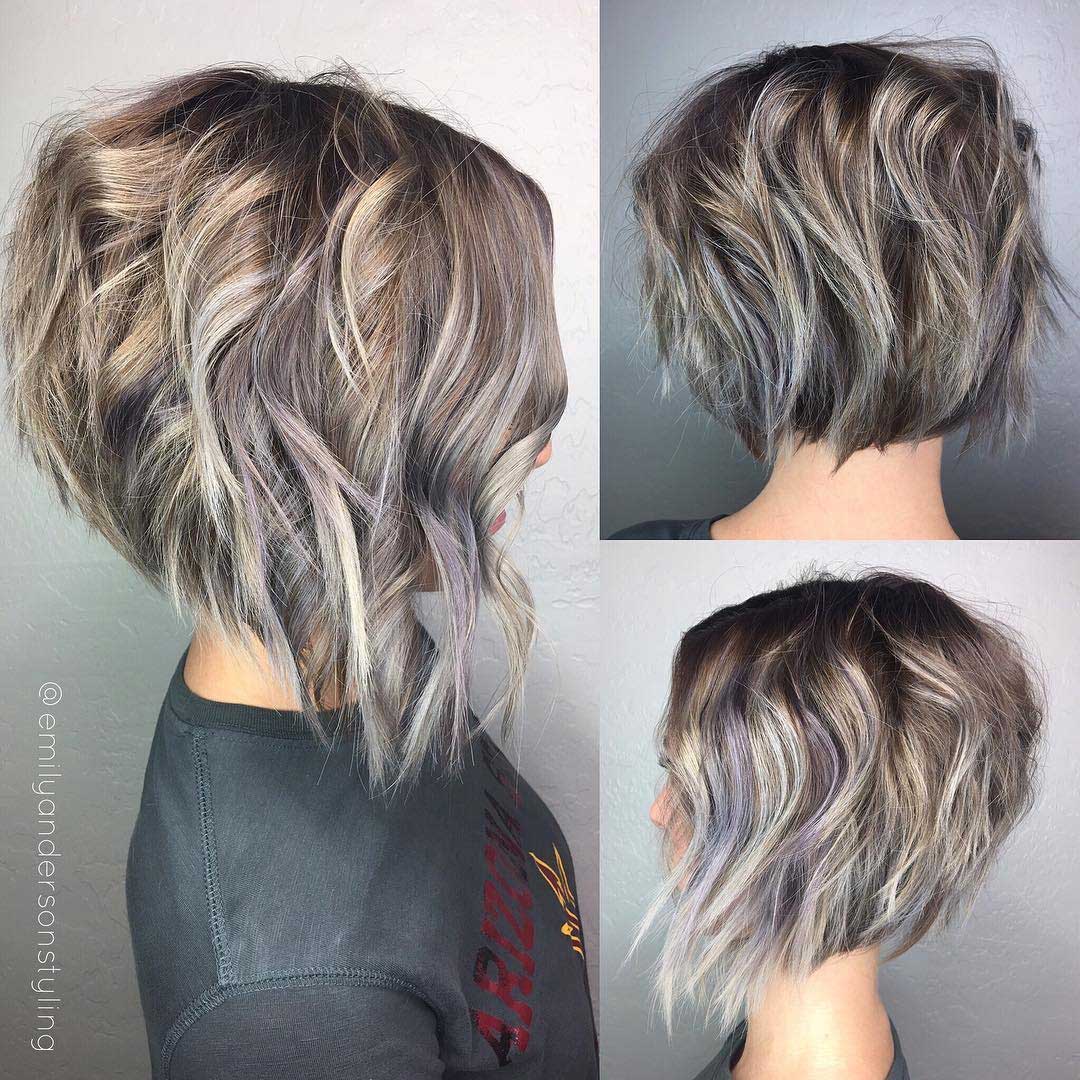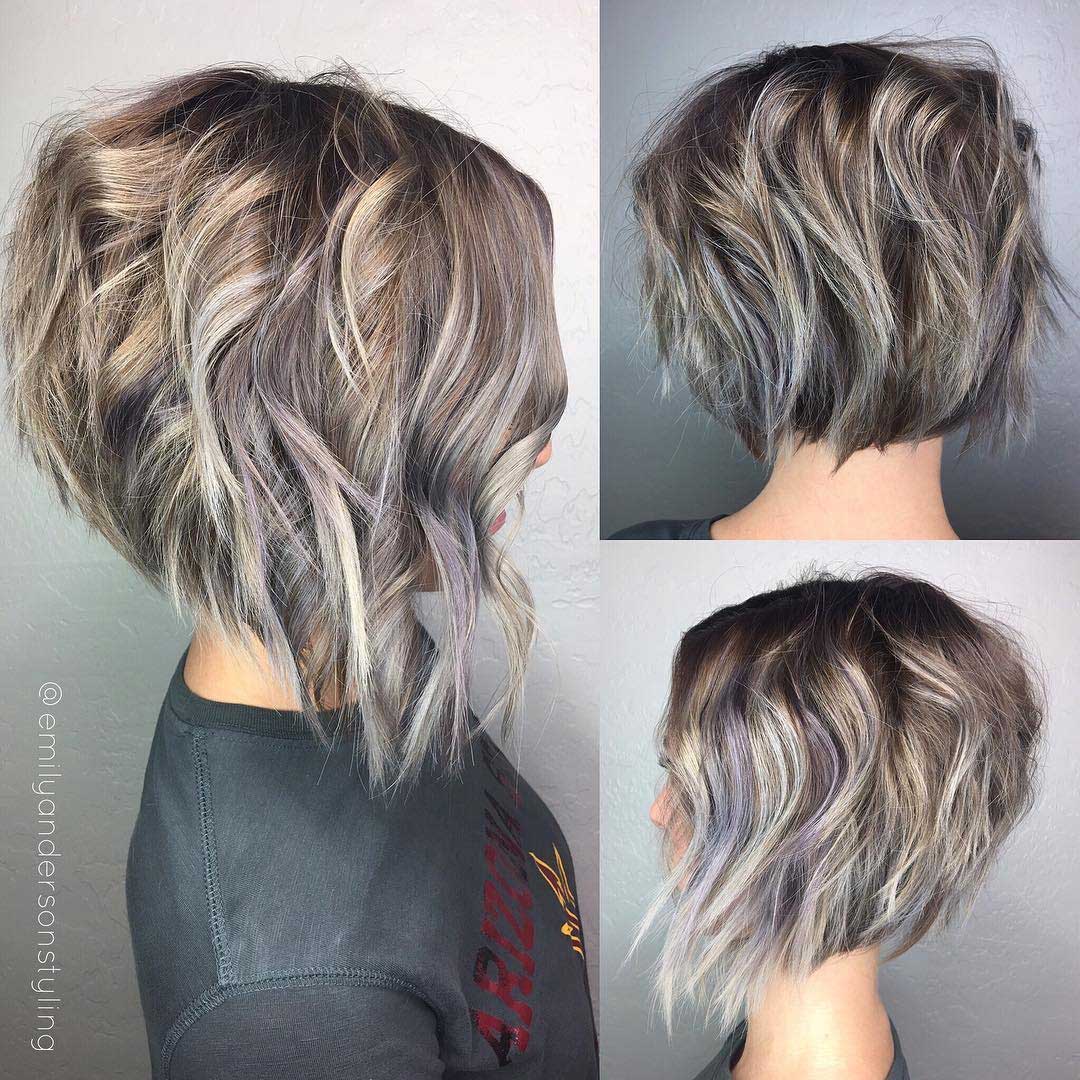 If you're not really a curly-girly type, try sleek professional short black hairstyles such as a straight pixie with a sharply graduated side-swept fringe, made stunning with shattered layers cut expertly into the extra-long bangs.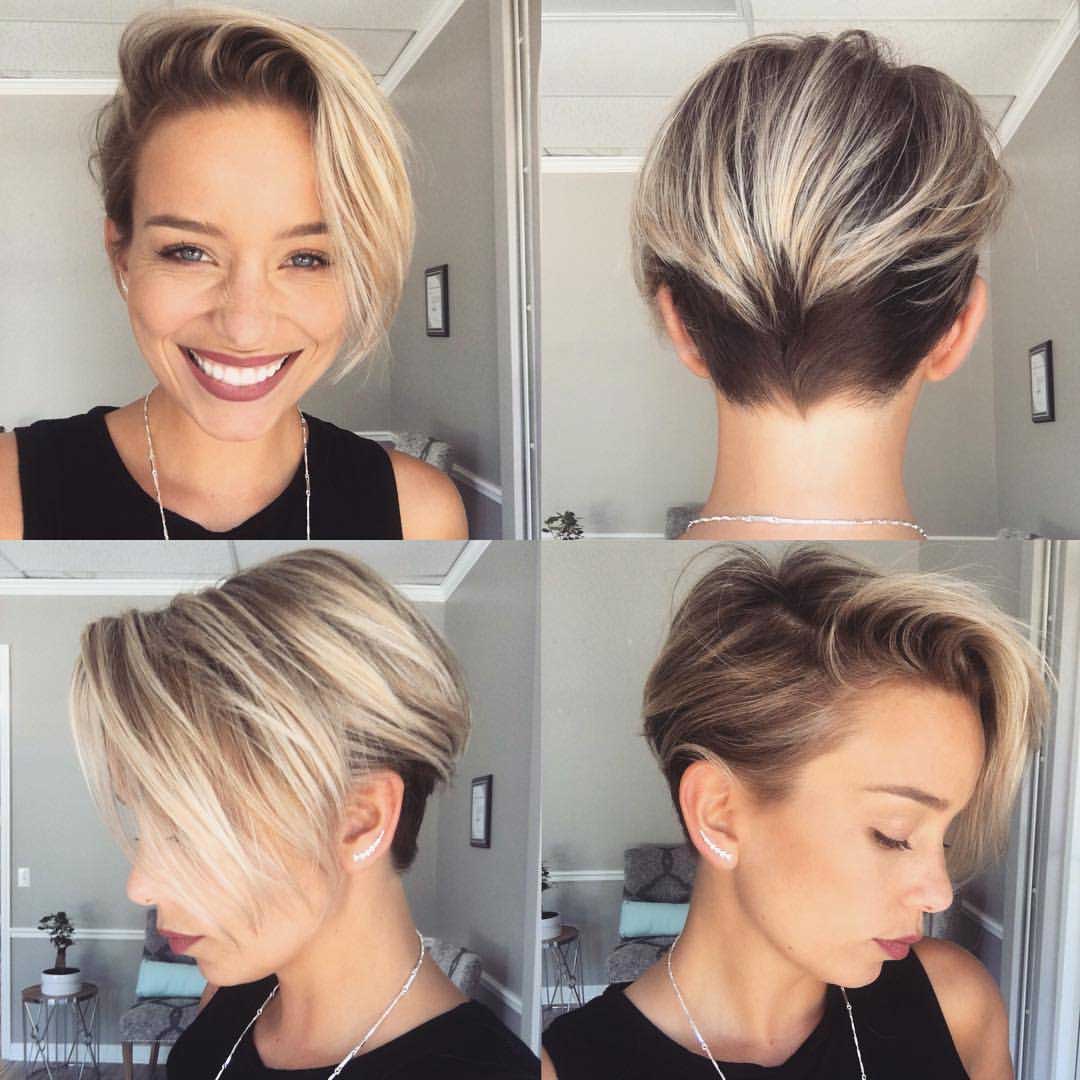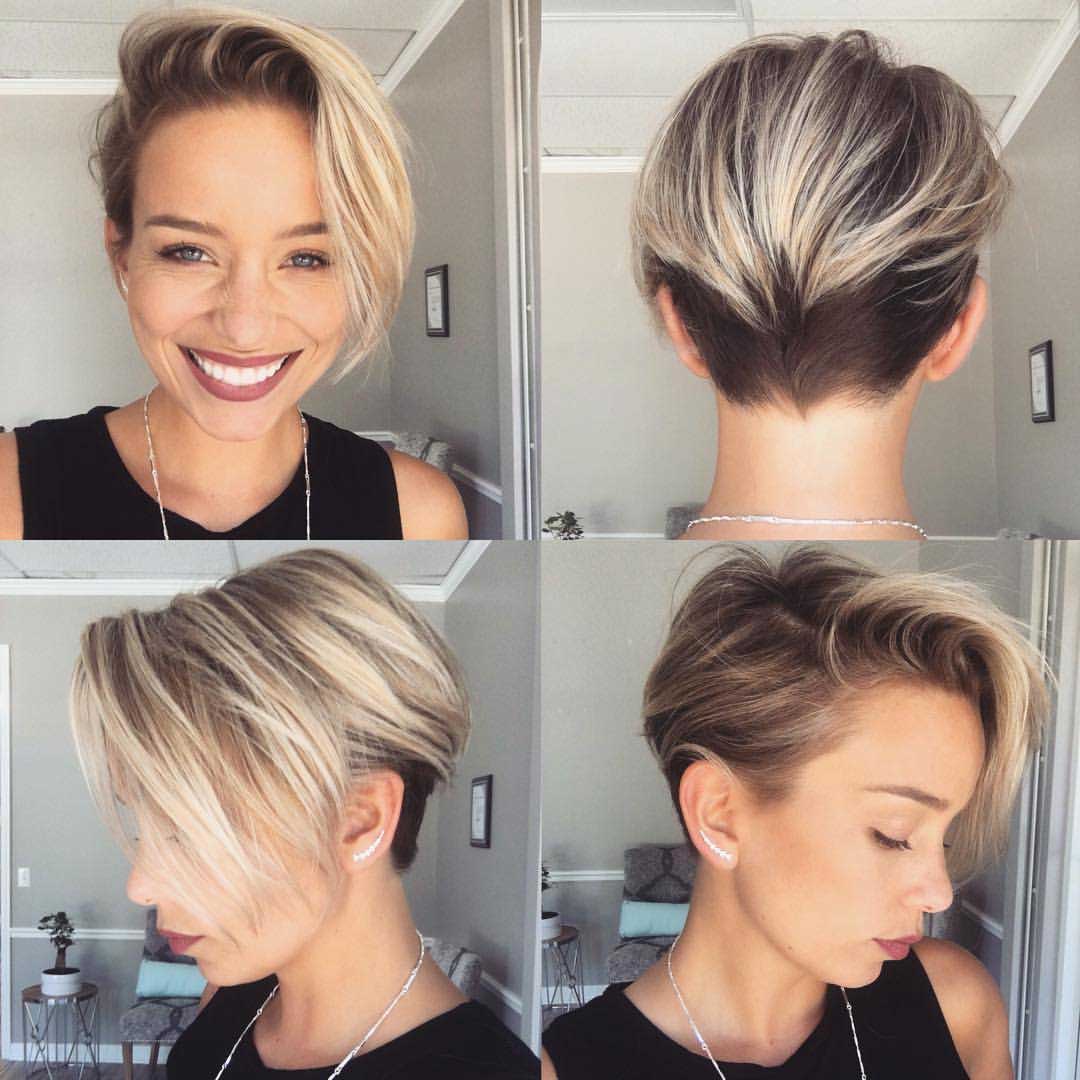 Don't be afraid to add in some accessories to your short hair. Especially when you're in the middle of growing out a cropped cut, headbands can be your best friend. Don't worry too much about positioning the headband perfectly. Just wrap it around your hair in a way that looks natural and use pins to secure it against your head.