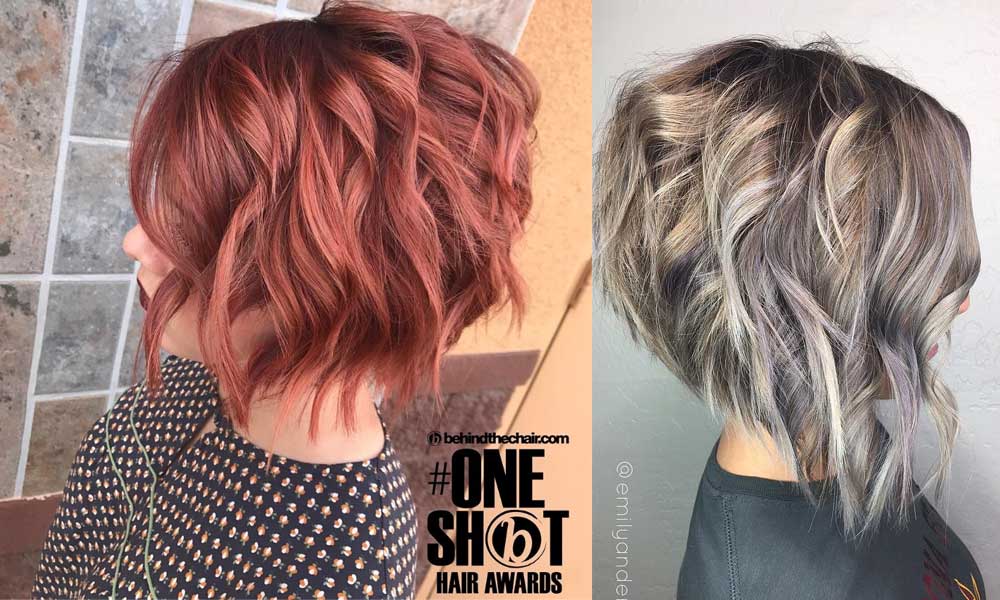 The largest problem when it comes to chopping off long locks is fear. It takes a tremendous amount of confidence to be able to go from a look you're comfortable with, to a short new and trendy one, no matter how much you might like the style on other people. That feeling inside saying go for it just isn't enough to truly push you into the salon.
Choosing a look that not only works for you, but one you also love is key. If you have a few options picked out, your stylist can help you decide which one will look the best.
Short haircuts are some of the best out there. They are not only cool, giving you instant style points, but also very easy to maintain. Being able to save your time and energy and still look amazing is a wonderful feeling, with comfort being an added bonus. Some of the hottest styles in hair right now are short cuts. We've gathered some of our favorites to help inspire you, with expert advice on how to wear them. As summer approaches don't be afraid to really rock the look you've been wanting to try out.
Long Bangs
Adding long bangs around your face can help you feel more secure about your new short look. Bangs are classicly beautiful, the style changing with the times. Long side swept bangs are an extremely flattering version of the timeless style. One of the added bonuses of keeping bangs longer is the lack of effort they take. They can be easily swept back with a bobby pin. Left down, they look trendy on curly or straight hair. Bangs that frame the face can help a short look feel more comfortable and sweet.
A-Line bob haircut for short hair
An A-Line bob is a cut that screams trendy. The look keeps some extra length in the front for those who don't want their cut too short. This cut has the advantage of keeping you cool by exposing the back of your neck. The A-line keeps enough length to your hair, giving you the advantage of being able to try out different styles with it. Curl it for a summer wedding, or leave it natural for a day at the pool. Add a pair of large sunglasses for the perfect look this summer. You can find more bob hairstyles here.
Highlights – inverted bob hairstyle with a lot textures
Highlights come in all different sizes and colors. Choose the one you like, or choose a few. Highlights can really amp up a short do with an extra hot look. You can go for something that will dramatically change your look, or opt for something a little less drastic. That is the fun of highlights, there are no limits. Try adding a caramel or shade of red to your new look for a classic way to jazz up the style, or be bold and go for a blue or pink.
Platinum
Platinum hair looks good on nearly everyone and has been a celebrity favorite, with stars like Kim Kardashian and Jennifer Lawrence going for the ultra blonde look. Though it is achievable at home, it is highly recommended that you go to a salon. It takes a lot of patience and may take multiple bleaching sessions between weeks, depending on how dark your natural color is. Purchasing a purple shampoo will help tone any unwanted shades of yellow or orange that tends to happen when going from dark to full on platinum.
Shave
Find your punk flare by shaving part of your head. This style is fun and becoming ever so popular. In 2017 the shaved look for women has grown, with new styles giving us an even greater chance to find the right short cut. The pool of inspiration is only growing and now is the time to go for it if you love the look. You may want to have a lot shaved to really be seen, or just shave the underneath. Shaving the back and leaving longer hair around it means you can cover it, and is a great way to get your feet wet to the style.
Curls
Curls are instant glam. With so many different ways to do them, you can find a great look that works for you. Sprucing up short hair with some gorgeous ringlets will help you feel not only trendy but confident with your hair. If heat styles aren't for you but you have a natural head of waves, embrace them for a nice beachy look, or add your favorite styling product for a night out with your head of curls.
Hair Tattoo
Designs shaved into your hair have been popular for men for the longest. Now the look has really come to be one of the hottest styles for women. A quick Pinterest search will result in tons of different designs to choose from, so all you have to do is find one that you love. Hearts, stars, and even flowers all make for a feminine version of the popular shaved style.
The most important thing to remember when going for a short cut is to have fun with it. Definitely don't over stress yourself, hair tends to grow faster in summer. That's amazing news, not that you will, but if you by chance end up really not liking it, you will grow it back!
Get more new hair ideas and style tips on https://herstylecode.com