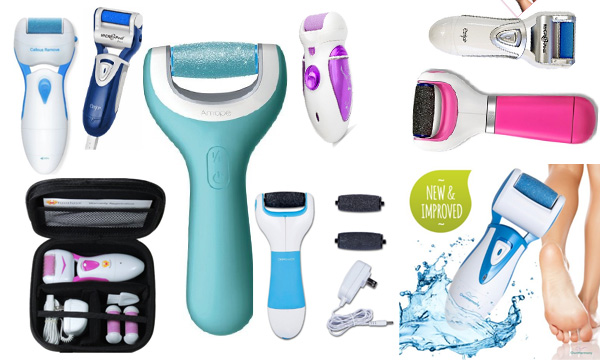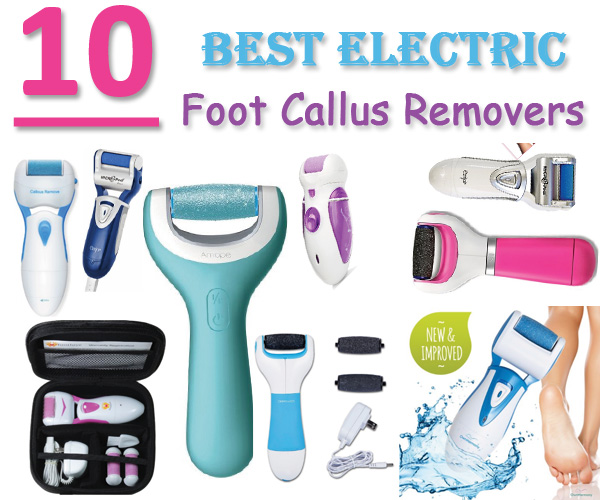 Find out what savings in time and money you get from buying home-use, electric foot callus removers.
As the beauty practices that used to be, 'the secrets of the boudoir', become big business, salon pedicure prices show no signs of going down.
So take a look at the much cheaper option offered in this list of the Best Electric Foot Callus Removers!
10. Emjoi Micro-Pedi Battery Operated Callus Remover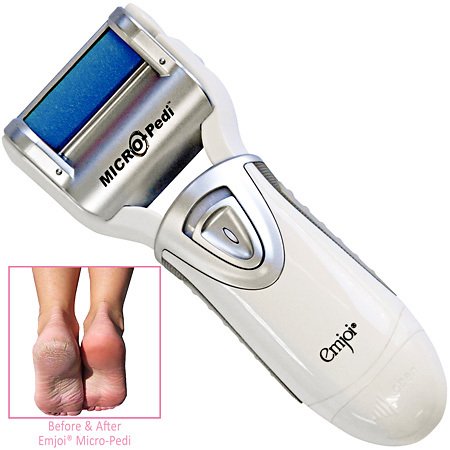 For ease of use, you can't beat battery-operated electric foot callus removers.  You can get comfortable wherever you want and don't need to sit next to an electrical outlet.  Runs on 2xAA batteries for about a year.
This foot callus remover's a popular item with a lot reviews on Amazon.  Users report it leaves feet smooth as glass and you should only use it on completely dry feet – without lotion on them.
9. Proteove Electronic Pedicure Foot Callus Remover and Shaver with 6 Extra Regular Coarse Roller Heads – Remove Dead, Hard, Cracked Skin and Reduce Calluses on Feet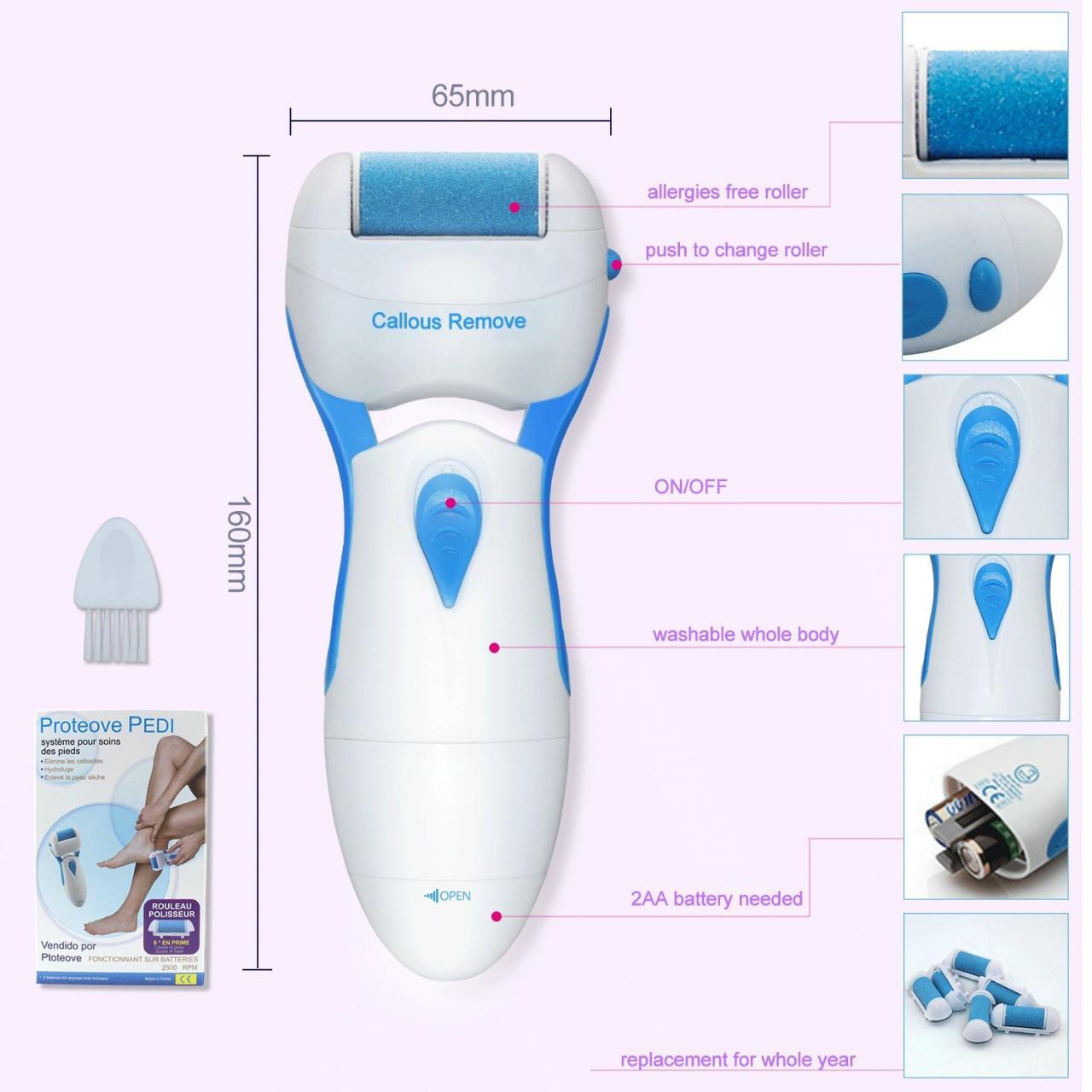 This is another handy battery-operated foot callus remover.  It's a new release onto the market and has 3 different heads – normal, coarse and extra-course – useful for the whole family.
The rollers are made from highest quality micro-mineral quartz, which is long-lasting.
It also has a safety feature that switches-off the foot callus remover's action if you accidentally press too hard.
8. BESTOPE Electric Callus Remover Perfect Foot File Pedicure Tools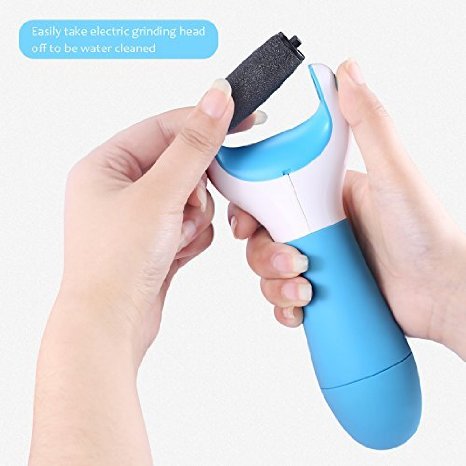 This battery-operated electric foot callus remover's more powerful than the previous two.  The BESTOPE foot callus removers use 4xAA batteries, making its foot-smoothing action twice as fast.
The handle is designed to be comfortable to hold and easy to use, with a roller made of quartz micro-mineral that should last for at least one year.
They include a warning not to apply pressure on the same area for more than 3 – 4 seconds.
7. Rechargeable Electric Callus Remover by Foot Love, Only One with 3 Rollers & Travel Case.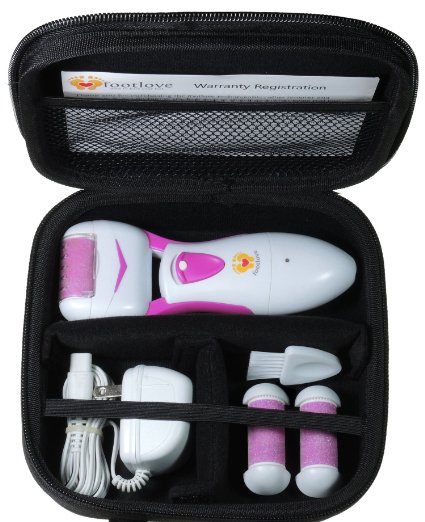 Marketed as the perfect gift, the cute travel-case makes this product stand out from other electric foot callus removers. This unit offers the convenience of a rechargeable battery, so you'll never be bothered by flat batteries!
Suitable for women and men, this foot callus remover promises the same smooth skin you get in a salon.  It's twice the price of the battery-operated foot callus removers, but comes with a 'full refund within 90 day – no questions asked' guarantee!
6. Electric Callus Remover and Shaver by Naturalico – Best Rechargeable Pedicure Foot Care File Tool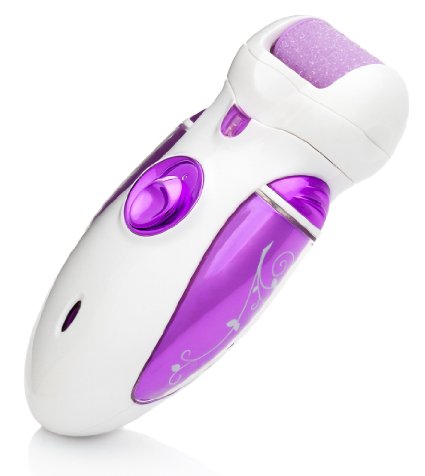 Currently on sale and reduced.  Its unique selling point is that it spins faster than other electric foot callus removers i.e. 40 times per second.
It has a rechargeable battery and a handy LED light illuminating the foot you're treating, which is a very useful feature.  It comes with 2 grinding roller heads and this quality product is a real bargain right now!
5. Emjoi Micro-Pedi POWER – Callus Remover
Here's another bargain – offered at half-price at the time of writing!  This plug-in electric foot callus remover has a 360º roller that spins 30 times a second.
This corded callus remover is recommended for heavy-duty skin-smoothing, as users comment it's noticeably more powerful than battery-powered units.
4. Rechargeable Electric Callus Remover & Foot File CR900 by Own Harmony (Tested Most Powerful)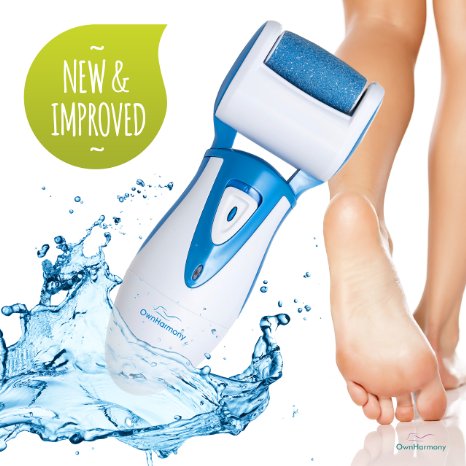 This electric callus remover and shaver comes with two rollers.
It's a chargeable battery model, suitable for travel use in and outside of the U.S. with each charge lasting for about 7 pedicures.
The convex curved roller, differs from straight rollers, and users say the curve helps reach under the toes and the foot arch more efficiently.
3. DBPOWER Electronic Pedicure Foot File Callus Remover Waterproof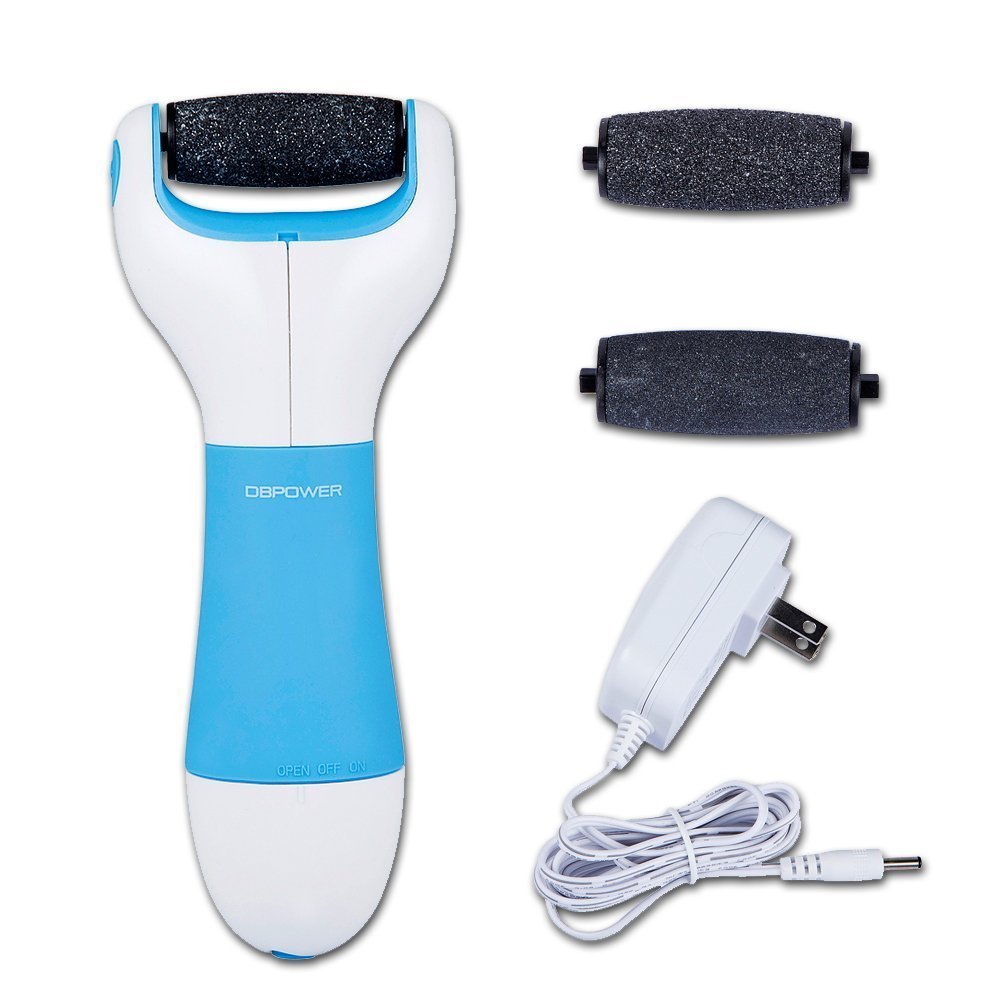 Some companies are going all-out to gain a larger share of the lucrative foot callus remover market, and this great quality product's on sale.
It's different in being a dual device you can use with 4xAA batteries or connected directly to the wall socket power supply.
This model comes with 2 extra curved rollers made from quartz micro-mineral.  Users love its powerful action and comment that it's packaged well making it a great gift for men and women.
2. Amopé Pedi Perfect Foot File with Diamond Crystals – Electronic Pedicure Tool – Extra Coarse, Pink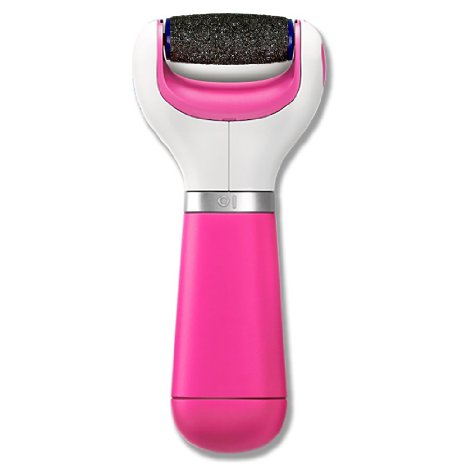 This is a battery-operated device needing 4xAA batteries. It's on sale right now and is slightly more expensive than the other Top 10 electric foot callus removers.
1. Amopé Pedi Perfect Wet & Dry Electronic Foot File, Regular Coarse – Waterproof, Rechargeable, Cordless, Dual Speed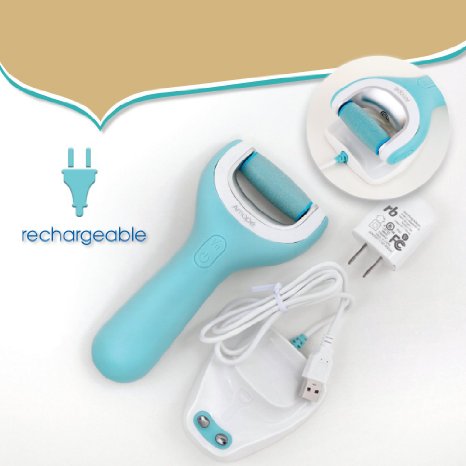 It's the only electric callus remover you can use on wet skin – a valuable feature – as dry skin dust spreads everywhere!
It's a rechargeable battery unit with a unique dual-speed system, to use on different grades of calluses.
All of the Top 10 Best Foot Callus Removers we reviewed are lightweight, effective and easy to hold in use.
The main differences are between 'wet-use' and 'dry-use' devices, the potency and convenience of the power-source and straight or curved rollers.
And my final tip is: don't assume that better quality units are more expensive, as we were pleasantly surprised at the incredible discounts on offer!