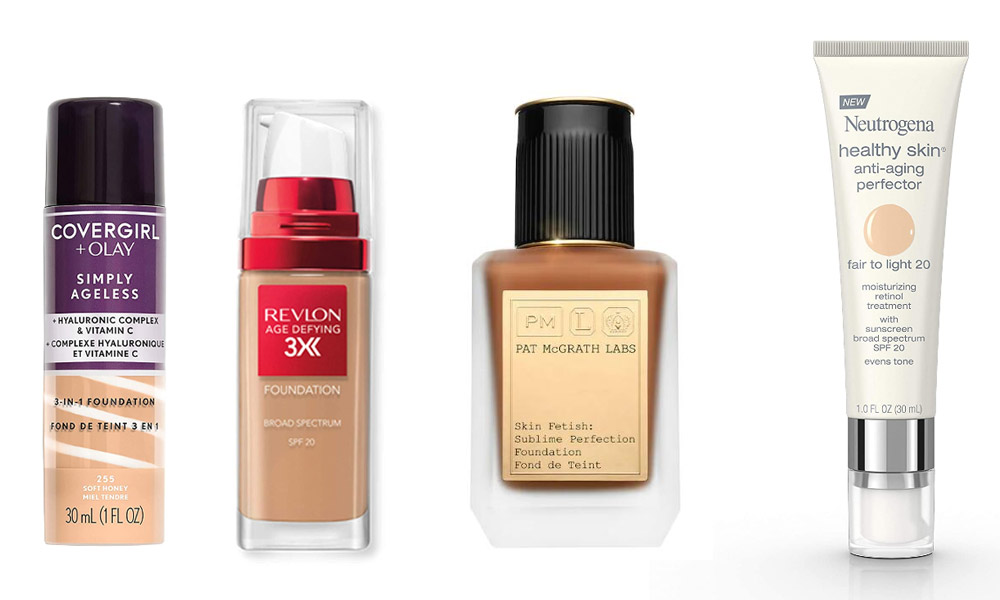 Picking out makeup gets a bit more complicated the older we get. When you're in your golden years, you don't have the privilege of choosing any trendy foundation anymore. You have to pick one that will cater to your mature skin, which needs more extra care now than when you were younger.
More mature, aging skin is susceptible to new skin issues like wrinkles, lines, age spots, and dryness. While your skincare routine can address all of these issues with the right products, you can also help your skin out by picking out a foundation that will improve or at least hide these imperfections.
Worried about not finding a foundation your aging skin will like? Don't worry; we've got you! Here's what to look for in a foundation now that you have older skin. Plus, we've got a few recommendations for makeup products you're going to love!
How to look for a foundation when you have mature, aging skin
One of the biggest concerns of aging skin is wrinkles and age spots. While these are difficult to reverse, you can always select a foundation that can hide them temporarily.
Keep your eye out for a foundation that can blur imperfections like wrinkles and fine lines. That way, your makeup won't settle in your lines and accentuate them. As for age spots, look for medium to full coverage foundations to conceal the blemishes.
Older, aging skin isn't as hydrated as it once was. That's because as you become more mature, your skin won't produce the same amounts of sebum to moisturize your skin naturally. You need extra help, so you need a foundation that can hydrate your skin.
Look for foundations with moisturizing ingredients and vitamins, such as hyaluronic acid, aloe vera extracts, argan oil, and vitamin E. These condition the skin and add much-needed moisture to your skin.
It's also important that your foundation has SPF. The sun's harmful UV rays are among the biggest culprits for photosensitivity and the development of wrinkles as you get older. By giving yourself added protection against the sun, you can delay the onset of wrinkles and prevent the ones you have now from getting worse.
6 Best Foundations for Mature Skin
Here are six foundations your mature skin will love:
1. COVERGIRL + OLAY Simply Ageless 3-in-1 Liquid Foundation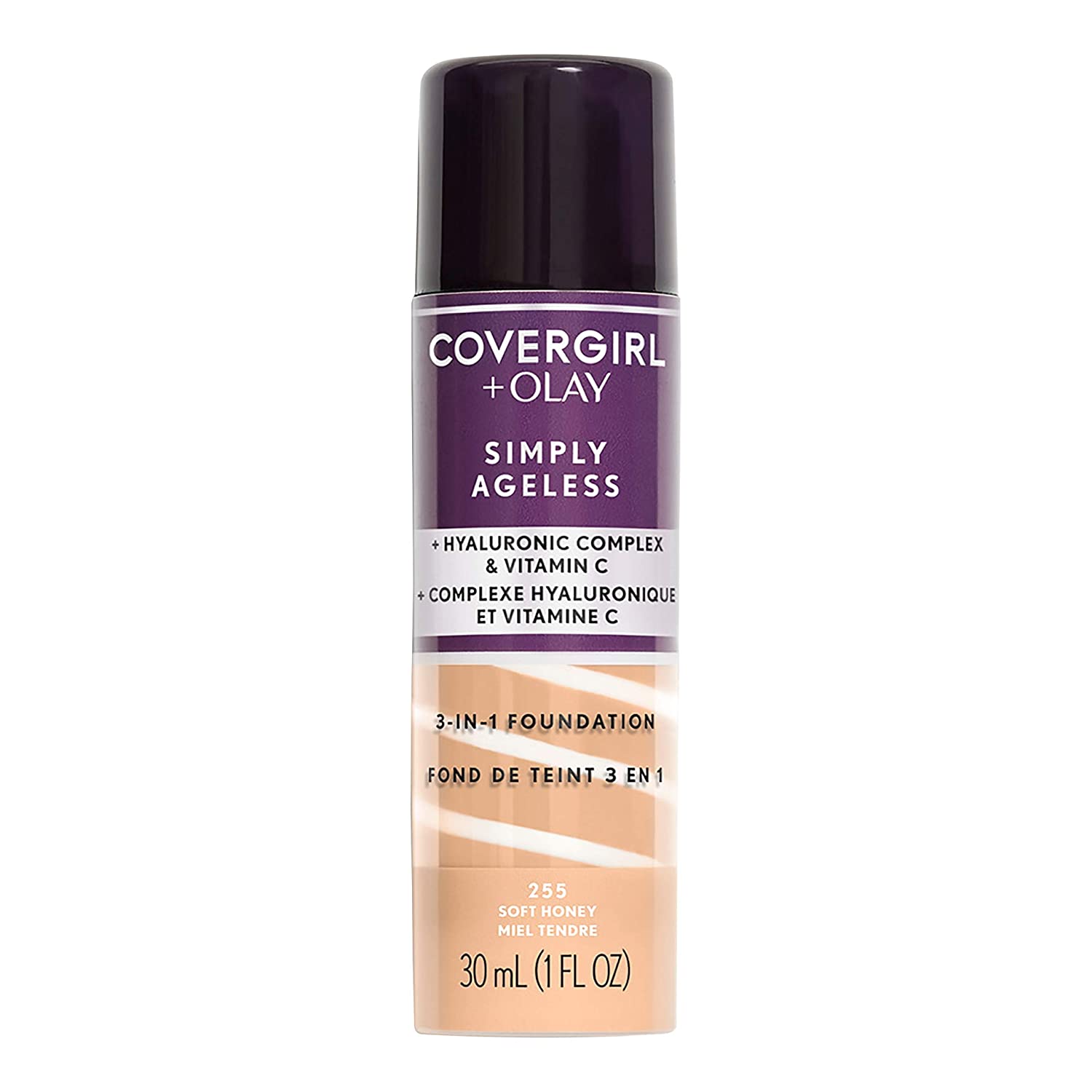 Make your skin look years younger with this collaborative foundation by beauty brands CoverGirl and Olay. The hydrating foundation plumps up your skin with vitamins while hiding imperfections that come with age.
It's infused with a special hyaluronic complex and vitamin C to hydrate and protect your skin from the elements, which can aggravate your signs of skin aging. They help firm up your skin, making it look supple and tight over time.
The formula smoothens your skin, hiding and blurring imperfections like wrinkles and fine lines. It can also address an uneven skin tone, making your tone look more uniform and clear. It's perfect if you have any dark age spots or tired under-eye circles that need concealing.
This foundation is never tested on animals, so you know that you're making a responsible purchase.
2. Revlon Age Defying 3X Foundation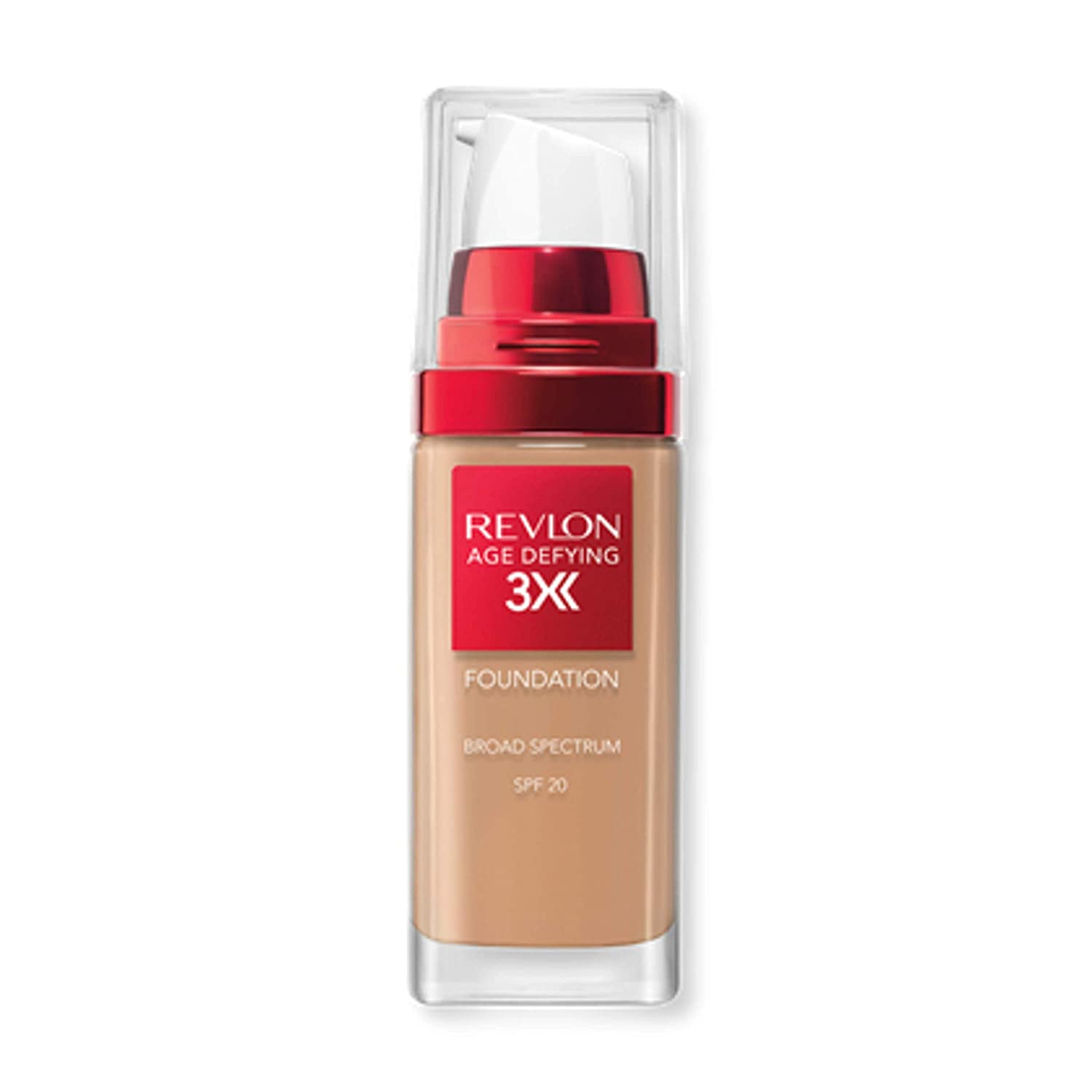 Need an instant facelift? This age-defying foundation by Revlon can get the job done. This foundation makes your skin look tighter and younger, thanks to its hydrating, anti-aging formula.
It's made with a special Tri-Shield Technology, which protects your skin while giving you medium coverage. This innovative technology allows the product to be a versatile 4-in-1 product. It can serve as your serum, moisturizer, and primer, and foundation all in one. That way, you won't have to use too many products in your skincare and makeup regimen.
Protect your skin from the sun with this foundation's broad-spectrum SPF 20. It keeps sun damage at bay while you're outside, preventing wrinkles and age spots from developing on your skin.
3. Pat McGrath Labs Sublime Perfection Foundation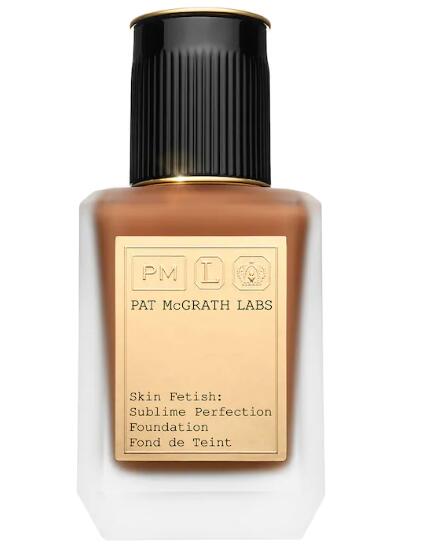 If you appreciate an airbrushed yet natural look, you'll love this luxe foundation from Pat McGrath Labs. It's infused with light-reflective and hydrating ingredients to add a gorgeous dewiness to your skin while caring for it deeply.
This long-wearing foundation is made with high-purity pigments and diamond powder to enhance your skin's luminosity and glow. That said, it never leaves your skin feeling greasy and shiny. Instead, the finish is quite natural, thanks to its lightweight feel and medium coverage.
Applying this paraben-free foundation on your skin feels super smooth and breezy, thanks to conditioning ingredients like amino acids and polymers. It gives the foundation a creamy, luxurious consistency, which is soothing on aging skin that needs extra hydration and moisture.
It also contains a unique Sublime Perfection Foundation that helps eliminate wrinkles and fine lines on your face. The diamond powder also aids in blurring these signs of aging for a flawless, blemish-free look.
4. Lancome Rénergie Lift Lightweight Liquid Foundation SPF 27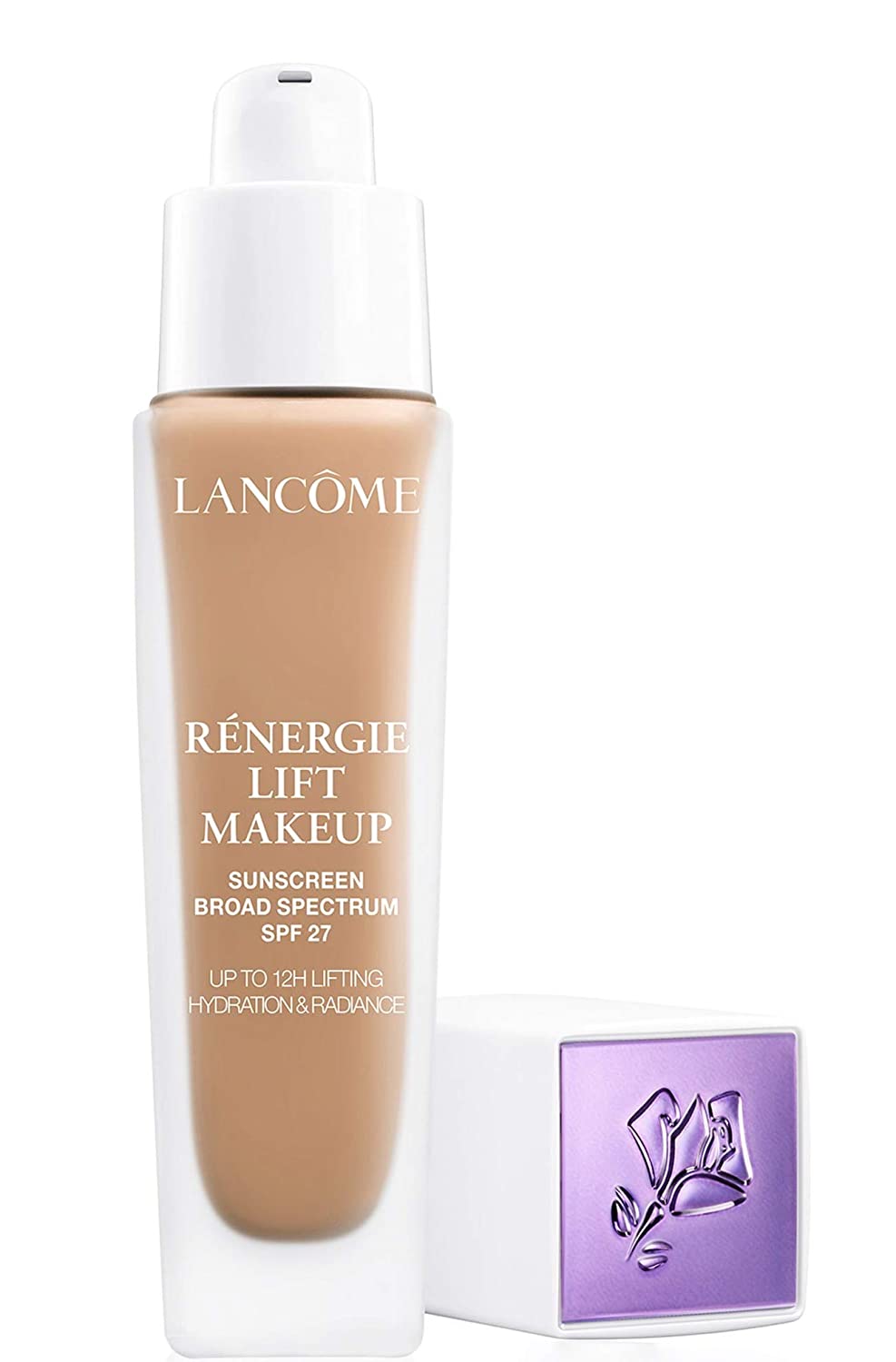 This anti-aging foundation by Lancome makes your skin look smoother and more supple, thanks to its moisturizing and skin-strengthening ingredients.
Your skin will enjoy botanical extracts like iris extracts, corn kernel extracts, and soybean oil to lightly hydrate your skin. This foundation is also infused with caffeine and vitamin E to wake your skin up. These ingredients work to minimize the signs of skin aging, from persistent wrinkles to discolorations.
It's super long-lasting and can go up to 12 hours of wear. Plus, it's transfer-resistant, so you won't stain any clothes or surfaces even if you have a hectic day of errands.
This foundation offers SPF 27 to protect you from the sun. It's very beneficial to aging skin because its sun protection level is higher than most other foundations.
You'll also love this if you have sensitive skin that's prone to breakouts and irritation. The formula is light and non-comedogenic, so you don't have to worry about it congesting your pores and causing blackheads and pimples. Plus, it's dermatologist-tested to assure the utmost level of safety and quality.
5. Charlotte Tilbury Magic Foundation for Aging Skin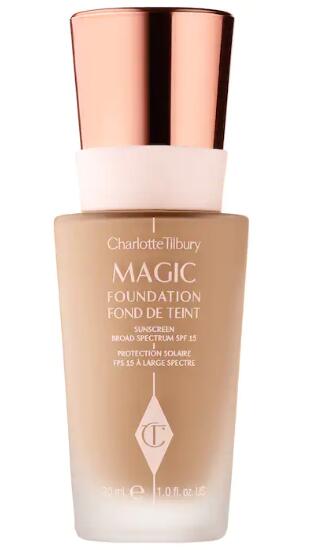 While this opulent Charlotte Tilbury foundation is suitable for all skin types and across every age, it's wonderful for maturing skin that needs extra attention and protection.
It's rich in antioxidants, including vitamin C. These help protect your skin from oxidative stress that can age it faster. It also prevents the onset of more wrinkles, fine lines, and crow's feet. And if you have age spots you'd like to conceal, this foundation's medium to full coverage can help immensely.
One unique ingredient it has is concentrated mushroom extracts. This anti-aging ingredient firms up saggy skin and minimizes large pores, making your mature skin look more taut and youthful.
The formula also contains hyaluronic acid, which is excellent at plumping up the skin to give it a more youthful glow. It also smoothens the texture of your skin, making it silky and soft after application.
6. Neutrogena Healthy Skin Anti-Aging Perfector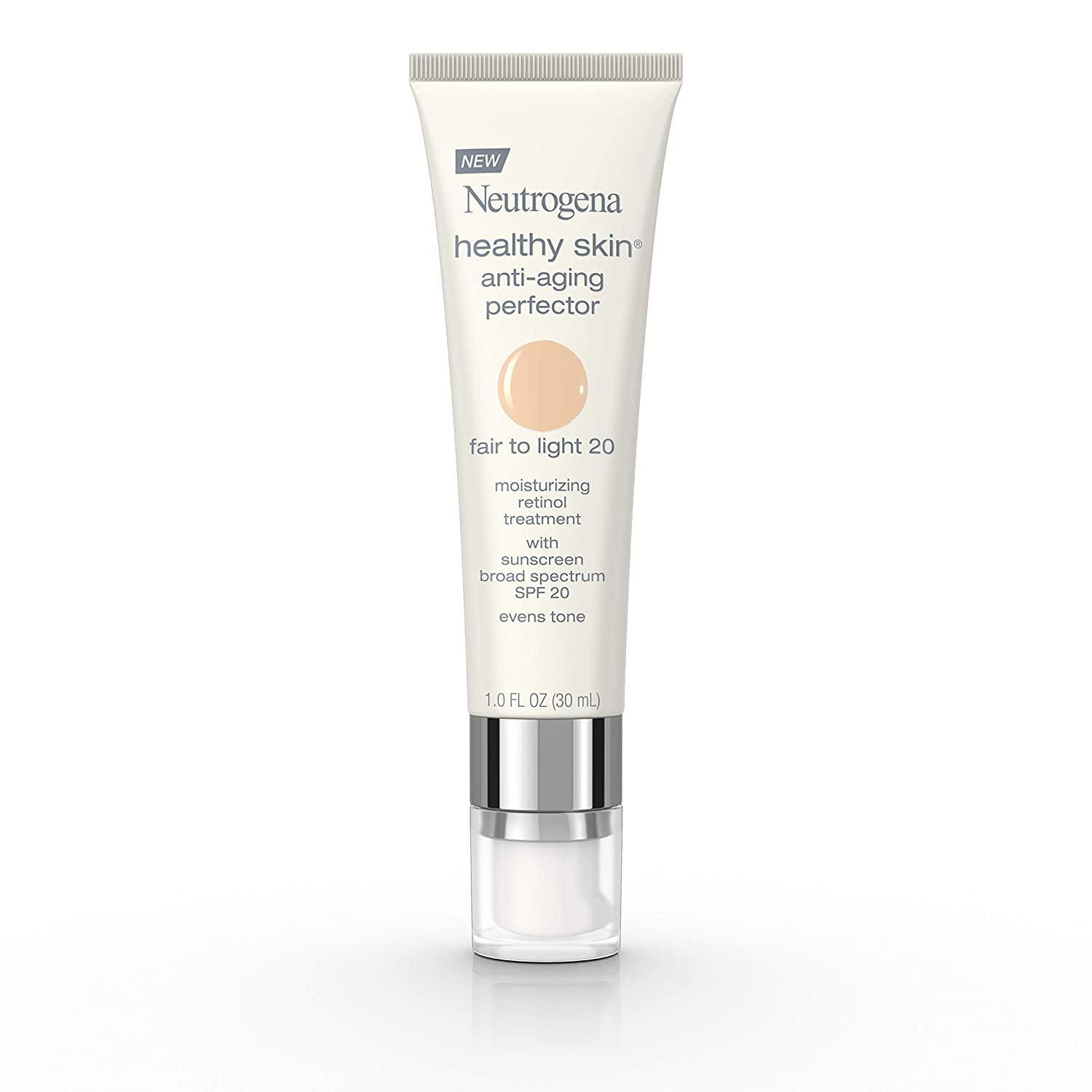 This foundation by Neutrogena doubles as a tinted moisturizer and a retinol treatment. It's an excellent option for aging skin because it's not as heavy as regular foundations, allowing your skin to breathe through the makeup instead.
It's rich in so many ingredients mature skin loves, like vitamins, antioxidants, and retinol—a holy grail anti-aging ingredient that smoothens the skin and makes it firmer and younger-looking over time.
The coverage may be sheer, but it's perfect if you don't want your face to look extra cakey and unnatural with too much makeup.
It also has SPF 20 to protect your skin from sun damage that can make your wrinkles and lines worse.
Conclusion
As you get older, your skin won't be as plump and smooth anymore. Thank goodness there are foundations like those listed above that can help hide wrinkles and dark age spots while hydrating the skin. Check out any of them and see how they can work wonders for making your skin look younger.
It's the perfect way to turn back time for special events and gatherings. Not only will these foundations improve your skin's elasticity and overall appearance, but they can give you a radiant, youthful glow for a day! Subscribe to get more beauty buying guides on herstylecode.com!