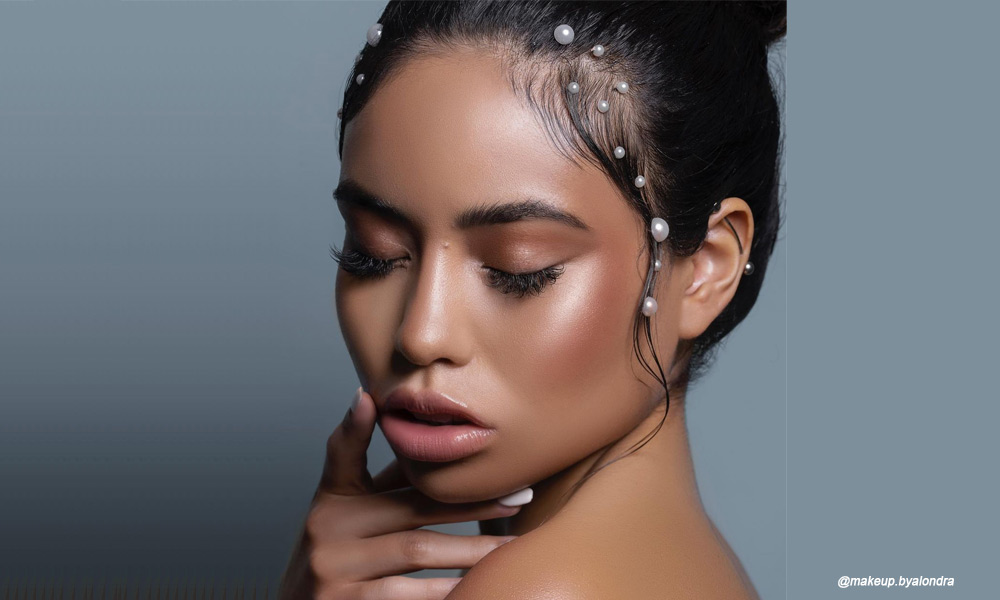 Clear, healthy, even skin with a natural-looking glow is the ultimate goal. For some lucky women it comes naturally, but most have to put in spend serious time and effort in front of their makeup mirror to create an artificial glow that mimics the natural bright finish they want. Bright skin can be frustratingly difficult to achieve without the help of highlighter, bronzer, blush, and countless other shimmery makeup products to help you fake that sought-after radiance.
Dull skin is one of the most common skin issues, and it stems from many different sources. If your skin is too dry, it can get rough and dull-looking. Environmental pollution in your area–especially if you live in a city–can also contribute to dullness and an uneven skin tone. A build-up of dead skin cells also stifles your skin's natural glow and gives it a dull finish. Your dull skin could be the result of any number of contributing factors.
Fortunately, there are several ways to get glowing skin at home without makeup. These techniques can help you achieve the radiant skin of your dreams in a healthy, natural way that lasts much longer than a coat of makeup.
1. Exfoliate Enough (But Not Too Much!)
via
A build-up of excess dead skin cells, sebum, and other debris on the surface of your skin is by far the most common cause of dull-looking skin. Not only does this build-up of excess diffuse light and make your skin look dull, but it also clogs your pores and leads to breakouts.
Exfoliating is the best way to slough the top layer of dead skin cells, dirt, and oils off of your skin to let its brightness shine again. However, that absolutely does not mean that you should attack your skin with harsh exfoliator every time you wash your face. Effective exfoliation is all about balance and a gentle touch. The skin on your face is extremely delicate, and exfoliating it too harshly and too frequently can irritate it and cause it to look even duller than before. Use a natural, gentle exfoliator no more than two to three times a week, and make sure you
2. Use Chemicals Wisely
An at-home chemical peel is an inexpensive and ultra-effective way to brighten your skin as quickly as possible. Invest in a peel that includes 10% glycolic acid. Do not use a peel with a higher acid percentage to avoid irritating your skin.
Apply the peel to your face up to twice a week to instantly remove dead skin cells and any other debris from the surface your skin, leaving your face looking bright and glow-y. If you use chemical peels regularly, don't add any additional exfoliation to your skincare routine.
3. Live a Healthier Lifestyle
There are countless reasons why you should try to be healthier. If you needed one more, though, living a healthy lifestyle can make or break the radiance of your skin.
The main unhealthy habits that contribute to dull skin are excess consumption of sugar, caffeine, and alcohol. Too much sugar breaks down the collagen in your skin and gives your skin a dull finish. Caffeine and alcohol dehydrate your skin, leading to dryness and dullness. Try to limit your intake of these substances, and make sure to drink plenty of water whenever you do drink coffee or a glass of wine.