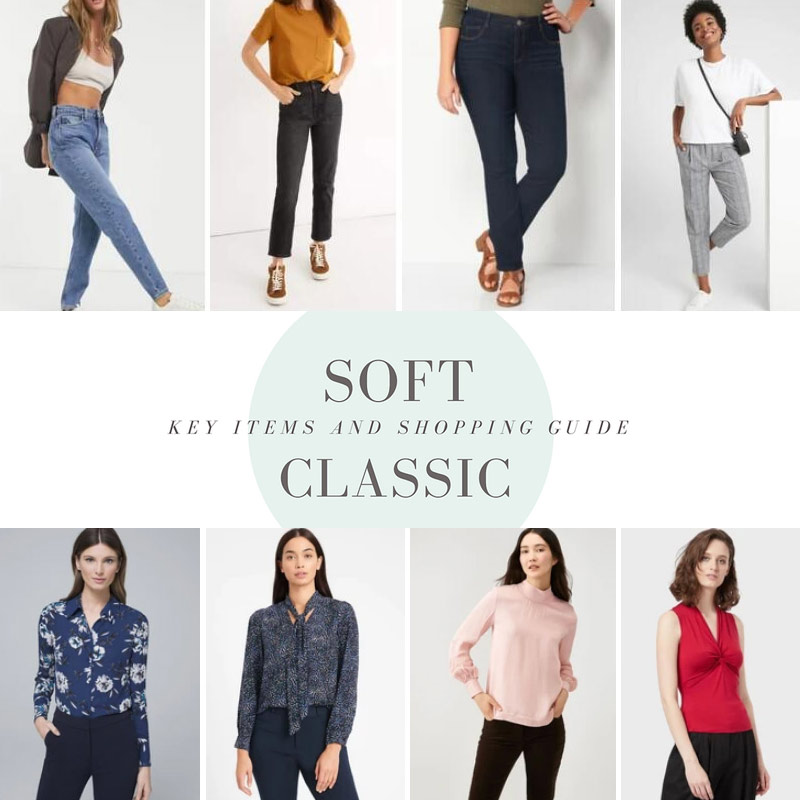 Learn how to buy 'smart' and never make fashion mistakes again!
Welcome to the Kibbe Soft Classic Style Guide! This is the place to improve your understanding of fashion styling and discover outfits that truly flatter your individual body shape!
If you've read the Kibbe Body Types Introduction you'll know that the Soft Classic body type consists of balanced Yin/Yang characteristics.
And you'll see below how you can really make the most of your figure wearing the Kibbe recommendations for the Soft Classic body type.
What is the goal of the Kibbe Image ID System?
The Kibbe system believes that fashionable trends should be tweaked to flatter everyone's natural shape.
And in particular, it aims to teach us how to stop making fashion buying mistakes and buy well-fitting clothes that suit our shape and personality every time we shop!
If we were taught this stuff at school, we would all have saved a ton of money instead of spending years of trial and error buying what's in fashion, instead of what suits our figure!
So in the interests of never again wasting money on clothes that aren't right for you and hang uselessly in your wardrobe making you feel guilty, this is your opportunity to learn what professional fashion stylists know.
Be your own Fashion Stylist!
Following the Kibbe Body Type and Style Identity System will take time and we recommend that you give yourself at least 6 months to explore and absorb the principles.
It will help you to view yourself without bias and come to understand the most flattering style identity for your physical shape and personality.
The objective is to be true to yourself and to identify your real fashion ID, in a carefully categorized system that once discovered will last your whole life.
Your Kibbe Style ID will never change and will accommodate the different stages of life, pregnancy, weight gain and weight loss and it is usually fixed from the age of 25.
What exactly is the Soft Classic Kibbe Style Identity?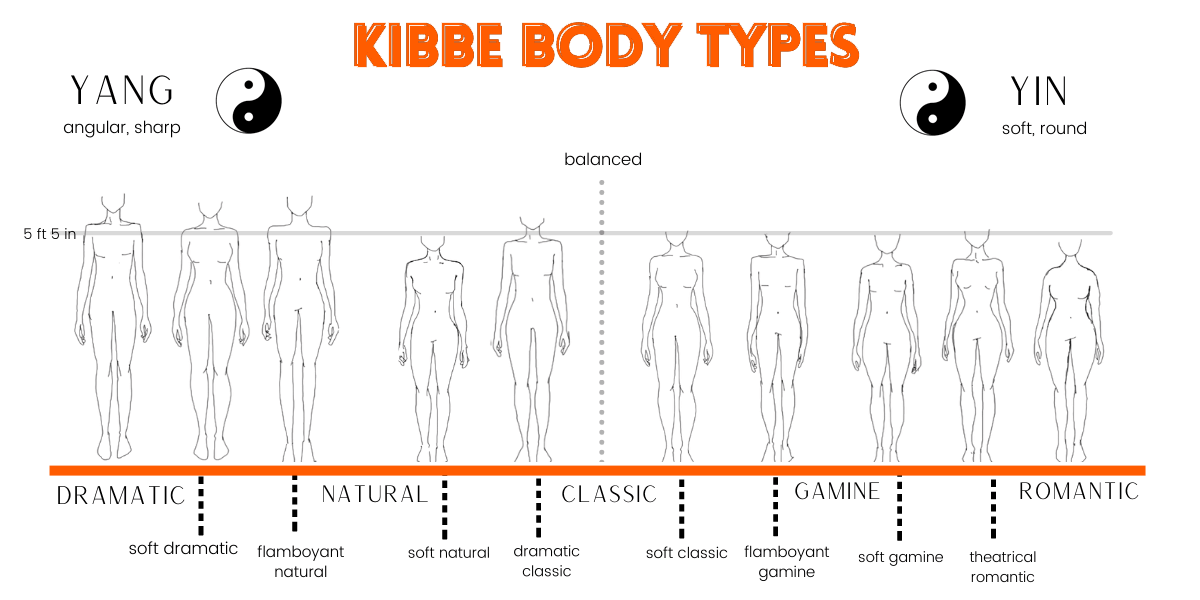 The Kibbe Soft Classic body type is one of the 13 original Kibbe Body Shapes and, as its name suggests, is linked closely with the Classic set of style identities.
Classic style has always been recognized as a balanced, moderate look that often uses a blend of characteristics to achieve an attractive international style.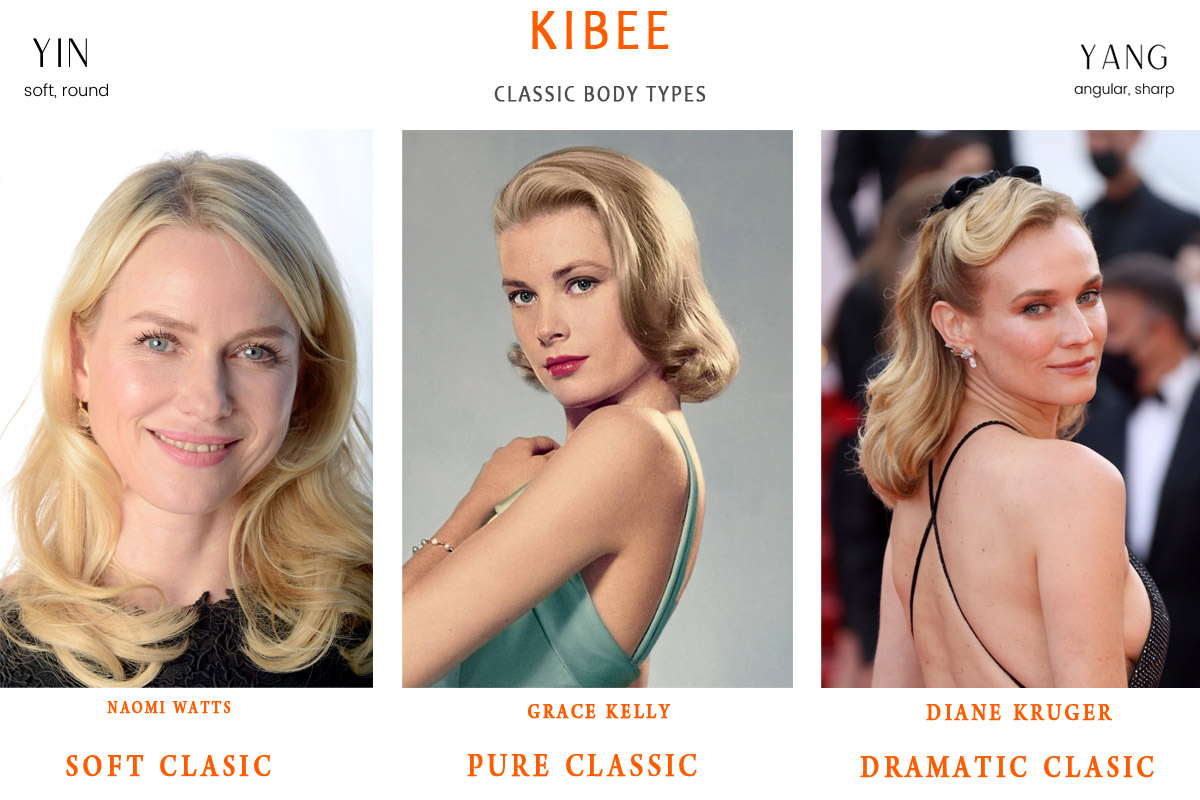 These days there are just two style ID's in the Classic range, the Soft Classic and the Dramatic Classic. The Soft Classic style has a little more Yin, and the Dramatic Classic has a little more Yang.
There is a certain amount of 'jargon' used in the Kibbe system and one of these words is, 'accommodation'.
This just refers to your body's dominant trait, and emphasizes that it needs to be given clear consideration when you evaluate your silhouette, your personality and your best top-to-toe outfits.
Flattering Soft Classic styles will favor your body type's balance and moderate characteristics, along with your light curves.
Above all, the Soft Classic style concentrates on finding clothes that enhance your body and not just using it to show off the latest trend!
How to evaluate the Soft Classic identity accurately
Humans are infinitely different in shape and size, so do not expect the Kibbe Body System to 100% describe all of your characteristics. First of all, you should be guided by your body height as this is the main characteristic that decides if you are mostly Yin or Yang.
For example, Classic and Dramatic body types are always taller than average – like fashion models. And all Gamine types are 5'5" or below in height.
And if you are extremely tall, you will automatically be a Yang body type in the Dramatic family and not part of the Classic group.
But after identifying your possible ID by your height, carefully explore the other traits you have. If the system suggests a trait you do not have, this doesn't mean this is the wrong ID for you. Always take the majority of traits to help you find your personal ID.
Also, when evaluating your body's physical characteristics remember that these traits and proportions are only in comparison to your own body and not others. So trying to compare yourself to a verified celeb or your neighbor will not lead to ID clarity.
True Soft Classic Celebrities
To give you a better idea of what a Soft Classic style ID looks like, here's a list of Kibbe verified Soft Classic women:
Celebrities with soft classic body types:
Barbara Waters
Carolina Herrera
Catherine Deneuve (changed from now redundant Pure Classic)
Catherine Oxenberg
Constance Bennet
Denne Benton
Donna Reed
Emma Thompson
Grace Kelly (changed from now redundant Pure Classic)
Joan Fontaine
Kirsten Dunst
Laura Linney
Lee Remick (changed from now redundant Pure Classic)
Marion Cotillard
Meredith Baxter Birney
Meryl Streep
Naomi Watts
Norma Shearer
Olivia de Havilland
Veronica Lake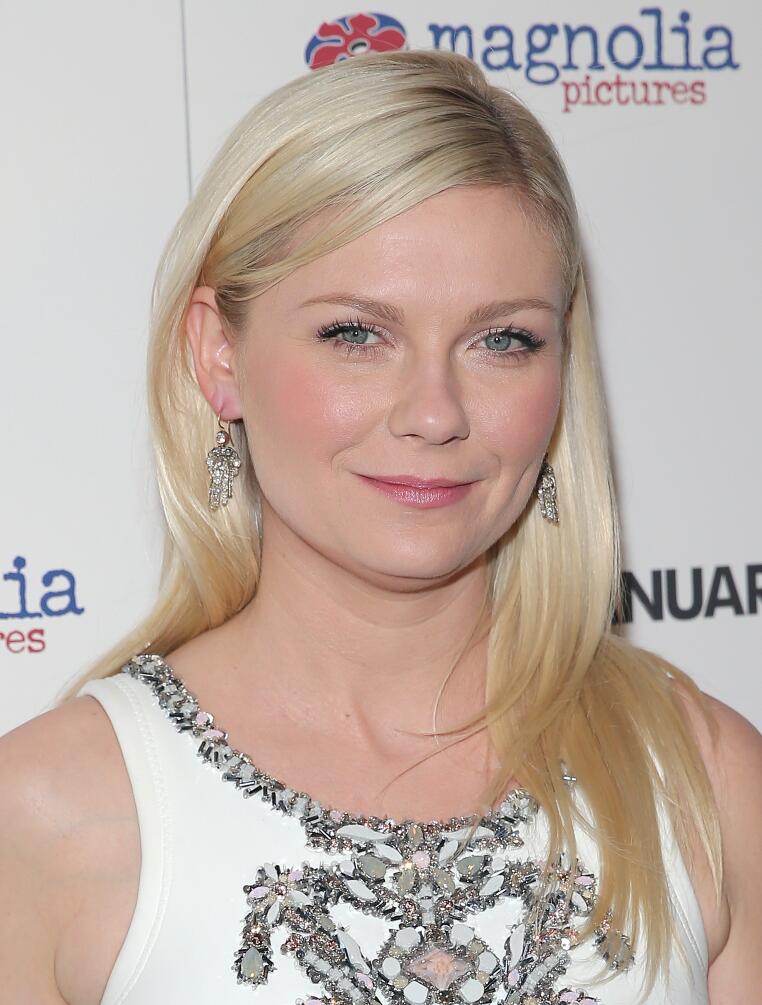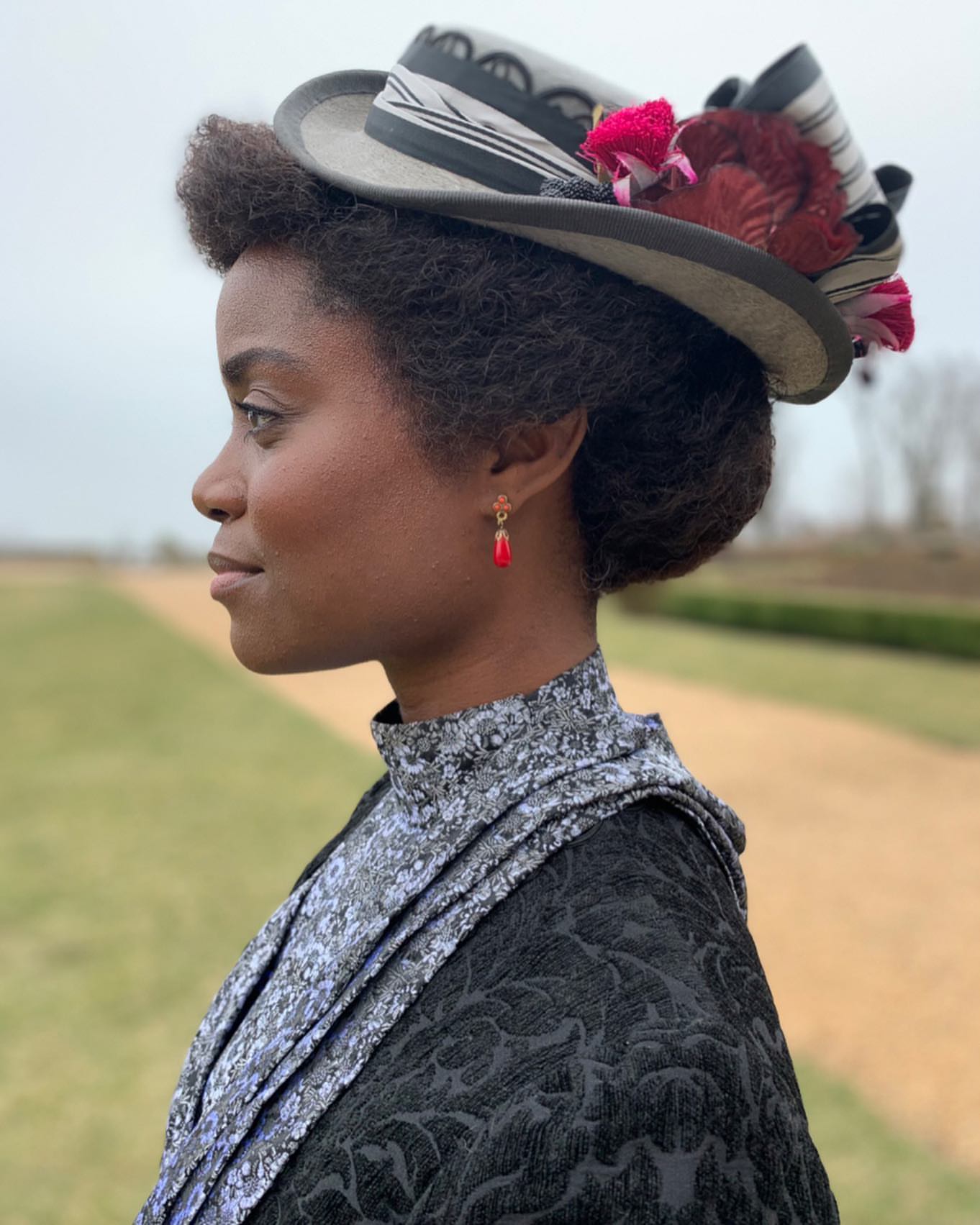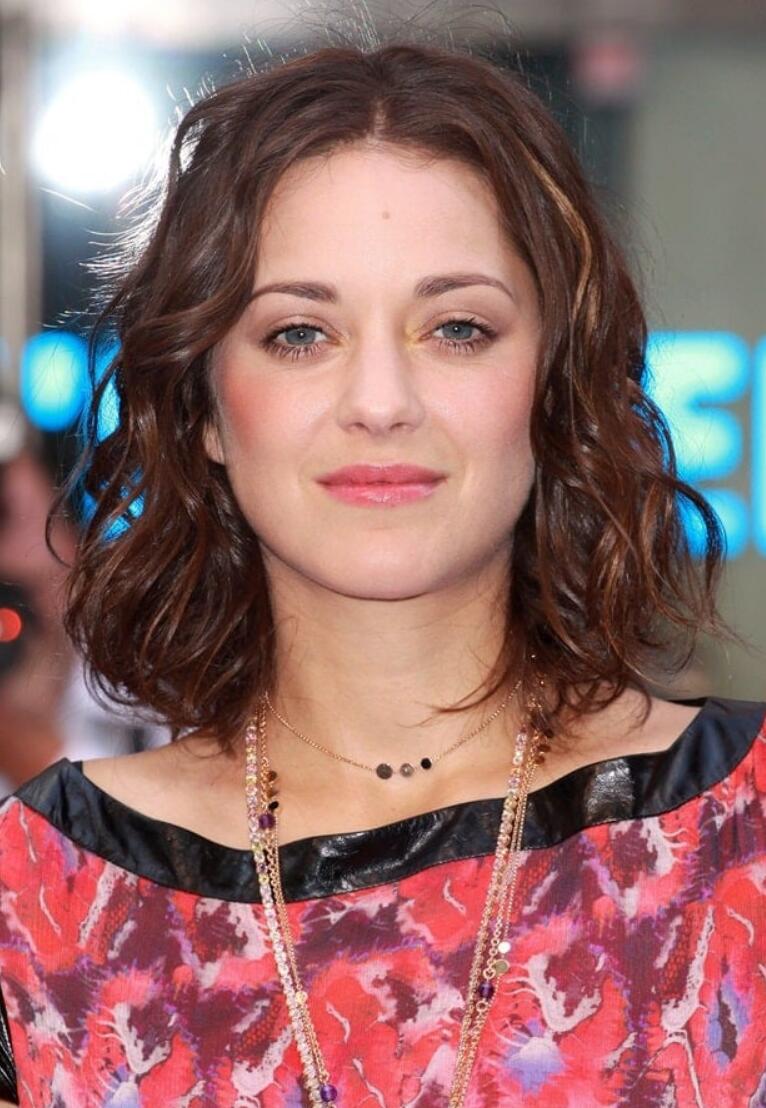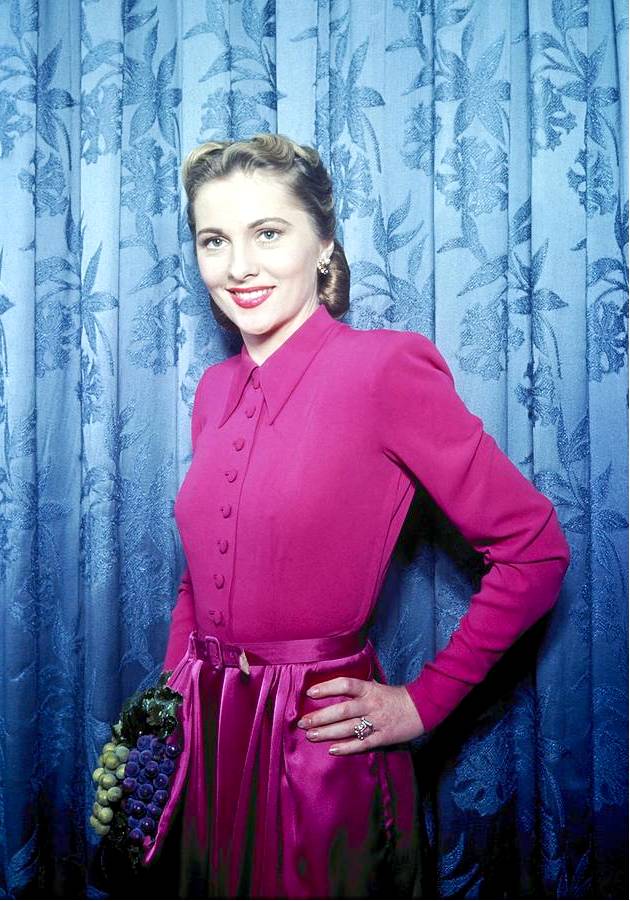 David Kibbe is still active in the Style Identity sphere and these are types verified by him. I have included them to show some instances of the Yin/Yang blend within and identify.
However, please try not to assume that you share a celeb's Kibbe Body Type, if you happen to look a little like one or more of them.
A passing resemblance doesn't mean you have the same overall body type.
Soft Classic Physical Profile
So let's get down to the details and take a close look at the physical profile of a Soft Classic Kibbe Body Type!
Height: Up to 5' 6" tall – which is a moderate height. If you measure above 5' 6", you automatically have to add a strong Yang element, which suggests you have a Dramatic Classic tendency.
Soft Classic Bone Structure
Symmetrical body type and lightly soft or round edges
Straight body with a dainty look
The body may be small and a little bit wide, with soft edges – not square
The body doesn't display "kibbe width"
Shoulders may be lightly sloped or tapered
The facial bone structure is smallish and may be slightly wide, which is seen in the jawline, cheekbones and nose
The feet and hands will be moderate or small and may look a little bit wider than average
Remember that this is not a scientific process, merely a style aid. So please don't get obsessed with any trait you may, or may not, have. 🙂
To get the best out of the Kibbe system, you need to take a holistic view of your overall Ying/Yang balance.
Kibbe Soft Classic Body Type Characteristics
Arms and legs may be slightly short, but usually tend to be moderate in length compared to other body proportions
Bust, waist and hips are equally proportioned
May be slightly short-waisted
Slightly fleshy
Slightly rounded overall appearance
Kibbe Soft Classic Facial Features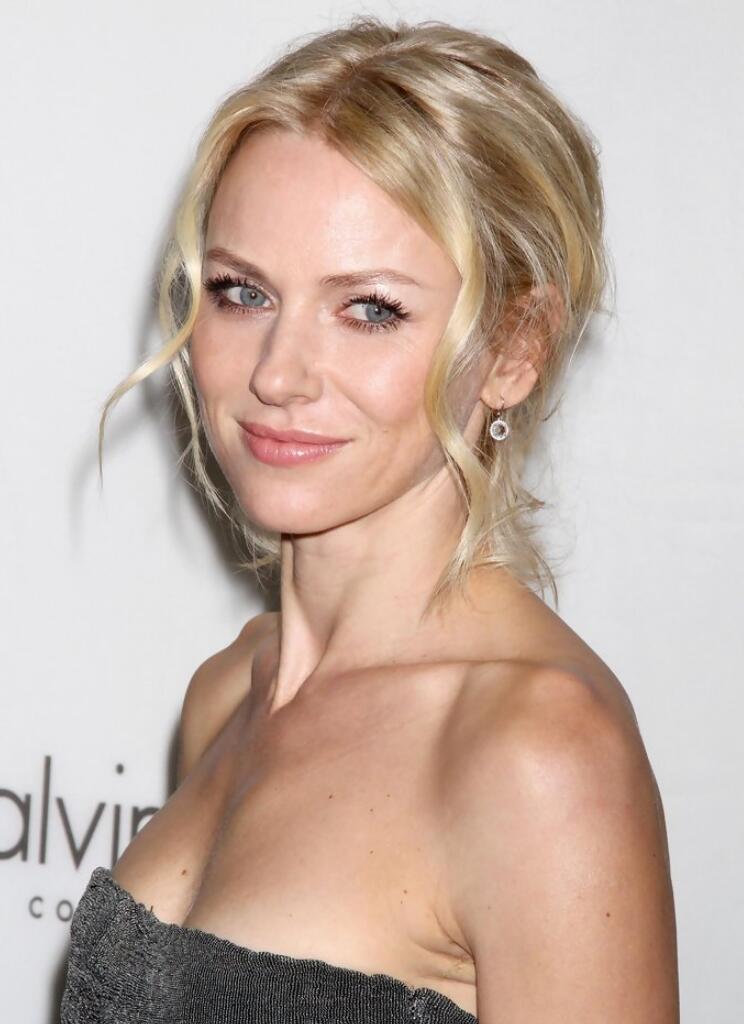 Large eyes
May have fuller lips
Slightly full and soft, fleshy face
Soft cheeks
Symmetrical, evenly spaced facial features
A Soft Classic will never have any of these characteristics:
A clear, hourglass shape with a wasp-waist
A naturally muscular look
Have a small or petite skeletal structure
Large or angular bone structure
Measure more than 5' 6" in height
Examples of Kibbe Soft Classic Weight Gain Pattern 
Although you can't identify your body type by your weight-gain pattern alone, it is one more of the details that will help you make an accurate choice.
When Soft Classics put on extra weight, they develop a soft-looking body and fleshy facial features. The waist will be the first part of the body to look thicker and lose definition.
The Kibbe Soft Classic Natural Coloring
Soft Classic may have a warm or cool natural coloring. However, they also tend to have a blended, low-contrast natural hair and skin tone. Those with a natural coloring that is high contrast between the hair and skin tone, will still have a delicate look overall, rather than an angular or sharp appearance.
It's helpful to do your own Seasonal Color Analysis to identify your individual natural color blend. And if you would like to do that, please take a look at our Seasonal color analysis – What season are you?
How to check if you are a Kibbe Soft Classic?
If you've reached this point, well done! You're ready to get started with your evaluation that will definitely change your relationship with fashion clothing and greatly improve your personal image.
And that means a lot more self-confidence and less stress!
Start with a correctly done ID photo and if you like taking part in a group; maybe take a look at the Line Exercises on the Strictly Kibbe Facebook Group.
However, if you're impatient to get started take a full-length photo with your camera set at chest height. This is important to ensure you don't take a distorted photo.
You must include your head and toes for body accuracy.
Please don't forget that if you are taller than 5' 6", David Kibbe himself says that you aren't in the Classic family. However, if you aren't sure, you can always take a look at the Dramatic Classic body type details.
Look at your full-length photo and you'll begin to see the shapes your body makes and how balanced it is.
If you have an iPhone you could use the 'markup' feature, or try Procreate to draw in the shapes your body makes.
Start off by drawing in the outline from your knees up to your shoulders.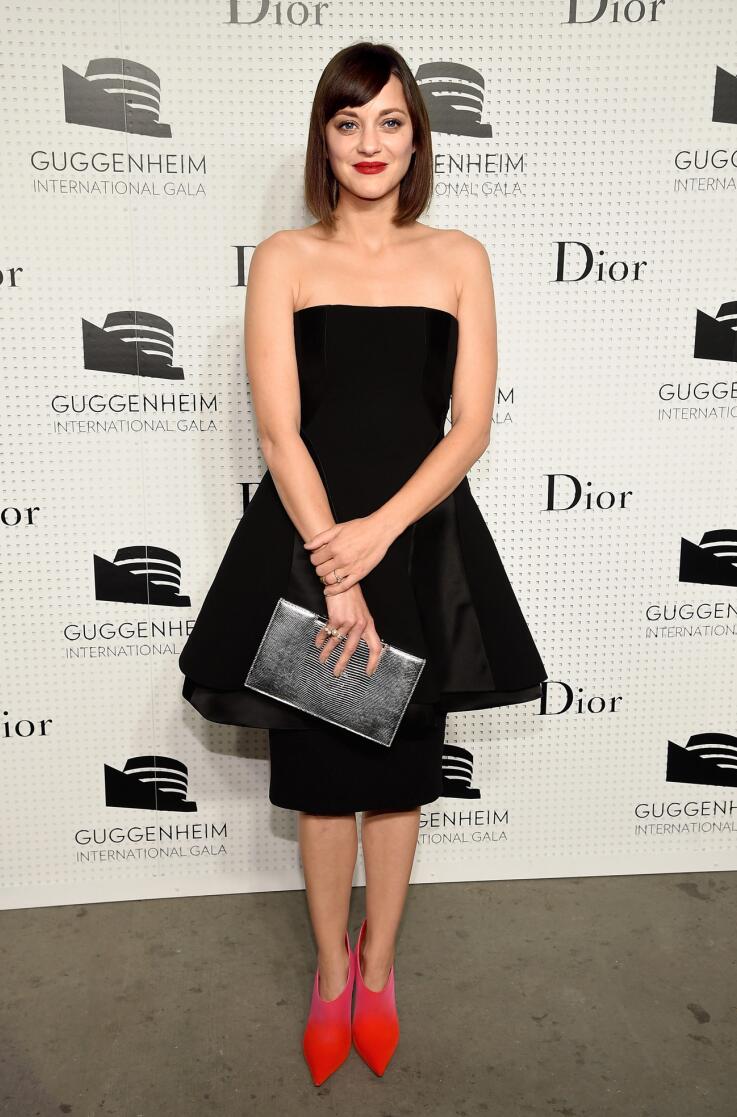 This photo of Marion Cotillard shows a clear Soft Classic body type in which you no particular physical characteristic stands out. Her body has balance and a slight curve.
You can see why the Soft Classic style image is often called, 'graceful'!
The evolution of the Kibbe Soft Classic Style
Kibbe published his original, Metamorphis, body type and style guide in the early 1980's and, naturally, things have moved on considerably since then.
Some women felt it was too restrictive and Kibbe has made a number of amendments and modernizations over the years.
However, the main idea behind this system remains that any body type can wear any individual garment successfully, if you keep the overall outfit correctly balanced.
And this is why it remains such a popular fashion styling tool today!
Soft Classic 'Lines' Guide
The most flattering silhouette for this body image includes smoothly draped garments with a soft, flowing line.
So look out for soft-shaped clothing with rounded, smooth edges in the sleeves and neckline. Avoid fancy, fussy items as they diminish the shapes' balance and pleasing symmetry.
The overall impression should be of clean lines, which never 'cling' to the body and have a neat shape.
There is a slightly 'romantic' trait underpinning the classic theme, but resist the temptation to emphasize this too much.
Your aim should always be 'Classic', showcasing a sophisticated image and avoiding anything obviously glam.
On the other hand, try not to dress in heavily tailored, structured or sharp-edged clothing as that is best suited to the Dramatic Classic figure.
Always bear in mind that the Soft Classic is all about balance, from soft, smooth lines.
Your 'accommodations' are your symmetry, gentle curves and moderation and that's what you should highlight.
Please note that these are not hard-and-fast rules and although the concept of a fully harmonized outfit is key, bodies are all individual and you have the last word on what items suit your particular shape.
This is a personal exploration under your ultimate control, so do not obsess about any features you may or may not have.
Full Kibbe Soft Classic Style Guide
The Yin-Yang Balance is: Balanced Yin-Yang, with some extra Yin influence
Soft Classic Style – Guide to 'Shape'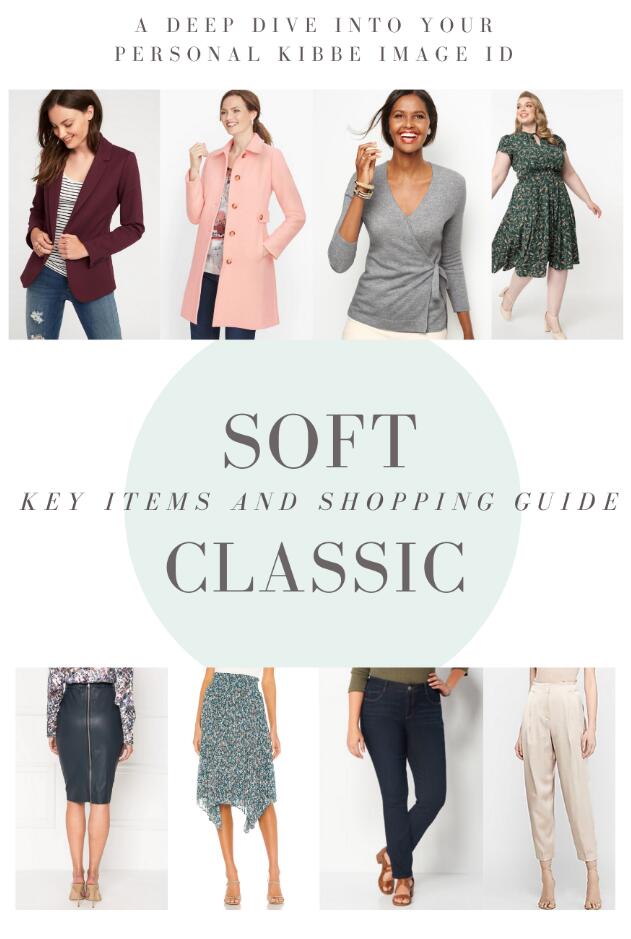 'Shape' is very important in composing your silhouette, and choosing which points to emphasize.
Some style identities have easy to understand aims, like the inverted triangle form that flatters the Dramatic Classic body type.
However, the Soft Classic is less structured and needs circular, swirling and oval shapes to flatter. So avoid garments that have sharp edges and straight, clean lines.
Soft Classic Style – Guide to 'Line' & 'Silhouette'
Seek out clothing with clean, unbroken lines that give a gently flowing look, with gentle emphasis on the waist.
Outfits should be refined, with smooth, soft edges, symmetry in the silhouette and light shaping.
You can also enjoy flattering diagonal drape fabrics and smooth, 'horizontal' lines.
Avoid
Anything angular, hard-edged or geometric outfits
Crisp-looking items & fitted outlines with sharp edges
Ornate or fussy silhouettes
Wide and unconstructed casual looks
Straight silhouettes without flowing lines or shape
Kibbe Soft Classic Style – Guide to Fabrics
Personally, I have always examined the qualities of the fabric of any garment before taking an interest in trying it on.
I think it's the soul of the garment and affects every other property an item of clothing may offer.
It controls how the item relates to your body shape, clingy, well-fitting or clumsy/baggy looking.
And it creates a particular style image of good or bad quality that overwhelms the cut, style and trendiness of clothes.
As a Soft Classic, your aim is refined, soft classic and sophistication, so the fabric structure and weight are a crucial aspect to achieving your outfit goals.
Soft Classics look their best with balanced fabrics and moderation, so a light sheen, or a slightly matte finish are perfect choices.
You should be wearing soft, luxury materials like crêpe, velvet, silk and raw silk, soft linen and cotton in sophisticated garments.
Knitwear and woven textiles should still be light and drape softly around your body, but not cling.
Avoid
Stiff or heavy fabrics like tweed
Thick textiles with a rough finish
Bulky knitwear
Shiny fabrics such as patent leather shoes or skirts/trousers
Very dull-looking textiles
Kibbe Soft Classic Style – Guide for Separates 
Contemporary fashion trends include lots of mixable separates, which are very practical and attractive.
However, in the case of the Soft Classic style guide, Kibbe advises us to go more for dresses and soft suits that create a sophisticated and polished ensemble.
When you do wear separates, try to match the fabric textures of each item and stick to one particular color theme to give a well-matched harmony.
You don't need to exactly match the color-shade of each item, but a harmonious mix of same-color tones will look lovely on your body type.
Avoid
Sharp contrasts between different items of clothing
Contrasting colors in separates
Sharp, angular separates
Kibbe Soft Classic Style – Guide to Necklines & Sleeves 
Use these details to enhance the classic look, but also to bring in a lightly romantic vibe sometimes!
Delicate, soft and clean necklines will always be suitable and fit in perfectly with your Yin aspect. In addition, you'll look super with a cowl or draped neckline and with scooped and jewel necklines.
Look for outfits and dresses that give a clean or softly emphasized waistline, and choose tapered sleeves whenever you can.
Avoid
Strongly tailored details
Oversized adornments
Frills or playful decoration
Anything that overwhelms your delicately balanced shape
Kibbe Soft Classic Style – Guide to Jackets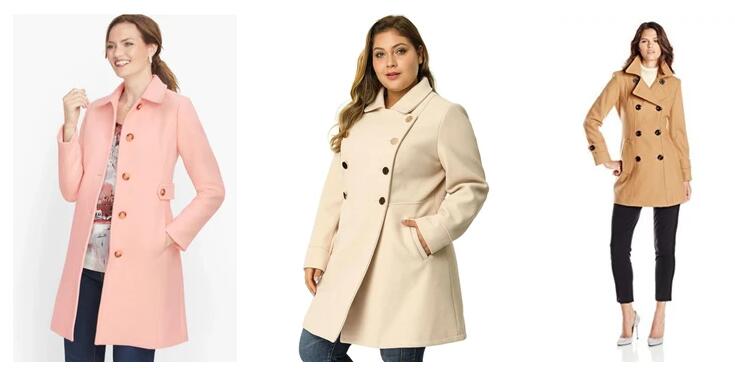 If you want the best fit and flatter Soft Classic jackets, make sure you choose as softly shaped style that lightly highlights your waist.
However, this doesn't mean a strong waist shape, such as a peplum style would create. Try to find a softly tailored jacket that has some waist 'curve' in it.
As far as length is concerned, choose short to moderate jackets. Or wear a belt, to add some shape to a longer jacket.
Any details on the jacket should be demure and elegant, rather than obvious additions.
Double-breasted jackets aren't the best style for Soft Classics, but they do suit some – so try a couple on and see how it looks on your individual body shape before you decide.
Avoid
Fancy or frilly details
Boxy jackets or oversized silhouettes
Sharp tailoring
Short cropped jackets
Kibbe Soft Classic Style – Guide to Contemporary Jeans 
Almost everyone has several types of jeans in their wardrobe, which are used as stylish or casual staples.
When choosing the best styles for your Soft Classic shape, make sure they allow you to show-off your body balance and curves.
Despite the move towards wide leg jeans, one of the most flattering for the Soft Classic is the ankle-length, skinny jean that's plain fabric.
Never wear jeans with added detailing or those horrible, factory-made, 'wear' marks.
Soft Classics look best in plain blue washes that don't have any down-market rips, or holes ruining the line.
In addition, the fitted 'mom' jean – with a nicely shaped waistline will show off your gently curved shape well.
For plus sizes, try a baggier 'mom' jean style and take a phone-photo you can inspect to ensure it isn't so loose as to add width or spoil your balanced shape.
Avoid
Anything fancy or distracting like diamanté, printed flowers, rips, scratches etc.
Kibbe Soft Classic Style – Guide to Skirts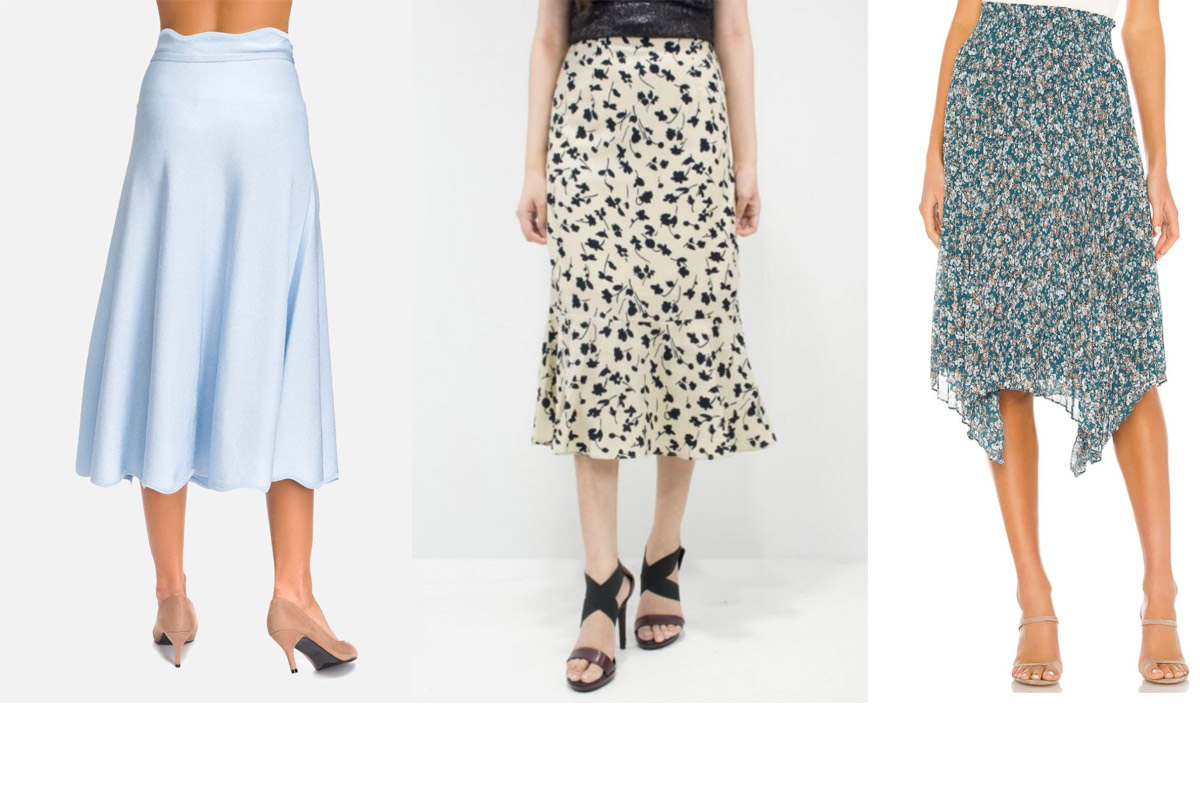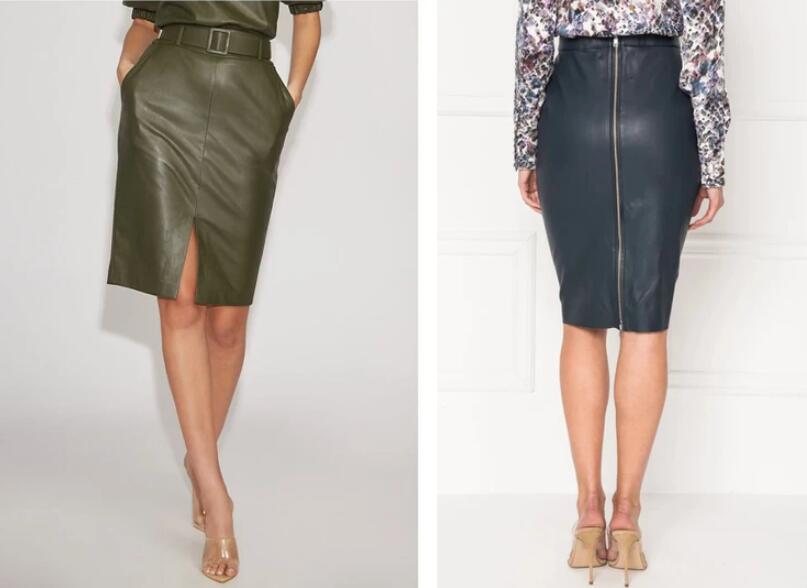 Medium-length skirts will create flowing lines that flatter your curves, if you choose soft, smooth fabrics.
So lighter-weight textiles are recommended in A-line, soft, straight skirts, bias-cut skirts and even flared skirts with an uneven hemline.
Soft gathers or soft pleats create attractive shaping, and you don't need any special waist detailing.
For the soft, classic sophistication that is your signature look, stick to knee-length skirts, as midi-skirts can easily overwhelm your body shape.
Avoid
MINI SKIRTS
Long or straight skirts
Maxi-skirts
Overly shaped or clingy skirts
Ultra-flouncy skirts
Wide or heavy fabric skirts
 Kibbe Soft Classic Style – Guide to Pants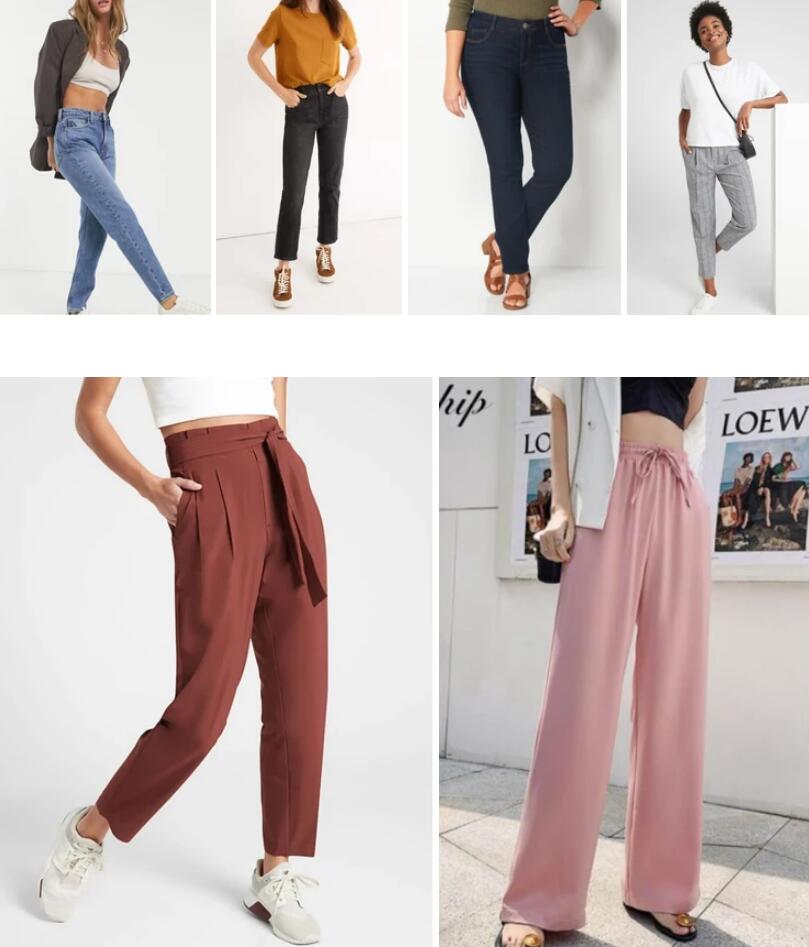 Soft Classic pants should be softly tailored to complement your balanced figure and slight Yin influence.
If you like little details, look for soft gathers, pleats and a slight taper in the leg, with the hem finishing just above the ankle.
The Classic family always avoids extreme features, fancy details, or odd silhouettes that distort your body shape.
Avoid
Pants with sharp edges –like vinyl
Stiff, heavy fabric
Wide, flapping styles
Baggy styles
Fancy trimming or details that spoil the nice balance of your outfit
Kibbe Soft Classic Style – Guide to Tops and Blouses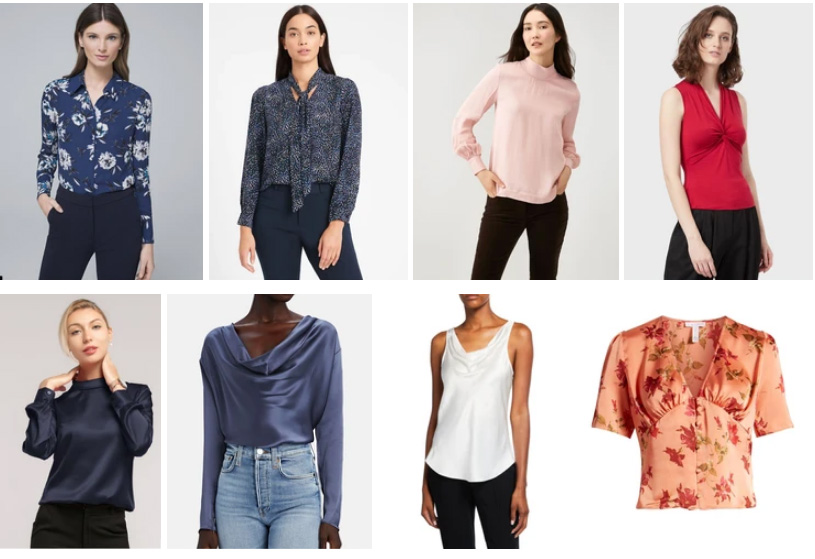 The Soft Classic look epitomizes gentle elegance and your blouses should demonstrate this.
Look for soft, smooth and light-weight textiles that drape well around your curves to emphasize your Yin aspects. Soft-edged styles are best.
The recommended necklines are draped, soft bows, a jabot that's not starched, soft, crew-necks and anything with a little, dainty, lace trim.
You can also wear blouses with a delicate appliqué, a little beading, some gathers or shirred elastic.
Fabrics should be neither bright and shiny, nor ultra-matte. Try to wear medium fabric types like silk, or anything with a soft, pearly sheen to give a touch of luxury that complements this fashion style beautifully.
Avoid
Sequins and fancy decoration
Kibbe Soft Classic Style – Guide to Sweaters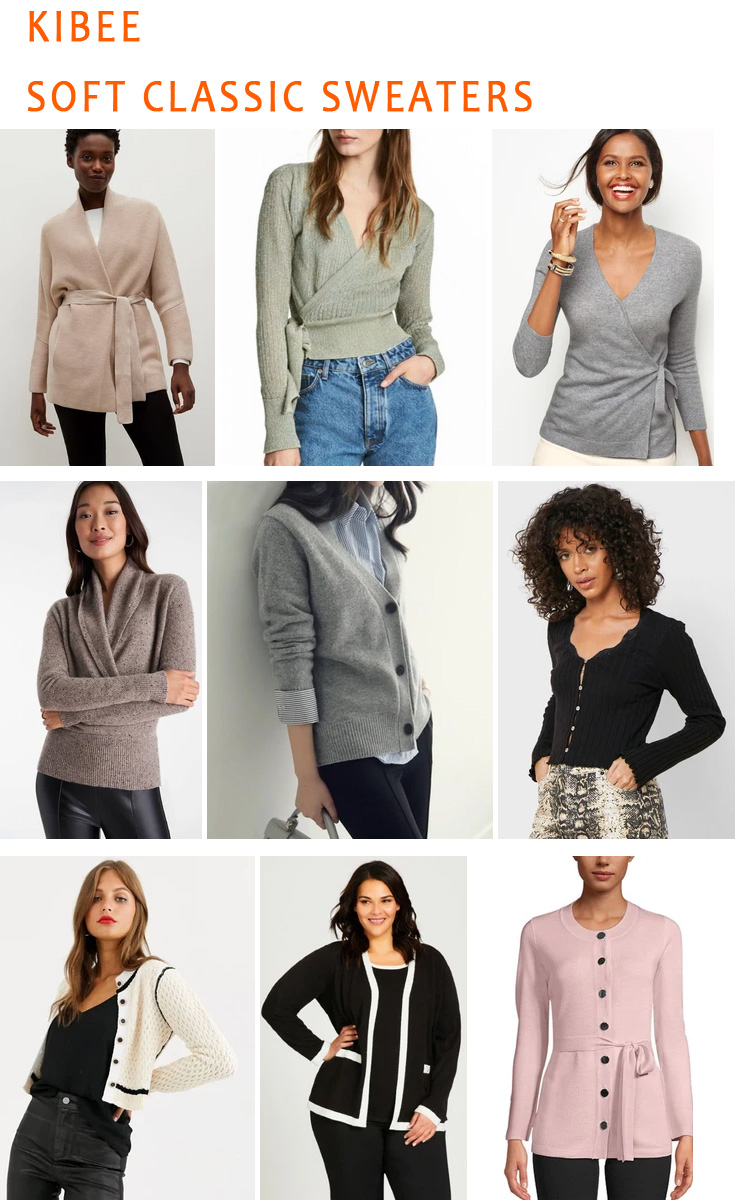 Dainty, soft sweaters in fine knits are perfect for the Soft Classic style, which often has a luxury vibe!
If you can get them, angora, cashmere and silky knits are perfect. And if you do choose a heavier jumper, ensure it feels soft and isn't a bulky shape.
Plain sweaters will look best and emphasize your lovely, balanced curves.
Avoid
Extra-large, sloppy jumpers
Patterned sweaters
Playful appliqué
Stiff, rough or bulky sweatshirts
Kibbe Soft Classic Style – Guide to Dresses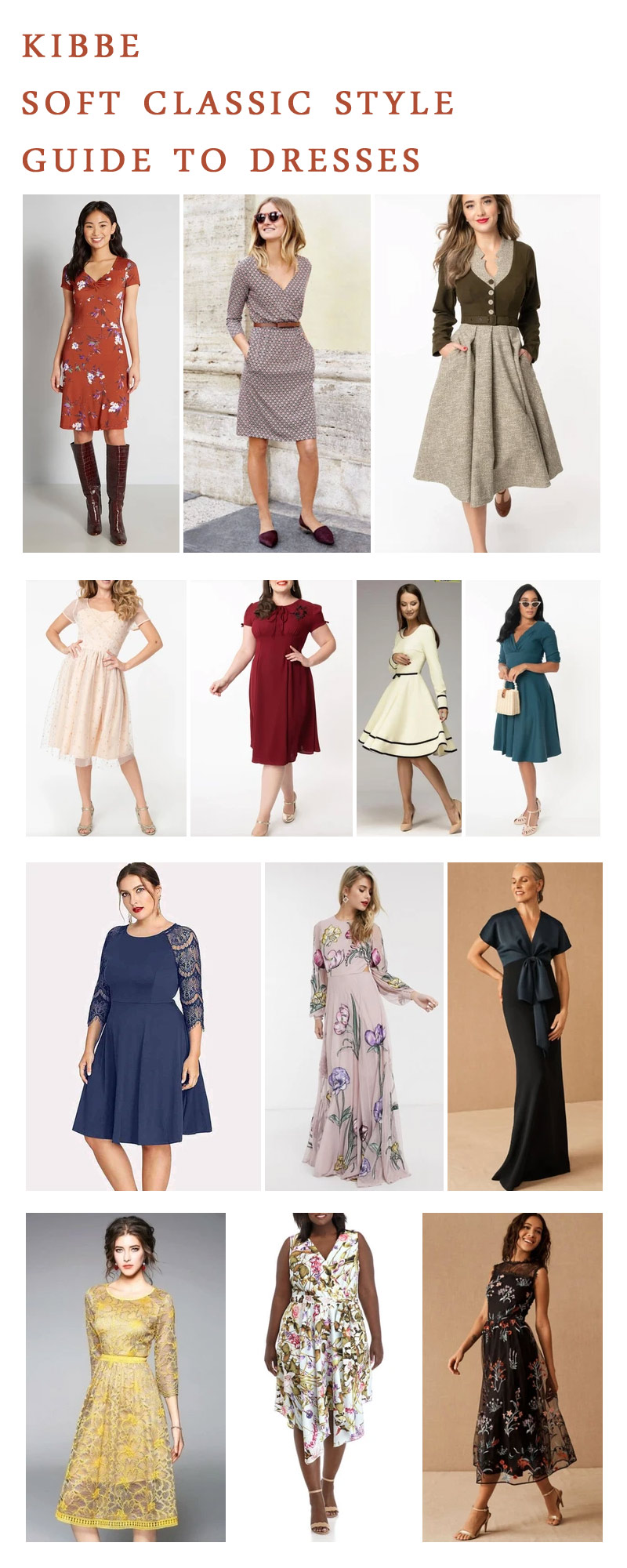 Well, by now I expect you're getting the hang of exactly what type of garments are suitable for the graceful, softly classical look that suits your shape!
Dresses with a flared shape and waist definition are great, such as soft, wrap-over frocks, A-line shapes and relaxed summer dresses.
Avoid
Fussy dresses with lots of frills and flounces
Heavy textiles and sharp seaming
Highly tailored dresses
Wide, unconstructed, shapeless dresses
Kibbe Soft Classic Style – Guide to Color
Kibbe recommends that Soft Classics take the time to create well-blended outfits in soft monochrome, slightly varying shades of light neutrals and moderately bright shades.
It isn't at all necessary to dress in one shade of beige, brown, green or whatever, the key is to bring together a set of clothes which all have the same main color in different tones.
If you wear a dark garment, give it a lift with another item that has a lighter textile weight or is a little brighter.
As Soft Classic individuals come in all natural colorings, it's best to find out which 'color season' suits you best and then buy within your color range.
Your own preferences come first where color is concerned!
Avoid
Edgy color contrasts that disrupt the balanced, elegant look
Kibbe Soft Classic Style – Guide to Prints 
As you can probably guess by now, soft-edged and classic prints are the most flattering choice for you.
If you do choose a pretty plaid or classic striped fabric, avoid textiles with a lot of contrast between the colors.
Look out for moderate sized, floral prints and prints in water-color, abstract or with plenty of movement.
Avoid
Print patterns with sharp or geometrical edges
Cute and playful fabric prints or appliqués
Very small prints
Kibbe Soft Classic Style – Guide to Accessories 
The best Soft Classic accessories are unfussy, with clean lines and just a little detailing on them.
Kibbe Soft Classic Style – Guide to Shoes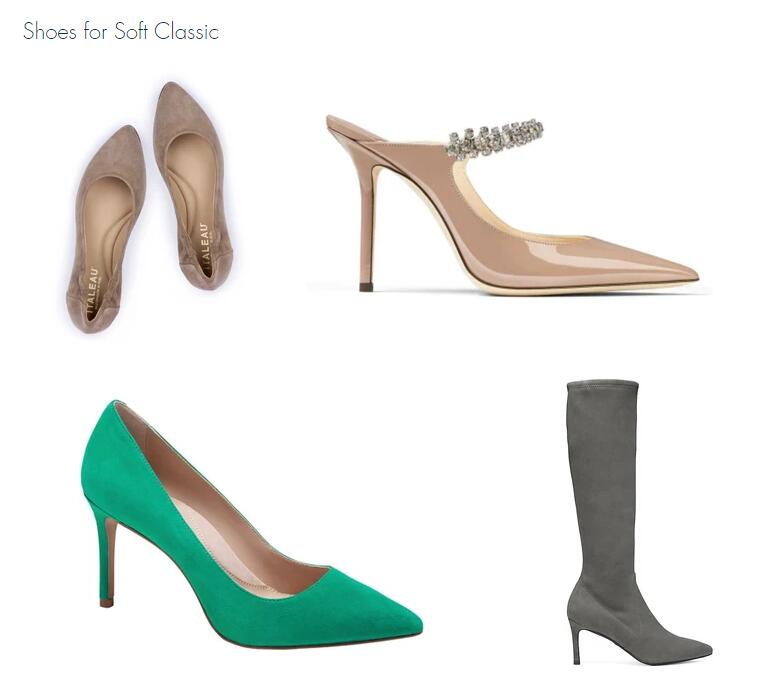 Simple, lightweight shoes are the most suitable for finish off your outfits. Look for footwear that complements your feminine, classic outfits:
Summery sling-backs or barely-there sandals
Dainty flats
Narrow shapes with tapered toes /heels
Avoid
Anything clumpy or heavy-looking
Kibbe Soft Classic Style – Guide to Jewelry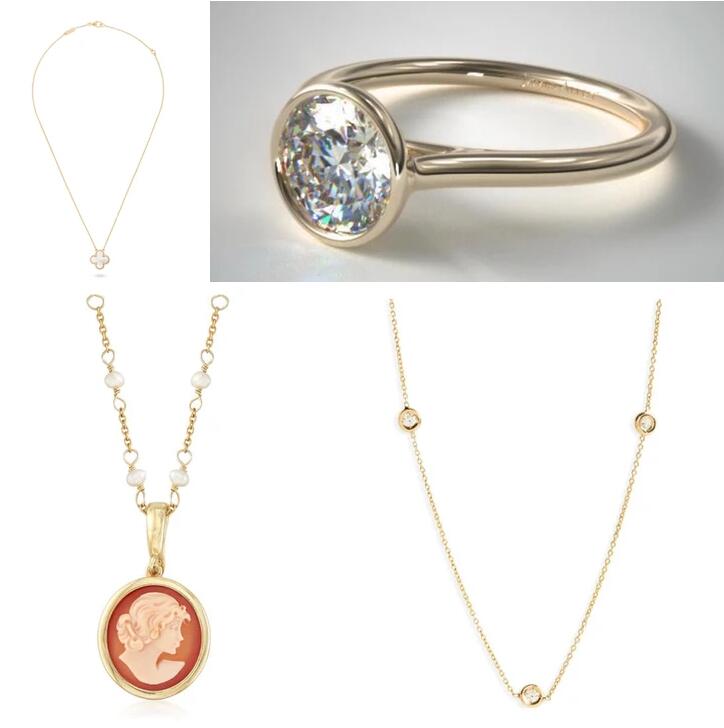 Be subtle with your jewelry as you shouldn't wear pieces that detract from your clean, elegant and sophisticated image.
Try to wear dainty pieces in symmetrical, rounded or slightly ornate shapes.
A vintage or slightly antique jewelry vibe can also work well.
Kibbe Soft Classic Style – Guide to Belts 
Plain belts in soft, textured faux-leather or textiles should also be narrow-to-medium in width.
Keep the look elegant, but you can have a belt with a decorative buckle – if it's not too big.
Choose a color in the same general color tone as your main outfit.
Avoid
Wide belts or highly decorated belts
Big fancy buckles
Strongly contrasting colors to your outfit
Kibbe Soft Classic Style – Guide to Hand & Shoulder Bags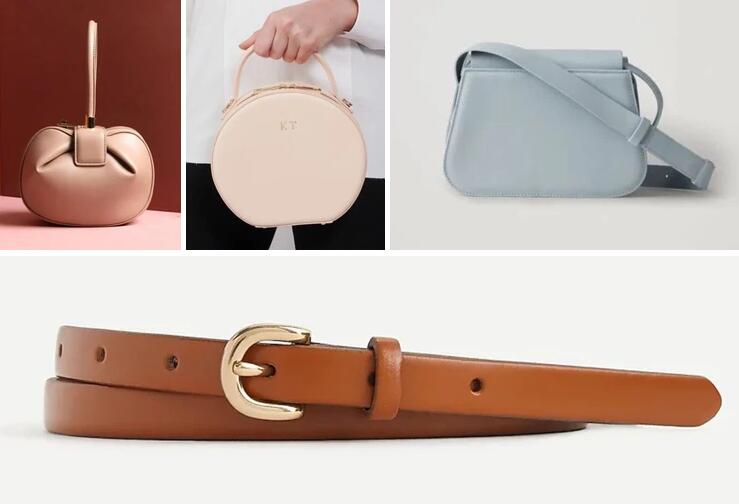 Generally, you should be wearing bags that are small to moderately sized, in keeping with your Soft Classic theme.
If you need to use 'shopping bags', or 'beach bags' etc. these can, of course, be as large as you need, but go for clean lines, simple shapes and complementary colors.
As your look is quite symmetrical, you'll find that rounded bags with a little detailing look match your outfits well.
Clutch-bags and cross-body bags fit in with Soft Classic style.
Opt for faux-leather bags that look like soft, high-quality leather.
And don't forget that these are only guidelines. It's your choice which suggestions you try and assess with reference to your body and your personality!
The last thing that Kibbe wanted to do was to make women obsess about every aspect of their outfits, it's just a useful way to help us avoid buying items that don't go well together.
Or stuff that doesn't suit our body shape at all, which I know I've been guilty of doing plenty of times over the years!
Buy 'smart' and you will be able to make lots of balanced and flattering outfits. So you won't feel the need to keep buying every latest fad!
Kibbe Soft Classic Style – Guide to Makeup 
Your makeup is one of the first things that people notice if you haven't got it quite right! But if you have done a good job, then people will only notice that you look attractive.
Match your makeup with your elegant outfit by avoiding hard, bright colors or angular shapes. Wear softly-blended eye-shadow and blusher to complement your individual skin tone.
So depending on your complexion, you can wear glossy lips, a bit of sparkly eye-shadow and rosy cheeks if you need a little extra color.
Avoid:
Contrasting lip-liner
Dark, smoky eyes
Noticeable contouring
Sharp cat-flicks on eyes
The 'no-makeup' style
Thick eyeliner
Kibbe Soft Classic Style – Guide to Hairstyles
Your hairstyle is one of the key items that project a favorable or unfavorable image, so try to choose a look that's controlled, soft and fairly smooth.
Length-wise, a medium to long hairstyle is often the most flattering for your body type and style image.
Kibbe advises SC women to avoid looking over-styled on the one hand, but not 'windswept' on the other.
Start with a blunt-cut or some gentle layers as you move towards the 'polished', well put-together look of the Soft Classic woman.
Don't tease your hair too much or wear it up in fancy or 'casually messy' hairstyles.
Avoid:
Back-combed/teased styles
Geometric cuts
Highly layered, shaggy styles
Pixie cuts
Severe lines
Kibbe Soft Classic Style – Guide to Jeans
Mom Jeans will allow for your curves and tapered legs created an elegant fit. Match with a soft, classic blouse and classic accessories for a relaxed, Soft Classic outfit.
Kibbe Soft Classic Style Outfit Ideas
As you are just starting out with the Soft Classic style, it will take you some thinking time to get it all straight in your memory.
So be patient with yourself and don't try too hard to fit in with every single Kibbe suggestion, just take what works for you.
Here are some ideas for ensembles to get you on the right road towards flattering your main features, which are, 'balance' and 'curve', so your clothes fit well and you feel comfortable in them.
Semi-formal Soft Classic Outfit
This dress fits the bill perfectly for a special event, like an anniversary party or wedding guest ensemble.
If you aren't very tall, wear a knee-length dress, otherwise this midi-length is very appealing.
And at other times, you can 'dress the look down' with flat sandals and a summer tote bag for weekend excursions!
A classic blouse with a pair of skinny jeans with complementing accessories creates a casual, chic and contemporary image.
Tuck in the blouse at the front just at one side for a flattering, asymmetrical vibe that will lightly emphasize your waist.
The asymmetrical tuck-in is a great way to break up any 'width' in your shape!
And here's another beautifully chic Soft Classic ensemble you can obtain in plus-sizes.
This is a great polished, SC outfit that has plus sizes available.
Remember to try on the whole outfit before buying, as different heights may need different lengths in the skirt.
Kibbe Soft Classic 'Betty Draper' character from Mad Men TV series
The actress, January Jones, playing the part of Betty Draper in the TV series, Mad Men, is the perfect Soft Classic Style Image to guide you.
Her smooth, feminine hairstyles are fabulous and this classic, polished ensemble has lovely, rounded edges.
It would be a great choice for a dinner-date or if you needed something special to wear as a wedding guest!
Shopping Tips for Kibbe Soft Classic Pieces 
Here's a list of what to look for to flatter a Soft Classic body shape:
Avoid blingy, flashy and attention-grabbing clothes.
Choose subtle prints and avoid extravagant, over-the-top patterns on the fabric.
Avoid over-strong design concepts that may overwhelm your soft shape.
Choose softly tailored and shaped garments.
Ensure the cut accommodates your curves. Curved lines, pleats and gathered styles give space for your hips. And ensure the midriff to the waist has a flattering curve.
Look for soft waist emphasis or buy a size that allows you to tuck a blouse in to emphasize your waist.
Look for soft, visually light fabrics.
Never choose a garment solely because you feel it fits the Kibbe guide, fashion clothing exists to please your personality, first and foremost!
Soft Classics project a lovely, balanced and sophisticated image.
However, if your personal taste has not previously been 'classic', remember that your Soft Classic body shape can wear any balanced and moderate fashion clothing!
Take your time to inform yourself fully on the Kibbe system and jargon, and look at the style lines for all the body type identities here. This is a short cut to seeing how you fit in with all the other fashion images and body types.
And why not 'pin' the following image that will allow you to keep your SC wardrobe up-to-the-minute:
HerStyleCode caters for all fashion and beauty conscious women in the U.S., U.K., Australia, Canada and New Zealand, and many other fabulous English speaking countries!
Your Comments
What do you think of the Kibbe Body Type System? Have your say below:
1. Have you ever used the Kibbe Body Type System before?
2. Are you excited to get professional Fashion Stylist guidance?
3. Do you have any questions about the Soft Classic style guide?
4. Will you use this guide to get a new and flattering winter/summer wardrobe?
5. Will it be your lifelong guide?
Take your time to appraise what you already have in your wardrobe, and enjoy getting to know what suits your shape and personality.
You now have the tools to give yourself a flattering fashion makeover for free!
So get out there and be your best, beautiful self every day!