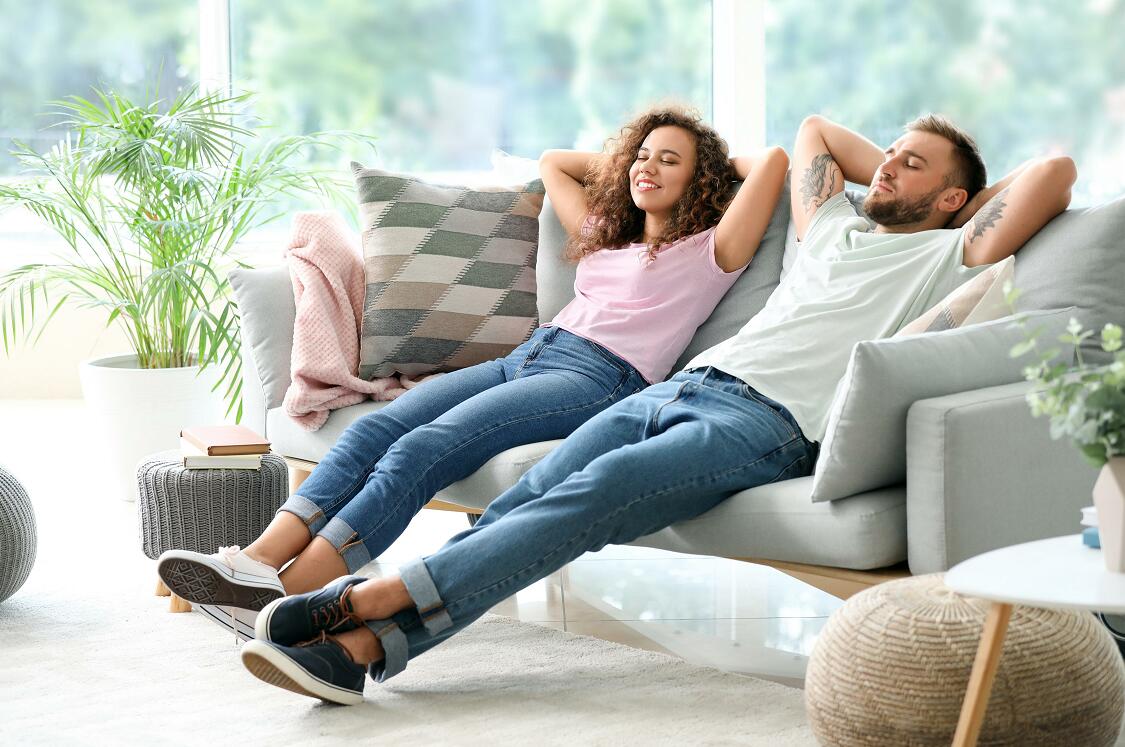 By this point, you're probably like the rest of the world who has spent more time in their homes now than ever before. Your home is now where you not only do the things you did before; relax, cook, sleep and so on, but also those functions you used to do outside of it; work and educating the children, for instance. Being at home shouldn't have to feel like a drag now because of those things, you should still be able to call your home your palace.
Whatever kind of home you live in, it's really only truly yours when you're comfortable in it. After a long day outside, your home is where you can let your guard down, take that makeup off, relax, breathe and de-stress. It should feel like your own personal retreat.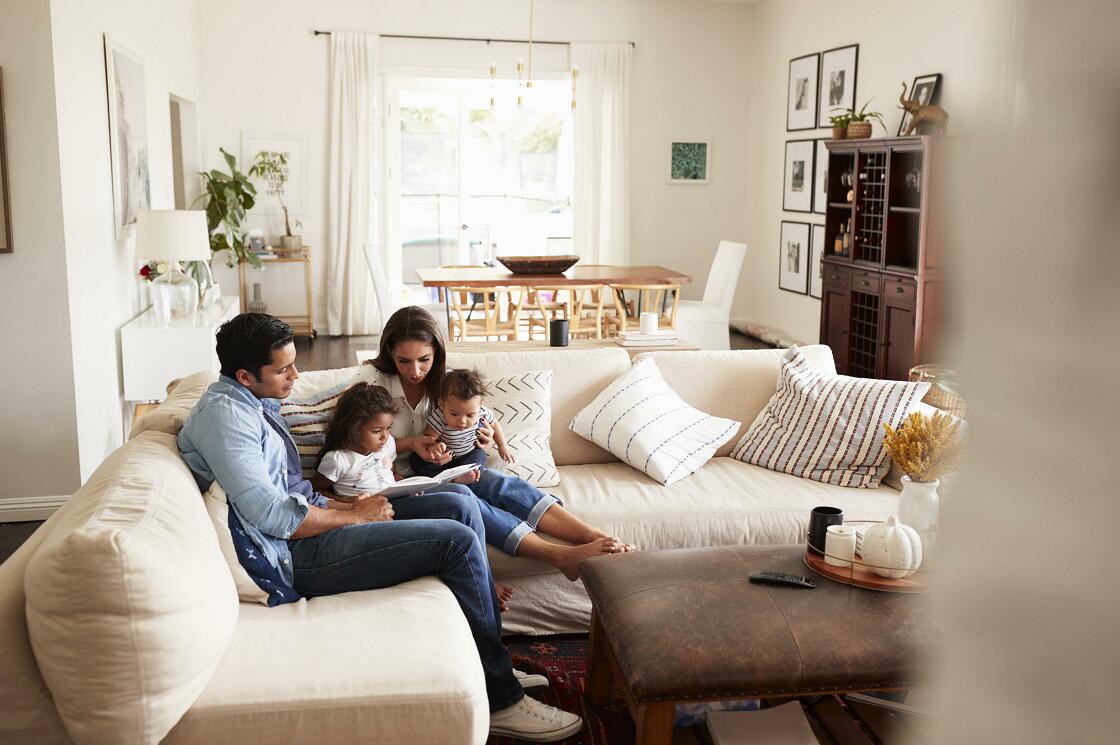 If you feel like your home is in dire need of a makeover to make it more comfortable, here are some things you can do to maximize its comfort:
Eliminate Clutter
Resorts and retreats often feel so relaxing because they're devoid of clutter. So, if your home is a box full of junk, then there's no way that you're going to feel relaxed. The less you have and the less visual clutter you can see, the cleaner and airier your space becomes. In fact, eliminating clutter is one of the best—and cheapest—ways to make your home more comfortable.
Now that you're spending more time at home, there's no reason why you can't give your home that much-needed spring clean. To help you out, here are some tips you can apply to purge clutter:
Determine the source of the clutter's origin, so you can solve the problem at its core. For example, you've got bills and paperwork everywhere. Now you can sign up to paperless billing to reduce the number of physical paperwork that comes in. For those that are really a necessity, designate a bin or a drawer for this, so they're all in one place. (Please, take it off the fridge door!)
Clear out your closet. If your clothes and other belongings don't "spark joy" today, then they probably won't next year. If there are any clothing items you haven't used in a year, then get rid of these. You can donate them or give them to people you know.
Especially if you live with kids; it can feel like an impossible task to tidy up your home. But a good technique is to set your timer at least ten minutes before the kids wake up, or right after you've put them to bed. That way, you can run around the house and pick up anything that has to be returned to its proper place, or throw away any trash from the day.
For a big declutter or comfort creating project this year, you may also want to replace your old mattresses with brand new ones. This is a good investment for the future, particularly when your mattress is already currently in dying. Reclaim The Internet's post on mattresses should convince you more that this is a good decision to make, to increase your bedroom's comfort level.
Bring More Fresh Air In
There's nothing comfortable about a home that smells damp or like the food you cooked for lunch. Give your home a breather—literally.
When the wind is cool and the weather isn't too hot or cold, open up those windows! They're meant to be opened sometimes, not kept closed forever.
When you bring fresh air into your home, it allows you to relax better, and think clearer. Plus, it can also rid your home of whatever damp air, moisture, molds and smells that may have been trapped inside.
It's especially good to do this in areas that are often damp and can get smelly such as your bathroom, laundry and even your kitchen.
Paint Your Walls A More Relaxed Tone
If you already have cool, relaxed tones on your walls, then good for you! But, if you're still living in a home with bright or uneasy colors, it's a good project to repaint your walls.
Lighter colors and those in more neutral tones can bring up the comfort a home. Plus, it's aesthetically pleasing and if you choose to carry the same color throughout the house the cohesion can be extremely comforting. It wouldn't have to feel like there are just too many colors and things all over the place.
Install Modern Appliances And Electronics
Let's face it, while the opinion on gadgets at home may be divided, there's no denying that they can make life in your home easier and more comfortable.
The more a gadget can do for you, the less you'll have to do by yourself. This can give you more time with the family and time for yourself
For instance, if you spend hours a day washing dishing by hand, this could be time better spent elsewhere, investing in a dishwasher can free up your time and save water too.
Other common gadgets that can ease up chores to give you more comfort in your home include a robot vacuum cleaner, air purifier, food processor, electric chopper, air fryer or slow cooker.
Hang Up Pictures Of Things That Make You Happy
What makes people happy is very relative. If you've got a spouse and kids, then photos of them in your home can make your house feel homier and more comfortable. It'll feel like a house that's truly lived in.
Perhaps you're a photographer, so go ahead and hang your photos. If you're a traveler, your travel photos would also look great on a memory wall.
These little tidbits of your personal life can make a tremendous effect in increasing the overall comfort factor of your home, because it makes it makes you happy.
Bring Plants Inside
Plants are beneficial to your health, because it helps to purify the air around your home. Plus, they're aesthetically pleasing too.
Because plants suck out the carbon dioxide that's in the air, they can help give your space a breath of fresh air. Plants can also look great and help bring the outside world in and provide that spa or retreat-like atmosphere to boost your comfort levels.
Conclusion
Your home should not be your stress box. In fact, it should be a place you're excited to retreat back to. It doesn't necessarily have to be the biggest and the most luxurious, as long as you're comfortable. Particularly now that regular getaways aren't readily available, the tips above can help to make your home feel more like your very own save haven. From small changes, and to the bigger ones, you can take it one tip at a time to bring your home to the most comfortable state that it has ever been in.