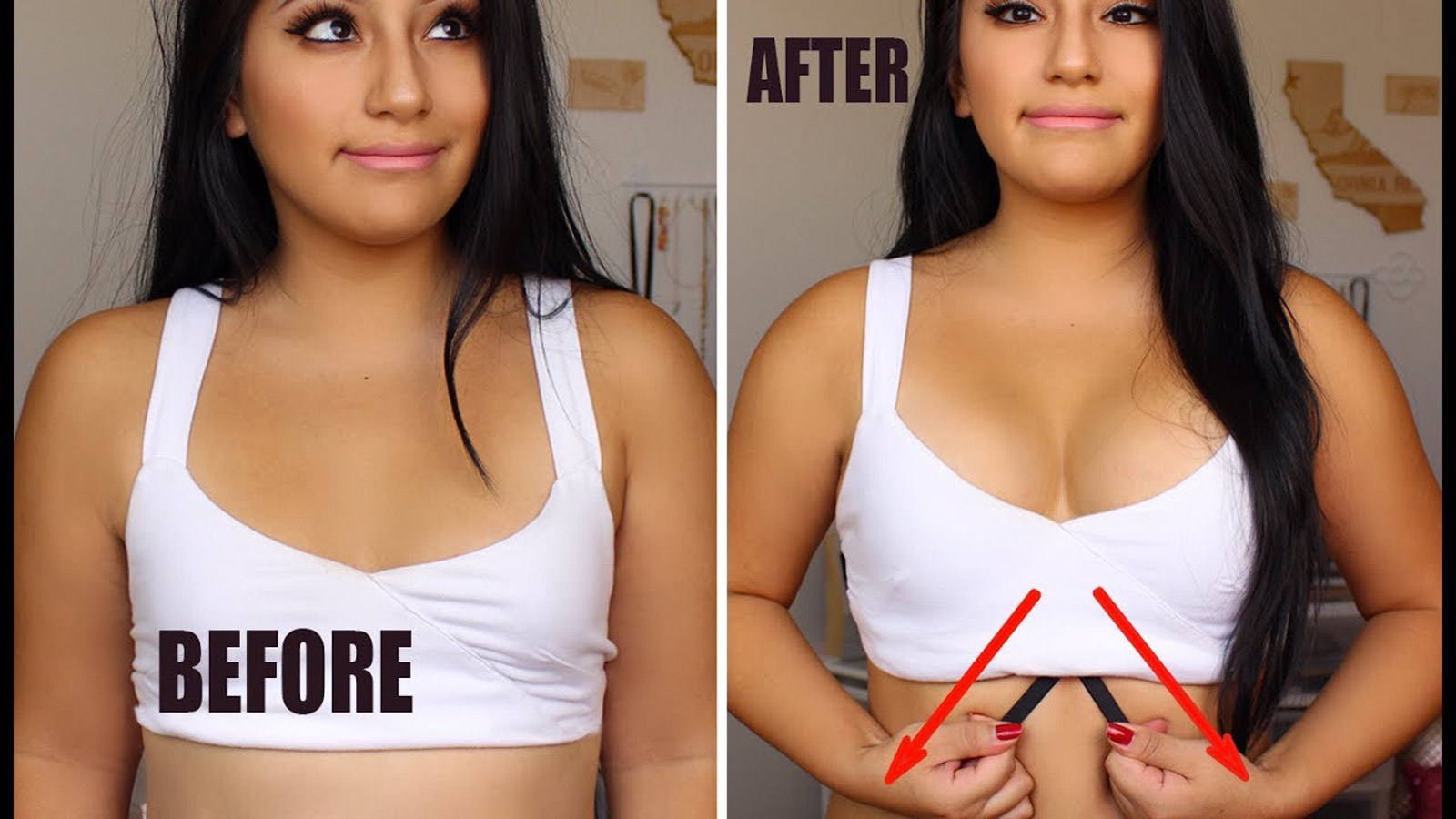 How to make small breasts look bigger, without resorting to expensive and risky surgery is one of life's eternal questions! And now that so many celebs have had surgical breast implants – which they never miss an opportunity to flaunt at the rest of us – it makes it even harder for those with small breasts to shine in social situations. But take heart, because these days the market is full of modern, well-designed and attractive bras that can add one or two cup-sizes to your bust and add cleavage! Yay!
And today, we're going to take a closer look at how to make small breasts look bigger, by featuring the best-selling types of bra for enhancing bust size. But before we get involved in the 'ins and outs' of the best padded bras and push-up bras et cetera, you can start right now by improving the way you normally stand.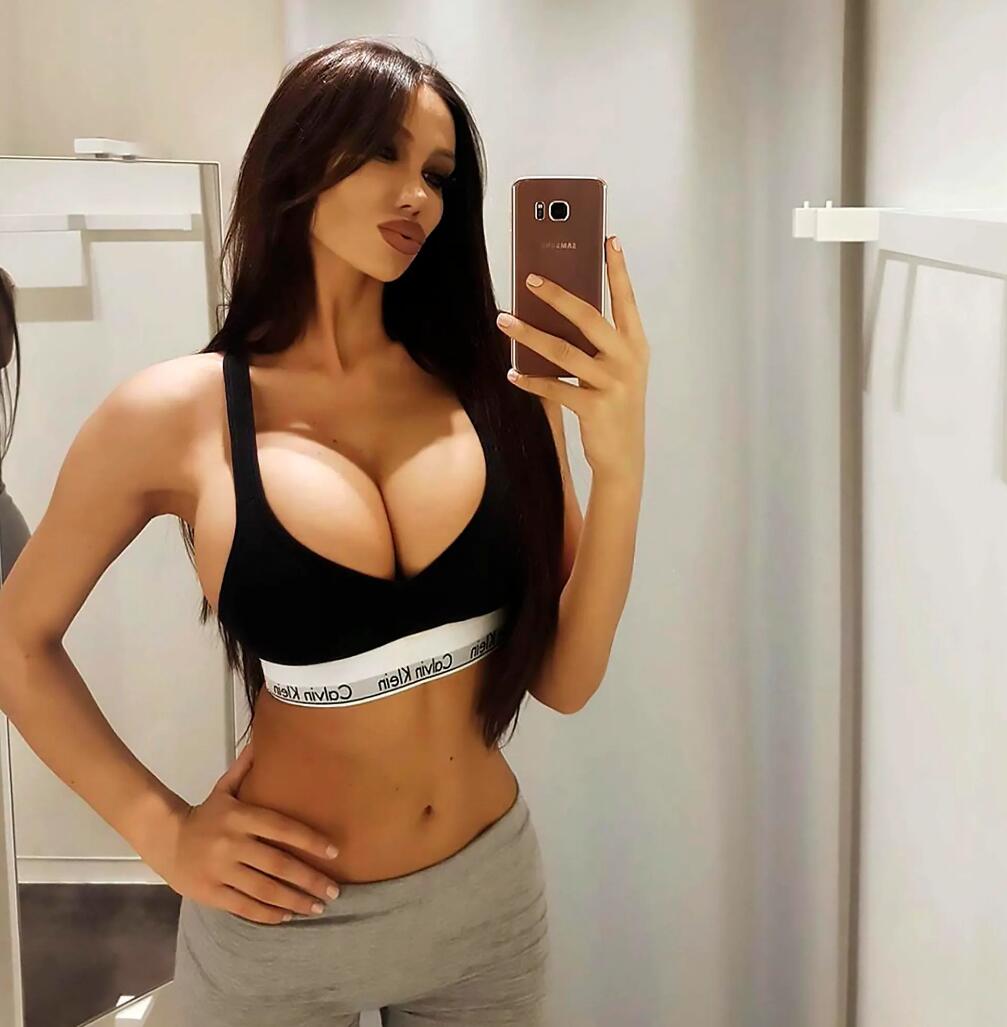 Yes, straightening up your back and gently throwing back your shoulders will instantly improve the size and definition of small breasts. So although this may sound a bit lame and basic, an upright posture is definitely one of the best ways to show off your chest. So no more slouching – okay? Stand proud!
1. Use silicone bra inserts for instant volume
In modern times, silicone bra inserts have taken the place of centuries of lumpy, cotton wool as a much better way to add volume when you're wearing an ordinary bra. You place a silicone bra insert beneath each breast, inside the cups, and this does the same job as a bra padded with foam or fabric.
The advantages of using a 'chicken fillet/cutlet' are that they are much cheaper than buying a padded bra. And you can use them with all of your everyday bras, for daily wear or for a temporary boost if you just want to add volume when you go out in the evenings, for example.
'Chicken cutlets' last for ages and give you a good, push-up effect that can produce that nice touch of cleavage you yearn for!
2. Silicone stick-on bras for glamorous cleavage
If you like to wear shoulder-less, strapless or backless dresses or tops and you have a small bust, lucky you! Because you can use contemporary, stick-on bras that are perfect for covering and bringing together smaller sized breasts to create cleavage under a low-neckline.
Silicon bras don't have any sides or a back and they stick on well from a special silicone adhesive on the bra, which is very strong and doesn't 'wash-off'. Stick-on bras also feature in our 10 Best Bras for Small Breasts Guide, which reviews the best bras for backless garments.
Some silicone adhesive bras are available with a traditional, transparent straps and clasp, if you need them for a cut-out dress. And you're lucky you can wear a stick-on bra with a tight, sexy peek-a-boo dress, as they aren't as effective for women with larger cup sizes, who have to wear less glamorous dresses! 🙁
3. Wear a padded bra for confidence every day
Padded bras can work wonders in terms of adding volume and shape to a small bust. The best padded bras have small pockets inside the cups into which you can pop a shaped, removable pad. These pads usually go at the bottom part of the cup to give your breast a 'booster' effect that helps you fill a larger cup-size than you would normally wear.
Padded bras also come with the padding already stitched into the cups. There are pros and cons for both types in that you can remove and rinse the removable pads after each wear, without having to wash the whole bra. But some women prefer not to have to do this and like an all-in-one padding.
On the other hand, some sewn-in bra padding loses its original shape after washing and spoils the outline of your bust. But you can use our HerStyleCode Guides to the 10 Best Padded Bras to see which bras have received the best reviews from our special teams of testers.
Padded bras can be worn all the time and under all types of clothing. They cover up your nipples for modesty and add natural-looking shape and volume to give you all the social confidence you deserve!
4. Sexy push-up bras are perfect for low-necklines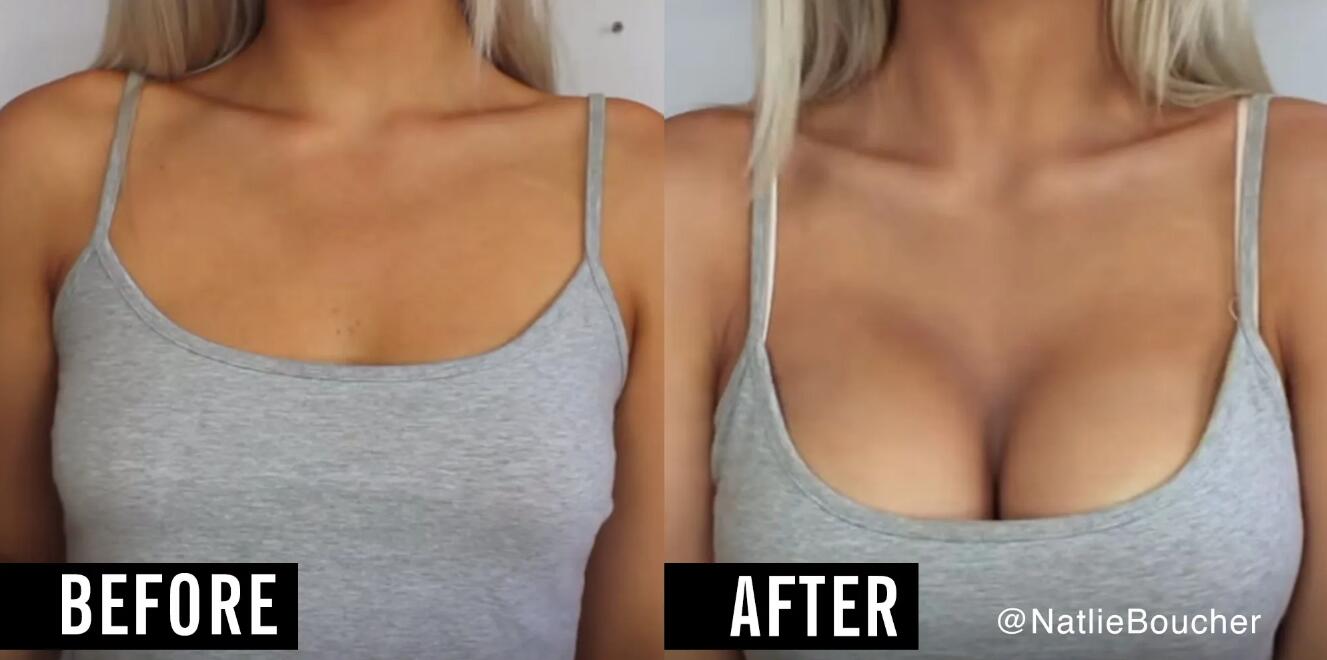 Push-up bras also have extra padding and you can choose from thin to thick padding, depending on your requirements. But they are also designed to change the shape of your breasts to maximize cleavage, so you may have your bust uplifted in a way that makes it almost 'spill out' of your neckline!
This is achieved by adding padding to the bottom and sides of the bra-cups, so your bust is lifted and shaped toward the center of your chest – creating impressive cleavage. So push-up bras are most often worn under low-cut outfits and for evening wear.
The push-up bra can add one or two cup-sizes and creates cleavage – if you choose the correct size. Push-up bras are often made with a very low-cut, plunging neckline and half-cover, demi bra-cups, which allows you to wear glamorous, revealing tops and dresses.
For your comfort the padding can be made from gel pads, or air pads, or foam pads which can sometimes be removable. You get a lovely, lightweight uplift from 'air pads'! Push-up bras help all women with the task of making their breasts appear bigger. But they are especially useful with small, wide-set breasts and those whose breasts are small and sagging.
Types of Push-Up bra include:-
Demi-cup Push-Up bra
Balcony bra
Balconette Bra
Strapless Push-Up bra
T-shirt Foam Cup bra
Double-Padded Push-Up Bra
So there are several practical and affordable ways to make small breasts look bigger. You can wear a well-fitting padded bra every day and switch to a push-up bra when you are wearing a low-cut top or dress. And if you just want temporary bust enhancement, the silicone bra insert or silicone self-adhesive bra are both useful and affordable options!
Tell us about your own experiences with ways to make small breasts look bigger! Were you successful or embarrassed? We love to hear everyone's opinions and comments!
For more details about the 10 Best Push-Up Bras consult our HerStyleCode guide.