Fits to help you lounge at work.
We all have become a little too comfortable with our pajamas while talking to our bosses over a screen. With the regulations coming to an end, the excitement we have to meet our work friends rivals the resentment we have for our boring office meet-ups and presentations.
Yet, this brings us opportunities to finally dress to go out (instead of putting on makeup in our homes and calling it Instagram-shoots).
Thanks to the trend reports and inspiration boards of many designers in the past year, we can add out casual touches to our professional attires, making it easier to get through the day's worth of work.
The Casual in Workwear
If you're looking for a term for this aesthetic in, the 'Casualization' trend allows you to not get weird eyes if you wear your sweatpants to work, quite literally.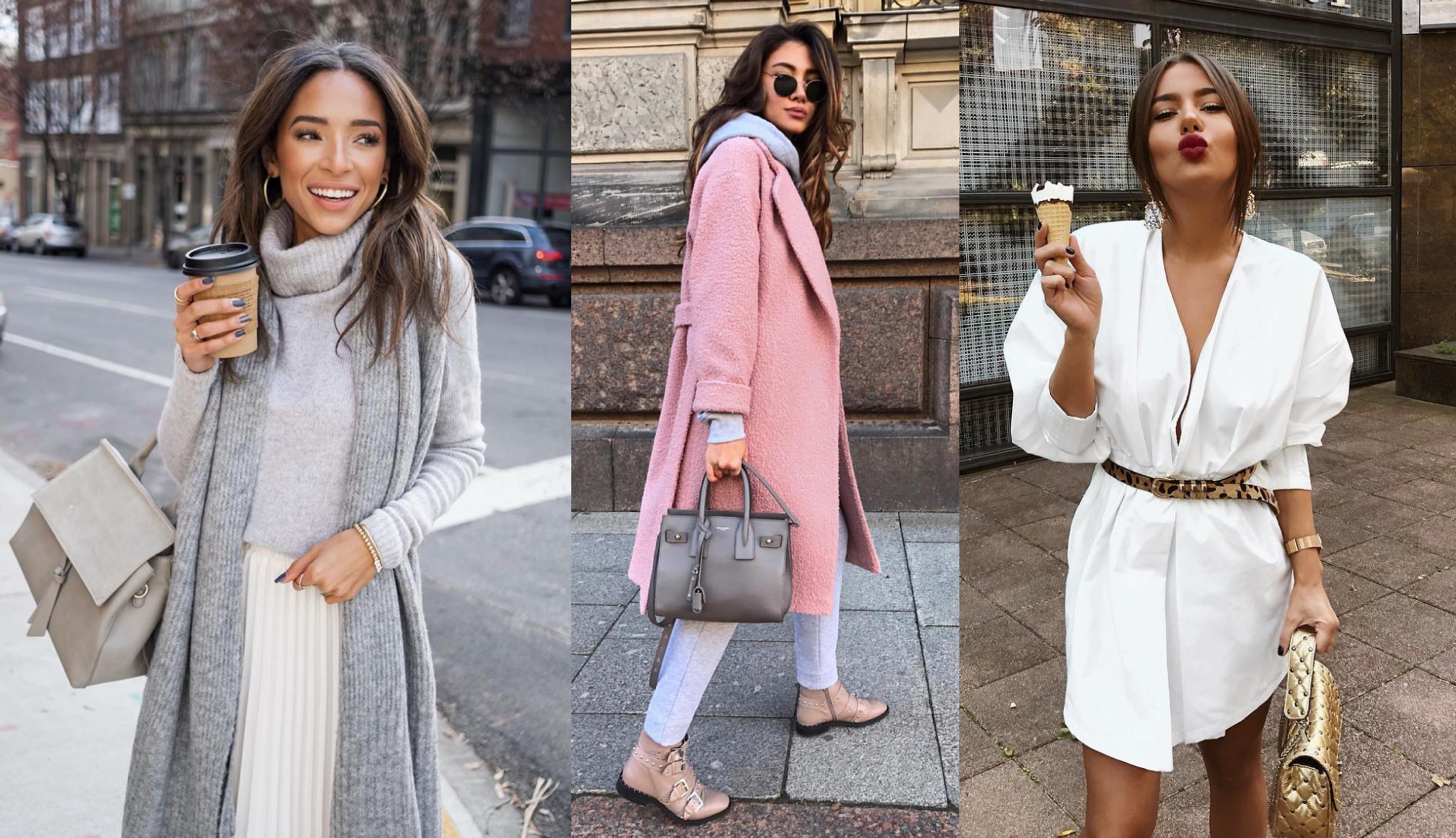 Dressing up to down (and take it by the word) meant that we were dressed up with blouses and shirts on the top, while our bottoms included cotton shorts with duck-prints. Right now, we cannot begin to fathom donning a pair of stilettos to walk around the printing machines, frantic to meet three deadlines.
The hybrid semi-office workwear is not ending soon, and the best way to participate in it would be to use the exact clothing you were wearing while making dalgona coffee. We get it, some of you might just be bored with the look, thus here are some ways to amp up the style quotient, while keeping the comfort intact:
Pajamas and Heels
Pants can be too confining for your first day at work. Make walking more comfy by using your grey sweatpants.
The key is to pair the homely piece with professional items in your wardrobe, such as a well-fitted sweater or coat for the winters. Switch the winter items to a classic white shirt, well-ironed and buttoned to the top to add to the dress code.
Block heels or kitten heels can be a boon if you're not in the habit of wearing those skyscrapers. Keeping your footwear in-line with the rules and give you the wiggle room to wear comfy bottoms.
Try black or white solid colours to go with the outfit (and probably your laptop bag). Another colour to opt for is navy blue, as it screams professionalism. Thus, If you own a pair of navy blue heels, match it with a pair of blue earrings and/or wrist watch to make the look cohesive from head to toe.
Hoodie Love
Ah! The level-up for your basic sweatshirt. It's snug, loose-fitted yet cool enough to keep you camera-ready at all times. We deserve this at our 9 to 5.
Pair your hoodie with a slightly oversized blazer to make the fit loose on you (try your elder brother or dad's blazer to see if that works out!). Since this attire is top-heavy, opt for straight fit high-waisted pants.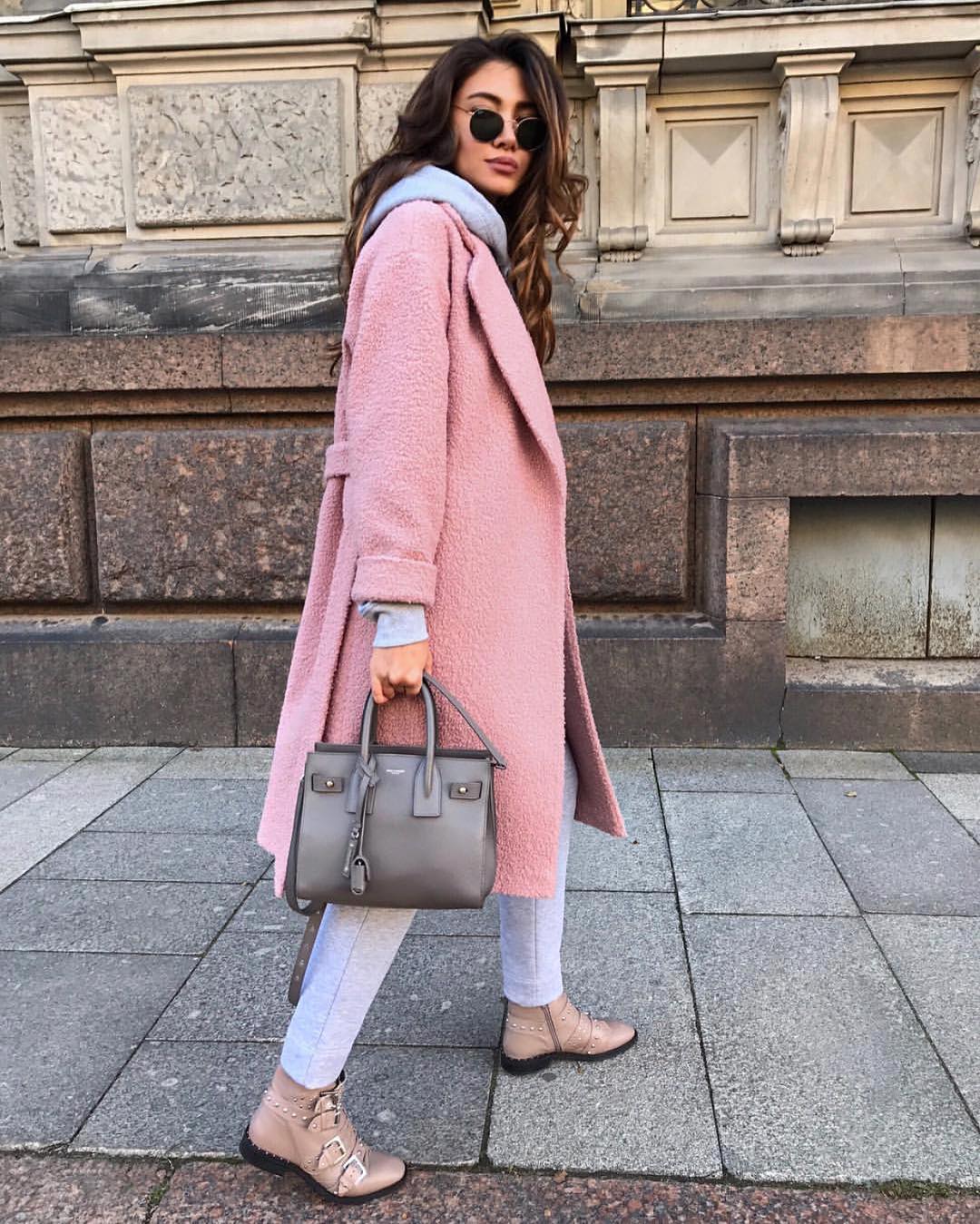 The hood will be incomplete without its athletic accessory: sneakers. Choose a minimal pair (think white, black or tan) to keep it synchronized, since making it stand out could make you look like you just hit the gym and came straight for work.
A wide-strap watch over the hoodie with a pair of small earrings is always a good option to make the outfit more work-appropriate.
Another option is to tuck in your hoodie with the pants you're wearing, considering the hoodie is made of a light fabric material. This will not only hide the extra fabric but will also give a clean fit to your upper half of the clothing.
Chunky Knit Sweaters
If the weather is colder than what a hoodie can handle, switch it with chunky knit sweaters. Sweaters with heavy wool fabric have been dressed up and down even before the pandemic, which is a boon for the current aesthetic of casualization.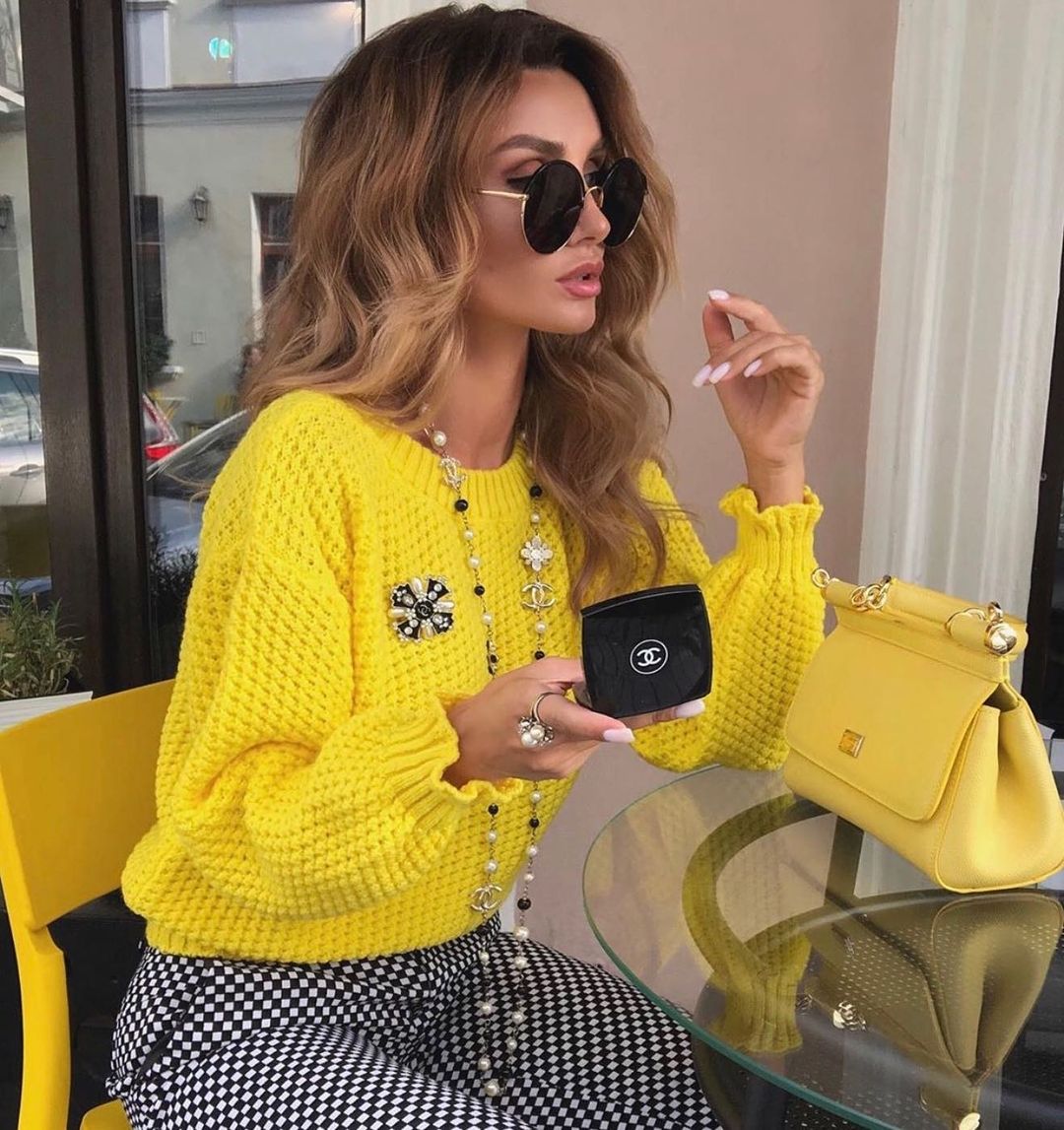 If you are a bit hesitant at wearing your home-clothes to work, yet need the warmth, then styling sweaters could be a way for you to see what works with your seniors and HR managers.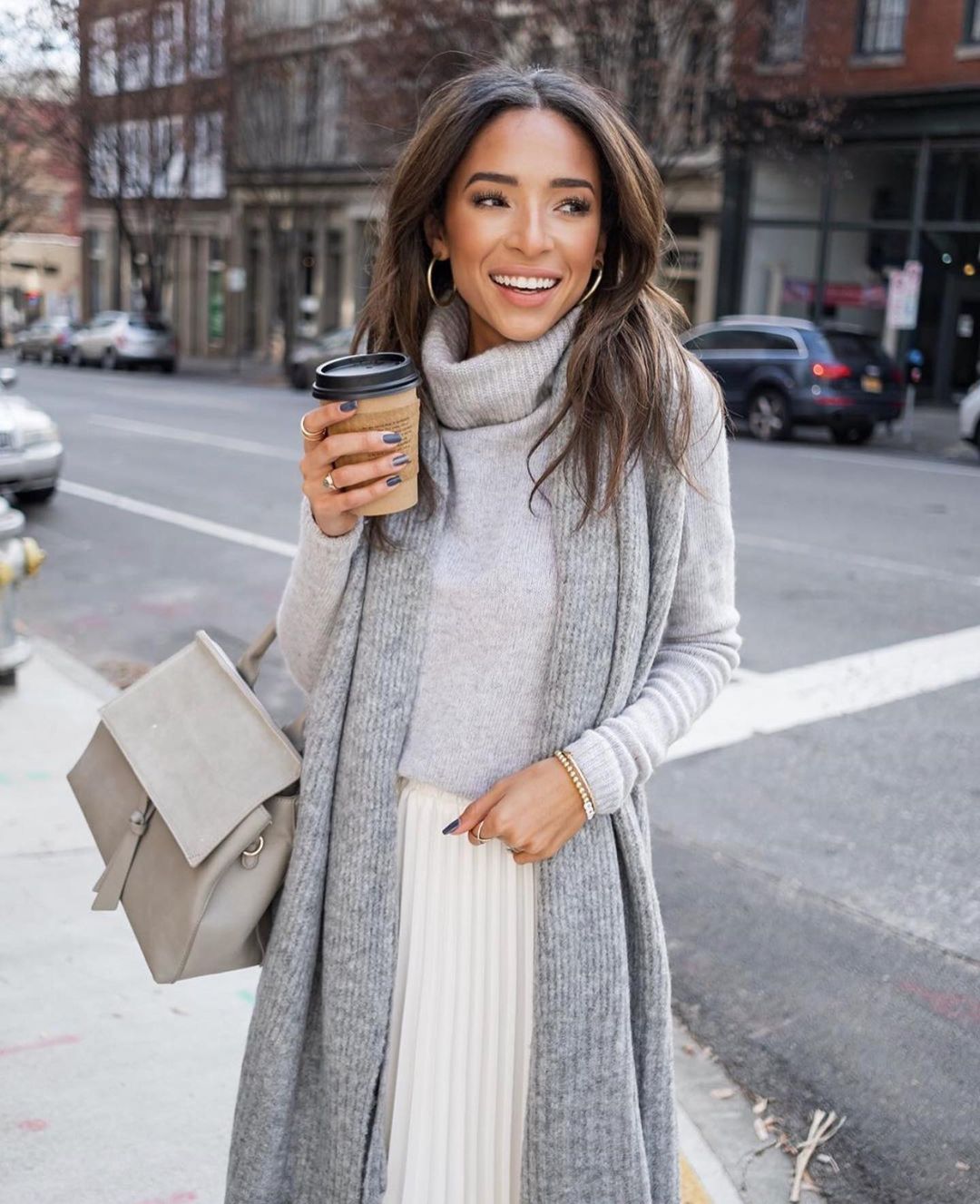 Wrap Skirt
If you have a strict dress code at your workplace, which can arguably be near to a uniform, you might be having many pencil skirts in your closet.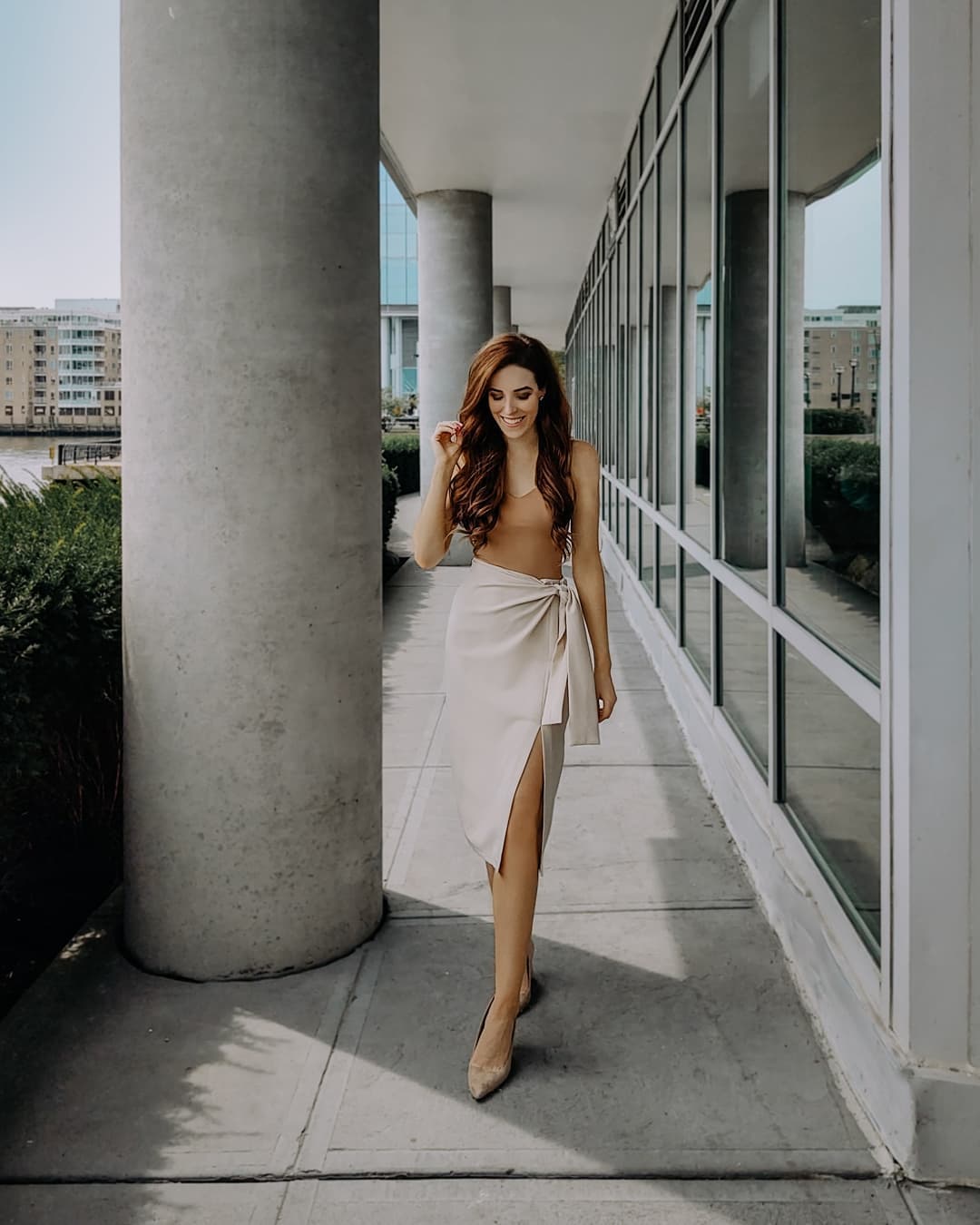 If it still feels too early and confining to wear the pencils, switch it for wrap skirts with a longer hemline to make the whole look more breathable. Nudes, tans and olive greens can give it an edge from your regular office skirts. Wholesome and inviting instead of rigid and claustrophobic.
If you have a fabric lying around with a print you love, get it stitched into a skirt you can wrap on the daily. These also work in both office attire and vacation weeks!
The Satin and Velvet Suit
We all have this as an impulsive buy with us. Satin as a fabric can elevate any outfit from 'I haven't taken a bath in three days' look to 'I was born to conquer this!'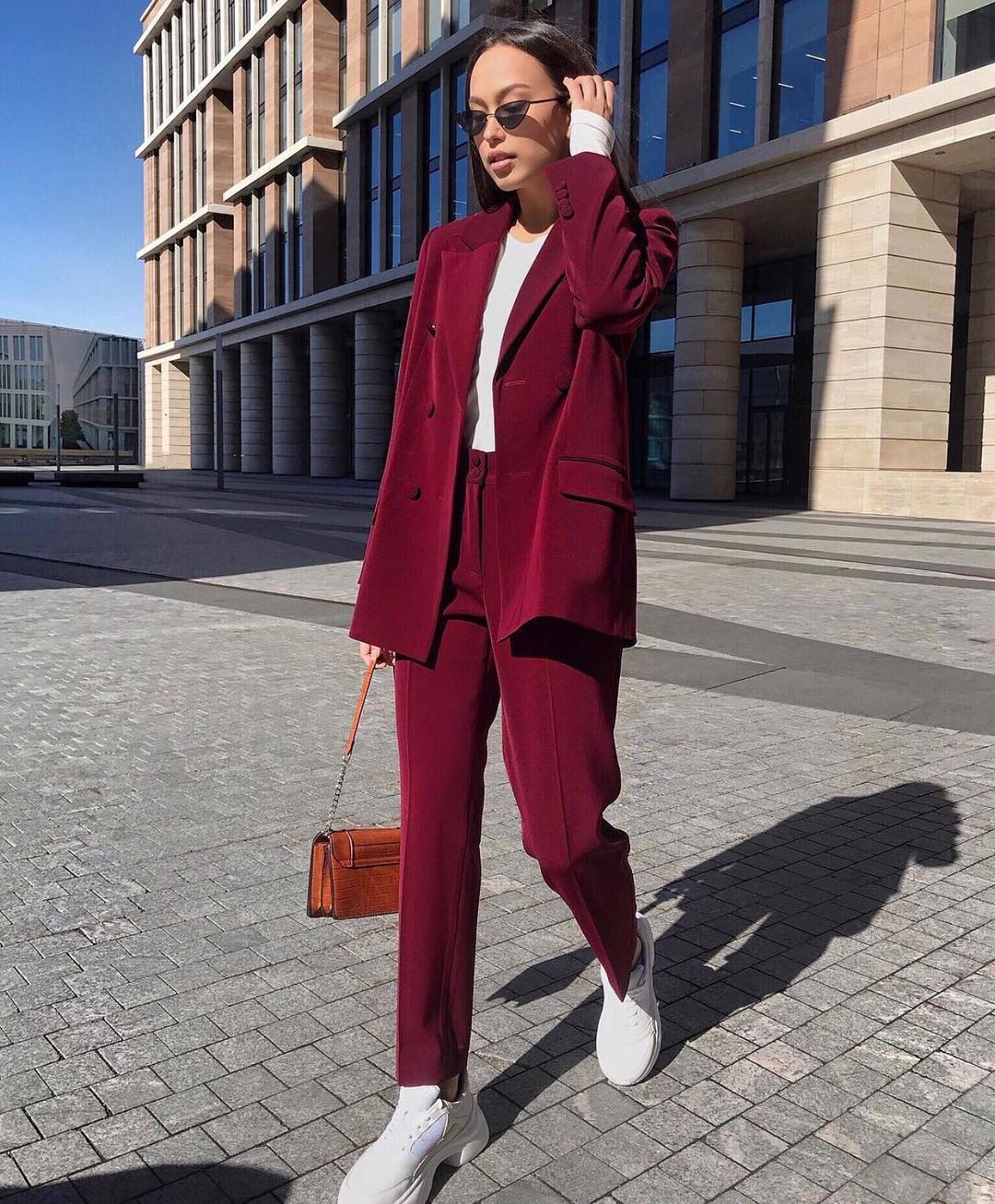 If you own a co-ord set, then that could be your pant-suit for the day! Accessorize to make it professional with a pair of heels, small chiquito or a sling purse. Faux leather or geometric shaped accessories work best with the flowy shiny satin.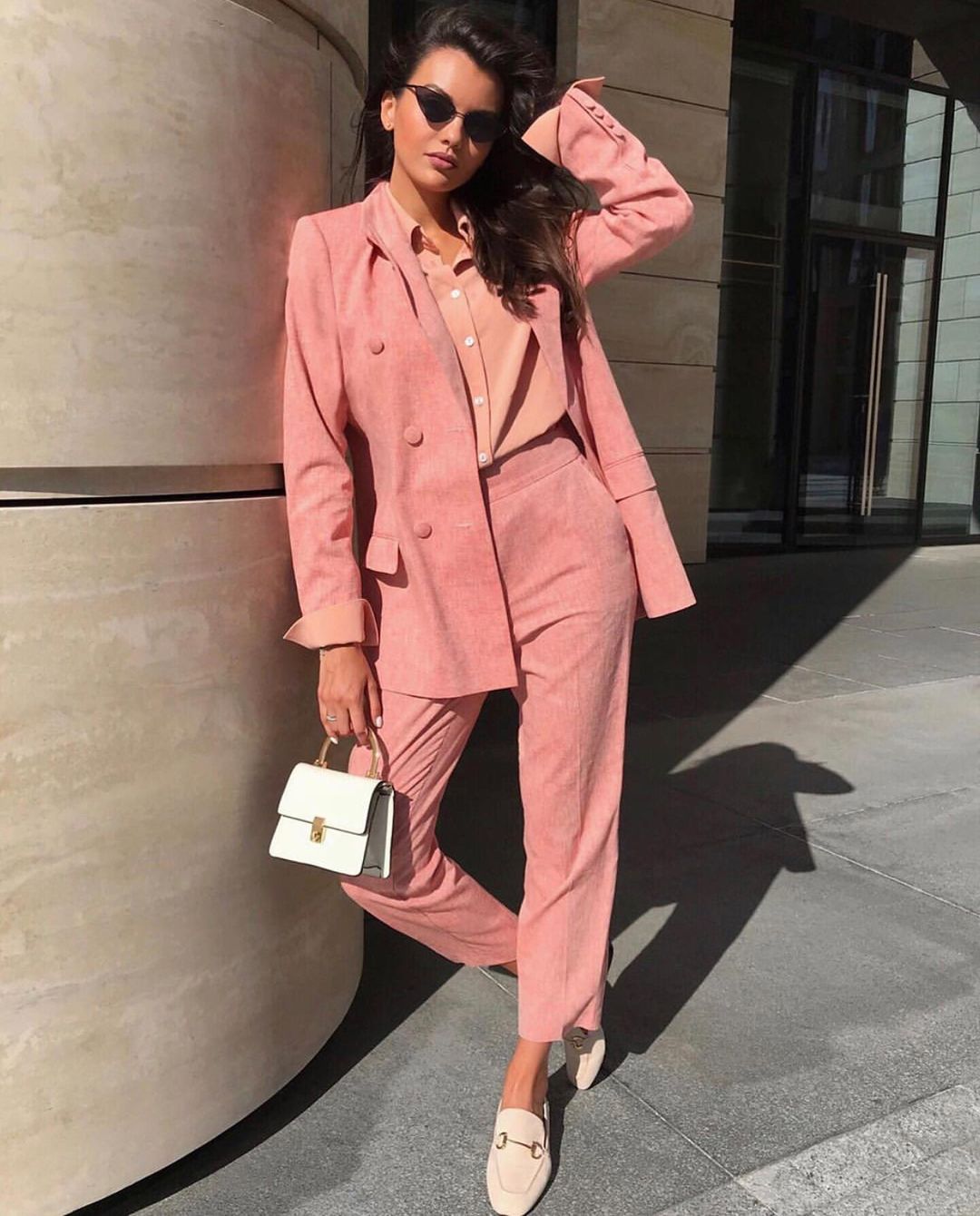 Avoid colour-blocking while working with a statement fabric like satin. Go with analogous colours (red, yellows and oranges OR greens, blues and violets). If you love to stand out, then definitely go for what you can slay best in.
Blazer dress
If you own an oversized blazer, it can act as a great alternative to a work dress. Keep the blazer in place with a wide belt (or better, a minimal corset), matching its colors with your shoes and purse.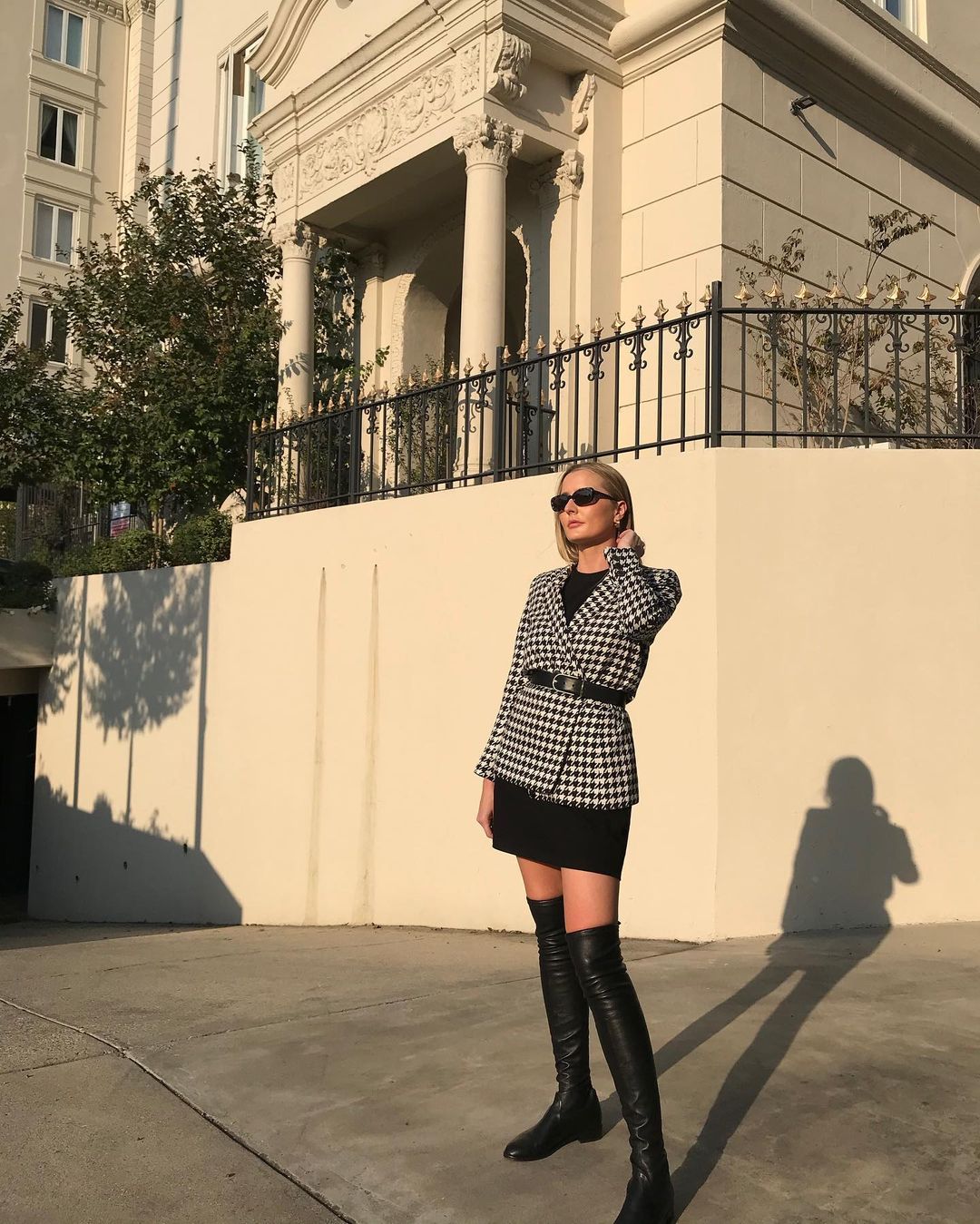 If the look seems a bit jarring, try adding stockings or loose pants to keep the fit in line with your shape, yet keeping it covered to match up with your colleagues.
A round, heavy necklace often goes well with the blazer dress look if you have an office party later in the evening. Another option is to work with your earrings or switch the unicolour belt to a fancy one.
Robes
Yes, you read that right. If you have the guts and dare to bring your bathroom robe to work, then props to you. This comfortable piece can be worn in ultra stylish ways on multiple occasions.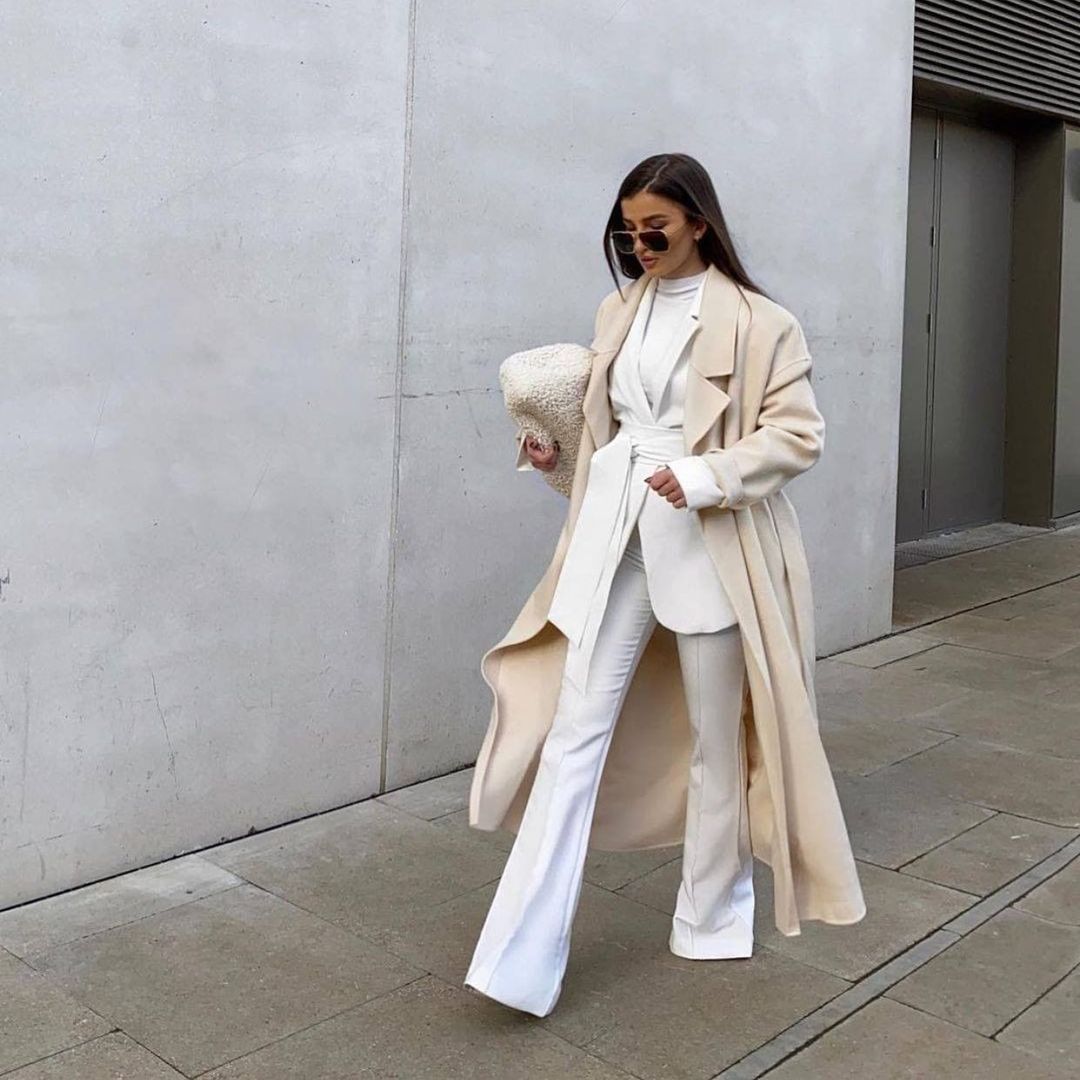 To make it a fit at the desk, add knee-high boots with a slick bun. Balance the oversized look with a tote bag and a coffee at hand.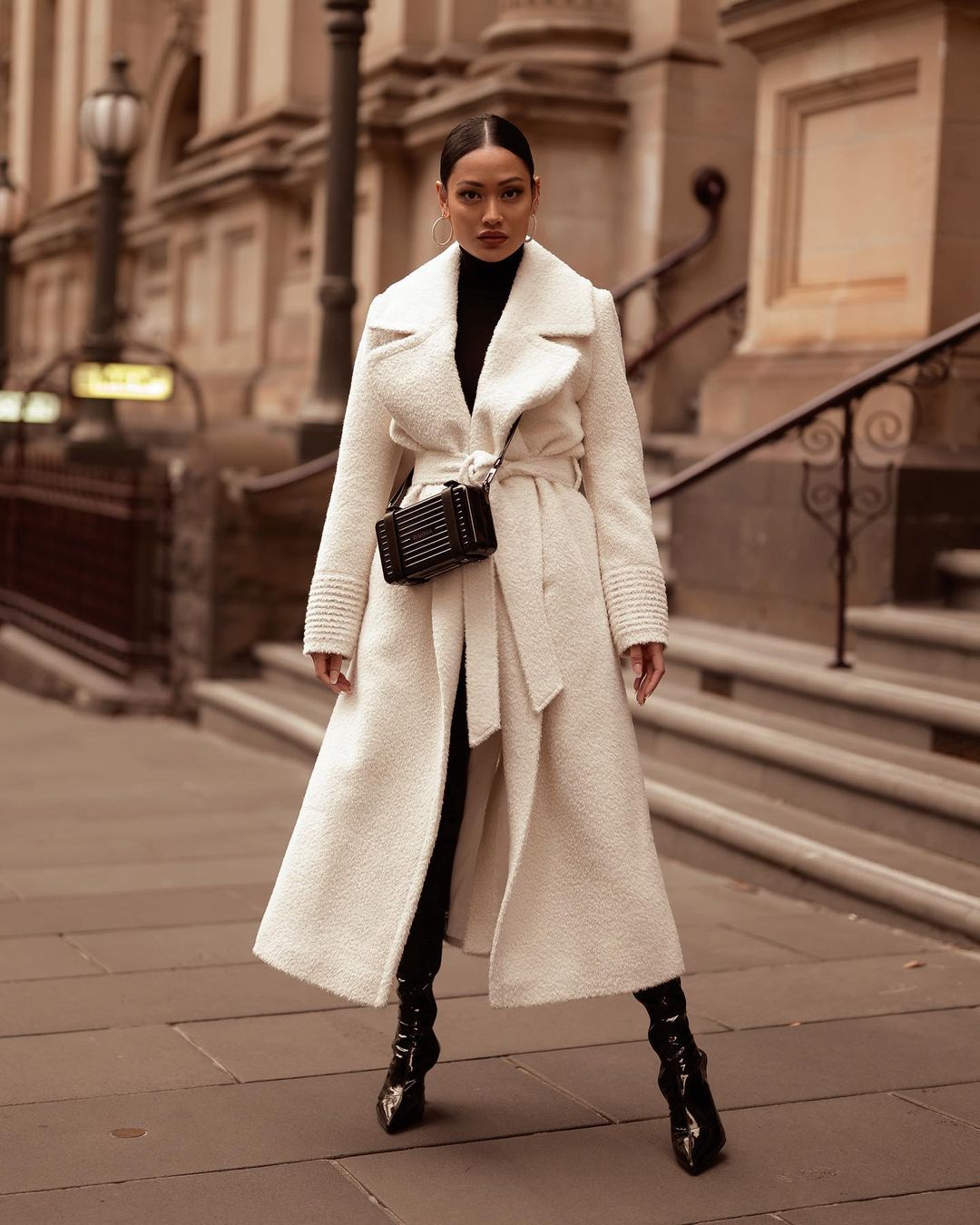 Oversized shirts and belts
An easy breezy outfit to go for are shirts styled as dresses. It has been done before, yet on a casual basis.
If the above style tips are not your cup of tea, try wearing your dad's shirt with corset belts to make it comfortable enough for your cubicle. You might have worn this style before for your outings as well, so why not try it out with your colleagues too, right?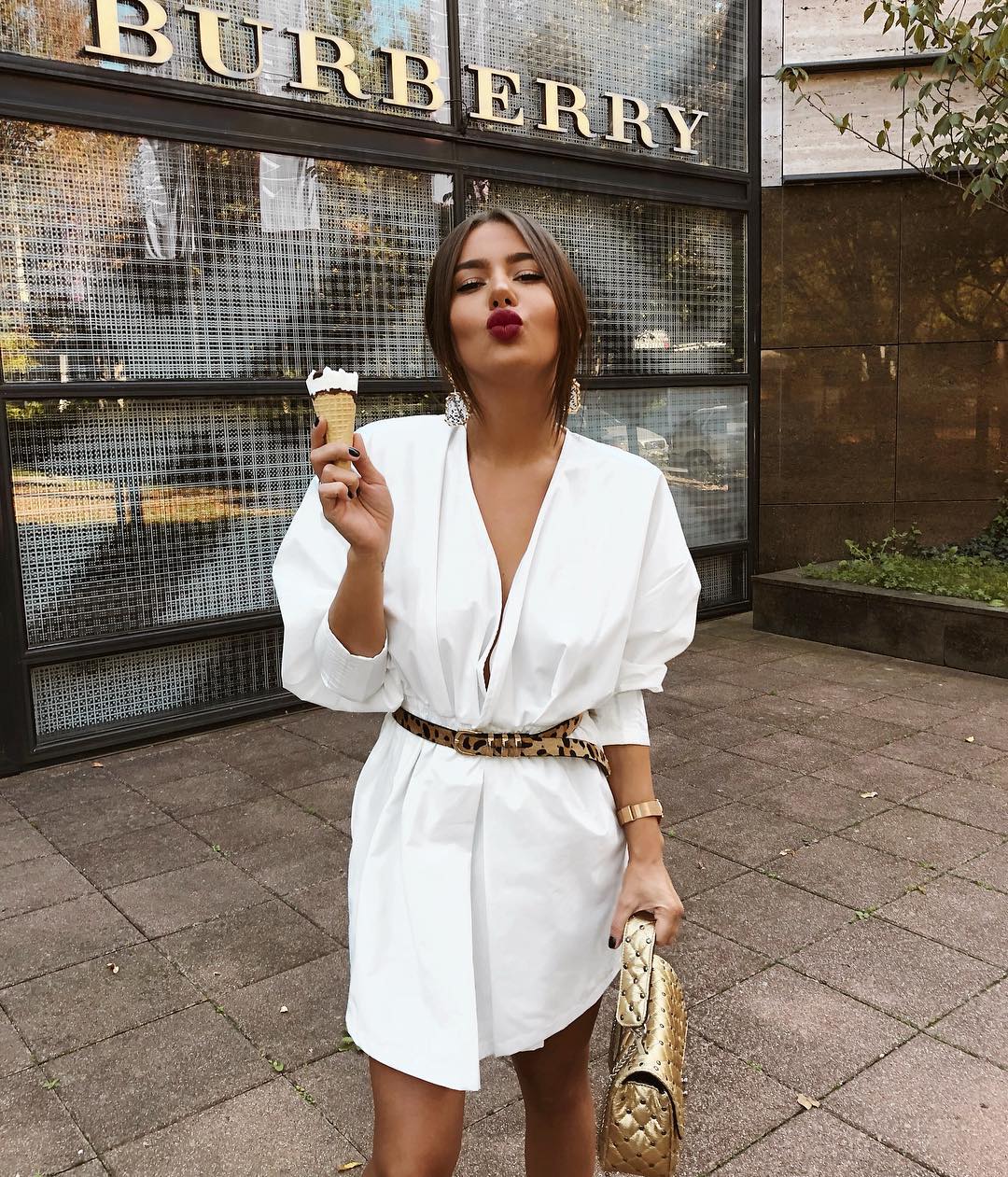 Frequently Asked Questions
A bit confused? Here are a few questions to clarify the doubts you may be having:
Can I wear my leggings to work? It is better than tight-fitted pants and skirts after all!
Well, yes and no. Leggings can be comfortable yet not turn you into a blanket for sure. Yet, the fabrics tends to add a bit of the risqué factor with its stretchy fabric. If you really love the comfort it provides, it is best to wear it with an oversized blouse or shirt which covers your pelvic area.
That said, leggings are perfect for Fall season! They can be paired with tanned coats, sweaters and even used under boots and long knitted socks. A pair or two always come in handy during the winters as well.
I have a lot of party dresses piled up from last year. Since I don't have any occasion coming up to wear them, how can I include them in my weekday outfits?
Dressing 'down' a glam piece is the perfect way to define casualization at work. For sure your night-out dresses can be invited to your cubicle. Balance is the secret formula to making it look professional.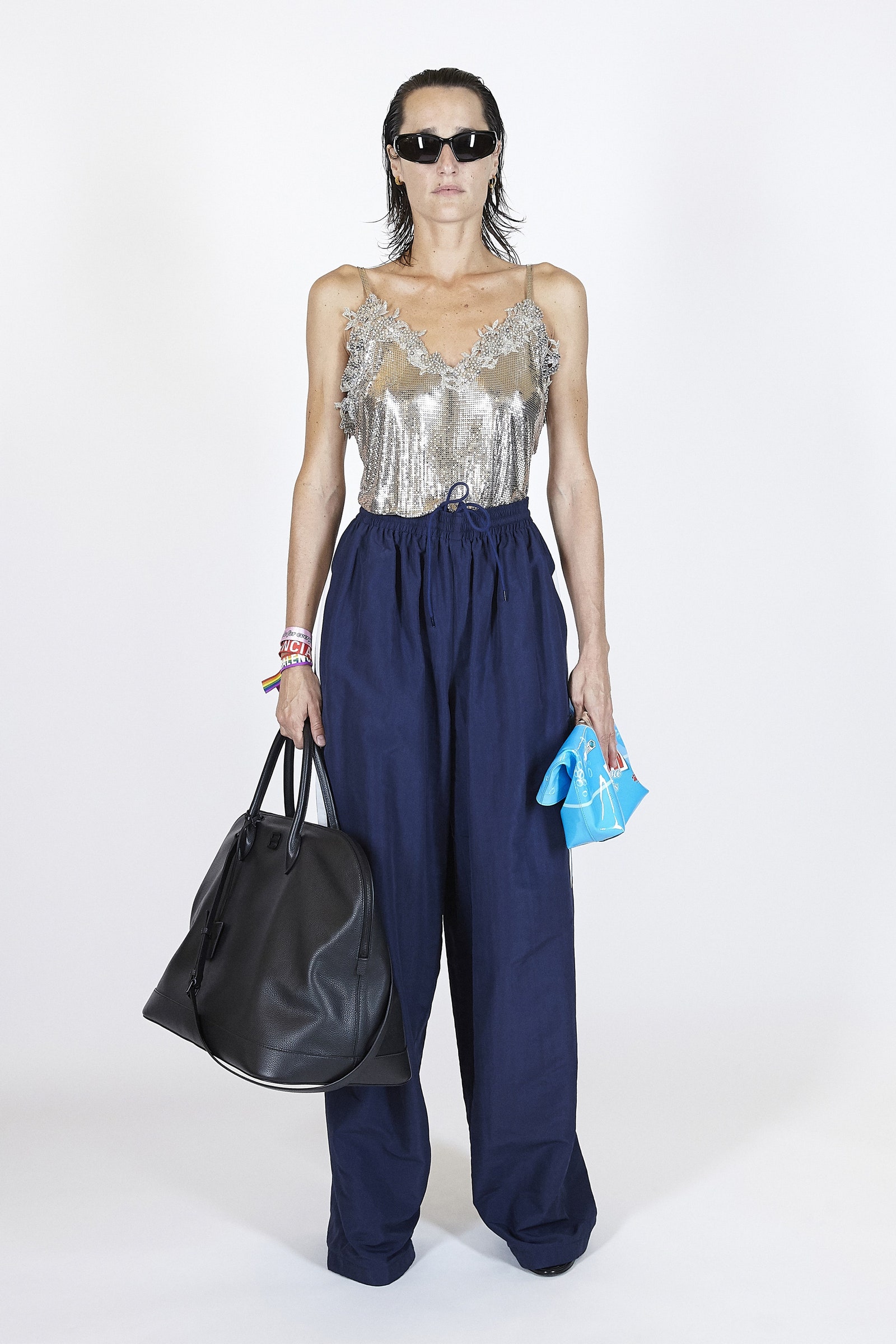 If the dress is a flowy one, you can always pair it with loose-fitting pants and a tote bag, going for the 'waist-up' dressing style we have all done for our zoom meetings.
The key is to pair up shiny materials with dull tones of layering, or layer a low neckline with a turtleneck underneath, dresses with high hemlines can be worn with stockings or boots etc.
Is ripped jeans or shorts acceptable as casual workwear?
We might need to pass on for this one. Ripped jeans may look fabulous as a streetwear classic, yet it might just not fir in with the rest of strict dress-codes of a daily 9 to 5. However, not all is lost, ripped jeans can be incorporated with dainty jewelry and chiffon (and similar) fabric styles for an outfit perfect for an office trip.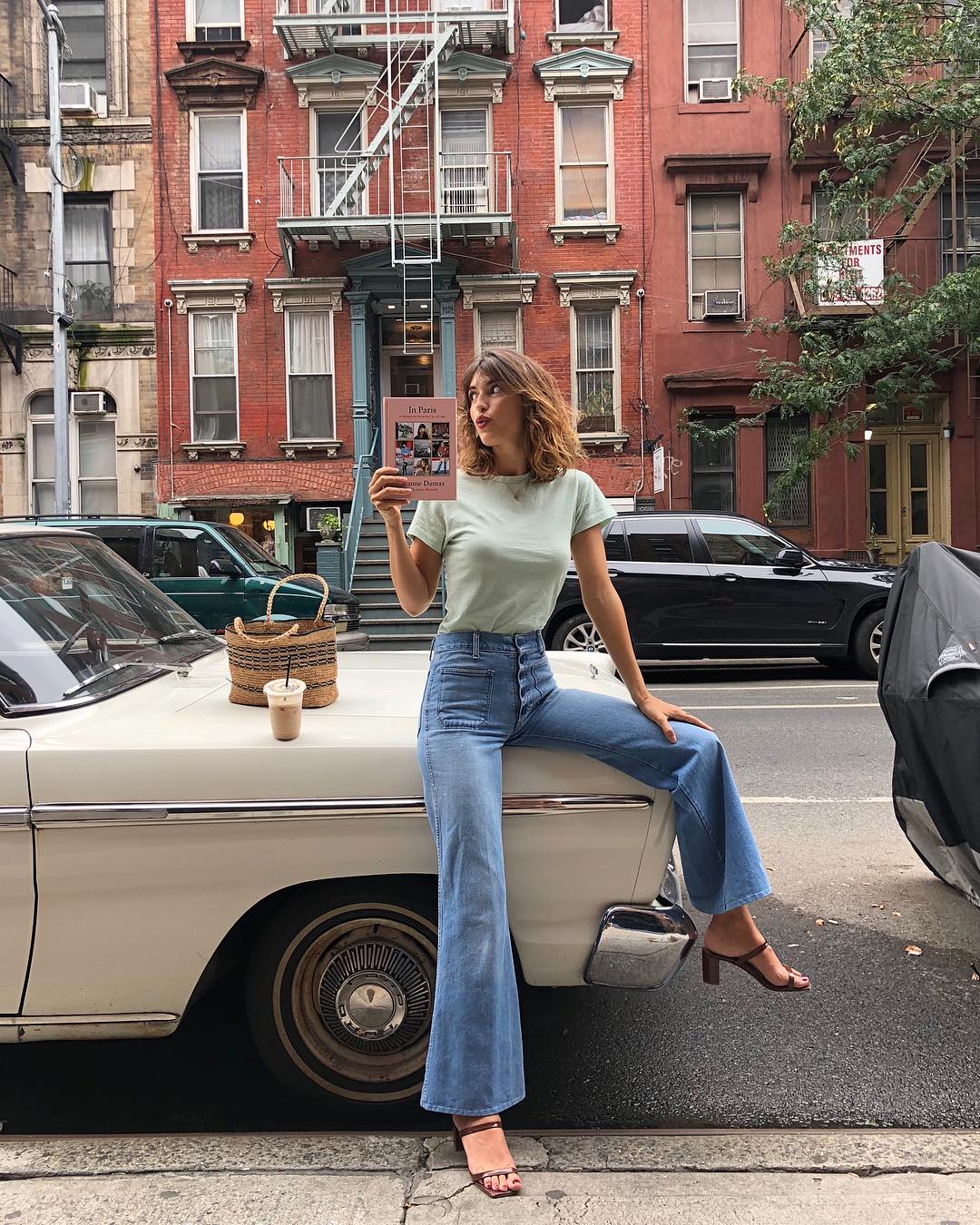 A better way to incorporate jeans with your office attire would be to opt for straight fits or baggier jeans, without rips or grunge cuts.
I absolutely cannot wear anything heeled on my feet. Any alternatives to still look confident and stylish?
Of course, we cannot stress the importance of flats enough. They are our saviors on the days we know we're going to cross that 10k steps mark, or our feet just cannot take it.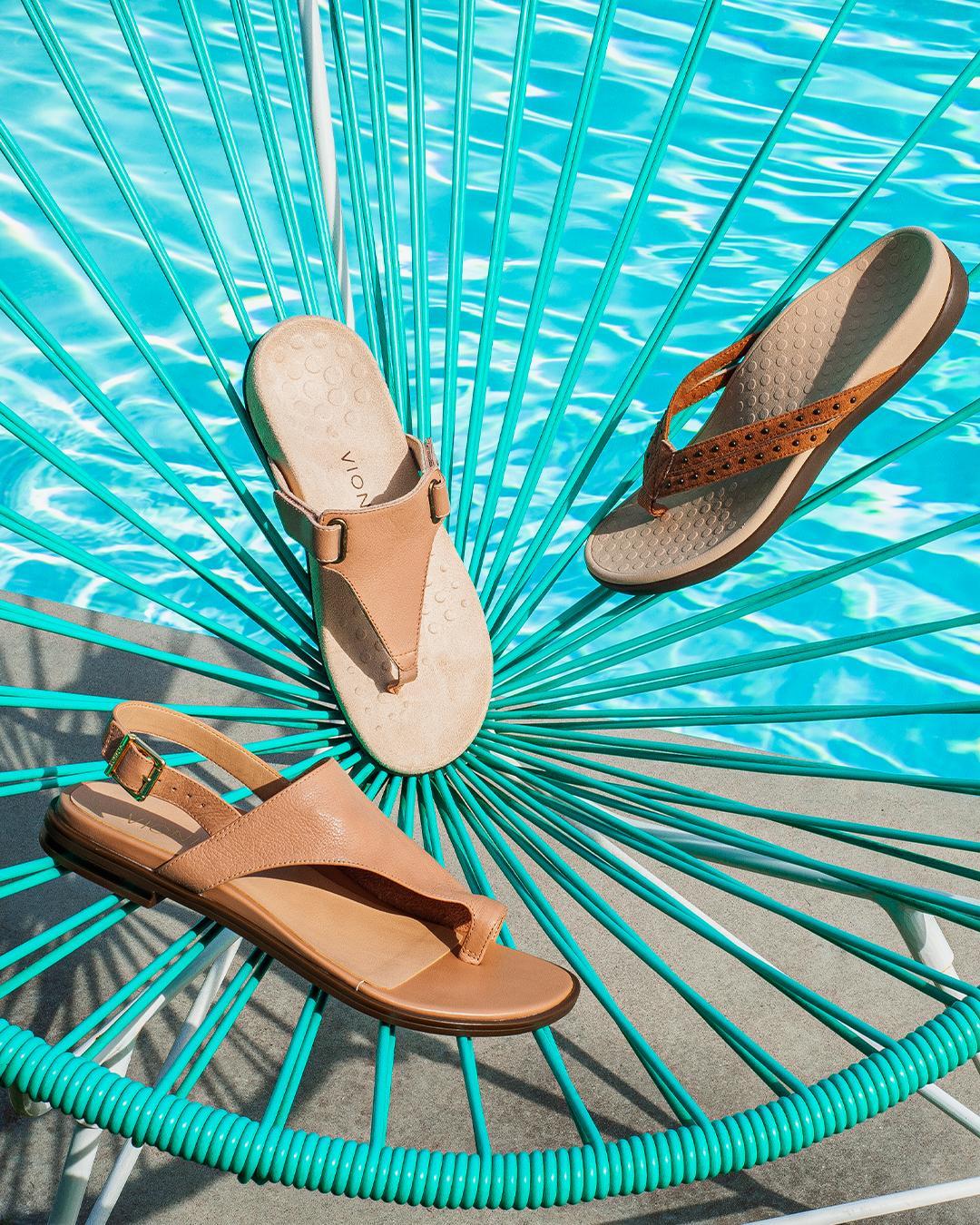 Don't fret over letting it loose for a few days. Flats are an accessory to your whole ensemble, what makes them professional is how you wear them with the rest of the pieces in your outfit for the day. Invest in good, homogenous colored ballets or slip-ons which will compliment any attire you wear.
With the above outfit tips and tricks, you will be set for the week without being anxious over what to wear. When in doubt, always try to add staple pieces of office wears, think blazers, button-ups and well ironed shirts. A classic watch and small studs on your ears goes a long way into making you look perfect for work. Subscribe to get more outfit ideas on her style code (herstylecode.com)!