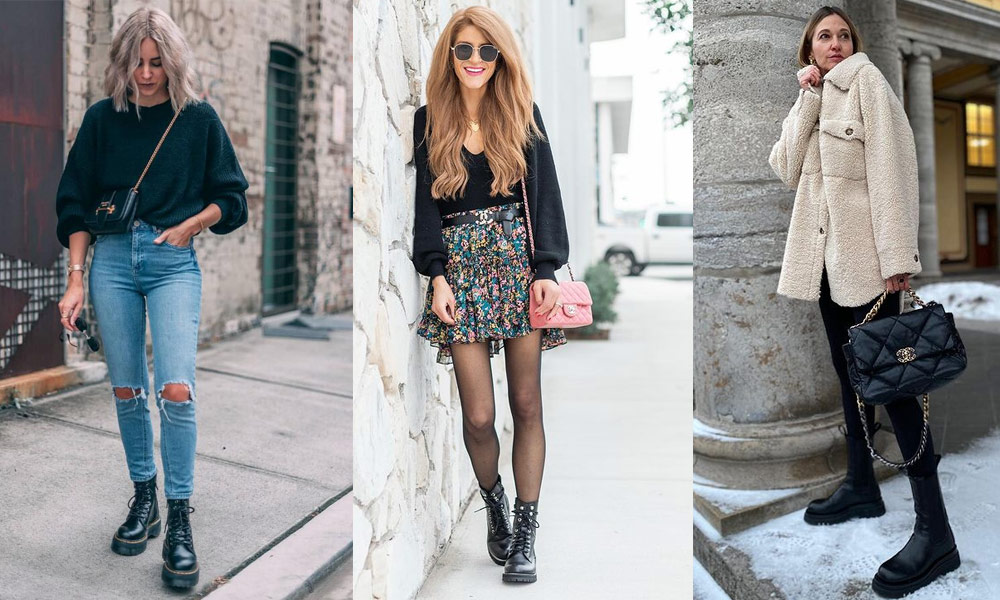 Combat boots don't have to be reserved for edgier styles; in fact, there's so many adorable and cute ways to sport some fierce combat boots, so finding a look you love is easy. We have compiled a list of 7 combat boot styles you have to see, from fun and trendy girly getups to more exotic punk rock looks.
Combat Boots with Ripped Jeans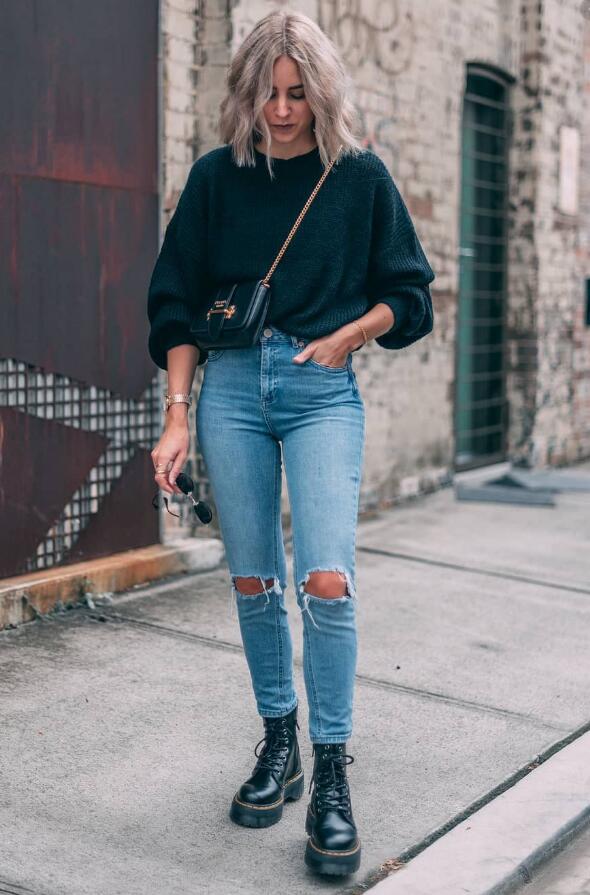 This is probably one of the more common styles you'll see paired with combat boots, and that's why it made it to number one on our list. A pair of combat boots goes hand in hand with some ripped up jeans easily, and if you really want to add more gothic pizazz to your look, a plain black tee and hipster circular shades is key.
She opts for a lighter pair of jeans, which is always a great choice. However, when it comes to combat boots, feel free to enjoy an array of jean shades and still look trendy. Light wash, dark blue, even white and black jeans are all excellent options.  The messy bob hairstyle is really hot this fall.
Fall Fashion Alert: Combat Boots with Sweater and Dress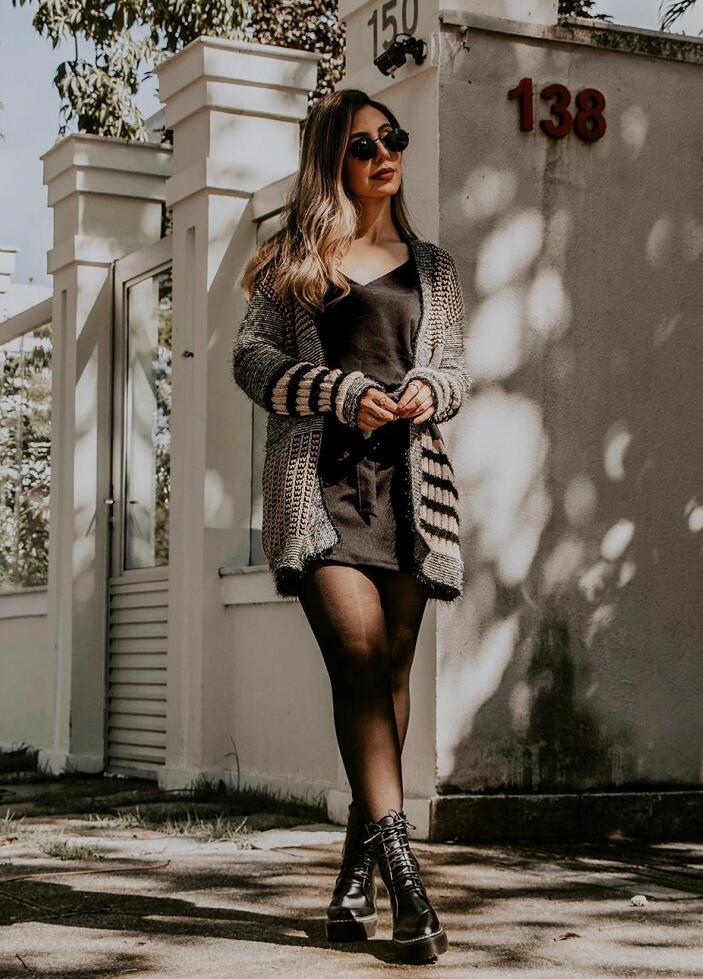 Knitted sweaters, an adorable above the knee dress, and a pair of tights are all elements of a go-to trendy fashion outfit. But let's face it- almost all of us will opt for a pair of ballerina flats or thigh high, flat boots to complete our look. Did you know that a pair of combat-boots can actually pair up with this trendy fall getup? It adds a touch of edginess to a rather girly look, which will not only keep you looking exciting, but keep you indefinitely warm as well.
Summer Trend: Tye Dye and Combat Boots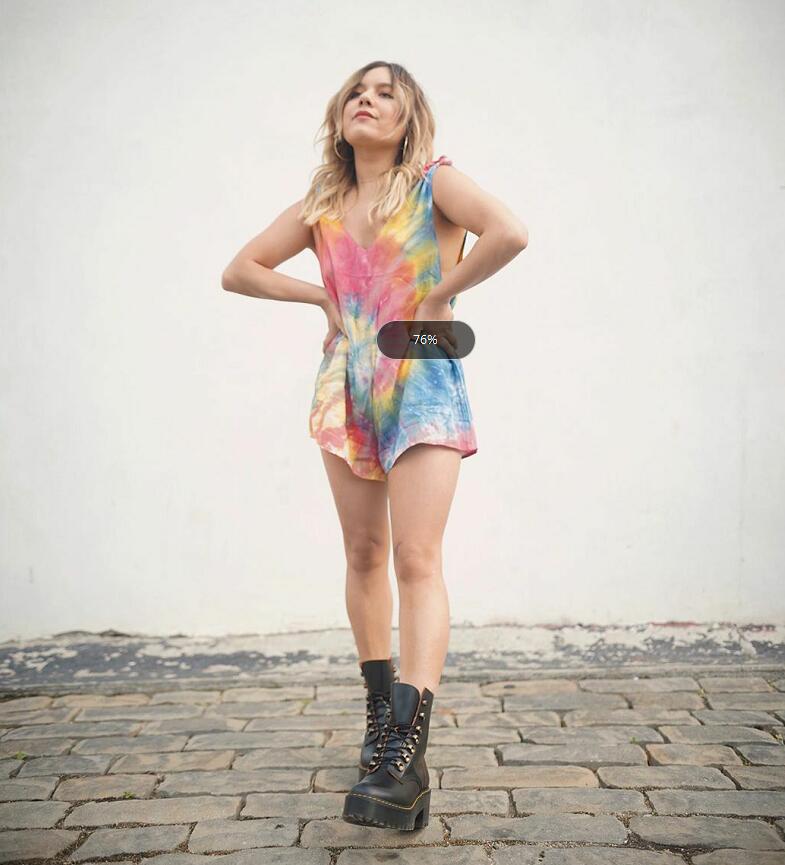 If you haven't got the memo yet, tye dye is a hot trend for summer. We saw it roaming along the runways, and now it's starting to drift into our local shops. Tye dye may be a blast from the 70s, but we couldn't be happier. All those enticing shades, colors, and designs makes for a fun outfit that catches everyone's eyes.
Tye dye can easily go with plenty of shoe and sandal options, but if you really want to kick up your look, try some combat-boots with your tye dye romper. It's cute, it's fun, and it's definitely a trendy look that'll sweep the streets.
Girly Ruffle Dress and Combat Boots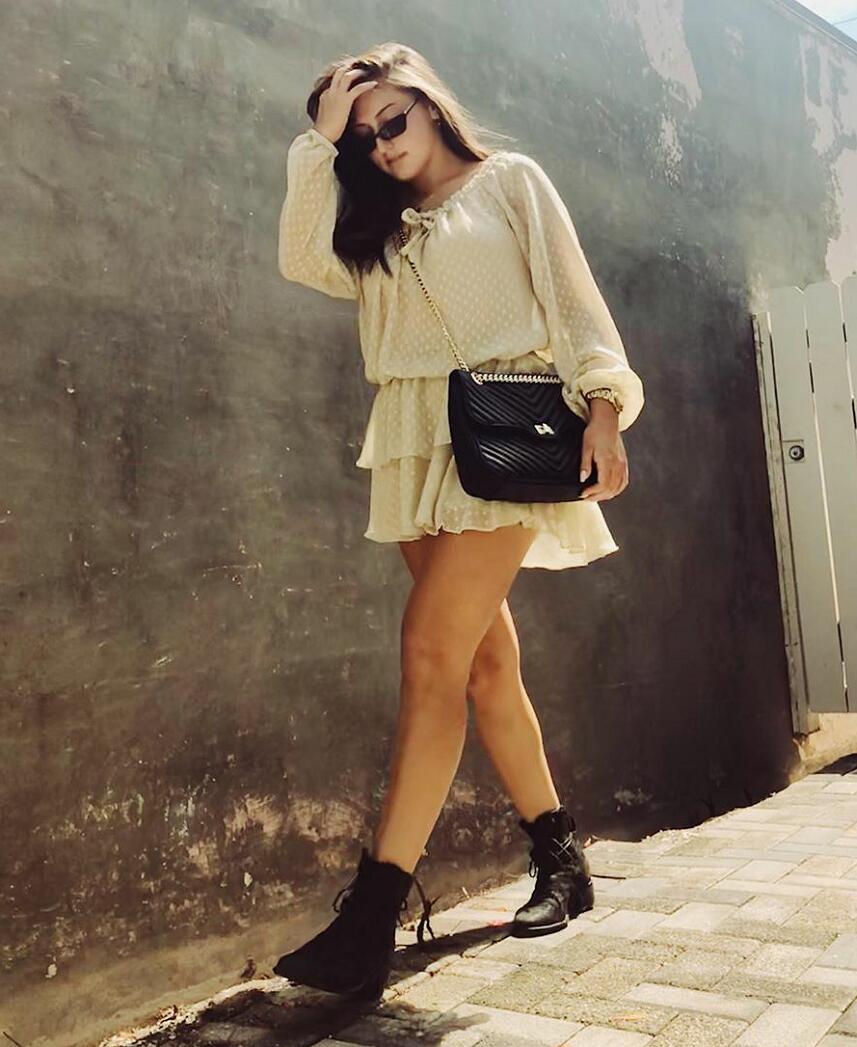 If you've ever thought to yourself that boots weren't 'girly' enough, think again. Even if you're the prettiest girly-girl in town, it doesn't mean you can't sport combat boots; in fact, we encourage you to do so.
She's wearing a lovely ruffle dress that's doused in charming polka dots, but take a look at her feet: she's wearing combat boots! This look is throwing that 'girl with attitude' inspiration, showing that a girly girl can also be tough. Don't mess with this slick chick!
Styles for Fall: Punk Rock Style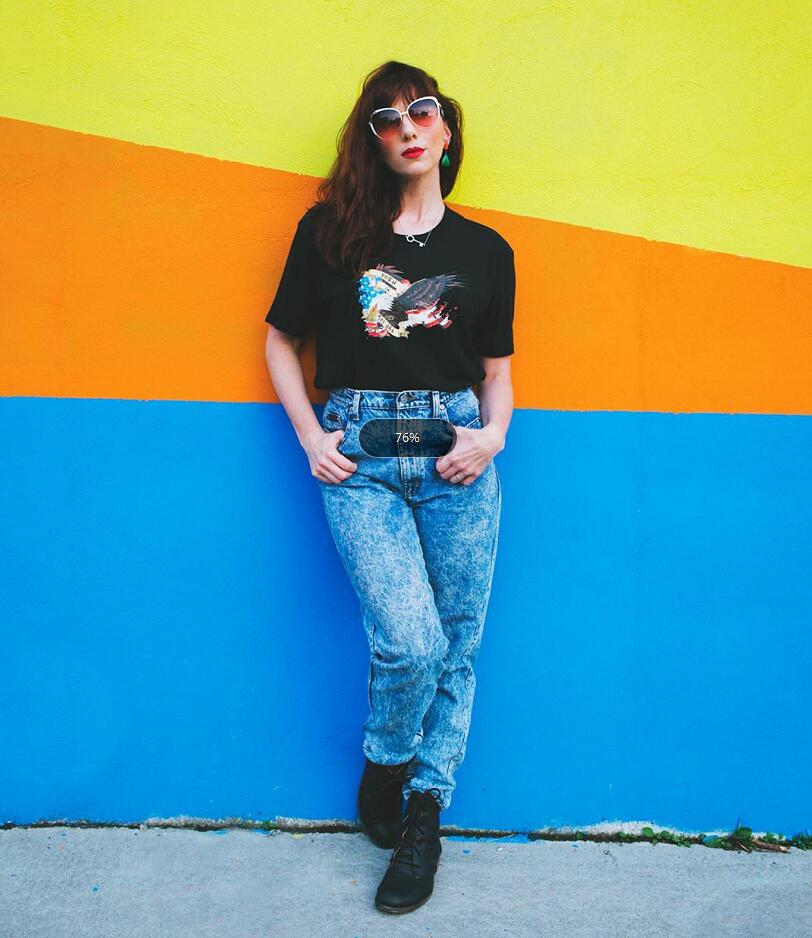 When you think of combat boots, you probably start thinking of screaming punk rockers with spiky blue mohawks and drumsticks in each hand. Well, you would be somewhat correct, considering boots seem to be a staple in any punk rocker's closet.
But this lovely lady shows us that we can still look cute while sporting a punk inspo. Combat boots paired with acid wash jeans and a band tee creates that punk look we love, with a bit of a softer edge as she leaves her hair long and flowy. Loving this look!
Outfit Ideas for Fall: Combat Boots and Maxi Skirt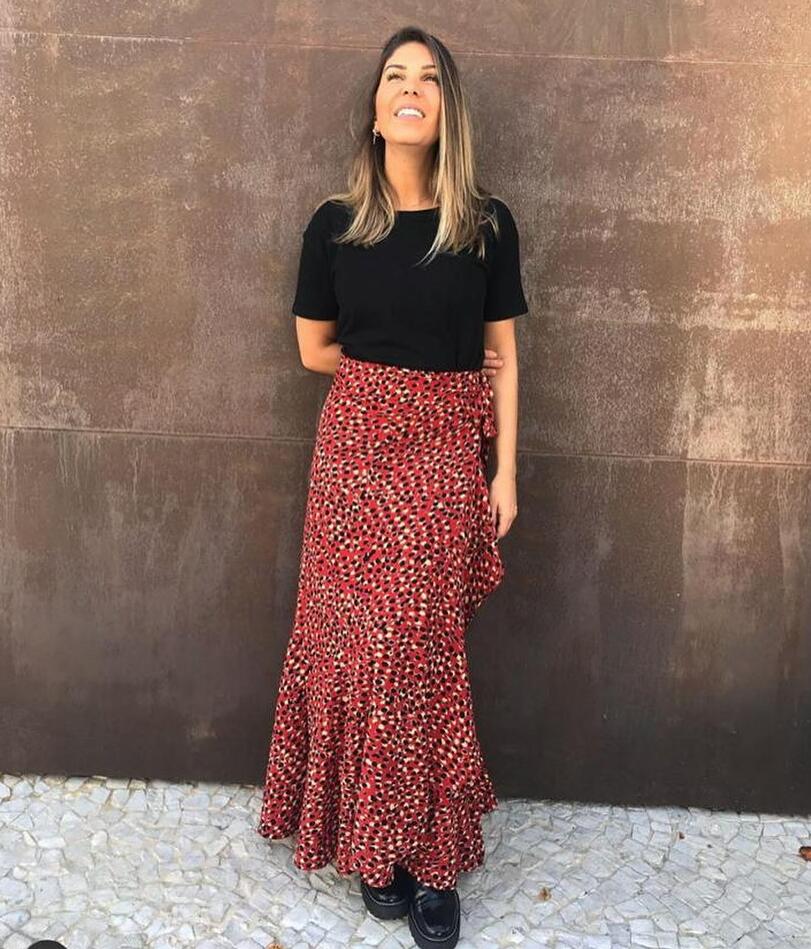 What girl doesn't love a good maxi skirt? They are comfortable, very flattering on the female body, and downright beautiful! And while we may always opt for a pair of sandals or flip flops to accompany our maxi skirts below, there's a new trend that's sweeping the fashion industry: maxi skirts and combat boots.
Yes, it's true. Even your cutest, floral red maxi skirt can blend well with a set of combat boots. It takes the look from innocent and ultra girly to a bit more fierce and out-of-the-box, and who doesn't love to sport something unique that shows off their personality. Needless to say, we're loving this look from head to toe!
Fall Fashion Alert: Combat Boots with Flannel Jacket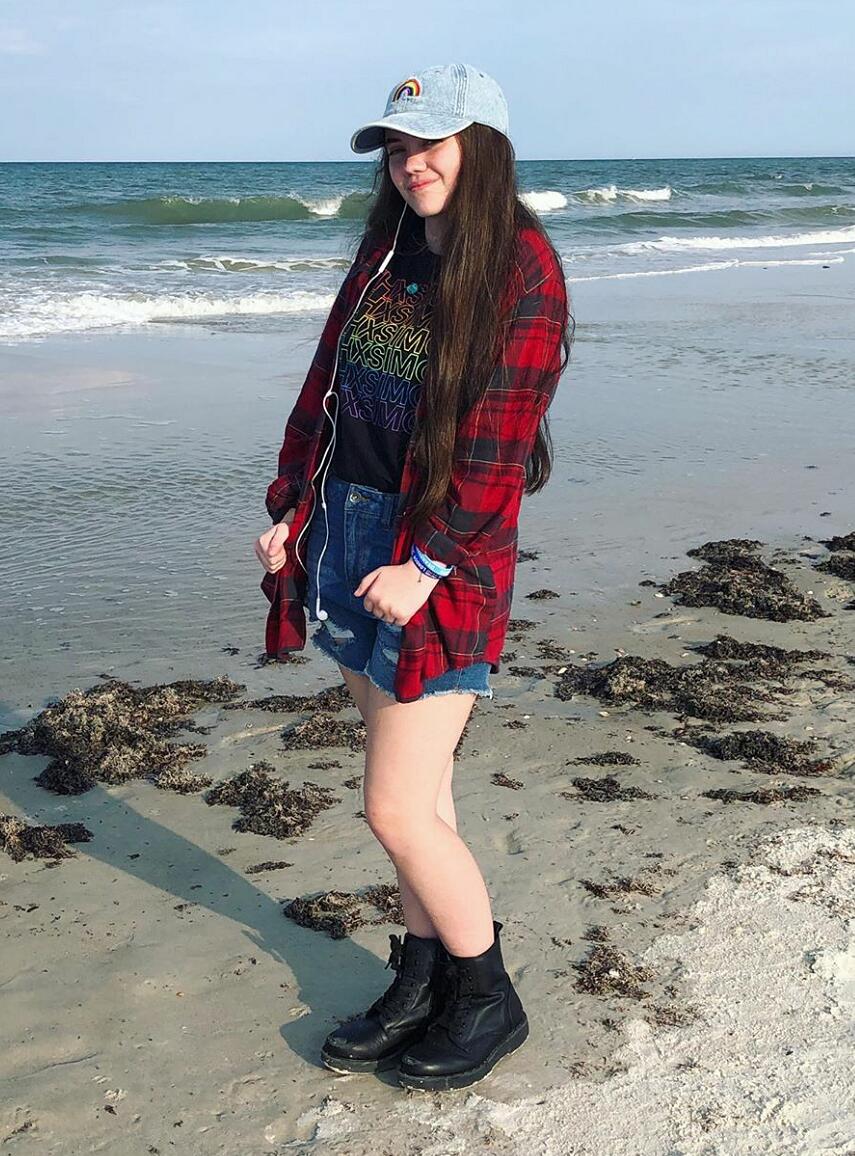 Last but not least, we will finish off with a classic: combat boots with high waisted jean shorts and a flannel jacket. Seriously, it's one of THEE most popular fall fashion outfits, and it will continue it's reign in the upcoming fall.
The look is not only punky and cute, but it's trendy and comfortable, too. Her high waisted shorts can go with a variety tops and flannel jacket that just so happens to play with the combat boots perfectly. You can't go wrong with this style, and we guarantee you will LOVE the way you look.
You Don't Have to Settle for Black Combat Boots
While black combat boots are a staple and clearly the most popular choice, remember that you can go more creative! There's a lot of companies offering combat boots in a variety of shades, so you can find a pair that match your look with ease. There's everything from sparkly white combat boots to pink hued beauties, so you might just end up purchasing a variety of boots to go with your closet collection.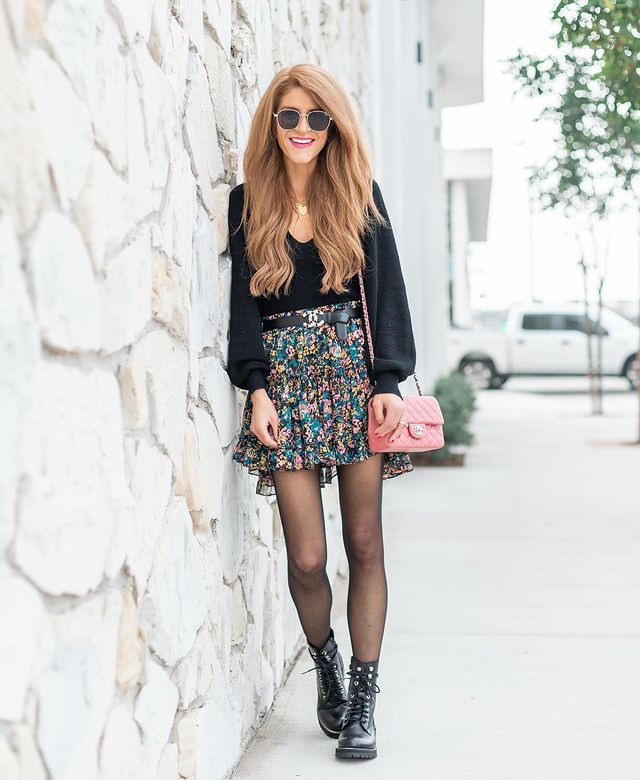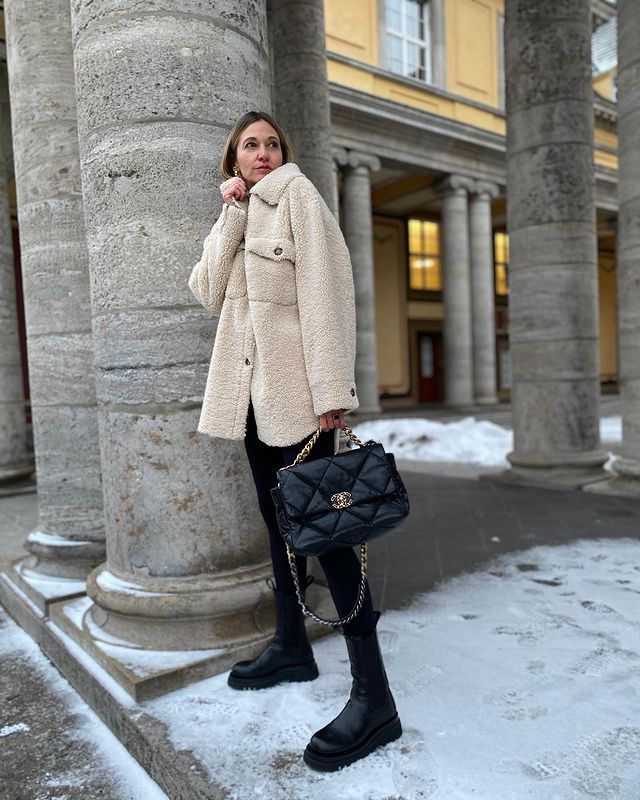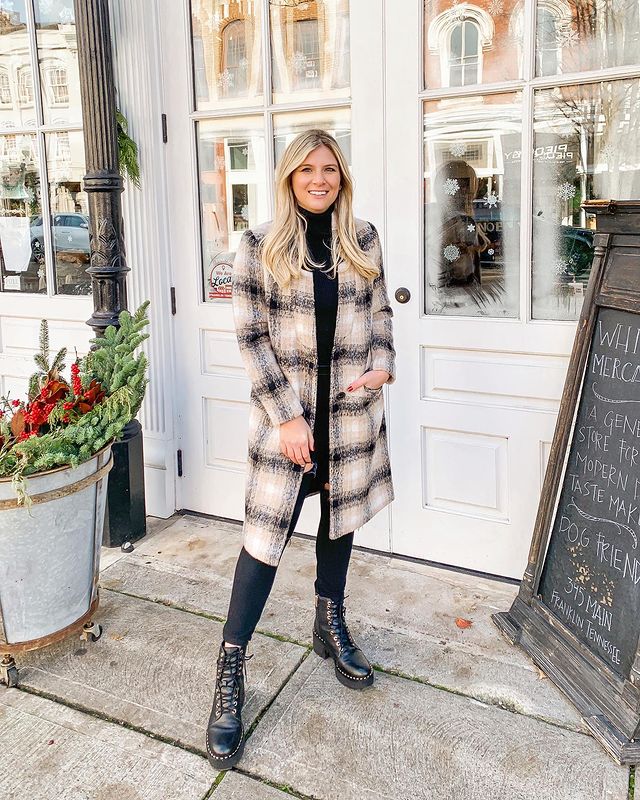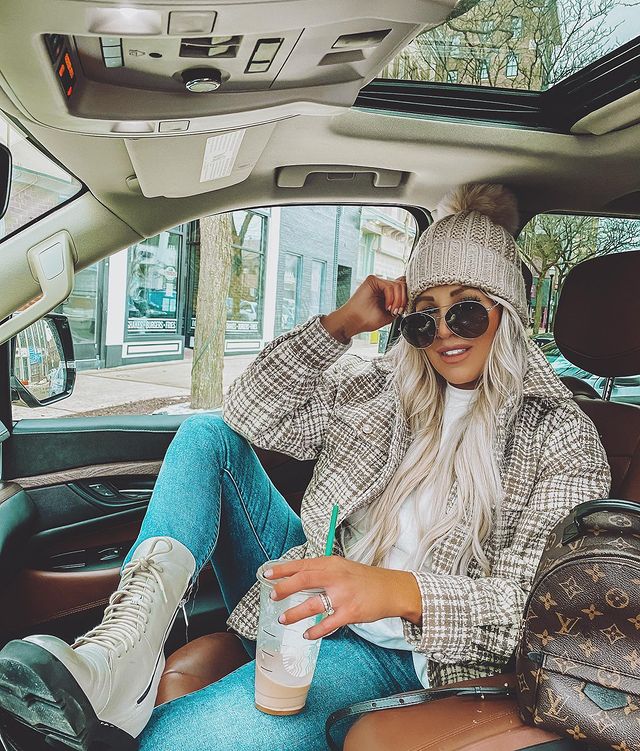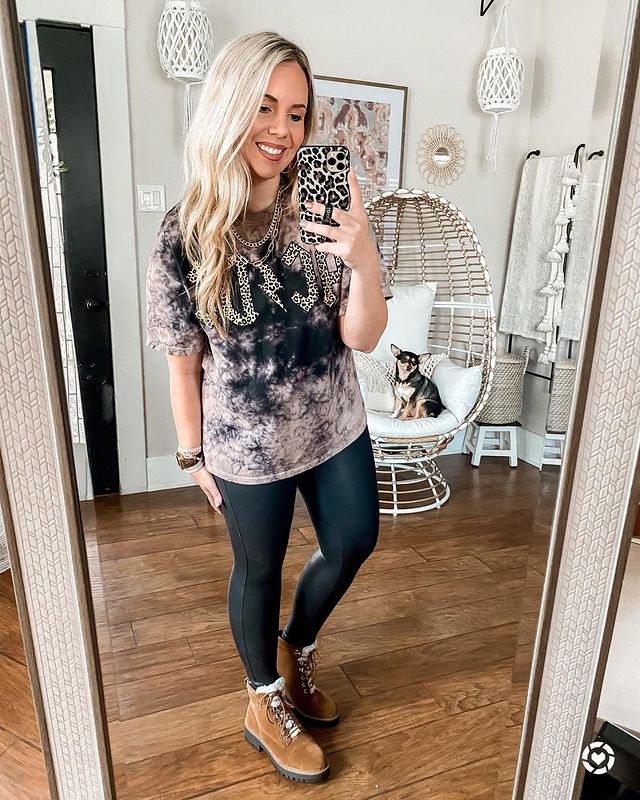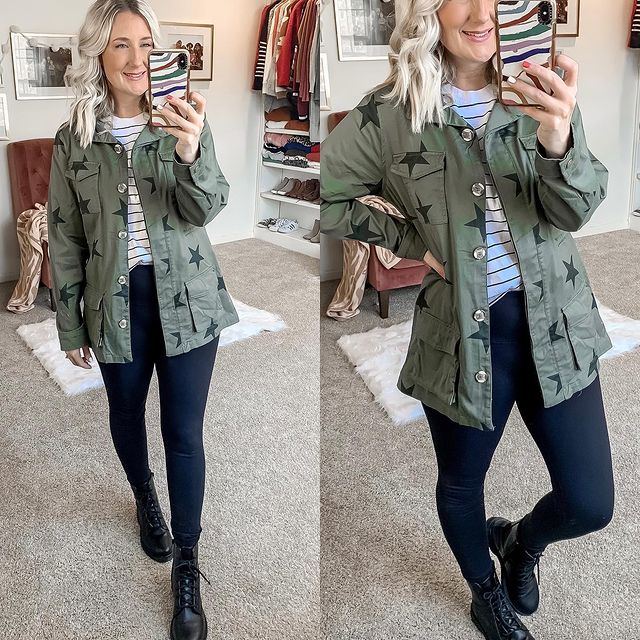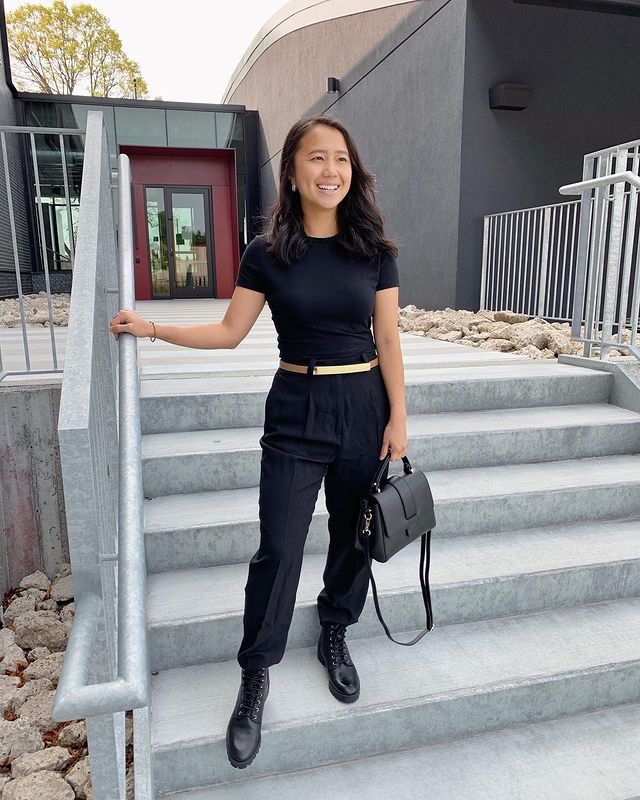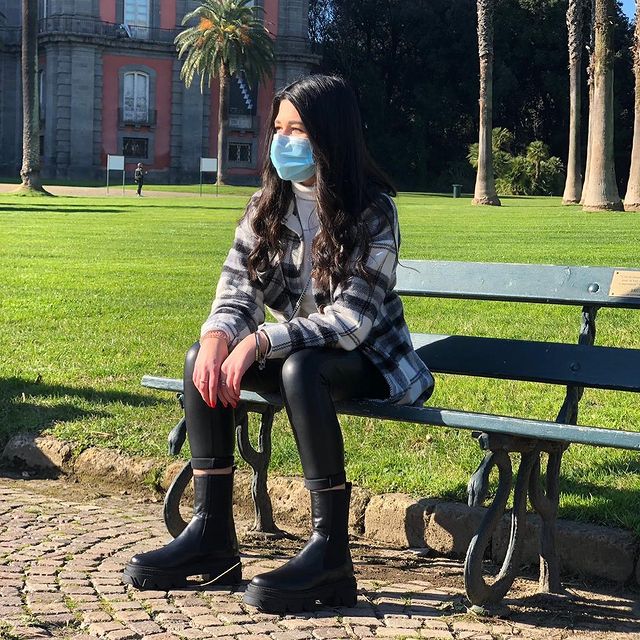 It's clear to say we are fans of combat boots. They are more versatile than we could have ever imagined in the past, never to be limited to punk or gothic styles again. We can now pair them with rompers, dresses, and even maxi skirts! So what will your style lead you to do with combat boots? Share your outfit ideas below so we can give them a try, too.