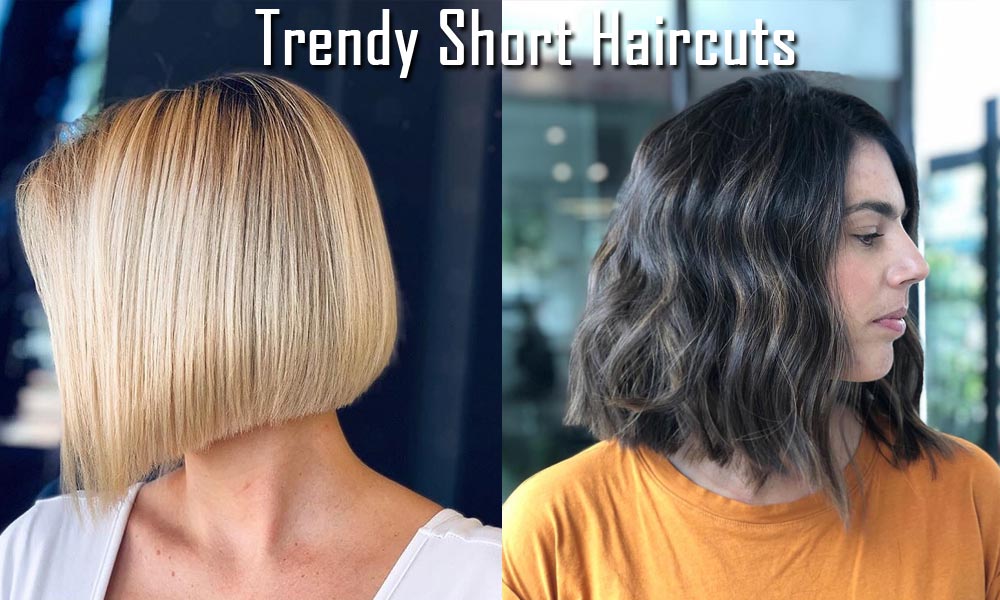 Short haircuts are low-maintenance, lightweight, and timelessly trendy. Shorter hair is quick and easy to style in the morning, and easy to keep out of your way all day long. When your hair is short, you don't have to worry about heavy locks weighing you down. If you want to try out a shorter cut for yourself, check out these 10 ultra-trendy short haircuts for women.
These 10 diverse short haircuts include many different types of short cuts, from pixies to bobs and everything in between. They are ultra-trendy, and each of these cuts has its own unique style in order to match a wider variety of women's needs and preferences for their hair. These 10 short haircuts incorporate many different colors–both natural and unnatural–hair lengths, hair types, and face shapes in order to offer viable style options for as many women as possible.
1. Messy Red Chin-Length Bob with Deep Side Part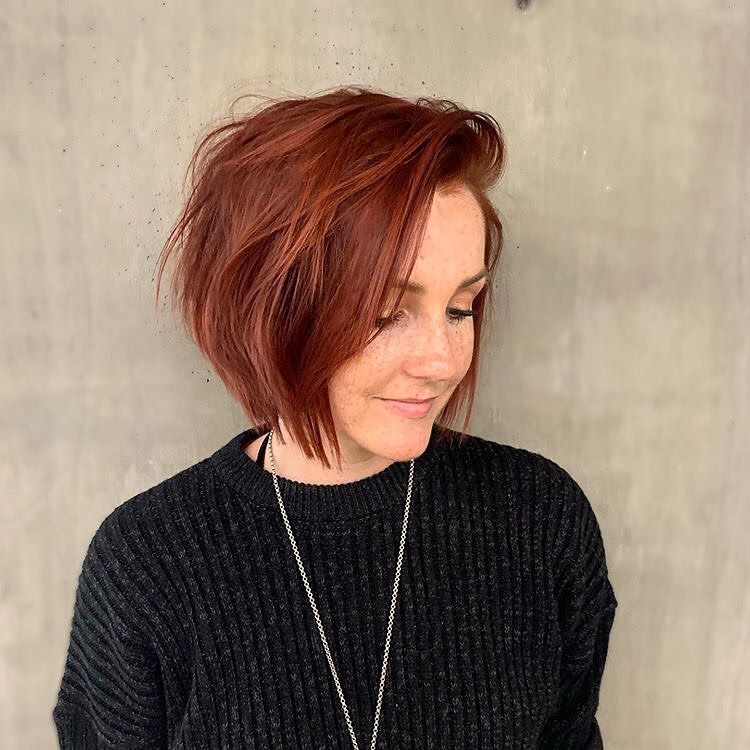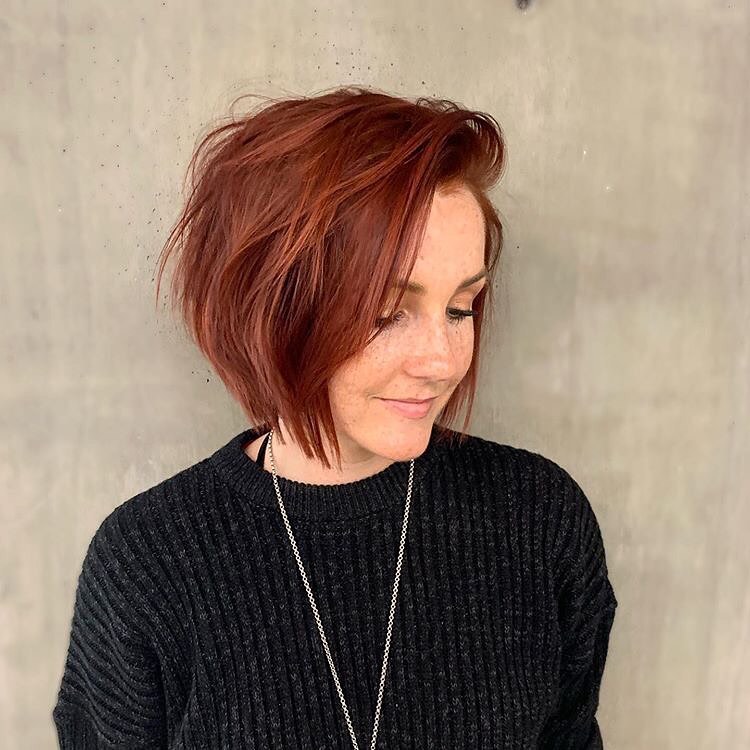 Fake ginger hair can be tough to pull off, but this chin-length bob shows just how gorgeous unnatural red hair can be. This messy, orange-red chin-length bob is bright, fiery, and endlessly eye-catching. It features a deep side part that adds volume and an edgy finish to this bob while ensuring that it doesn't fall flat.
A fiery orange-red all-over color adds brightness to this chin-length bob. Lighter, brighter auburn accents add a luminous, multi-dimensional finish to this flattering short hair look.
2. Platinum Blonde A-Line Chin-Length Bob with Lowlights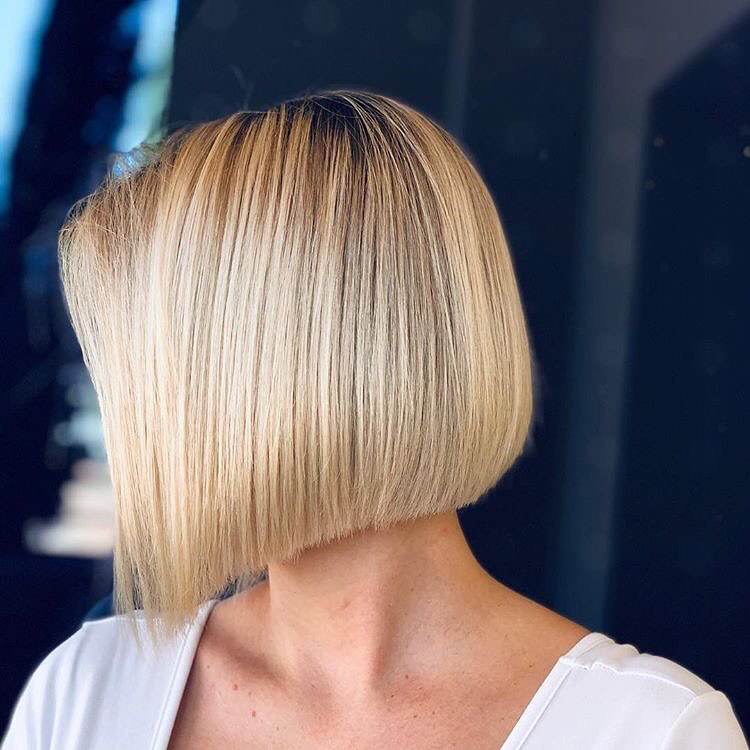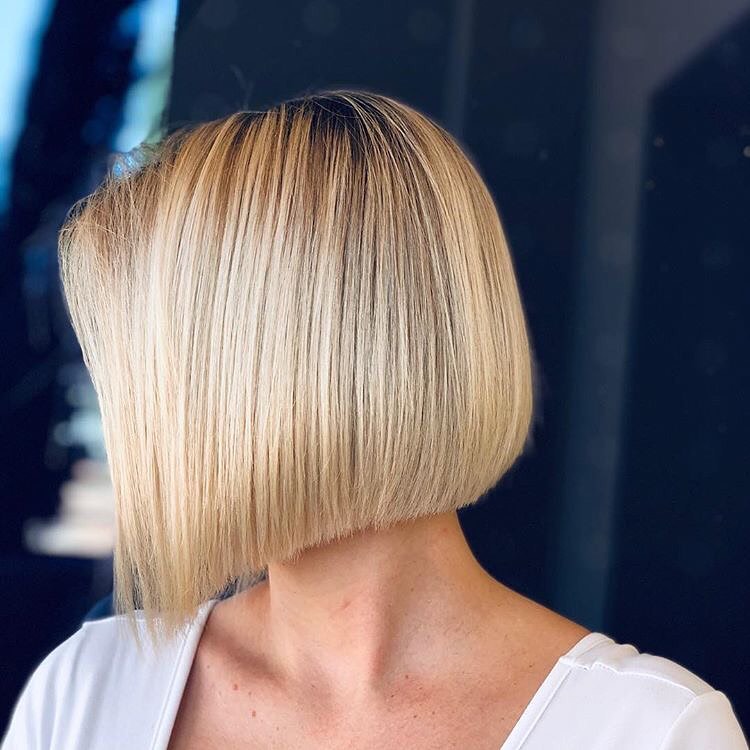 This platinum blonde A-line chin-length bob features sharp angled layers that extend from the nape of your neck in back to an inch or two above your shoulders in front.
Brunette lowlights add a natural-looking finish to this hair look. A pin-straight style gives this gorgeous chin-length bob a smooth, sleek, and elegant finishing touch.
3. Soft Wavy Blonde Shoulder-Length Bob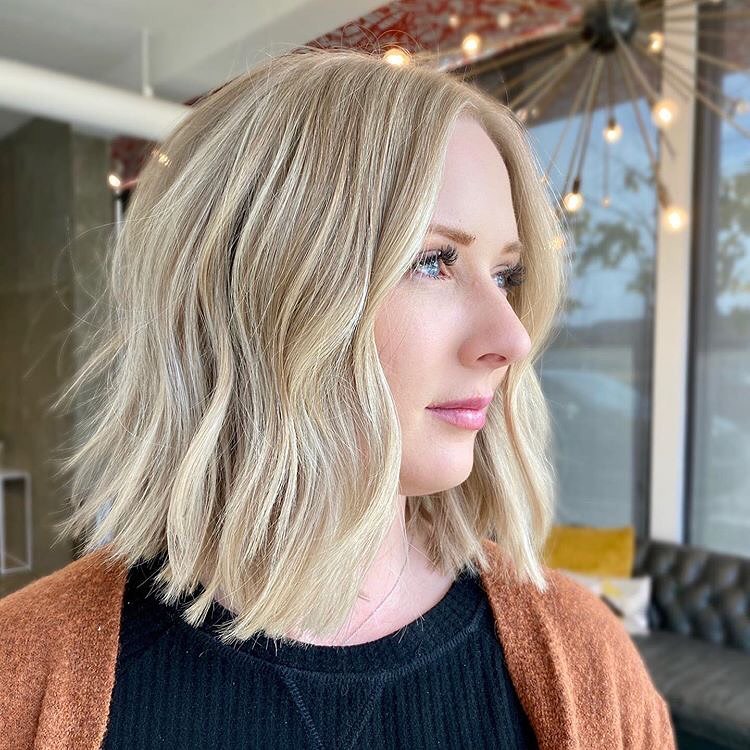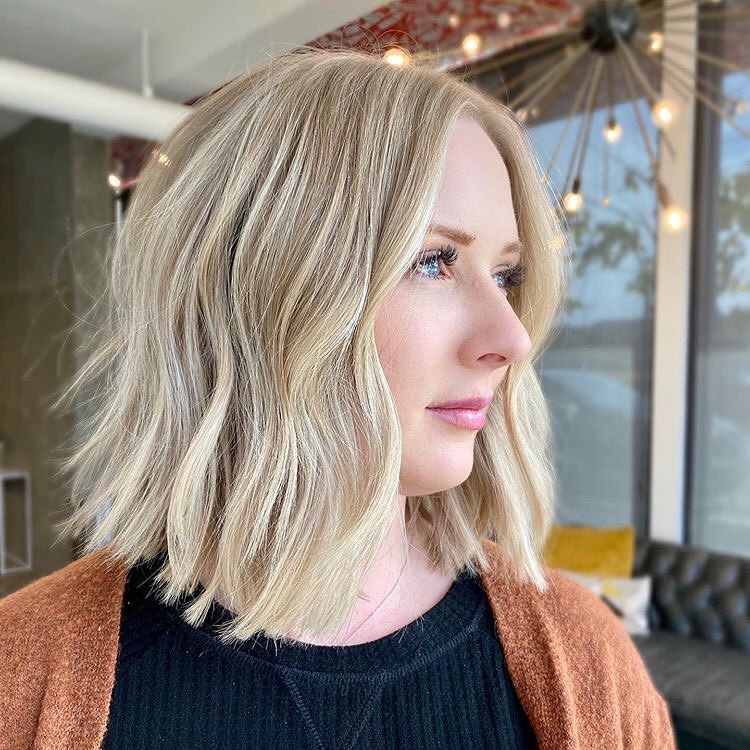 This blonde shoulder-length bob features an all-over dirty blonde color that gives it a bright, luminous finish. Its blunt, shoulder-length ends are flattering for a wide variety of face shapes.
Soft waves give a gentle, relaxed, and carefree finish to this shoulder-length blonde bob.
4. Shoulder-Length Rose Gold Bob with Deep Side Part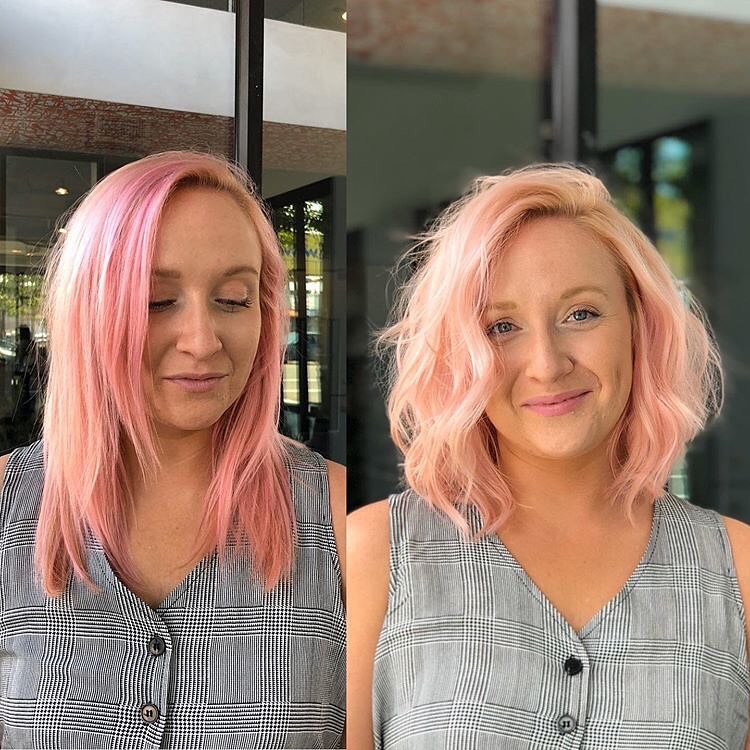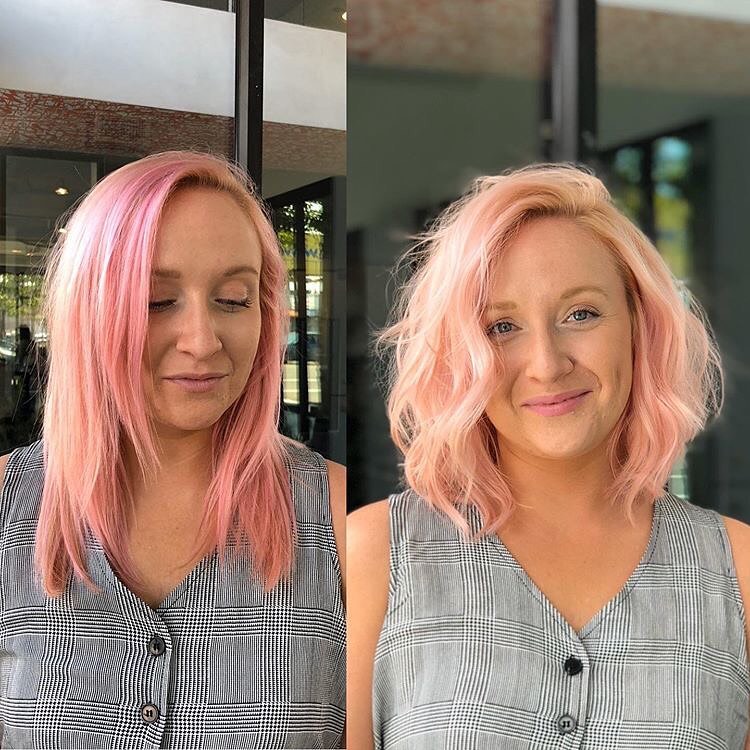 Rose gold is currently one of the top trending hair colors in the world of women's hair and fashion. This beautiful shoulder-length rose gold bob pulls off the rose gold hair color trend with amazing results.
Its all-over rose gold color is effortlessly eye-catching but subtle enough to avoid stealing the spotlight away from your look as a whole. It also features a deep side part that adds volume and an edgy, trendy finish to this hair look.
5. Subtle Chin-Length A-Line Blonde Bob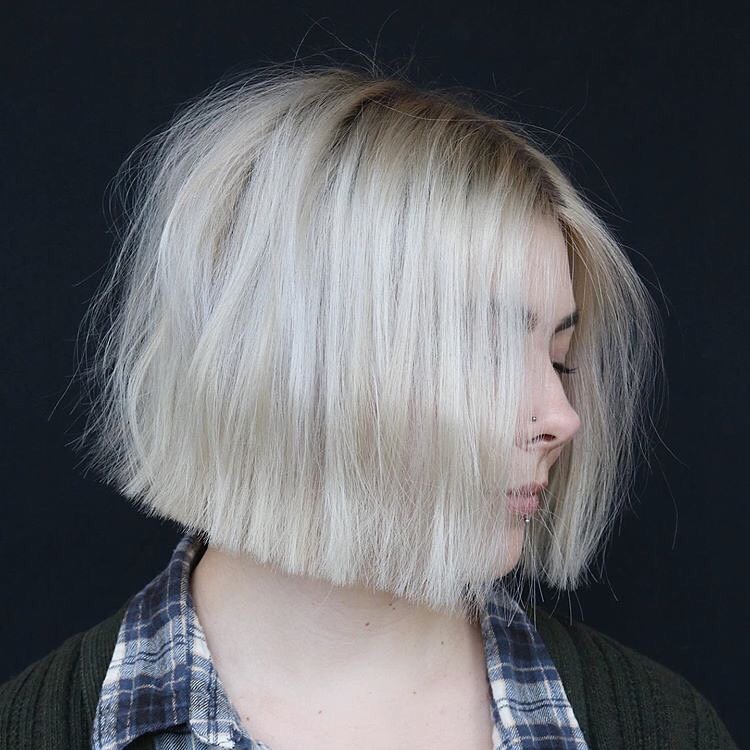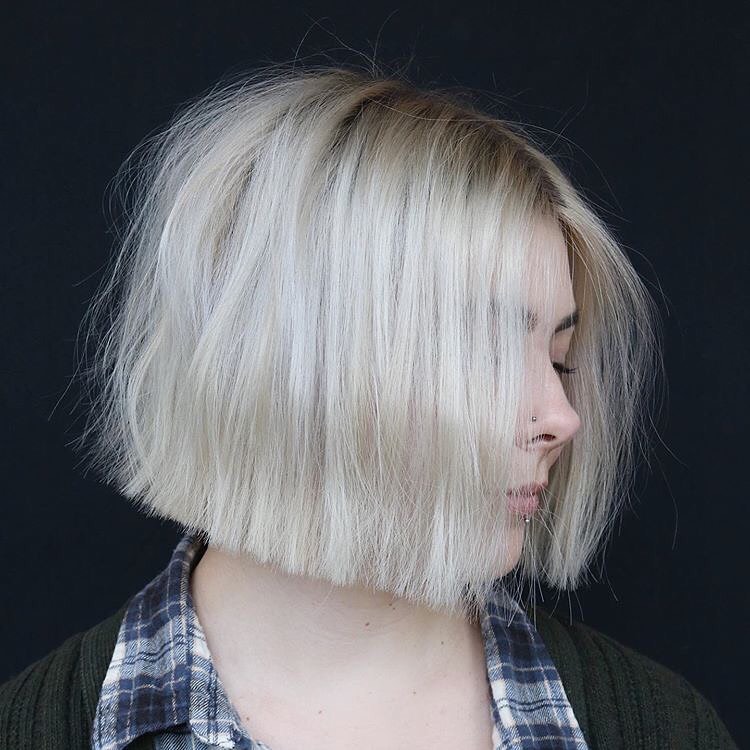 Subtle, A-line bobs that are almost blunt bobs but feature subtly angled layers are all the rage right now. These subtle A-line bobs like the one you see in the picture above are timelessly trendy and transcend the fleeting classic A-line bob fad that goes in and out of fashion.
This chin-length bob features an all-over bright blonde color and blunt layers that are subtly angled into an A-line shape. This A-line shape follows your jawline to draw more attention to and flatter your facial features.
6. Blunt Brunette Chin-Length Bob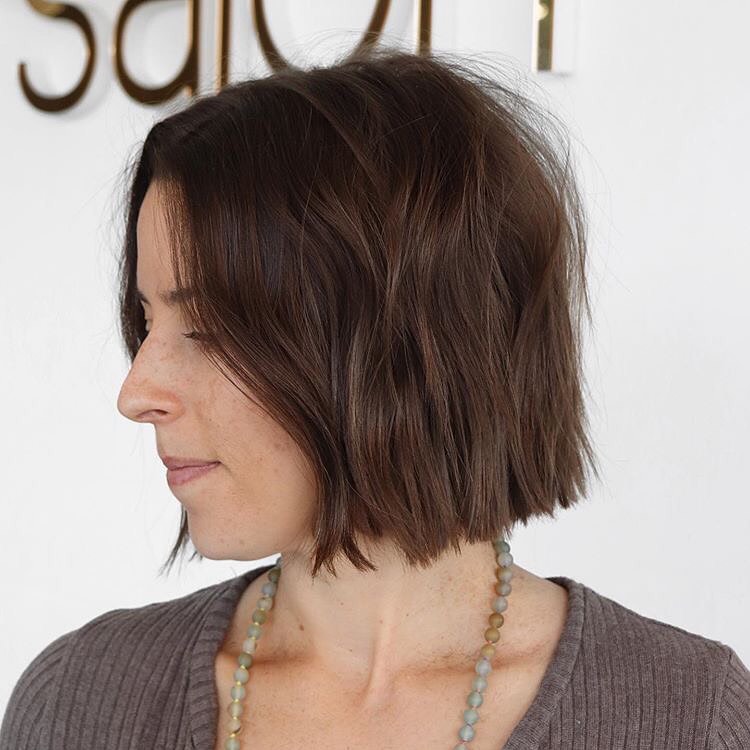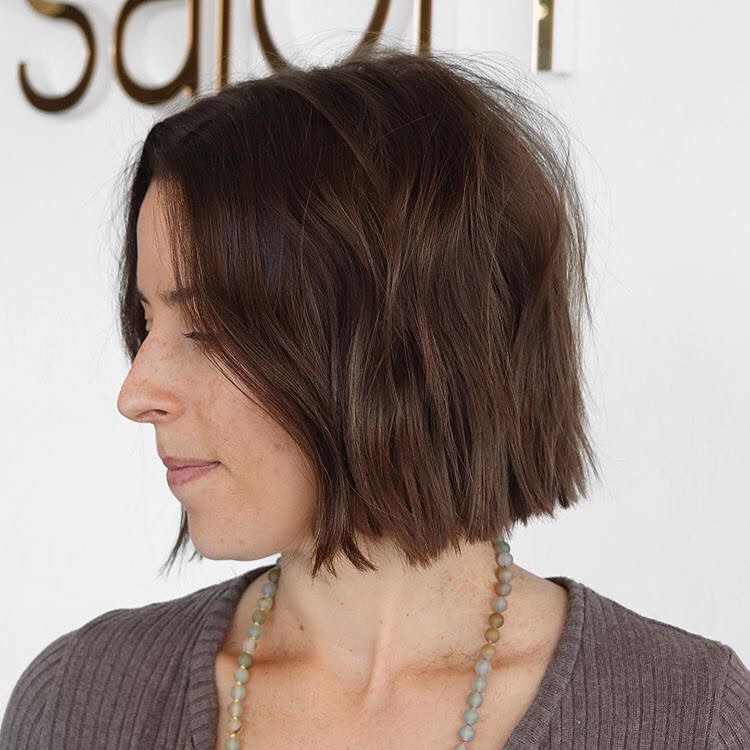 Blunt bobs are currently one of the top trends in the world of women's hair and fashion–and this blunt chin-length bob is no exception.
This no-nonsense chin-length bob is a simplistic style that is especially flattering for narrow faces. A messy-on-purpose style breaks up the blunt layers of this bob to add balance and a streamlined finish to this cut.
7. Curly Platinum Blonde Chin-Length Bob with Subtle A-Line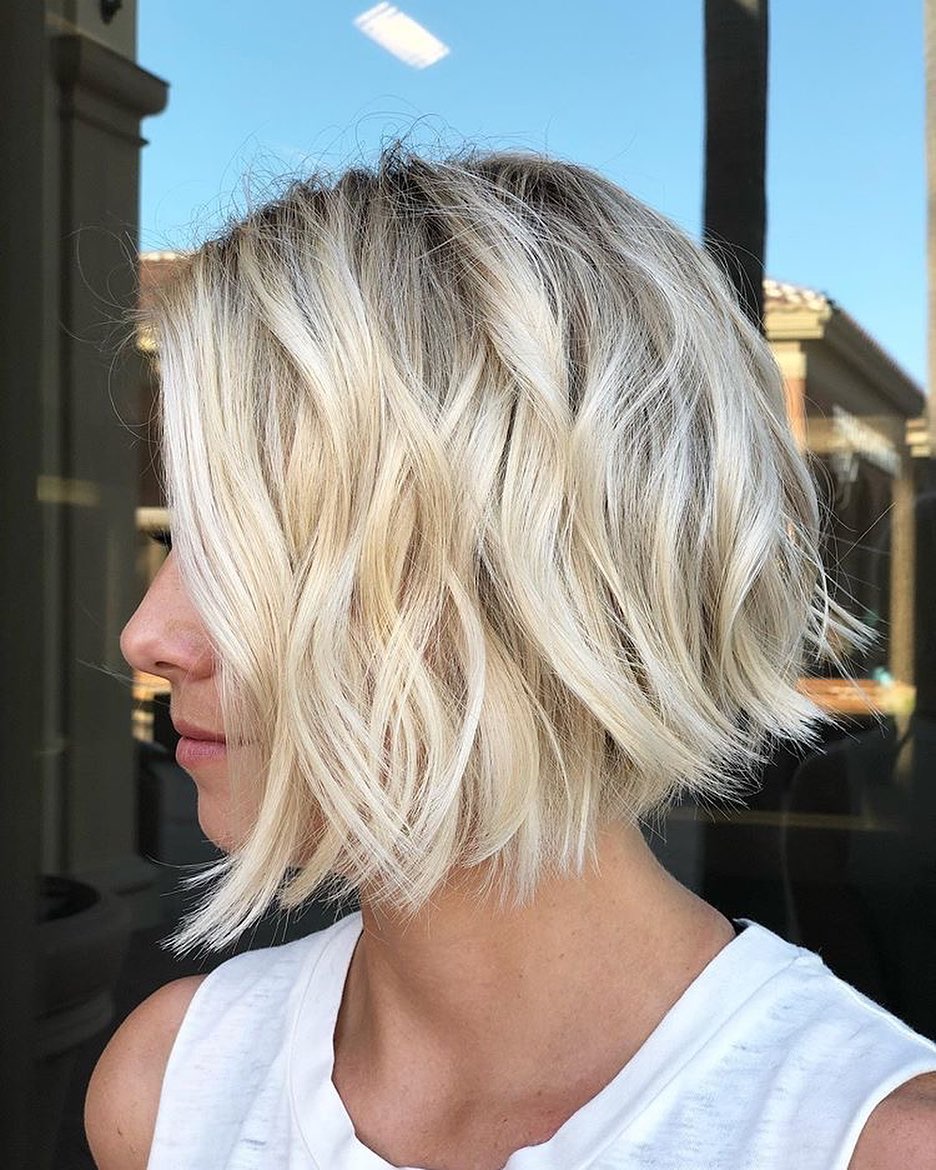 Creating curls in a chin-length bob can be tough, but this curly platinum blonde chin-length bob proves that it is in fact possible to pull off curls in a short cut like this one.
This chin-length bob features an all-over platinum blonde color that brightens up this hair look. Subtly angled layers create a gentle A-line shape that flatters your jawline and facial features without looking overly harsh. Soft waves add a carefree finish to this hair look.
8. Curly Classic Brunette Pixie Cut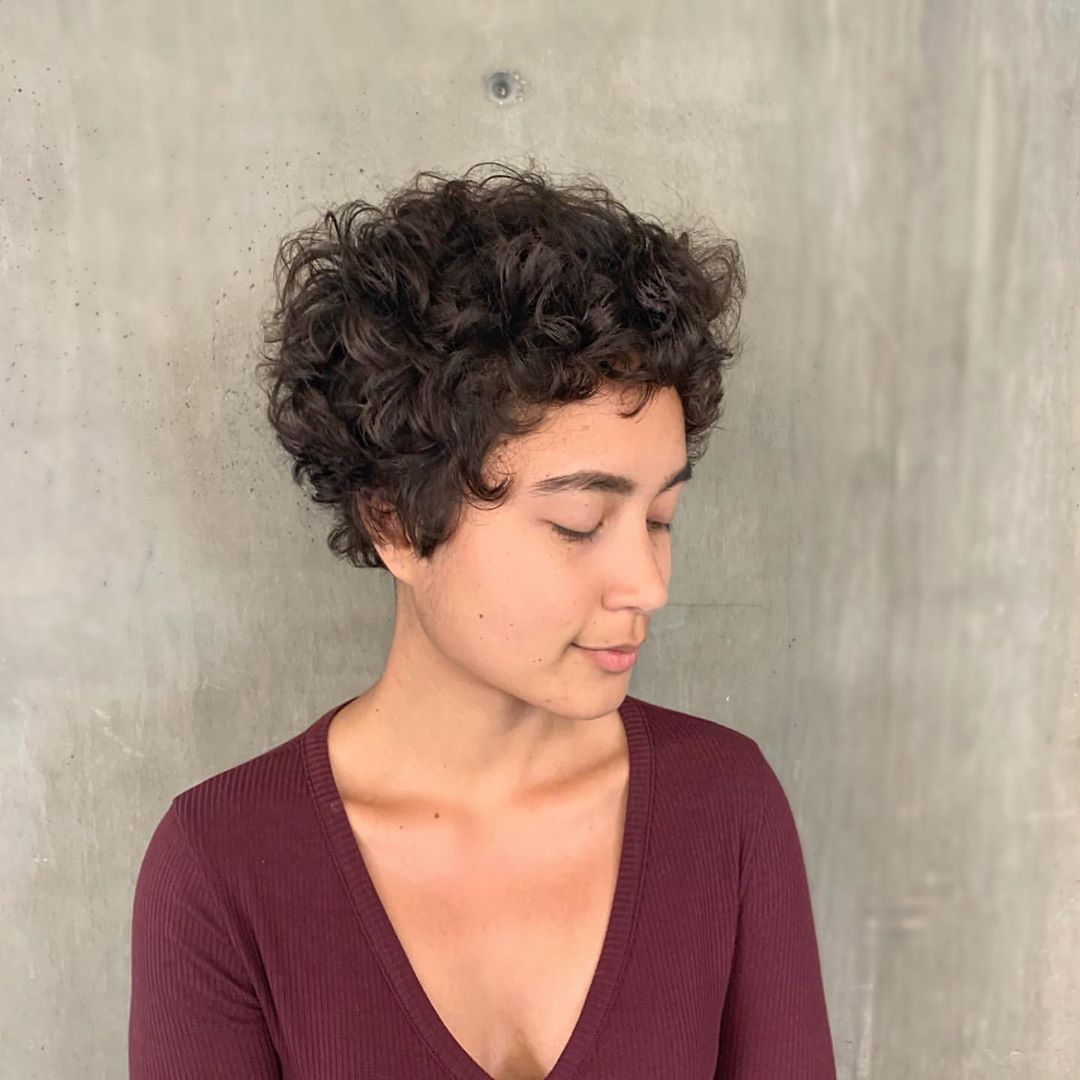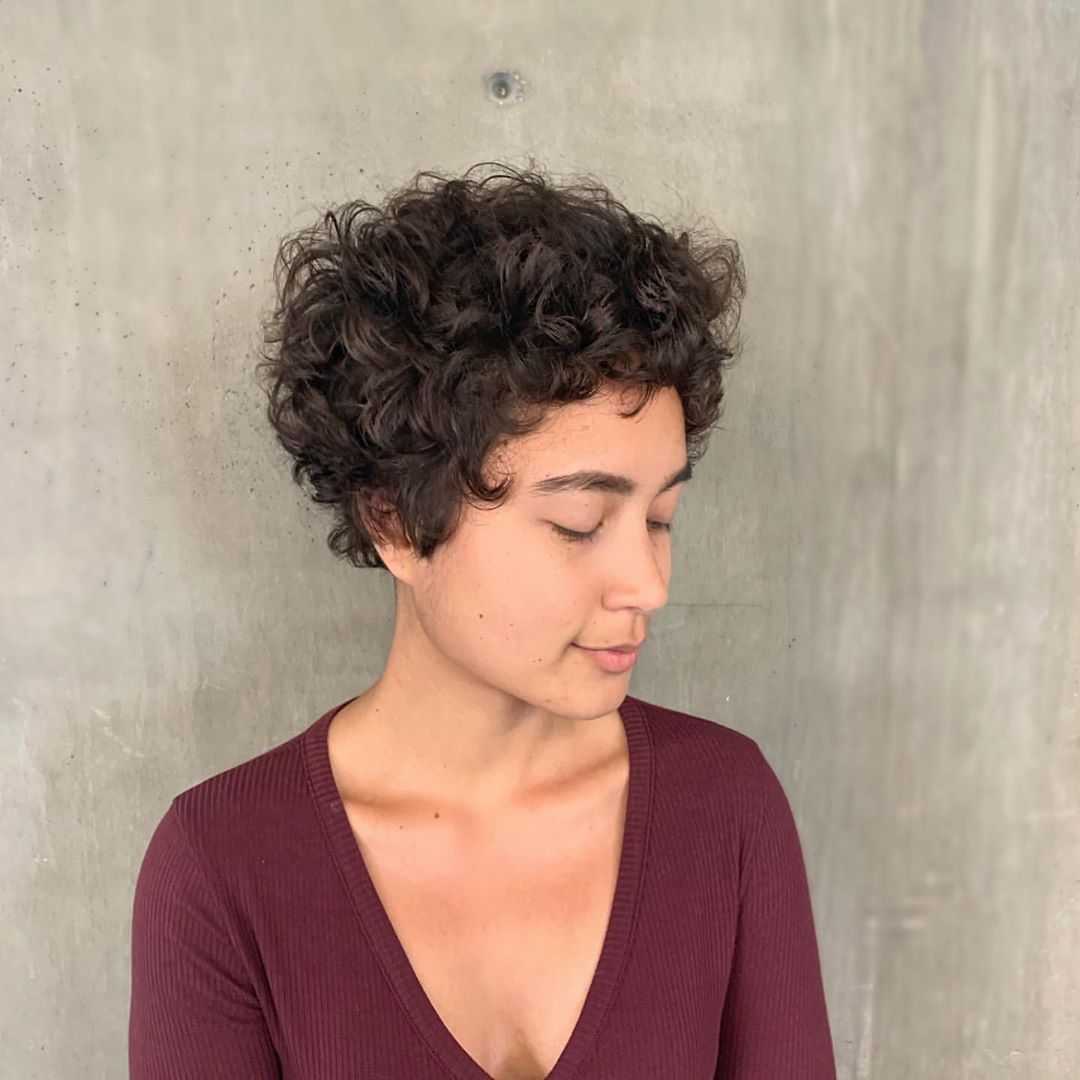 It's a myth that you can't pull off a pixie cut if you have curly hair. As you can see from the picture above, you can rock a classic pixie cut if your hair type is naturally curly.
This pixie cut puts a twist on a classic pixie cut with its all-over curly style. The shape of this classic pixie cut gently frames your face and flatters your features, maintaining plenty of volume without being overly poofy or frizzy.
9. Subtle Wavy Shoulder-Length A-Line Brunette Bob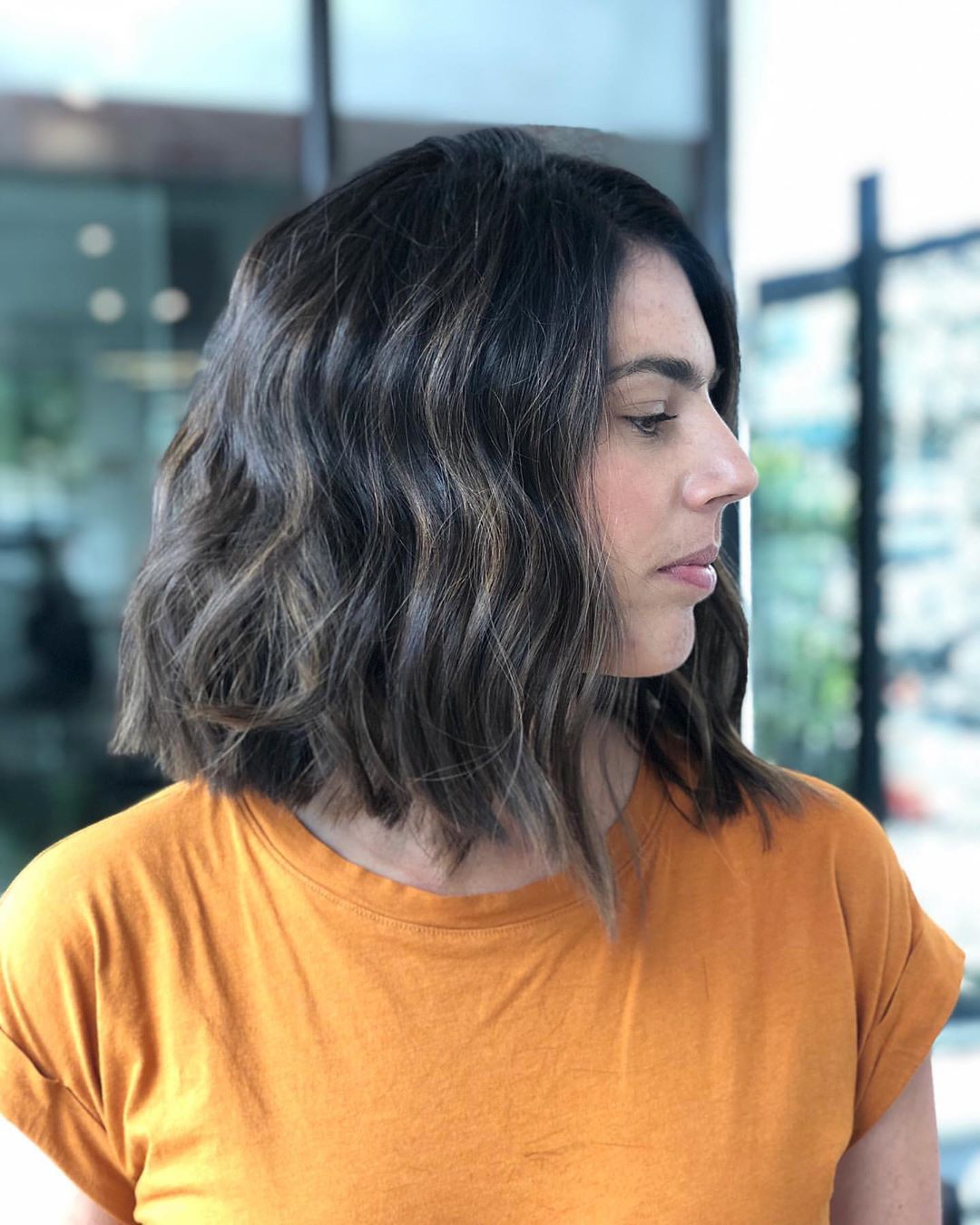 This shoulder-length A-line brunette bob features an all-over brunette color and subtle soft waves that give it a lighthearted, carefree finishing touch.
In the back, the layers of this brunette bob are cut bluntly. However, this cut also features subtly angled layers in front that extend an inch or two past your shoulders. These angled layers add dimension to this cut and effortlessly flatter your jawline and facial features.
10. Blonde Pixie Cut with Long Side-Swept Bangs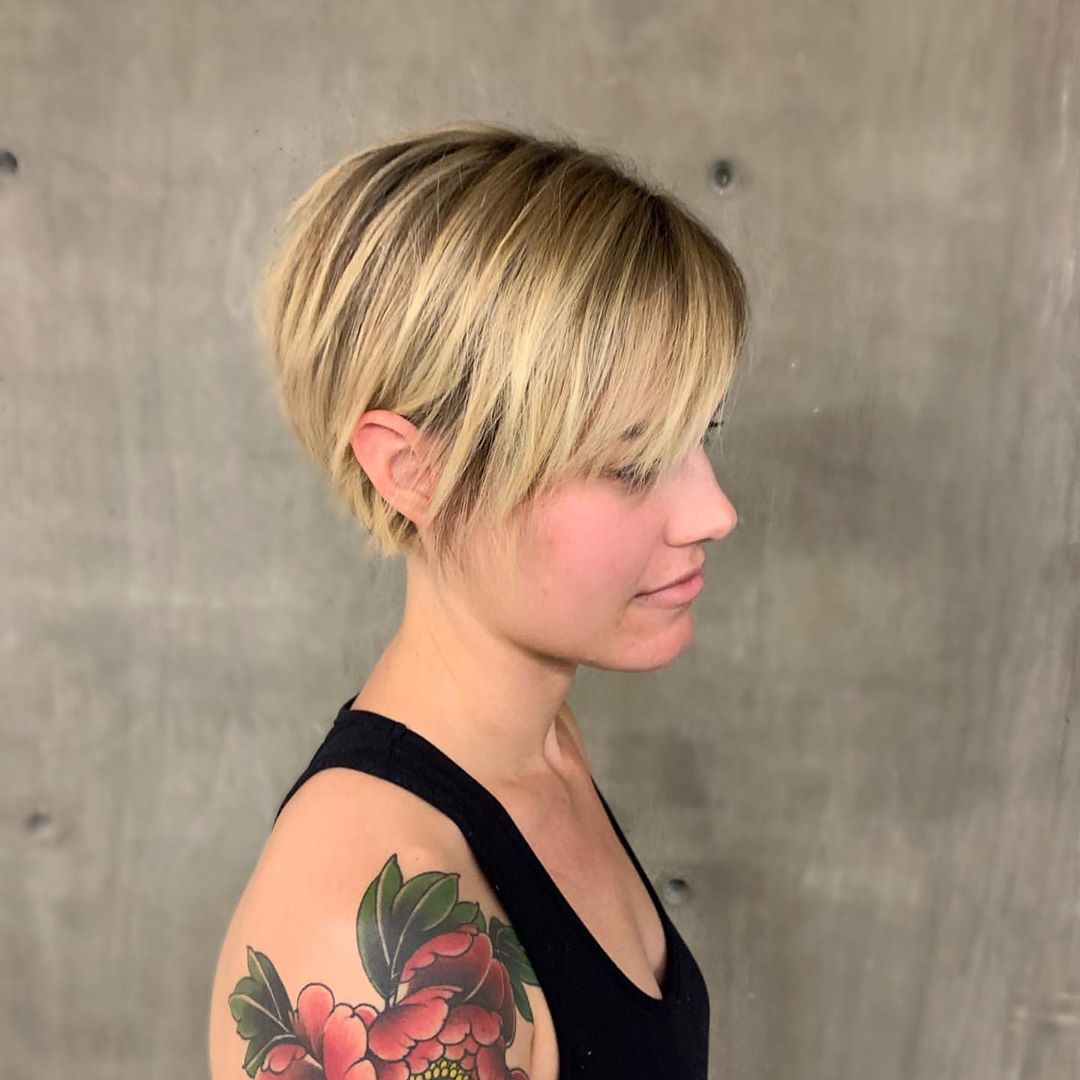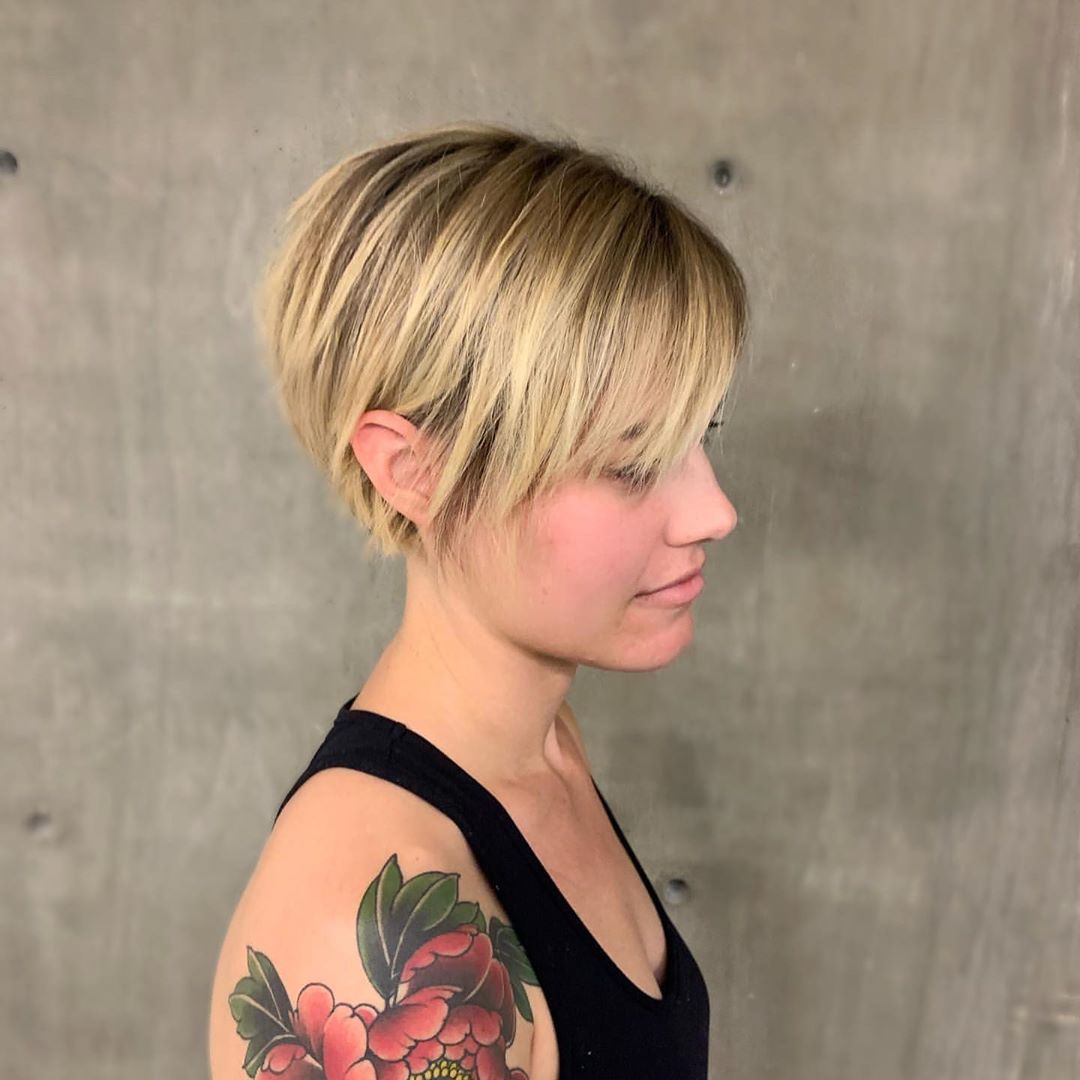 This dirty blonde pixie cut looks completely natural with its piece-y layers and natural blonde balayage.
Longer layers in front comprise the side-swept bangs of this classic blonde pixie cut, which offer you more styling options for this cut.
Styles: RINSE SALON

Address: 4201 30th St. #100 San Diego, CA 92104
Phone: (619) 677-2078