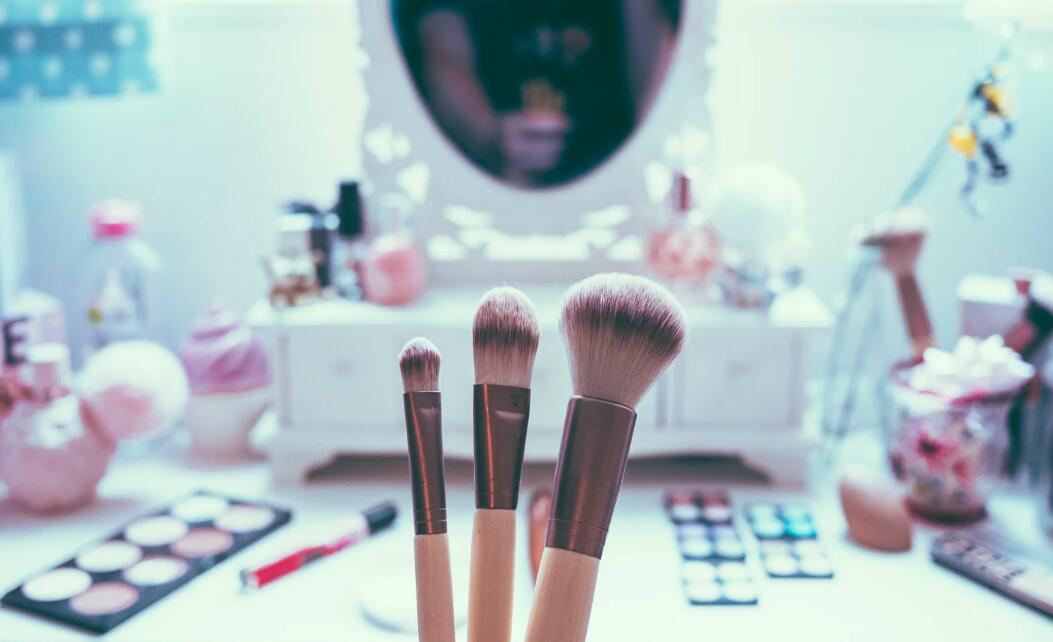 A thorough, time-tested and perfected beauty routine is a vital part of daily life for most style-conscious women. Many women can't imagine heading to work or lunch with friends without a flawless face of makeup. If you have a long-ingrained habit of applying three different serums to your hair before you leave the bathroom after a shower, you're not alone. After years of painstakingly cultivating the ideal personalized routine, your beauty habits become a part of who you are and an indispensable part of your life.
Unfortunately, the price of beauty products and maintenance can add up to an astronomical expense that quickly eats away at your paycheck and potential savings. From regular haircuts and colors, hair products, makeup that needs to be consistently replaced, pedicures, acrylic fills, and more, the cost of beauty adds up way faster than you think. If you find yourself now unable to. comfortably finance the price of your beauty routine or just want to be able to save a larger chunk of your income, paring down your beauty budget is entirely possible. You don't have to worry about giving up the beauty habits that are important to you. Contrary to popular belief, budgeting your beauty doesn't have to equal sacrifice and leads to big savings.
1. Think Before Buying Upmarket
Most women with a passion for makeup and beauty think of stores like Sephora and Ulta as the Holy Grails of makeup retail. These stores primarily stock products from upmarket beauty brands ranging from Urban Decay to NARS to Marc Jacobs. Most women who buy their makeup products from these stores quickly find their to-die-for favorites from pricey brands and end up paying upwards of $20 to $40 (or much more) on every product they buy.
The phrase "You get what you pay for" is applicable in many cases. When it comes to foundation, concealer, and eyeliner, for example, you're likely to notice a big difference in quality between products from drugstore versus upmarket brands. However, this rule is not the case for all makeup products. When you start buying some of your makeup from Sephora or Ulta, it's easy to get in the habit of shopping for makeup only in these stores. This habit becomes dangerous and unnecessarily expensive when you start picking up $35 YSL mascara when you could most definitely find an indistinguishable $8 dupe at your local drugstore. Make sure you always consider all of your options before buying upmarket beauty products. Never buy products just for their brand name; the BECCA label on your highlighter won't show when it's actually on your face anyway.
2. Master Prep and Setting
If you master the art of prepping and setting your makeup well, you can save a significant amount of money on the rest of your makeup products. Invest in a high-quality pre-makeup moisturizer, primer, setting spray, and setting powder.
Always use primer before you apply any makeup whether it's foundation or eyeliner. Set each layer of your makeup with setting powder. Spray your entire face generously with setting spray as the last step in your routine. You'll be surprised at how much longer drugstore makeup products last when you prep your skin for them and set them well.
3. Hide Grow-Outs
One of the most expensive parts of many women's beauty routines is hair and nail maintenance. For women who regularly color their hair and have acrylic or gel nails, monthly trips to the salon can cost upwards of $100 and biweekly nail fills cost $30 or more. That means it's plausible to spend $150 to $200 or more on hair and nail maintenance every single month. That adds up to more than $2000 per year.
You don't have to completely stop getting your hair and nails done in order to save some money. Just try to stretch the time between your appointments. Choose a light or neutral nail polish color that is closer to the natural color of your nails. It will be less obvious when your nail beds start to grow out. Ask your hair stylist to transition your dye color closer to your natural hair color near your roots. If your roots are gray, invest in a root concealer spray to use in between appointments. If you get your hair colored every eight weeks and your nails filled every four weeks, you can save up to $1000 per year on beauty maintenance.
4. DIY Your Skin and Hair Care
You don't have to keep spending $50 or more on exorbitantly priced skin and hair care products. You can keep your hair health and your skin soft and smooth by making equivalent DIY versions of these products from the comfort of your own home.
It's easy to find recipes for skin and hair care solutions online. You can find recipes for facials, hair masks, exfoliating scrubs, moisturizers, and more with just a few Google searches. Most of these recipes only require ingredients you probably already have in your kitchen or medicine cabinet. Not only are these recipes way cheaper to make than buying equivalent products from the store, they're also fun to make and yield fresh, raw products with zero harsh chemicals.
5. Choose Your Luxuries
If you get a pedicure every two weeks like clockwork, that treatment quickly becomes just another ho-hum part of your daily routine. By cutting back slightly on the frequency of the luxury treatments you indulge in, like facials and massages, you'll enjoy these treatments more.
Try to limit yourself to one expendable luxury treatment per month. Rotate between massages, facials, pedicures, etc. each month. Fill in the gaps yourself with DIY facials and at-home pedicures.
6. Whiten Smarter
Everyone wants pearly white teeth. The look of your smile makes a big difference in your overall appearance. Unfortunately, at-home teeth whitening trays can cost multiple hundreds of dollars.
Try buying boxed teeth whitening kits from your local drugstore instead. These kits, which usually include whitening strips, only cost about $20 to $50 and are usually just as effective as professional bleaching trays. Plus, they're less harsh on your teeth and are less likely to cause painful sensitivity issue.
7. Banish Breakouts at Home
Breakouts are an annoying inevitability. Buying professional acne medication from the drugstore or pharmacy to remedy your breakouts can be extremely expensive.
Try at-home remedies instead. Rubbing hydrogen peroxide, lemon juice, or tea tree oil on your breakouts are often just as effective for mild, infrequent acne as store-bought medications. Plus, they're available at a small fraction of the cost.
Saving money while maintaining a top-notch beauty routine stress-free is basically the definition of having your cake and eating it, too. Lift some major financial stress off yourself by staying conscious about how you spend your beauty budget and incorporating the easy money-saving tips in this post (Her Style Code) into your beauty routine wherever you can.