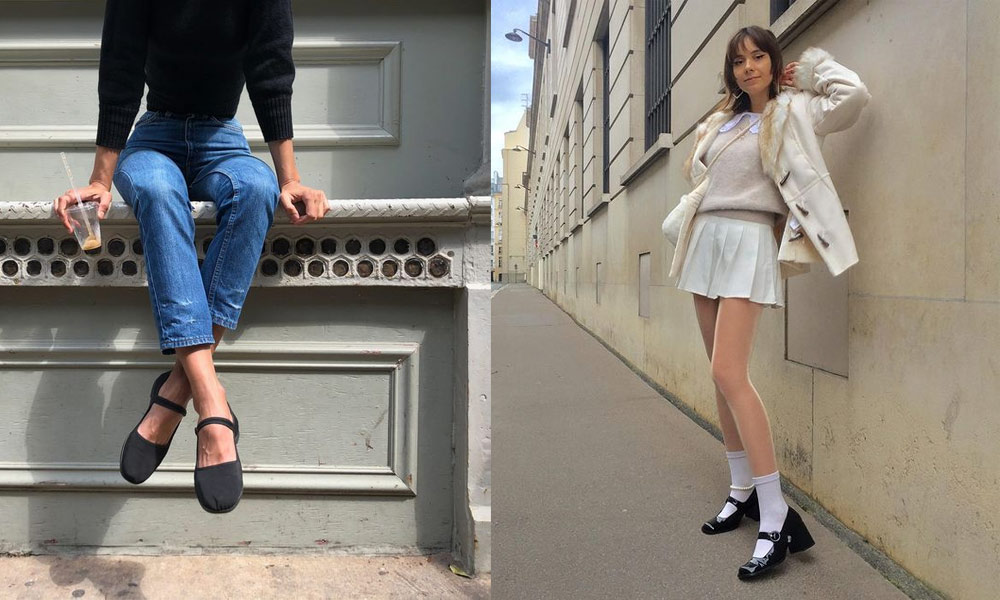 If you've seen Bridgerton from Netflix, you'll no doubt have noticed the cute Mary Jane shoes worn by the girls and women as part of their vintage attire. And although Mary Janes are never really out of fashion, their appearance on Bridgerton has really boosted their popularity with fashionable shoe designers.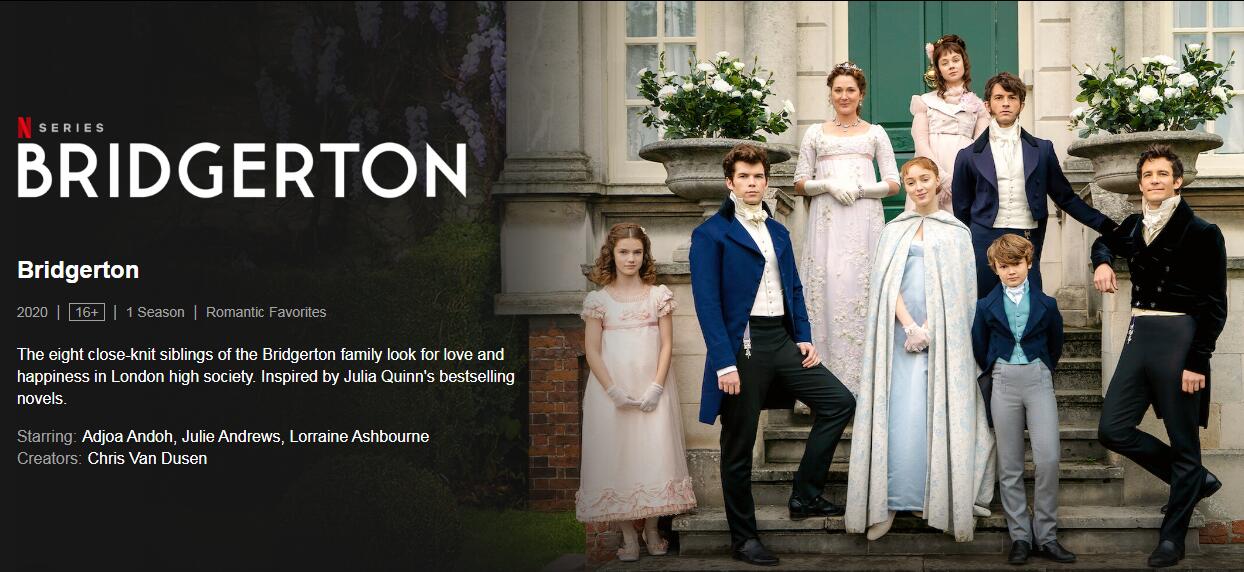 And that was obvious in the shoe choices of high-fashion fans leaving the most prestigious fashion shows earlier on this year!
What are Mary Jane shoes?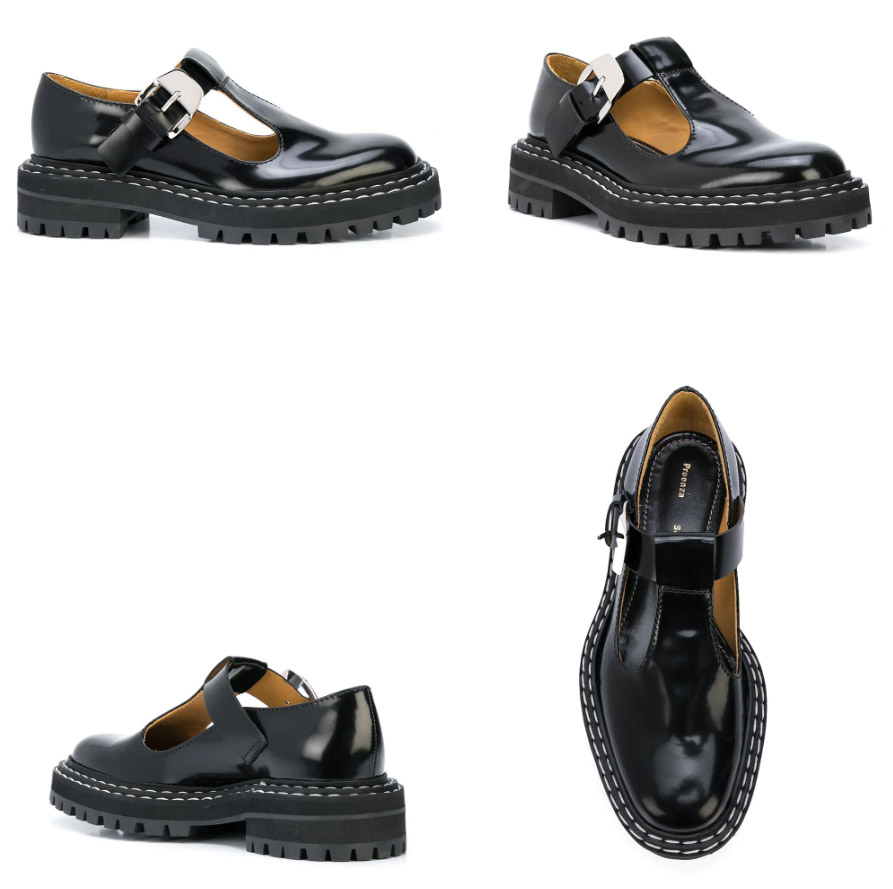 If you're not familiar with the name, Mary Janes, they are a simple, flat ballerina shoe, which has a strap across the top of the foot. Originally, Mary Janes were popular shoes for schoolgirls, also known as 'sandals', as opposed to 'lace-up' shoes in the U.K.
However, the Mary Jane shoe has evolved into many different and ultra-stylish versions of a perennially comfortable and popular women's fashion shoe.
New Mary Jane designs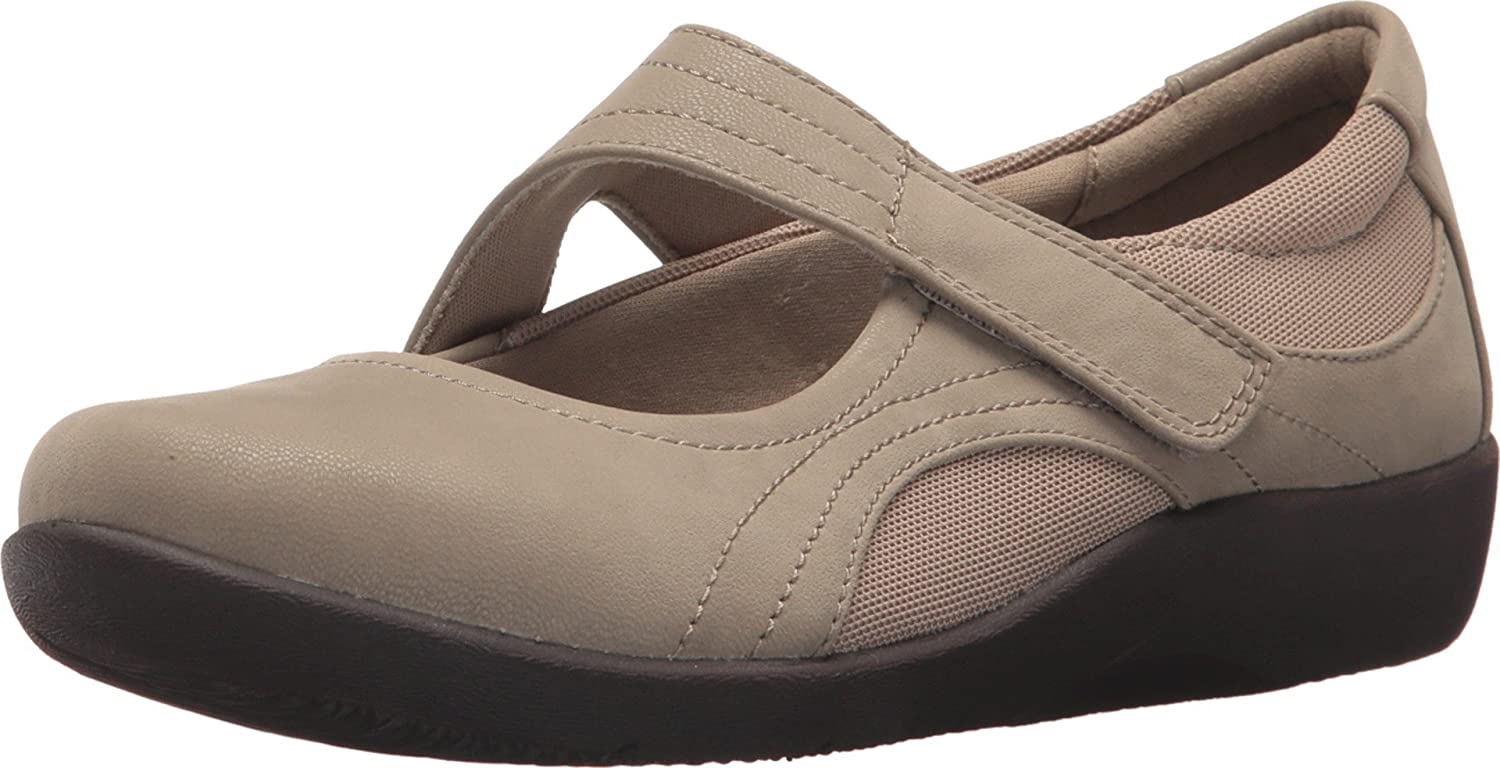 CLARKS Women's Sillian Bella Mary Jane Flat
And this year's range is the widest we've ever seen, so you can now get Mary Jane's to suit all of the classic and alternative fashion styles and latest trends!
So whether you're rocking red tartan pants, quilted jackets, wide-leg jeans, neo-grunge, punk, rockabilly, sophisticated or glittery party shoes, there's a fabulous pair of Mary Jane's to complete your stylish look!
Mary Janes with boot-cut & straight-leg jeans
As some Mary Janes can have very thick soles, they look great with boot-cut and straight-leg jeans. If you team heavy looking shoes with tight jeans or capri-pants, they tend to make your feet appear large and out of proportion with your legs.
Wear black or dark-blue Mary Janes to blend in better with black or dark denim pants and make your legs look longer. And add a brightly colored and/or patterned top or graphic tee-shirt to liven up the top-half of your outfit.
Mary Janes with flares, bell-bottoms & wide leg jeans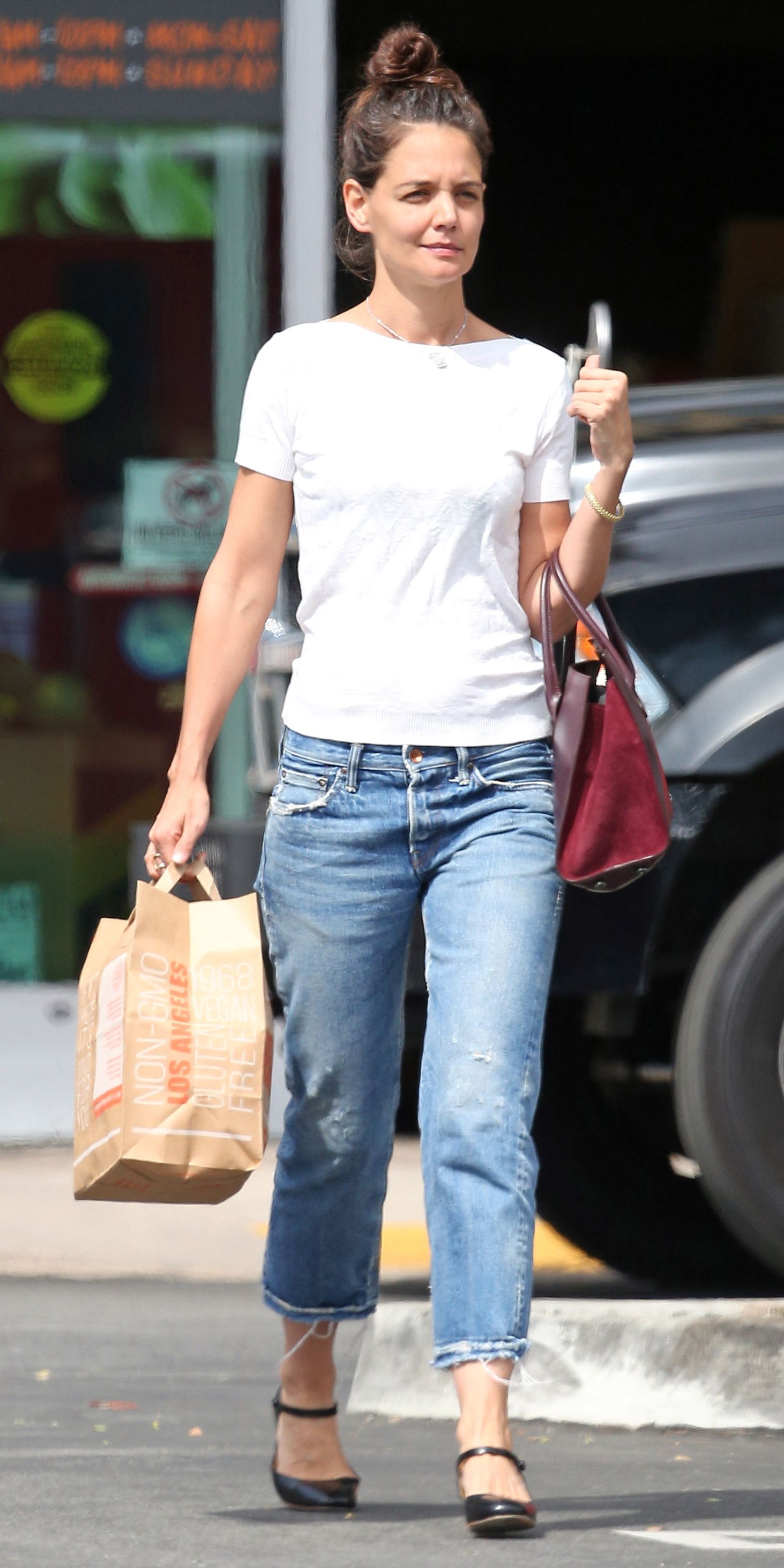 Wedges look great with flares, bell-bottoms, wide-leg jeans and skinny jeans and pants. And along with block heels and platform Mary Janes, wedges are the recommended heel type to wear with flared and bell-bottom pants. If you've worn these pant styles in the past, you'll probably already know that a thin, high heel can easily get snagged on the inside hem as you descend steps and can cause a forward fall.
So stick to thick-heeled Mary Janes when wearing any jeans that are wide at the calf and ankle.
Formal flat Mary Janes for fitted pants
Curves & Pods® shoes have produced some fantastic flat Mary Jane styles, like Forward to wear with relaxed-fit pants on casual occasions. And they are classy leather, slip-on shoes that are extremely comfy owing to the high quality materials and their unique, removable foot-bed.
For a more formal shoe, take a look at Curves & Pods® style, Uncommon, which has a heel perfectly gauged to look great with fitted pants that end above the ankle. With a cute buckle detail, this model offers chic styling with dependable comfort.
Mary Janes with dresses & skirts
Now that Mary Janes are made for sophisticated women, rather than schoolgirls, they have every type of heel available. And the variety of heels and styles, makes MJ's a fabulously trendy choice to set-off your legs when wearing dresses and skirts. For example, Mary Jane's with a heel to suit your height look super with longer pencil skirts and help to make your overall silhouette longer.
And they also look fun and flirty with a flouncy above-the-knee skirt. Block heel Mary Janes match perfectly with almost any clothes, including with black tights and a dark dress for an evening date. One of our favorites is the red Mary Jane shoe from Miu Miu with a high, block heel, which is decorated with crystal embellishments on the heel.
Can I wear Mary Jane's with shorts?
To get a chic look, it's best to wear Mary Jane dress shoes, with smart-casual shorts rather than anything made of denim, ripped or too short. Make sure your shorts are fitted and come down to about two or three inches above the knee. You can wear a small, block heel or flat Mary Janes, like the Ta Dah model from Curves & Pods®.
This model has trendy perforations and a pewter metal buckle plus lovely stitching detail and shape on the upper for a fabulously contemporary look. And their colors are a super-attractive, steel-gray, tan, navy and black, so you can wear them with the many new garments and handbags in gray and tan.
Mary Jane mules for office wear
Another very popular iteration of the classic Mary Jane shoe is the contemporary mule style. These have pointed or squared off toes and thin medium-high heels, and no backs. They are a fine choice for wearing with formal office wear and give you a totally modern and tasteful image.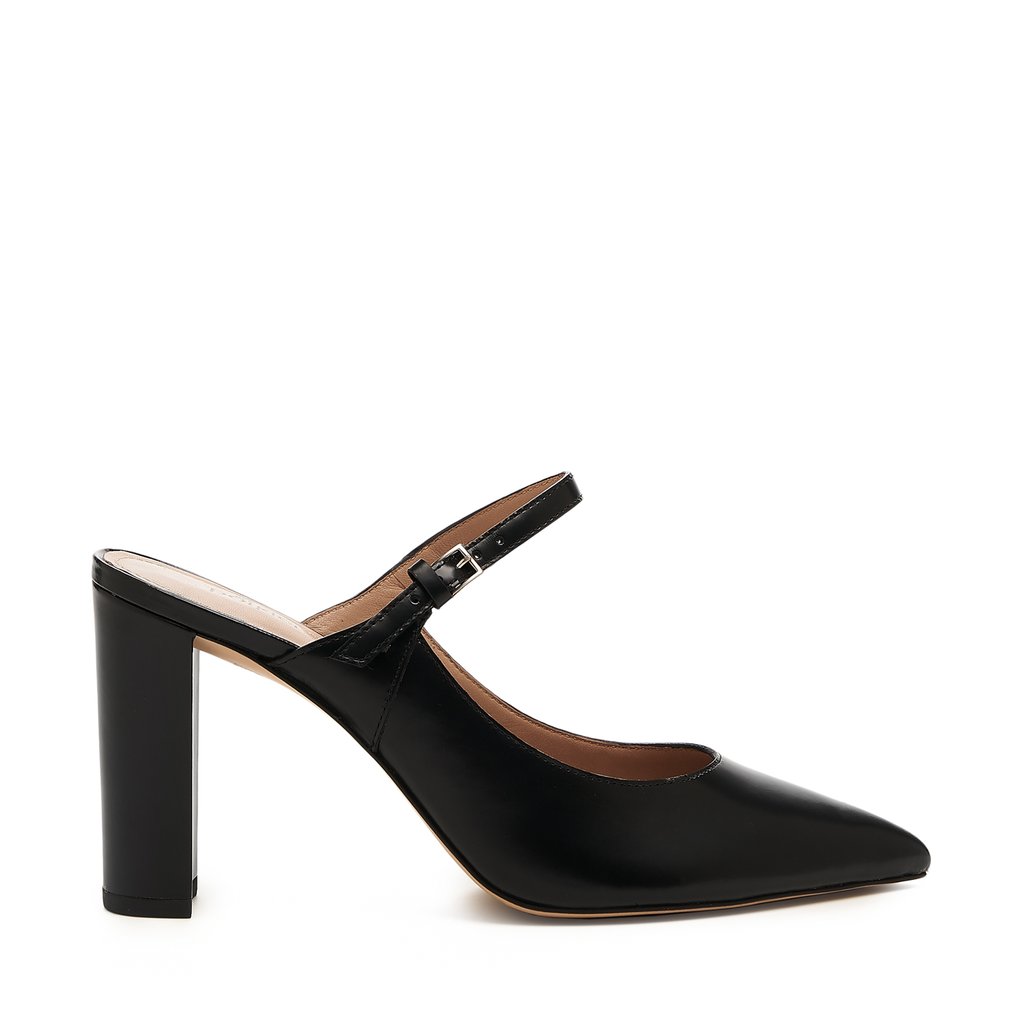 A good example is the Botkier Hannah Mary Jane Mules in smart black.
Alternative scene Mary Janes
One of the alternative scenes boosting the popularity of MJ's is the rockabilly music scene, along with punk tribes and women who enjoy Lolita fashions. And that just shows the versatility of this shoe style that has been re-designed to suit every fashion style from classic sparkly elegance to rockabilly.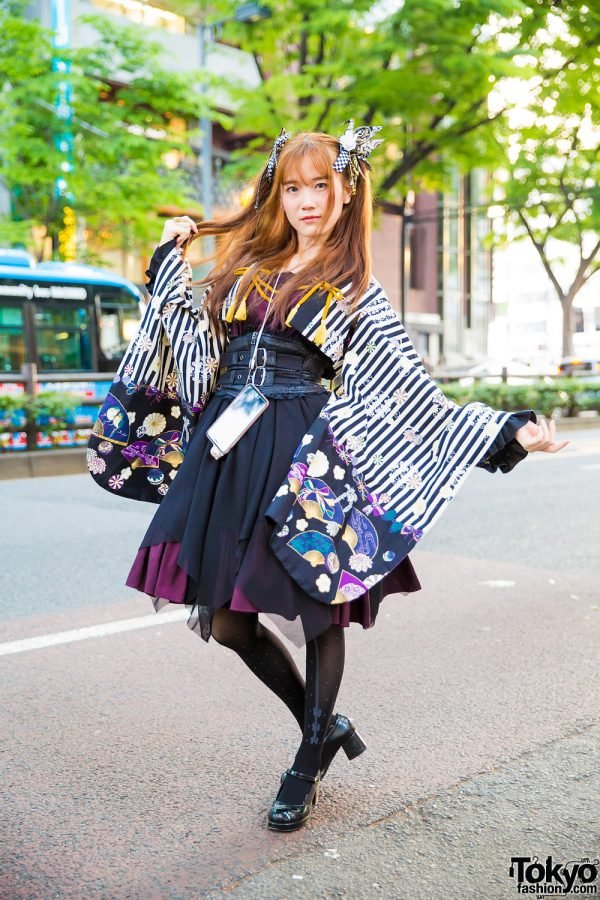 image: Modern Lolita Street Style – Atelier Boz Jumper Dress & Yumetenbo Mary Janes
For a Boho or Scene style, wear high-heeled Mary Janes from Marc Jacobs in warm, medium beige, fuzzy shearling fabric with a contrasting black toe and strap. And complement them with fancy purple tights with pink hearts stamped on to look playful and contemporary.
How to style the new Mary Janes with classic & trendy outfits
Here are a few more suggestions of fabulous Mary Janes to inspire your imagination and show the many versatile looks you can wear with these iconic shoes:-
Try modern Canary yellow summer Mary Janes with pointed toes and 3 inch, narrow heels that flare out at the bottom, with a pretty dress or skirt.
Golden-beige and khaki colors are hot this year and a sophisticated pair of MJ's in fake-snake-skin, with a stiletto heel will give any dress or skirt a polished look.
Wear brightly colored or black Mary Janes with wide white pants, a black or navy blazer, a gray top and matching gray handbag.
Wide leg midnight blue pants that finish a couple of inches above the ankle will really show off your pretty ankles and a pair of matching, flat, blue suede Mary Janes!
There's nothing as cool and chic as blue and white patterned French Provincial fabric Mary Janes! And with a trendy diagonal strap and narrow heels, you can match them with slightly cropped, Mom jeans for an incredibly hip and original look. Look for them in the Carolina Herrera spring collection.
Or go the other way with bright pink ballerina Mary Janes, worn with a blue light wash fabric below the knee skirt, an oversized velveteen blue blazer and a neon orange button down tucked in shirt/blouse. Worn with a gray shoulder bag with a blue geometric pattern, is another eye-catching contemporary look.
Like a lot of clothing designs, you can also buy MJ's with trendy cut-out sections. Take a look at Staud Mary Jane Pumps, which have cut-out sections at the sides and high, narrow ankle straps. This elegant style can be worn with a dressy checked-black blazer and a full, long black skirt, over a blue polo neck fine sweater, with a black circular shoulder bag with an owl image and chain strap.
And if you're looking for a dual-colored, suede version of MJ's, take a look at the chic Maddie style. This modern, slightly retro design has a trendy taupe suede upper mixed with white leather details. This gives the style an attractive athletic vibe, but doesn't look like a casual sneaker.
Pretty, Prada Mary-Jane Mules in candy-floss pink are dainty MJ's that are perfect to wear with an elegant evening dress or cocktail party dress. The material has a snake-skin pattern and the narrow heel is wine-glass shaped for extra fashion appeal. And the strap fastens with a cute little bobble-shaped button.
Low, block-heeled, silver-square, glittery Mary Janes are a great match for black velvet straight-leg pants and a white, flowy blouse, plus a black blazer for a formal event.
And for every-day comfort and style, wear flat suede Mary Janes from 9 – 5 with black trousers, a neutral top and a patterned fitted jacket or blazer. These are available from ASOS Design as Mary Jane Ballet Flats.
Everybody loves a touch of animal-print trendiness and you can get gorgeous leopard-print low-heeled Mary Janes to style with fashionable khaki, light-brown and brown trousers, cargo pants and beige jeans. Look out for Linea Paolo Burton Mary Jane Pumps.
Bright red, blue, purple, green or burgundy MJ's with low-block heels look super with a short, high-waisted white or patterned dress for summer wear.
Match or mismatch your outfit by wearing a light-blue, long, cotton-quilt jacket with checked Rupert the Bear trousers in olive-green, beige and tan. Finish off with a beige clutch bag, white socks and burgundy Mary Janes with two straps across the upper foot.
Street-style inspiration
It's no surprise that the trend was started by the underground and lesser known fashion tribes and then taken up by savvy designers to suit all women's contemporary looks. This switch to grass-roots inspiration, eventually reaching the upper classes – rather than street-people copying the rich and famous – has been an interesting and important development in fashion design during recent years!
And as you can see there are Mary Jane's with all types of heel from platform to kitten and in styles that are designed to complement all our favorite, new fashion styles. So even though this year's explosion of fashion choices has been pretty overwhelming, you can always rely on us to provide you with an up-to-the-minute style guide!