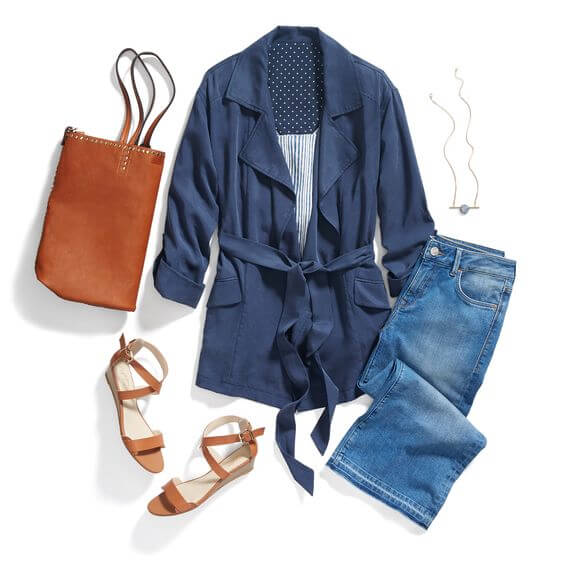 Be yourself or who you've always wanted to be! The trouble is that most women over 60 have spent so much time putting husband and children first they often don't know who they really are and what their role is at this stage. The main dilemma is, 'Should I dress in conservative classics or wear fashion clothes and bright colors?' And the answer to that is – there are more options than that!
What should women over the age of 60 wear?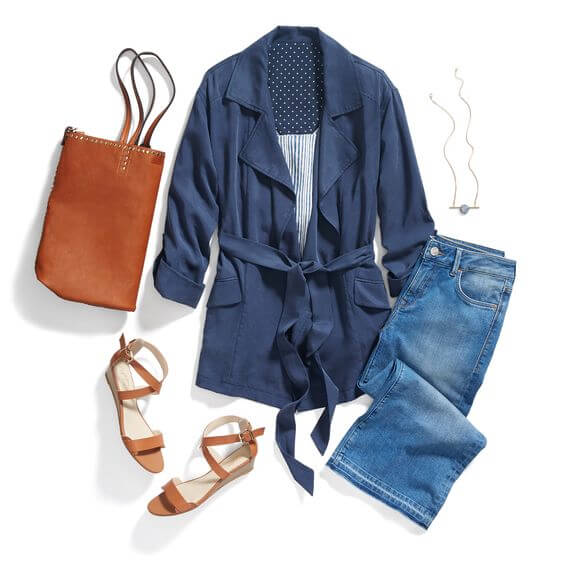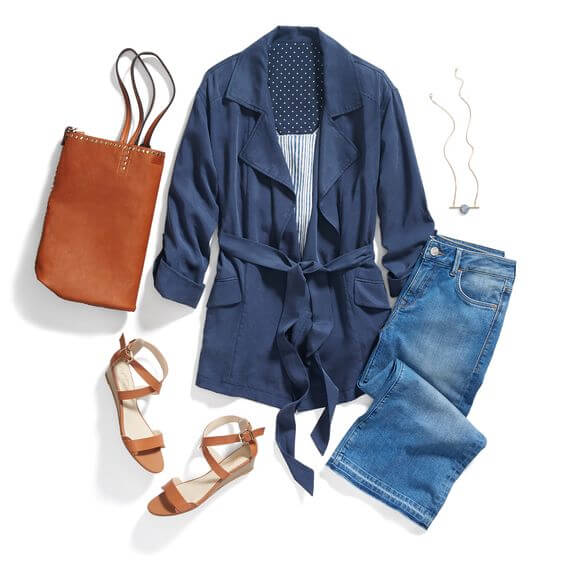 Visit a wide range of fashion shops
There are lots of different types of women and so there are lots of different choices of what to wear at 60. Dress for yourself and the image you want to project. If you are adventurous, show that in your choice of style.
If, like me, you think contemporary fashion clothes for mature women aren't your cup of tea at all, say so and choose what you feel comfortable in from ranges designed for 25 – 45 year olds!
Completely change your style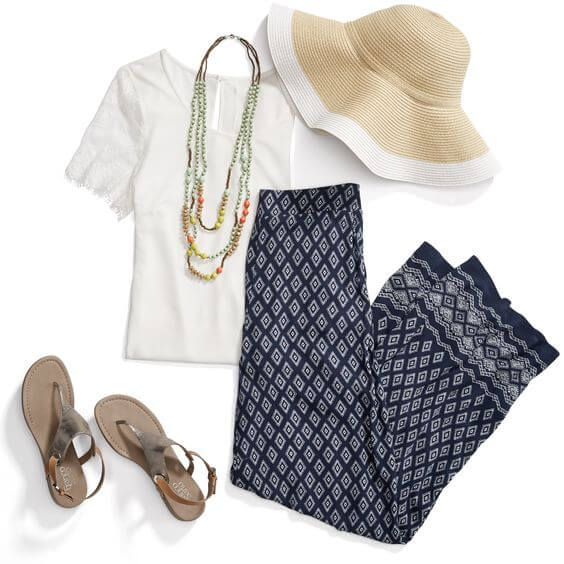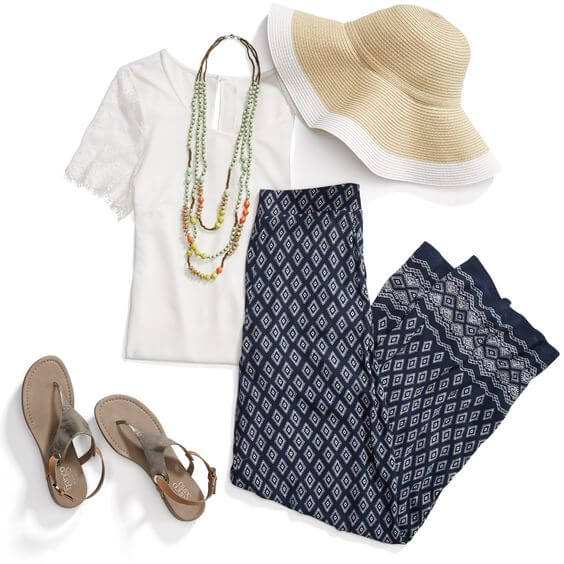 If you enjoy travelling overseas, wear accessories and clothes from other cultures that you've picked out on your holidays. One of the best-dressed women over 60 I know comes from Venezuela, but she loves visiting India and she wears Indian tunics and trousers every day of the year.
They suit her 'no longer slim' body-shape perfectly and she gets more compliments on her smart clothing than anyone else at our monthly lunches.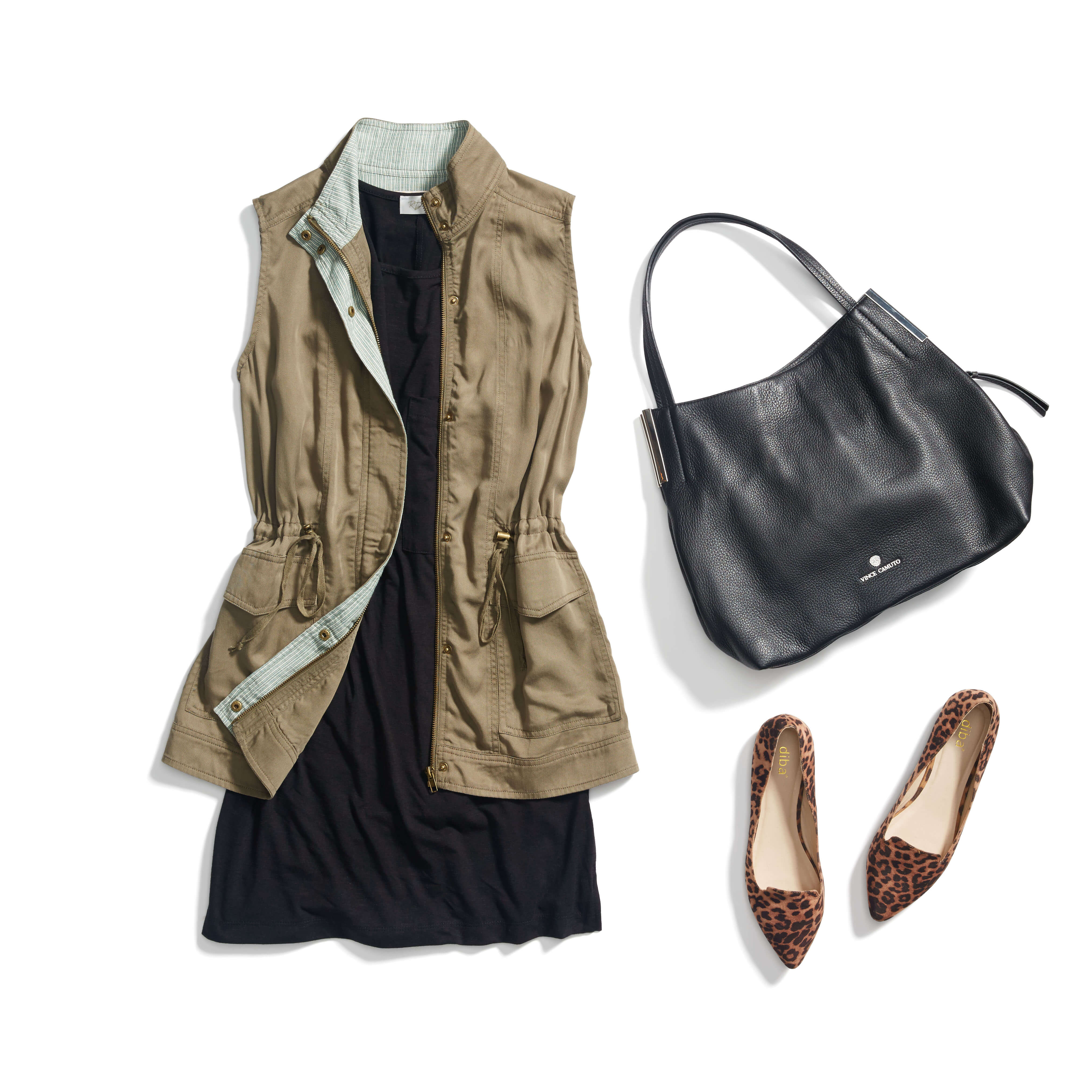 If you now enjoy walking, hiking or any other sporting or outdoor activities, you'll probably find it practical to use some sports clothes as everyday clothing, too. You don't need to be dressed for a long hike all the time, but you can incorporate some of your 'sporty' identity into your everyday wear.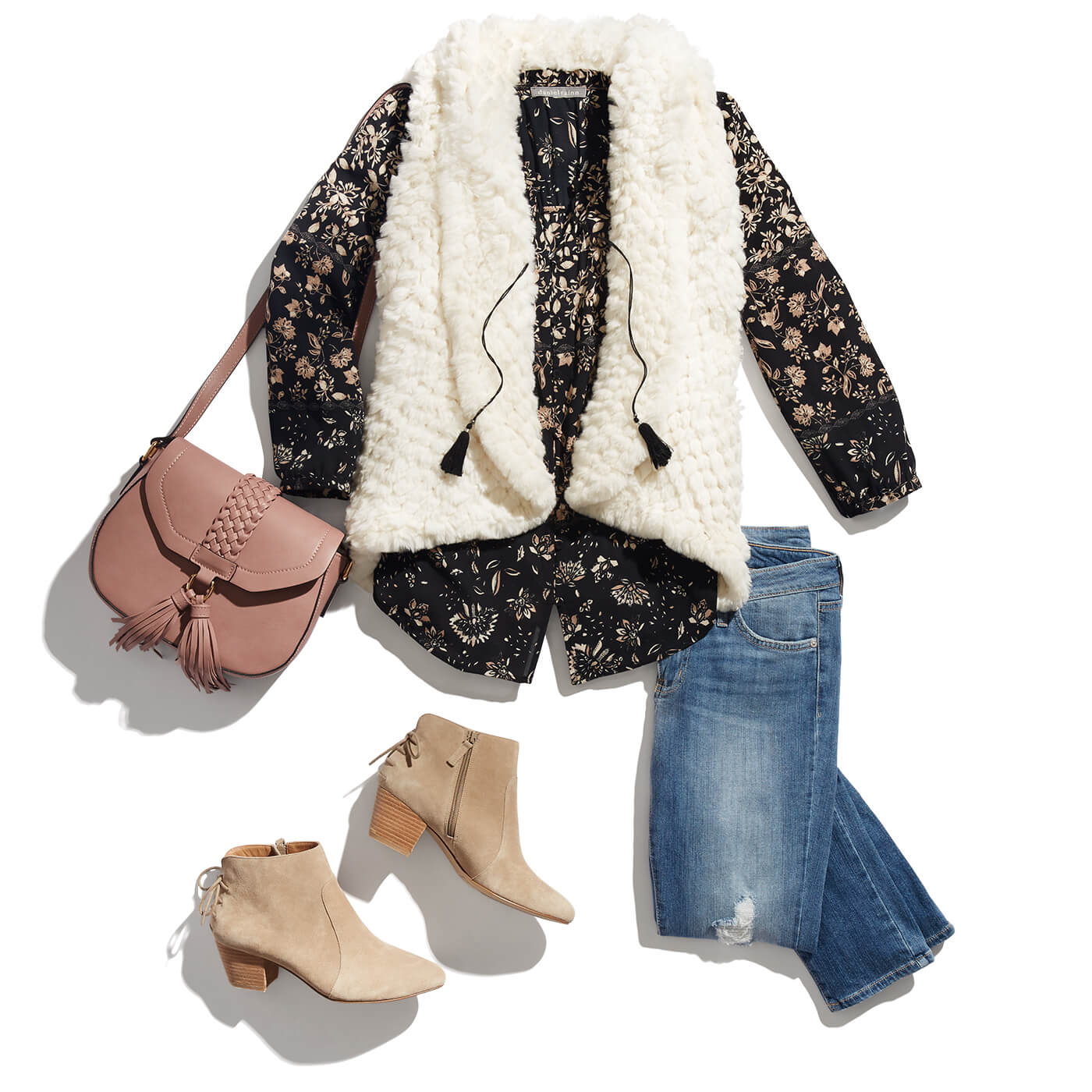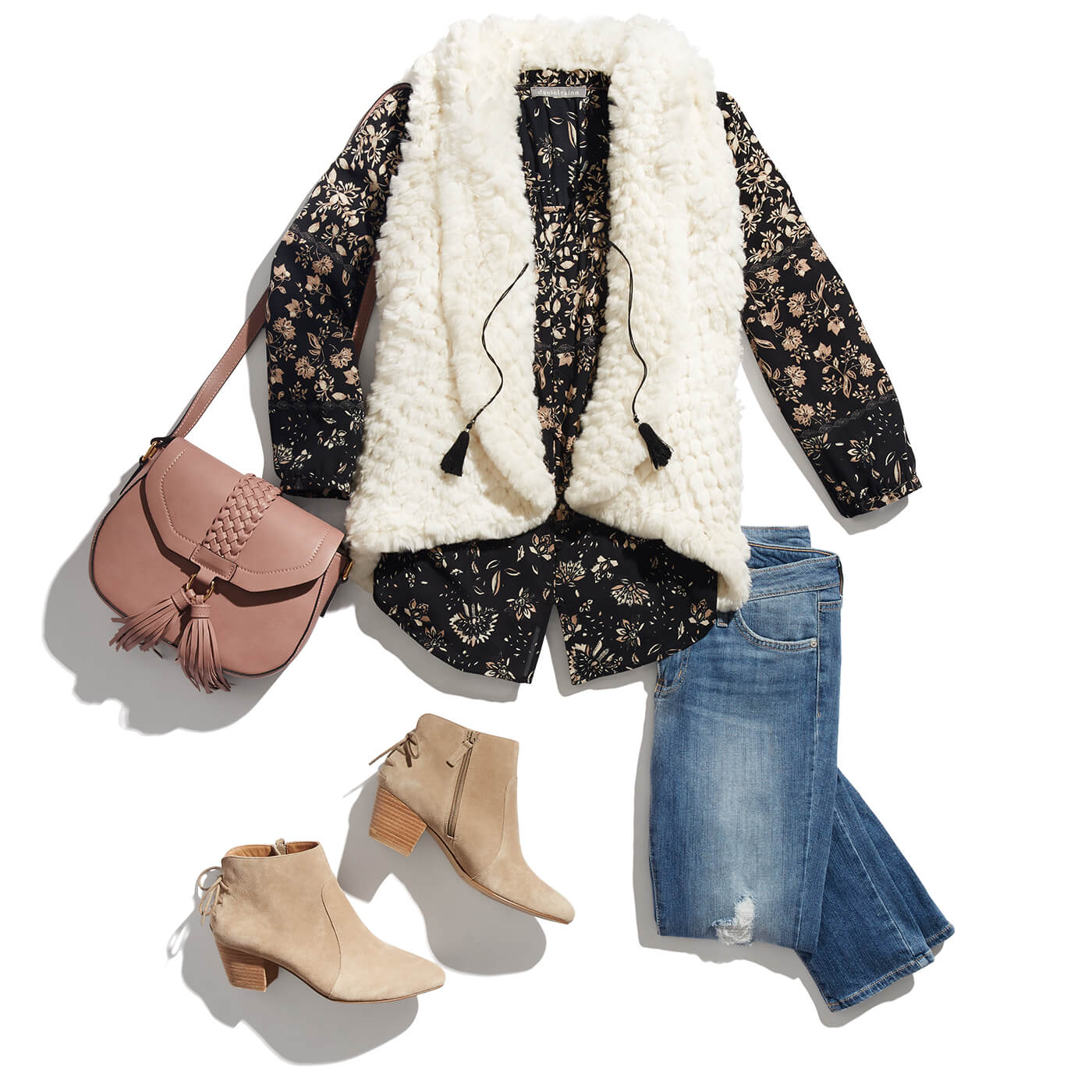 New ideas to try
Women used to be solely judged on their body shape and availability for men, but the world has come to realize that it simply couldn't function without the valuable part over-60's women play in society. The phrase, 'mutton dressed as lamb' was something every woman dreaded to hear, but we've moved on to a time when you can wear what makes you feel happy, comfortable and stylish.
So here are some suggestions for you to consider and decide if they answer your questions about what you should wear at 60 – besides leggings!
Bright summer dresses
Print-patterned frocks are great for the summery months and you can add some modern accessories to show you're still in tune with current fashion. Fashion shops always have a lot of cheap, but attractive jewelry, scarves and handbags that can add a contemporary touch to your look. And for evenings or cooler days add a trendy cardigan or short, fitted jacket.
Classic evening
Classic black and white (or cream, ivory or eggshell), depending on your skin-tone always looks chic. Just make sure your black trousers are a good fit, too many older women wear baggy clothes that don't look good at all. Paired with a white/cream blouse, and contemporary silver necklaces and bracelets, you'll always look up-to-date and attractive.
Casual daywear
Natural fabrics look more stylish than stretchy separates, unless they're definitely sportswear gear. So look for cotton and linen trousers in a neutral color that you can wear with lots of different plain or decorated tops. The key is to look bright, without being gaudy, for a positive, cheerful image.
High-waisted blue jeans
Jeans are still one of the most wearable and versatile garments on the market and just because you've hit, or passed, 60 doesn't mean you can't still look good in them. Once again, I emphasize the need to get the right size and shape for your body. Stretchy jeans will stretch, so try on a size smaller than usual and get a good fit around your hips and bottom. There are so many different shaped, jeans right now, you can always find a style that flatters your shape.
High-waisted jeans are the most flattering for over 60's, as they smooth out any extra midriff weight. Avoid the awful ripped and worn-out jeans that look awful on young people anyway, and stick to medium blue for summer and navy-blue jeans for winter wear. Wear with patterned or plain tunics and tops and flat or low-heeled shoes for a fashionable look.
Special occasions
Little black dresses are still around, but why not choose something a little brighter? If you've got the lipstick to match it, choose a red dress and you'll look a lot more lively and attractive! Solid-color dresses are trendy at the moment, and pretty prints over a light background are lovely – and not just for young women! Look at pictures of stylish, older women like Helen Mirren at an awards ceremony and take inspiration from the evening dresses she wears.
Faux leather
There are also lots of good-looking, high-waisted, faux-leather, PVC skirts and trousers around at the moment. And they look great on over-60's who are slim enough to fit into the fashion shop sizes. If you don't like showing your legs, wear thick, black tights with a PVC skirt that covers your knees and you'll look trendy and elegant.
Swimming and beachwear
One-piece swimsuits are fashionable again, so there are plenty of modern styles to choose from. This means you don't have to hold on to an old swimsuit and cover-up you bought in the 80's. Splash out on a new, plainer cover-up and large-brimmed sun-hat for the beach to make sure you protect your skin and look like a retired film-star!
But choose steady and comfortable sandals that are good for walking about on sand and cobbled streets. Those barely-there, jewel-encrusted sandals in beach resorts do look tempting, but they don't give enough support to anyone's feet.
Now that we're healthier and living longer, designers have cottoned on to the need to provide more attractive clothes for older women, in different shapes and sizes. So there's a bigger choice than we've ever had in our lives! So feel free to experiment with new colors, styles and fabrics, and enjoy wearing exactly what you want!
"Warning" by Jenny Joseph
When I am an old woman I shall wear purple,
With a red hat which doesn't go, and doesn't suit me.
And I shall spend my pension on brandy . . .
Need some customize outfit ideas? Ask your stylist here and you will get awsome answers!