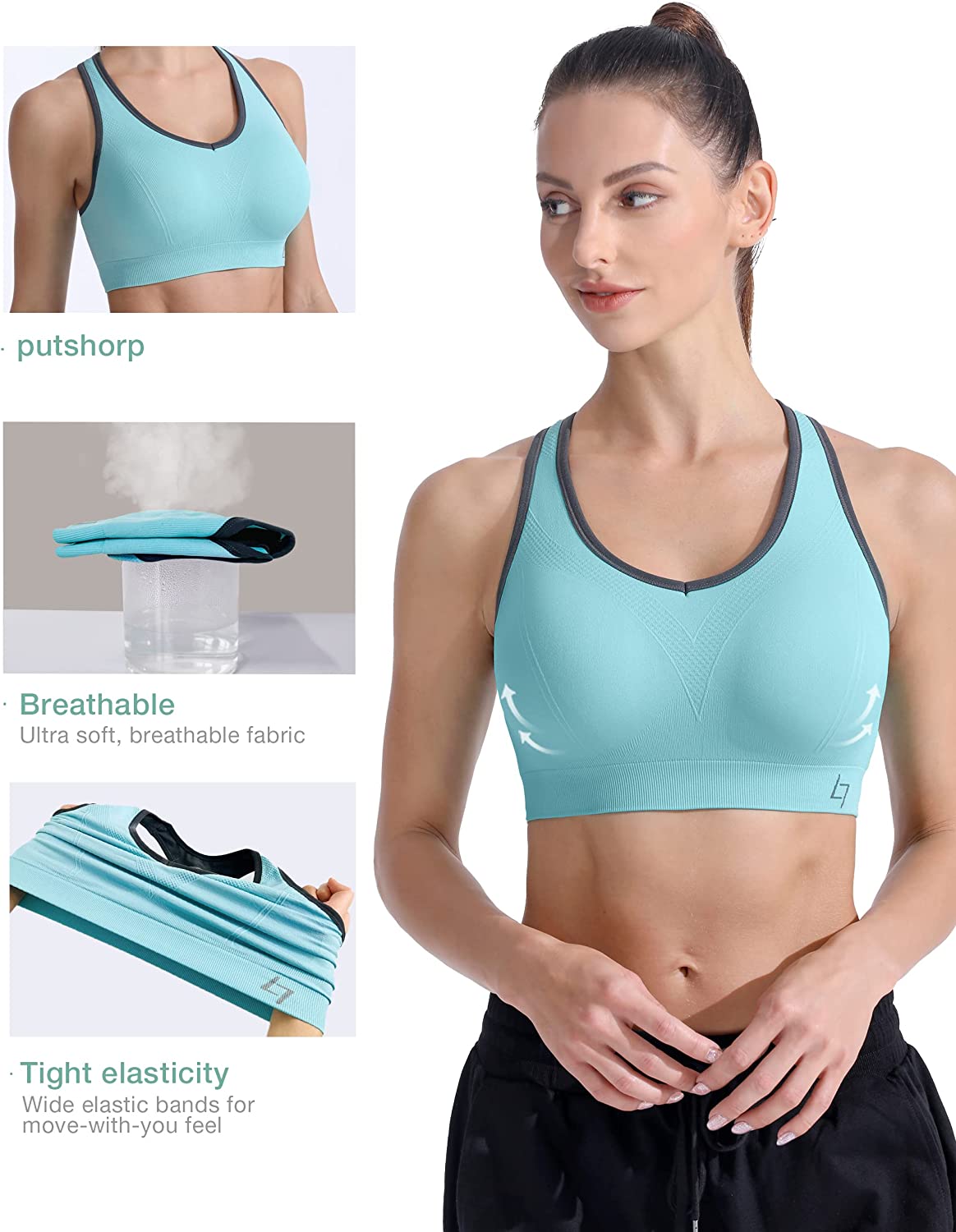 The best racerback bras give you extra support and keep your bust immobile whilst you exercise. And that's a valuable addition to any sports bra style. They also stop you having problems with straps that constantly slip down because they're too wide for your frame. And that's a great way to avoid being constantly irritated as you run, cycle, weight-train or jump about in an aerobics class!
So we're agreed about that, but . . . how do you find the best racerback bras for your size and shape? Because you need a bra that's supportive, comfortable, good quality and fairly durable. But also one that you can afford to have more than one of, so you can wear one and have one in the wash, right?
And do you like to look trendy and high-fashion in your sports bra, or do you just want a simple, racerback bra to wear under your cutaway t-shirts and tops?
HerStyleCode is constantly testing and reviewing the latest bras to weed out those that aren't worth buying and point you towards the best short-list to choose from. We use teams of ordinary women who wear a selection of bras for a minimum of two days, before reporting back on every aspect.
And eventually, we whittle the choice down to the 7 best bras and publish regular guides to help you get the right bra in the least amount of time! So if you're looking for a racerback bra, read on and pick from the 7 Best Racerback Bras currently on offer:-
1. Best Large Cup Racerback Bra
Syrokan – High-Impact Racerback Sports Bra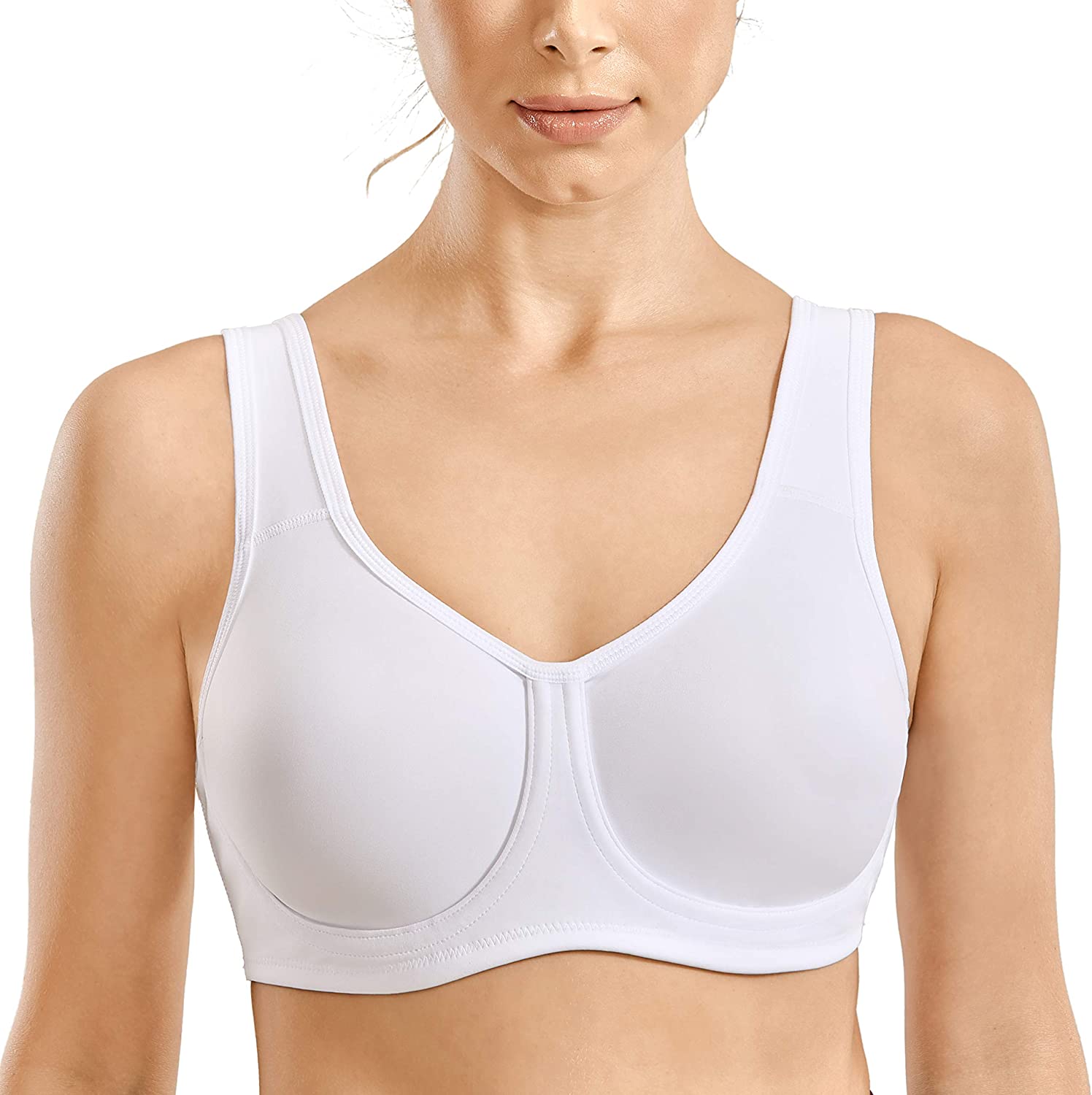 This high-impact bra has foam-lined cups and a hook-and-eye fastener to give a secure fit for larger breasts. It's unusual for having 'outer' underwires that offer maximum support, fixed in the outer layer of the cups. And this is a way of minimizing the uncomfortable pressure some women experience with underwires.
Our testers with larger cup sizes loved this bra for its snug-fitting band owing to the hook-and-eye fastener. The 'outer' underwire was voted a great success as it isn't right next to your skin. The broad, adjustable straps are incredibly comfortable and this bra kept breasts in place through a high-impact dance exercise class. It's super-supportive and well-fitting.
2. Best Racerback Bra for A – D Cups
Nike – Victory Compression Sports Bra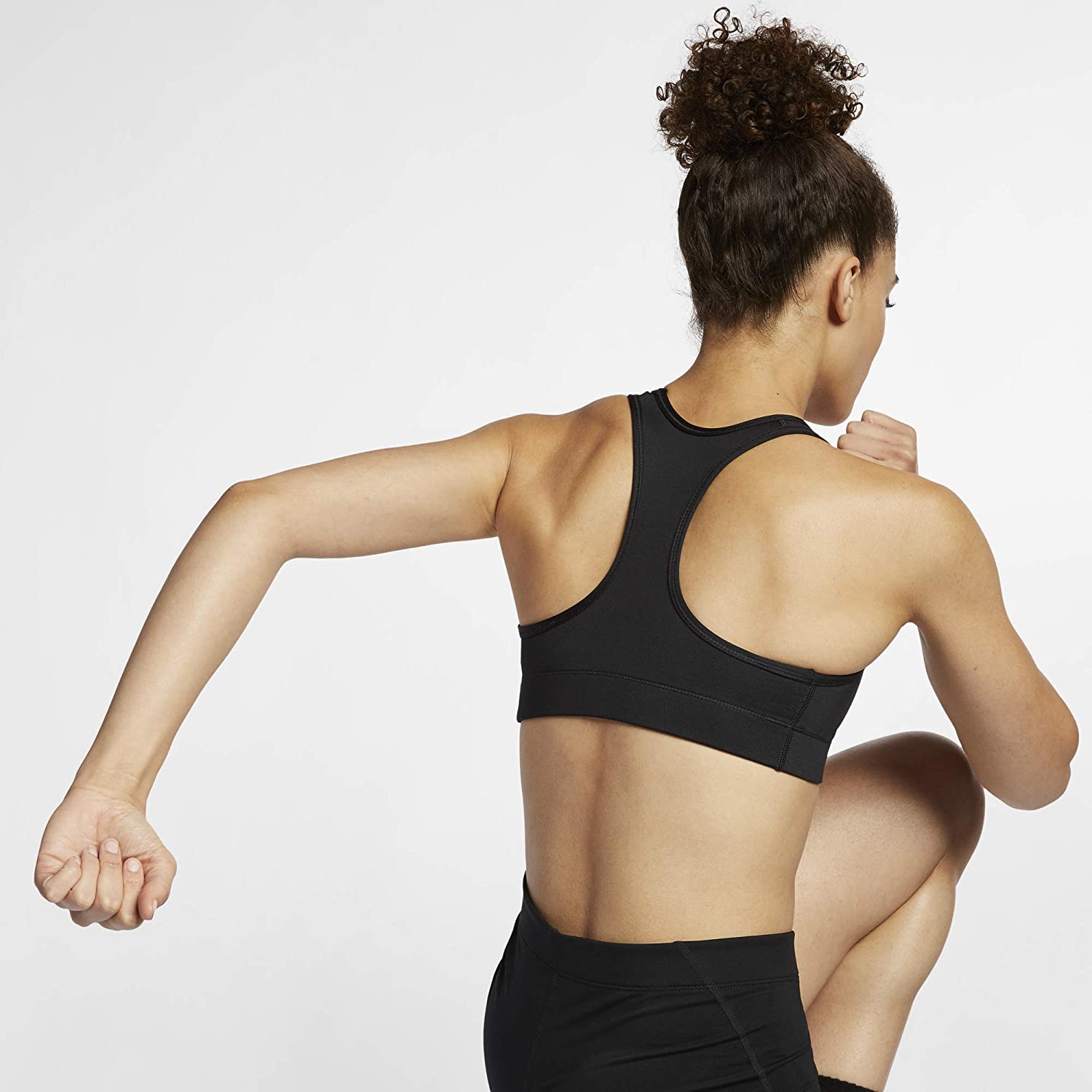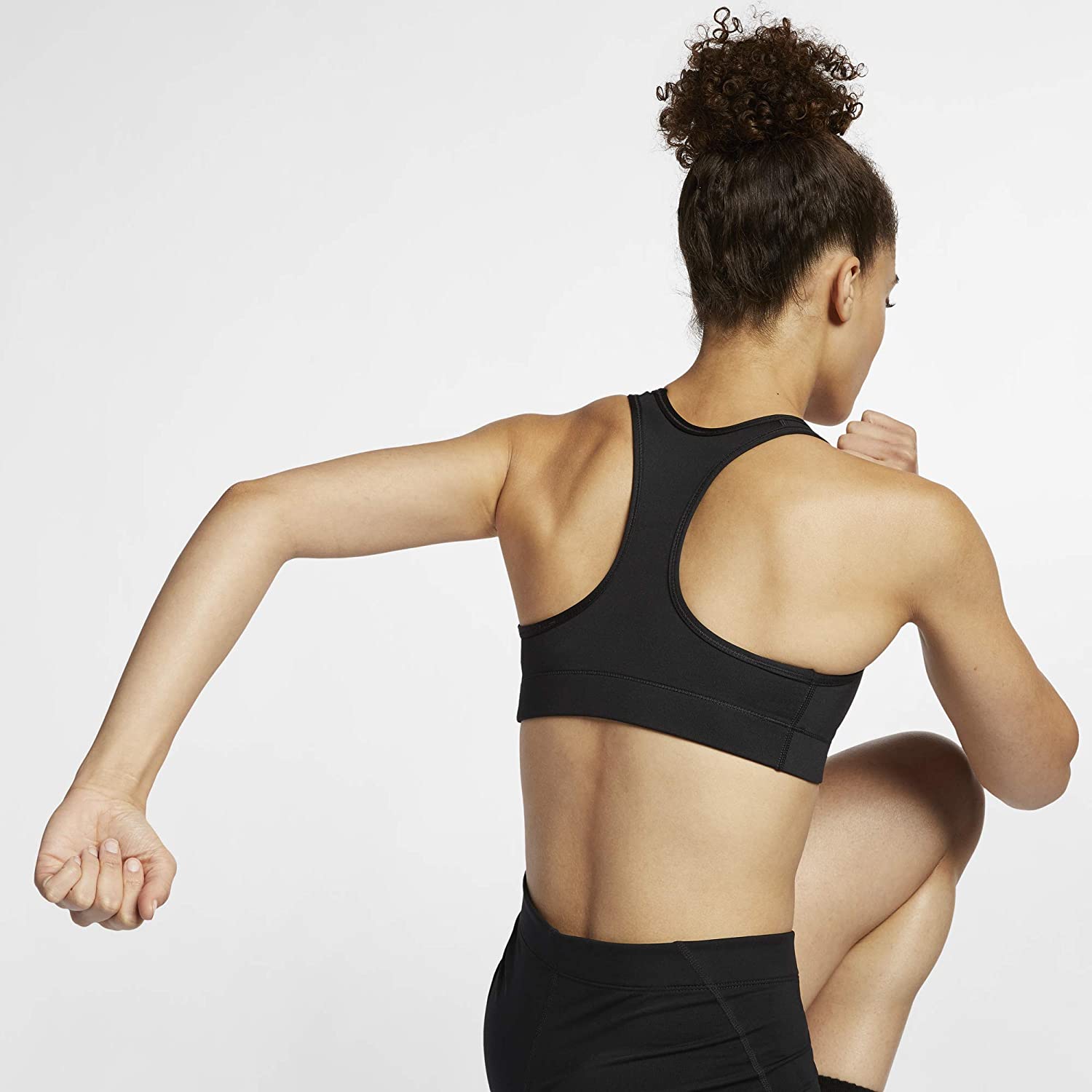 Nike is known for its high-quality sportswear and Dri-Fit fabric that removes sweat to keep you cooler during intense activity. This is a pull-on bra recommended for sizes A, B, C and D only. It is a 'compression' bra that doesn't have special padding or removable pads.
Our team gave this bra high marks for a comfortable fit and soft, jersey material. It's sufficiently supportive for up to D cups, as advertised. So although it doesn't separate your breasts, it looks natural on small to medium breasts. Testers said it's snug-fitting, and keeps your bust still during high impact activities like running, or you can choose these sports bras for running.
3. Best Value Racerback Bra
Fittin – Padded Sports Bra Pack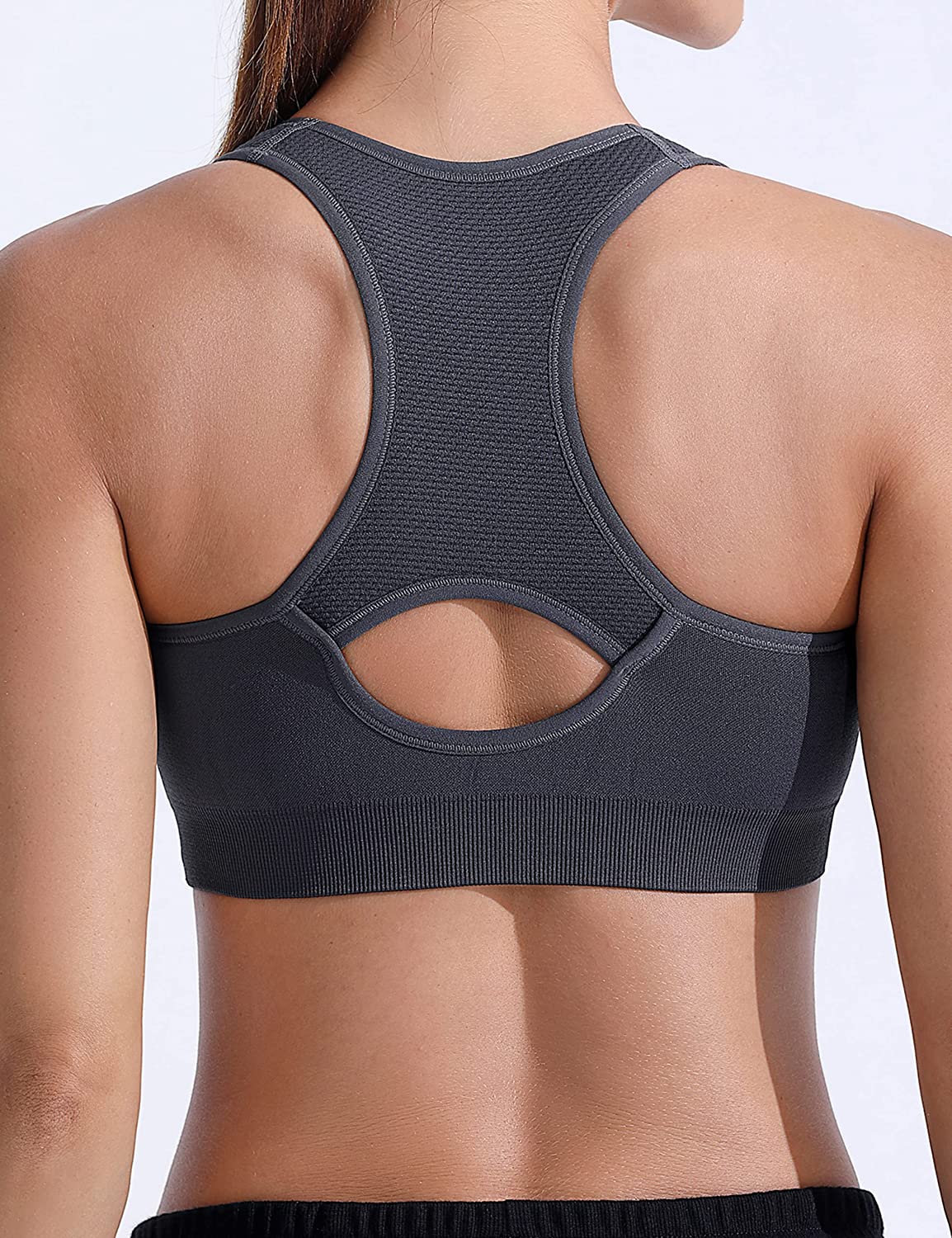 This pull-on racerback bra has removable, seamless padding and no underwires. It offers low – medium impact support for sizes A – C cups only. It is a compression bra that does not create a uni-boob look and it can be worn under t-shirts and tops without looking 'odd'. It sells in packs of three, and is very affordable.
The most noticeable of the positive feedback we got from our testers is that this bra fits lots of different and unusual sizes exceptionally well! Our testers said the super-stretchy fabric is super-soft and along with ventilation panels, it removed perspiration efficiently. All A – C cup testers got great support and emphasized how comfortable they found this design.
4. Best Comfortable Racerback Bra
Oalka – Racerback Sports Bra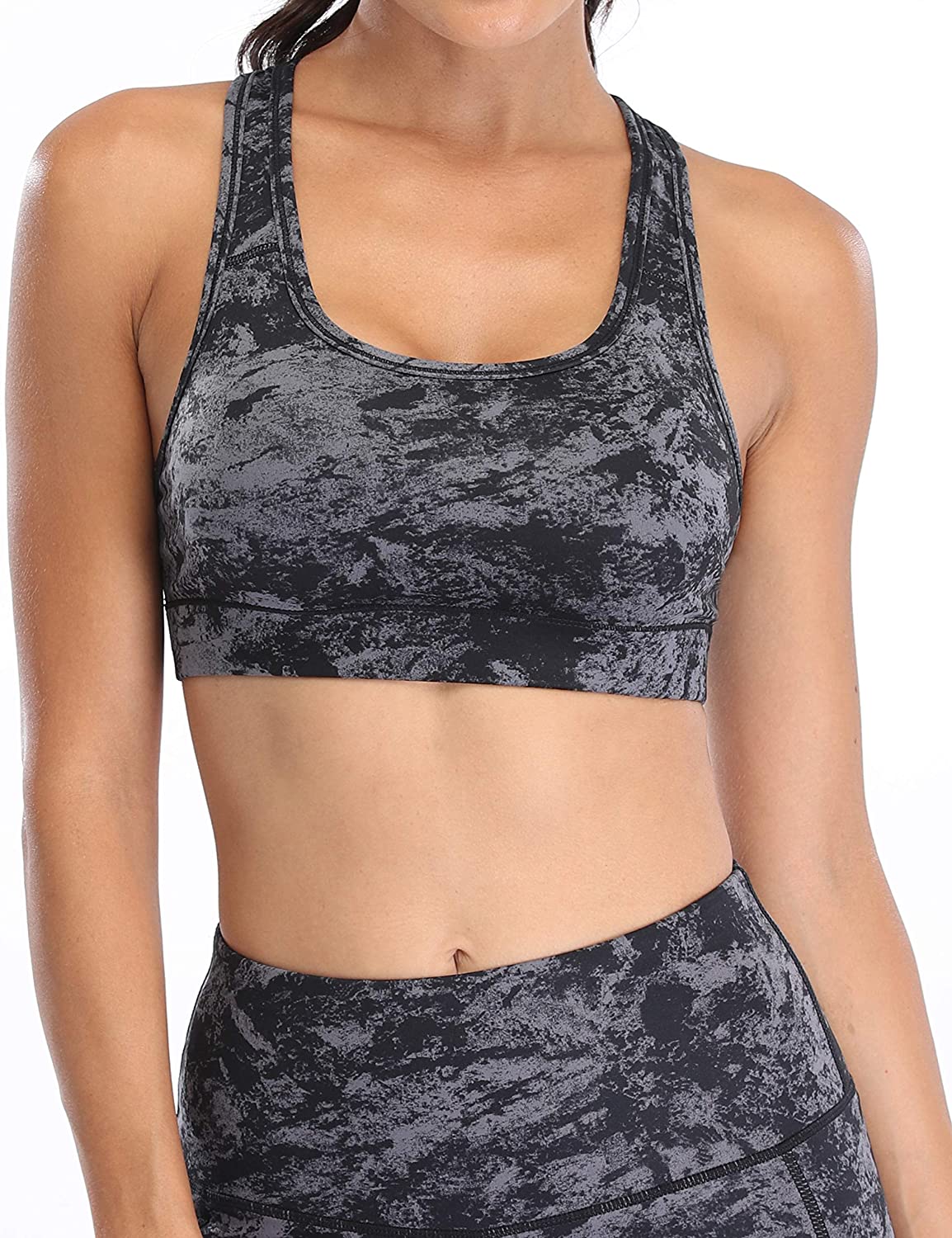 This is a medium-impact compression bra that is advertised as also suitable as a running bra for small cup sizes. The manufacturer suggests you order your true size for maximum, snug-fitting support. But if you want a bra for yoga, walking or Pilates, they advise you to order one size up.
Our testers liked the way this bra stayed in place and was especially praised by a 10-hour shift nurse for its comfort at cup size B or C. A tester who works as a massage therapist loved the degree of compression that kept her bust immobile and the comfort of the ultra-soft fabric.
5. Best Built-in Cups Racerback Bra
Mirity – Racerback Sports Bras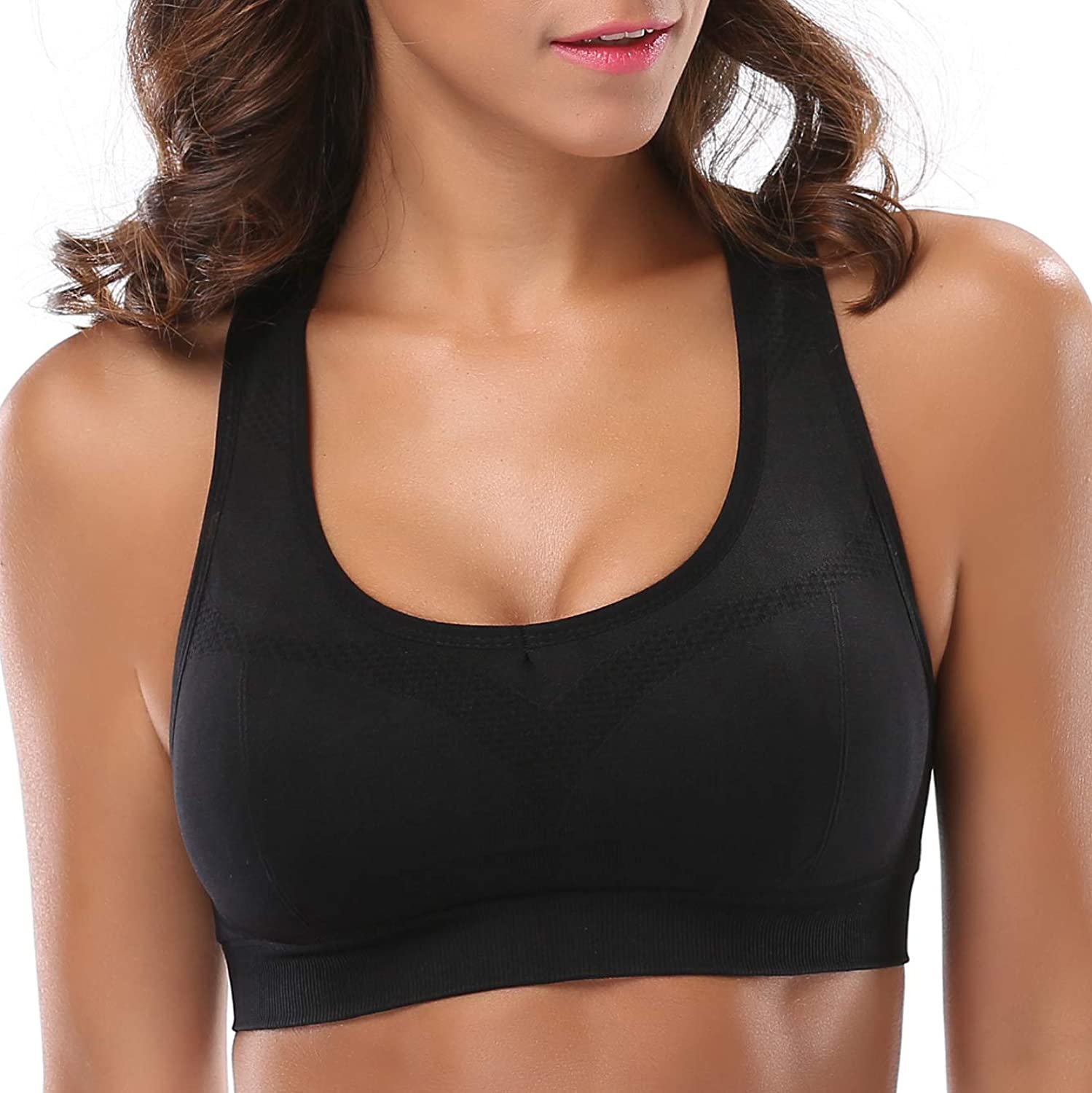 This is also a wireless, compressive bra that goes on over the head. However, this bra will give you extra support for larger breasts and is offered as a medium/high impact activity garment. It has a built-in bra top that helps separate your breasts. And it has ventilation panels, broad shoulder straps and a reflective detail for extra safety when exercising near roads.
Our testers from size 34D – 46DDD found this bra supportive for their bust and praised it for being extremely comfortable. It kept users cool during aerobic exercise with the combo of moisture-wicking and ventilation panels. Users said they also liked wearing it under a t-shirt after class, because it's smooth and gives a natural shape. Here are more plus-size sports bras.
6. Best Trendy Racerback Bra
Champion – Women's Curvy Strappy Sports Bra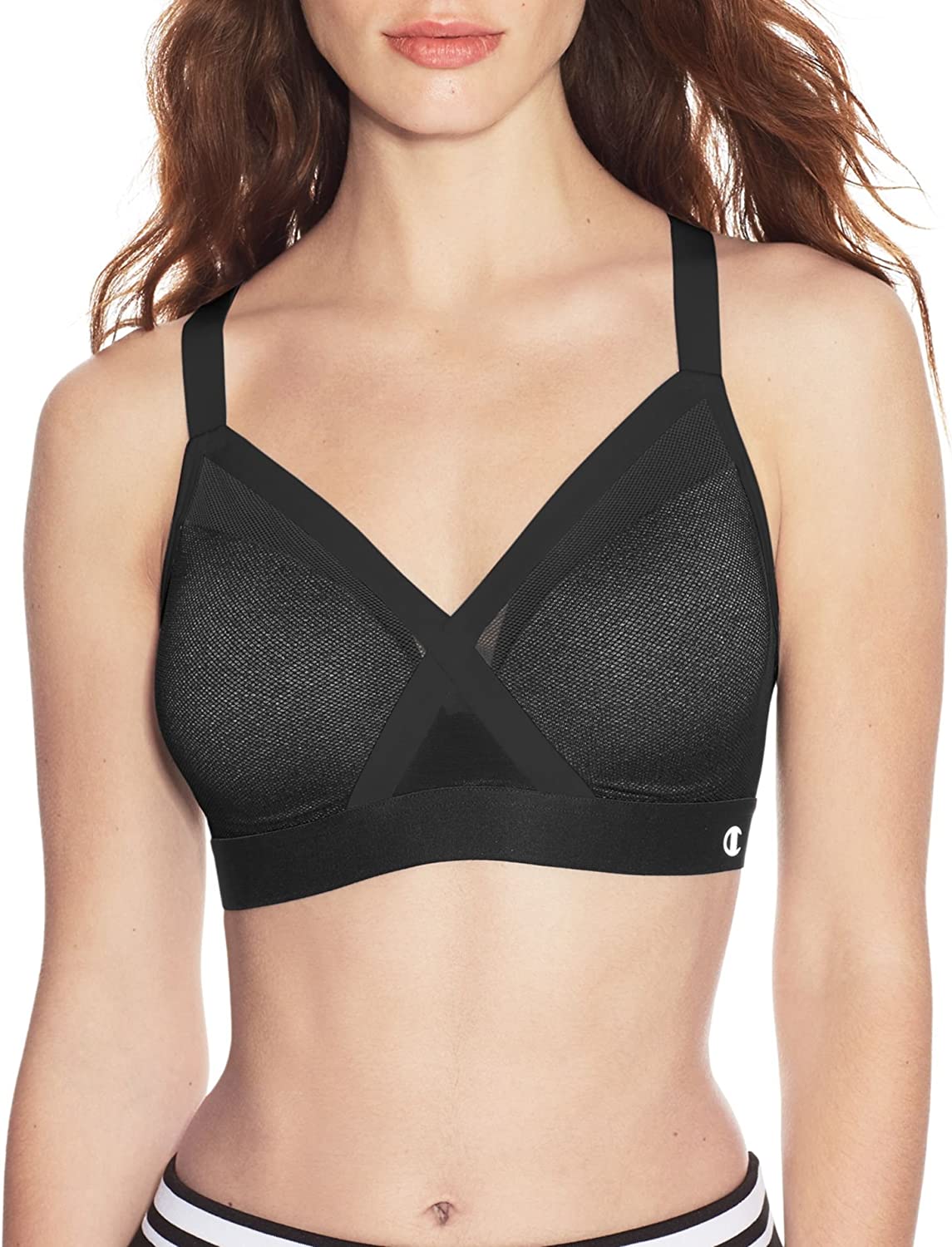 This is a high-fashion, strappy-back racerback bra that gives secure fit for larger cup sizes from a hook-and-eye fastener. More straps at the back mean extra support and a full range of motion, as well. Molded cups hide nipples and are supportive for a range of sizes.
Testers like the way this bra separates the breasts and gives a good fit around the body-band. They loved the attractive, trendy design, which doesn't look like a sports bra so you can wear it as an ordinary bra, too. It offers lift and a natural look to the bust and is very comfortable.
7. Best Basic Seamless Racerback Bra
Amazon Essentials – Light Support Seamless Sports Bra Pack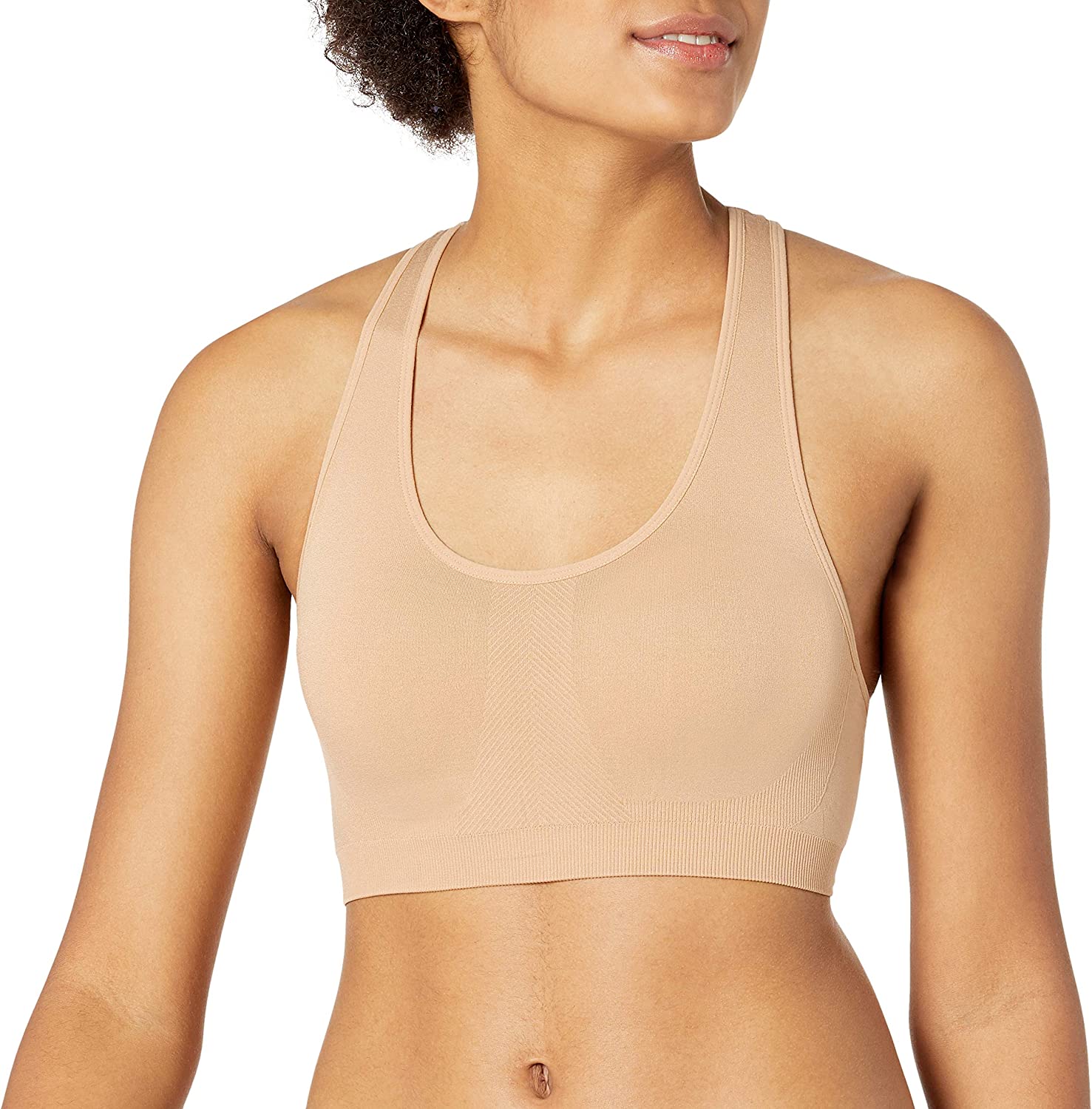 Suitable for cup sizes A – C as a supportive bra for low – medium impact activities. This is a light-weight bra made of stretchy, knit fabric. It is a 'pull over the head' design with a lightly tailored fit around the body. You can also buy a high-waist swimsuit bottom to match and make a very affordable bikini set.
Some of our testers found the coverage of the removable padding a bit skimpy. But they all thought this was a comfortable, light support bra. It fit a wide range of sizes in our testing team and kept wearers cool during yoga, Pilates and walking activities.
So if you're after a basic, cute or high-support racerback bra, we hope you'll find this short-list helpful in your search for a great racerback bra! If you find this article helpful, why not leave a comment for the rest of the HerStyleCode Community? We love hearing from you and all your comments and queries are read with interest!